Sometimes it is hard to believe that people really do this. In world of Photoshop we can suspect that these photos are not real but however unlikely it may sound, they are! There are extreme people who like this kind of sport. Undoubtedly, we can say that they are very brave, but at the same time we can say they are totally crazy! However, we can enjoy watching photos of their hobby and activities and have fun.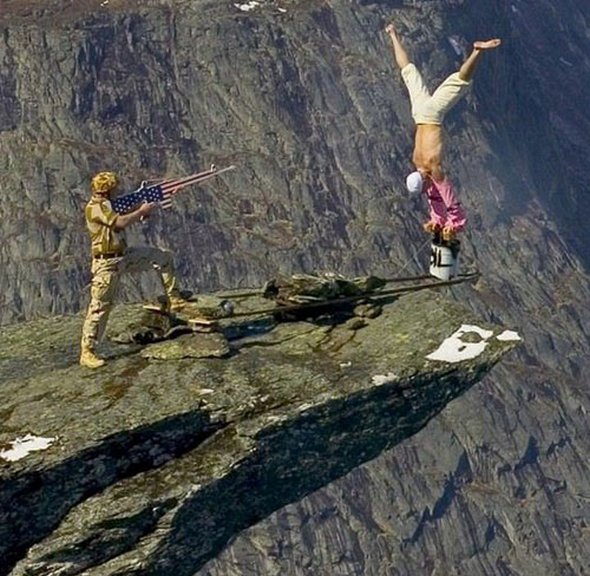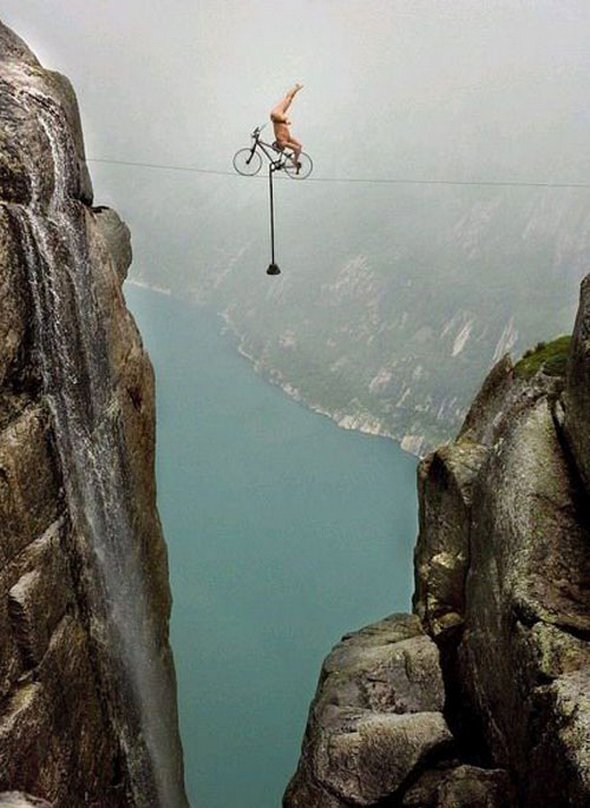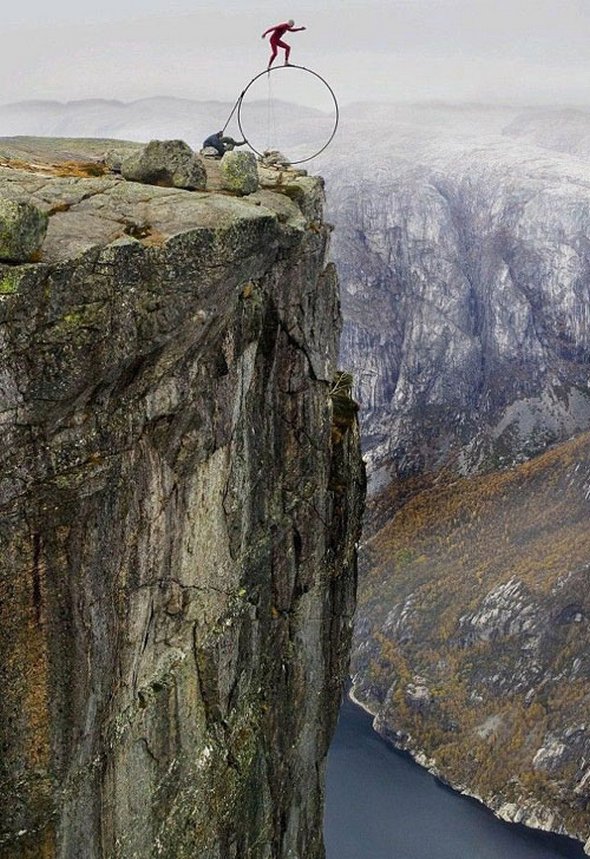 Read more
Have you always dreamed of becoming an astronaut? Maybe it's not as glamorous as you imagined…
In Hunter Freeman's imagination it's no big deal to be an astronaut. They spend lonely mornings in diners, work in warehouses, frequent laundromats and scour beaches for metal. Maybe these are aged spacemen who've become too attached to their suits or maybe this is what Mars will be like should we never sort out that pesky atmosphere problem.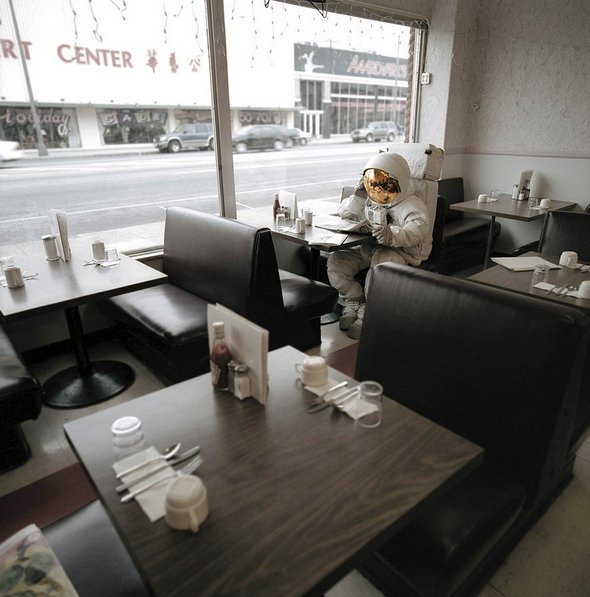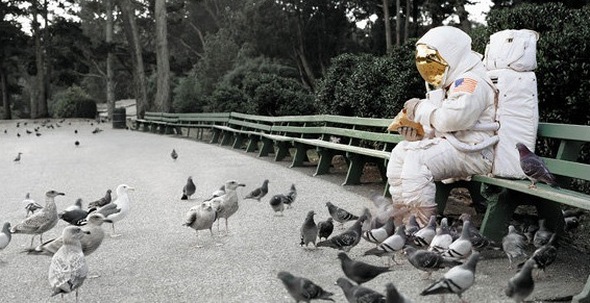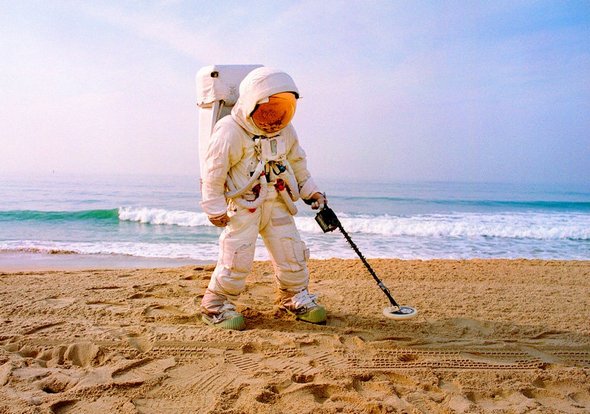 Read more
Does this boy  have one or two girls? Guess again!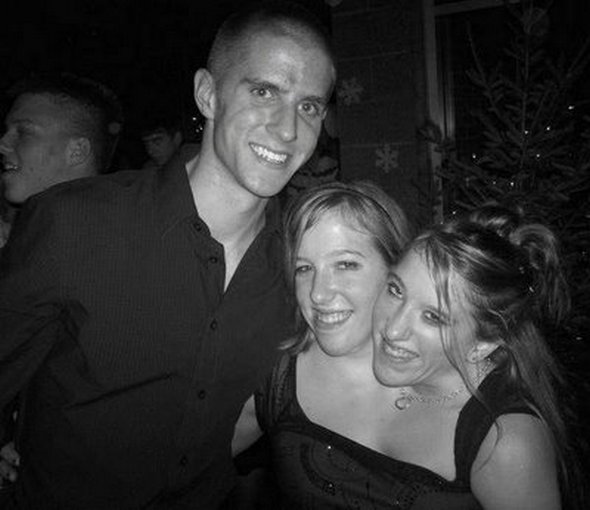 Abigail "Abby" Loraine Hensel and Brittany "Britty" Lee Hensel (born 7 March 1990, Carver County, Minnesota, United States), are dicephalic conjoined twins.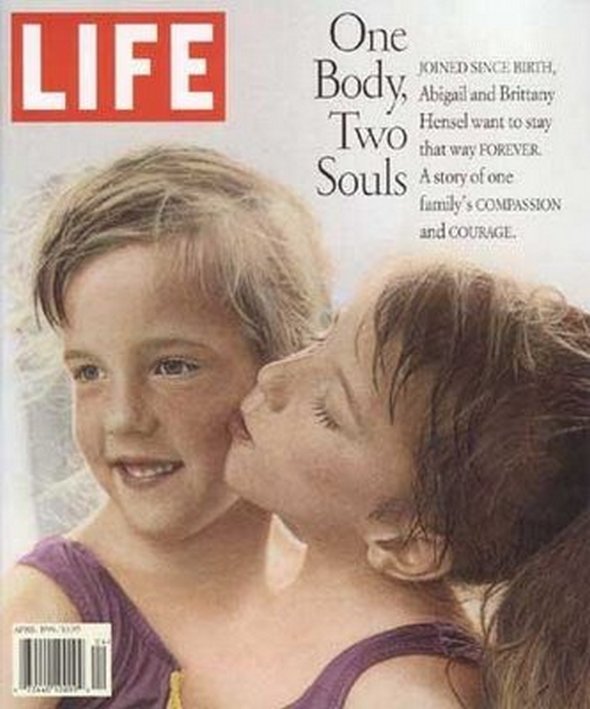 They have two spines which join at the pelvis. They have two stomachs, four lungs (two partially conjoined pairs), and two arms. (A third, underdeveloped and unusable arm between their heads was amputated in infancy.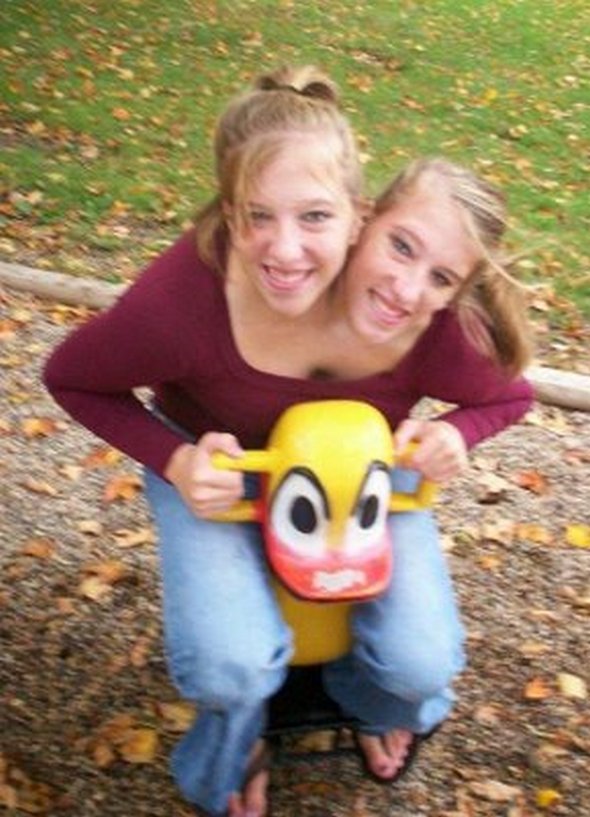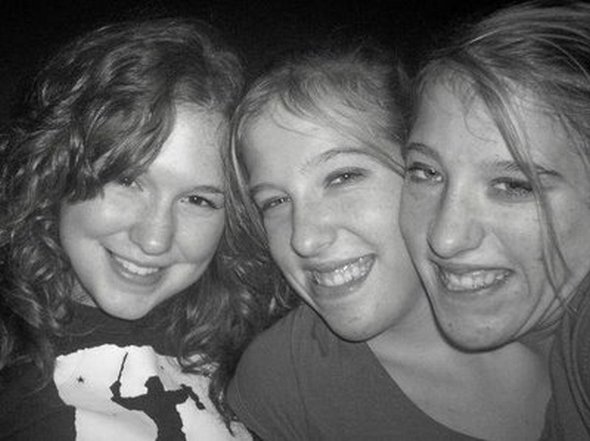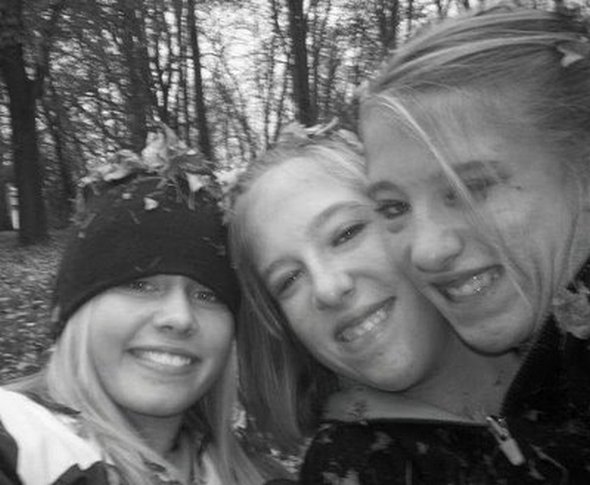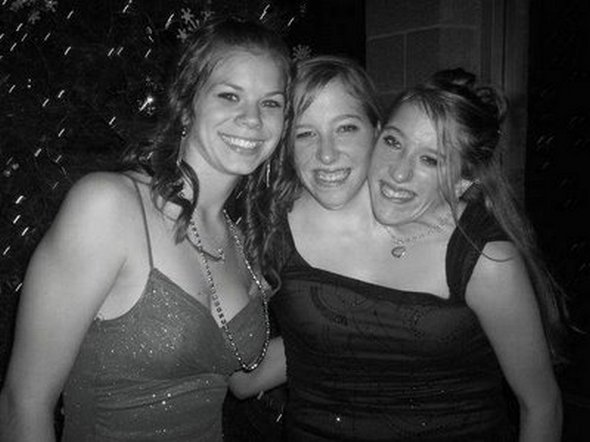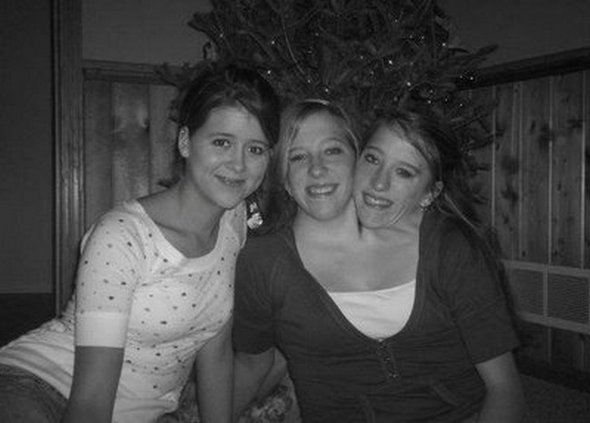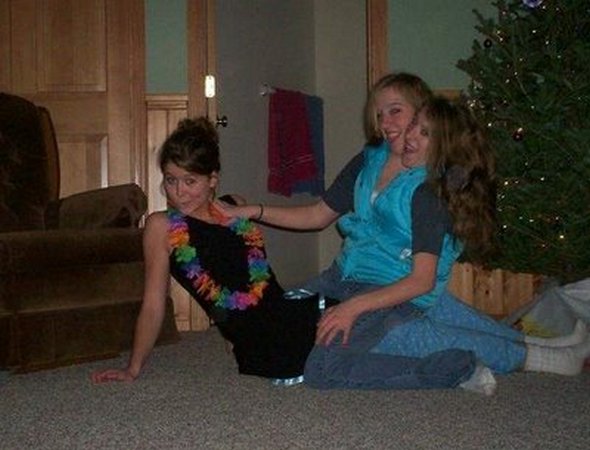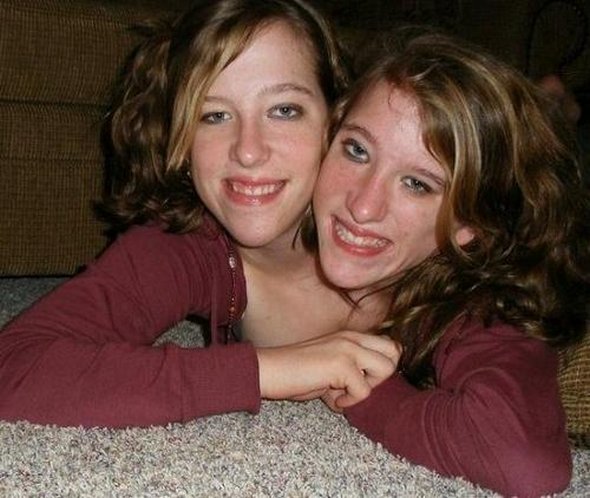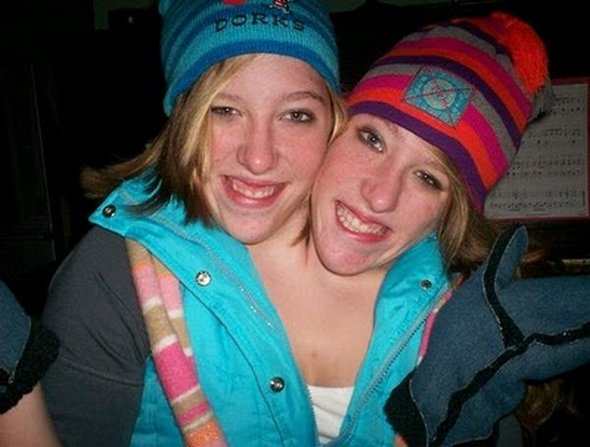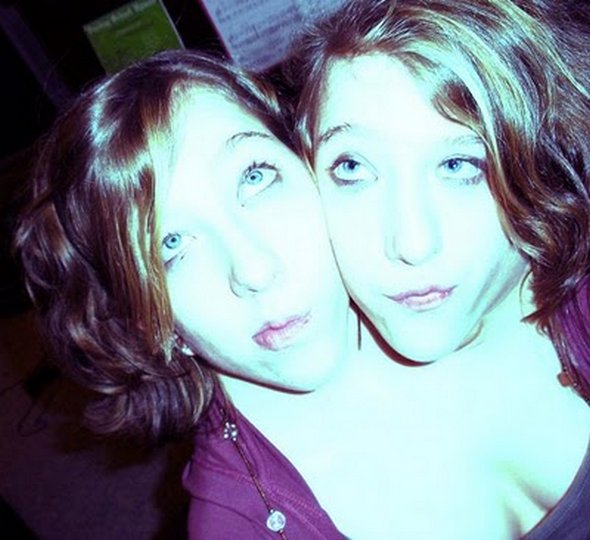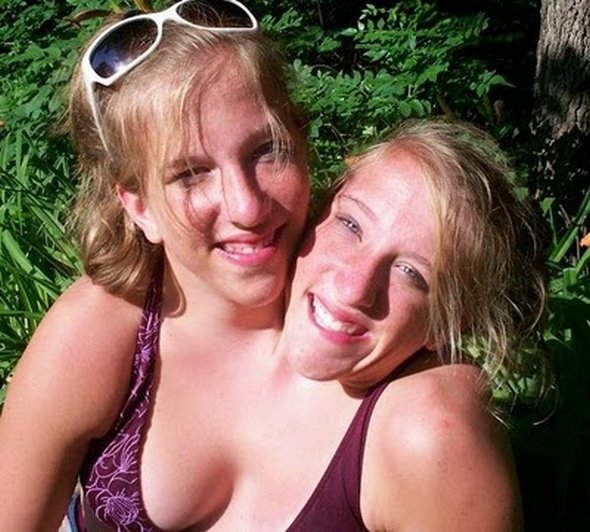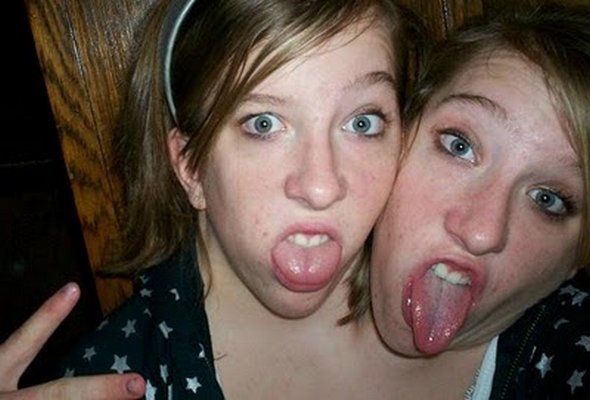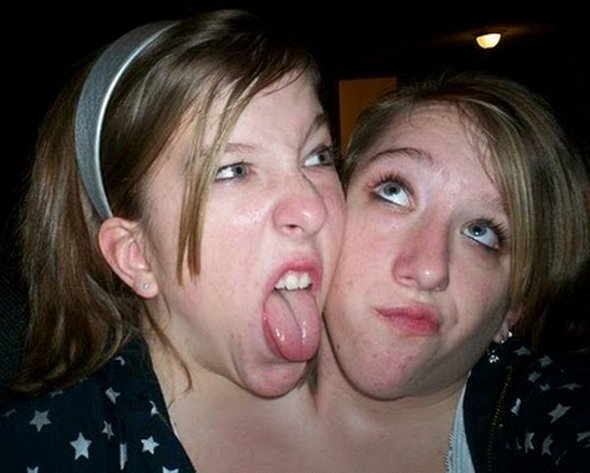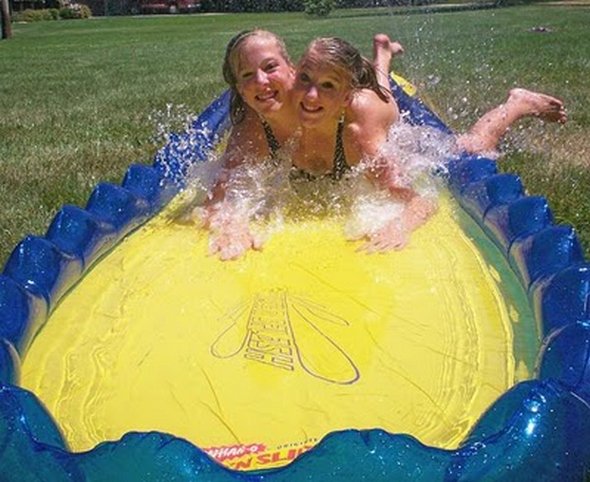 Evan Penny makes the kind of sculpture that is so realistic, so detailed, and so obviously a display of skill that it literally stops people in their tracks. But this alone isn't why the artist's work grabs the viewer.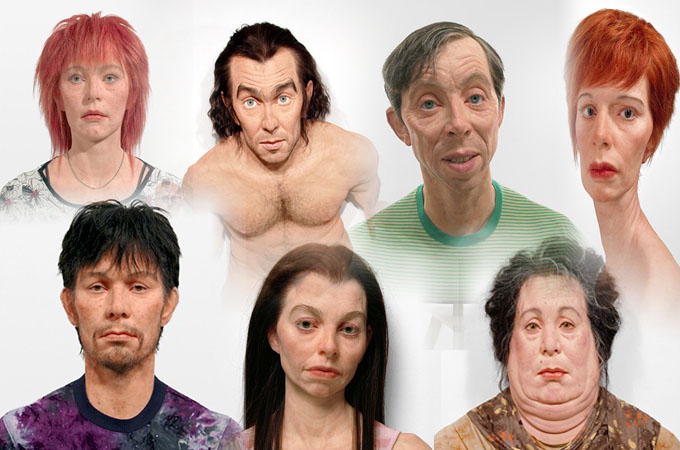 Born in South Africa in 1953 to missionary parents, Penny became a naturalized Canadian and studied fine art at the Alberta College of Art in Canada where he concentrated on the figure and steel constructivist sculpture. It was not until after supportive encouragement from the artist Anthony Caro that he had the confidence to commit to the unpopular territory of figurative sculpture.
Penny began working as a guest lecturer and taught sculpture at various universities in Canada and the United States from 1982 until 1999. In addition he worked making prosthetic, with the most up to date technology in the film industry, for films such as Adrian Lyne's "Jacob's Ladder" (1989), Oliver Stone's "JFK" (1991), Natural Born Killers (1994) and "Nixon" (1995). He also worked on David Cronenberg's "Existenz" (1999) . Penny's first solo exhibition in 1981 met with mixed reviews. His early sculptural works from 1979 to 1999 were commonly labeled as monstrous due to their unforgiving adherence to reality.
Large Murray, 2008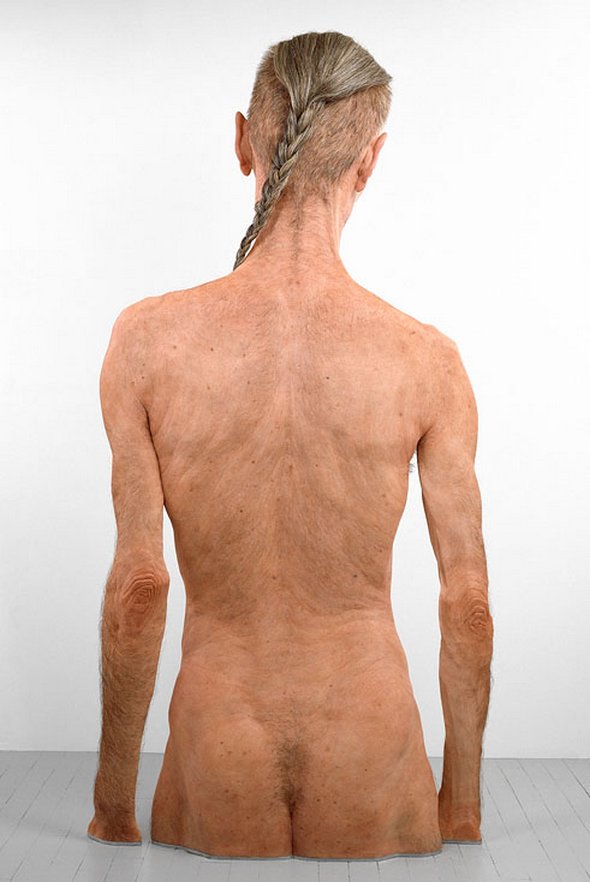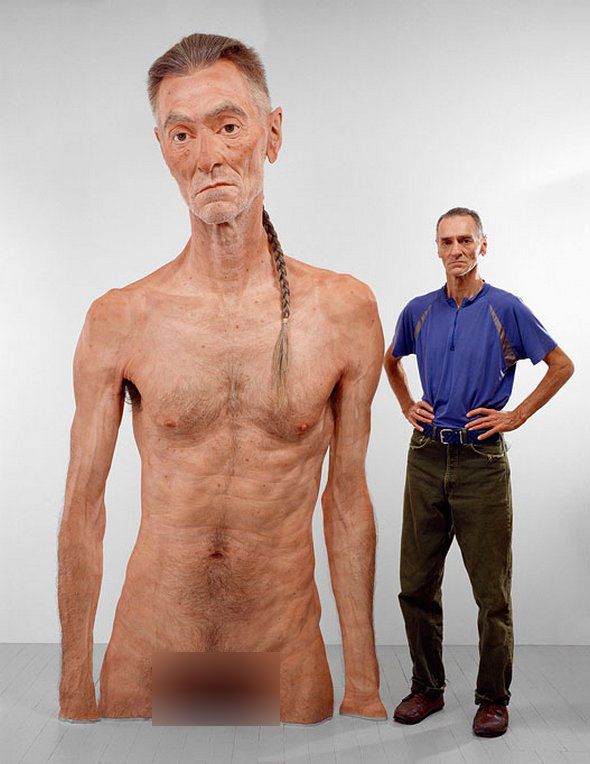 Self Portrait, 2003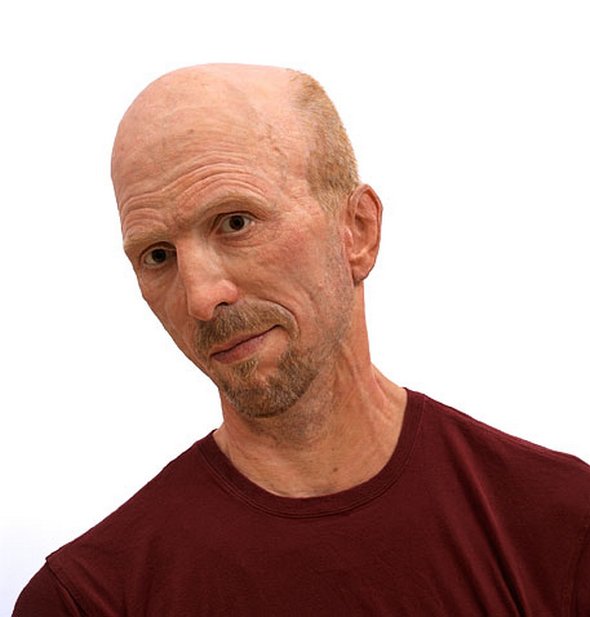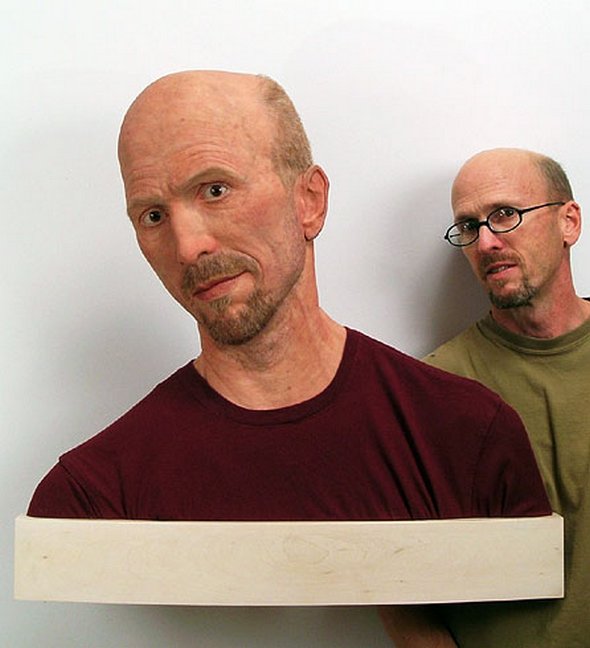 Read more
It is a daring task to find similarities between the reality and today's video games. Interestingly enough, it is possible to do so. Check out these images from famous FPS game Crysis and their 'twin' photos from the real world. Funny encounter "Reality Vs Crysis". Which one if superior? I guess we all know the answer, because there is nothing more awesome that computer games, but reality has its own virtues..For one, the real life tends to be lot funnier and, well, real!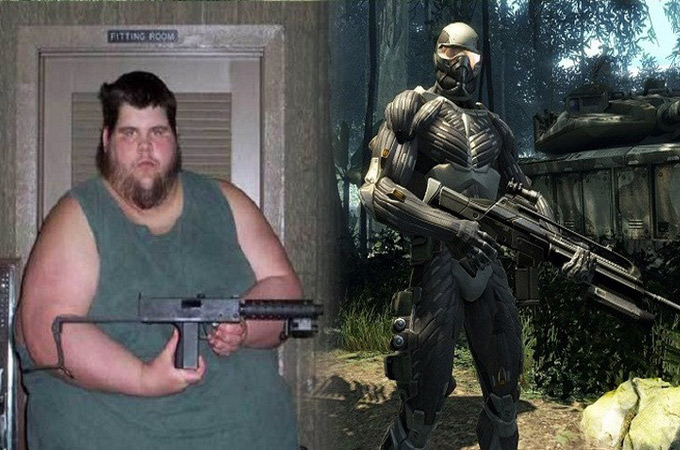 Comparison No 1: The Scenery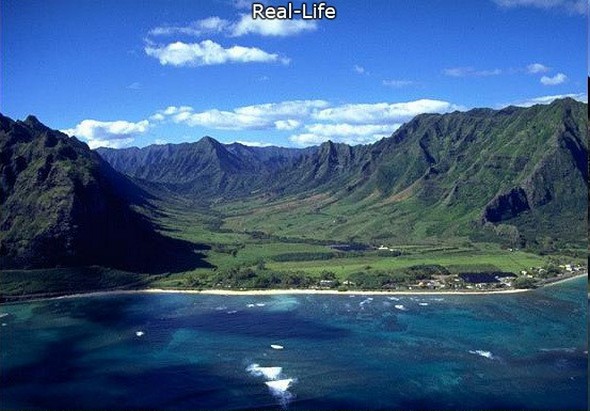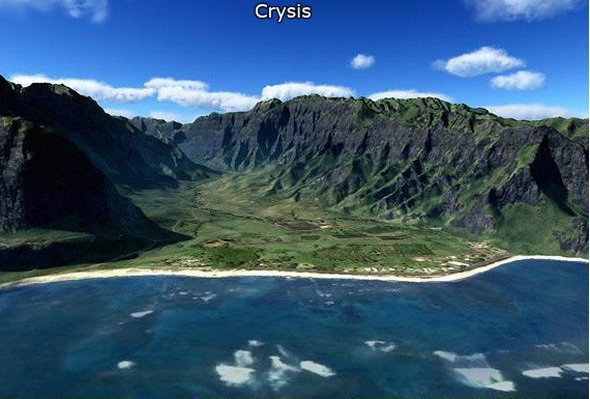 Comparison No 2: The Hiding Place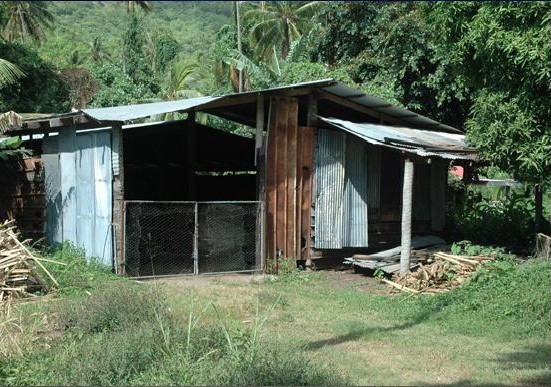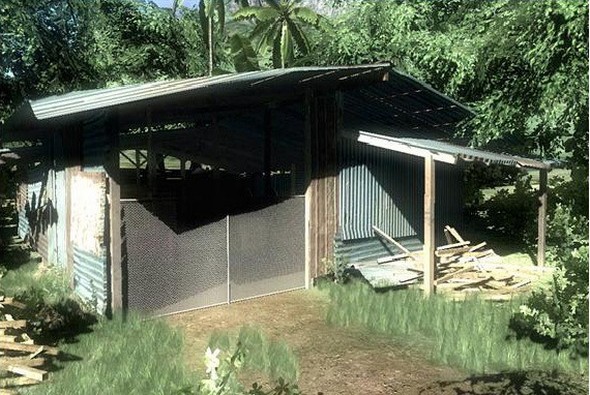 Comparison No 3: The Warrior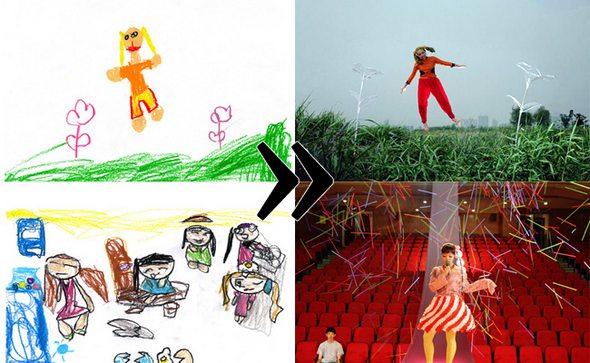 This is exactly what happens when you let children use oil crayons or pencils to express their imagination through drawing sketches. You get silliest, wackiest, the most unbelievable scenes that look like the are out of this world. But, what would happen if you tried to bring these absurd children's drawing into life by reconstructing them.
Firstly, you would need to put a lot of effort into bringing such scenes into our realm.
But the important thing is that the results would be highly entertaining to all. The following photo gallery of 16 funniest and most humorous images proves my point. This is how children's drawings brought to life look like. Cool isn't it?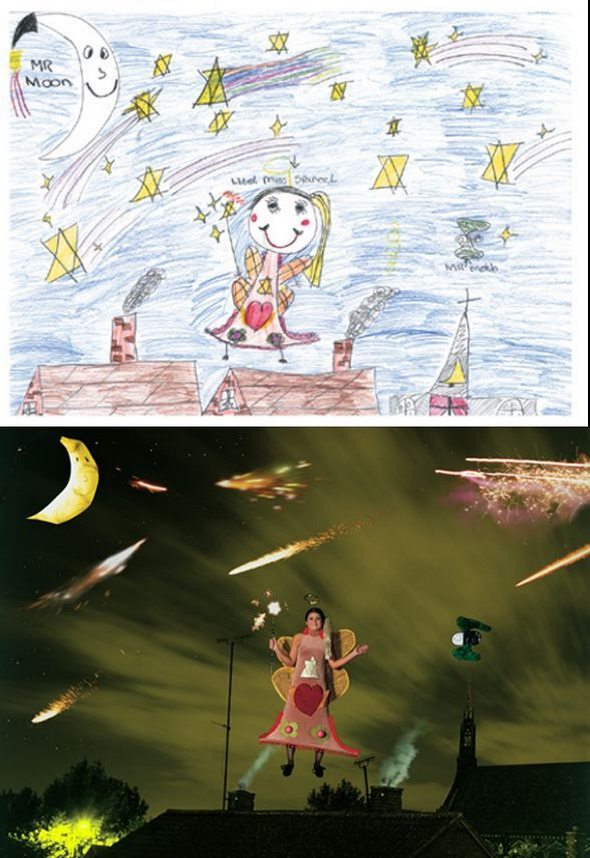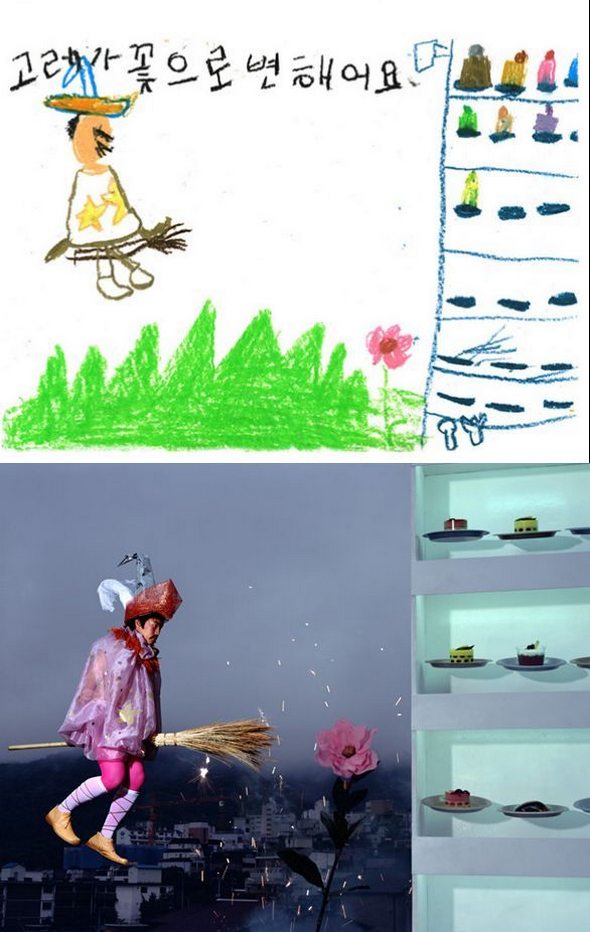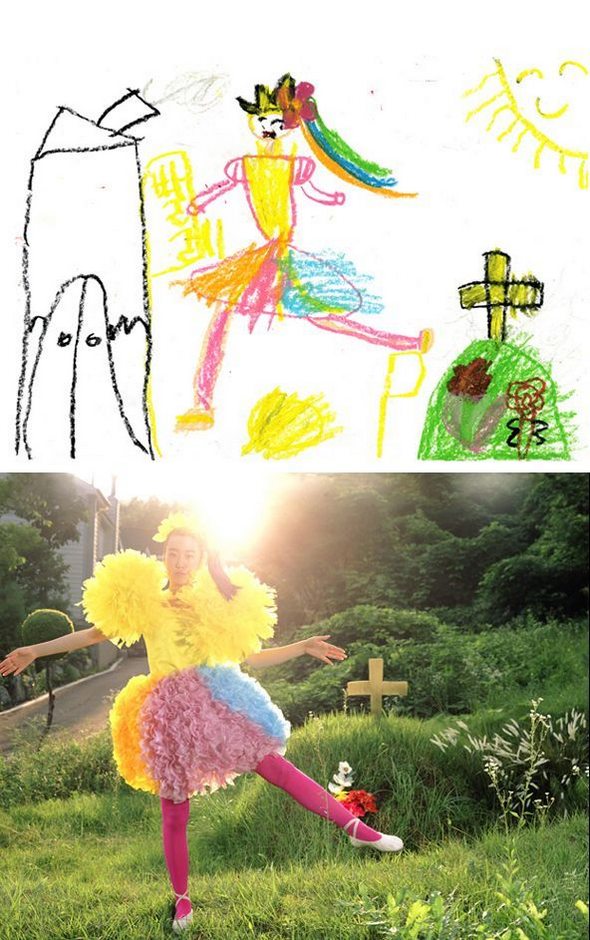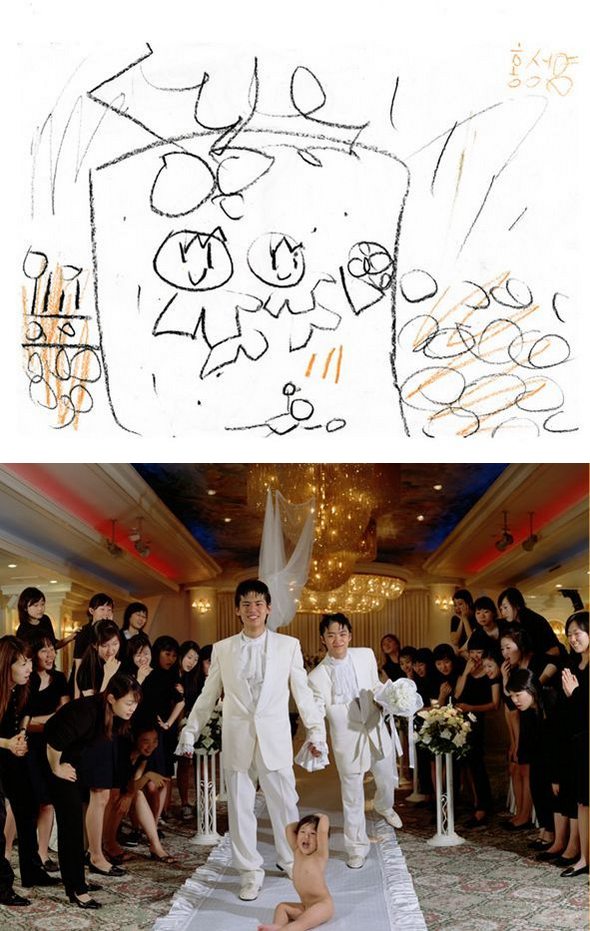 Read more
A series "Camouflage" by Liu Bolin shows an amusing concept that makes it a first class artwork. All his works in this series express an obvious motive of common people remaining unnoticed by their governments. Common man is an invisible man in the world of today is what he says in his clever way. A feeling universal enough so that it can be understood by all the nations of the world.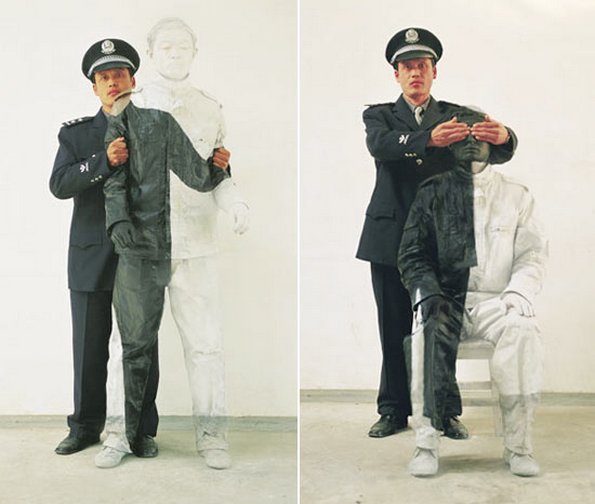 About Camouflage:
A series "Camouflage" by the young and very talented artist Liu Bolin. Aged 35, he is originally from Shandong in China. It depicts, covered with paint to hide in the background. All without post-production or editing.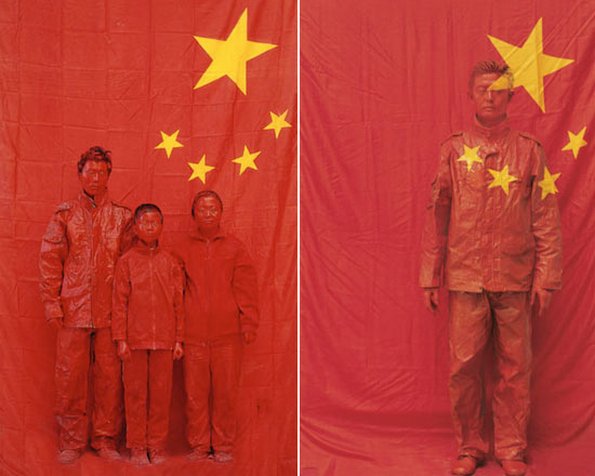 About the artist:
Liu Bolin, who has exhibited primarily in China until last year's solo show at Paris' galerie Bertin Toublanc and a group show with the gallery in Miami.  He recently finished up a show at Eli Klein fine art in New York showcasing a variety of his pieces including some form the series 'camouflage'. This series is an exploration of human nature and animal instincts which features Chinese citizens painted to blend into their surroundings. The subjects are covered head to toe in paint,
camouflaging themselves in front of the chinese flag, a billboard or downtown beijing.
See more of his work on Flickr.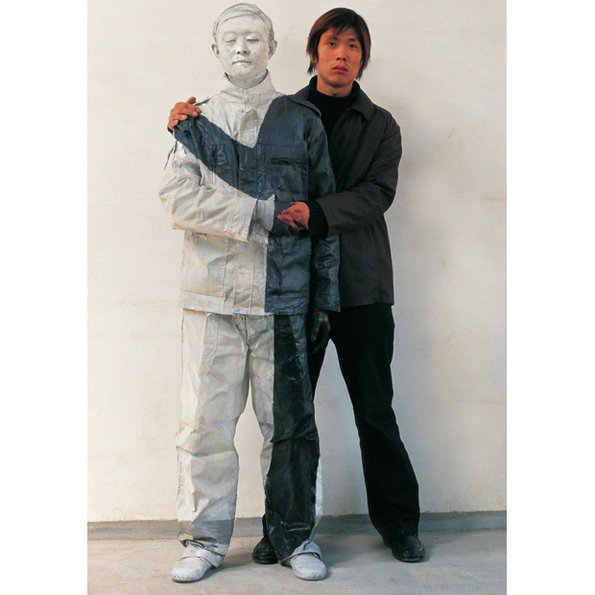 Read more
You MUST see these cool photo galleries!