Roommates are considered as family and for some people roommates turned into long run friendships and relationships. Here we have some hilarious roommate notes that show messages for their room fellows. Read, laugh and enjoy!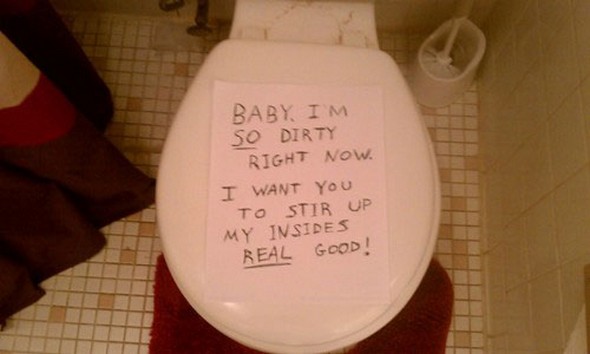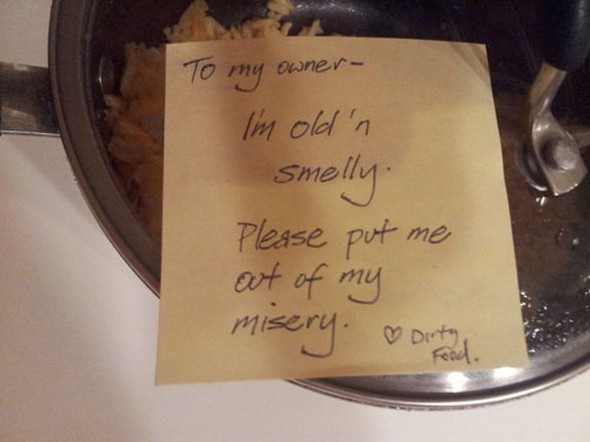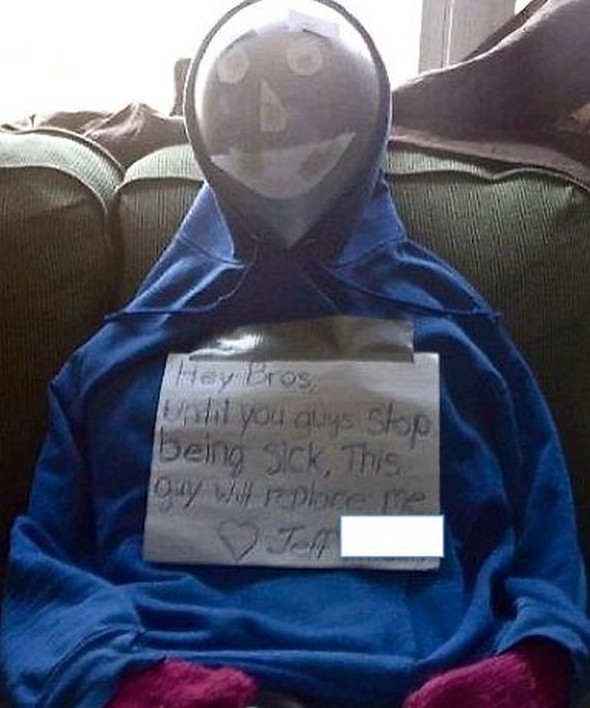 "……an origami paper boat is folded on the river bank, then sailed away……"
Over two days in early November, German artist Frank Bölter staged two touching performances of World's End . The performances, in which the public helped Frank fold and launch a paper boat, before he sailed away in it, grabbed the imagination of London and the rest of the world where it was picked up by the media from Canada to China.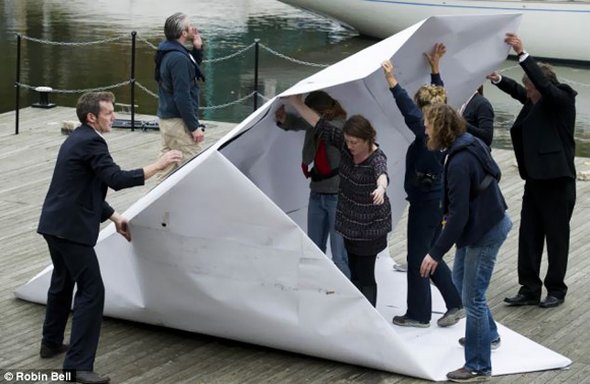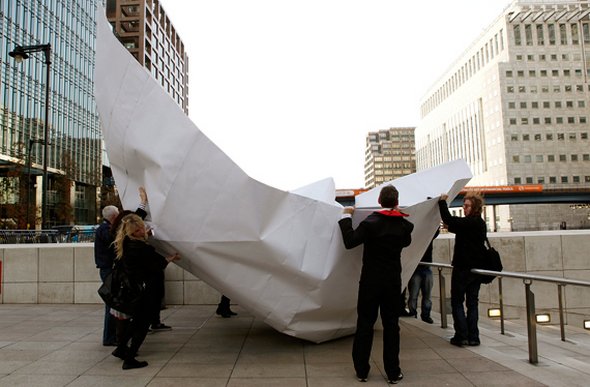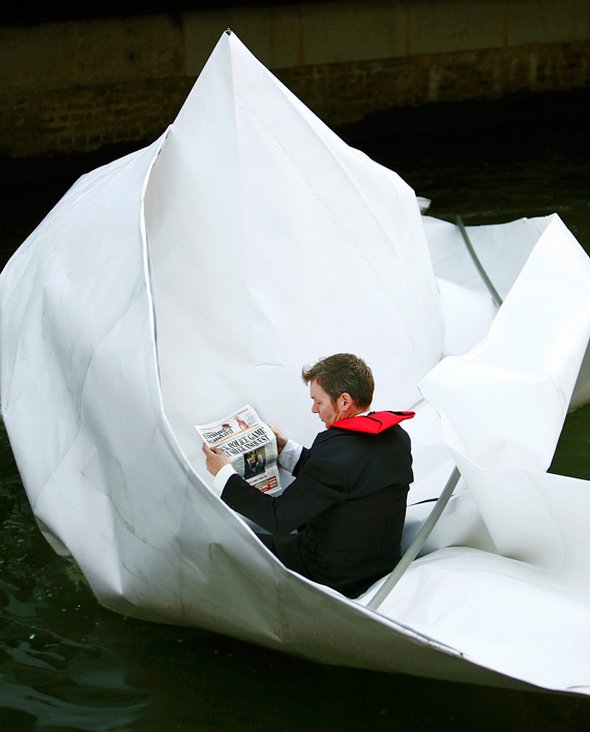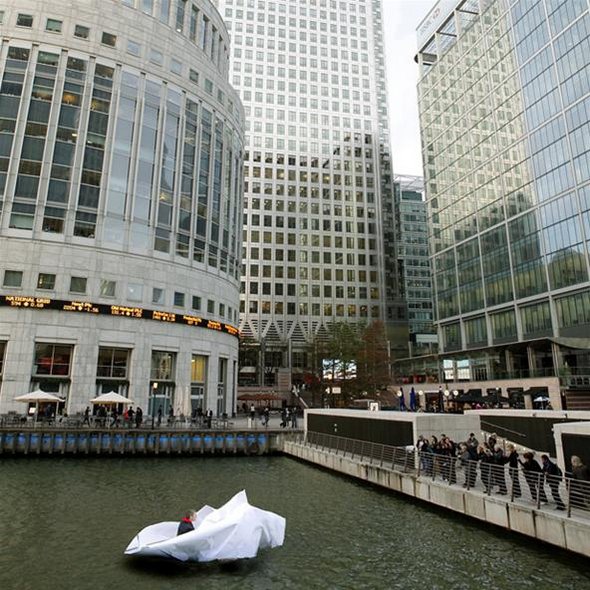 Read more
Peter Callesen paper works have been based around an exploration of the relationship between two and three dimensionality. He find this materialization of a flat piece of paper into a 3D form almost a magic process – or maybe one could call it obvious magic, because the process is obvious and the figures still stick to their origin, without the possibility of escaping.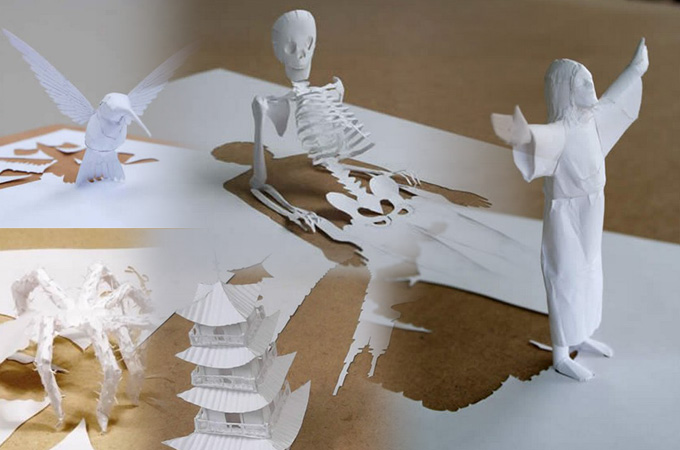 He found the A4 sheet of paper interesting to work with, because it is probably the most common and consumed media and format for carrying information today, and in that sense it is something very loaded. This means that we rarely notice the actual materiality of the A4 paper. By removing all the information and starting from scratch using the blank white 80gsm A4 paper as a base for his  creations, he feel that he have found a material which we all are able to relate to, and at the same time is non-loaded and neutral and therefore easier to fill with different meanings. The thin white paper also gives the paper sculptures a fragility which underlines the tragic and romantic theme of the works.
American artist Sandhi Schimmel has mastered the art of transforming trash to treasure in her unique mosaics made of paper waste. Gold's exquisite work includes paper waste from: menus, junk mail, greetings cards, advertising brochures, and much more. She sculpts various papers, images and text, to form portraits unlike any you have ever seen! Her purpose as an artist is to create unique, amazing portraits while helping the environment by re-using commonly wasted products. Schimmel used tax forms and political junk mail to create this stunning masterpiece shown below! Her collection includes many other amazing recycled art pieces, each unique and exquisite. All of her work is not only truly amazing but 100% eco-friendly!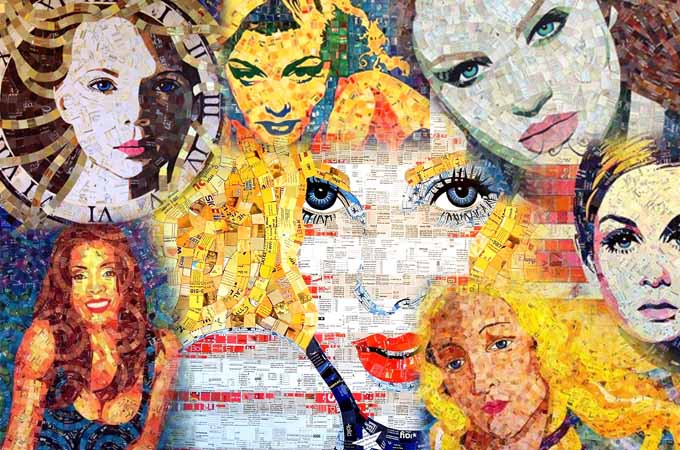 The artist makes incredible portraits by recycling paper, canvas, frames and brings acid-free, water-based and non-toxic adhesives and lacquers to use. She creates the portraits by reusing the same images that arrive via mail by cutting them in a way that a completely new and interesting artwork can be formed. If you wish to see her extraordinary artworks, then they are on display at galleries in several cities in North America. Schimmel Gold is also featured in the recently released 2010 edition of Ripley's Believe It or Not! annual book, "Seeing Is Believing."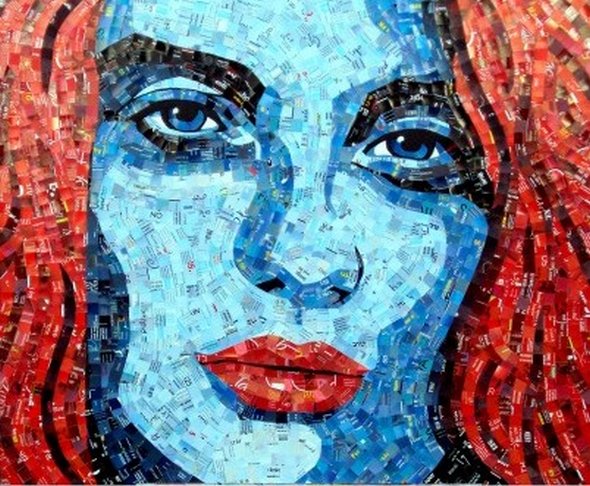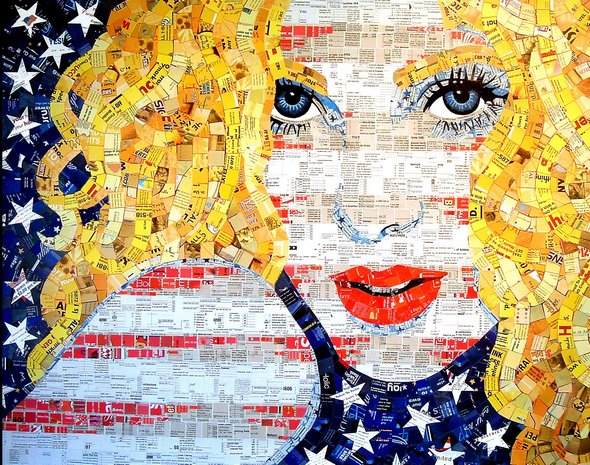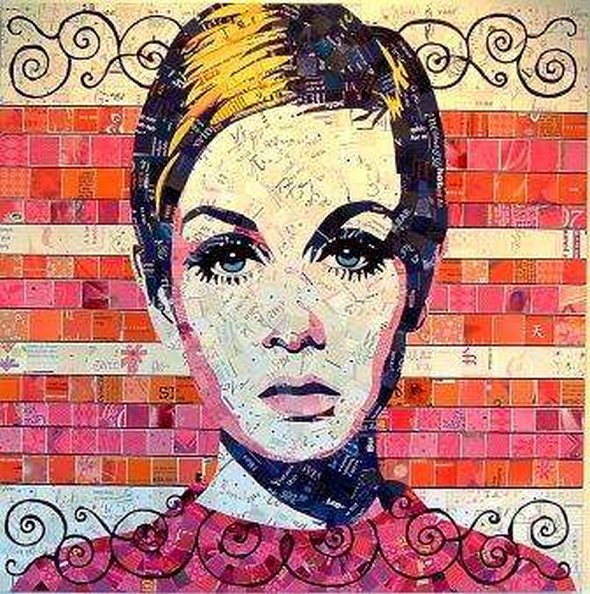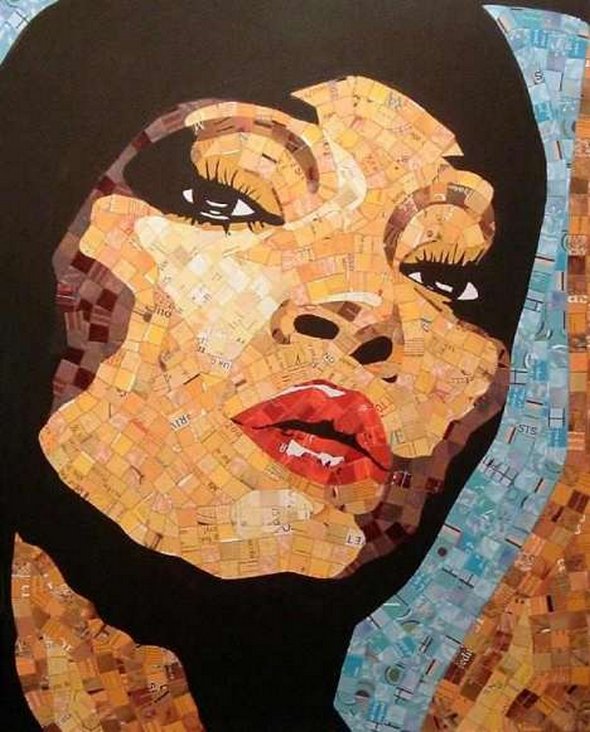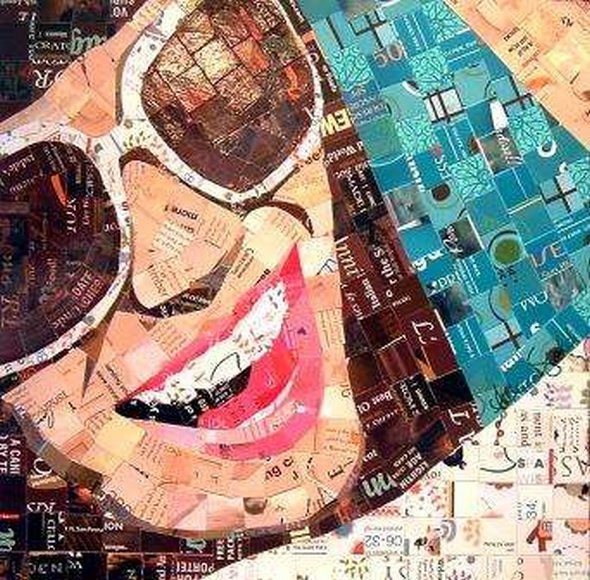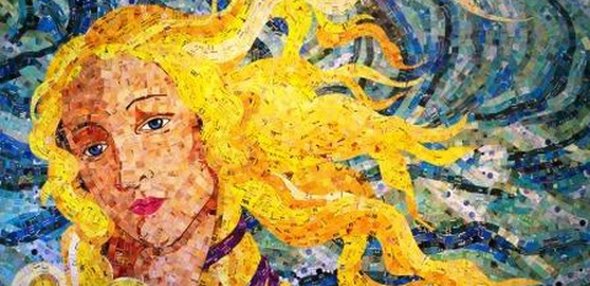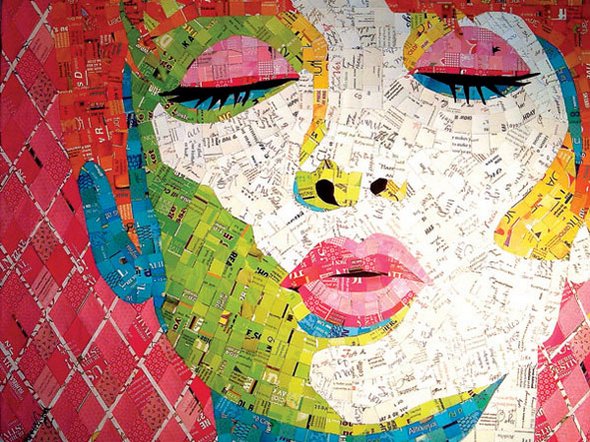 Read more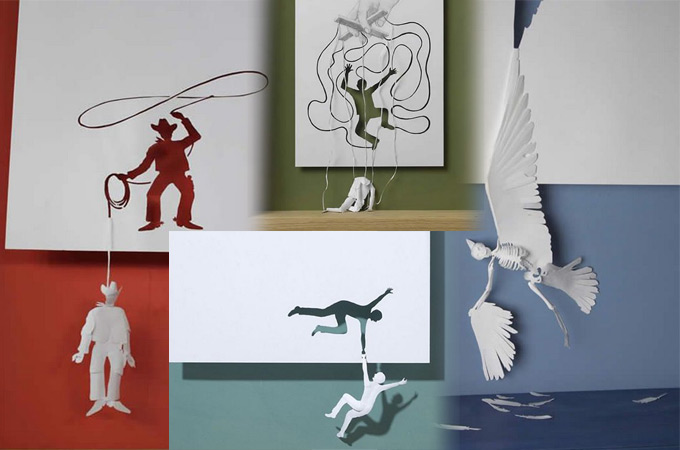 100 Paper-Made Wonders is an ultimate collection of simple, yet impressive sculptures made by paper cutting to create fascinating scenes. Artist is not only required to have a vision of the object he needs to create, he also needs to be an expert in cutting and folding paper and last but not least have a great deal of patience. The tenderness of these paper sculptures can be felt while looking at them literally hanging from the paper they have been cut from. You'll be able to find a broad range of sculptures artwork in these works: from angels to skeletons, from cowboys to puppets, from insects to birds. There are even paper sculptures of complex building and building elements: staircases, medieval towers and whole castles. Each image will fill you with more amazement as you go through this photo gallery.
The artists name for these paper sculptures is Peter Callesen. His site is here
http://www.petercallesen.com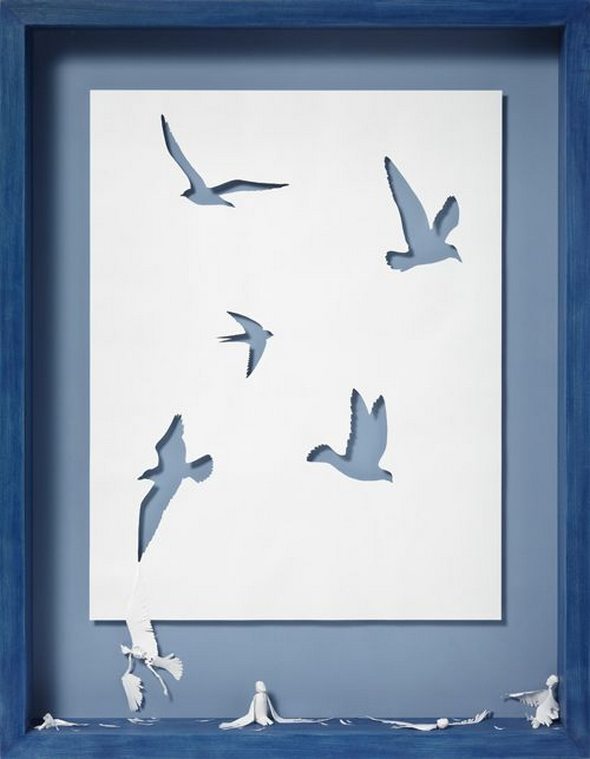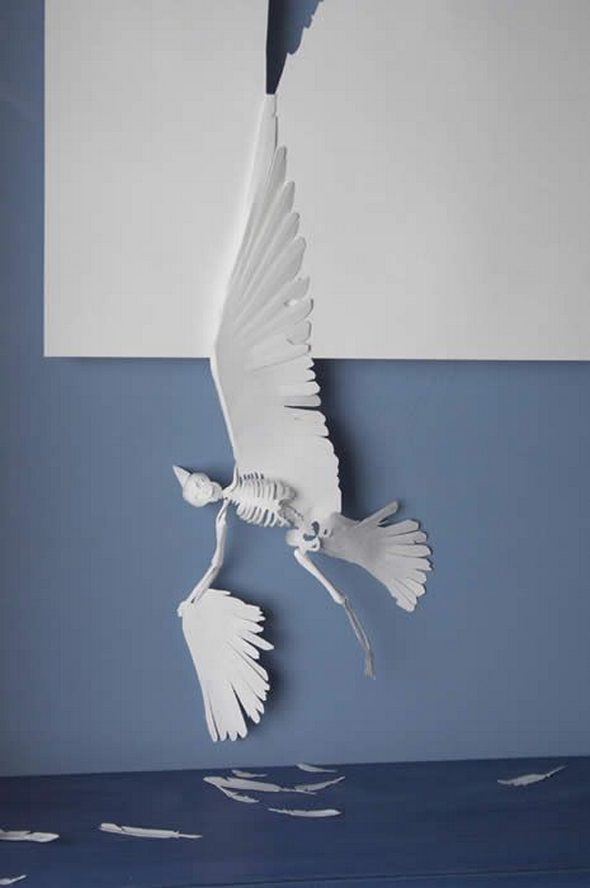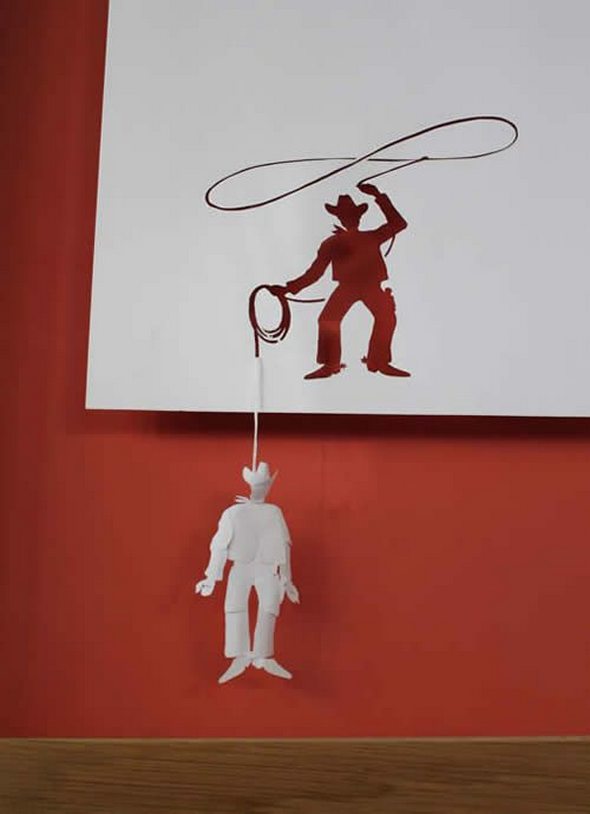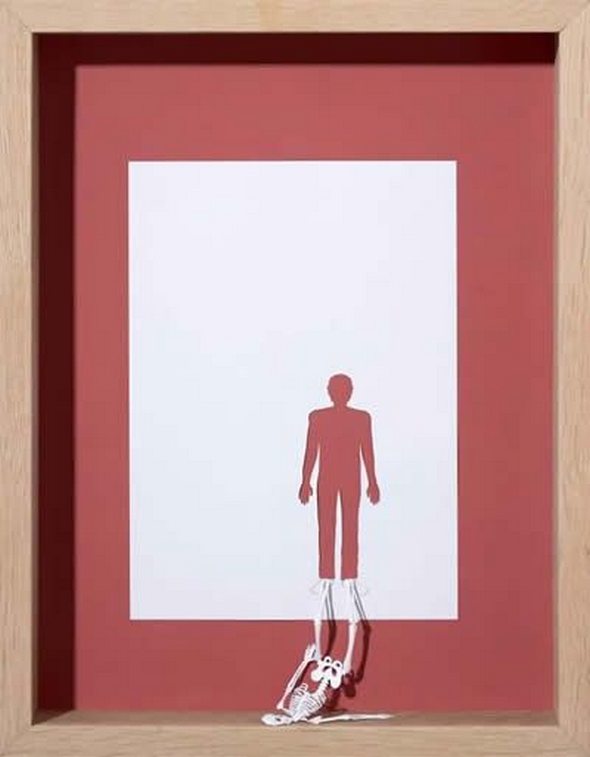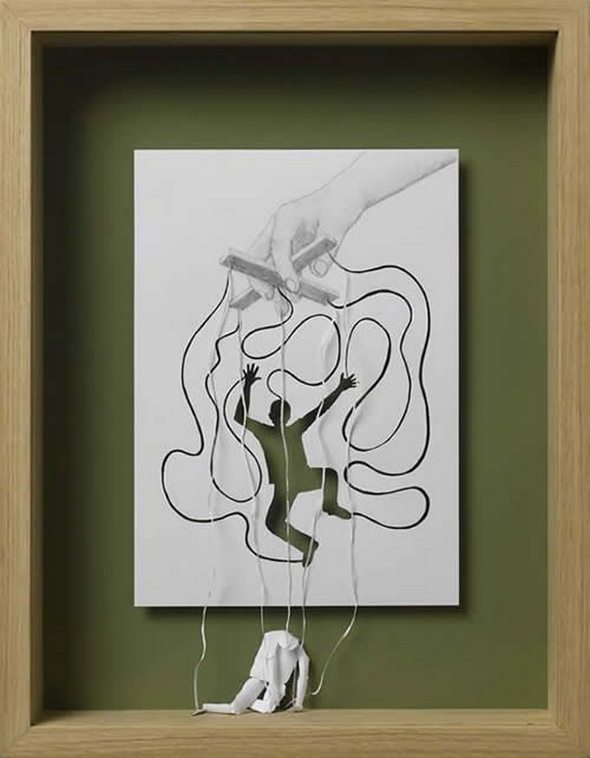 Read more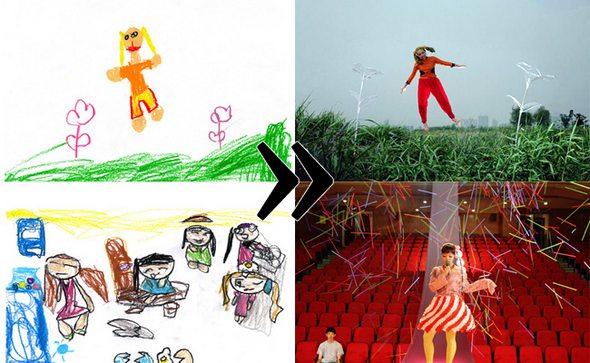 This is exactly what happens when you let children use oil crayons or pencils to express their imagination through drawing sketches. You get silliest, wackiest, the most unbelievable scenes that look like the are out of this world. But, what would happen if you tried to bring these absurd children's drawing into life by reconstructing them.
Firstly, you would need to put a lot of effort into bringing such scenes into our realm.
But the important thing is that the results would be highly entertaining to all. The following photo gallery of 16 funniest and most humorous images proves my point. This is how children's drawings brought to life look like. Cool isn't it?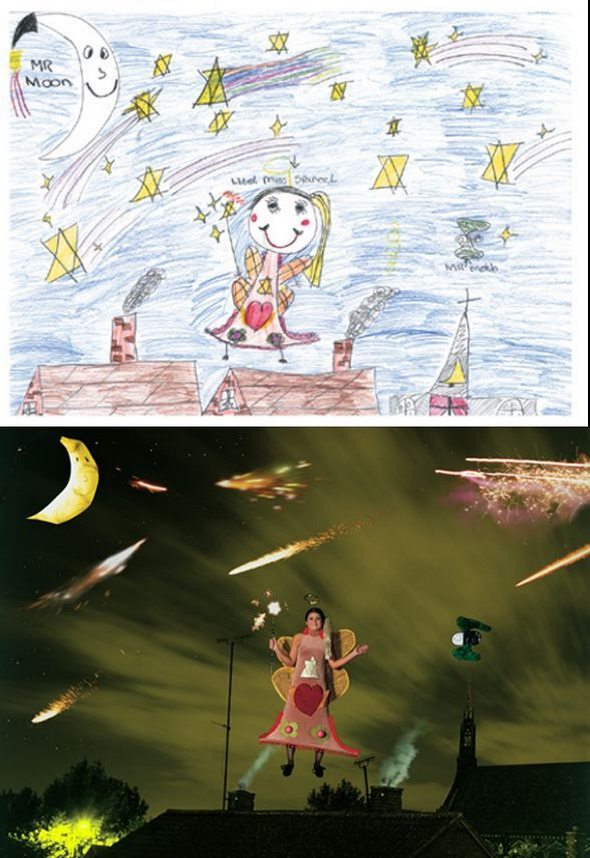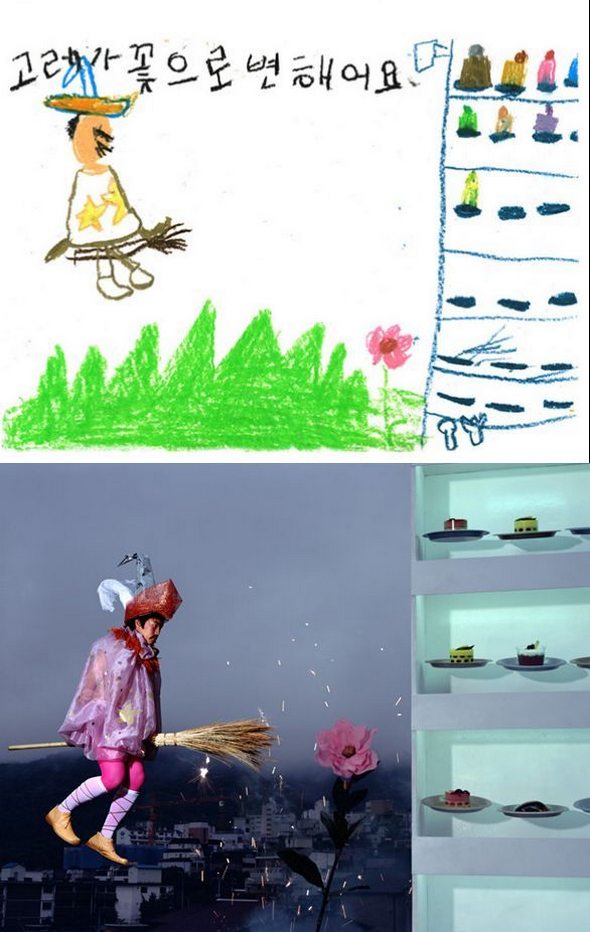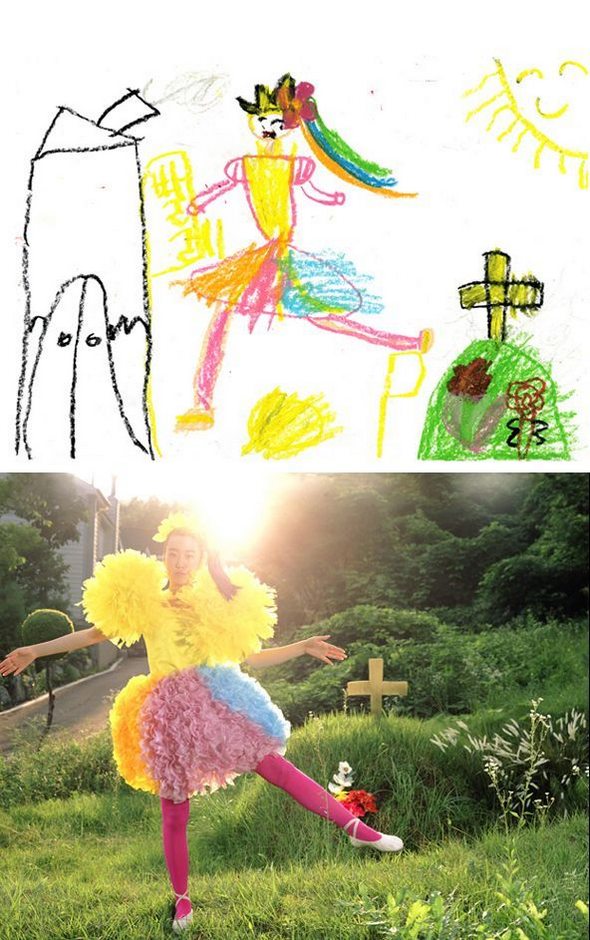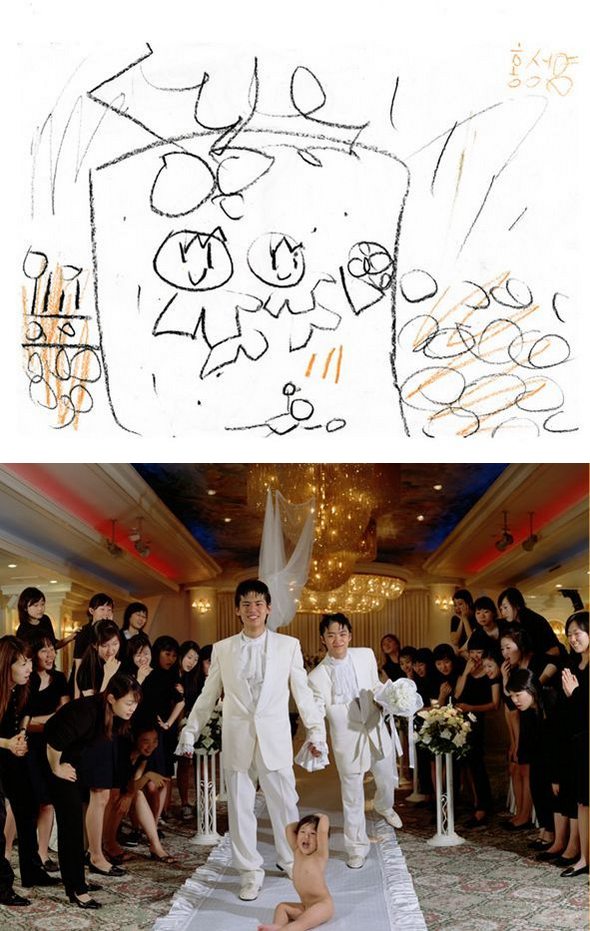 Read more
Amazing 3D Calendar 2010 is no annual planner and not a calendar in the usual sense, but rather twelve o'clock A4-sized calendar. In its open position A3-sized. 'Open position?',  you might be wandering. Yes! This calendar is paper crafted device that when opened pops-up objects.
Every day new challenges are putting the modern design to new challenges, as demands for fresh ides emerge. This calendar brings in some fresh creative energy to the table.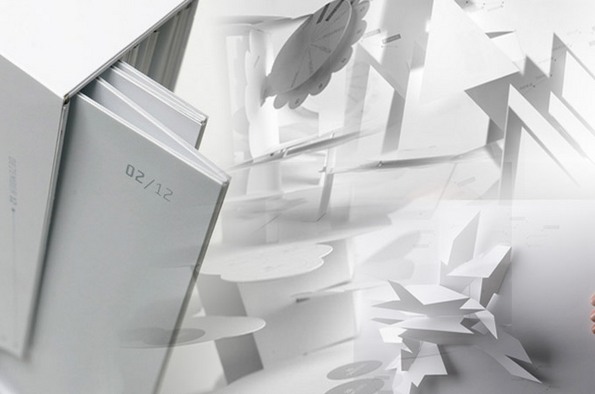 Monochrome white paper, with simple elegance brings reduced-form expression. The 3D Calendar 2010 shows just what paper is capable of. This is marvelous paper construction that has amazed us at Chill Out Point with its geniality.
This is where you will find the official website of this calender.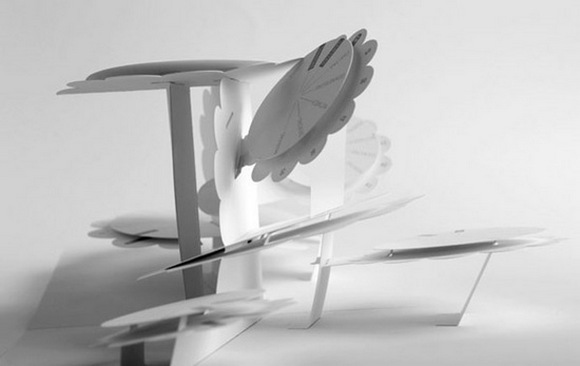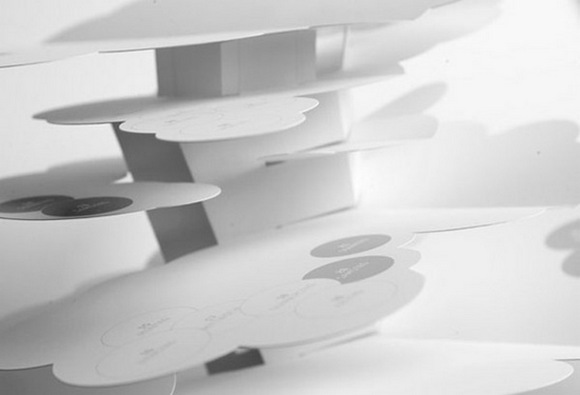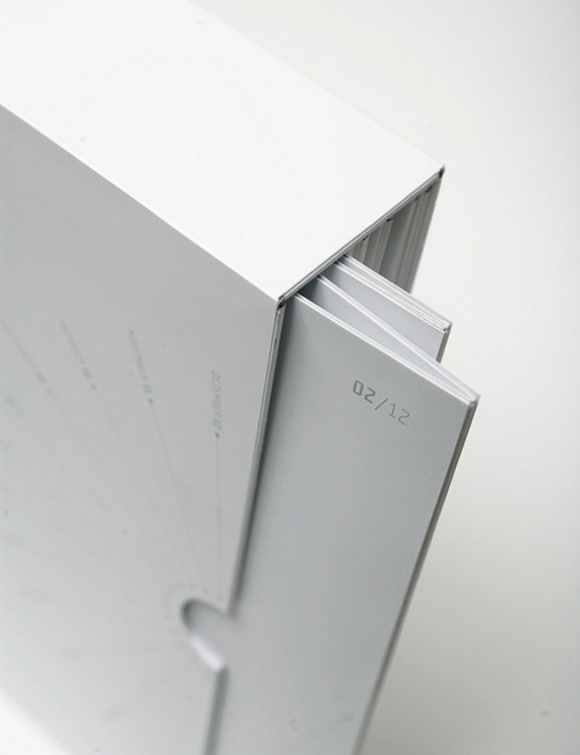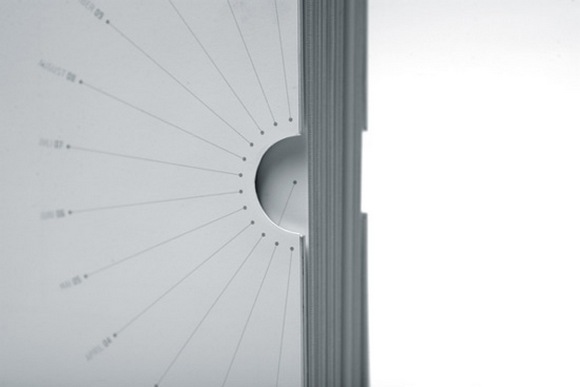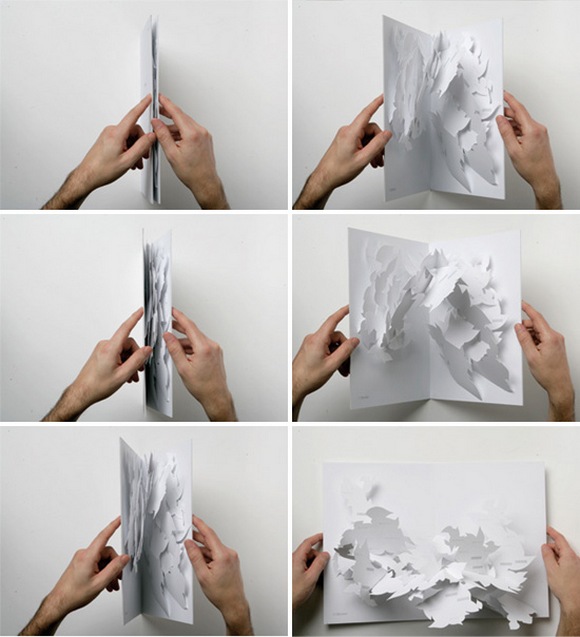 Read more
You MUST see these cool photo galleries!