Warning – this post is not for the faint heart people. If you're afraid of heights , these photos will definitely tickle your nerves. Mountains, rocks, cliffs, huge redwoods, cliffs and bridges – these people obviously do not feel dizzy at the sight of such a height. Remember one thing, do not look down!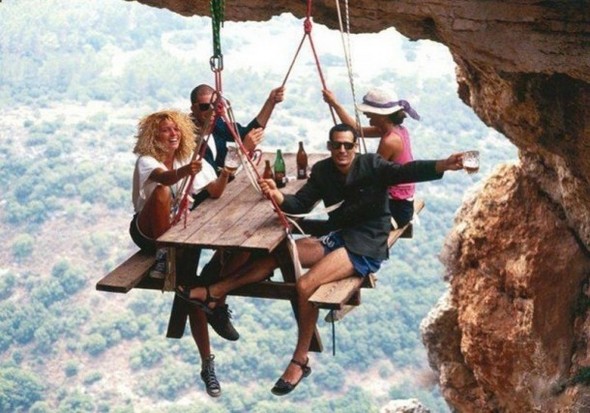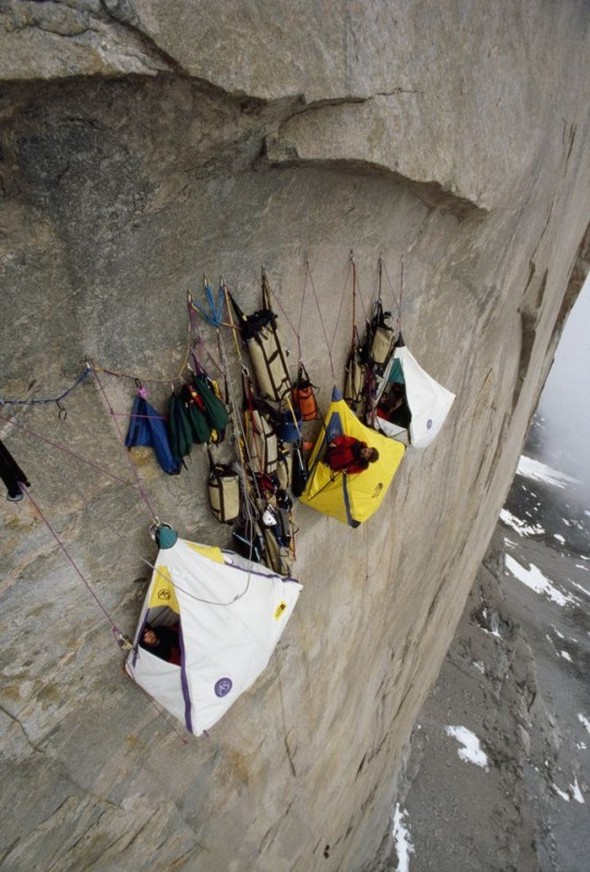 Fearlessness and a thirst for adventure which these people have is something which can only be admired. Not everyone dares to rise to such a height, and many do so even without insurance. Well, we can only sit on a soft chair in the office, with solid ground under the feet and cheering these daredevils.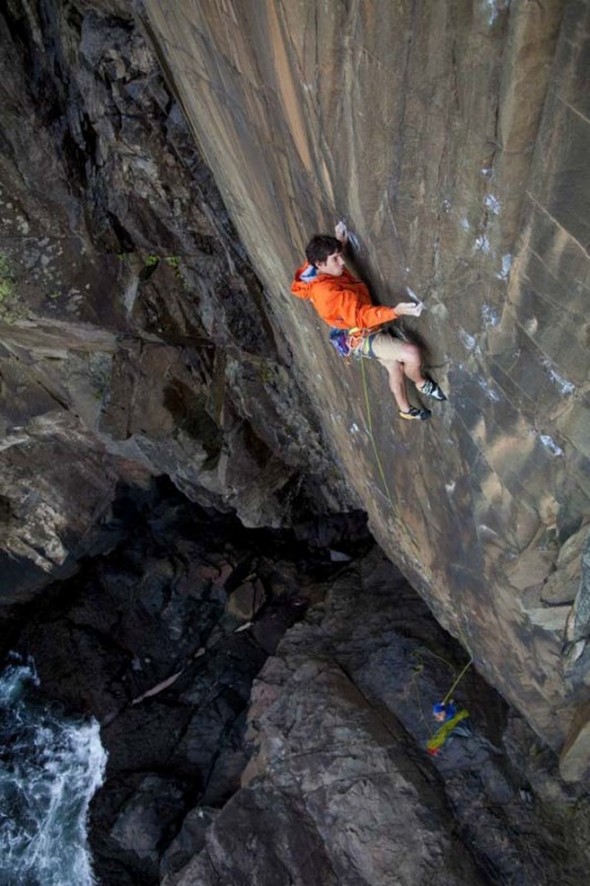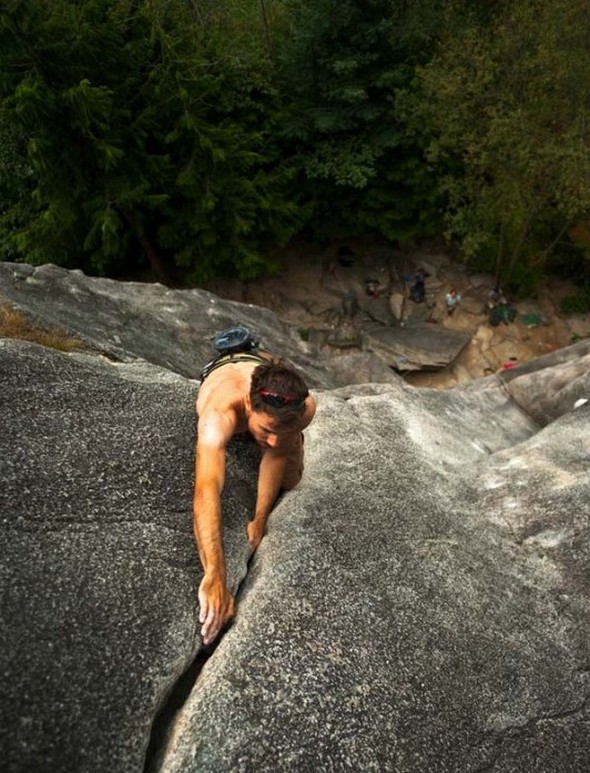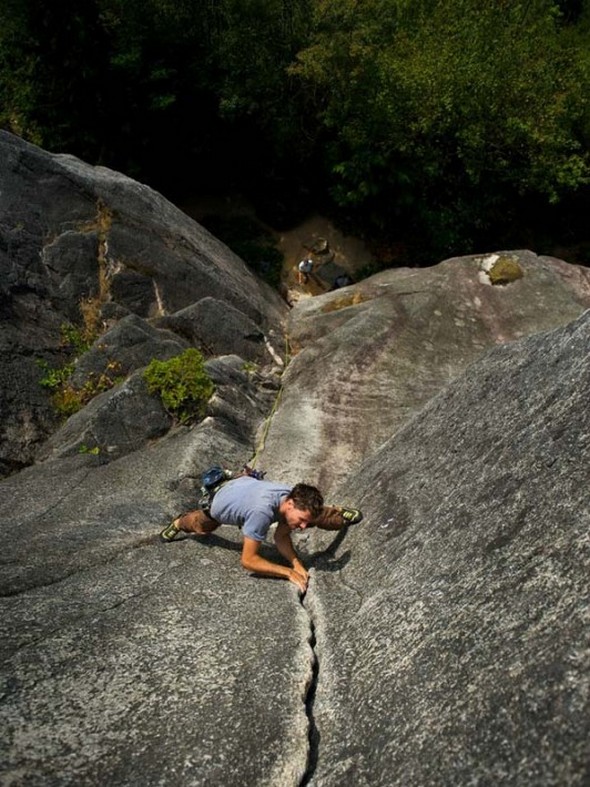 An unwitting officer in Toronto "helpfully" advised women that, to not be raped, they should "avoid dressing like sluts." His stupid comment inspired people in Toronto, Boston, Chicago, Sydney, and many more cities to organize SlutWalks, a series of marches based on the idea that women don't cause rape, rapists do.
Here are some of the best photos so far: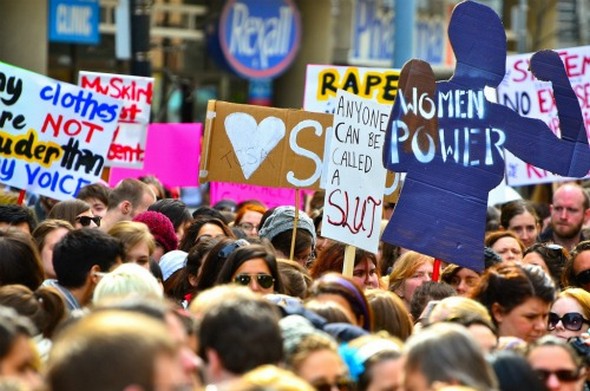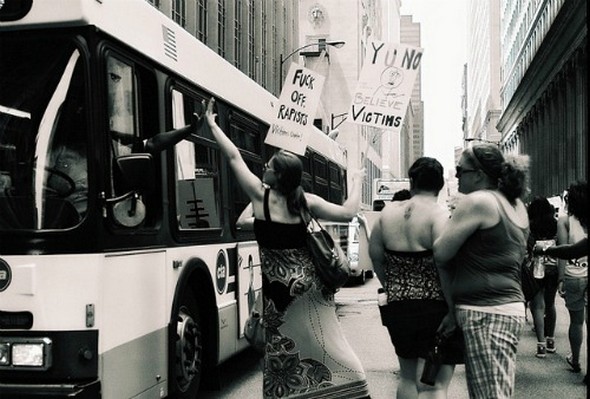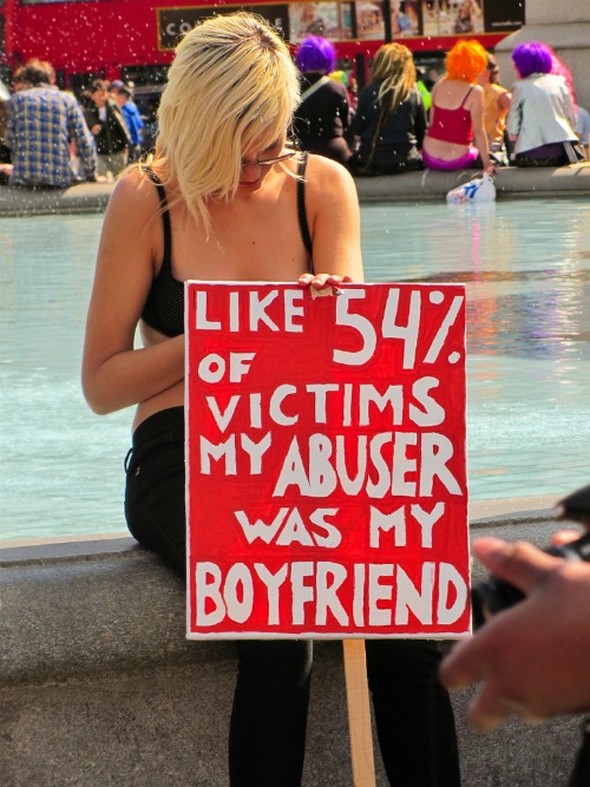 Funny and interesting pictures, and a little unusual. Small accidents people flick to friends … But a lot of "new inventions" in the world of acting weird and funny that can be quite useful in everyday life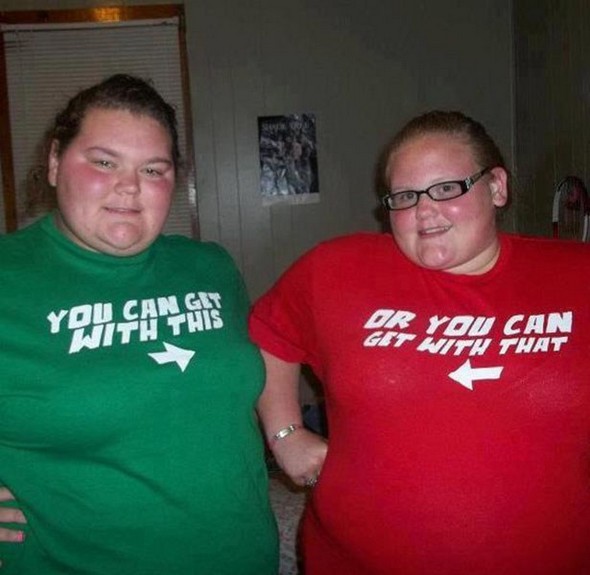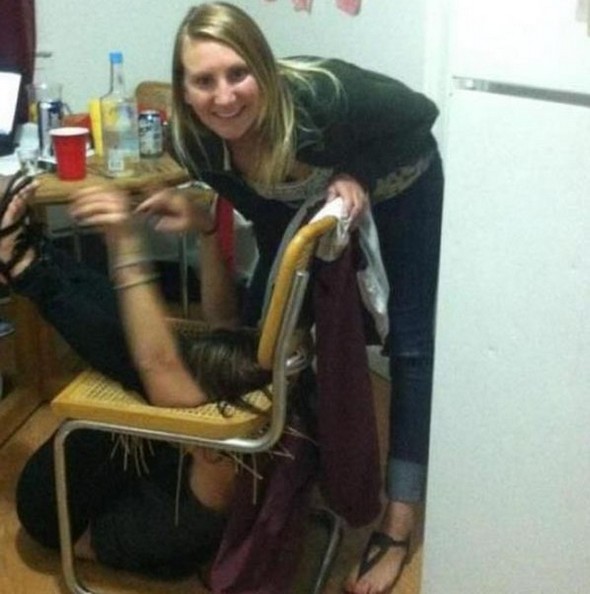 A mash-up of video game characters and photographic scenes. As a kid I would become completely immersed in there crude pixel environments and they would seem very real! I thought it would be fun to try to express how gamers see these worlds. I spent many hours gaming with my siblings and friends when I was growing up and this aesthetic has really come to represent that time.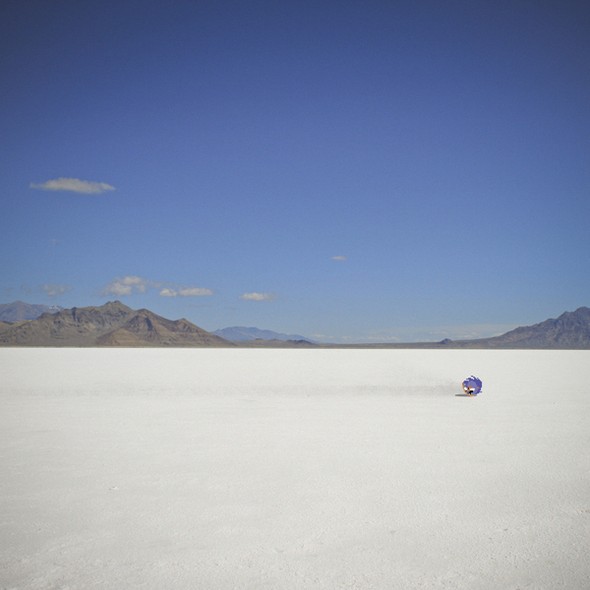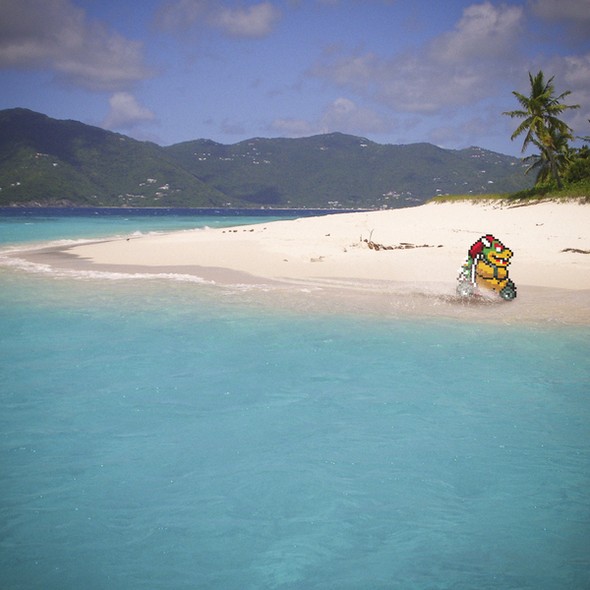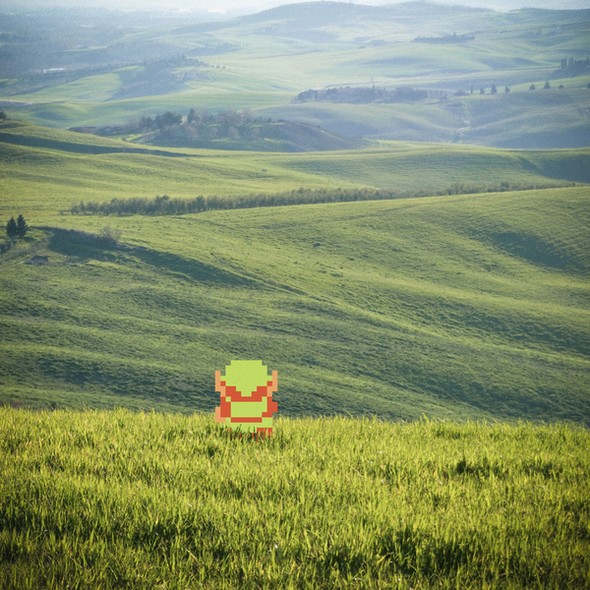 Under The Sea Fetish Fashion Gala! Enter a different world, populated by mischievous mermaids, pirates, sultry sailors, deep sea monsters, 50′s poodle skirts, a kaleidoscope of all sorts of fashionable, fetish fishes & sea critters… At the next restricted entertainment fashion show & long weekend party extravaganza! Long weekend party fashion show art dancing customs photography with a fun, sexy twist… Restricted Entertainment presents its third over-the-top fashion show gala and party extraordinaire, this time featuring runway fetish & fashions, art & photography, glamor photo booth and stage performances …. all inspired by the myriad wonders of marine myth and life, and the kaleidoscope of the sea denizens under the waves, crossed with fun & sexy themes and imagery!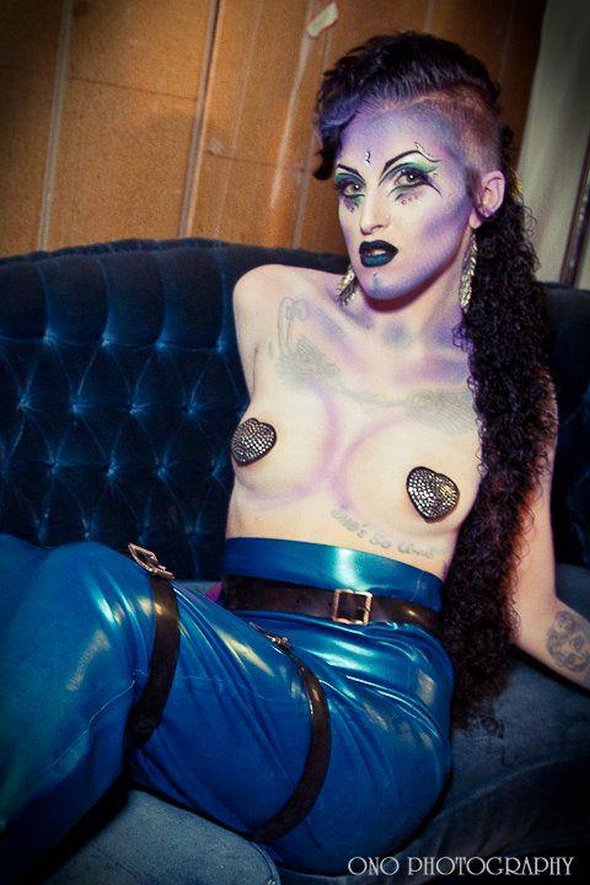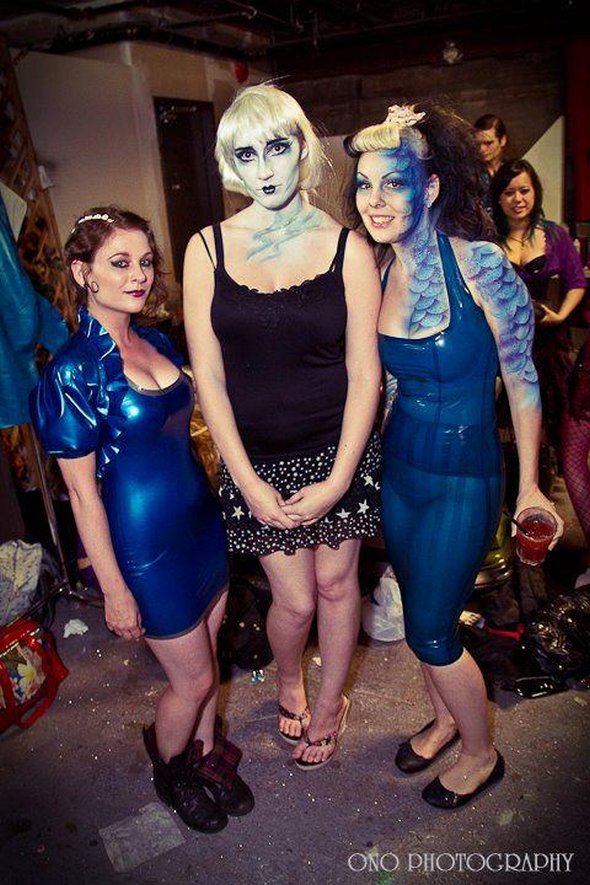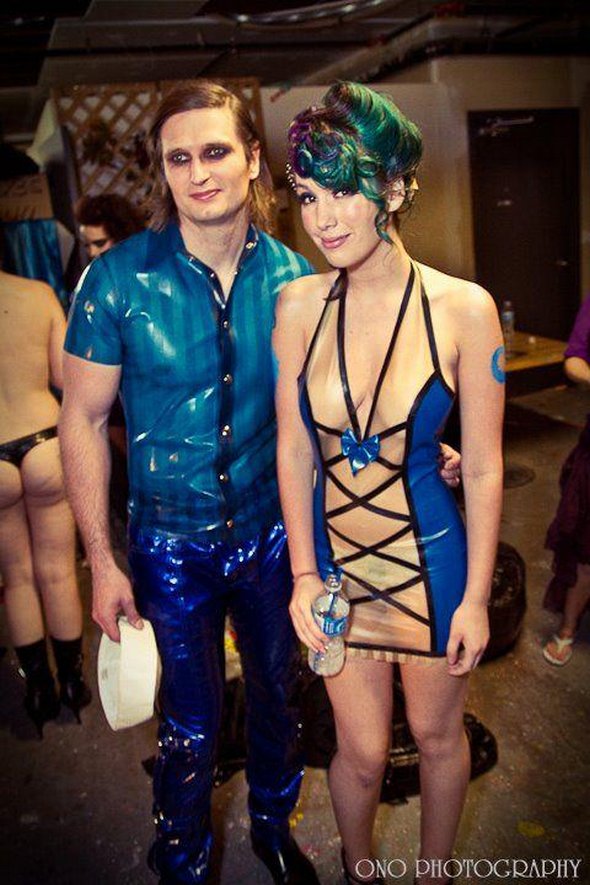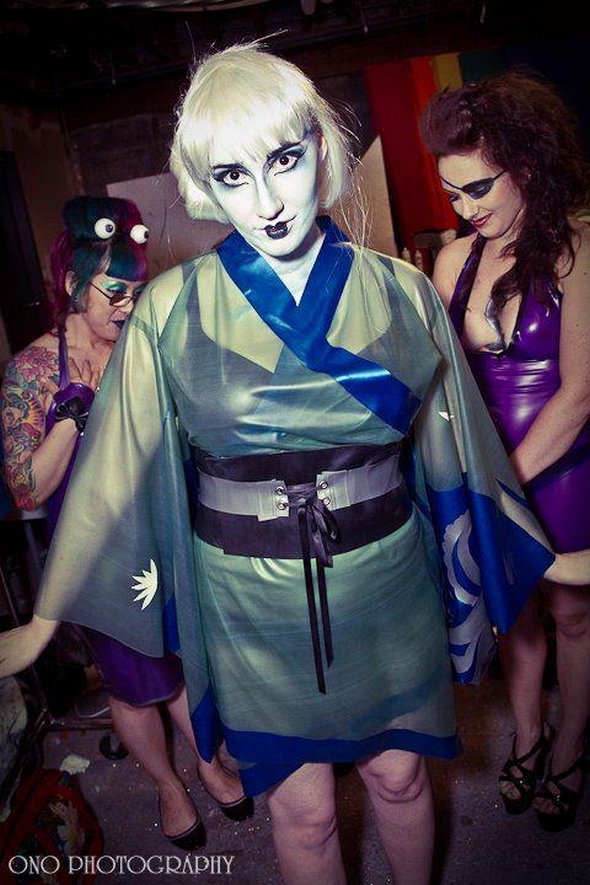 Read more
UNTIL now, the word "extreme" was simply a great score in Scrabble – now it's a whole new way to play the word game that is celebrating its 60th anniversary. For as these daredevils show, Extreme Scrabble involves playing the game in the scariest places on – and above – Earth.
The name Scrabble comes from the Dutch word Schrabbelan, meaning to claw or to scrape, and over 150million sets have been produced in the game's 60-year history. An estimated 30,000 games begin every hour, and there are over 400 Scrabble clubs around the world. The game is produced in over 29 languages, the latest of which is Welsh. Below are some extreme vanues to play the Scrabble, however it's not for ordinary people.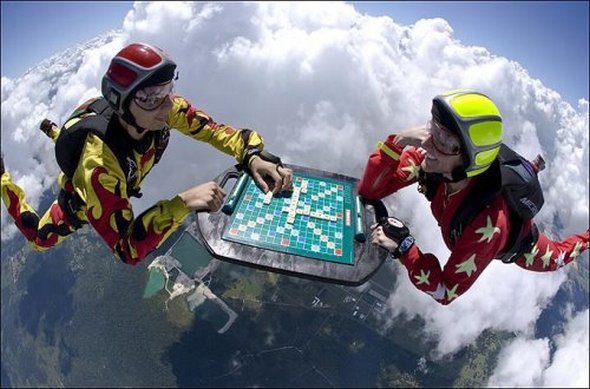 Dangerous game … two people risk life and limb to play Scrabble near alligators in Florida, USA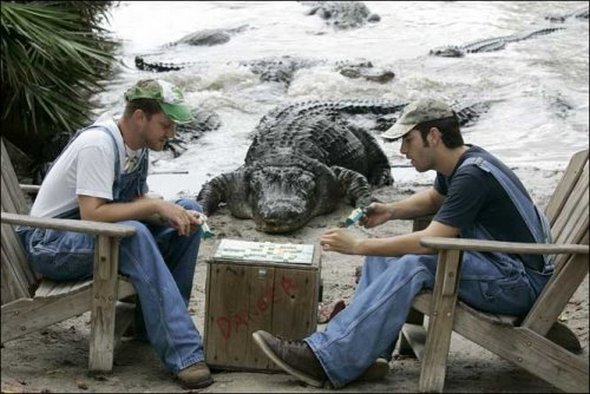 Shark-ing score … two deep sea divers play scrabble on a sunken ship off the coast of the Bahamas surrounded by Caribbean Reef Sharks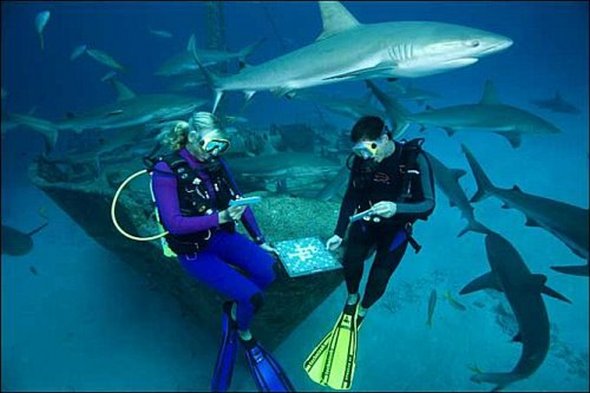 Read more
You MUST see these cool photo galleries!