Nature can be gentle, gracious and tender, but there are times when nature decides to show us its other face which is..not so gentle, but rather furious and rough. These photos magnificently display this face of mother nature, which is a face of dangerous beauty. Enjoy these photos with storms, hurricanes and other fantastic displays of mother nature's wrath and beauty.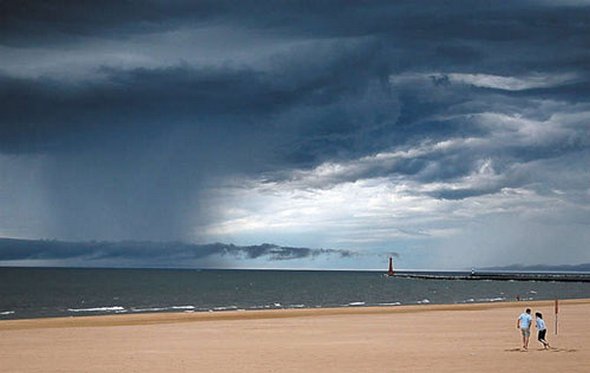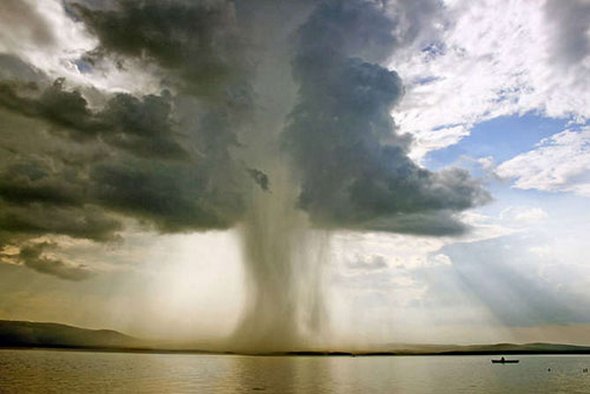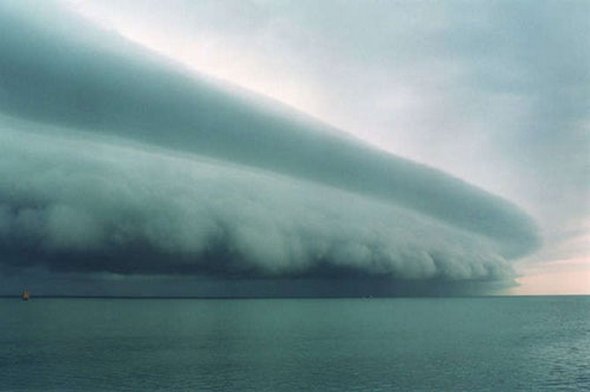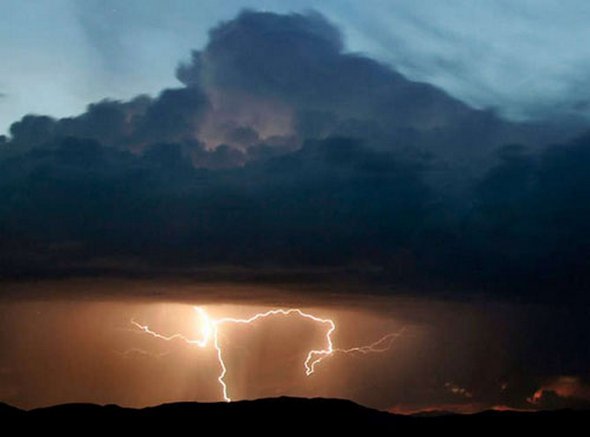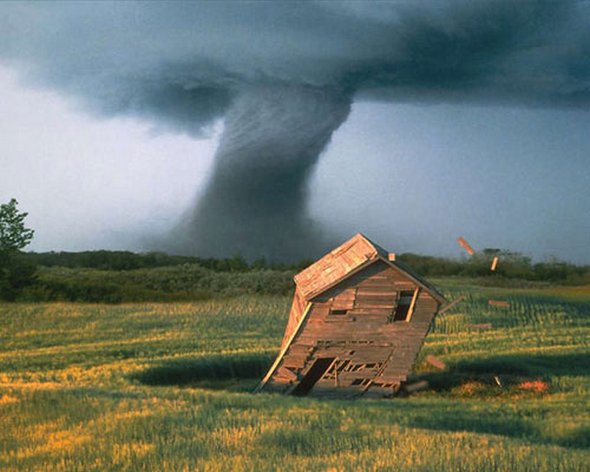 Read more
Evan Penny makes the kind of sculpture that is so realistic, so detailed, and so obviously a display of skill that it literally stops people in their tracks. But this alone isn't why the artist's work grabs the viewer.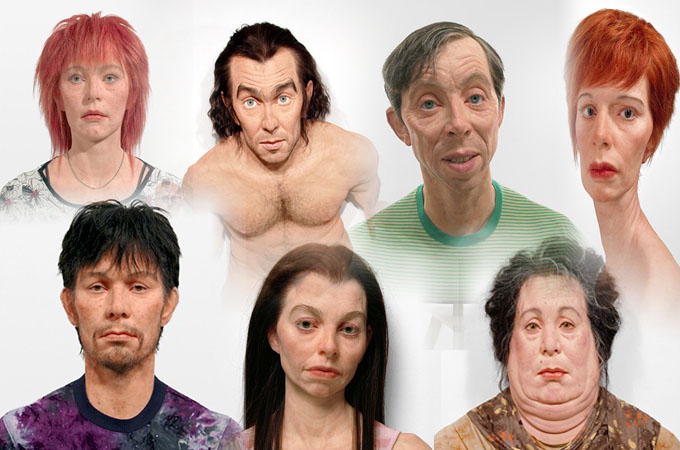 Born in South Africa in 1953 to missionary parents, Penny became a naturalized Canadian and studied fine art at the Alberta College of Art in Canada where he concentrated on the figure and steel constructivist sculpture. It was not until after supportive encouragement from the artist Anthony Caro that he had the confidence to commit to the unpopular territory of figurative sculpture.
Penny began working as a guest lecturer and taught sculpture at various universities in Canada and the United States from 1982 until 1999. In addition he worked making prosthetic, with the most up to date technology in the film industry, for films such as Adrian Lyne's "Jacob's Ladder" (1989), Oliver Stone's "JFK" (1991), Natural Born Killers (1994) and "Nixon" (1995). He also worked on David Cronenberg's "Existenz" (1999) . Penny's first solo exhibition in 1981 met with mixed reviews. His early sculptural works from 1979 to 1999 were commonly labeled as monstrous due to their unforgiving adherence to reality.
Large Murray, 2008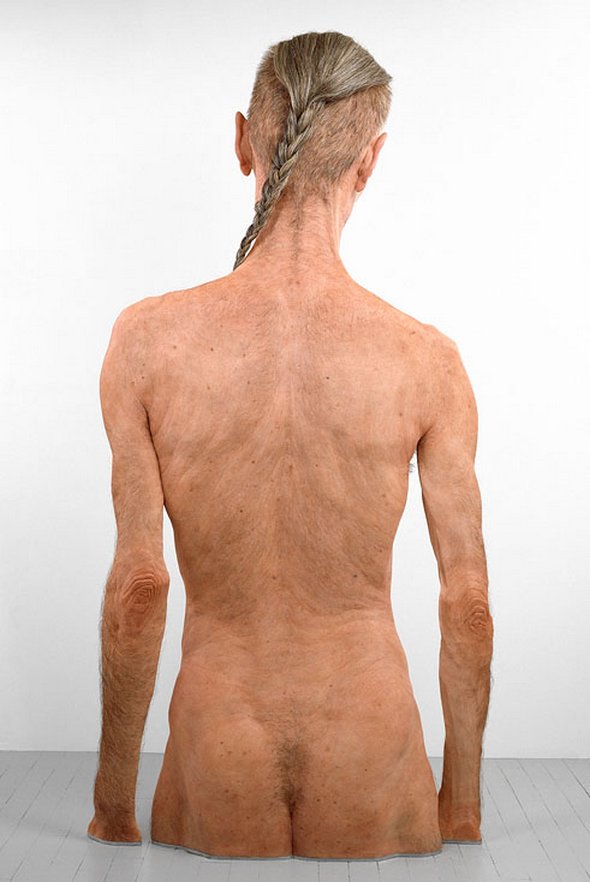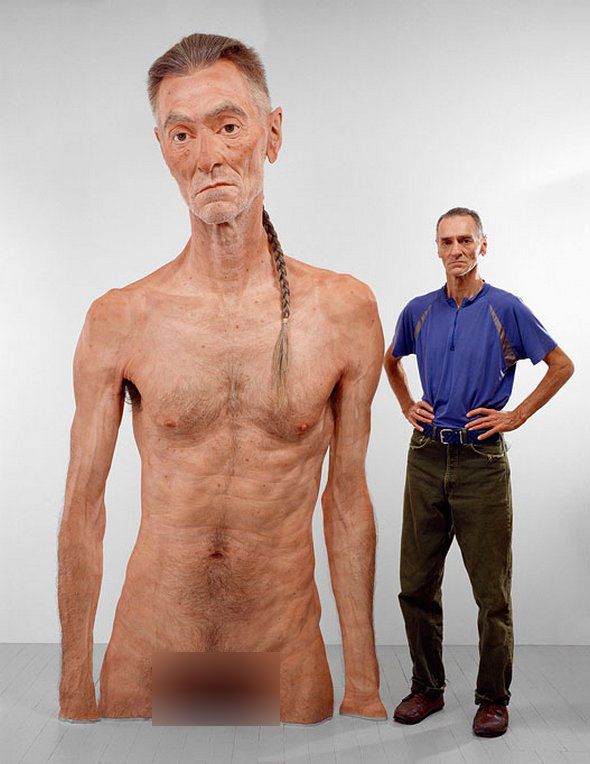 Self Portrait, 2003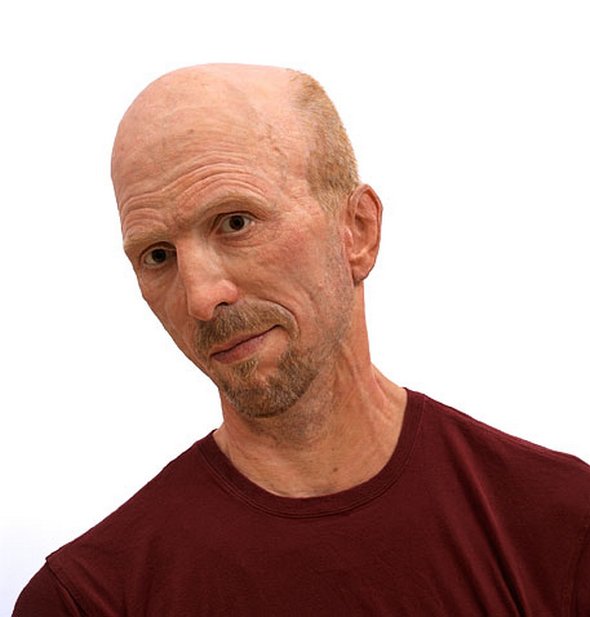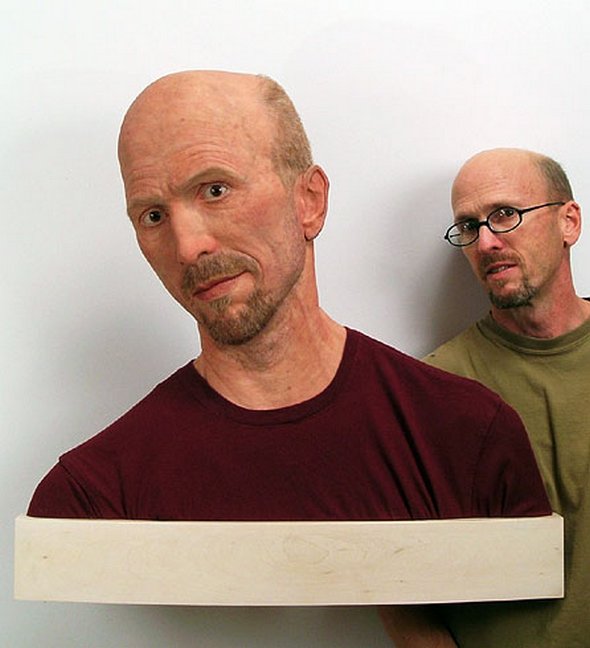 Read more
Carol Manasse is a contemporary artist known for her unique and entirely original designs.  Her engaging portrayals challenge the viewer's perception of depth, reality and motion.  Born in  Massachusetts in 1958, Carol showed a unique aptitude for  drawing.  After moving to California, she studied art under the  tutelage of artist Susanna Mueller who declared  "…she is one of  the most talented and creative pupils I have had in 30 years …."  Carol obtained her degree from Thomas Edison State University.  After 20 years of working as a successful real estate broker in the San Francisco Bay area, Carol has decided to offer her unique  collection of acrylic paintings for public display. Her solo exhibit  entitled "Double Vision: Explorations in Cubism" has been  described as "beautiful, "…like walking into a kaleidoscope," and "…a  striking presentation of 21st century cubism."  See our selected collection for further information!
Aurora Borealis, also known as northern and southern (polar) lights or aurorae (singular: aurora), are natural light displays in the sky, usually observed at night, particularly in the polar regions. They typically occur in the ionosphere. They are also referred to as polar auroras. This is a misnomer however, because they are commonly visible between 65 to 72 degrees north and south latitudes, which would place it in a ring just within the Arctic and Antarctic circles. Aurorae occur deeper inside the polar regions, but these are infrequent occurrences, and these are often invisible to the naked eye. (http://en.wikipedia.org/wiki/Aurora_%28astronomy%29)
Pretty stunning stuff. Must be incredible to see it live. We have never seen it live but we found amazing picture of the Northern Lights from space and  exciting information on legends built around it.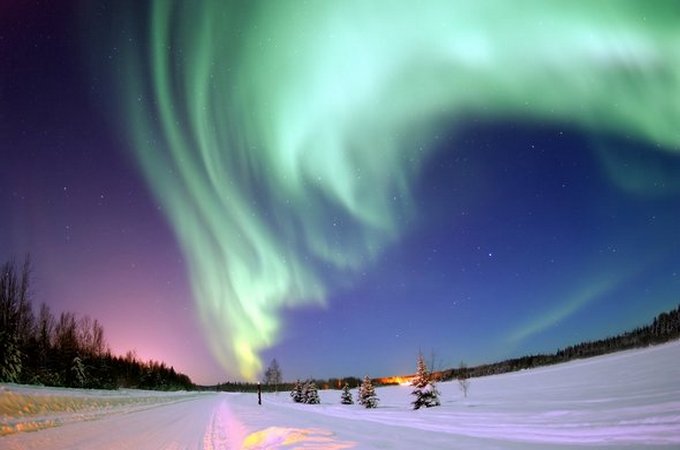 In Bulfinch's Mythology, Thomas Bulfinch claimed in 1855 that in Norse mythology: "The Valkyrior are warlike virgins, mounted upon horses and armed with helmets and spears. /…/ When they ride forth on their errand, their armour sheds a strange flickering light, which flashes up over the northern skies, making what men call the "aurora borealis", or "Northern Lights". "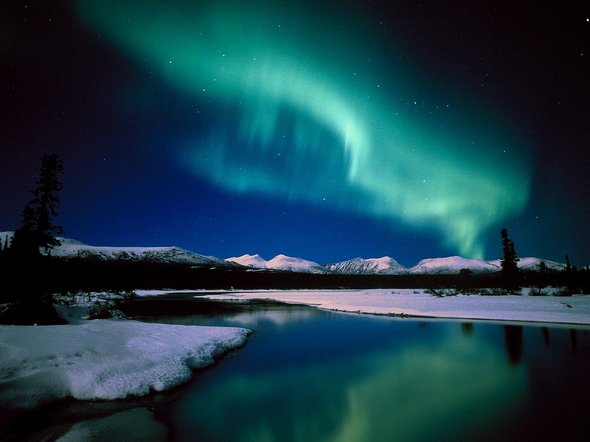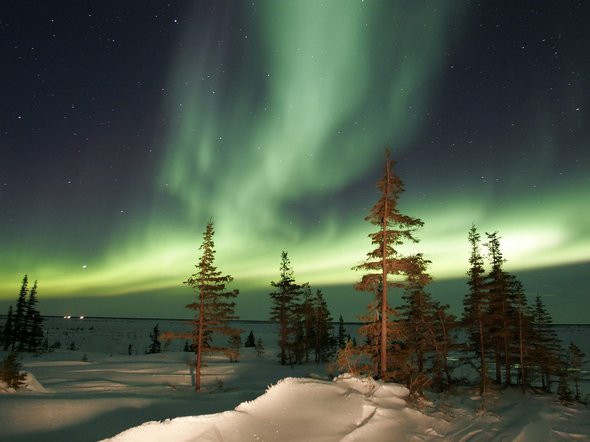 An old Scandinavian name translates as "herring flash". The northerners believed the aurora was a reflection cast by large swarms of herring into the sky. Yet a different Scandinavian source calls them "the fires that surround the North and South edges of the world."
The Finns named the northern lights revolution, or fox fires. According to their legend, foxes made of fire lived in Lapland. And, the fox fires were the sparks they took up into the atmosphere on their tails.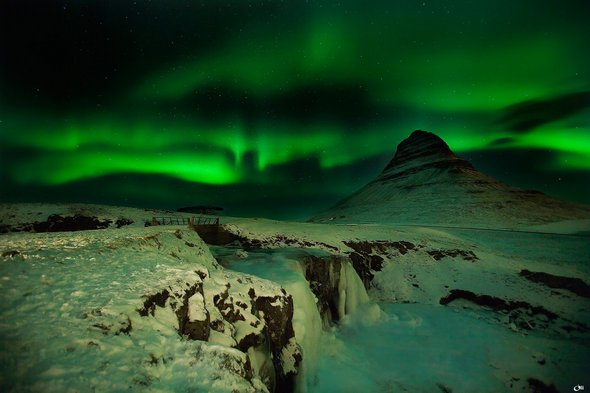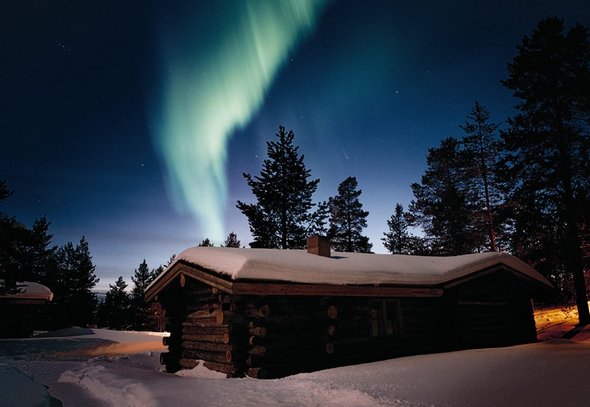 In Estonian the northern lights are called virmalised, which is a spirit being of higher realms. Some are bad guys and some are good.
The Sami people believed that a person should be careful and quiet when in the presence of the northern lights (called guovssahasat  in Northern Sami). To mock the northern lights or singing about them was considered dangerous and could be reason for the lights to come down on a person and kill him/her.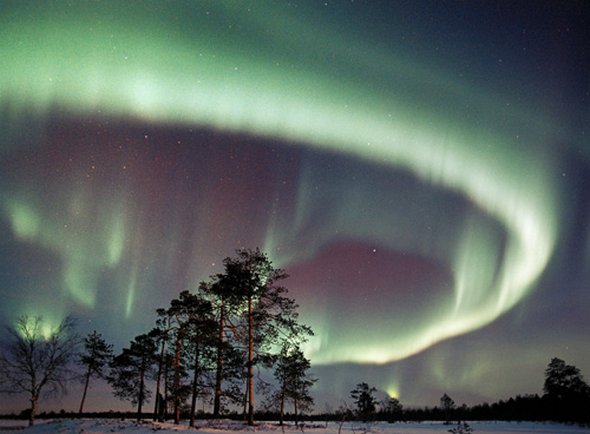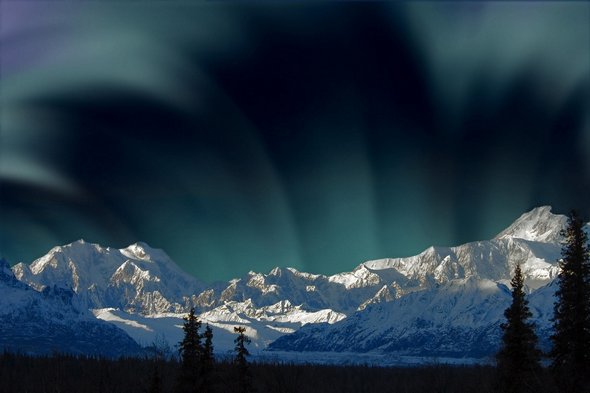 The Algonquin think the lights are their ancestors dancing around a fire.
In Latvian folklore the aurora borealis, especially if red and observed in winter, are fighting souls of dead warriors especially if it is red and seen in the winter. It is an omen foretelling disaster.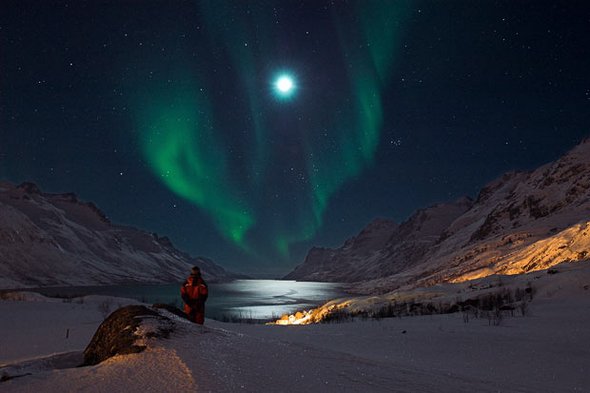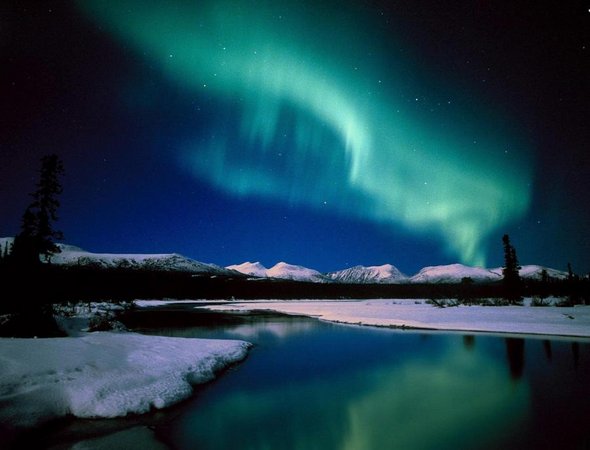 Russian folklore associates the northern lights with the fire dragon ("Ognenniy Zmey"). The dragon came to women to seduce them when their husbands were gone.
The northern lights in Scotland were known as "the mirrie dancers" or na fir-chlis. The dance often ended in a fight – "the mirrie dancers bled each other last night". The appearance of the lights also predicted bad weather.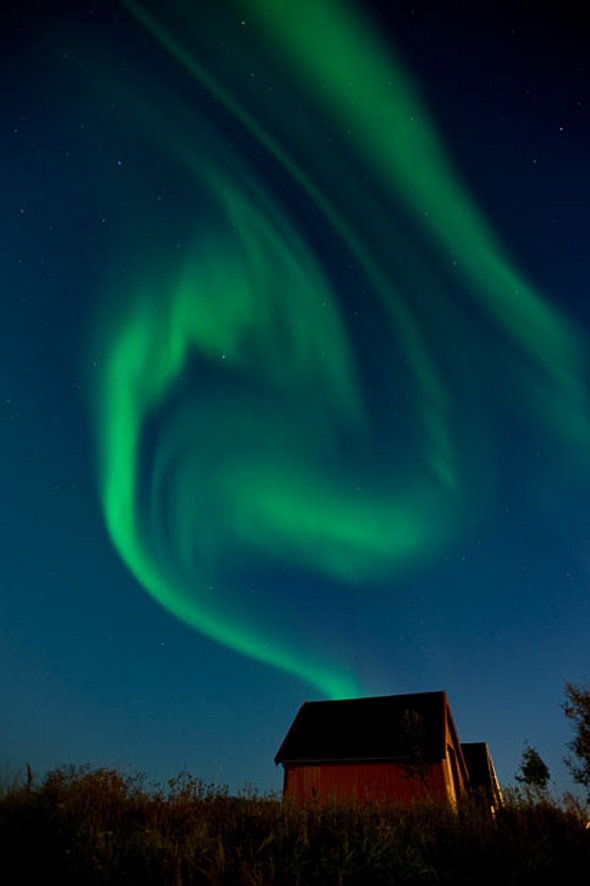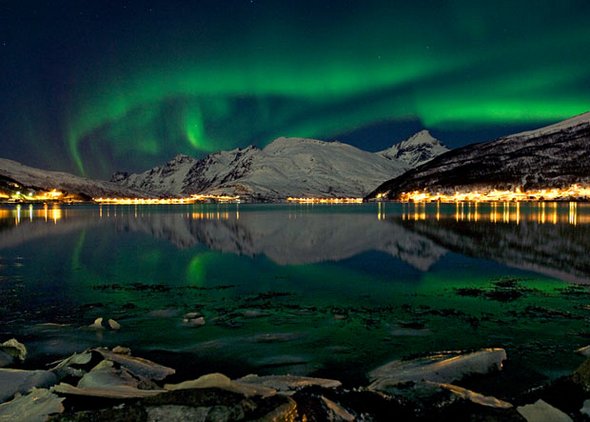 Prospectors during the Klondike Gold Rush believed that the aurora borealis was the reflection of the mother lode of all gold.
And, the Inuit people of Alaska say that the "shadows" within the display are relatives and friends who have gone to the sky. They march and dance to remind the living people of their presence. When dogs bark and howl at the sounds of the aurora borealis, it is because the dogs recognize their companions.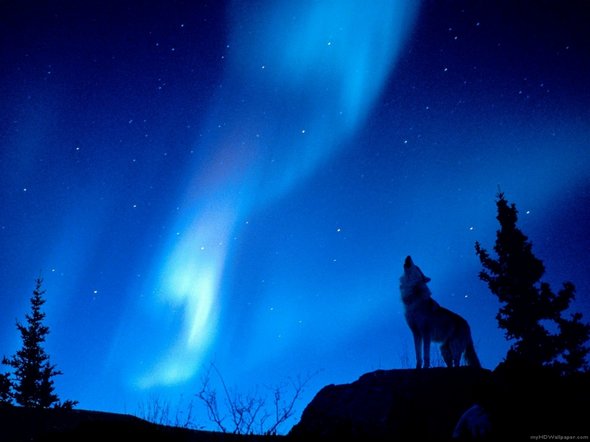 Read more
You MUST see these cool photo galleries!