The very idea behind theme park rides is to scare people. They attract the thrill-seeking, the naive and the stupid in their millions every year. Remember when you were a kid and you always wondered if the rides really were that dangerous? Well, turns out some of them were.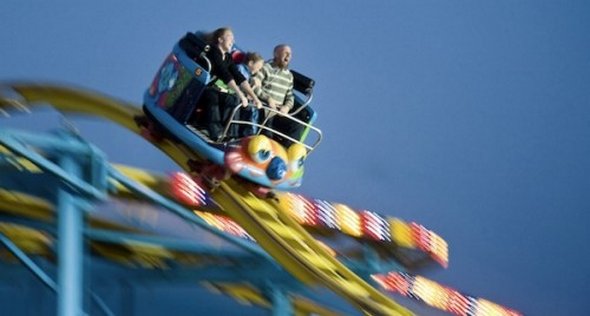 Neurotics beware: here lie enough horror stories to put you off your local amusement park for good, permanently rendering you one of those jittery guys who watch their friends plummeting through loop-the-loops while they eat corn dogs from the safety of a bench. Yes, we bring you the 10 most dangerous – and ill-conceived – amusement park rides of all time.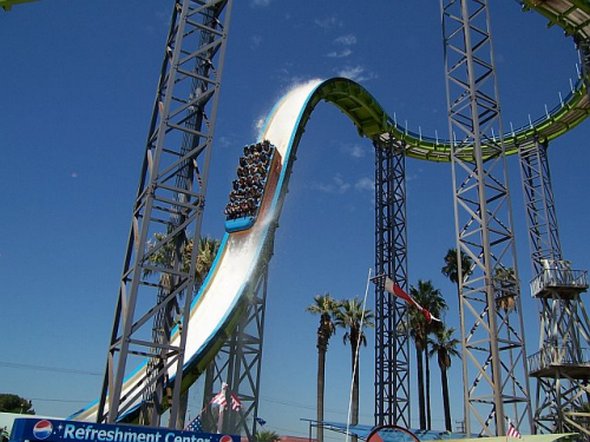 10. Cannonball Loop Slide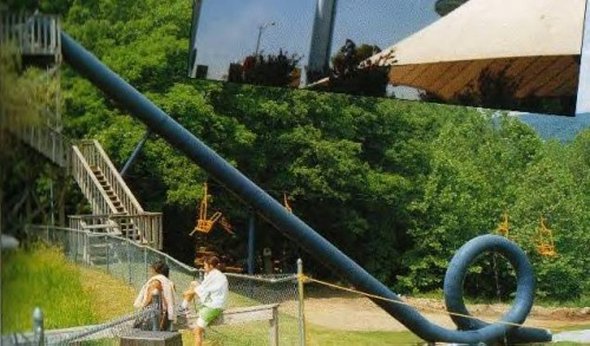 As this list shows, New Jersey's Action Park is pretty much the Mecca of bafflingly stupid ride concepts, so it was no surprise – sometime in the '80s – that some genius at the park's headquarters decided it would be a smart idea to invent a fully enclosed water slide that incorporated a complete loop-the-loop at the end. The ride was the only one of its kind, and proved so unstable that it was only tested a handful of times, reputedly following the apparent decapitation of a test dummy and, according to some reports, injuries suffered by employees who took the kamikaze plunge on trial runs.
9. Alpine Slide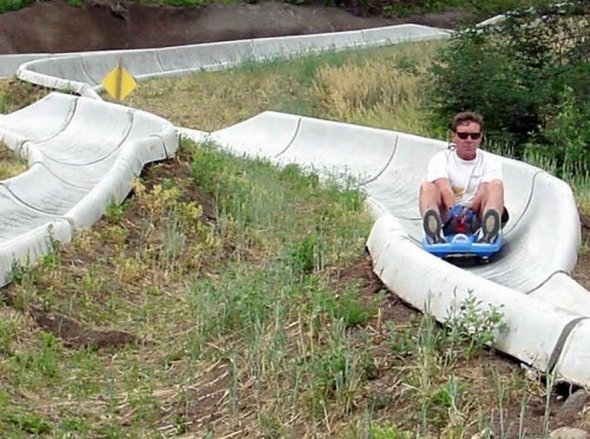 Alpine slides were seemingly only conceived in order to make use of steep slopes and save tightfisted theme parks some dollars. The concept is very simple: build a breakneck, winding concrete trackway with shallow edges down a huge freakin' hill and let the general public fly down it on a ludicrously temperamental cart with a mostly useless handbrake. Aside from obvious risks such as grazing one's body practically to the bone upon bailing, actual deaths aren't unheard of, with one unfortunate individual at a certain East Coast theme park hitting his head fatally against a rock when his cart derailed. Read more
UNTIL now, the word "extreme" was simply a great score in Scrabble – now it's a whole new way to play the word game that is celebrating its 60th anniversary. For as these daredevils show, Extreme Scrabble involves playing the game in the scariest places on – and above – Earth.
The name Scrabble comes from the Dutch word Schrabbelan, meaning to claw or to scrape, and over 150million sets have been produced in the game's 60-year history. An estimated 30,000 games begin every hour, and there are over 400 Scrabble clubs around the world. The game is produced in over 29 languages, the latest of which is Welsh. Below are some extreme vanues to play the Scrabble, however it's not for ordinary people.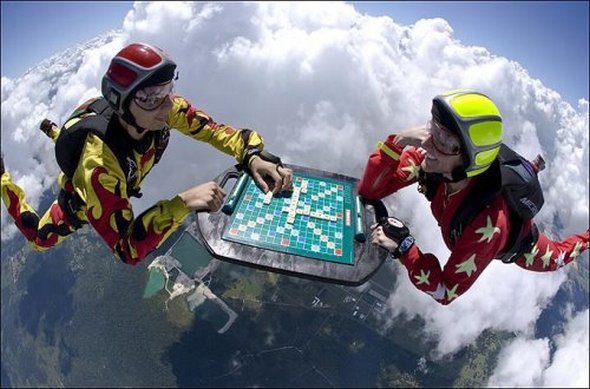 Dangerous game … two people risk life and limb to play Scrabble near alligators in Florida, USA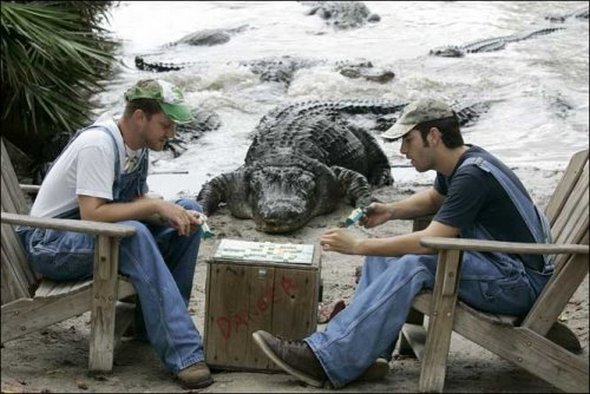 Shark-ing score … two deep sea divers play scrabble on a sunken ship off the coast of the Bahamas surrounded by Caribbean Reef Sharks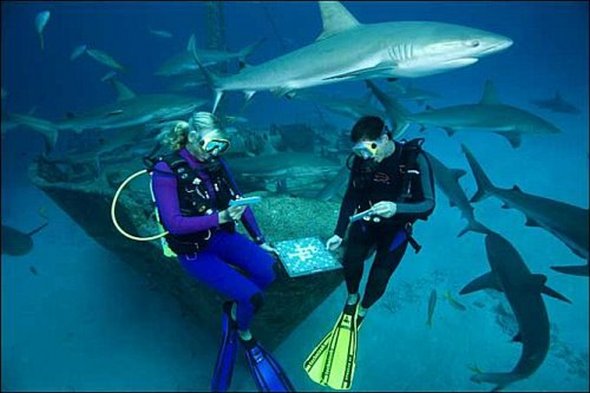 Read more
I've never been a big fan of the fantasy genre, but I must admit that "Game of Thrones" has me hooked. Game of Thrones is an epic struggle for power set in a vast and violent fantasy kingdom. Summers span decades. Winters can last a lifetime. And the struggle for the Iron Throne has begun. It will stretch from the south, where heat breeds plots, lusts and intrigues; to the vast and savage eastern lands; all the way to the frozen north, where an 800-foot wall of ice protects the kingdom from the dark forces that lie beyond. King and queens, knights and renegades, liars, lords and honest men…all will play the 'Game of Thrones.' The series is based on the series of books by George R.R. Martin.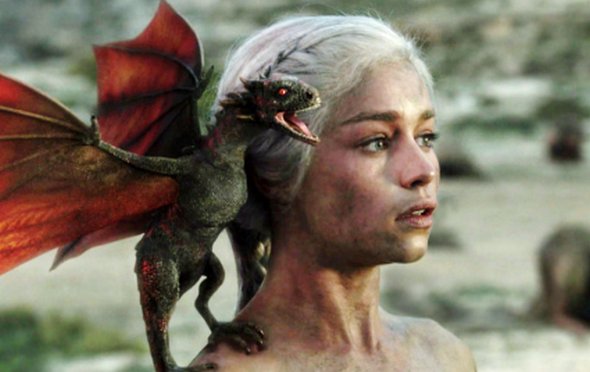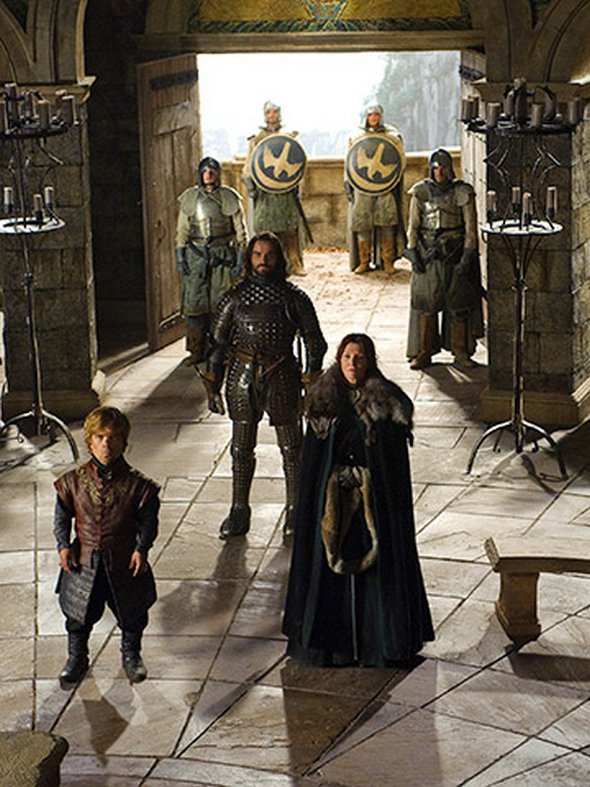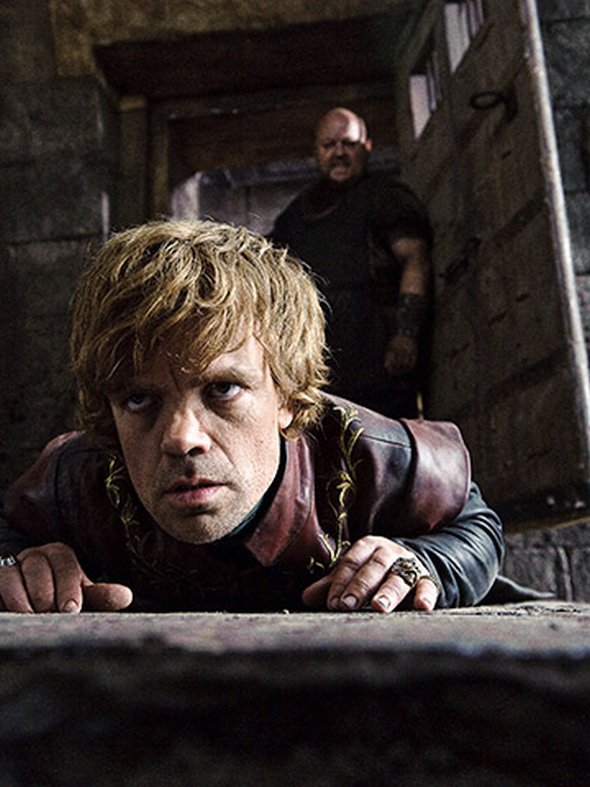 Read more
Novak Djokovic is unbeaten in 2011, and we're well into May. Here's photo proof how he's done it. Enjoy Novak's Photo Season!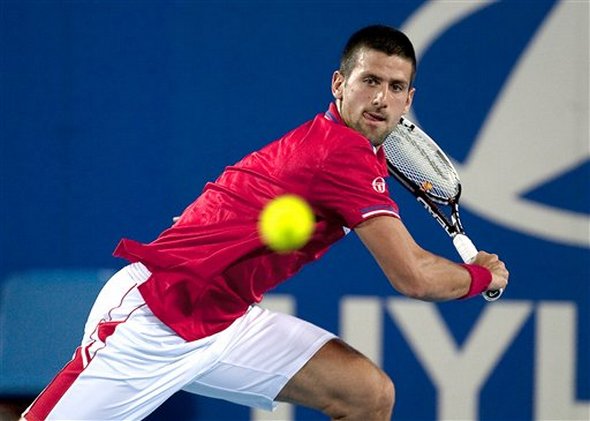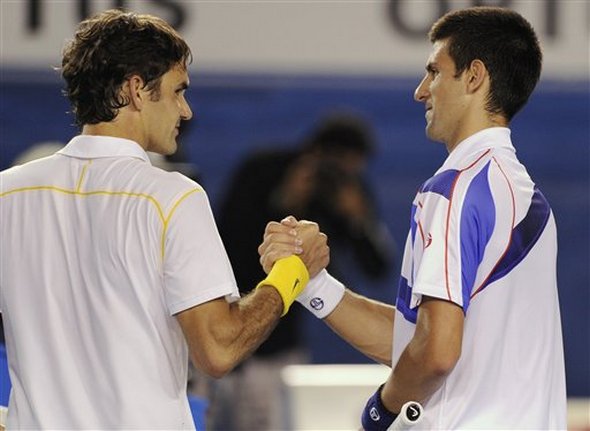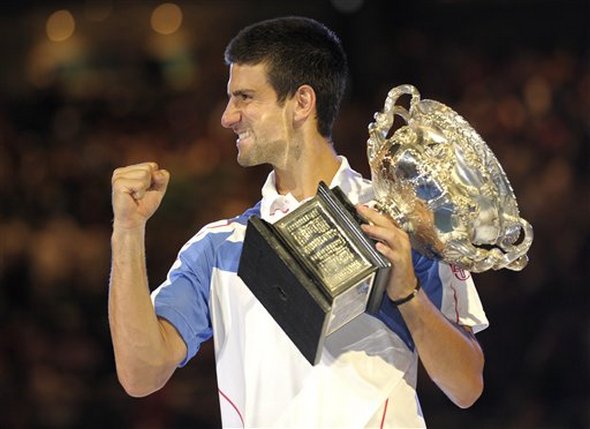 Read more
Ana Ivanovic started playing tennis at the age of five after watching it on TV (a match of Monica Seles), remembering the phone number to a local tennis school and begging her parents to take her. She was given a racquet for fifth birthday and immediately fell in love with the game.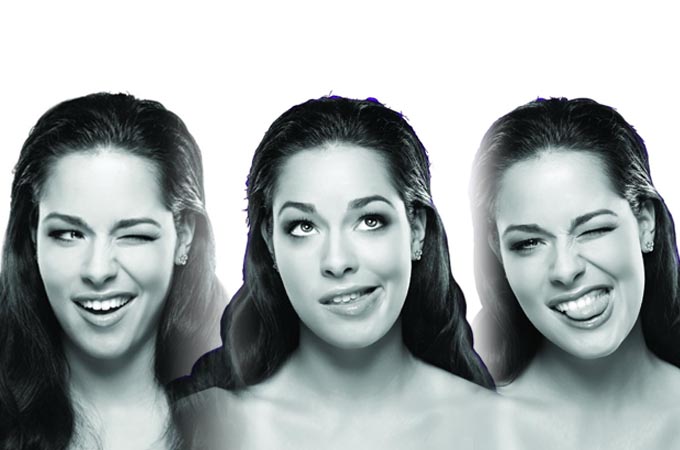 With only 19 year she won Rolland Garros champion 2006. Further, she became more and more popular. Now, she is not popular only like tennis player, also she is very attractive fashion model as you can see. About that are next facts: recently Ana named the best-looking tennis player of all-time by The Age newspaper, in October 2008 she won 'Bild' newspaper's reader poll for "most beautiful body" in sport and also in December 2008 she was named "best looking" female tennis player by The Globe & Mail newspaper.Here is one of her photo galleries – Verano Expressions, with 3 facial expressions - hopeful, overjoyed, and smug feeling. These photos are involved in design of Shopping Center Zira in Belgrade and new Verano calendar.  Ana filmed a commercial for the Zira shopping mall in Belgrade earlier this year. It is owned and operated by her sponsor in Serbia, the Verano Group. Enjoy!
Hopeful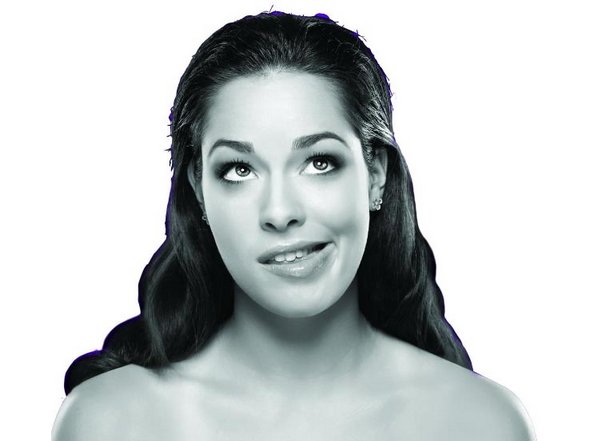 Overjoyed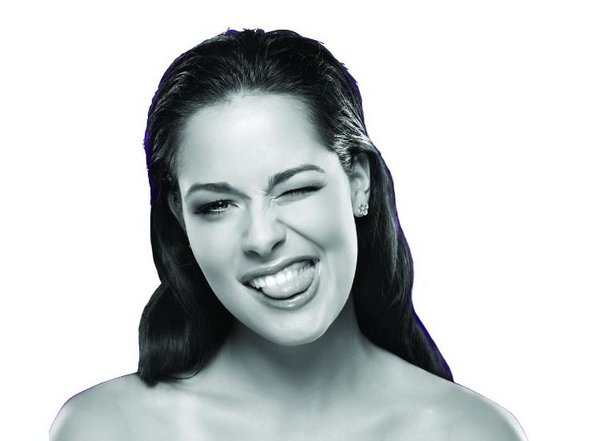 A pillow fight is a common game mostly played by young children (but can also occur with teens and adults) in which they engage in mock physical conflict, utilizing pillows as weapons.
Many times pillow fights occur during children sleepovers. Since pillows are soft, injuries rarely occur. The heft of a pillow can still knock a young person off balance, especially on a soft surface such as a bed, which is a common venue. A useful technique in a pillow fight is to bundle the nibs. In earlier eras, pillows would often break, shedding feathers throughout a room. Modern pillows tend to be stronger and are often filled with a solid block of artificial filling, so breakage occurs far less frequently. An organized pillow fight will usually feature feathers due to its traditional value.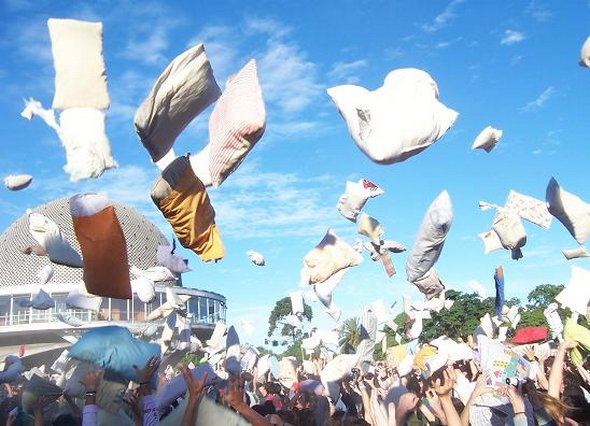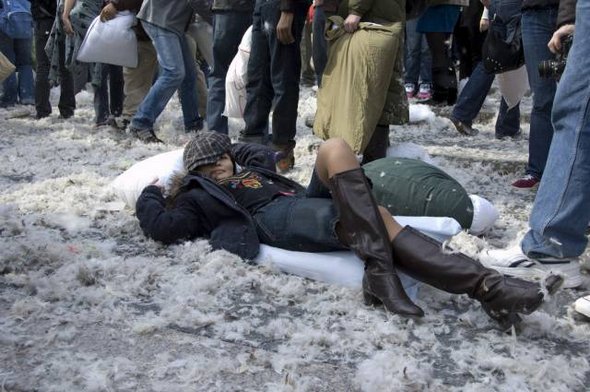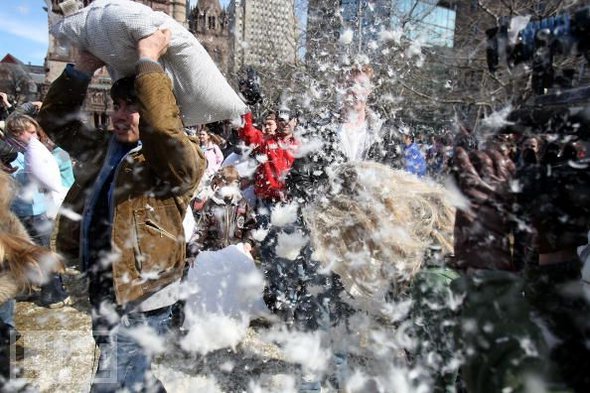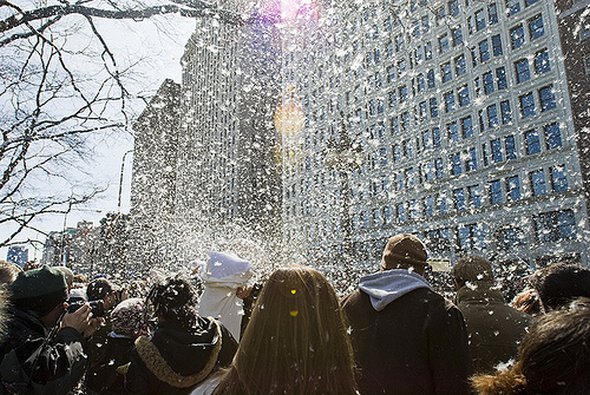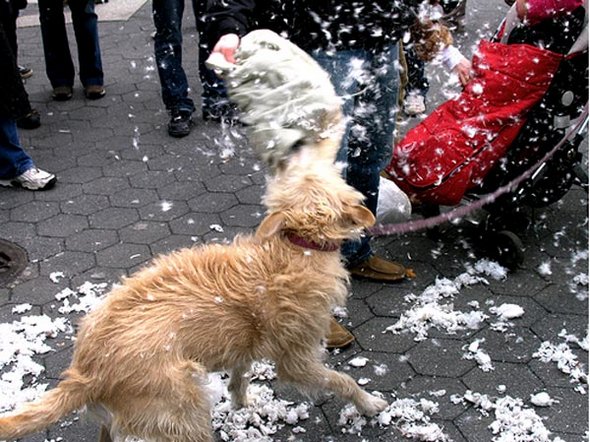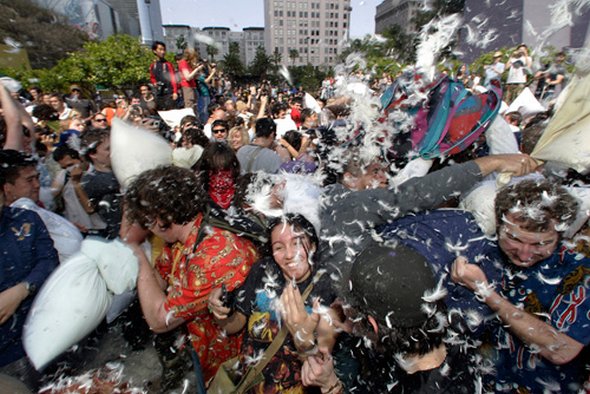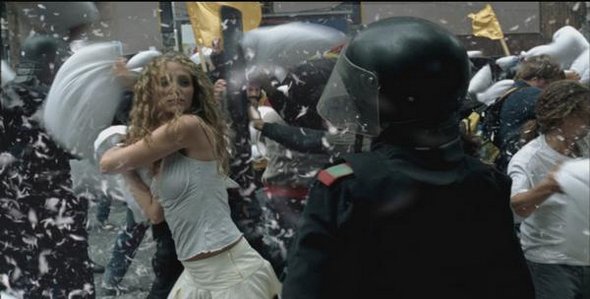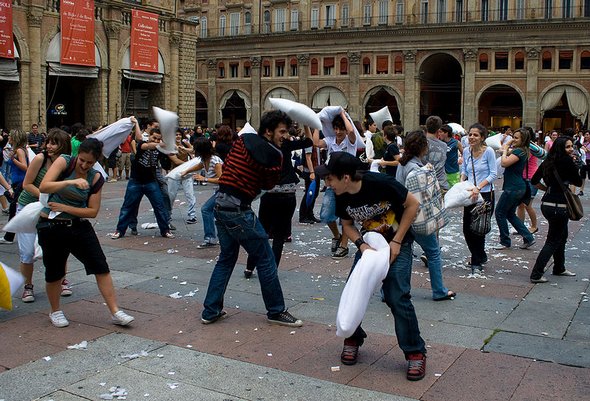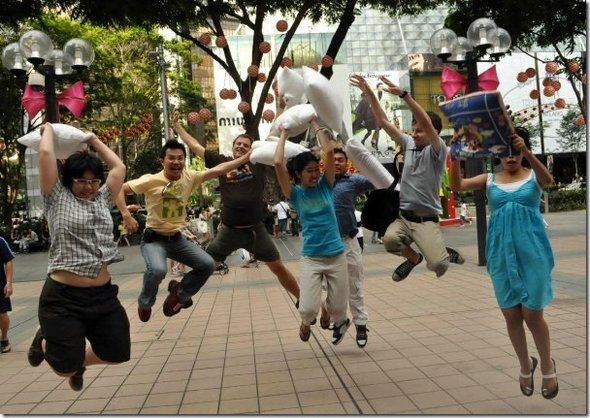 Read more
During the recent FIFA World Cup in Africa the whole world was able to see some great football, brilliant moves, nerve-breaking drama and lots of displays of passion for the game. In spite of all that, the spotlight of this sport competition was not only on the game of football itself but also on the people around the field. By people around the field, I mean beautiful women, the necessary ingredient of every good game of football.
In this spirit, we present you with those babes that steal away attention from their partners, football stars of FIFA cup. Instead of creating a perfect starting lineup of skillful football players we have created starting 11 Most Attractive Women of Football Players, a team that strikes with its beauty and magical attractiveness. Worth playing football for? Definitely!
Gianluca and Valentina Zambrotta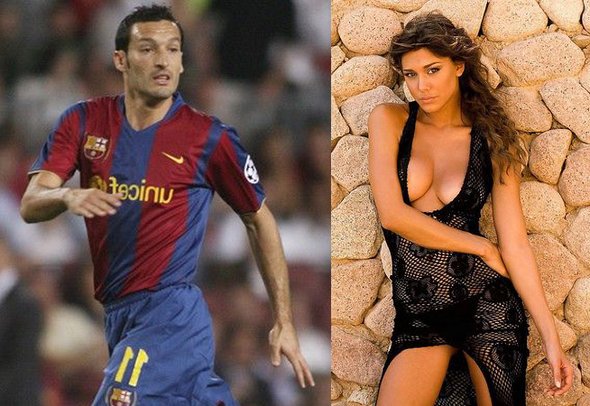 Marcell Jansen and Denise Richards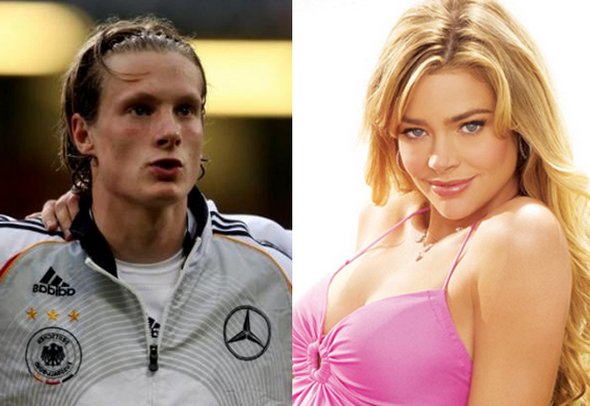 Read more
You MUST see these cool photo galleries!