Remember the David Bowie/Jennifer Connelly movie Labyrinth? One of the model-makers on the set was a young Australian named Ron Mueck. After dabbling in creating realistic props for advertising (that's where the money is, baby!), Mueck started producing three-dimensional sculptures purely for art. His work quickly caused a sensation in art circles in the United Kingdom, and Dead Dad — displayed as part of the 1997 Sensation show at the Royal Academy of Arts — gave him international frame. We're fortunate to have been able to see a collection of twelve of Mueck's works at the Gallery of Modern Art here in Brisbane. The girls are young enough to innocently appraise the naked form without being silly, so we took them into the show.
Youth (2009). Diminutive figure (65 cm high) of African or African-American youth, holding up his T-shirt to examine a wound in his side.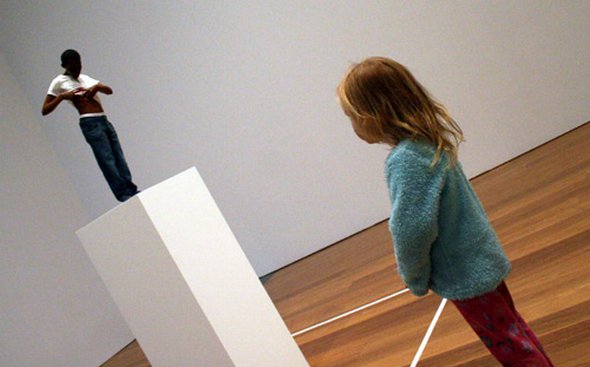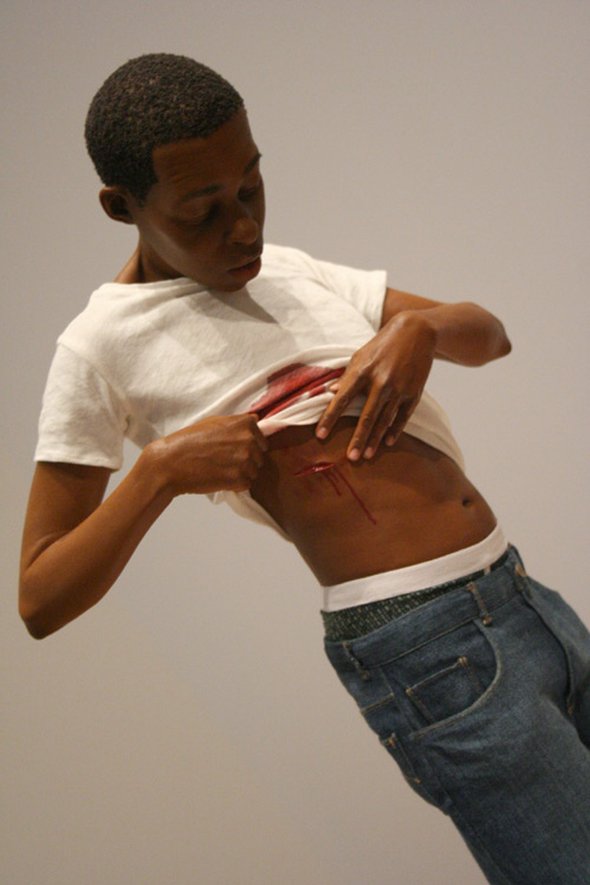 Dead Dad (1996–97), A three-foot-long sculpture of Mueck's father lying on his back, naked. This sculpture uses Mueck's real hair.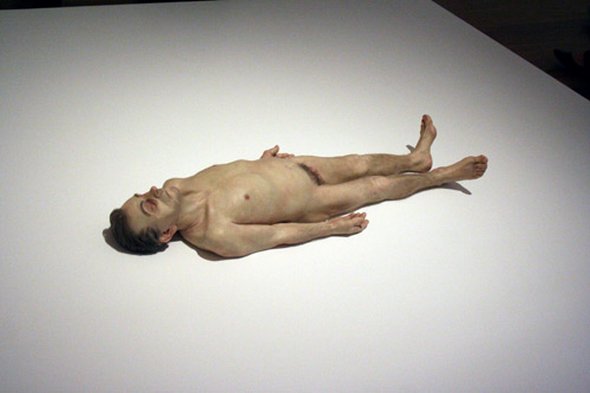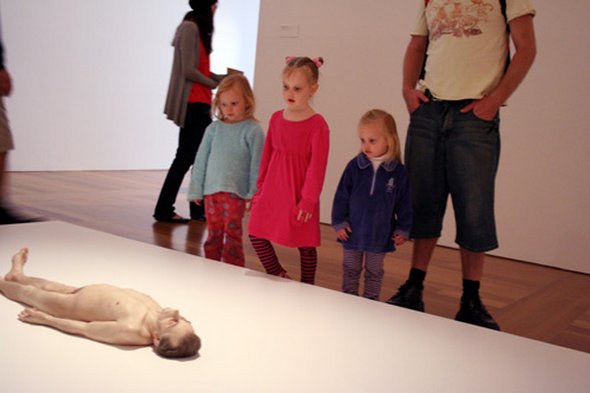 A Girl (2006). Newborn baby, with part of her umbilical cord and some blood.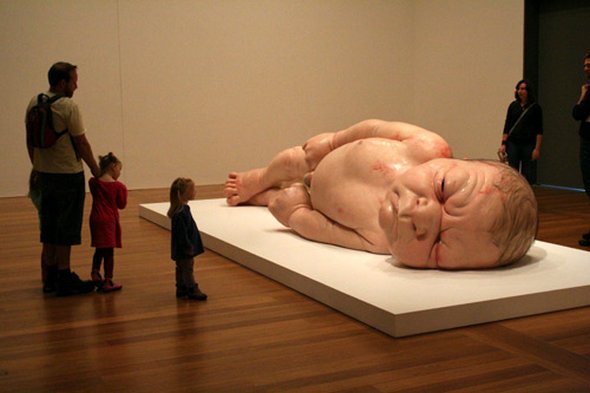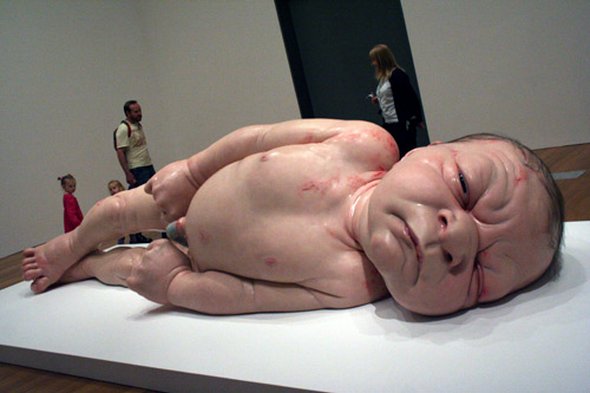 Read more
Graduate of Moore College off Art of Philadelphia, Lee Price proves here his amazing talent for painting. A very realistic tone, being based on photographs, it spreads out all its qualities to paint moments of life of a woman in her intimacy. Other characteristic of her paintings is specific perspective in which she puts her female characters. Observed in this way, in bird's eye view, it is very hard do recognize that these paintings are not really photos!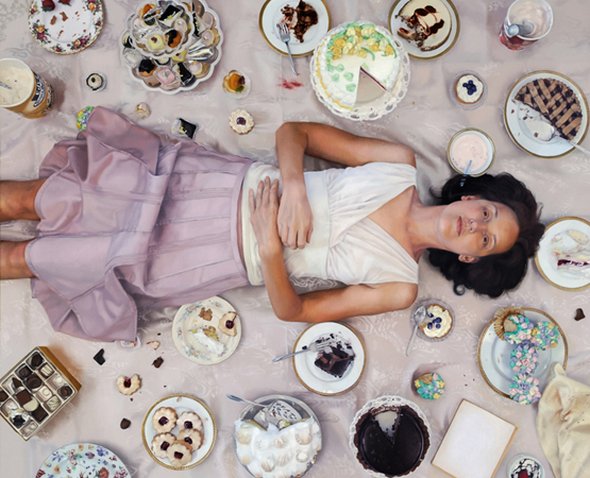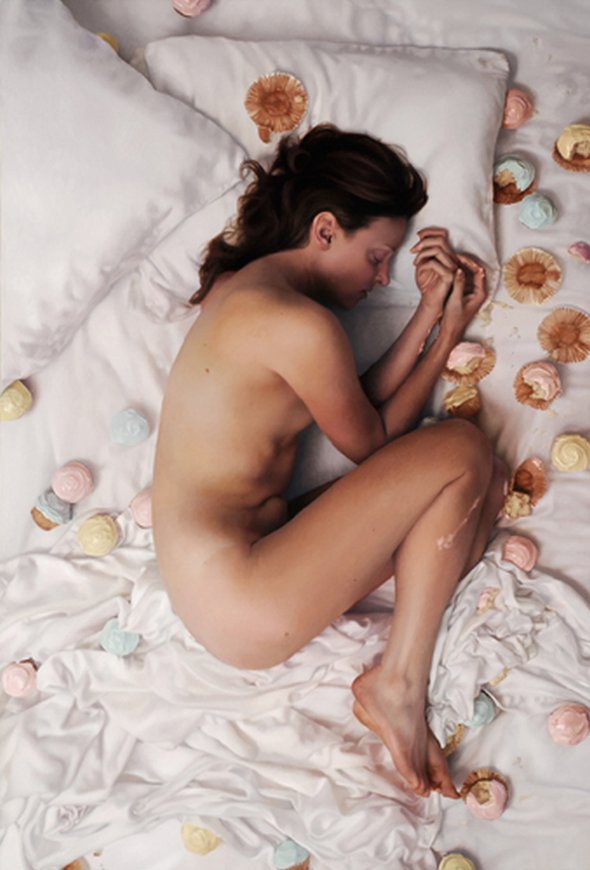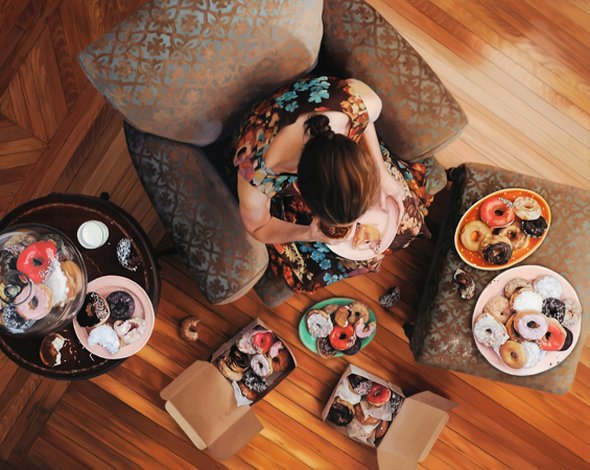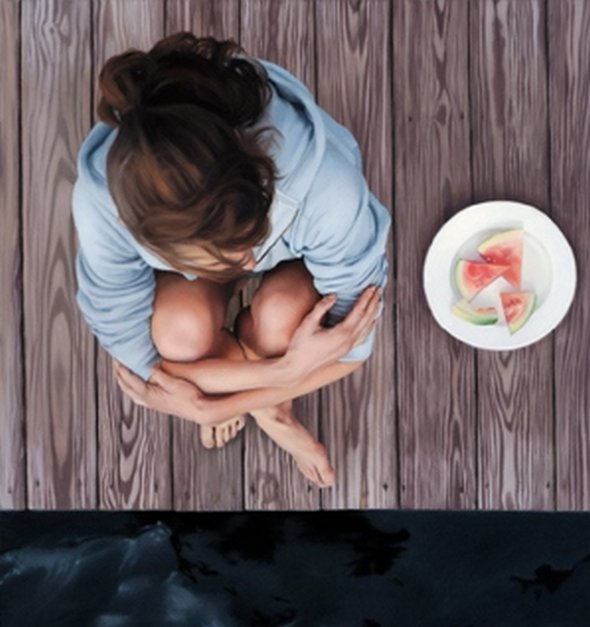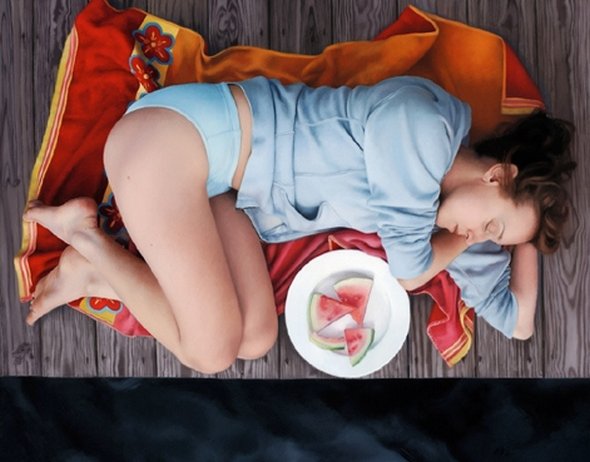 Read more
Ultra realistic paintings are as an expression of his own calculated observation and visual consumption of surrounding environment, introspective glimpses of reality imbue the art of David Jon Kassan. By immersing himself into his subject matter, Kassan is able to infuse his painting with life and realism.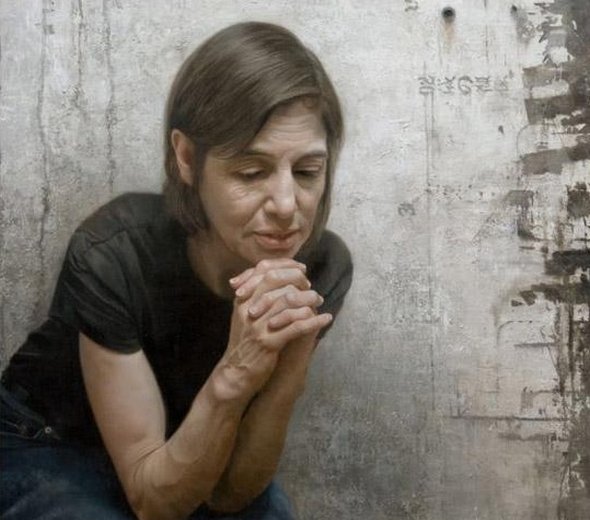 Source: 1
Kassan's direction of realism follows the philosophies employed by the Ashcan School of American Realists. Kassan's influences are varied; citing Robert Henri and John Sloan as his primary influences on philosophy and subject matter. As for style and technique he cites Antonio Lopez Garcia, Mark Rothko, Franz Kline and Clyfford Still as influences as well. The results are fascinating, can you believe that these are paintings and not photographs?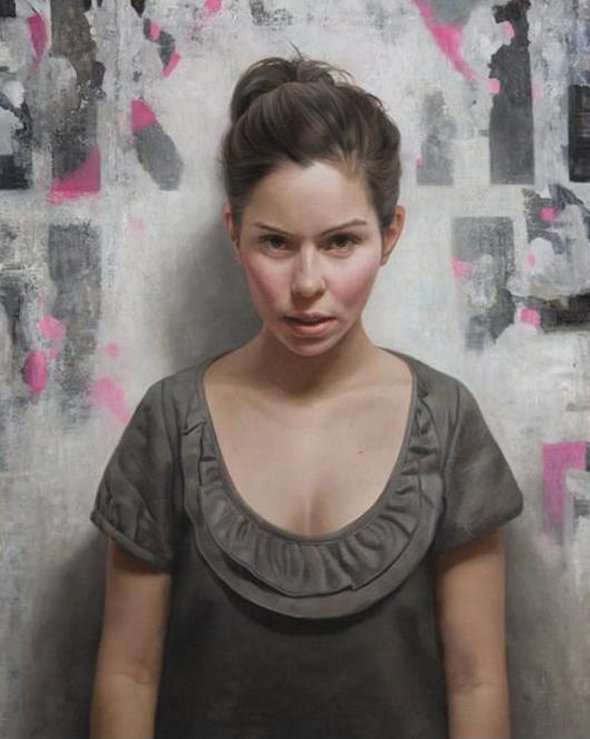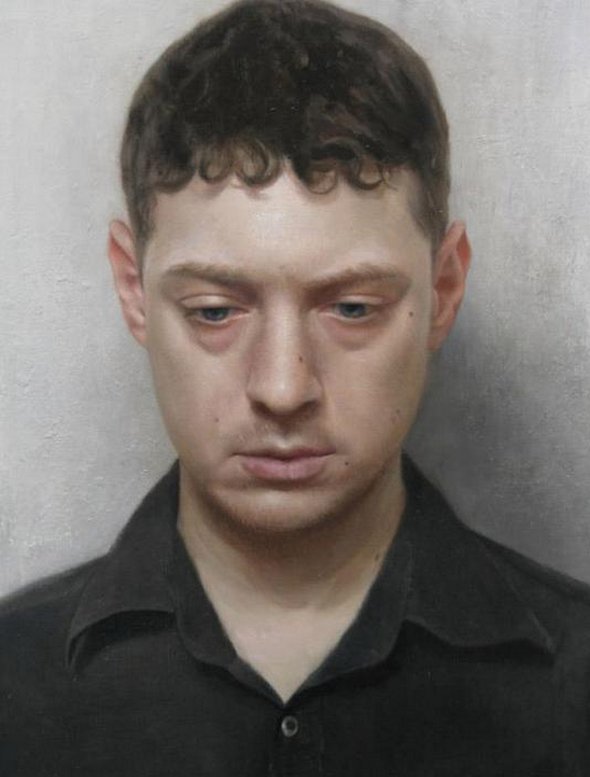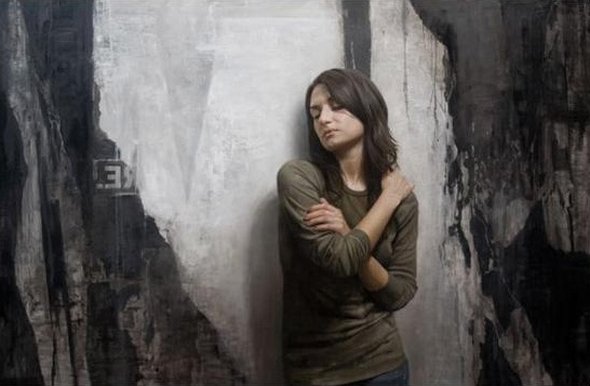 Evan Penny makes the kind of sculpture that is so realistic, so detailed, and so obviously a display of skill that it literally stops people in their tracks. But this alone isn't why the artist's work grabs the viewer.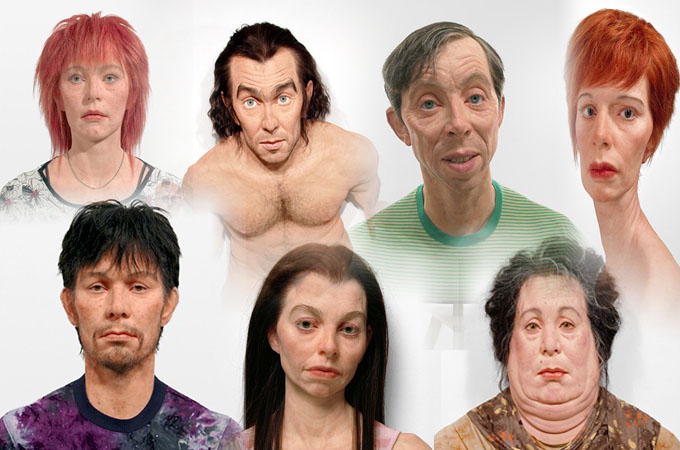 Born in South Africa in 1953 to missionary parents, Penny became a naturalized Canadian and studied fine art at the Alberta College of Art in Canada where he concentrated on the figure and steel constructivist sculpture. It was not until after supportive encouragement from the artist Anthony Caro that he had the confidence to commit to the unpopular territory of figurative sculpture.
Penny began working as a guest lecturer and taught sculpture at various universities in Canada and the United States from 1982 until 1999. In addition he worked making prosthetic, with the most up to date technology in the film industry, for films such as Adrian Lyne's "Jacob's Ladder" (1989), Oliver Stone's "JFK" (1991), Natural Born Killers (1994) and "Nixon" (1995). He also worked on David Cronenberg's "Existenz" (1999) . Penny's first solo exhibition in 1981 met with mixed reviews. His early sculptural works from 1979 to 1999 were commonly labeled as monstrous due to their unforgiving adherence to reality.
Large Murray, 2008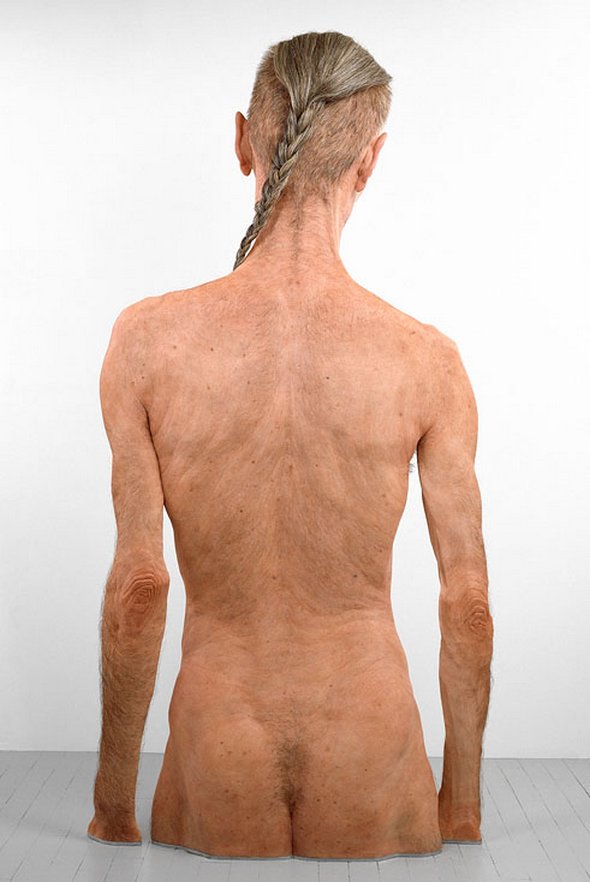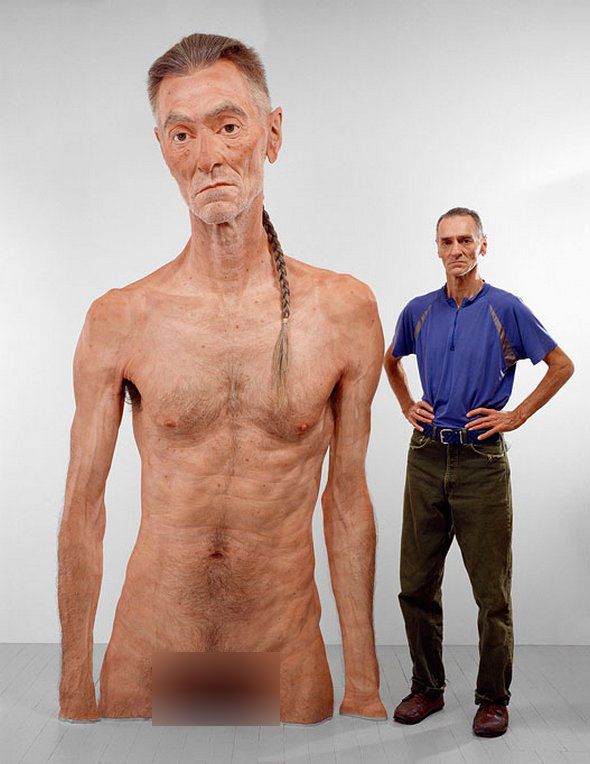 Self Portrait, 2003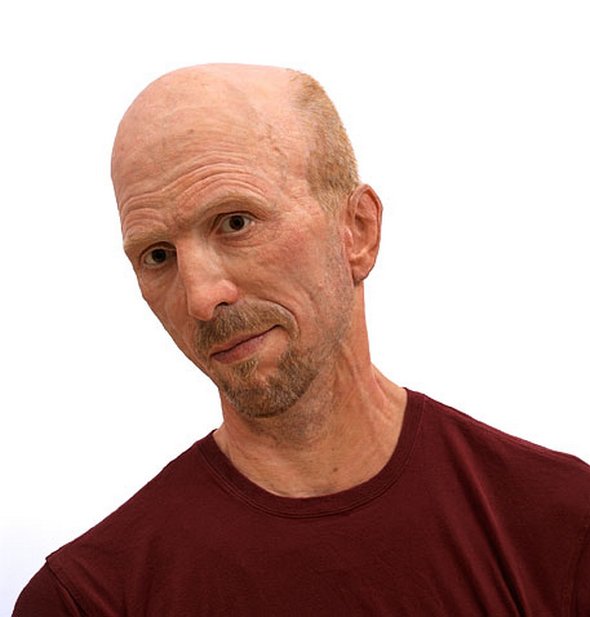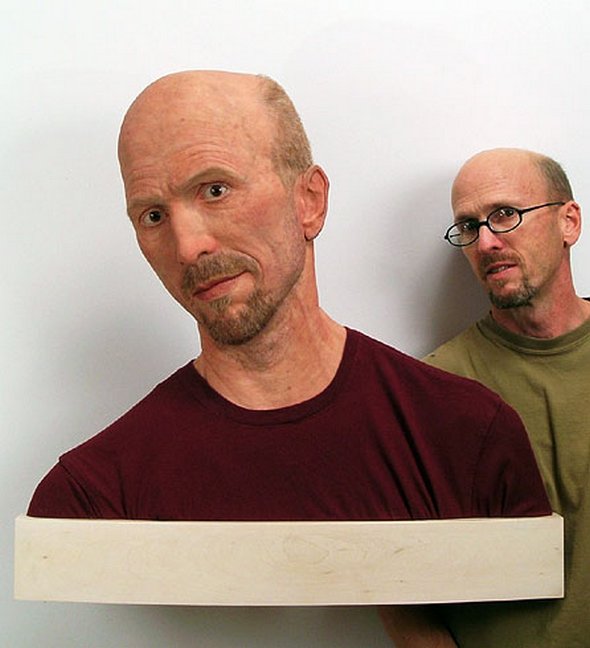 Read more
Painter of these fascinating paintings is Steve Hanks and we think he has done an amazing job in capturing the spirit and essence of these women in the paintings. Very realistic character makes slight border between paintings and real photos. Enjoy these art collection!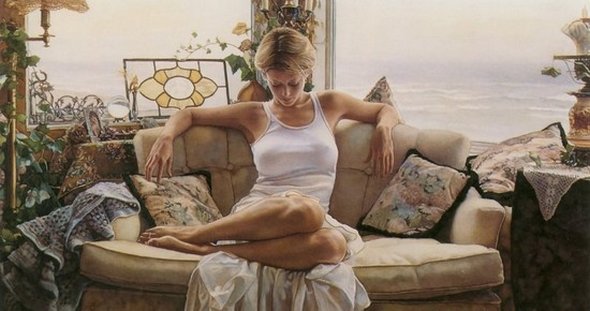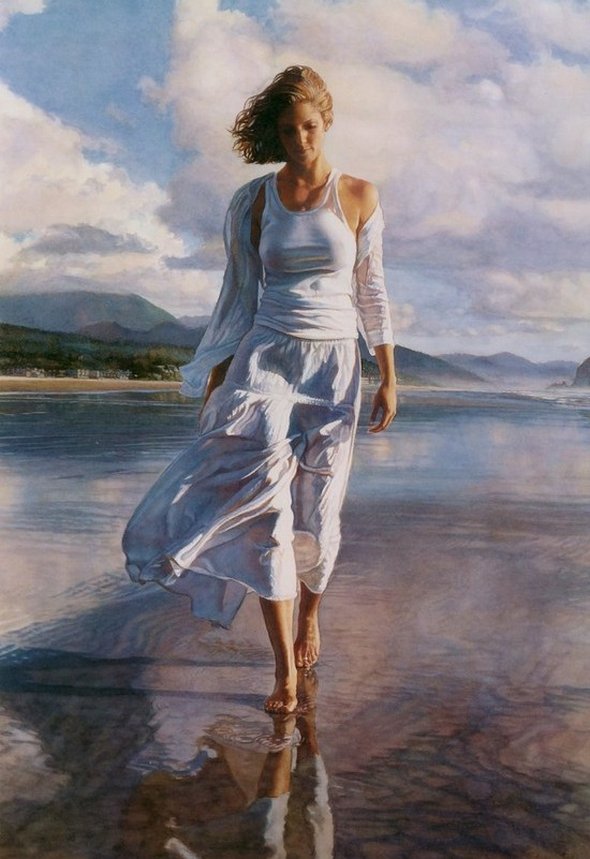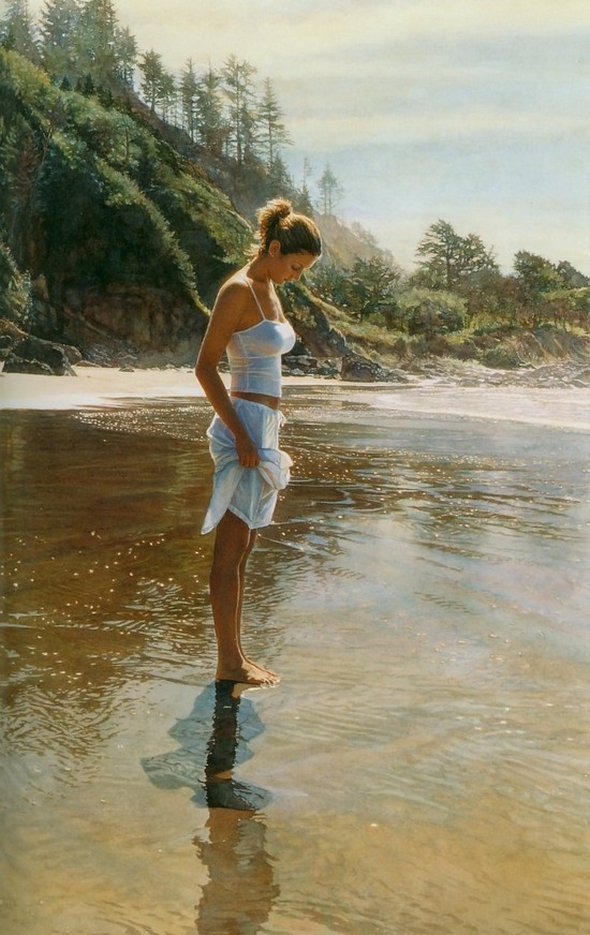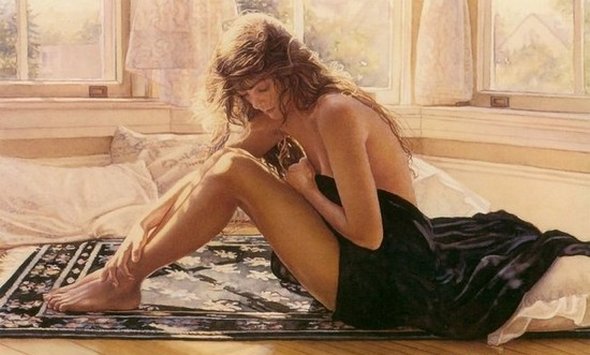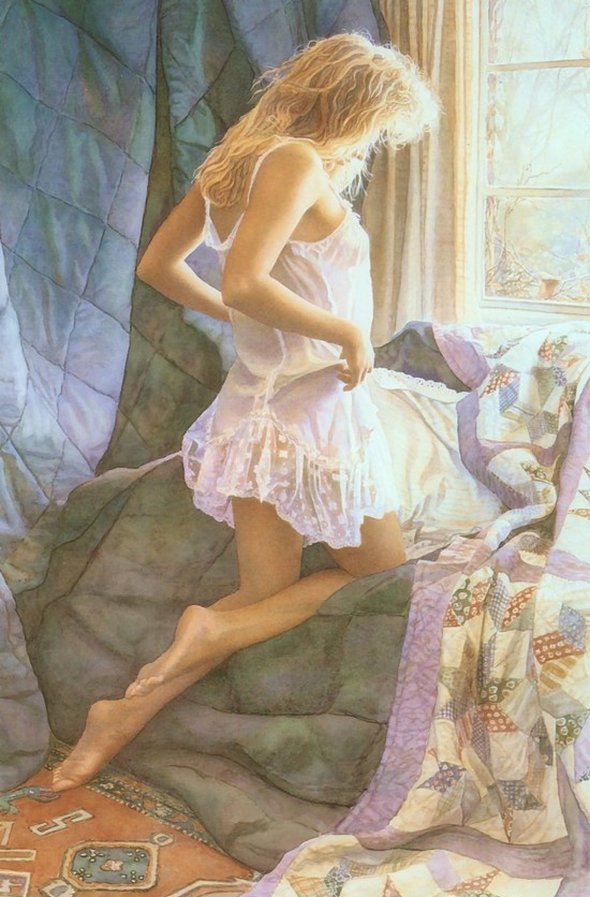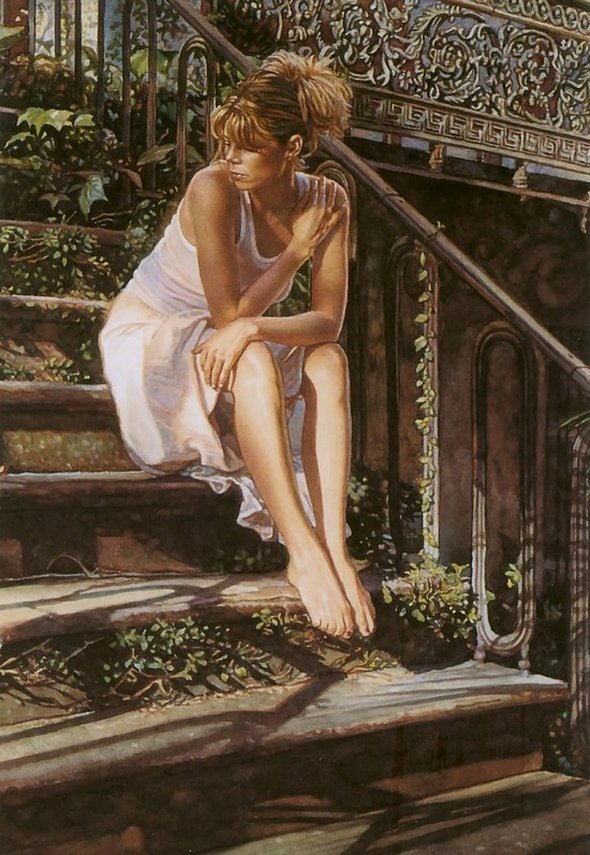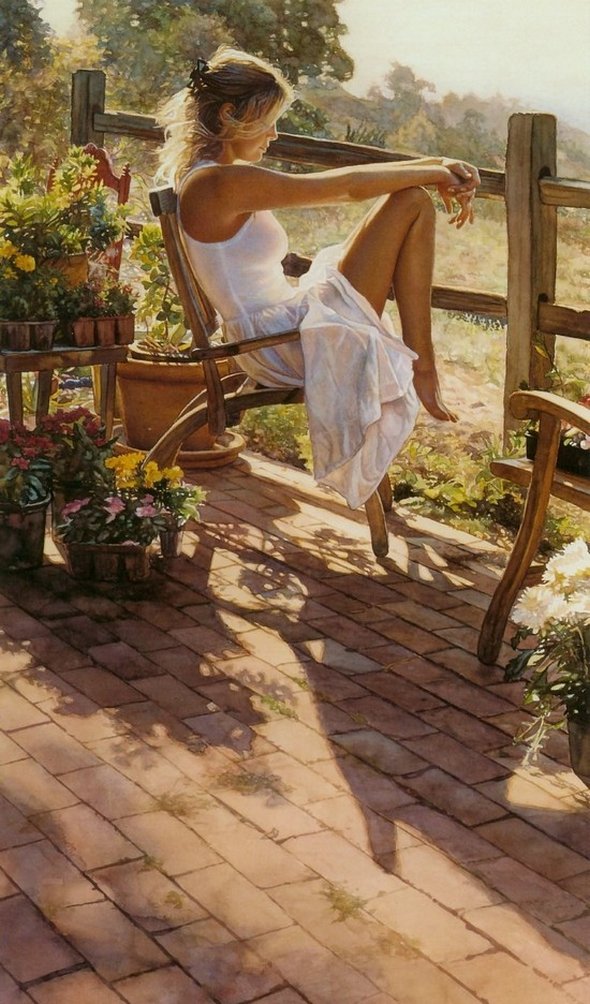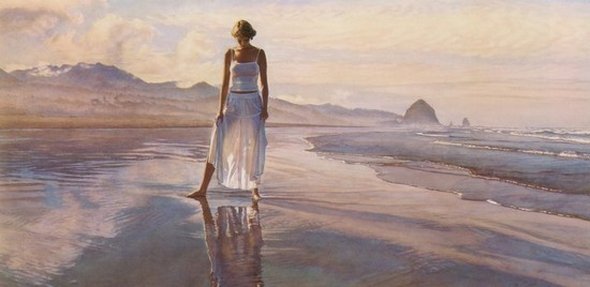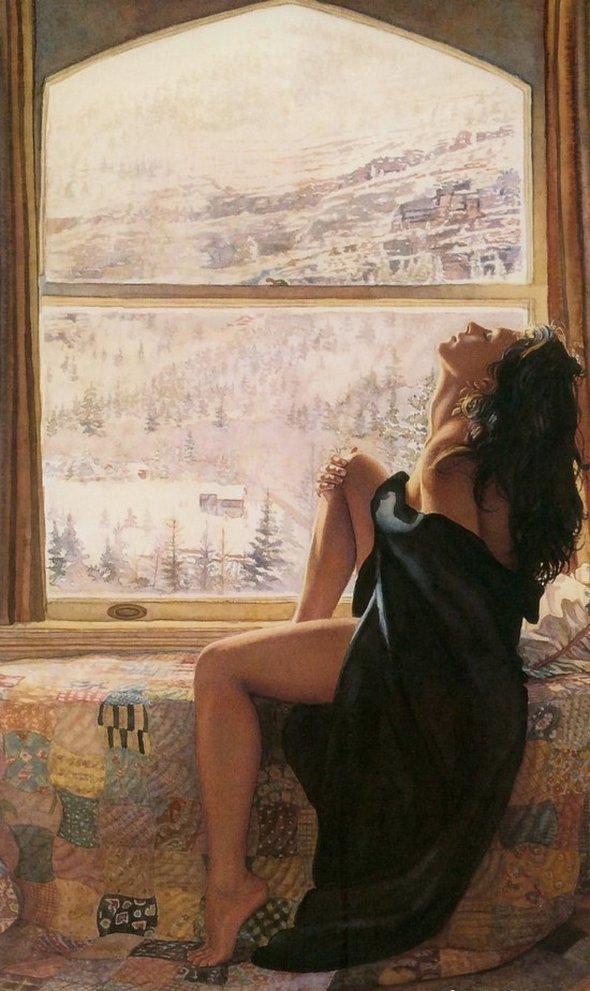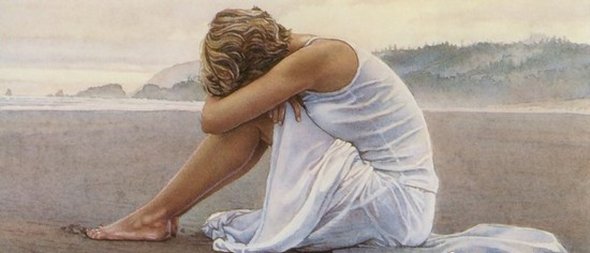 Read more
There is a point, when sculpturing, at witch taking great care of details leads to creating hyper realistic artwork that cannot be set apart from the real world objects it is supposed to represent. Ron Muech sculptures are just that, extraordinary realistic art that seems real even after looking at it for the tenth time. The design of his creative sculptures can be explained just using this word: superb!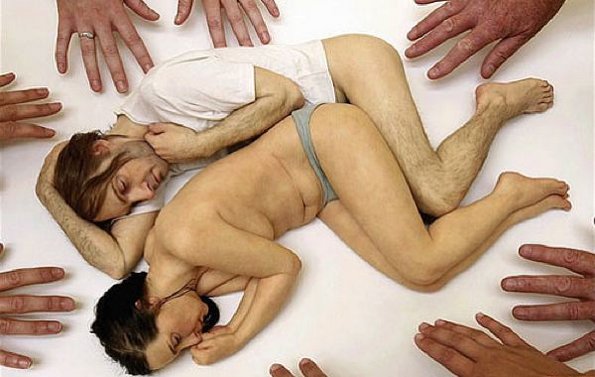 About the artist:
Ron Mueck was born on 1958 is an Australian hyper realist sculptor working in Great Britain. Mueck's early career was as a model maker and puppeteer for children's television and films, notably the film Labyrinth for which he also contributed the voice of Ludo.
Mueck moved on to establish his own company in London, making photo-realistic props and animatronics for the advertising industry.
Although highly detailed, these props were usually designed to be photographed from one specific angle hiding the mess of construction seen from the other side. Mueck increasingly wanted to produce realistic sculptures which looked perfect from all angles.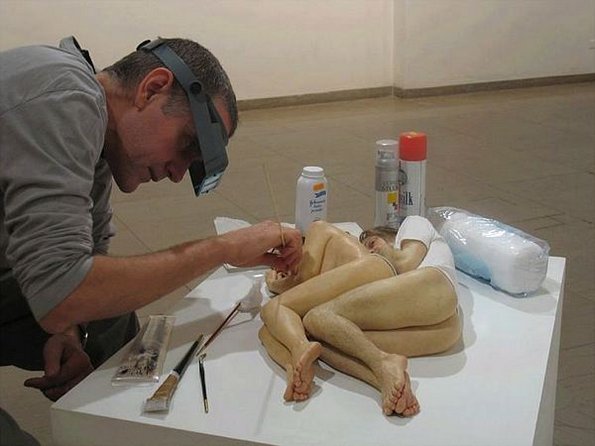 In 1996 Mueck transitioned to fine art, collaborating with his mother-in-law, Paula Rego, to produce small figures as part of a tableau she was showing at the Hayward Gallery. Rego introduced him to Charles Saatchi who was immediately impressed and started to collect and commission work.
This led to the piece which made Mueck's name, being included in the Sensation show at the Royal Academy the following year. Dead Dad is a rather haunting silicone and mixed media sculpture of the corpse of Mueck's father reduced to about two thirds of its natural scale. It is the only work of Mueck's that uses his own hair for the finished product.
Mueck's sculptures faithfully reproduce the minute detail of the human body, but play with scale to produce disconcertingly jarring visual images. His five meter high sculpture Boy 1999 was a feature in the Millennium Dome and later exhibited in the Venice Biennale.
In 2002 his sculpture Pregnant Woman was purchased by the National Gallery of Australia for $800,000.
Check out the photographs that speak louder than words about the detail levels and the creativeness of his artsy sculptures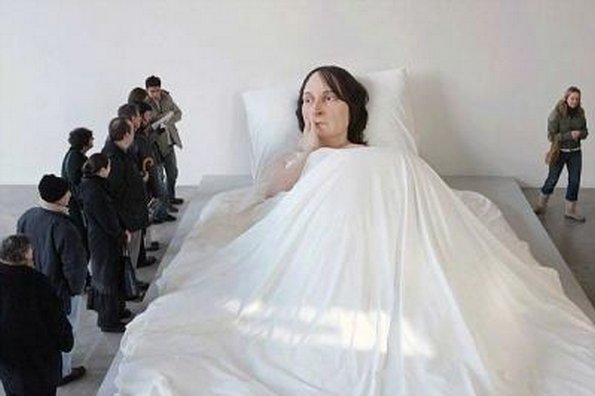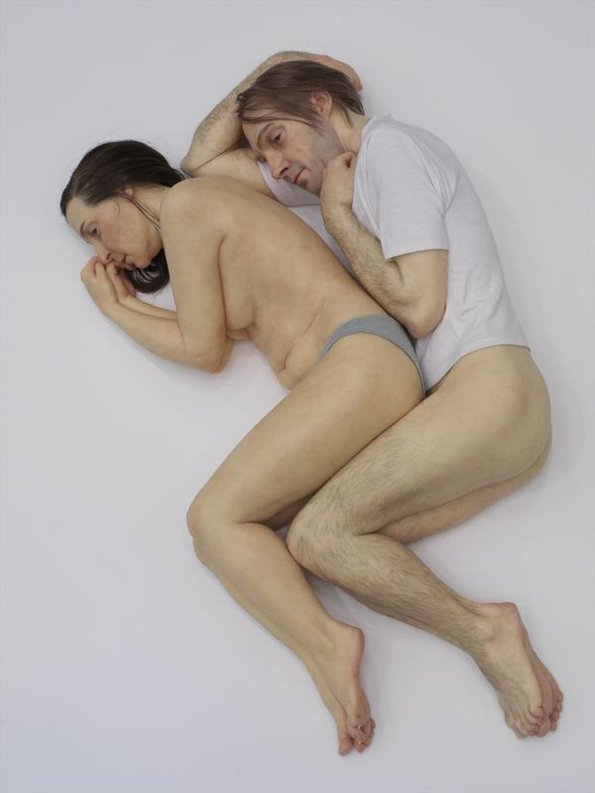 Read more
You MUST see these cool photo galleries!