Will you let them do your teeth for free?
India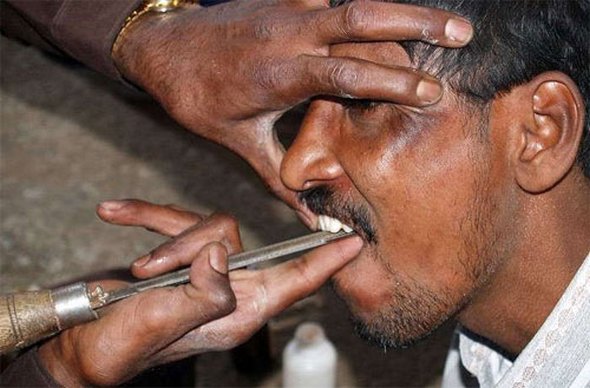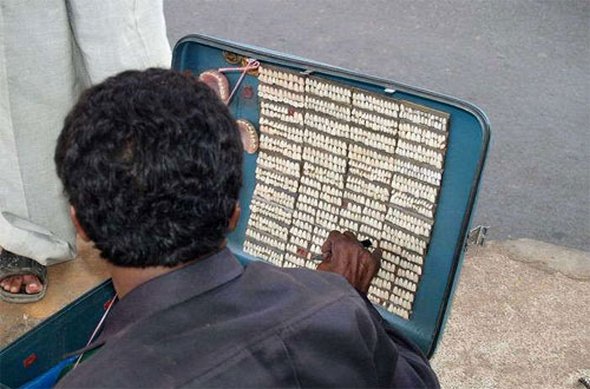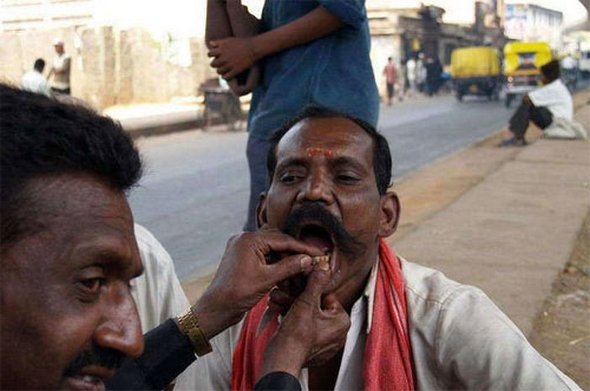 Read more
Tattoos have become less of a taboo and far more mainstream in the past decade. Two reality shows are focused on tattoo artists, many magazines are published specifically about the craft and tons of products have hit the market that either sport tattoos or are tattoo-inspired, be them dishes, furniture or clothes.
Belgian artist Wim Delvoye launched an Art Farm Pigs Growth Fund whereby people can invest in his swine farm outside Beijing in China. This farm, established in 2005, has nine boars and sows which are tattooed with a variety of designs created by Delvoye and three other tattooists in residence. "The pigs art fund will be an official Chinese company which I hope to launch in the next few weeks", he says. "The new bonds and pig farm shares scheme make the mechanisms of the art market so transparent", he added.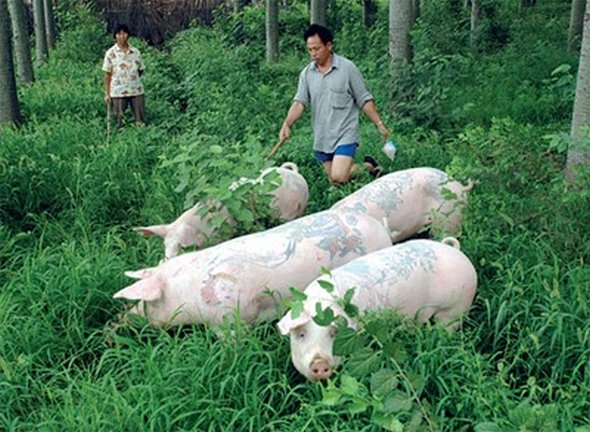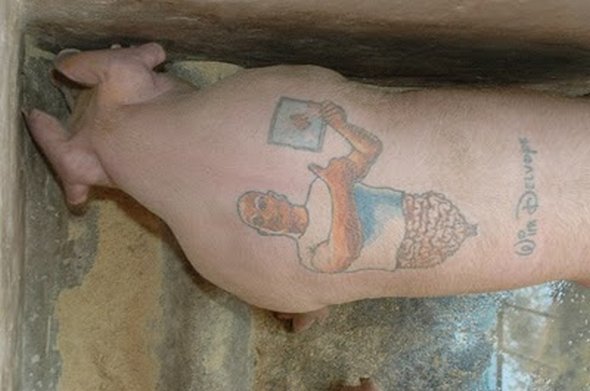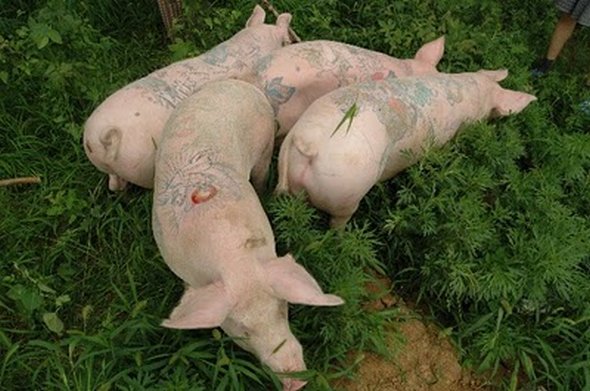 Read more
Amazing gliding on water (Qing Gong) was performed by Shi Liliang of the monks of South Shaolin Temple in Quanzhou City, Southeast China´s Fujian Province on October 19, 2009. He used the three-ply board to glide on water for 15 meters and broke his previous 10 meters record.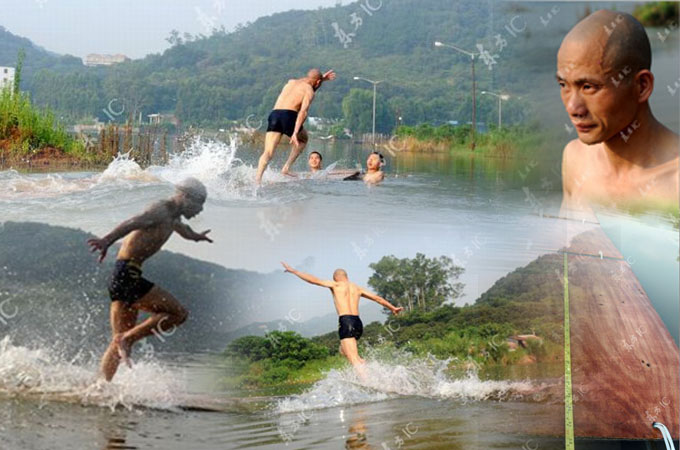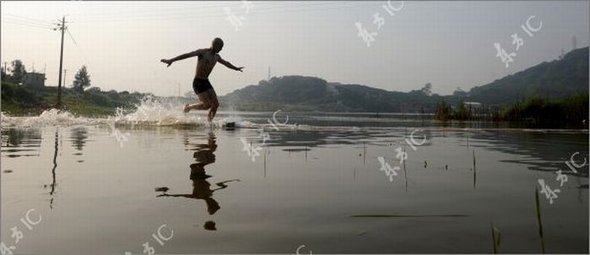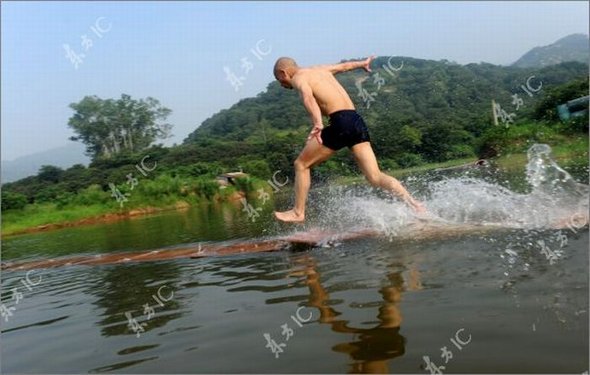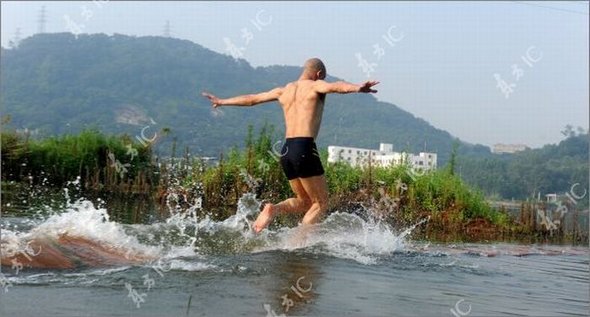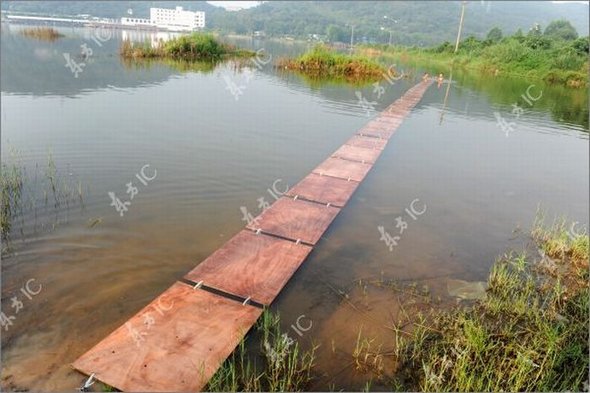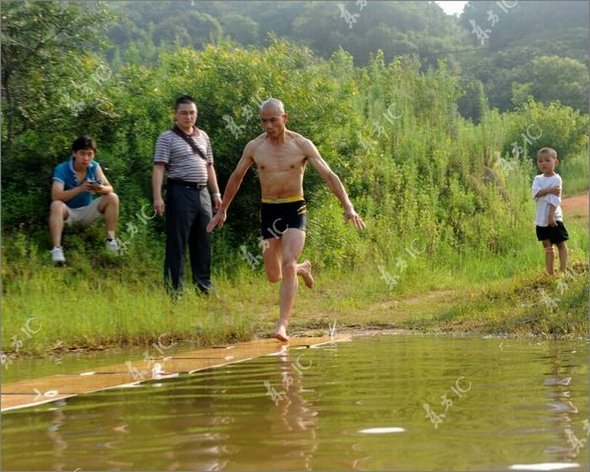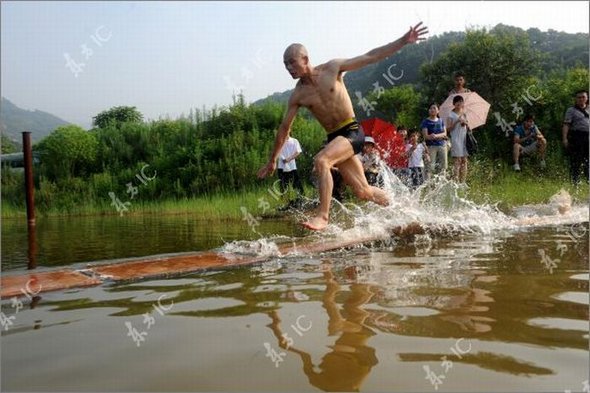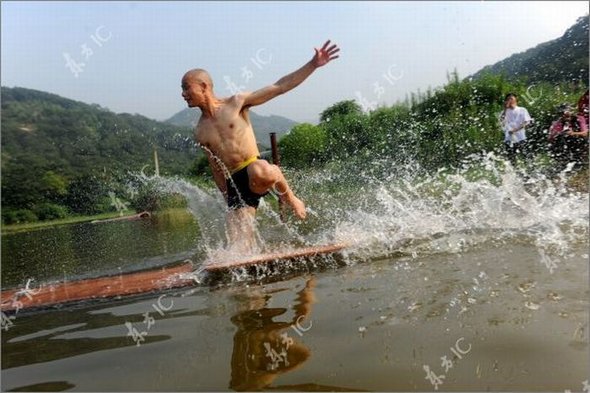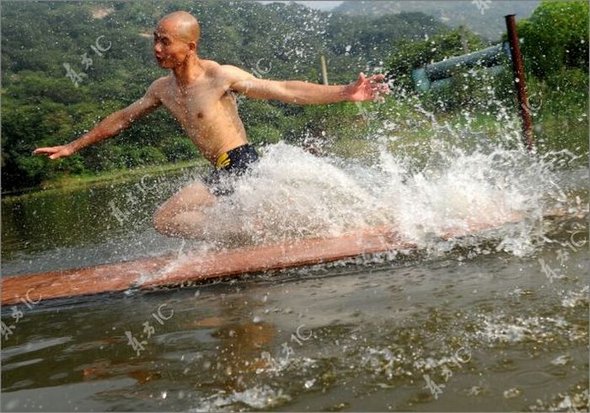 Read more
How tall do you think the shortest man in the world is?
The answer is that the title of the smallest man in the world belongs to Khagendra Thapa Magar, who is just two feet tall,
Excitedly awaiting his 18th birthday in October of this year, Khagendra and his family are in contact with Guinness to take the official crown from 2ft 5in He Ping Ping of China. Weighing only 10lbs, Khagendra has become something of a celebrity in his native Nepal, where politicians have joined the clamor to see him recognized as the smallest man in the world.
This is the full photo illustrated story about this man: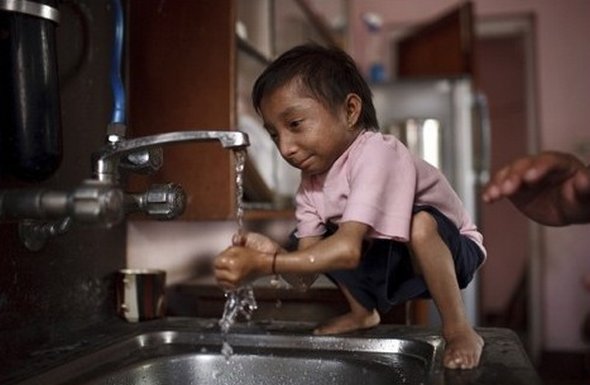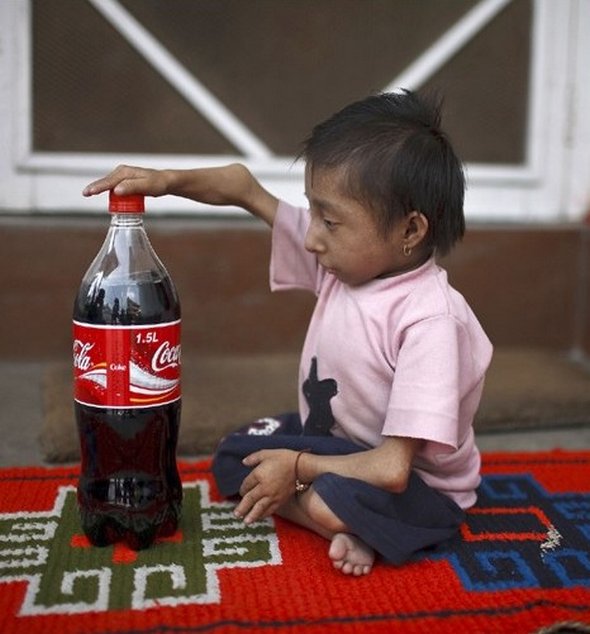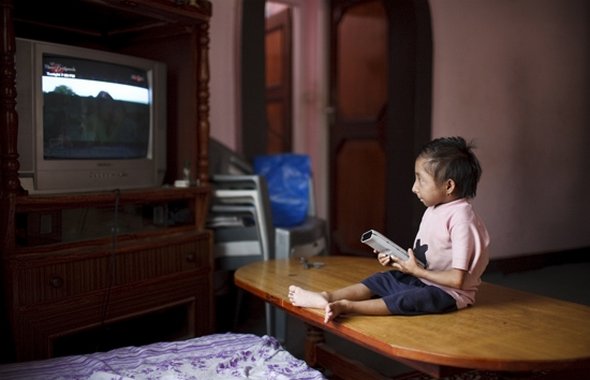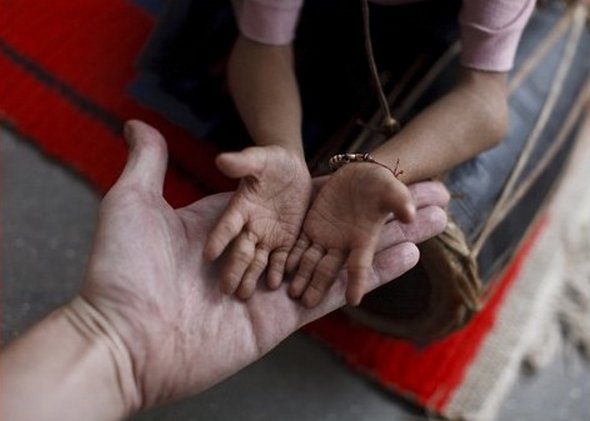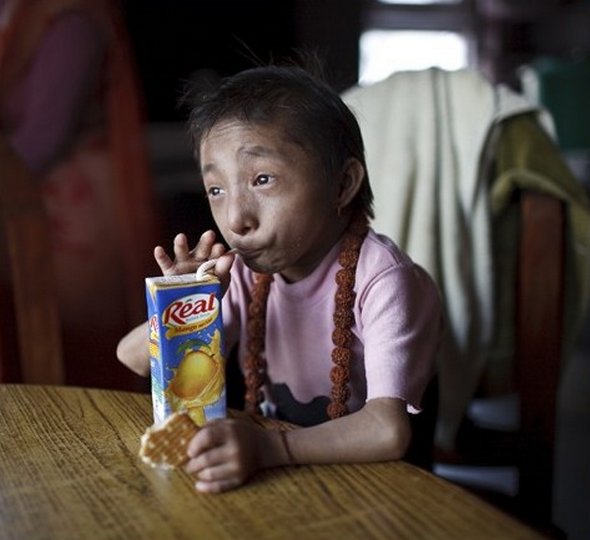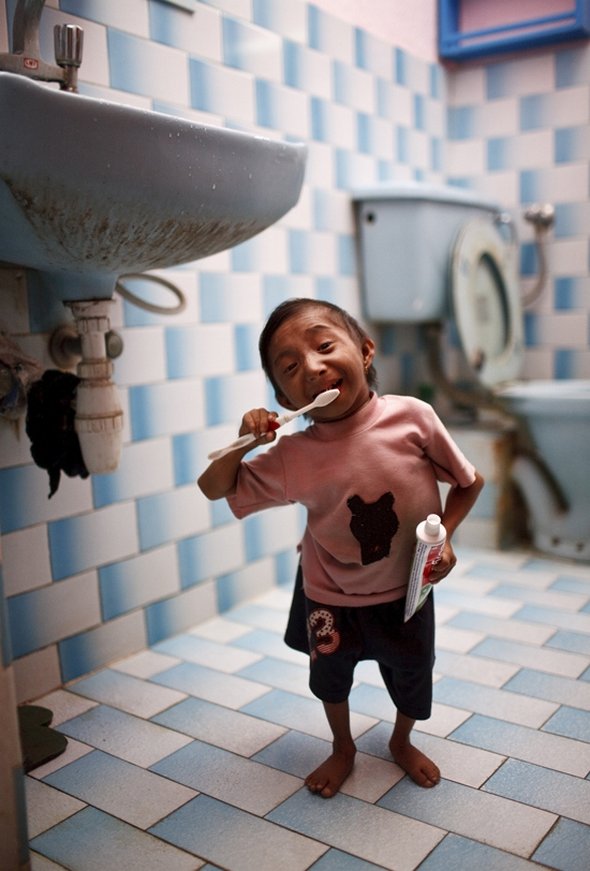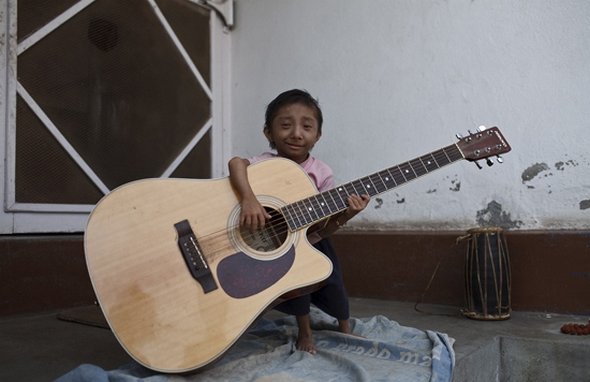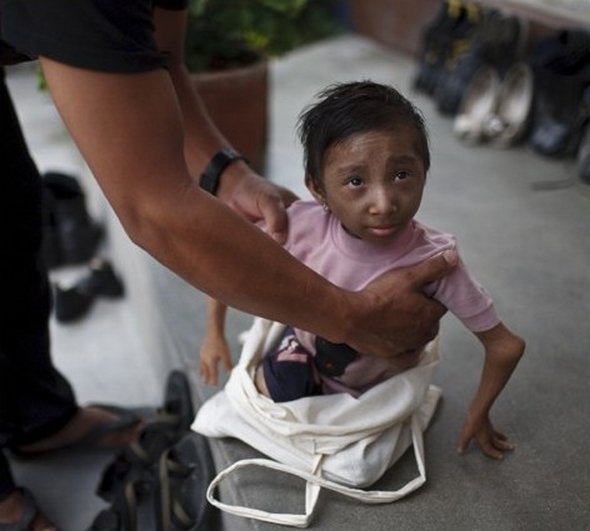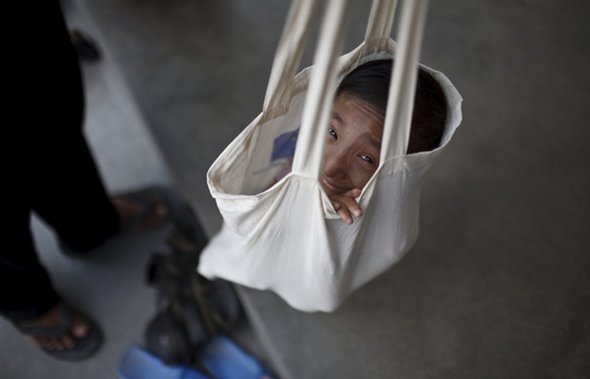 Read more
A series "Camouflage" by Liu Bolin shows an amusing concept that makes it a first class artwork. All his works in this series express an obvious motive of common people remaining unnoticed by their governments. Common man is an invisible man in the world of today is what he says in his clever way. A feeling universal enough so that it can be understood by all the nations of the world.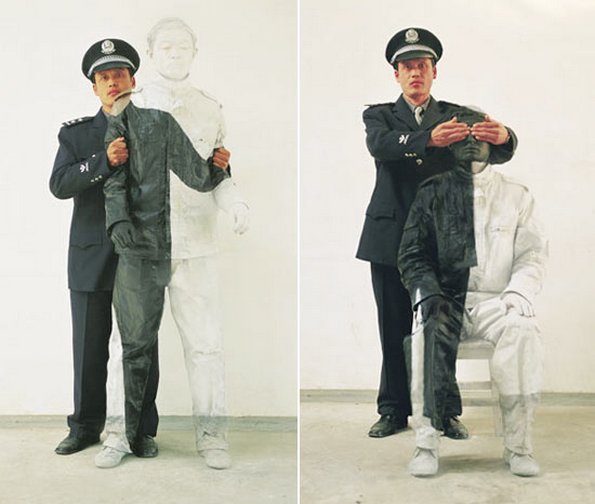 About Camouflage:
A series "Camouflage" by the young and very talented artist Liu Bolin. Aged 35, he is originally from Shandong in China. It depicts, covered with paint to hide in the background. All without post-production or editing.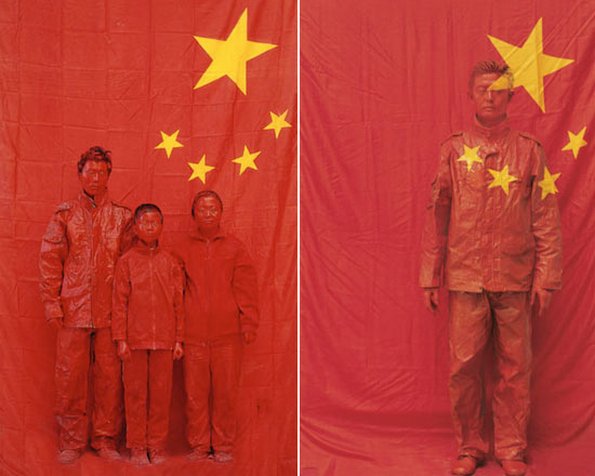 About the artist:
Liu Bolin, who has exhibited primarily in China until last year's solo show at Paris' galerie Bertin Toublanc and a group show with the gallery in Miami.  He recently finished up a show at Eli Klein fine art in New York showcasing a variety of his pieces including some form the series 'camouflage'. This series is an exploration of human nature and animal instincts which features Chinese citizens painted to blend into their surroundings. The subjects are covered head to toe in paint,
camouflaging themselves in front of the chinese flag, a billboard or downtown beijing.
See more of his work on Flickr.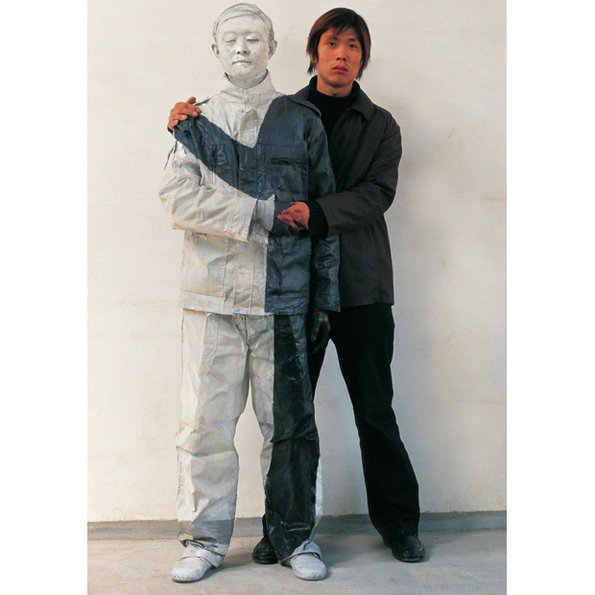 Read more
The world's best professional tennis players are currently playing on series of tournaments all over Asia. And while the people of Asia are able to see some high quality tennis action we are, once again, witnesses of  "High quality" products that come from China.
Have you ever bought something that has the writing on it "Made in China". If you have, you exactly know what I am talking about when I am discussing the quality their products.
This time it is the China Open official website. Below there are examples of it's "cool" organized layout. Red text over red background to give you fantastic contrast that enhances your browsing experience

.
This website raises the question "Who made this?". We should probably contact some organizations for prevention of child labor, because this website looks like it was made by a ten-year-old. Meanwhile, we can laugh about it and hope that someone will tell Chinese how to fix this funny layout.

Read more
What is Goji?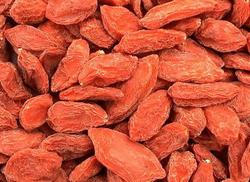 There is a lot of talk about goji berries in the market today, which makes one wonder about what this so-called miracle fruit really is. The goji berries come from a vine-like plant that can sometimes reach 15-20 feet in height. This is commonly found in the Ningxia Province in China. Many people describe the goji berry plant as a mix between a grape vine, and a tomato creeper.
Legend has it that in about 800 AD, during China's Tang Dynasty, some unidentified berries were found growing on a vine near a well next to a Tibetan Buddhist temple in the Himalayas. As time passed, these goji berries dropped off the vine and into the well. The monks who drank the water were exceptionally long-lived and healthy.
Read more
You MUST see these cool photo galleries!