During the recent FIFA World Cup in Africa the whole world was able to see some great football, brilliant moves, nerve-breaking drama and lots of displays of passion for the game. In spite of all that, the spotlight of this sport competition was not only on the game of football itself but also on the people around the field. By people around the field, I mean beautiful women, the necessary ingredient of every good game of football.
In this spirit, we present you with those babes that steal away attention from their partners, football stars of FIFA cup. Instead of creating a perfect starting lineup of skillful football players we have created starting 11 Most Attractive Women of Football Players, a team that strikes with its beauty and magical attractiveness. Worth playing football for? Definitely!
Gianluca and Valentina Zambrotta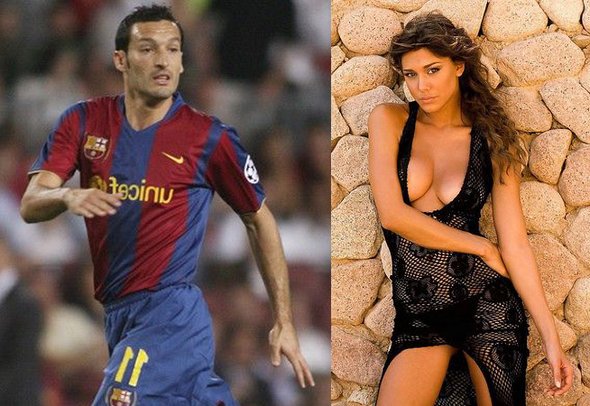 Marcell Jansen and Denise Richards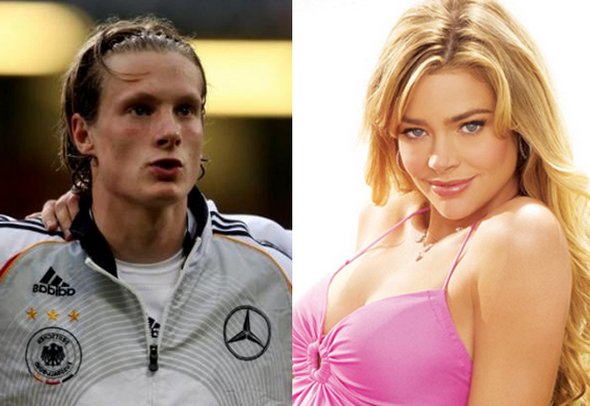 Read more
Leon Botha is a painter and DJ who has a rare disease, Progeria , disease childhood genetic causes aging premature and very sharp . A disease that have 1 in 8 million newborns. The average age of a person's life with this disease is 13 years , although the case of Leon is one of the longest-lived , now has 24. No one knows how many years he will live.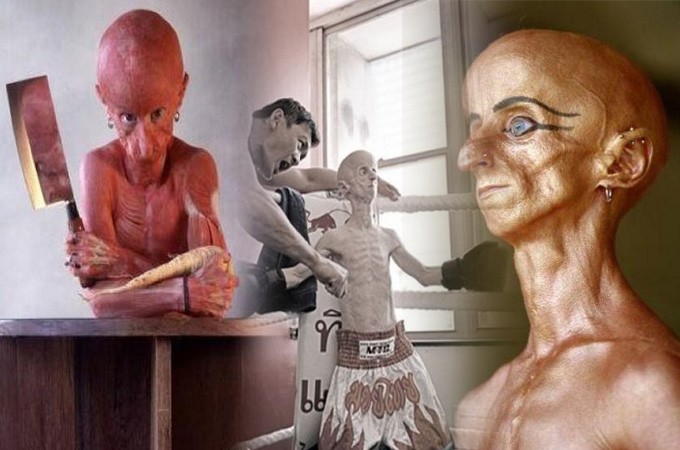 The key to African DJ's having as normal life as possible and not beeing overwhelmed , was having a good sense of humor, and showing himself to the world as he is . Besides his work as DJ and artist , Leon Botha has posed for several known photographers. We could all learn from this brave man, his attitude to life and the art expression he has achieved thanks through his startling appearance. He is an alien walking among us.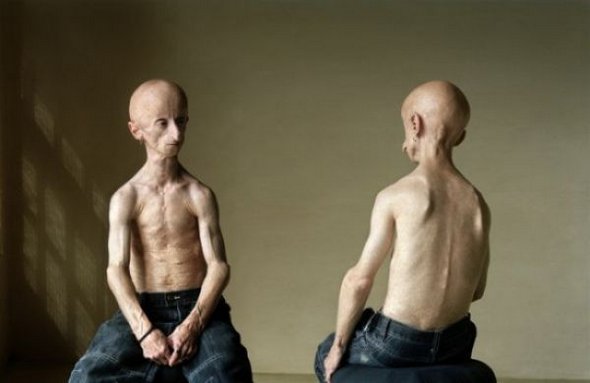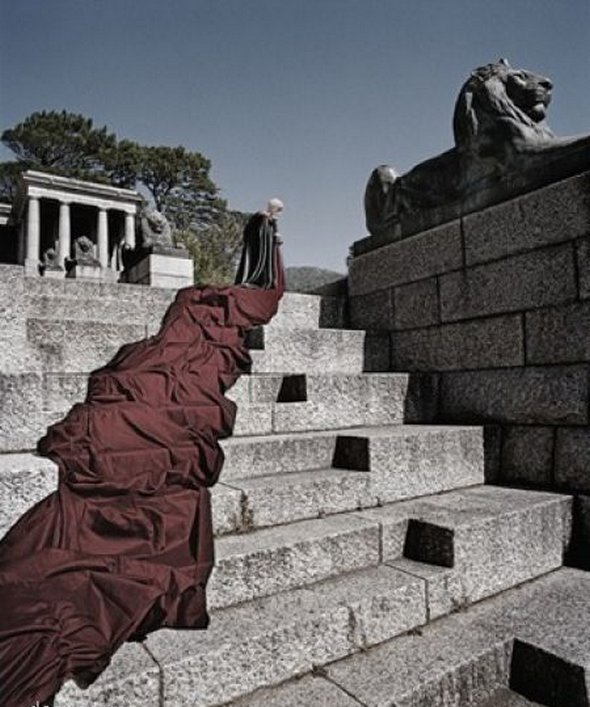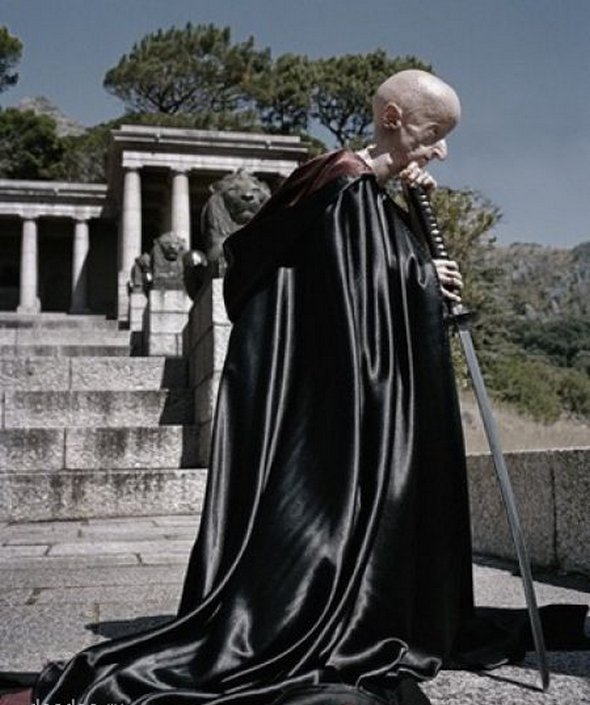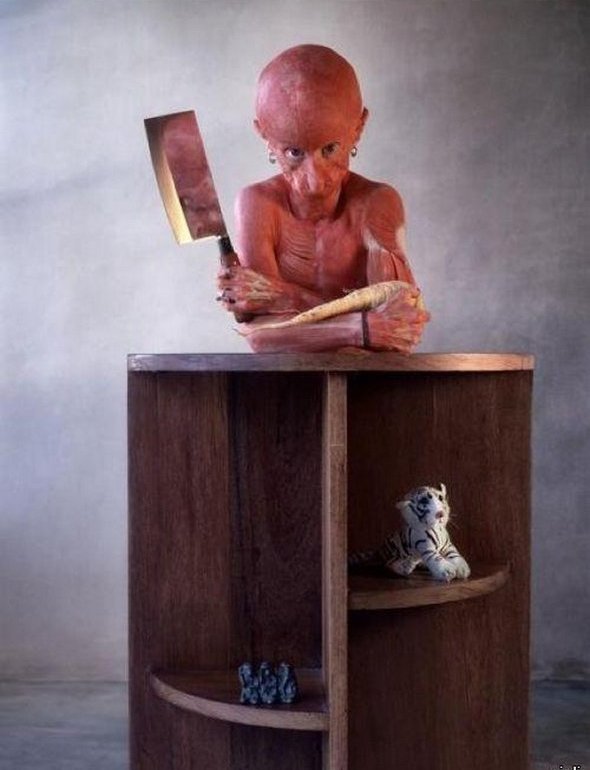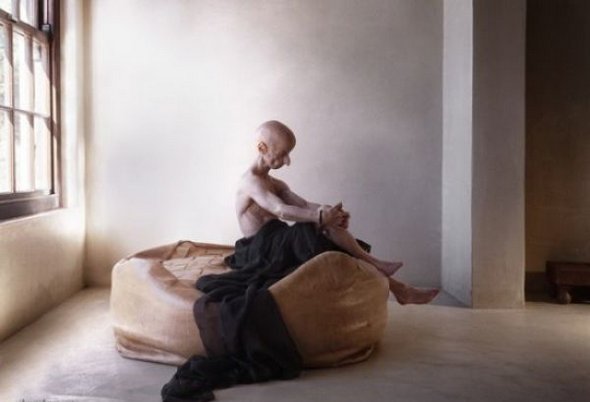 Read more
About the show:
Gregory Colbert's Ashes and Snow is an ongoing project that weaves together photographic works, 35mm films, art installations and a novel in letters. With profound patience and an enduring commitment to the expressive and artistic nature of animals, he has captured extraordinary interactions between humans and animals. So impressive that it captures attention of large audience, who have seen this as a special project of artistic photographs and films that show animals in a magnificent way, the way you have not been able to see them before.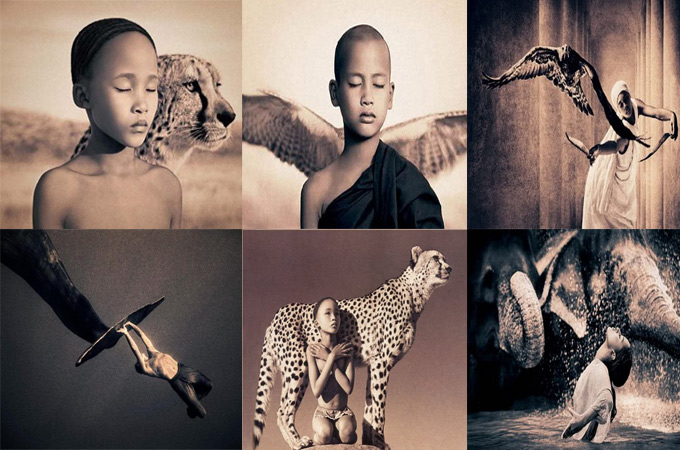 The photographic artworks of Gregory Colbert explore the poetic sensibilities of animals in their natural habitat as they interact with human beings. No longer shown as merely a member of the family of man, humans are seen as a member of the family of animals. None of the images have been digitally collaged!
Authors word:
"In exploring the shared language and poetic sensibilities of all animals, I am working towards rediscovering the common ground that once existed when people lived in harmony with animals. The images depict a world that is without beginning or end, here or there, past or present."
—Gregory Colbert, Creator of Ashes and Snow

Other aspects of the show
His 21st-century bestiary includes totemic species from around the world. Since he began creating his singular work of Ashes and Snow in 1992, Colbert has undertaken photographic and filming expeditions to locations such as India, Egypt, Burma, Tonga, Sri Lanka, Namibia, Kenya, Antarctica, the Azores, and Borneo.

The title Ashes and Snow refers to the literary component of the exhibition—a fictional account of a man who, over the course of a yearlong journey, composes 365 letters to his wife. The source of the title is revealed in the 365th letter. Colbert's photographs and one-hour film loosely reference the traveller's encounters and experiences described in the letters. Colbert, who calls animals "nature's living masterpieces" chose to film animals in their native habitats in an effort to be true to each animal's voice. The film can be viewed as a work of art as well as a poetic field study. The film was edited by two-time Oscar winner Pietro Scalia. It is narrated by Laurence Fishburne (English), Ken Watanabe (Japanese), and Enrique Rocha (Spanish). Musical collaborators include Michael Brook, David Darling, Heiner Goebbels, Lisa Gerrard, Lukas Foss, Nusrat Fateh Ali Khan, and Djivan Gasparyan.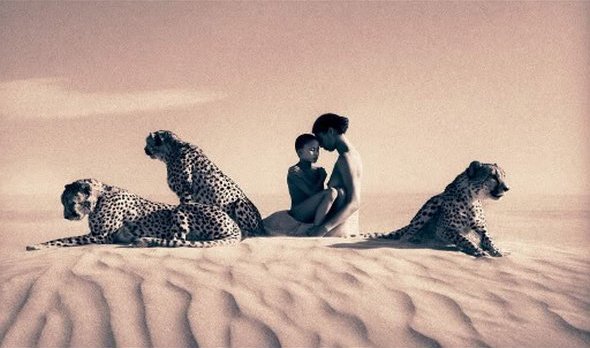 The Ashes and Snow exhibition includes more than 50 large-scale photographic artworks, a one-hour film, and two short film "haikus". None of the images have been digitally collaged or superimposed. They record what the artist himself saw through the lens of his camera. While Colbert uses both still and movie cameras, the images are not stills from the film.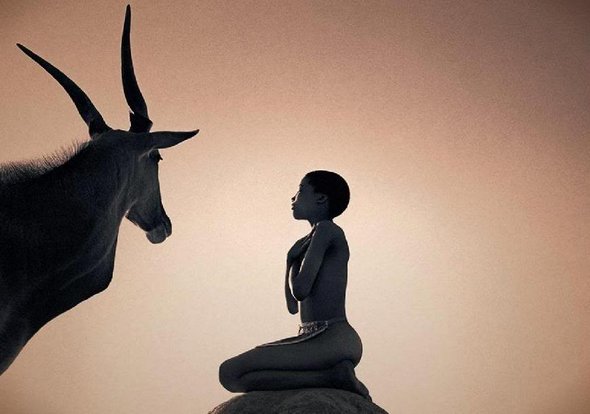 The animal subjects of the photographs and films include interactions with both wild animals and also those that have been habituated to human contact. These mixed media photographic works marry umber and sepia tones in a distinctive encaustic process on handmade Japanese paper. The artworks, each approximately seven feet by twelve feet, are mounted without explanatory text so as to encourage an open-ended interaction with the images.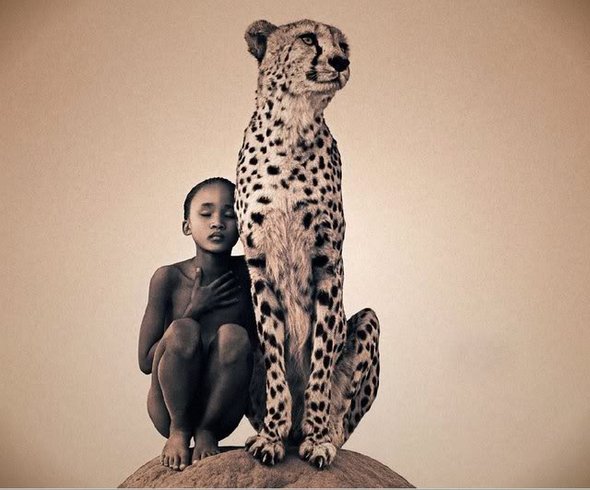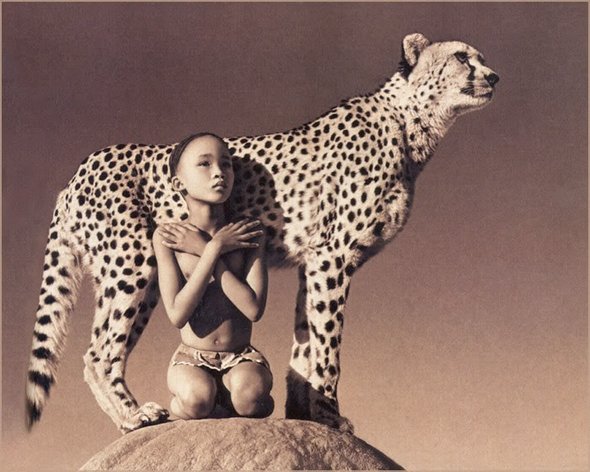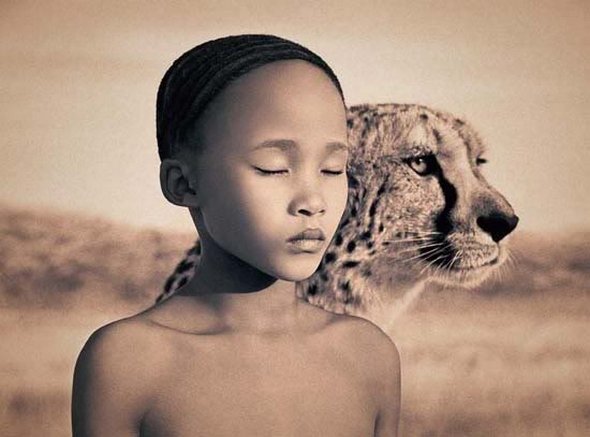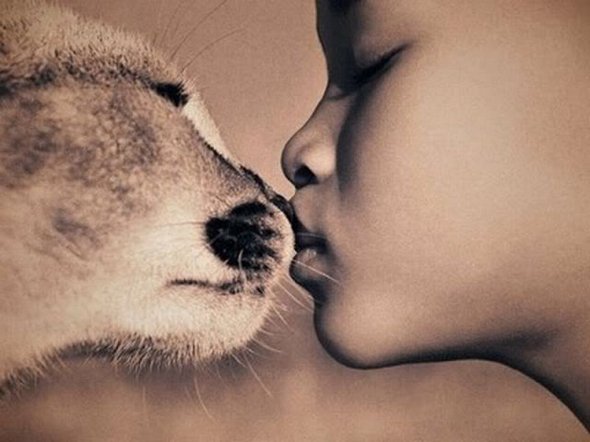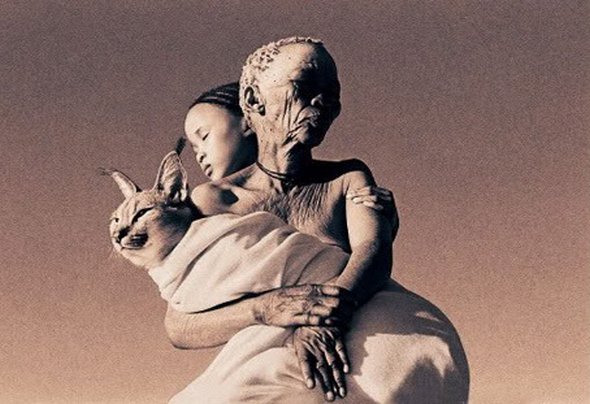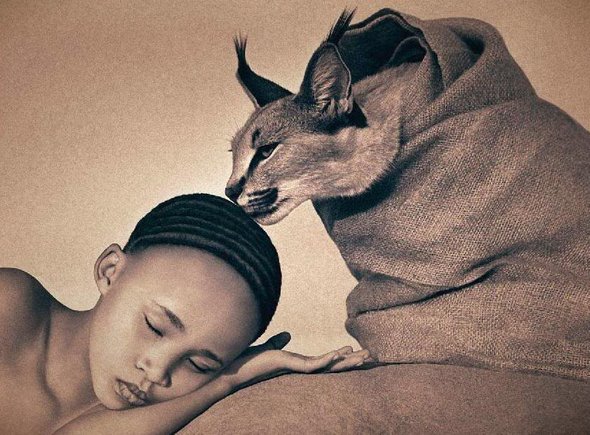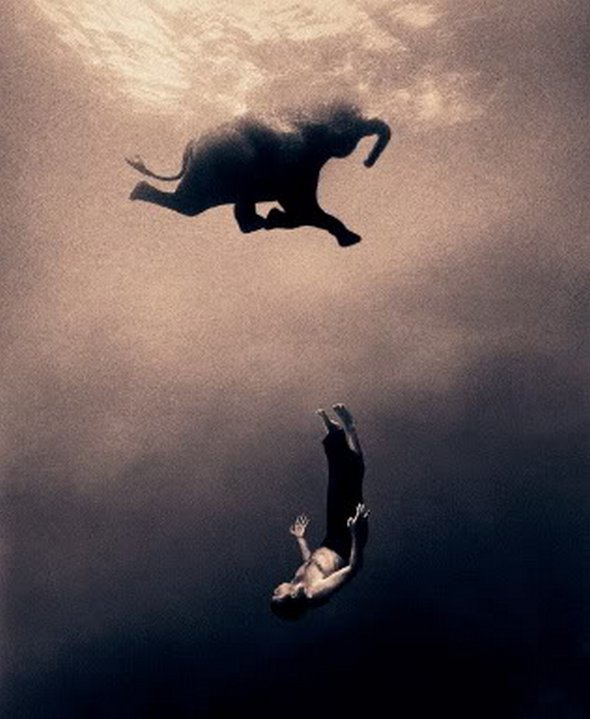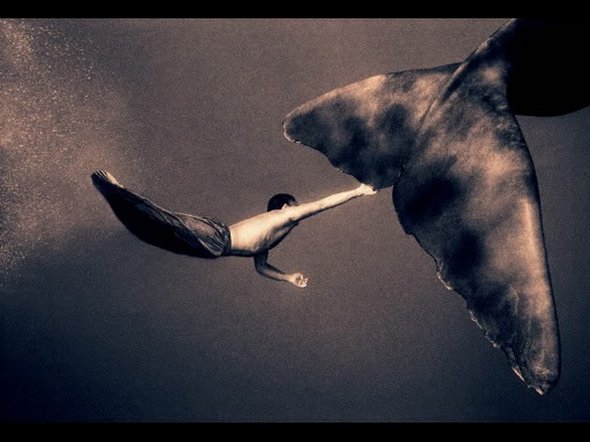 During the last half-decade, the Fund for Peace has been putting together the Failed States Index, using a battery of indicators that determine how stable (or unstable) a country is. As a result, we have taken the top 60, or should we say worst 60 Failed Countries of the World.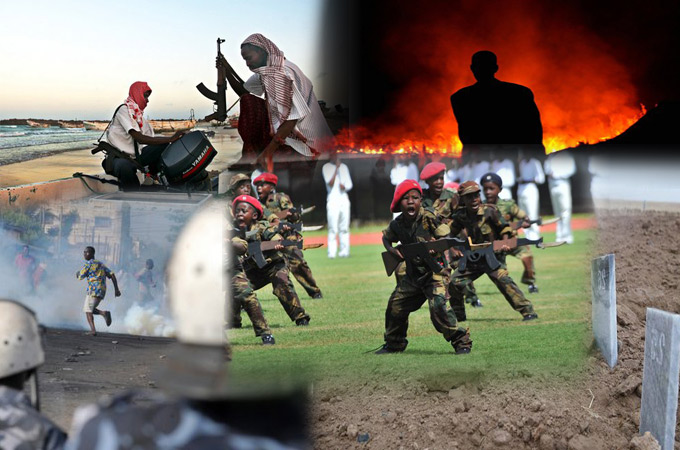 But as much as we admire the stats and numbers there is no better way but as the photos that demonstrate the degree of failure of a country. The best test is the simplest one, which is that you'll only know a failed state when you see it.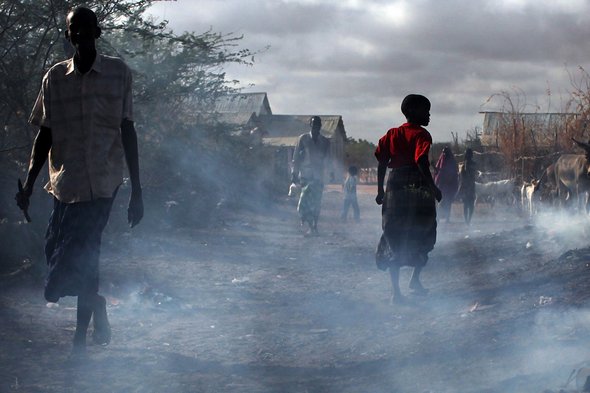 And these photographs captured by the all seeing eye of the camera are, as they seem, true postcards from hell. As an example, we'll make a rough start with country No.1: Somalia.
Hint: Click on image to see the larger version
1.
SOMALIA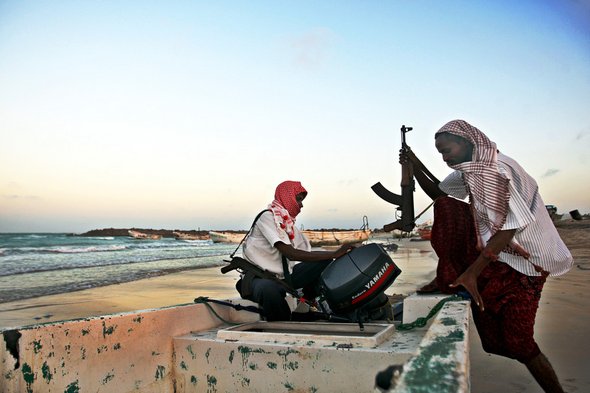 Somalia has topped the Failed States Index for the last three years — a testament not only to the depth of the country's long-running political and humanitarian disaster, but also, to the international community's inability to find an answer. After two decades of chaos, the country is today largely under the control of Islamist militant groups, the most notorious and powerful of which is al-Shabab. A second faction, Hizbul Islam, rivals the former in brutality — it recently executed two Somalis for the crime of watching the World Cup. Off the coast, pirates such as the men pictured here torment passing ships, often holding them hostage for a high price. In 2009, Somali pirates earned an estimated $89 million in ransom payments.
2.
CHAD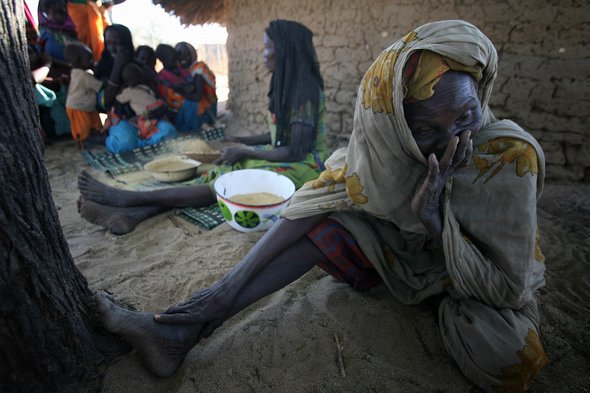 Chad's troubles are often written off as spillover from the conflict taking place in next-door Darfur, Sudan. But this central African country has plenty of problems of its own. An indigenous conflict has displaced approximately 200,000, and life under the paranoid rule of Chadian President Idriss Déby is increasingly miserable. Déby has arrested opposition figures and redirected humanitarian funding to the military in recent years. Matters might soon get worse as the U.N. peacekeeping mission in the country's east, where the bulk of the refugees reside, begins to depart on July 15. Pictured here, local Chadians in the village of Dankouche struggle to share scarce resources such as firewood with a nearby Sudanese refugee camp.
3. SUDAN
The next year will prove a decisive one for Sudan, perhaps more so than any other since the country's independence in 1956. In January 2011, the people of South Sudan will vote in a referendum on whether they would prefer to remain an autonomous region — or secede as an independent state. All analysts predict it will be the latter, but they are equally certain that it won't be so easy. President Omar Hassan al-Bashir is likely to cling close to his control of the South, where much of the country's oil riches lie. This is to say nothing of Darfur, where peacekeepers recently reported an uptick in v****nce with hundreds k***ed. In this scene, children crowd around a U.N. helicopter in the South Sudanese town of Akobo.
4. ZIMBABWE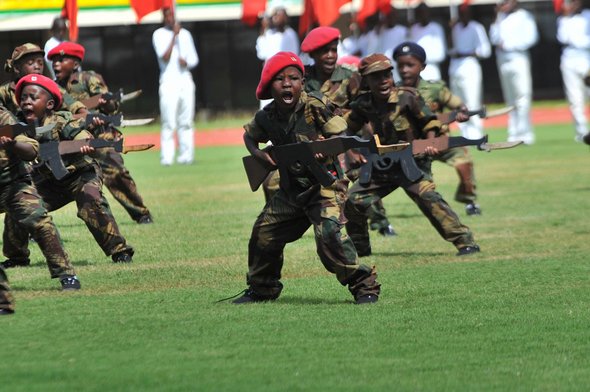 5.
DEMOCRATIC REPUBLIC OF THE CONGO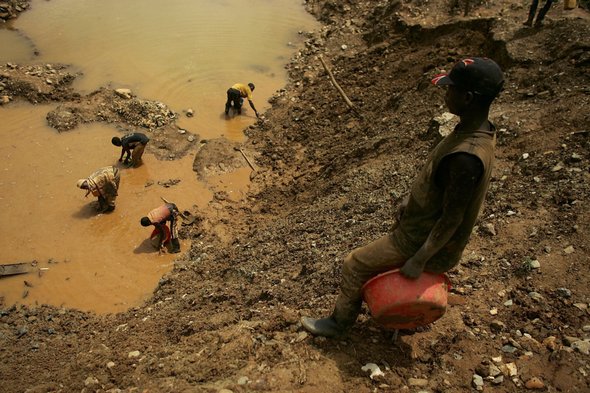 6.
AFGHANISTAN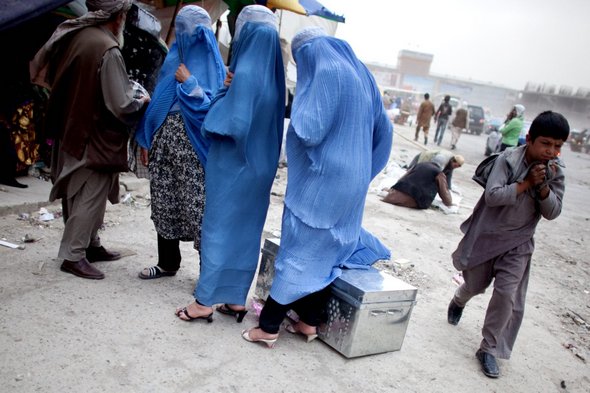 7.
IRAQ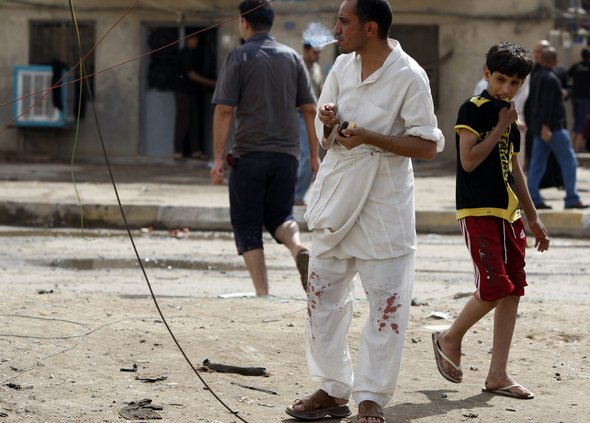 8.
CENTRAL AFRICAN REPUBLIC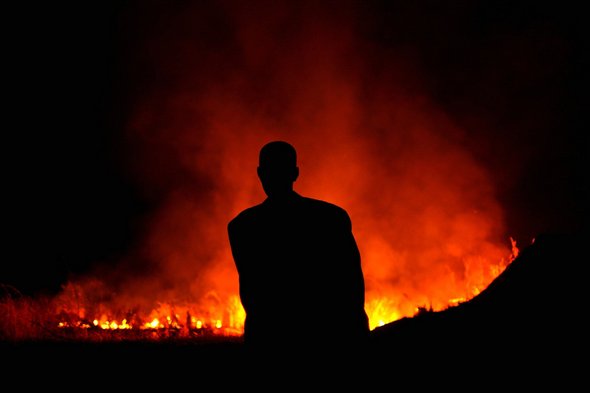 Read more
Hand Painting animal figures is an amazing example of artwork created two of the most ancient means of creating art, human body and paint. Although, after looking at the image below, you will have to admit  that we have come a long way from painting cave walls with primitive drawings of prehistoric beasts and painting our bodies with symbols to drive away the evil spirits.  On the other hand, you kind of get a feeling that the artist found his inspiration exactly in those forms of art.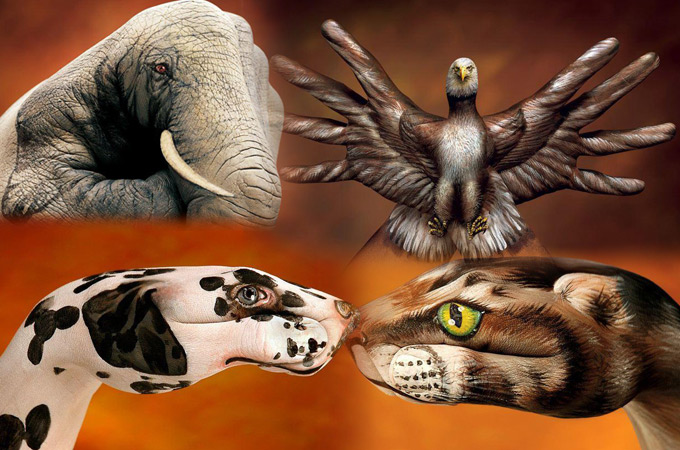 Impossible vividness of colors and shapes can be achieved through the technique of creating these hand paints of animals or should I say sculptures. These 21 images illustrate this claim in the best and most fascinating way possible. Enjoy the photo gallery that lays ahead, these are some really cool and creative works. All animals, eagle, dog , fish, elephant and other African beasts  look so lively as if  they are going jump or fly out of these images at you.
Sources: 1 2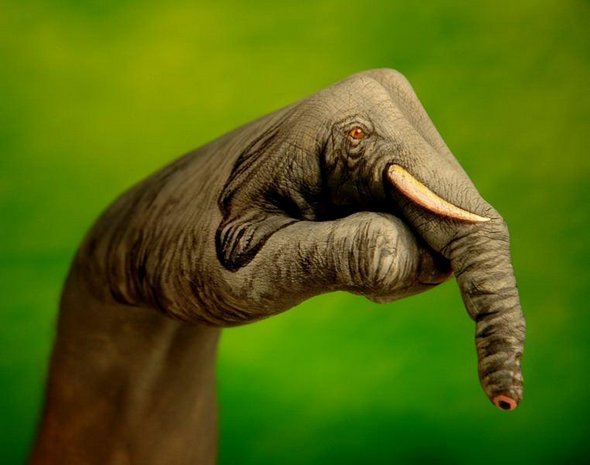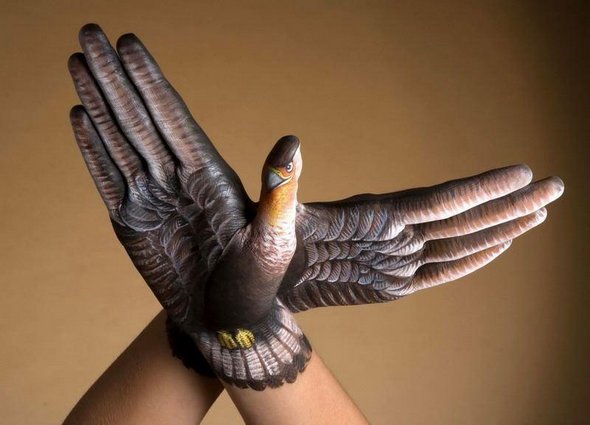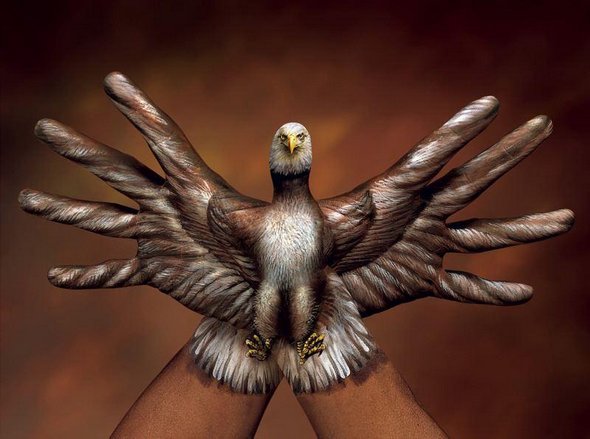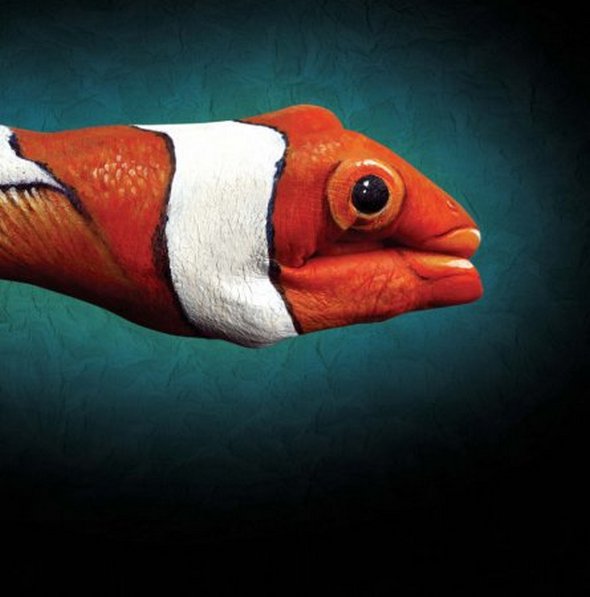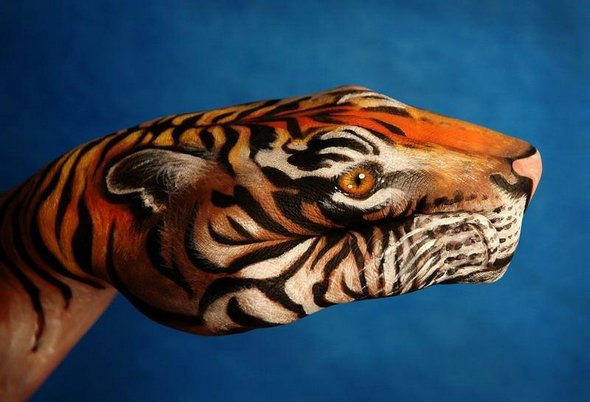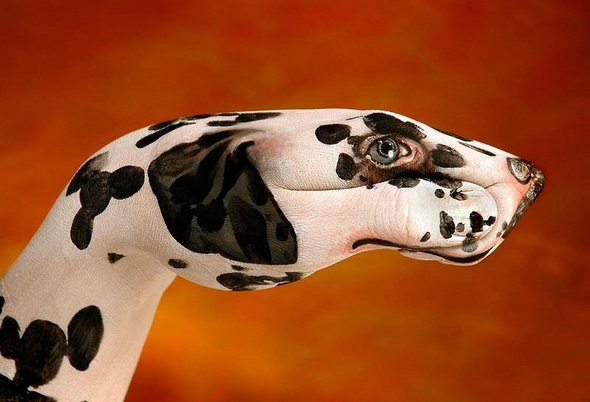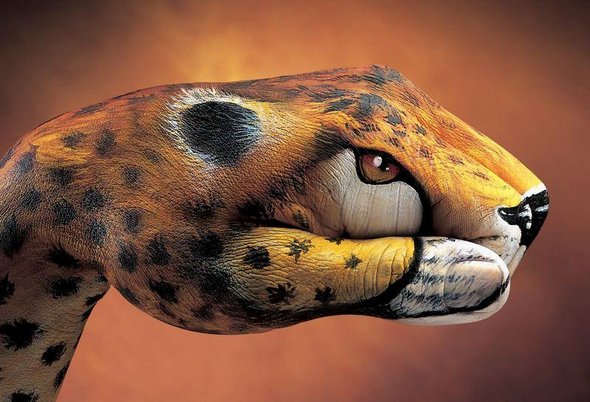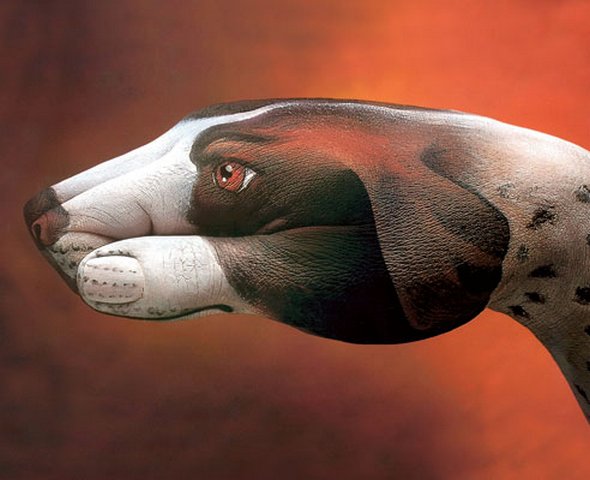 Read more
You MUST see these cool photo galleries!