Anti-smoking ads have gotten increasingly graphic, even gruesome in the past few years. If you have tried to quit smoking and failed before, take comfort in the fact that most smokers fail several times before quitting successfully. The images below will ease your way and help insure that this is the last time you ever need to go through the quitting process. Some images are extremely creative and inspiring for designer. Please feel free to tell us your favorite anti-smoking ads we have missed.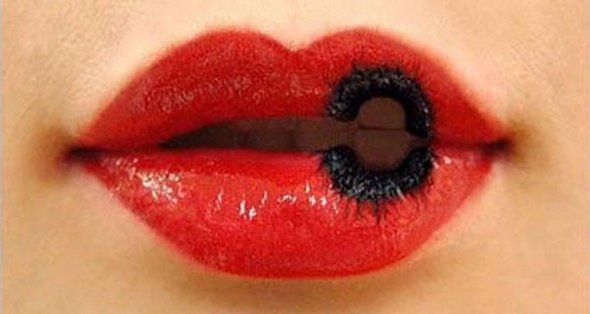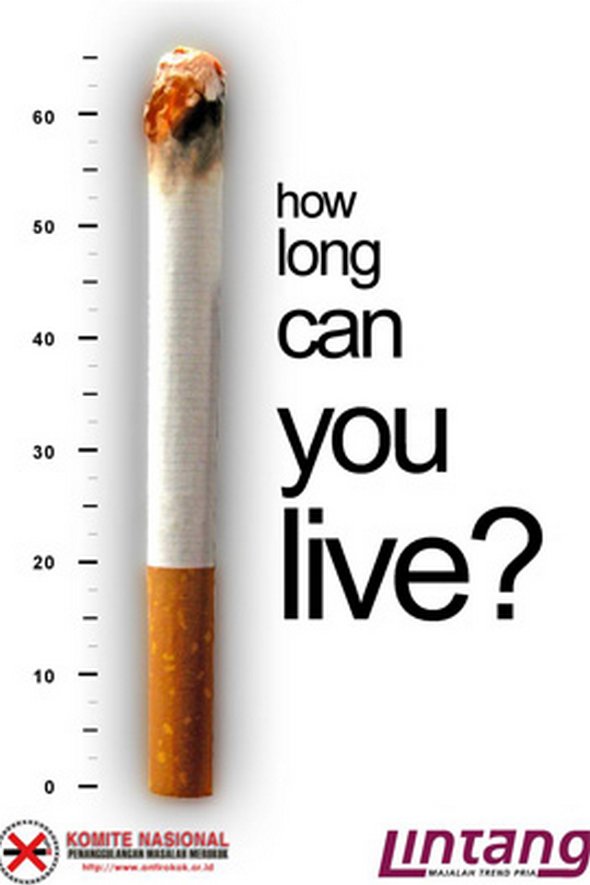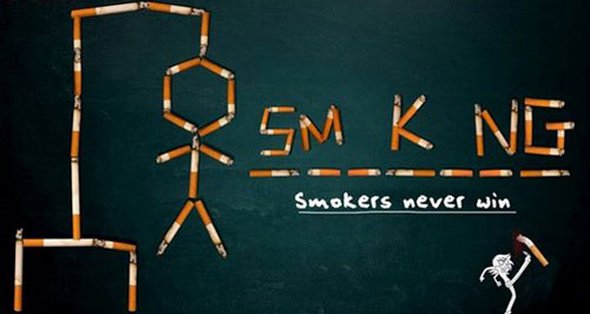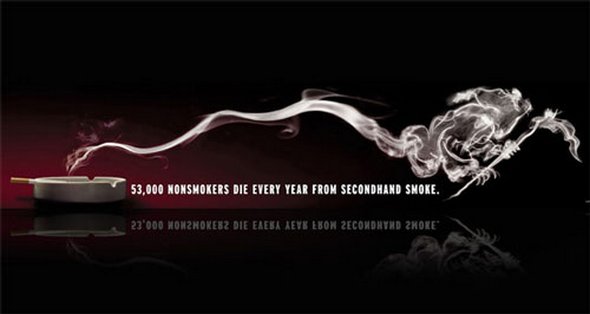 Read more
Everyday 99% of the medical doctors around the world are doing the very best they know how to help relieve pain and suffering. I am so thankful that this physician had the skills to help this little girl.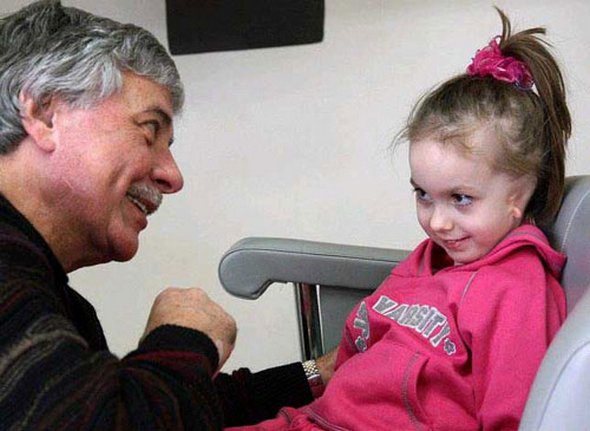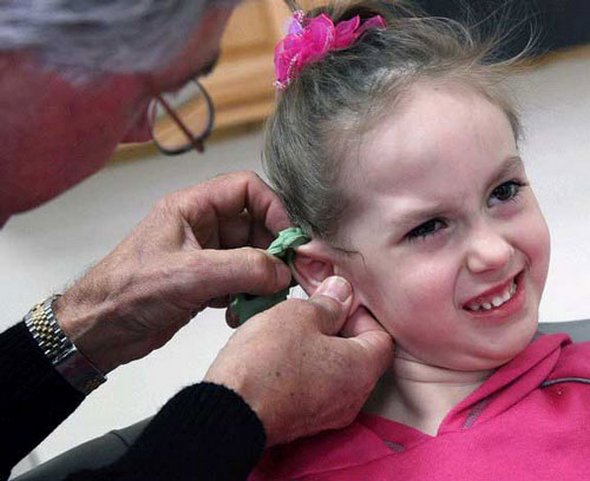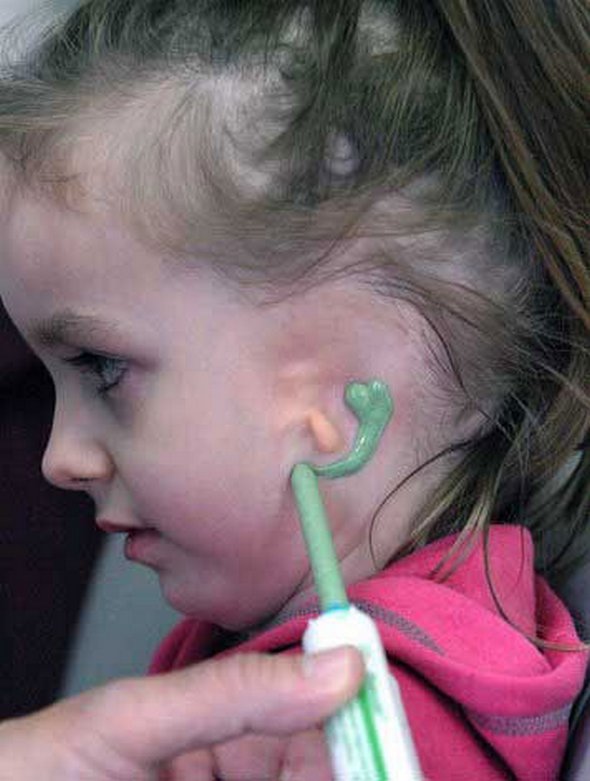 Read more
Photo comparison of looks of a Afghanistan today in 2010 and back in 1994. Intriguing photography of scenery of a country where time has obviously stopped and little changes in 16 years time. These photos were taken by photographer Seamus Murphy in 1994 and 2010. Even though the Taliban era is over, Afghanistan still looks like back in the old times. Has time stopped in certain parts of the world? What can we do to help? Those are the serious questions that arise here.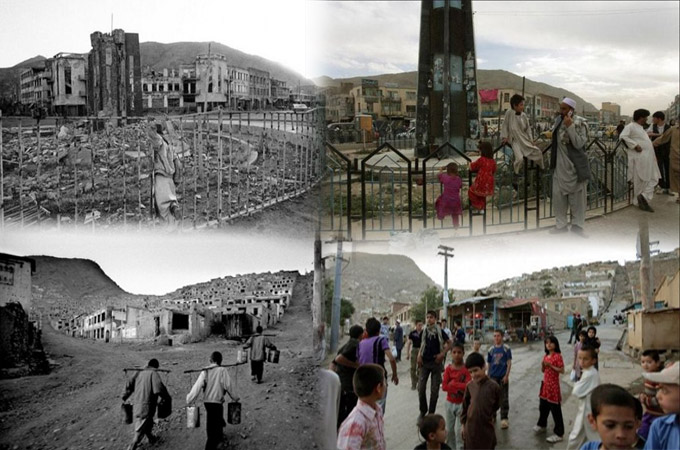 Take a look for yourself at this photo comparison between Afghanistan of 2010 and Afghanistan back in 1994. Amazing photos tell an amazing story of human life and drama.
Internally displaced families as a result of the fighting between Taliban and Massoud's forces, Khwaja Bahauddin, Takhar province. November 2000.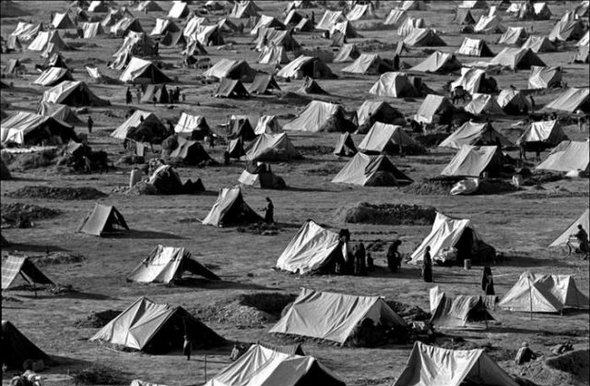 During the last half-decade, the Fund for Peace has been putting together the Failed States Index, using a battery of indicators that determine how stable (or unstable) a country is. As a result, we have taken the top 60, or should we say worst 60 Failed Countries of the World.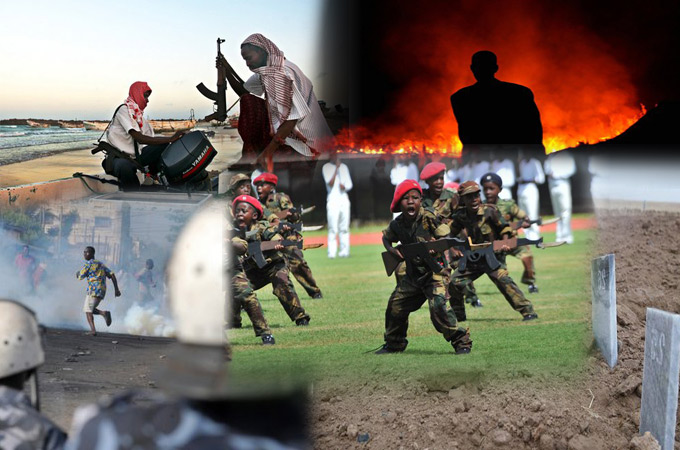 But as much as we admire the stats and numbers there is no better way but as the photos that demonstrate the degree of failure of a country. The best test is the simplest one, which is that you'll only know a failed state when you see it.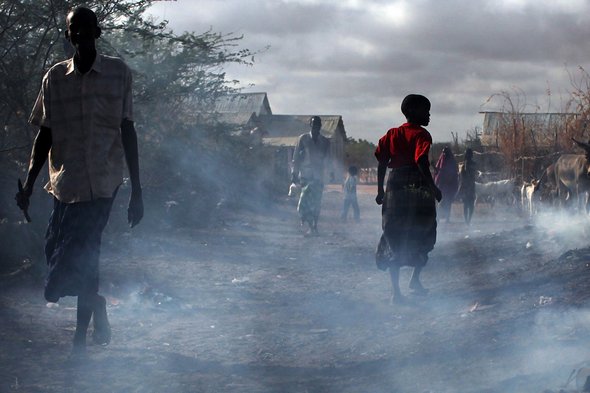 And these photographs captured by the all seeing eye of the camera are, as they seem, true postcards from hell. As an example, we'll make a rough start with country No.1: Somalia.
Hint: Click on image to see the larger version
1.
SOMALIA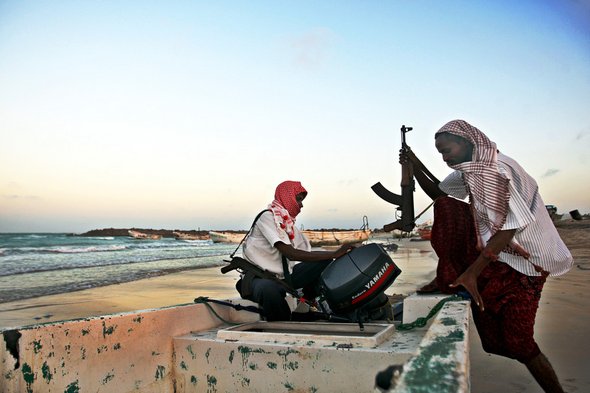 Somalia has topped the Failed States Index for the last three years — a testament not only to the depth of the country's long-running political and humanitarian disaster, but also, to the international community's inability to find an answer. After two decades of chaos, the country is today largely under the control of Islamist militant groups, the most notorious and powerful of which is al-Shabab. A second faction, Hizbul Islam, rivals the former in brutality — it recently executed two Somalis for the crime of watching the World Cup. Off the coast, pirates such as the men pictured here torment passing ships, often holding them hostage for a high price. In 2009, Somali pirates earned an estimated $89 million in ransom payments.
2.
CHAD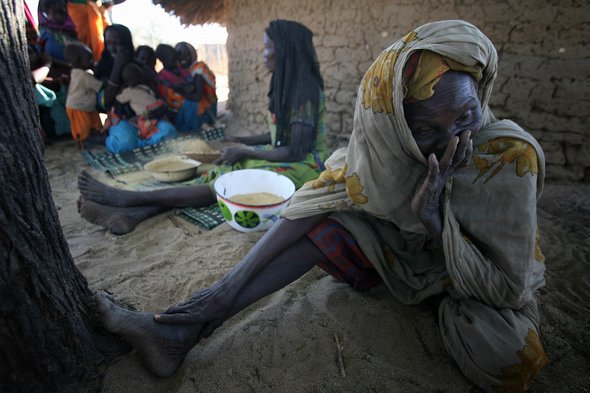 Chad's troubles are often written off as spillover from the conflict taking place in next-door Darfur, Sudan. But this central African country has plenty of problems of its own. An indigenous conflict has displaced approximately 200,000, and life under the paranoid rule of Chadian President Idriss Déby is increasingly miserable. Déby has arrested opposition figures and redirected humanitarian funding to the military in recent years. Matters might soon get worse as the U.N. peacekeeping mission in the country's east, where the bulk of the refugees reside, begins to depart on July 15. Pictured here, local Chadians in the village of Dankouche struggle to share scarce resources such as firewood with a nearby Sudanese refugee camp.
3. SUDAN
The next year will prove a decisive one for Sudan, perhaps more so than any other since the country's independence in 1956. In January 2011, the people of South Sudan will vote in a referendum on whether they would prefer to remain an autonomous region — or secede as an independent state. All analysts predict it will be the latter, but they are equally certain that it won't be so easy. President Omar Hassan al-Bashir is likely to cling close to his control of the South, where much of the country's oil riches lie. This is to say nothing of Darfur, where peacekeepers recently reported an uptick in v****nce with hundreds k***ed. In this scene, children crowd around a U.N. helicopter in the South Sudanese town of Akobo.
4. ZIMBABWE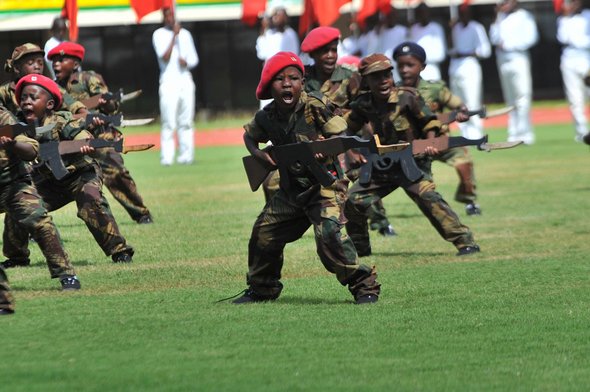 5.
DEMOCRATIC REPUBLIC OF THE CONGO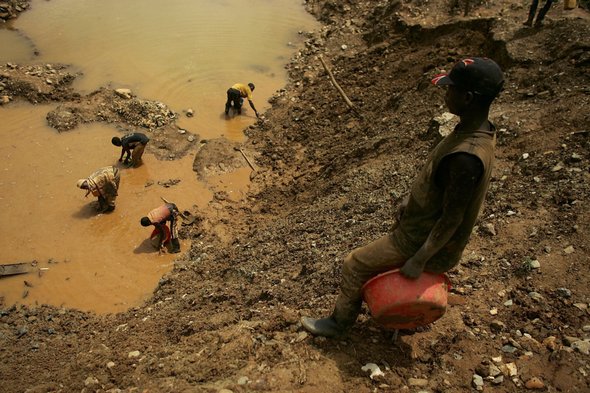 6.
AFGHANISTAN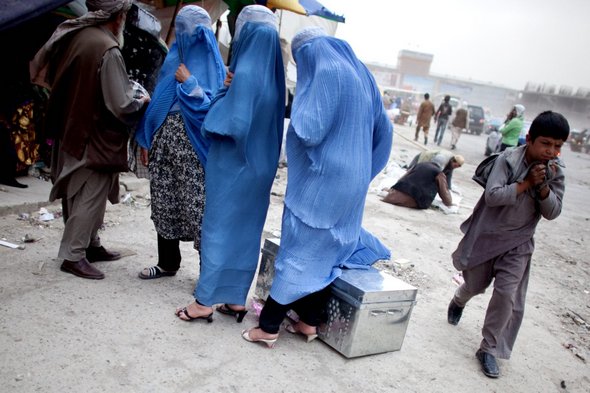 7.
IRAQ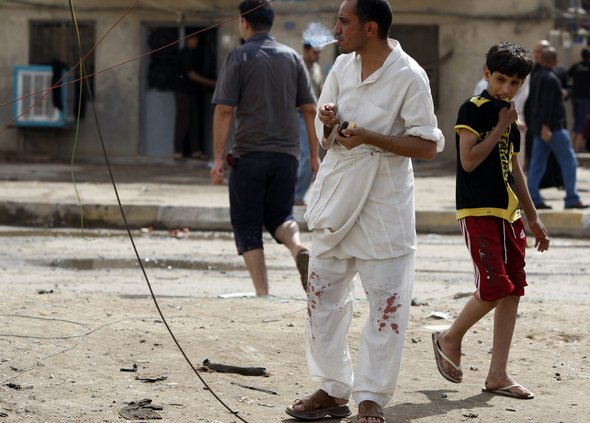 8.
CENTRAL AFRICAN REPUBLIC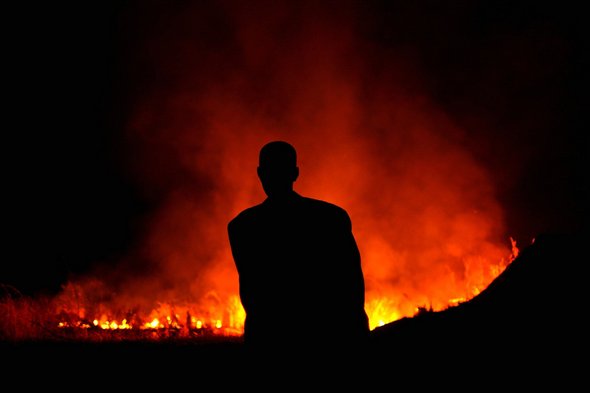 Read more
Stung Meanchey Municipal Waste Dump is located in southern Phnom Penh, the largest city and capitol of Cambodia,  in a district of the city of the same name, Stung Meanchey. It is a part of the city with low-income neighborhoods and slums. The dump itself covers about 100 acres, or almost 6 hectares. It is flanked by private property on which rubbish pickers build makeshift huts and are charged extortionate rents by landowners. Roughly 2,000 people, about 600 of which are children, live and work there.
It is nicknamed "Smoky Mountain" because of the miasma of smoke that the dump constantly gives off. It is literally on fire; the waste creates methane as it rots and the methane burns. In monsoon season and throughout much of the rest of the year, the surrounding area is swamped and the children live and play in fetid water.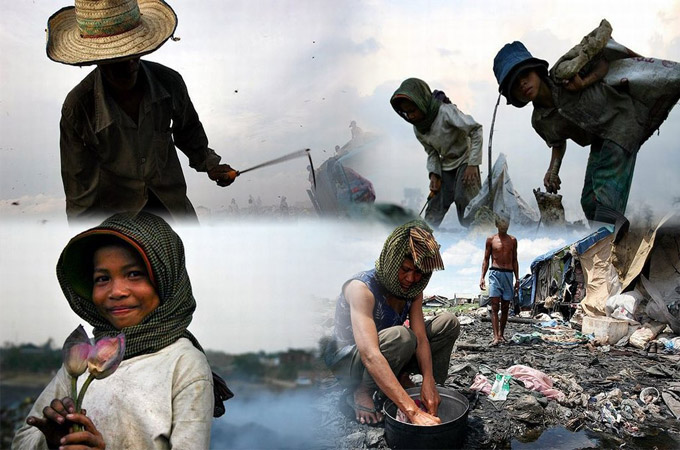 Most of the rubbish pickers at Steung Meanchey are either from Phnom Penh or came to Phnom Penh looking for work and ended up in the slums. Many of the approximately 600 children have parents or relatives who also work on the dump and look after them. Some of them go to school, but most do not – at least not on a regular basis -, and it is safe to say that virtually none of them ever completes a primary school education. The school fees are too high and their families need them to collect rubbish to contribute to the family income. Adults earn, on average, 4000 to 5000 riels (US$1.00 to $1.25) a day; children earn on average about half that amount. A whole family working together can actually earn more money than they could in the rural village from which they originally came. (source: The Centre for Children's Happiness )
Luckily, there are some organizations trying to help those people. One of the biggest and most effective ones is French Pour un Sourire d'Enfant organization, they are located around 1km away from the landfill. They organize schools for several thousands of children from the dump, vocational trainings for the older ones. Every morning in the school near the dump they provide complimentary breakfast to several hundred children. They also try to help families living and working at the dump. They want them send children to school, not to work in the landfill, but families need money, that children can earn for them. So PSE provide rice to families, who promise to send children to school, not to work. Unfortunately, there are many cases when families take rice and still send children to work. They need money. Many children don't go to school at all. Those who go, often after school wear their boots, take their hook and sacks and go to the Smoky Mountain to earn some money, for the family or for themselves.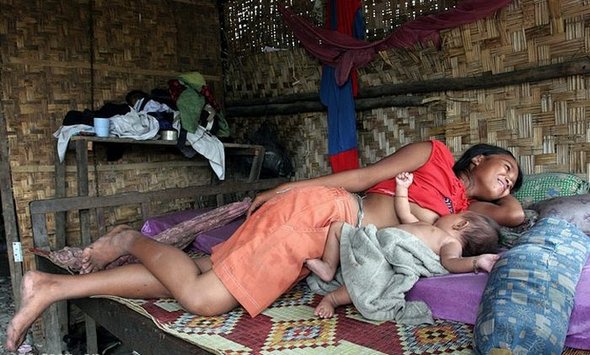 There also exist some orphanages taking care of orphans from the Stung Mean Chey dump. One of them is The Centre for Children to Happiness (CCH) established and managed by Mr Mech Sokha, who himself is an orphan, the sole survivor in his family of the Khmer Rouge genocide of 1975 to 1979. He started the orphanage in October 2002 with help of a Japanese woman, Ms.Osanai Mieko, a President of Japan Team of Young Human Power (JHP) organization. It provides a home and education to 30 children – 12 girls and 18 boys. The children are either orphans or belong to parents who cannot take care of them due to illness or disability. All of the children previously worked as garbage pickers at the Stoeng Meanchey landfill in Phnom Penh.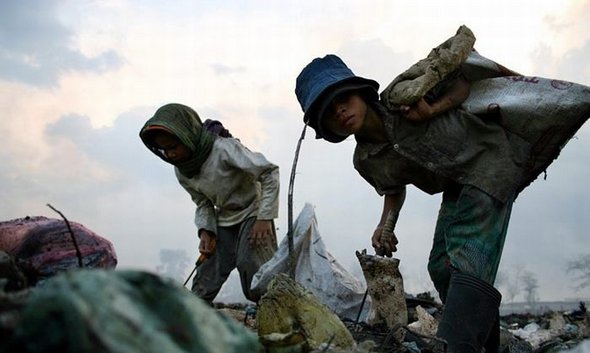 These photos tell their sad and intriguing story, a story of 2000 people and children living in slums and collecting rubbish to survive on a sole verge of existence, a story of greatest human struggle captured by the eye of the camera. These really put your life in perspective! I guess, now, you don't feel so bad about going to work on Monday. Also, makes you want to help these poor people and children a better live they certainly deserve.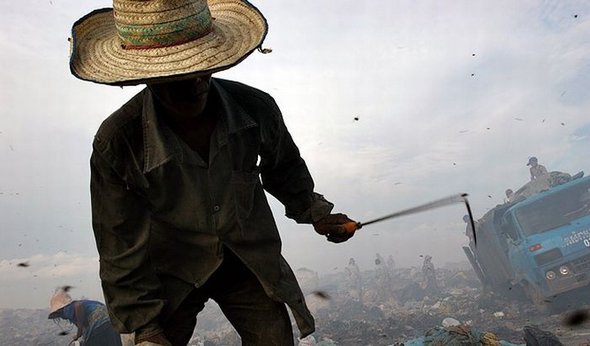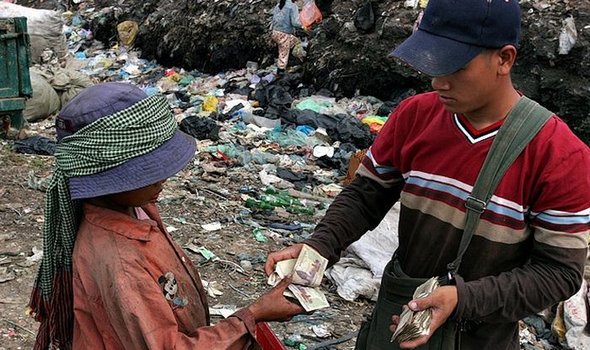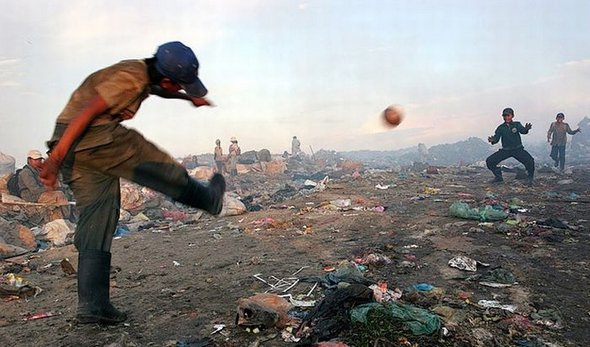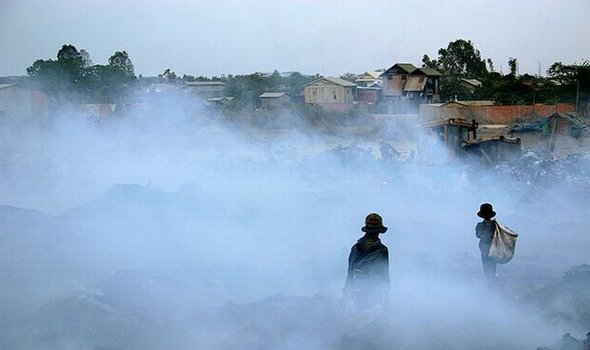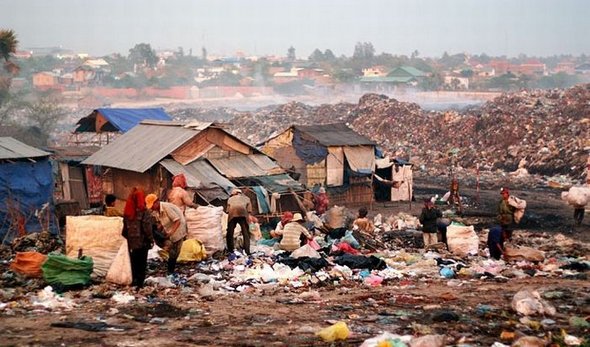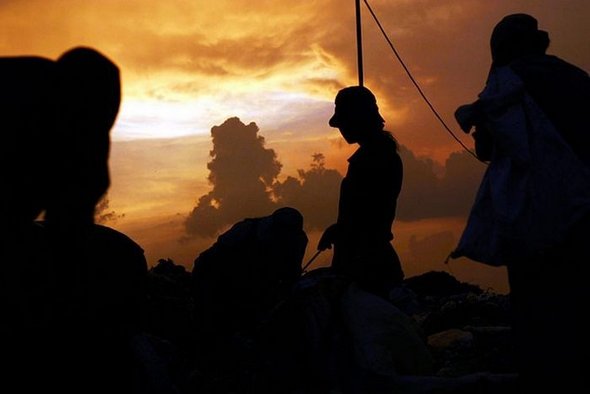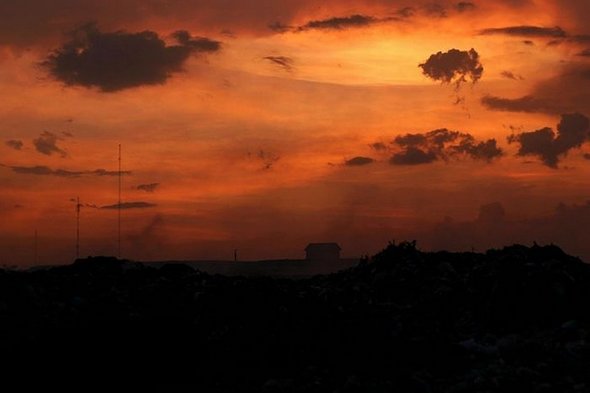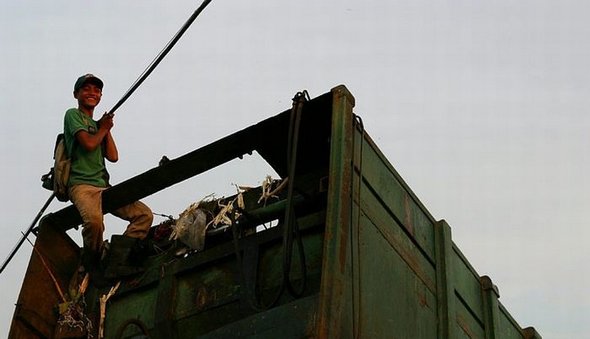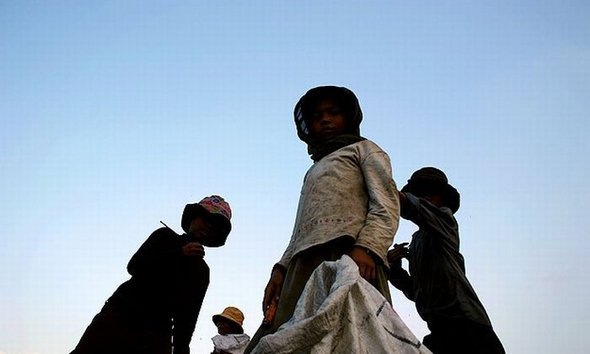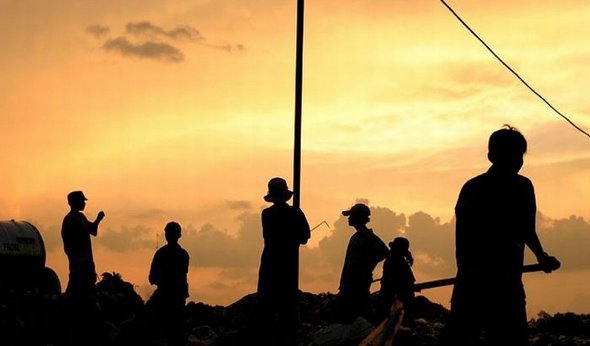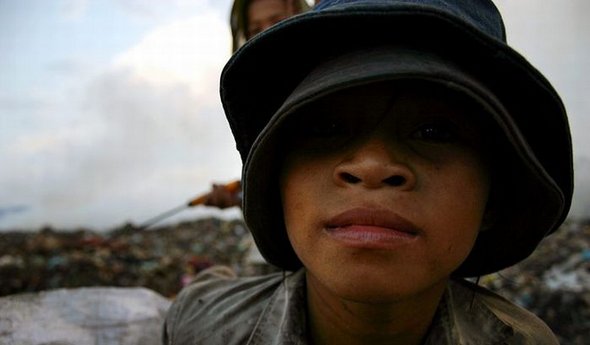 Read more
Top 18 Funniest Costumes to Get Arrested in. I don't know what these people were thinking of when they decided to break the law in these outfits, but it is very amusing. In addition, their lawyers can always defend them on the bases of their (in)sanity.
Greenpeace Trash Can
But officer, I care for the environment!
Star Wars Soldier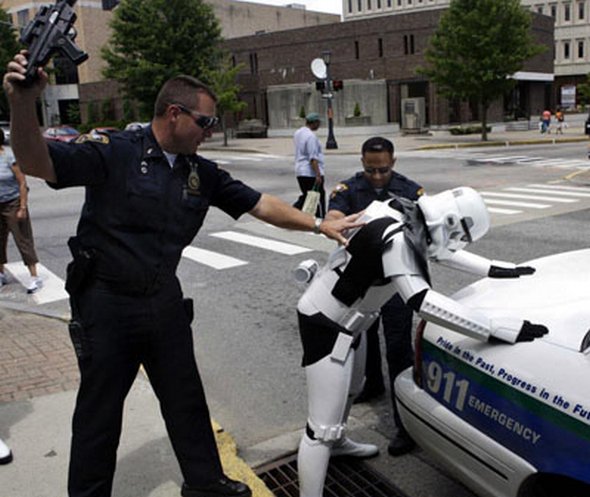 I guess Darth Vader always has a spare of 1.000.000 clones
Spider Man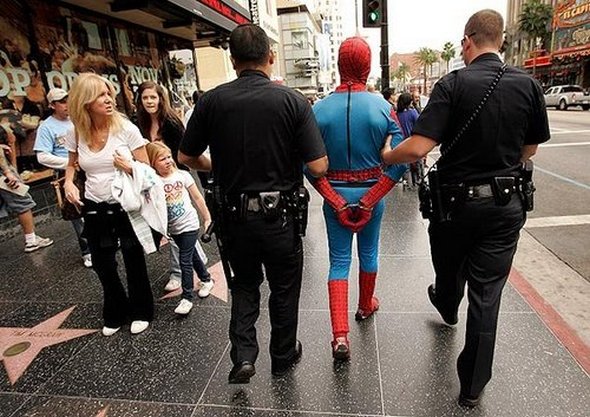 He ran out of spider web
Snow White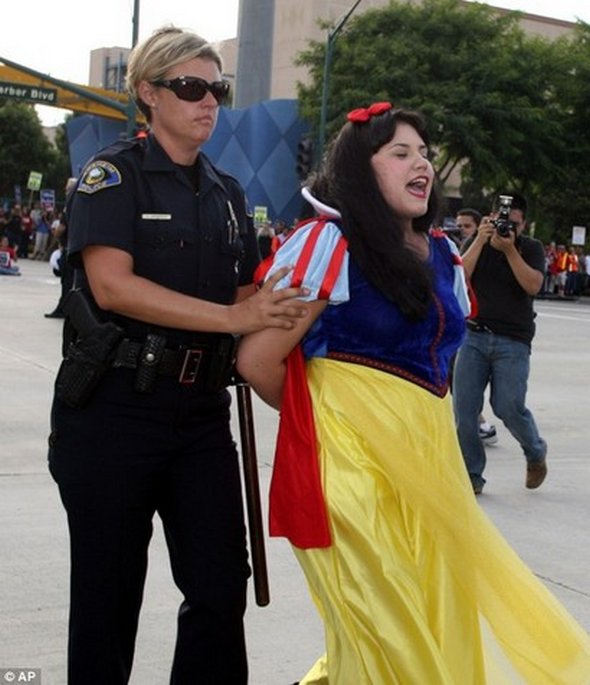 She was dealing some white stuff

A Devil or Red Daemon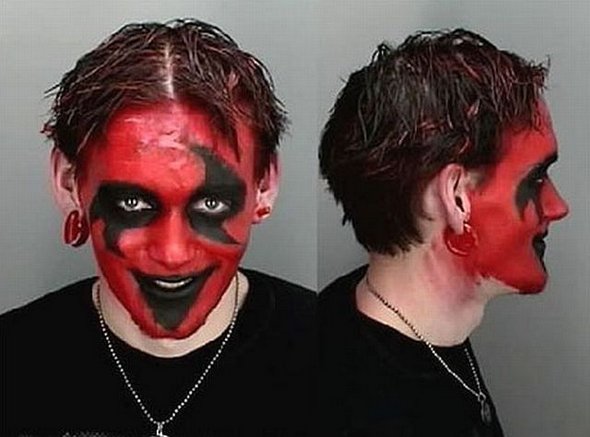 He was caught "Red Faced"
The Gold Man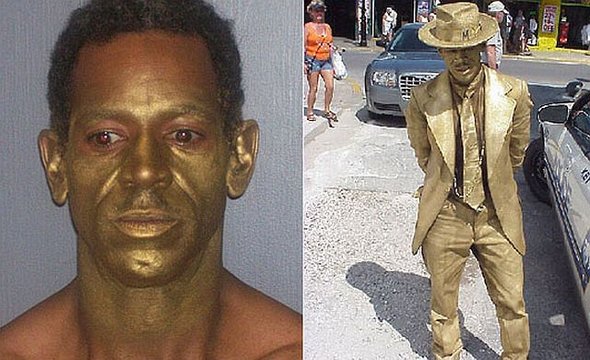 Lost his golden horse shoe
Ronald McDonald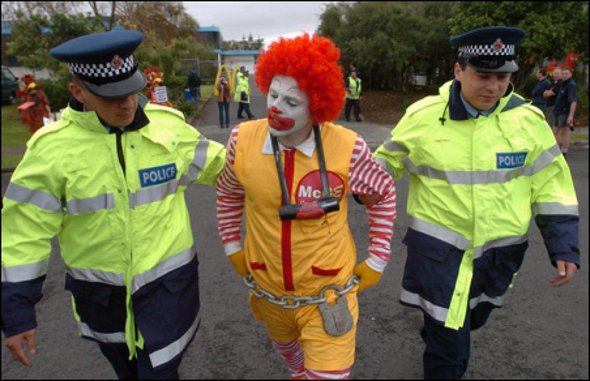 It was about time someone arrested him
Santa Claus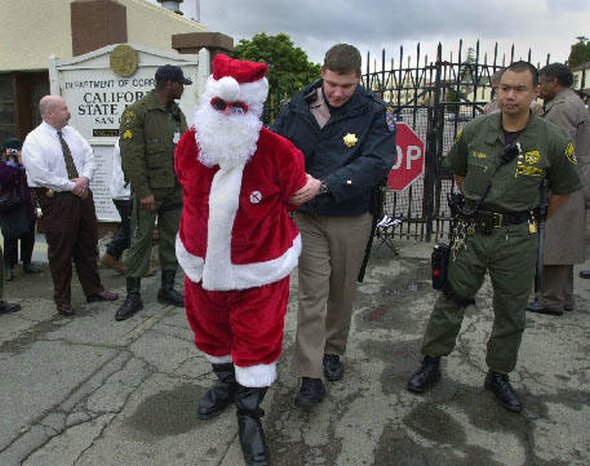 It is going to be a sad Christmas this year
Monkey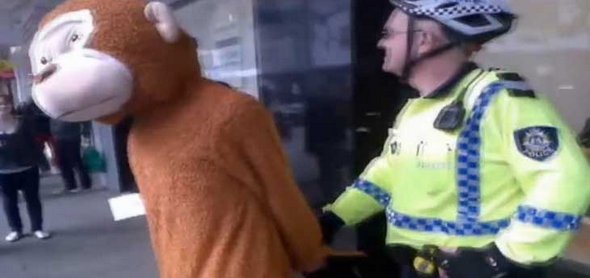 Caught for monkeying around
Peter Pan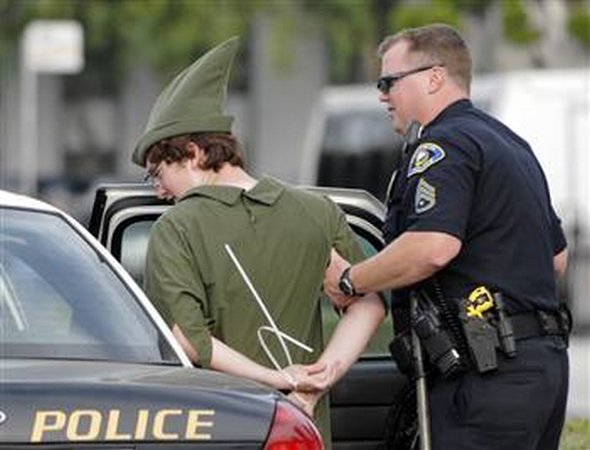 He refuses to grow up!
You MUST see these cool photo galleries!