Baby pandas are amazingly small. Each cub weighs only about 3 ½ ounces (100 grams) at birth. No other mammal gives birth to a baby so much smaller than the adult of its species—except marsupials, such as kangaroos, whose newborn babies live in the mother's pouch until they are more fully developed.
A panda mother must carry her baby around very gently and take care of it until it is big enough to move around on its own. Pandas are known for being very careful and protective mothers. With such tiny babies, they have to be!
Newborn pandas cry for milk about every two hours. Between feedings, a panda mother will rarely put her baby down. When sitting, the mother holds the tiny creature in her paw. When she is on the move, she carries the baby gently in her mouth. Panda cubs can walk on their own when they are about three months old.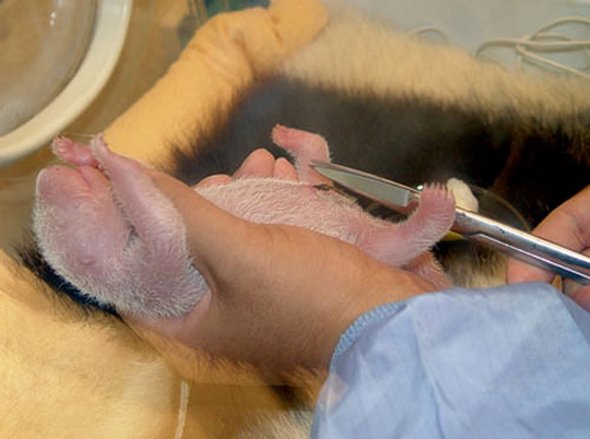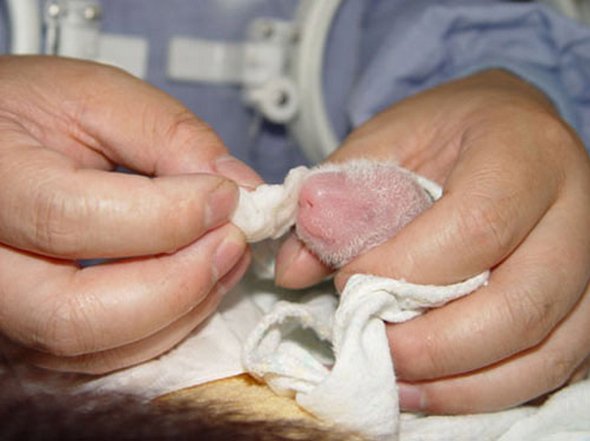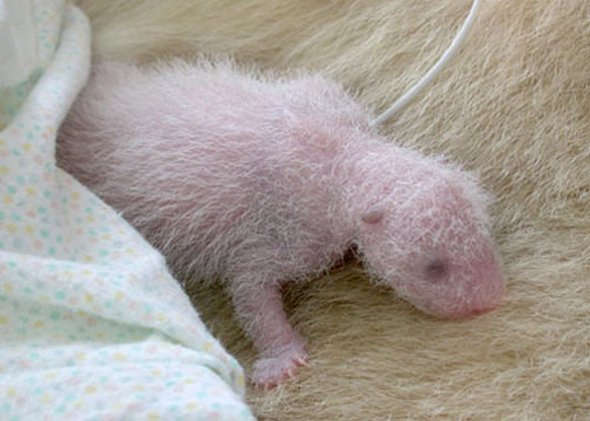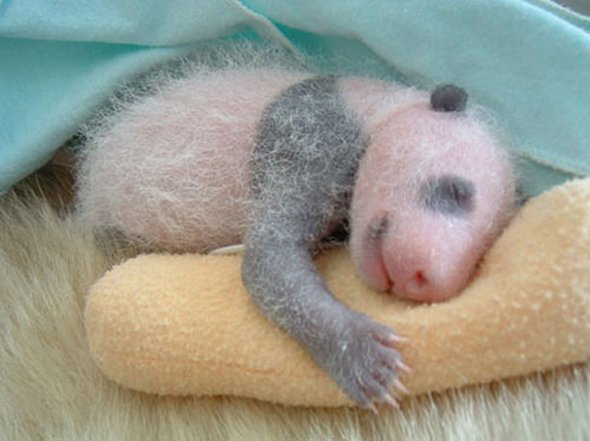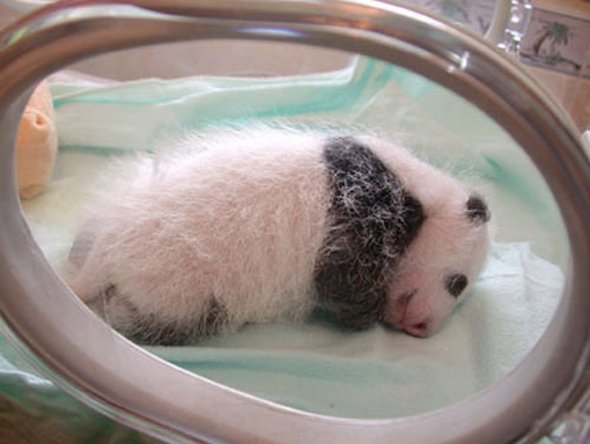 Read more
How many of us believe in the existence of two headed snakes? Well, as with any living creature, they do exist and are a much more common sight than any other two headed animals.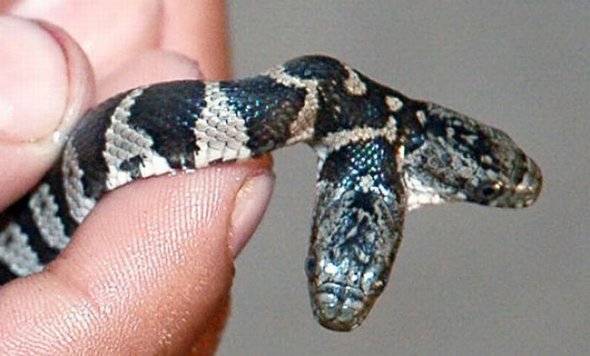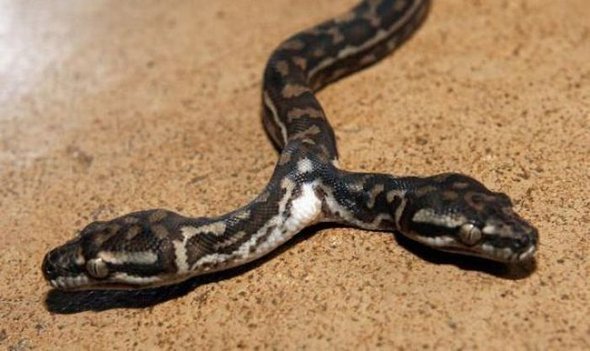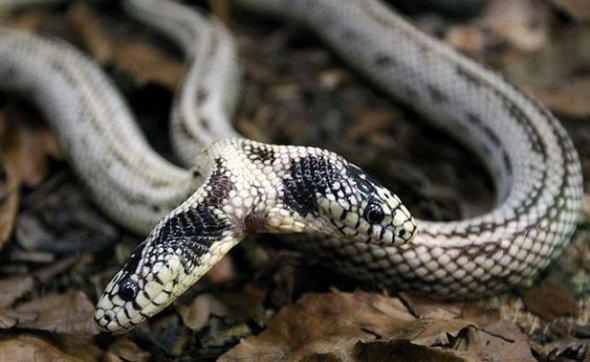 While a normal snake gives most people the creeps, the sight of a two headed snake must be tremendously gruesome, but captivating. In truth, two headed snakes are merely conjoined twins, connected to each other via their organs or body parts as with other twins that are connected. This means that a two headed snake could be joined to the other sharing the same organs, but one being a parasitic head.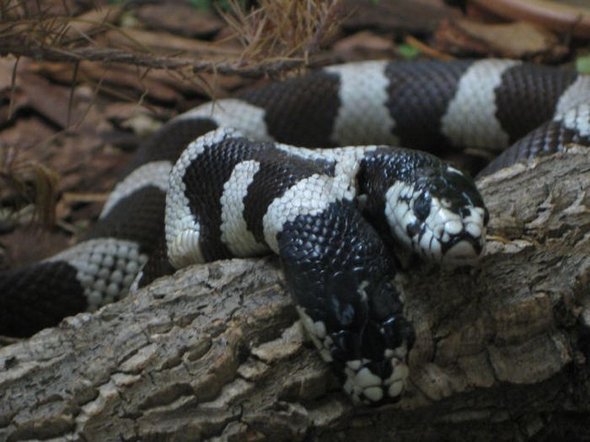 The birth of Siamese or conjoined twins occur when the embryo splits while developing and growing into identical twins, but for some reason does not complete the process of splitting before they are born. The point at which the embryo stops separating varies with each birth therefore, snakes can be joined at any part of the body. Knowing about the life of a two headed snake has been made possible by studies of captured specimens although it has been found that the life of most two headed snakes is very difficult.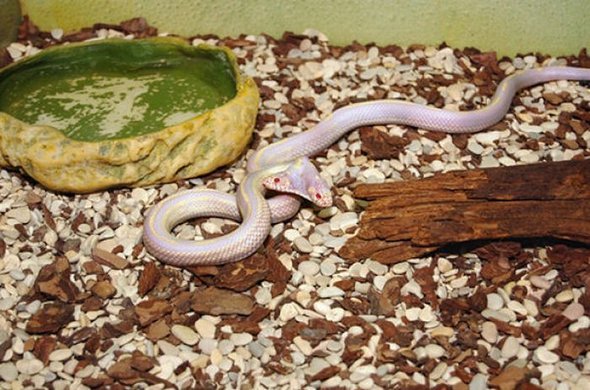 Nature is fascinating and often weird, it surprises us when we least expect. Some creatures use the camouflage techniques as a hunting and defense mechanism, others show everything they have -  like transparent animals. Despite of what we are inclined to think, transparent and translucent animals live also on the ground, not only in the abyss of the ocean and we have visual proof of it. Nothing is photoshopped!
1. Transparent Frog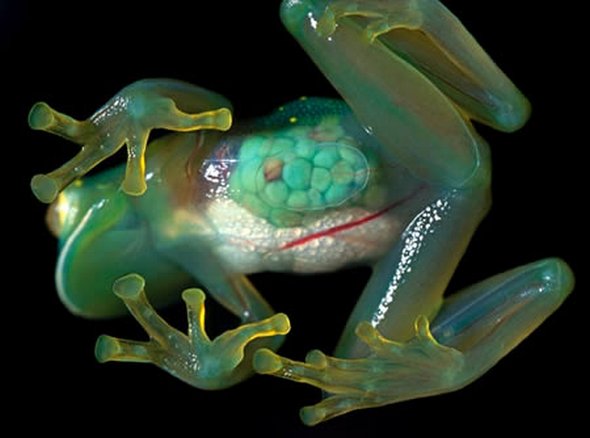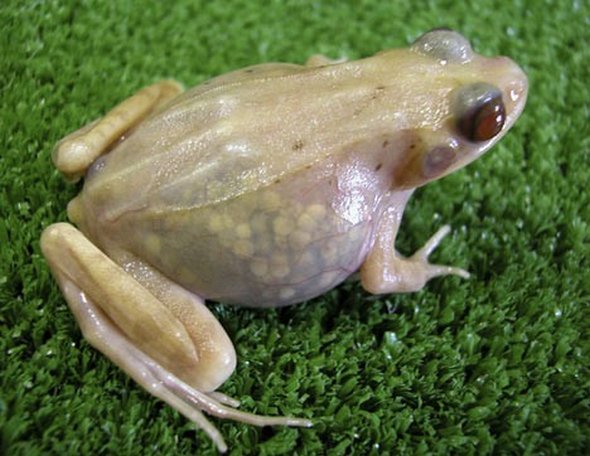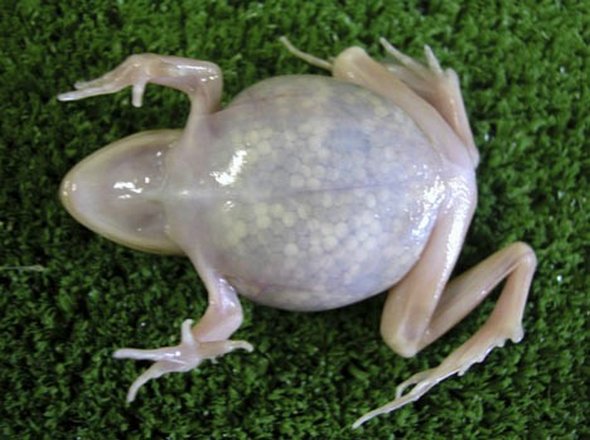 Umm, not so fast, prof… have you seen the "glass frog" (above), native to the Venezuelan rainforest? Like the transparent frogs selectively bred in the lab from generations of pale-skinned Japanese Brown Frogs, the Glass Frog's internal organs and eggs can be seen without too much trouble. Word to Professor Sumida: take the grant money and run!
2. Transparent Cave Crayfish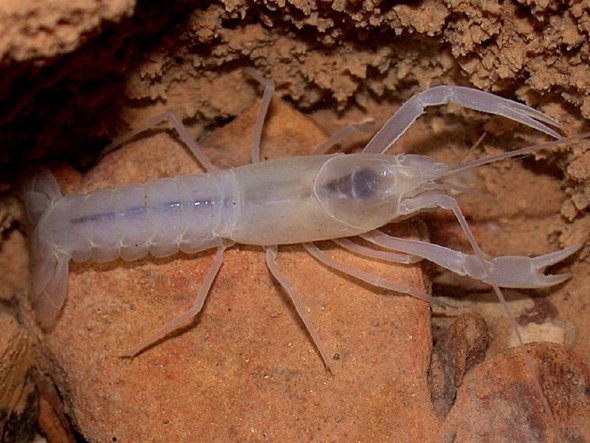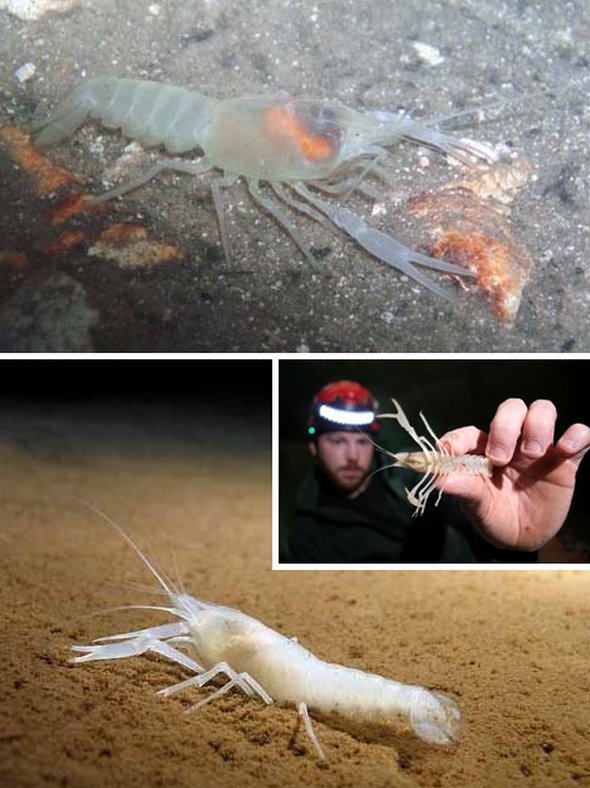 Caves are some of the darkest places on the planet – even sophisticated light-gathering instruments are unable to register a single photon in the deepest, darkest caves. Under these conditions, creatures including fish, spiders, insects and crayfish have evolved into "troglobites": animals so precisely adapted to living in darkness that they cannot survive outside cave environments. Under such conditions, neither eyes nor pigmentation are necessary.
3. Transparent Sea Cucumber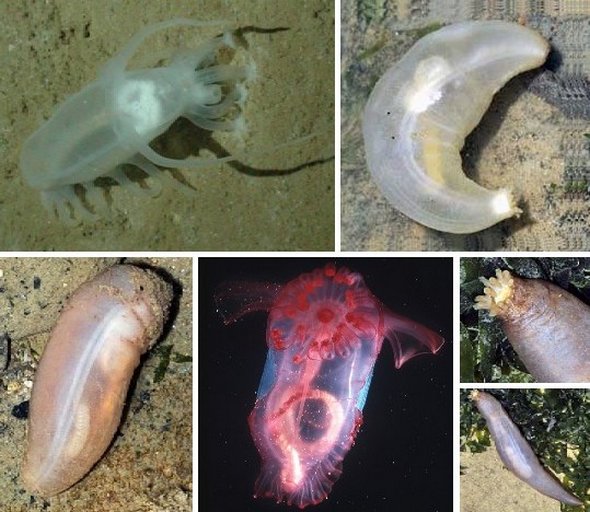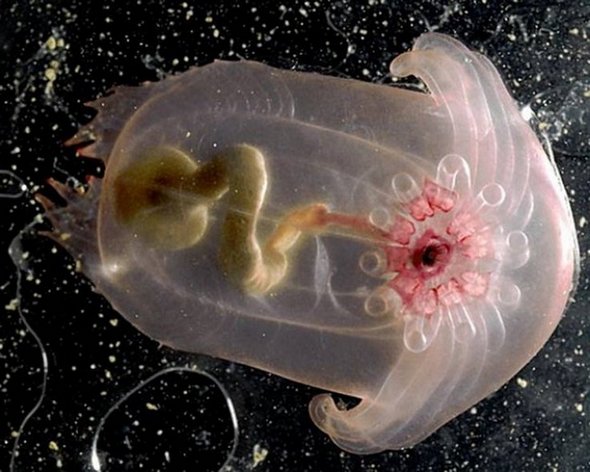 Slow moving, soft bodied bottom dwellers for the most part, Sea Cucumbers are an ancient lineage of sea creatures who have evolved a variety of ways to survive and thrive over hundreds of millions of years of evolution. For some Sea Cucumbers, being transparent allows them to fly under the radar, as it were, of predators in search of a quick & easy ki**.
4. Transparent Icefish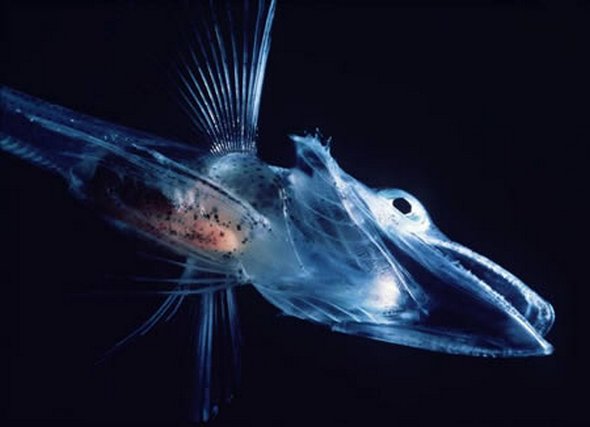 Fund in the cold waters around Antarctica and southern South America, the crocodile icefish (Channichthyidae) feed on krill, copepods, and other fish. Their blood is transparent because they have no hemoglobin and/or only defunct erythrocytes. Their metabolism relies only on the oxygen dissolved in the liquid blood, which is believed to be absorbed directly through the skin from the water. This works because water can dissolve the most oxygen when it is coldest.
5. Transparent Amphipod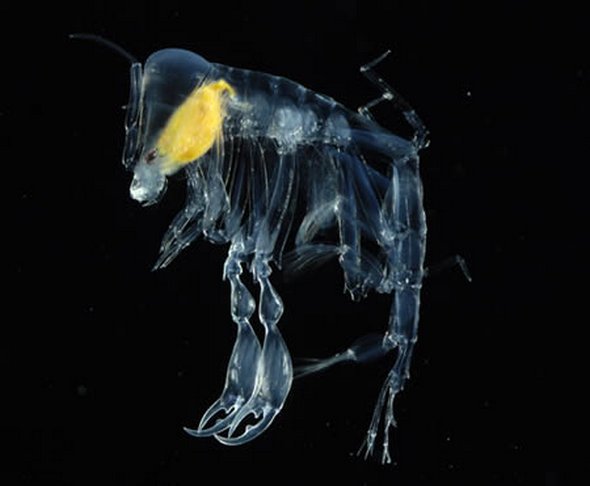 Called Phronima, this unusual animal is one of the many strange species recently found on an expedition to a deep-sea mountain range in the North Atlantic. In an ironic strategy for survival, this tiny shrimplike creature shows everything it has, inside and out, in an attempt to disappear.
6. Transparent Squid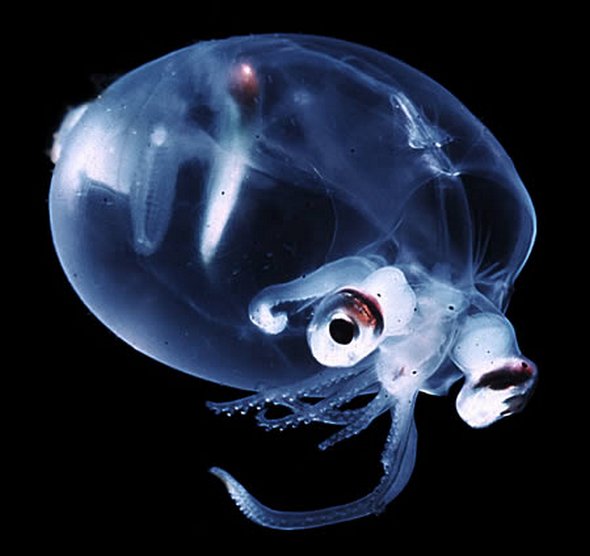 Found on the southern hemisphere's oceans, the Glass Squid (Teuthowenia pellucida) has light organs on its eyes and possesses the ability to roll into a ball, like an aquatic hedgehog.
7. Transparent Siphonophores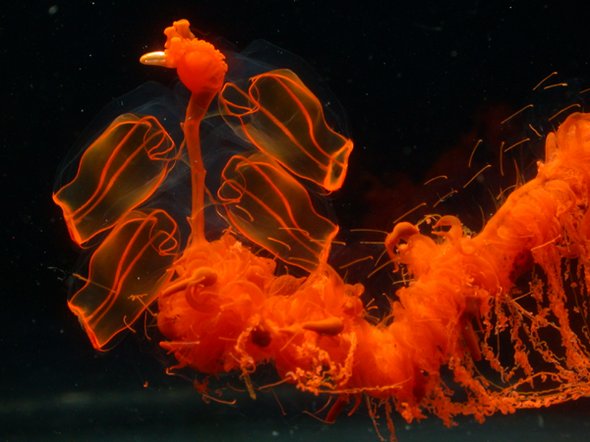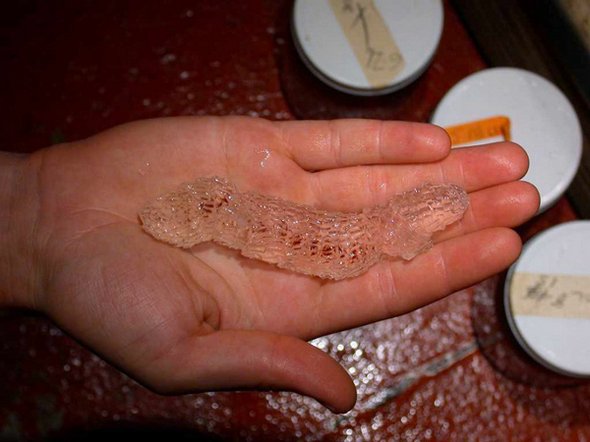 Siphonophores belong to the Cnidaria, a group of animals that includes the corals, hydroids, and true jellyfish. Marrus orthocanna, a deep sea siphonophore. The combined digestive and circulatory system is red; all other parts are transparent.
Nature can be very strange and sometimes its creatures can be incredible. Here are 4 of the world's most unusual plants. Don't give any of these to your Valentine…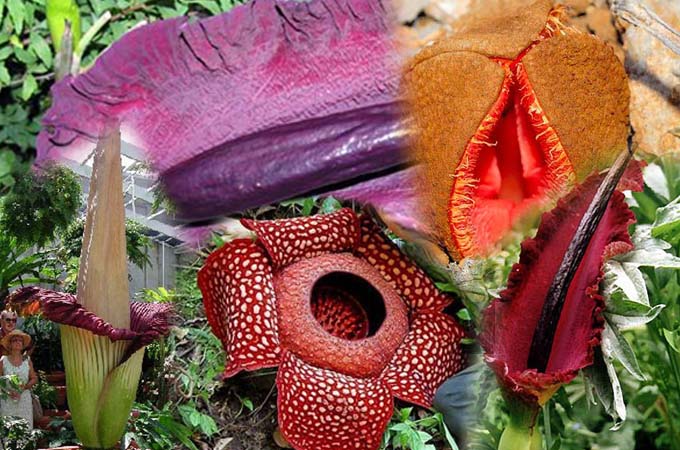 1. Dracunculus Vulgaris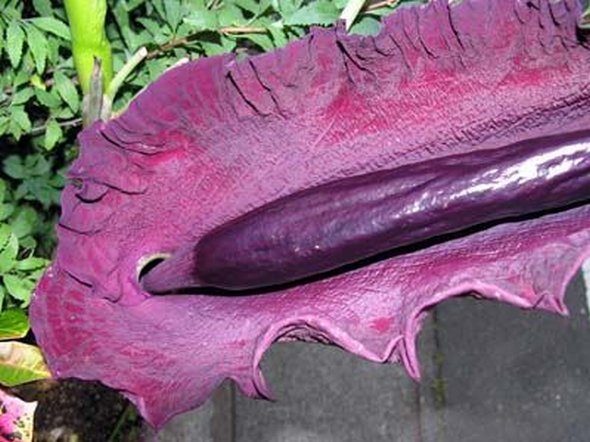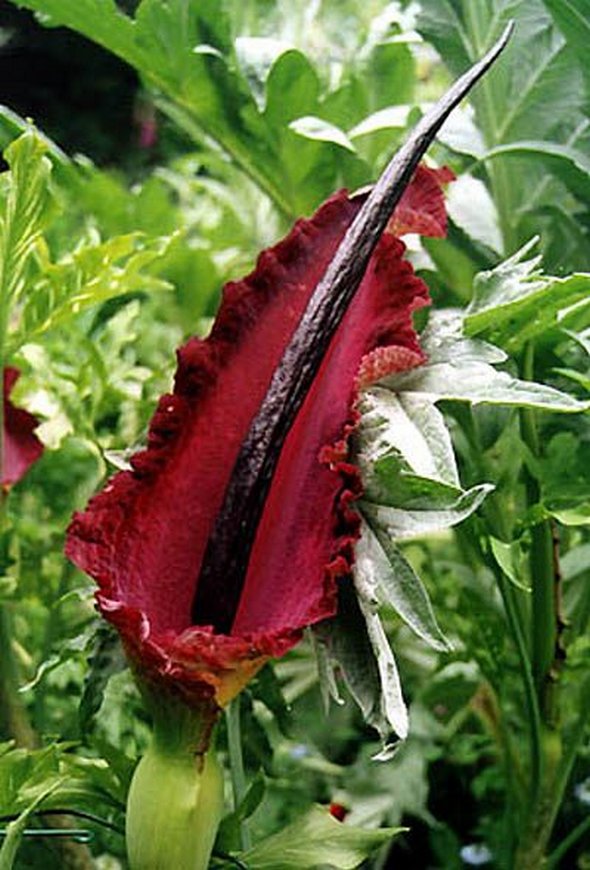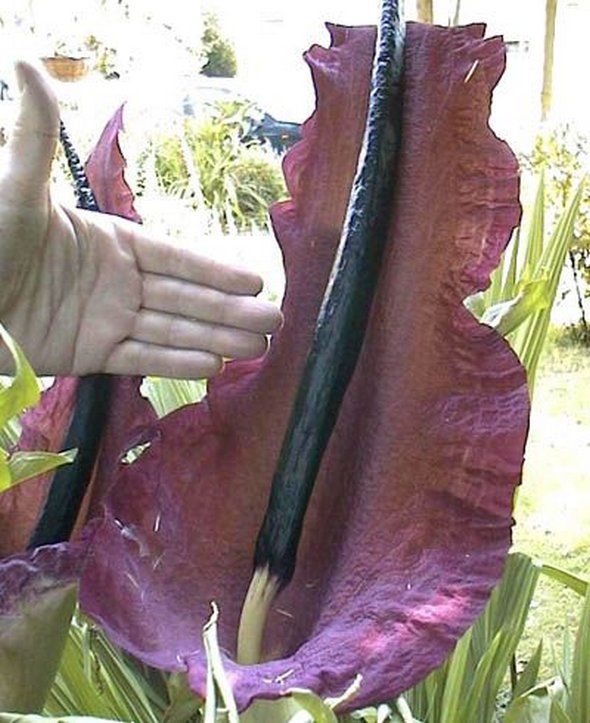 The Dracunculus Vulgaris smells like rotting flesh and has a burgundy-colored, leaf-like flower that projects a slender, black appendage.
2. Rafflesia Arnoldii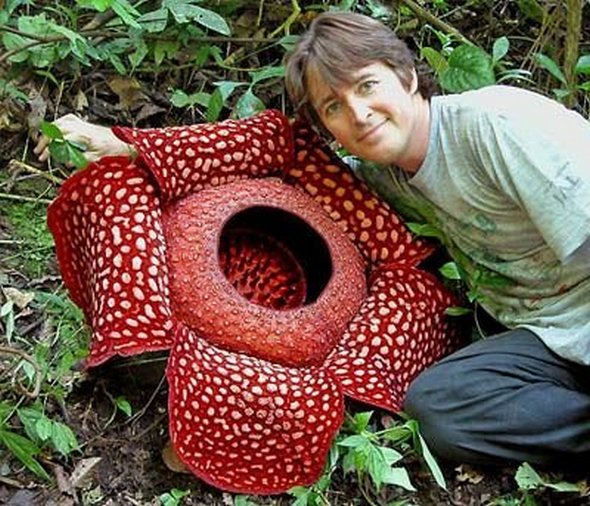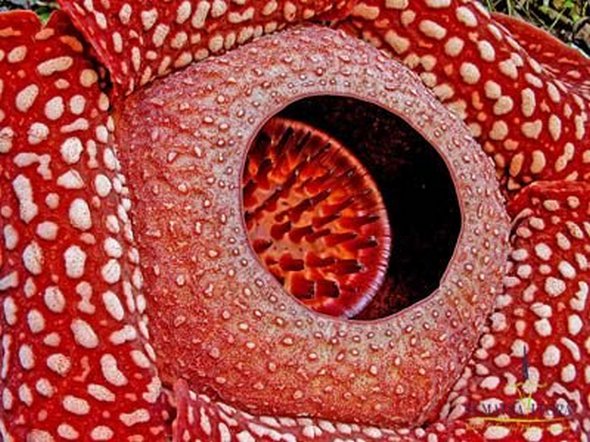 This parasitic plant develops the world's largest bloom that can grow over three feet across. The flower is a fleshy color, with spots that make it look like a teenager's acne-ridden skin. It smells bad and has a hole in the center that holds six or seven quarts of water. The plant has no leaves, stems, or roots. Read more
A hybrid is the combination of two or more different things, aimed at achieving a particular objective or goal. In different contexts this may refer to:
* In mythology and iconography: o Hybrid (mythology), a creature combining body parts of two or more species
* In biology: o Hybrid (biology), the offspring resulting from cross-breeding of different plants or animals
* In "Photoshop breeding":  everything what you want and what you can imagine to combine is possible!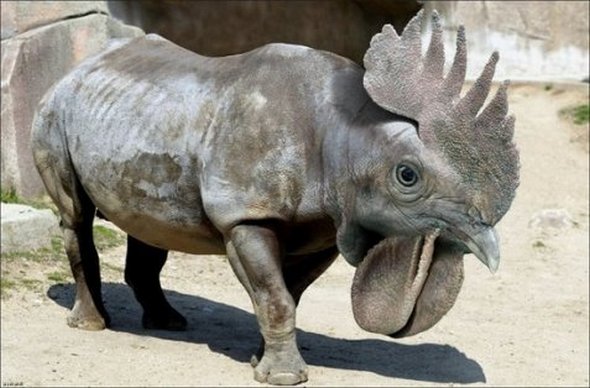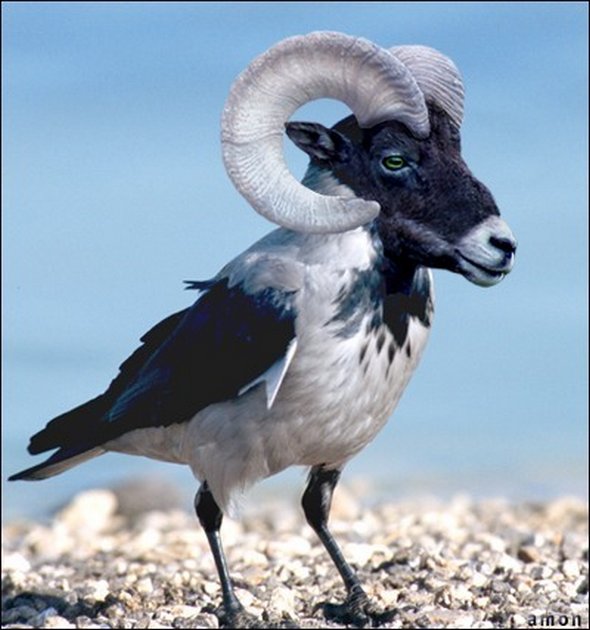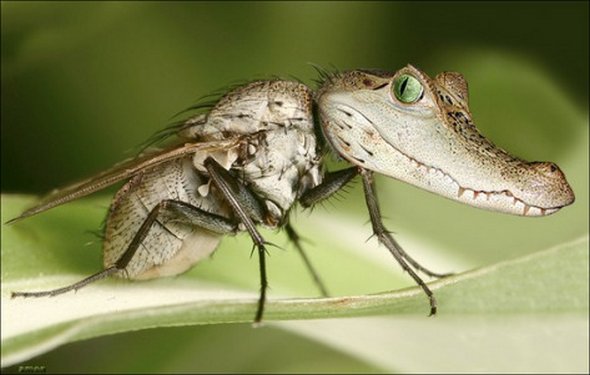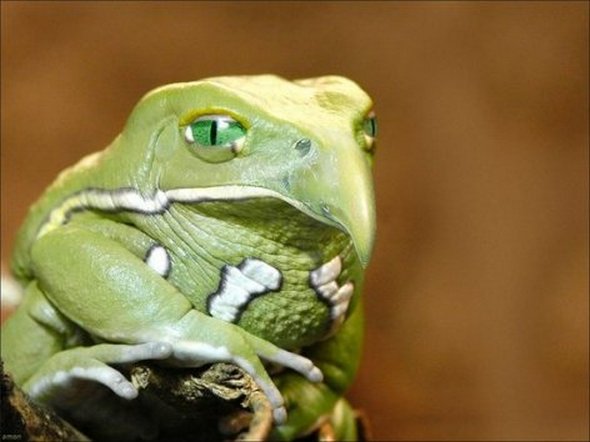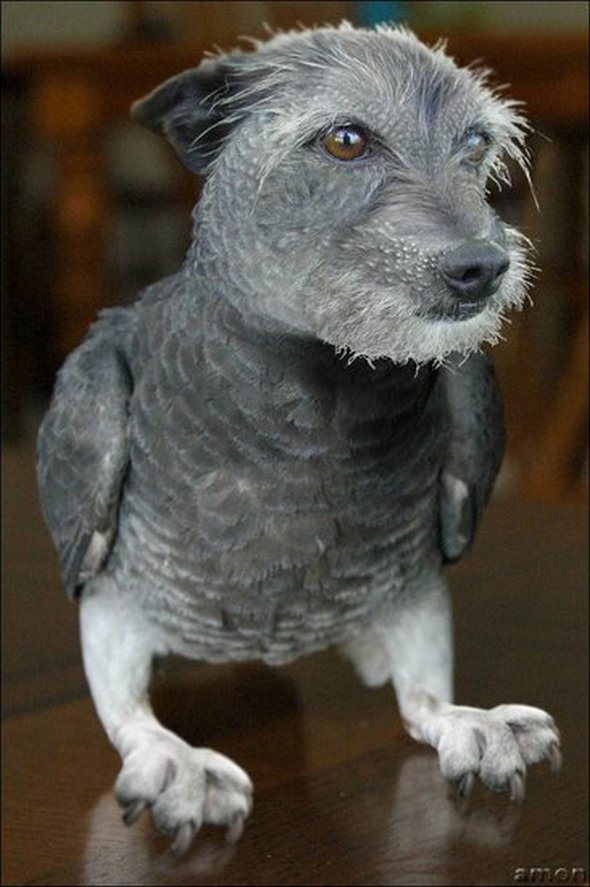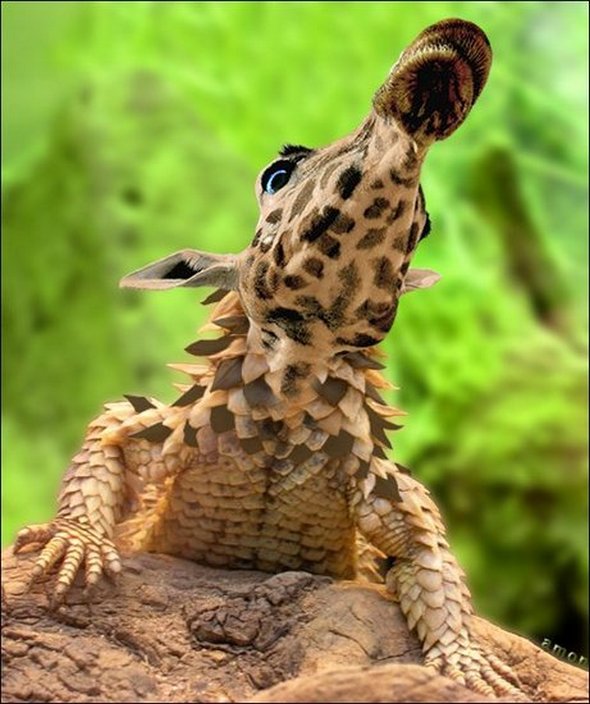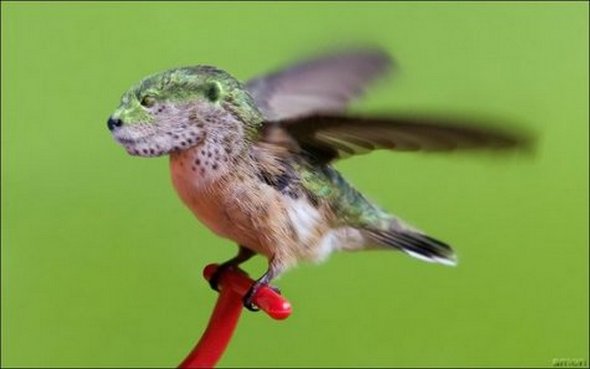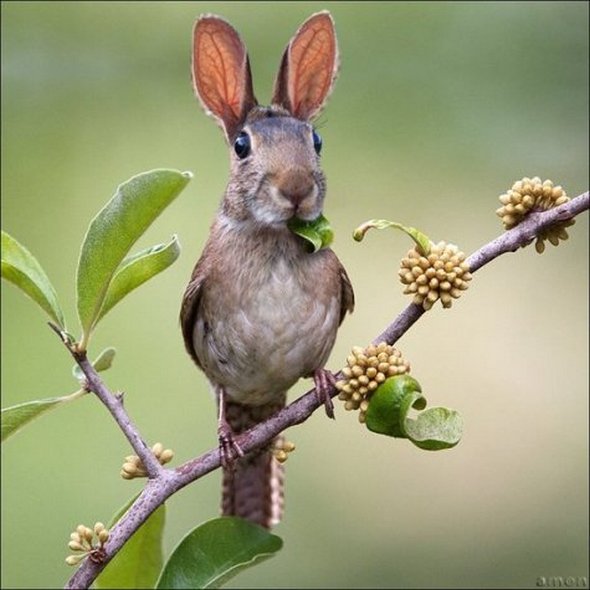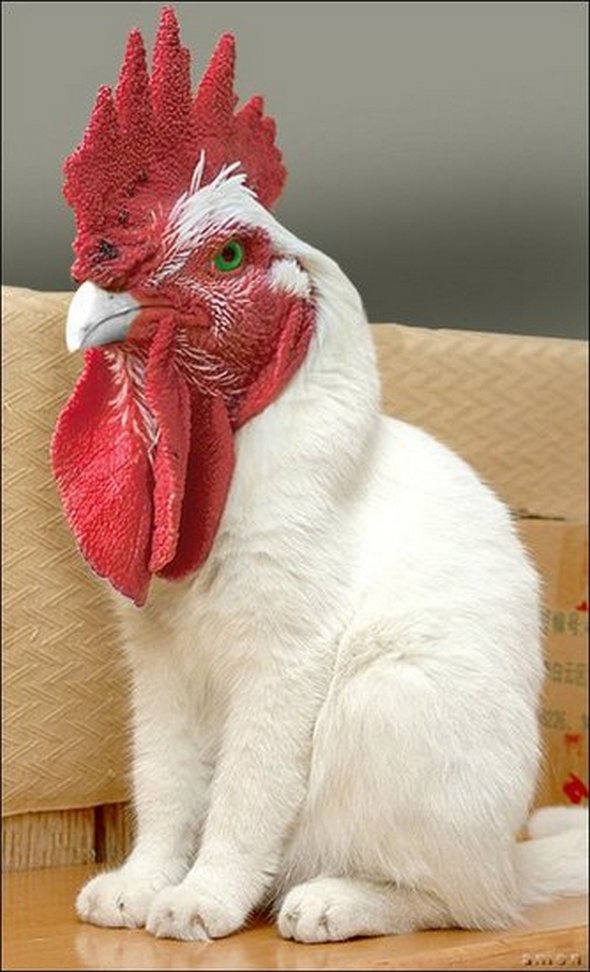 Read more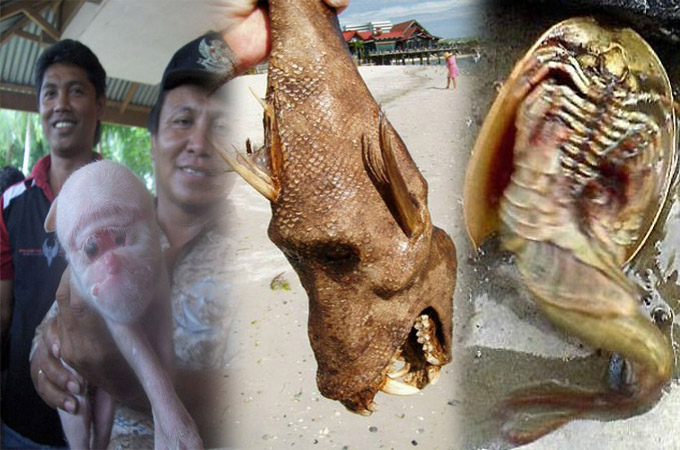 Weird creatures tend to show their faces on the planet Earth. Thanks to the Internet we are able to see a lot of freaky unexplainable photos of creatures we are tempted to call monsters. These are, as we see them, top 5 weirdest creatures ever found on the face of the Earth.
Piglet With Monkey's Face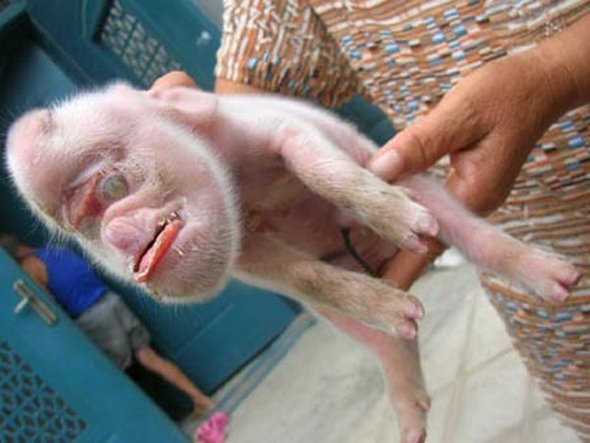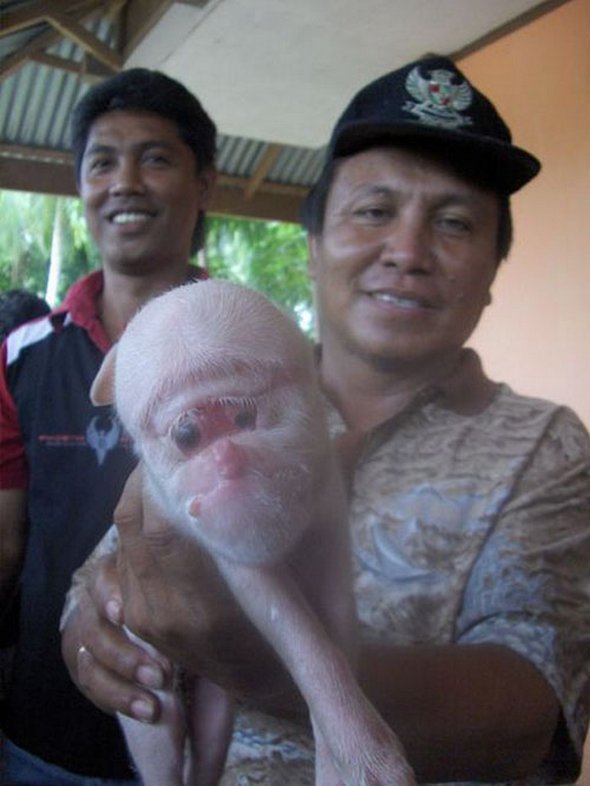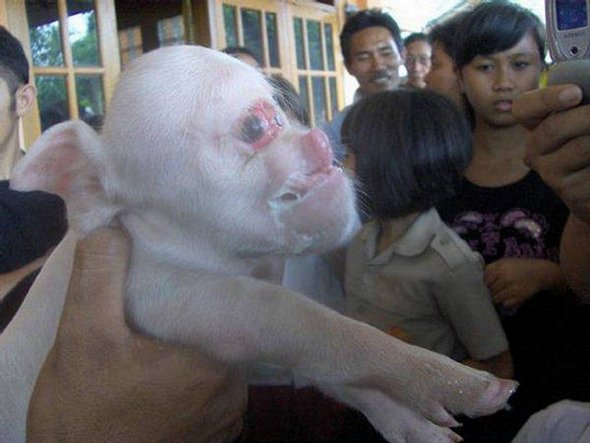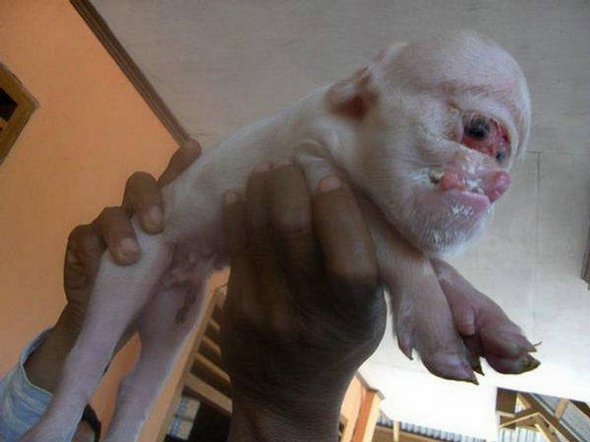 The animal has a simian jaw, bulging forehead, small snout and eyes that are so close together that they appear almost attached. Its front legs are much shorter than its back legs, causing it top hop rather than walk on all fours like a normal piglet. The animal was one of five piglets recently born to a sow owned by a family in Fengzhang village, Xiping township.
"It's hideous. No one will be willing to buy it, and it scares the family to even look at it," owner Feng Changlin told the Oriental Today newspaper.
But the monkey-piglet has become something of a local tourist attraction, with people coming from across the area to photograph its remarkable features.  And not everyone in the family is disgusted by its appearance.
"Our son likes to play with it, and he stopped us from getting rid of it. He even feeds it milk," said Mr Feng's wife.
The piglet's rare condition is thought to be caused by a form of holoprosencephaly, a brain development disorder that can cause cyclopia, the failure of eyes to properly separate.
Source: 1
Seven legged baby goat in China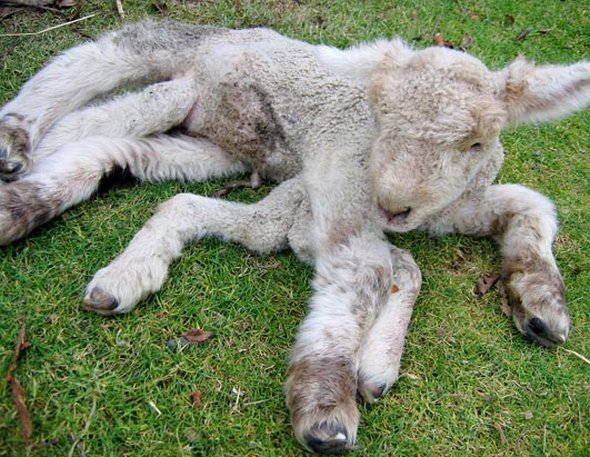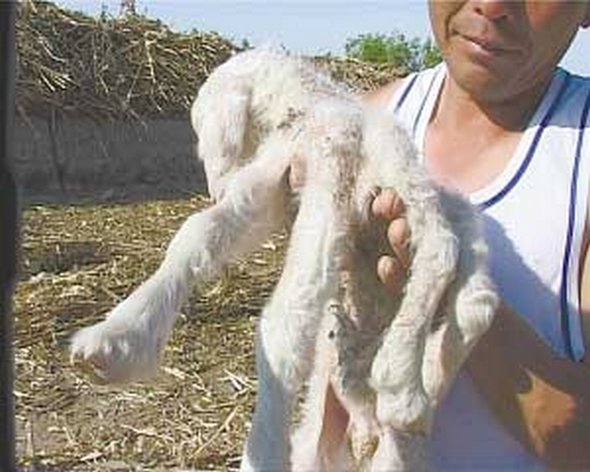 A goat with seven legs has been born recently in Jiaoliuhe township, Taonan, Jilin Province in China. The owner of the goat, a woman surnamed Song, explained that it was a difficult birth but the goat is standing on four of it's legs and is feeding.
"It was very difficult for the goat to deliver the kid, so I used my hand to pull out. It scared me!" the owner said.
"It is the first time I've seen anything like this in 13 years."
Animal experts, a local biologist Li Chunsheng have said the chances of long term survival are slim.
Monster Washed Ashore in Montauk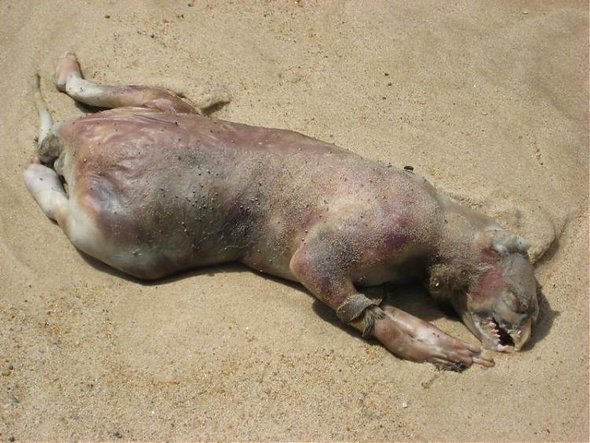 Read more
Leon Botha is a painter and DJ who has a rare disease, Progeria , disease childhood genetic causes aging premature and very sharp . A disease that have 1 in 8 million newborns. The average age of a person's life with this disease is 13 years , although the case of Leon is one of the longest-lived , now has 24. No one knows how many years he will live.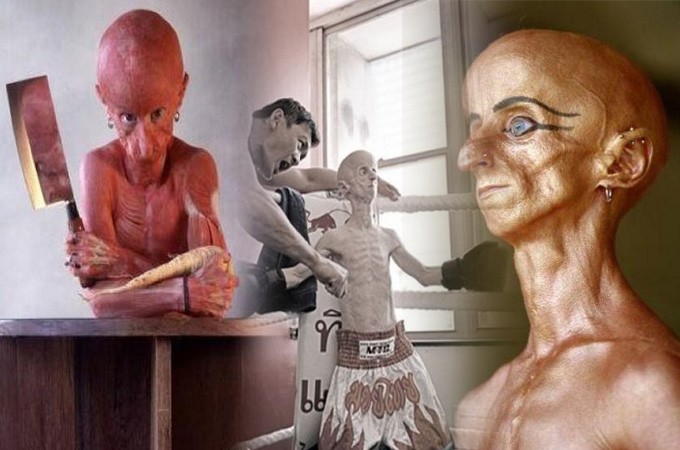 The key to African DJ's having as normal life as possible and not beeing overwhelmed , was having a good sense of humor, and showing himself to the world as he is . Besides his work as DJ and artist , Leon Botha has posed for several known photographers. We could all learn from this brave man, his attitude to life and the art expression he has achieved thanks through his startling appearance. He is an alien walking among us.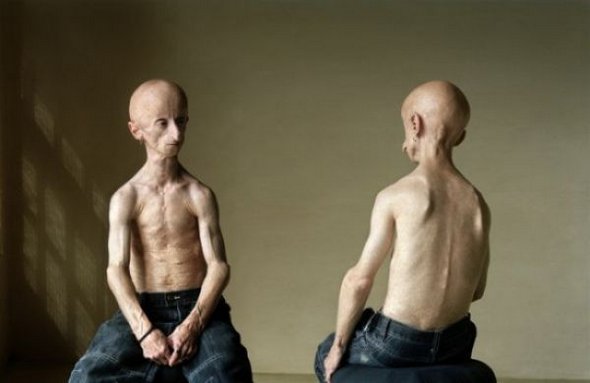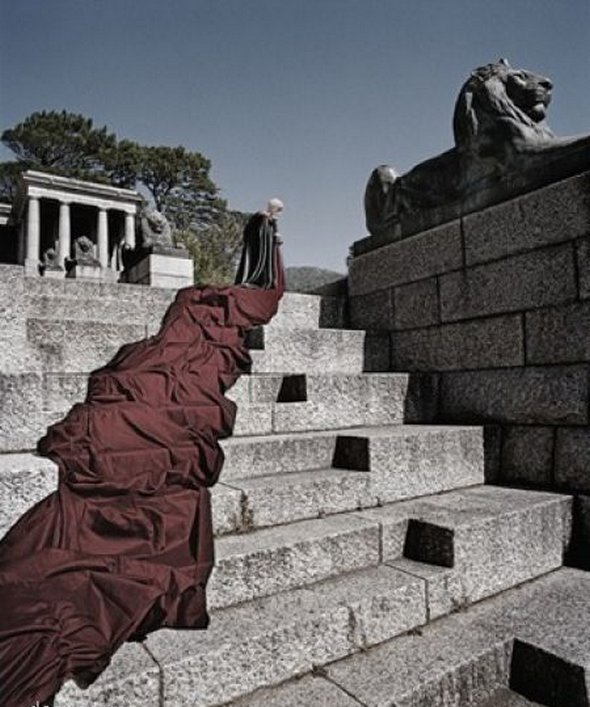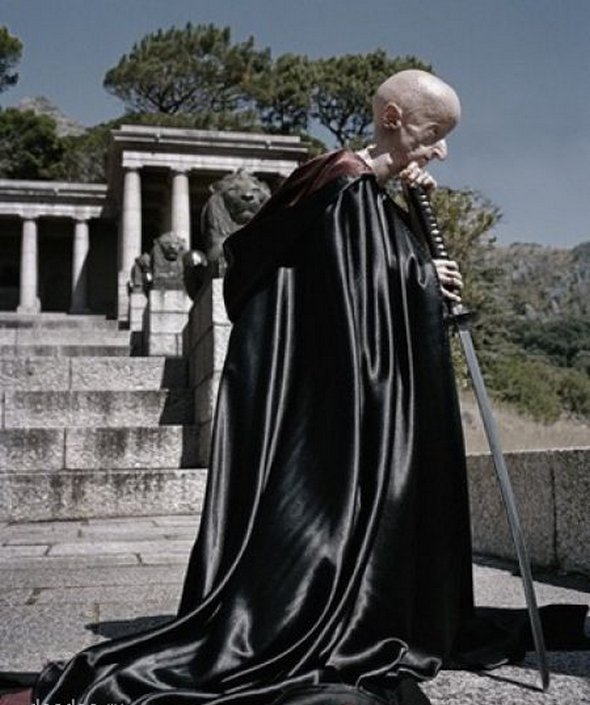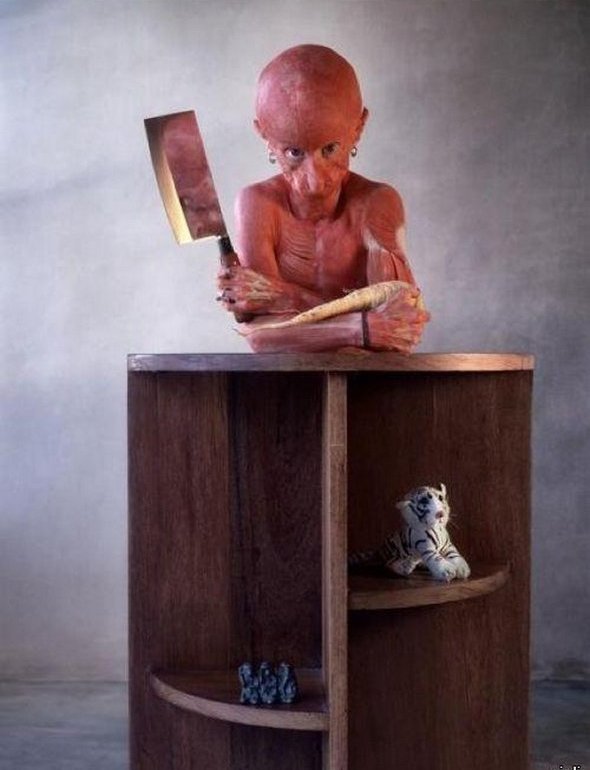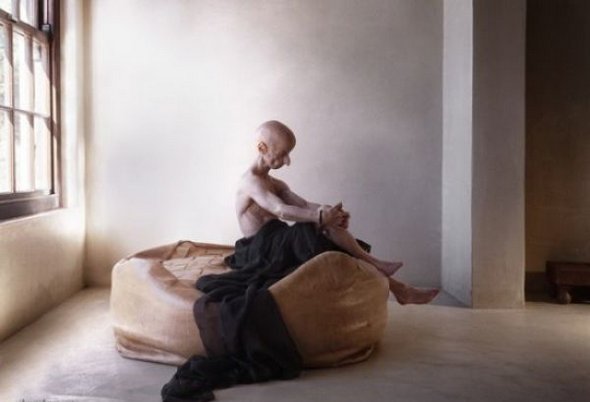 Read more
You MUST see these cool photo galleries!