It might drive some people up the walls to live with indoor skateboarders, but for a pro-skater client this is a dream home quickly coming true. The architects of Air Architecture, venturing into new territory with this unique design, modeled aspects of the house ahead of time in order to test their fitness in terms of slopes, angles and materials that would both suit a human abode and be appropriately durable for real skateboarding use.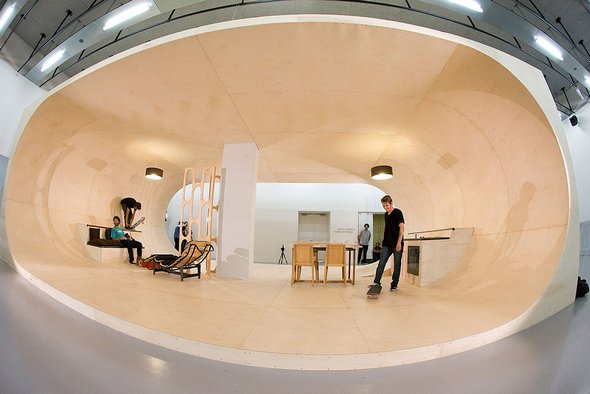 In the yet-unfinished design, there is hardly a spot in these spaces that one could not grind or skate on or jump or flip from. This includes not only skateboardable walls but also built-in furniture designed specifically to the purpose.
In fact, the final home will have continuous curves, rails and surfaces for skaters to move entirely into, through and around the residence. A complete circuit will weave through the kitchen into living and dining rooms and back out through a bedroom and bathroom (assuming all doors are left open along the route, inside and out). Various local woods, bent and warped as needed, will conform to the needs of the skater client, and make this a truly one-of-a-kind interior (and exterior) house design.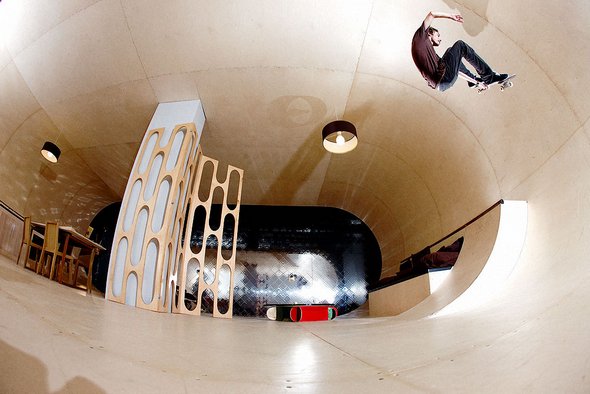 Read more
The American artist Gordon Matta-Clark (1943-78), who trained as an architect, used the urban environment and more specifically buildings as material. He arranged empty premises by, among other things, cutting out fragments. With his interventions he transformed architecture into sculpture, he exposed the soul of a building: to convert a place into a state of mind.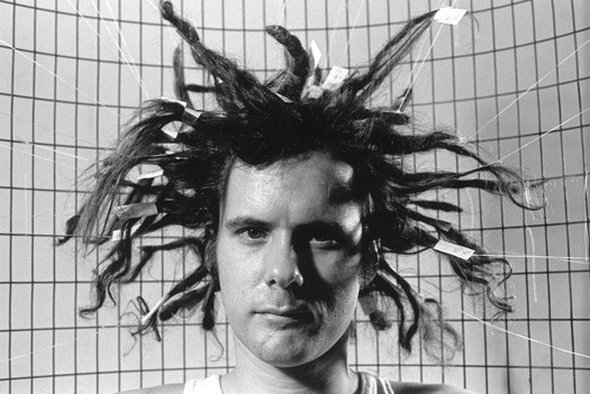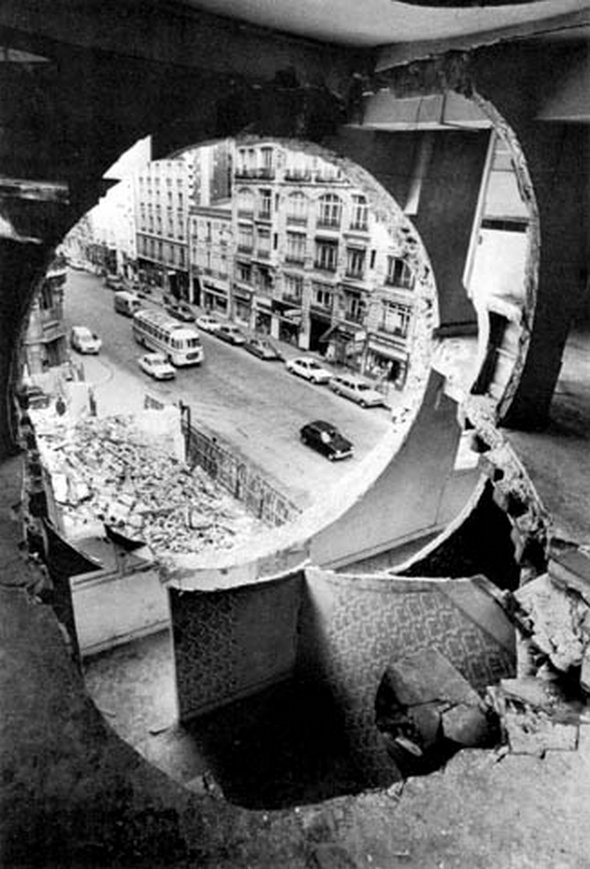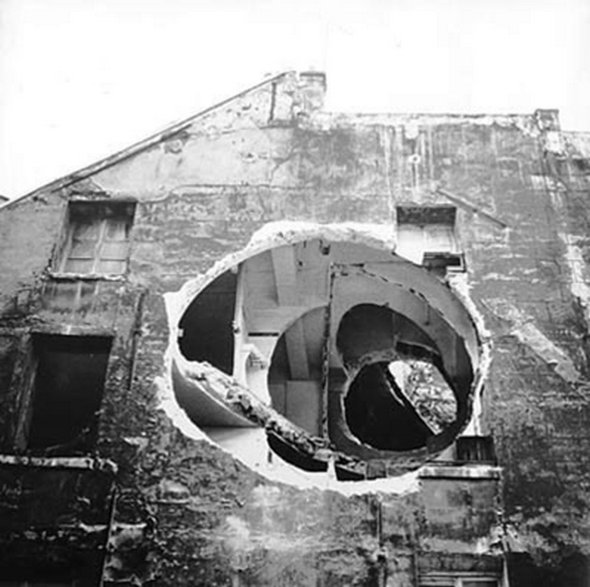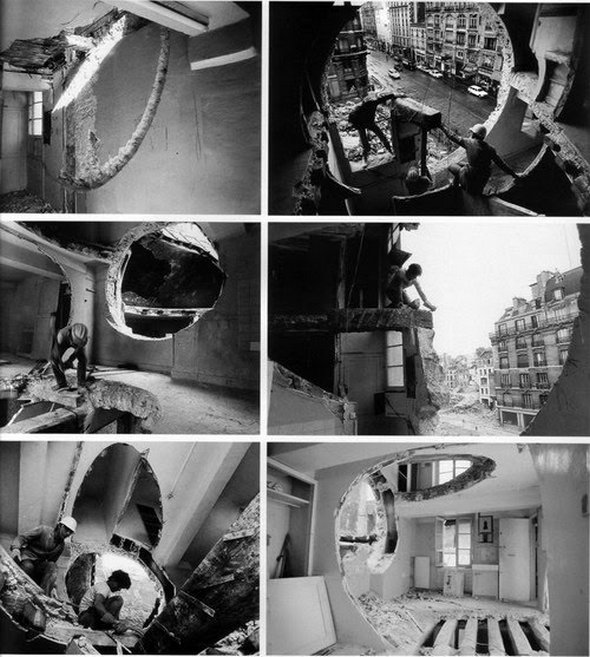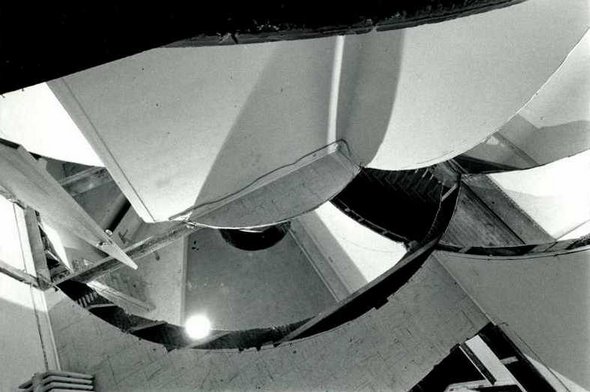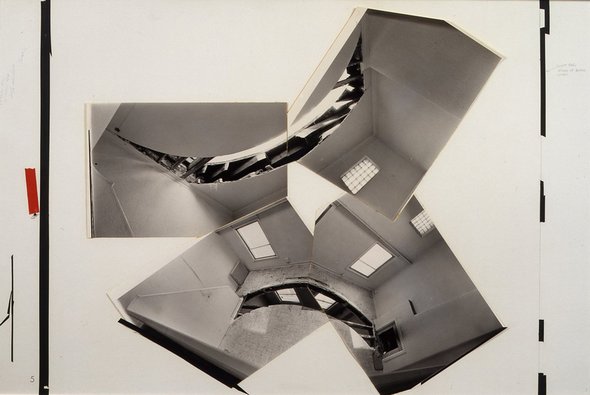 Read more
Frank Owen Gehry, CC (born at February 28, 1929) is a Canadian-American Pritzker Prize-winning architect based in Los Angeles, California. His buildings, including his private residence, have become tourist attractions and many customers seek Gehry's services as a badge of distinction. His works were by far the most often cited as being among the most important works of contemporary architecture in the 2010 World Architecture Survey, which led Vanity Fair to label him as "the most important architect of our age".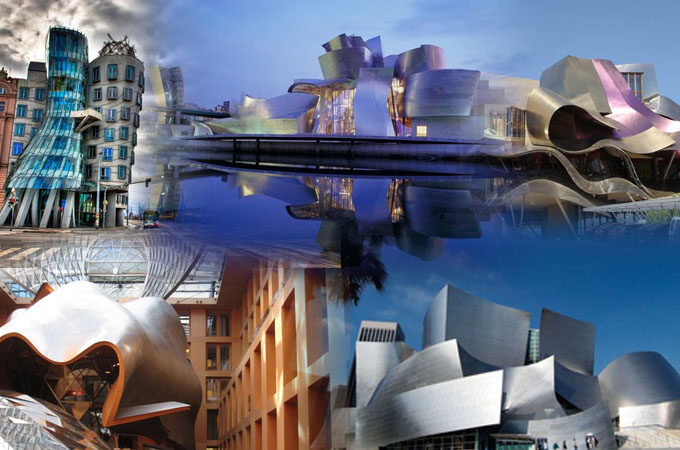 Gehry's best-known works include the titanium-covered Guggenheim Museum in Bilbao, Spain; Walt Disney Concert Hall in downtown Los Angeles; Experience Music Project in Seattle; Weisman Art Museum in Minneapolis; Dancing House in Prague and the MARTa Museum in Herford, Germany. But it was his private residence in Santa Monica, California, which jump-started his career, lifting it from the status of "paper architecture" – a phenomenon that many famous architects have experienced in their formative decades through experimentation almost exclusively on paper before receiving their first major commission in later years.
Guggenheim Museum, Bilbao, Spain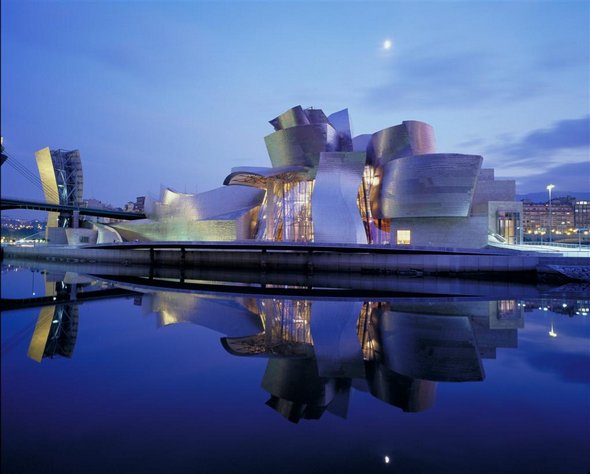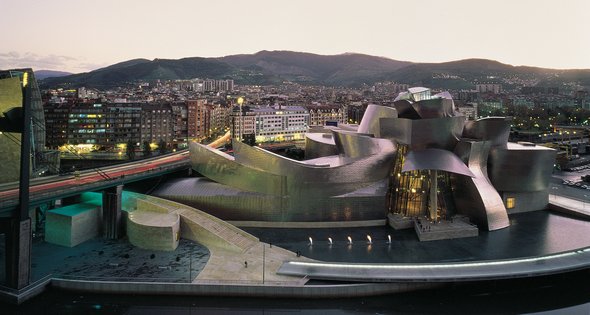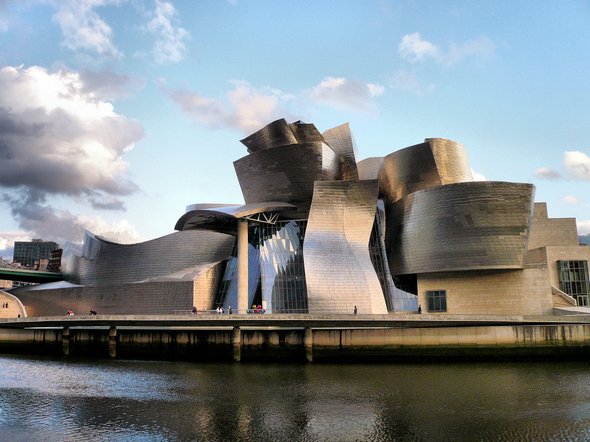 Frank Gehry, Überdacht in Berlin, Germany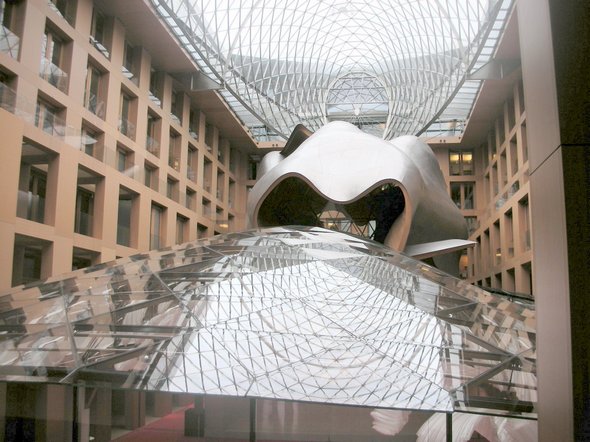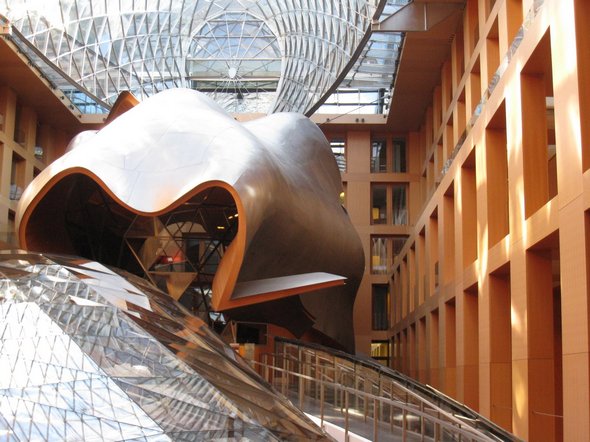 Read more
As our civilization get more and more advanced breakthroughs are made in all the fields of mankind's endeavor: technology, art, design, economy,sciences…Architecture is no exception. Modern architecture has reached the unbelievable heights, that no man from the past would dream of. The slick design, soothing exterior and optimal organization of modern buildings is what makes them the most famous land marks of the biggest cites all around the world. The architecture of the future promises to take this even further. That is why we have decided to give you a sneak preview of how the future will look like with these 10 incredible buildings from the future.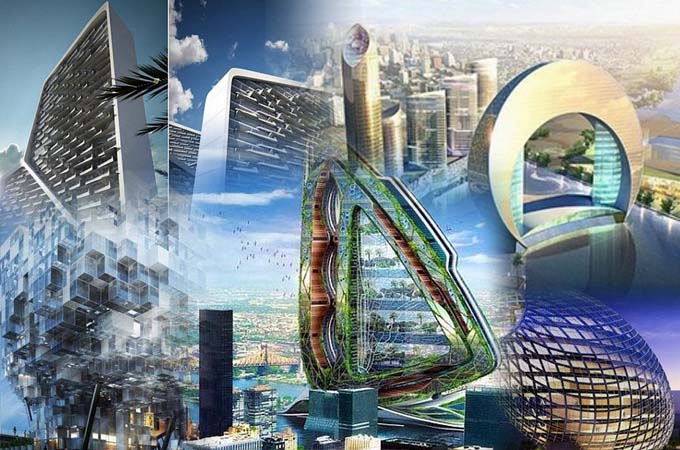 Incredible Cybertecture Egg for Mumbau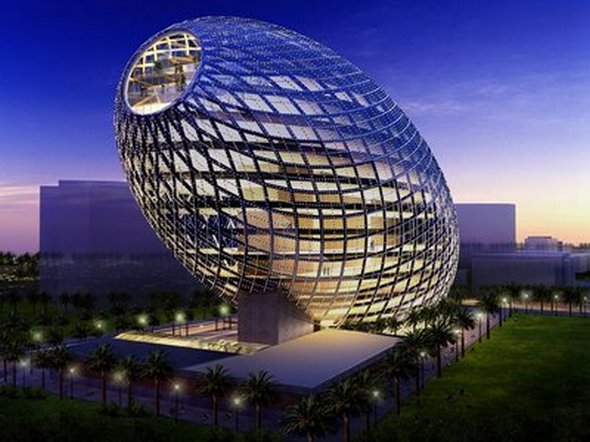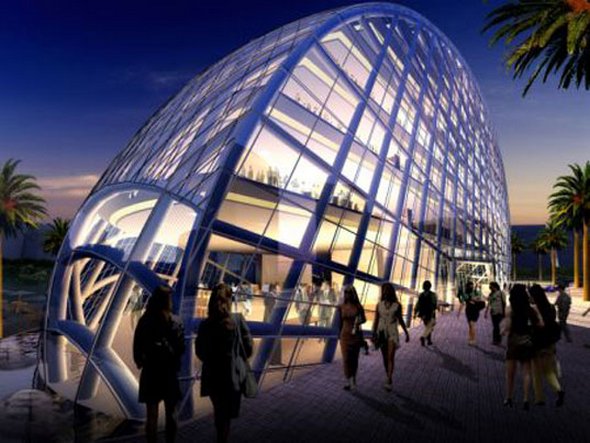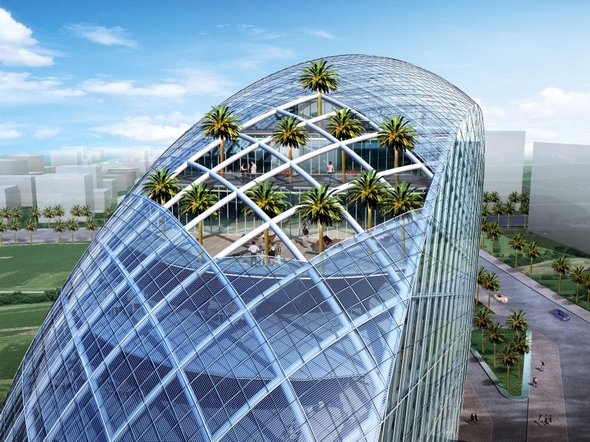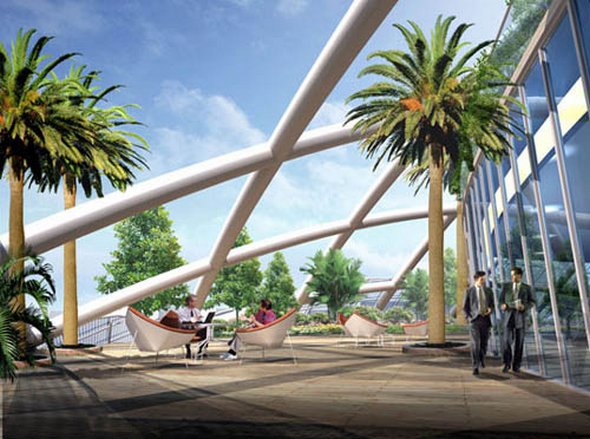 James Law Cybertecture International designed this 32,000 square-meter Cybertecture Egg, commissioned by Vijay Associate (Wadhwa Developers) for Mumbai, India.
Abu Dhabi Performing Arts Center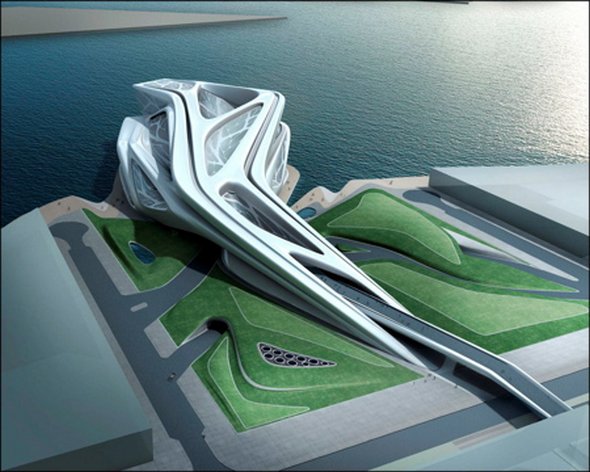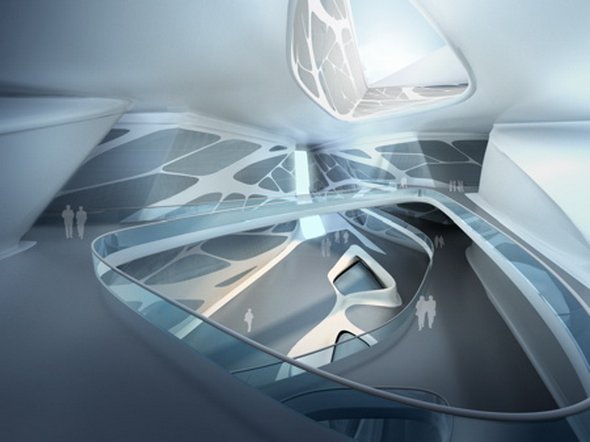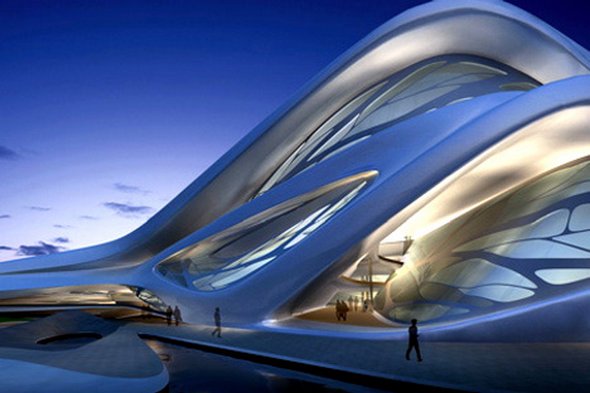 Zaha Hadid's Performing Arts Center will form part of a multi-billion dollar cultural district in Abu Dhabi. Hadid describes the structure as a "biological analogy", with branch and leaf-like components that are "transformed from these abstract diagrams into architectonic design."
Singapore Pavilion – World Expo 2010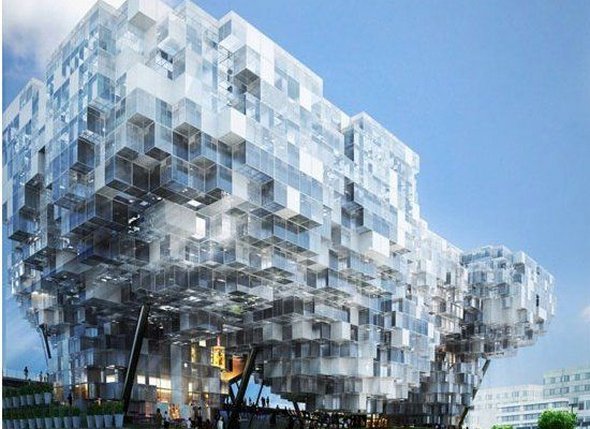 Design Act designed this incredible building, made up of permuted cubes, for the World Expo 2010 Singapore Pavilion competition.
"Dragonfly" Vertical Farm – Incredible Buildings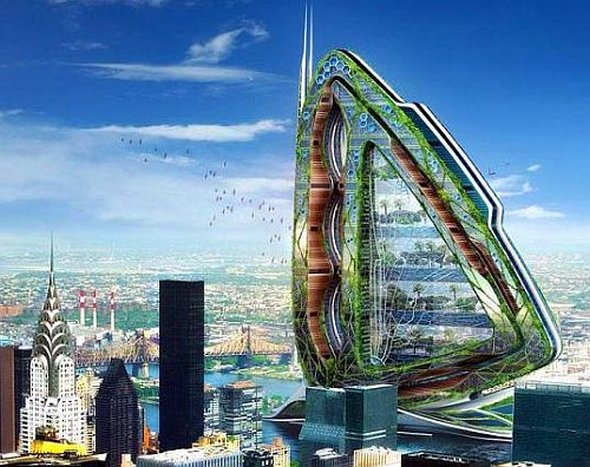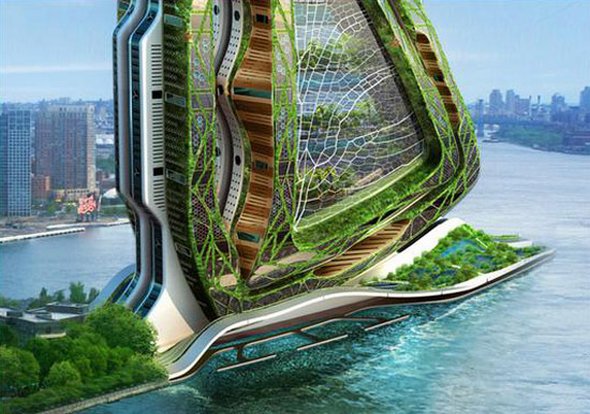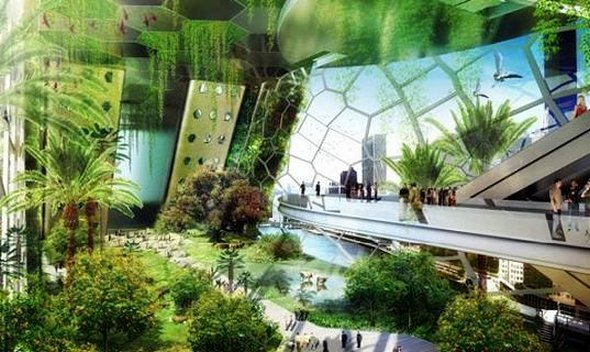 Vincent Callebaut's architects designed the "Dragonfly" vertical farm for the New York City skyline. The 132-floor, 2,000 foot-tall structure (resembling a dragonfly's wing) would contain residences, offices, farming space, and even areas dedicated to growing and studying both produce and livestock.
LucyandBart is a collaboration between Lucy McRae and Bart Hess described as an instinctual stalking of fashion, architecture, performance and the body. They share a fascination with genetic manipulation and beauty expression. Unconsciously their work touches upon these themes, however it is not their intention to communicate this. They work in a primitive and limitless way creating future human shapes, blindly discovering low – tech prosthetic ways for human enhancement.
Read more
Architecture these days has never been more advanced: Buildings are making their own energy and using ice as air conditioning. Creative buildings don't always involve special technology, however. One could build a home shaped like a giant toilet or shoe or some kind of fruit, for example. We've found more buildings designed like different everyday things. These buildings sure to disorient their residents, either by making them feel like mice in giant land, or by making them extremely dizzy. But maybe, on the contrary, they feel like unique owners. Check them out and form your opinion!
Buildings designed like animals
Designing building is a complex job that architects perform in order to provide us with the beauty, simplicity and functionality we expect in modern times. Sometimes, during their endeavors, architects stray away from the concepts we are used to in modern architecture and create unbelievable buildings that seemingly could collapse in a second. What makes them design such funny buildings? Is it to express rebellion to simple shapes that are forced today in construction? Or maybe they try to attract more attention to their work? Maybe the answer is that they construct funny buildings out of sheer boredom…Whatever the truth is, the result is astonishing, amazing and in one word grotesque creations of modern world architecture that are tourist attractions of some of the largest cities around the world.
Device to Root Out Evil (Vancouver, Canada)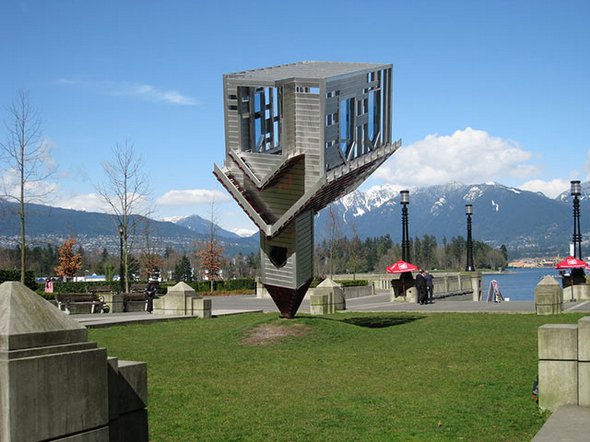 Image source
The Crooked House (Sopot, Poland)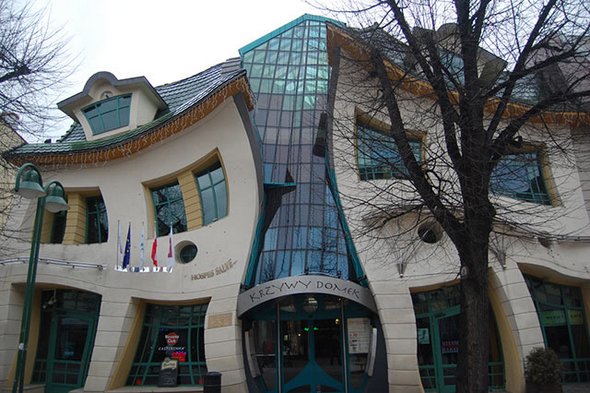 Image source
Erwin Wurm: House Attack (Viena, Austria)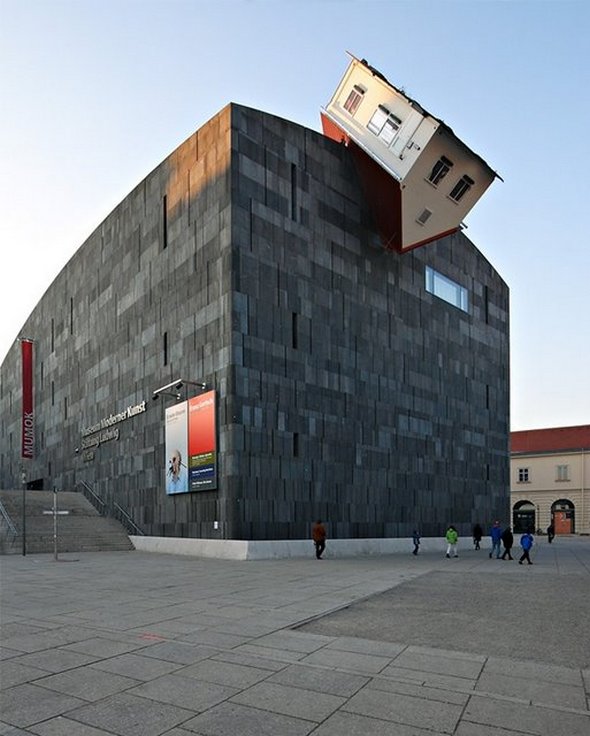 Image source
Chain Building (Groningen, Netherlands)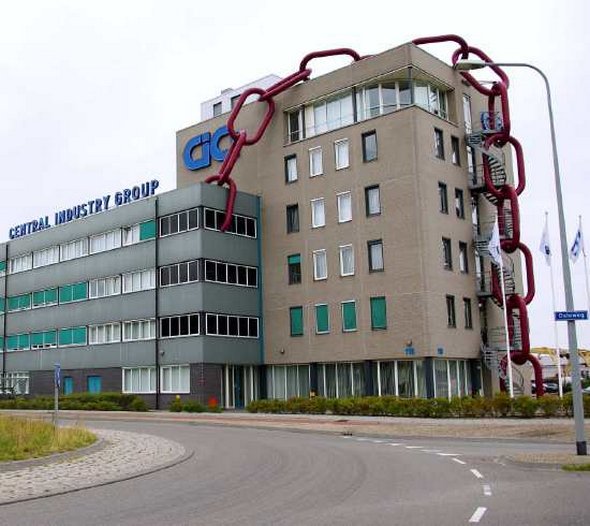 Image source
Japanese weird building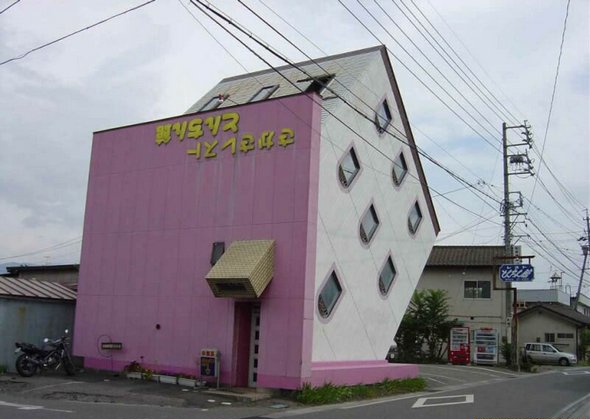 Image source
Crazy hotel (Spirit, Bratislava)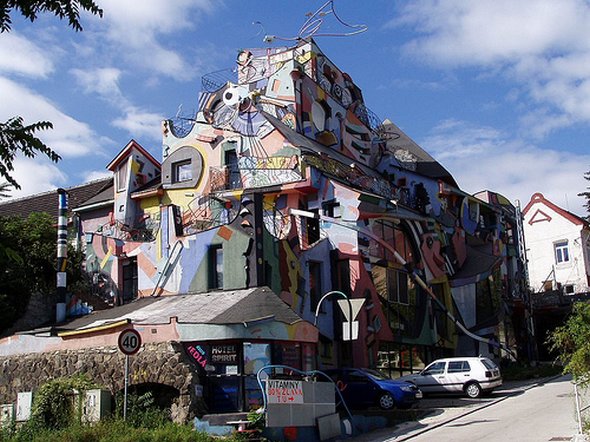 Image source
Cubic Houses (Rotterdam, Netherlands)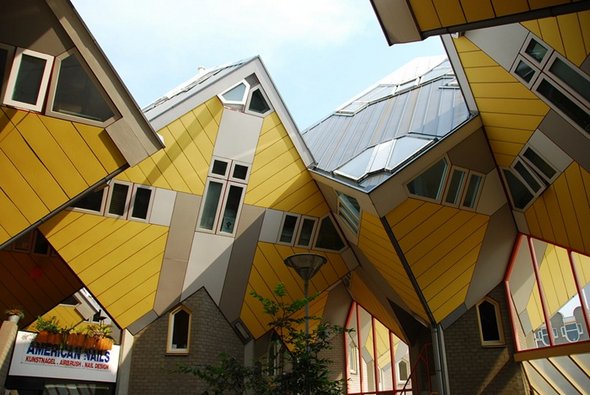 Image source
Leaning Tower (Chicago, USA)
You MUST see these cool photo galleries!