This funny article will shamelessly expose absurdities that have been printed in newspapers throughout the U.S.  Do you want to have some fun yourself, join the fun and find more of those. Meanwhile, read our top 10 hilarious  newspaper headlines.
Hide and Seek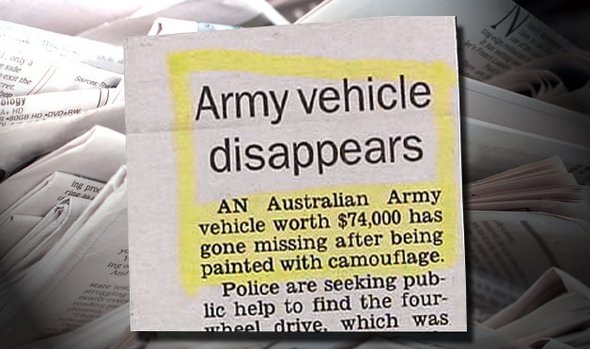 Guess the Australian Army can be a little proud of itself here. They may be incompetent enough to lose an entire truck, but at least they gave it a remarkable paint job.
Six of One, Half a Dozen of the Other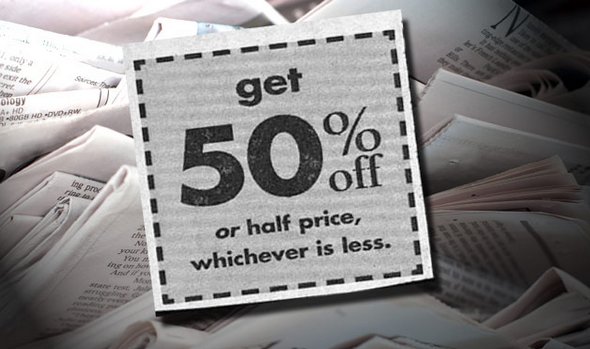 This store's customers can take comfort in knowing just how much the company wants to help save them money.
Two Wrongs Don't Make a Right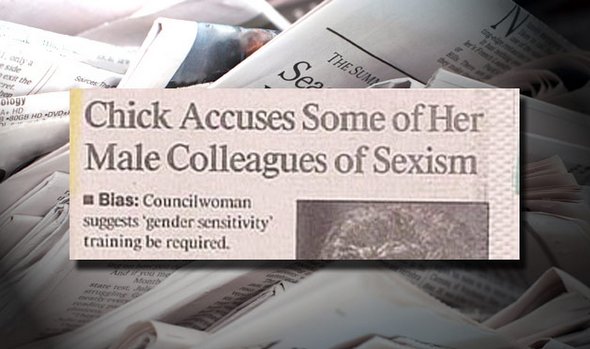 Read more
As our civilization get more and more advanced breakthroughs are made in all the fields of mankind's endeavor: technology, art, design, economy,sciences…Architecture is no exception. Modern architecture has reached the unbelievable heights, that no man from the past would dream of. The slick design, soothing exterior and optimal organization of modern buildings is what makes them the most famous land marks of the biggest cites all around the world. The architecture of the future promises to take this even further. That is why we have decided to give you a sneak preview of how the future will look like with these 10 incredible buildings from the future.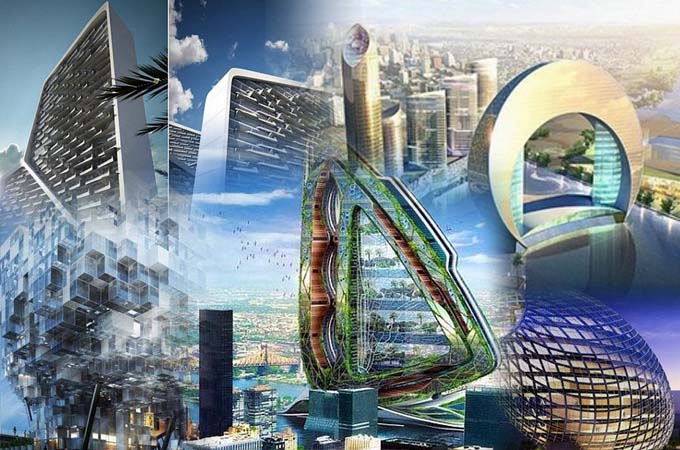 Incredible Cybertecture Egg for Mumbau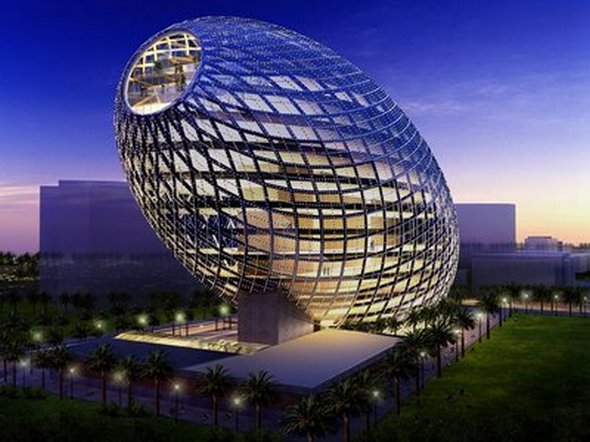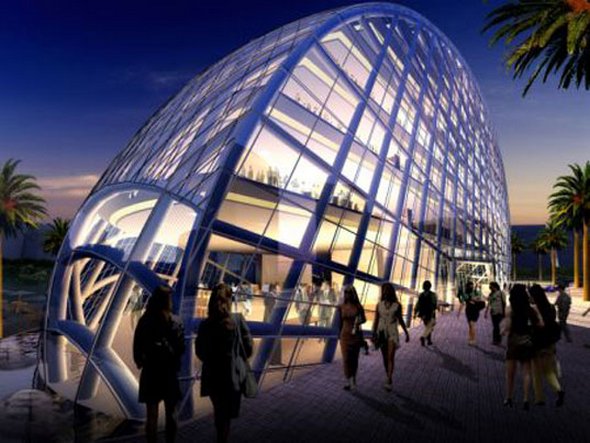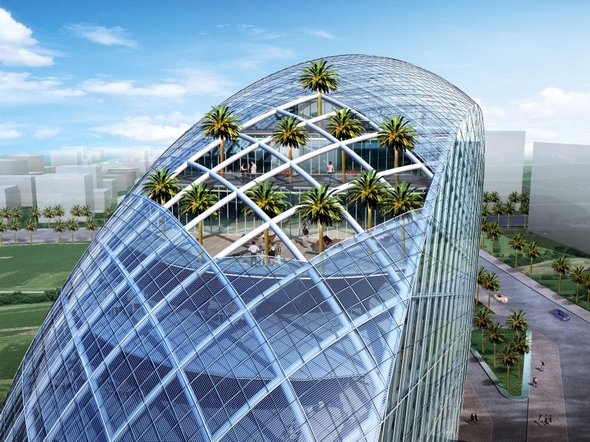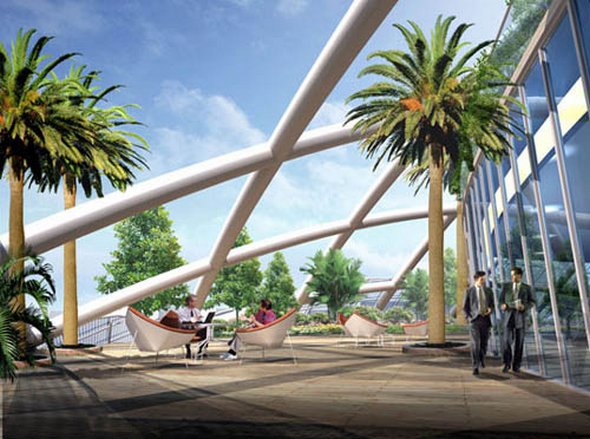 James Law Cybertecture International designed this 32,000 square-meter Cybertecture Egg, commissioned by Vijay Associate (Wadhwa Developers) for Mumbai, India.
Abu Dhabi Performing Arts Center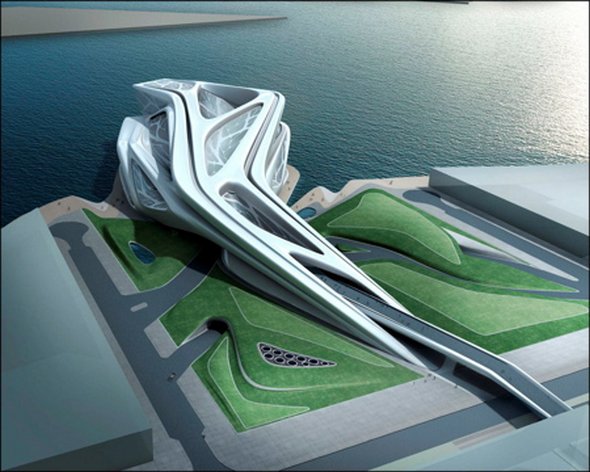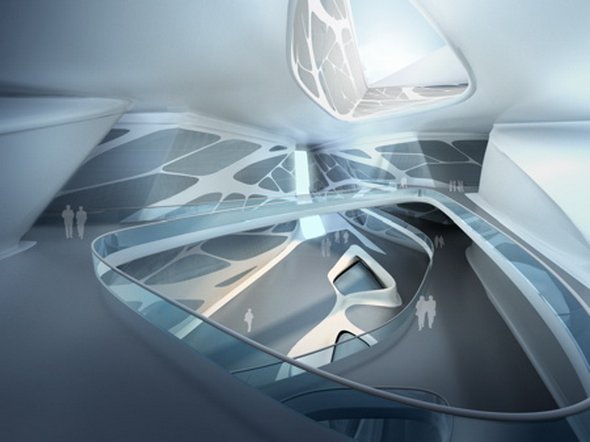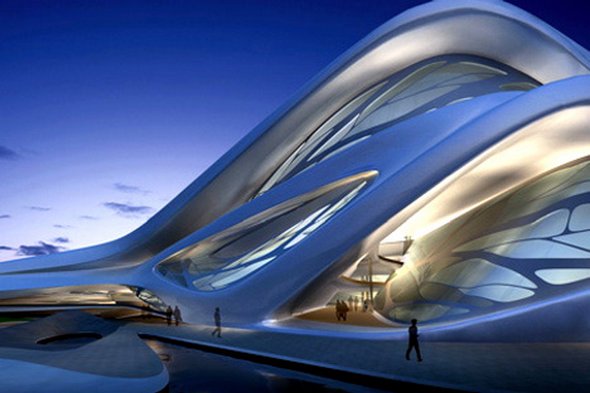 Zaha Hadid's Performing Arts Center will form part of a multi-billion dollar cultural district in Abu Dhabi. Hadid describes the structure as a "biological analogy", with branch and leaf-like components that are "transformed from these abstract diagrams into architectonic design."
Singapore Pavilion – World Expo 2010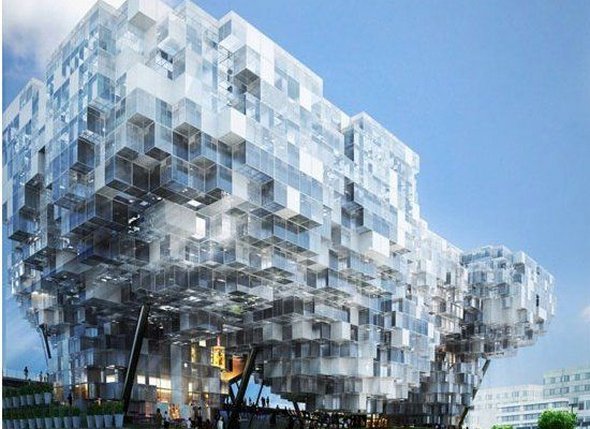 Design Act designed this incredible building, made up of permuted cubes, for the World Expo 2010 Singapore Pavilion competition.
"Dragonfly" Vertical Farm – Incredible Buildings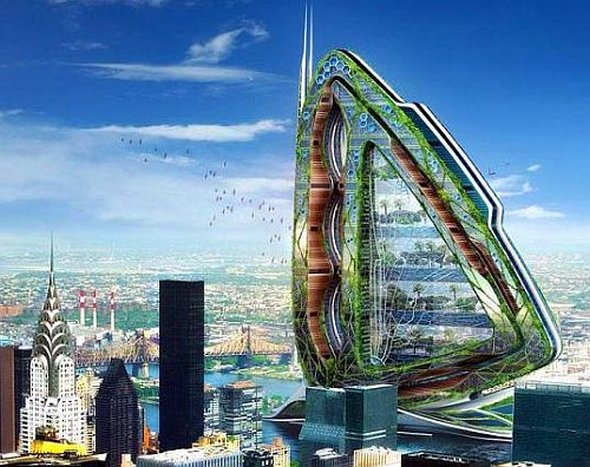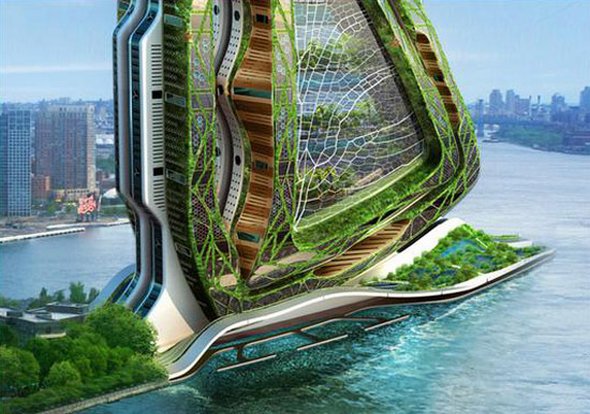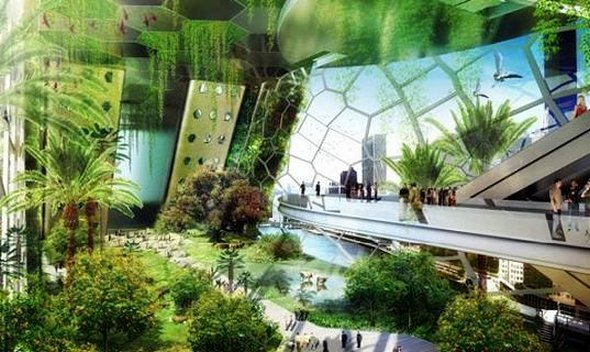 Vincent Callebaut's architects designed the "Dragonfly" vertical farm for the New York City skyline. The 132-floor, 2,000 foot-tall structure (resembling a dragonfly's wing) would contain residences, offices, farming space, and even areas dedicated to growing and studying both produce and livestock.
Food art, not to be confused with the culinary arts, requires the use of food as the main component of an artistic creation. Over the years, this unique form of expression has proven an ever-expanding enterprise, incorporating candy, vegetables and fruits in various colors, shapes and sizes.
Including everything from Larry King's likeness done with Jelly Belly beans to a recreation of Van Gogh's self-portrait using leeks, the artwork below is sure to whet your appetite—for art, dinner or maybe even both.
Lotus Leaf
Rendered in canned goods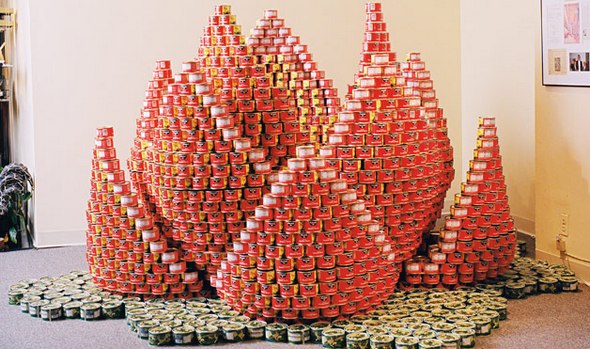 The structure above, created in 2005 by Platt Byard Dovell White Architects LLP, is made from 5,000 cans of sliced bamboo shoots and stuffed vine leaves. Read more
You MUST see these cool photo galleries!