These are the most stylish monkeys I have ever seen. One of the theories on the origin of man is that man originated from apes. Looking at these photos we can put forward a new theory – monkeys that are a faithful copy of a man.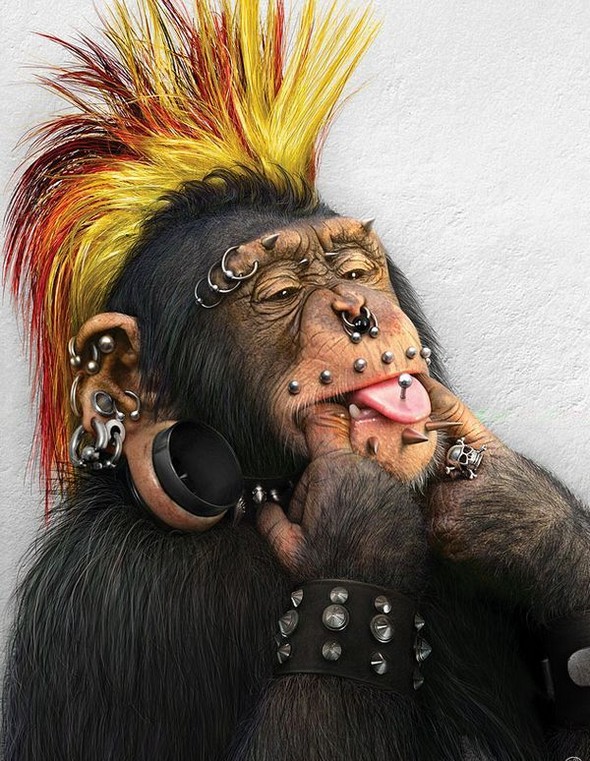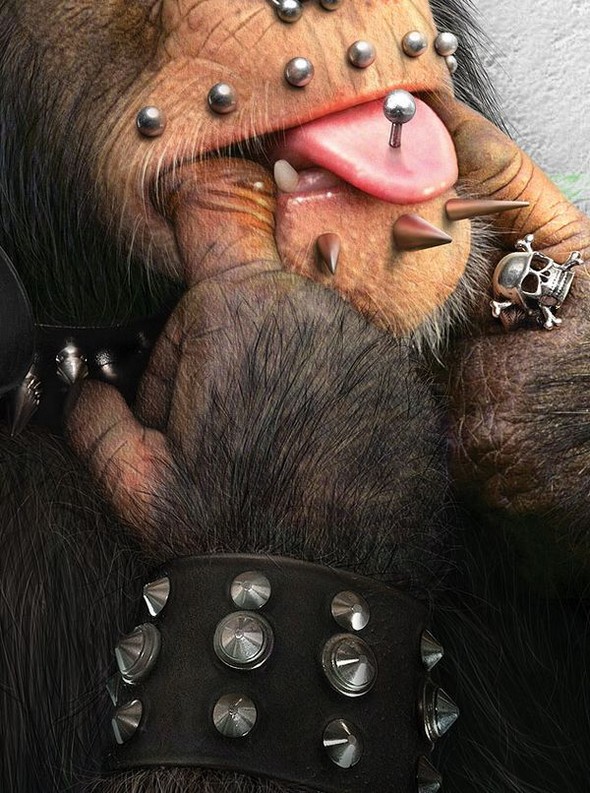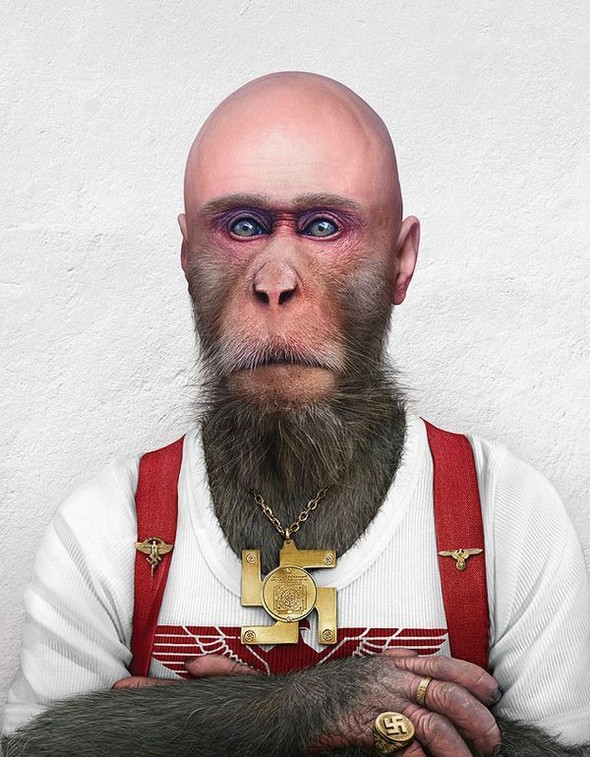 Frank Owen Gehry, CC (born at February 28, 1929) is a Canadian-American Pritzker Prize-winning architect based in Los Angeles, California. His buildings, including his private residence, have become tourist attractions and many customers seek Gehry's services as a badge of distinction. His works were by far the most often cited as being among the most important works of contemporary architecture in the 2010 World Architecture Survey, which led Vanity Fair to label him as "the most important architect of our age".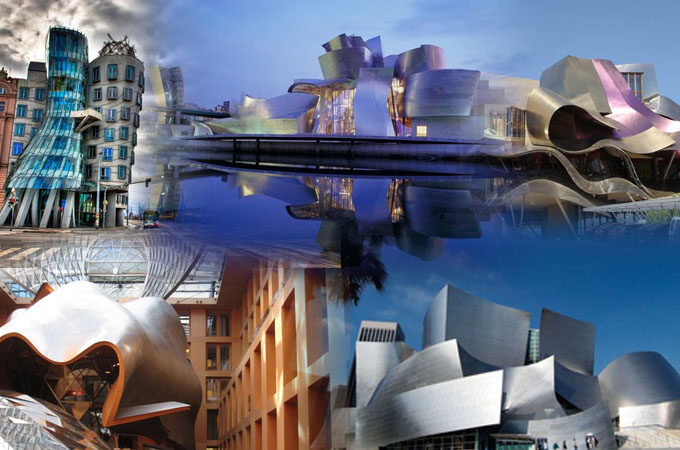 Gehry's best-known works include the titanium-covered Guggenheim Museum in Bilbao, Spain; Walt Disney Concert Hall in downtown Los Angeles; Experience Music Project in Seattle; Weisman Art Museum in Minneapolis; Dancing House in Prague and the MARTa Museum in Herford, Germany. But it was his private residence in Santa Monica, California, which jump-started his career, lifting it from the status of "paper architecture" – a phenomenon that many famous architects have experienced in their formative decades through experimentation almost exclusively on paper before receiving their first major commission in later years.
Guggenheim Museum, Bilbao, Spain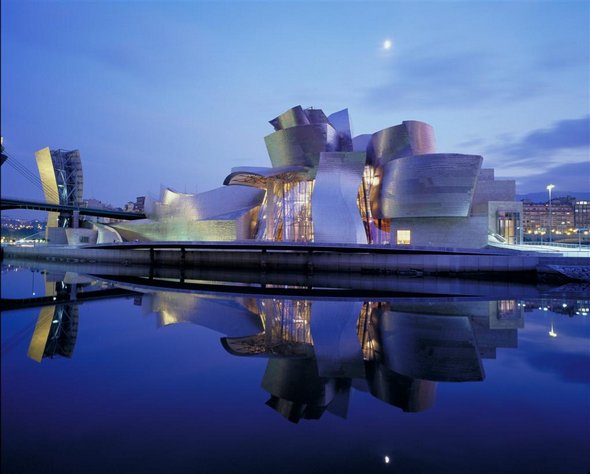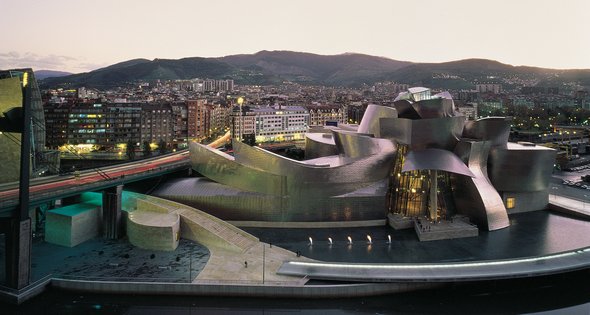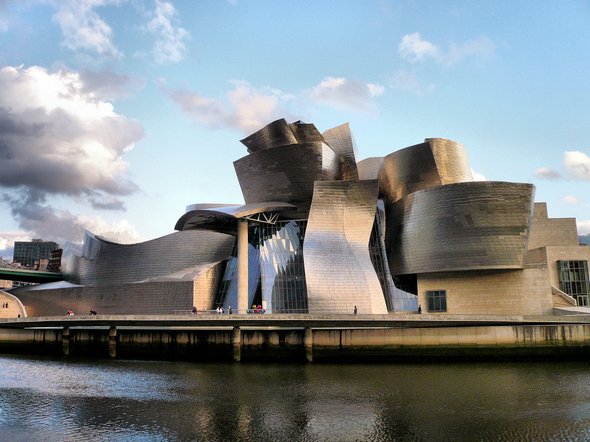 Frank Gehry, Überdacht in Berlin, Germany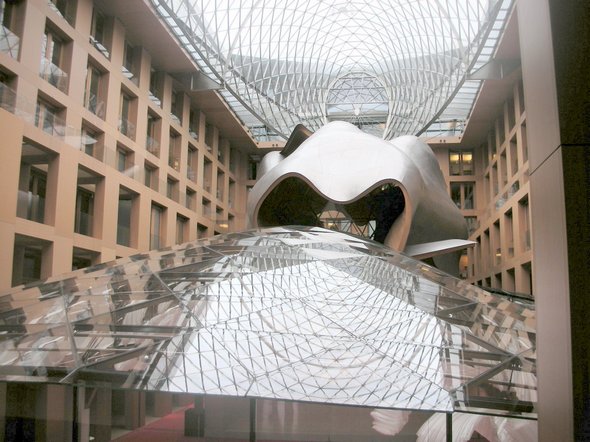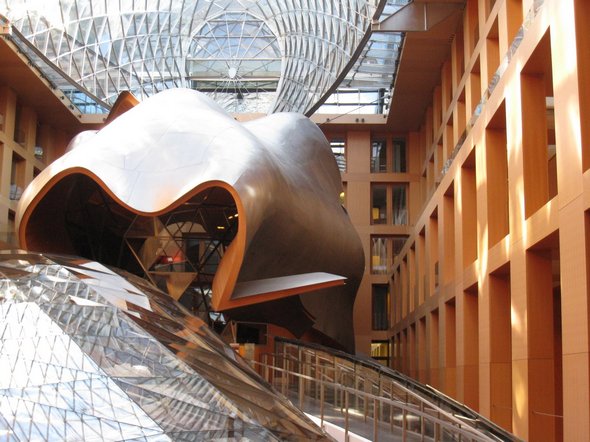 Read more
Carol Manasse is a contemporary artist known for her unique and entirely original designs.  Her engaging portrayals challenge the viewer's perception of depth, reality and motion.  Born in  Massachusetts in 1958, Carol showed a unique aptitude for  drawing.  After moving to California, she studied art under the  tutelage of artist Susanna Mueller who declared  "…she is one of  the most talented and creative pupils I have had in 30 years …."  Carol obtained her degree from Thomas Edison State University.  After 20 years of working as a successful real estate broker in the San Francisco Bay area, Carol has decided to offer her unique  collection of acrylic paintings for public display. Her solo exhibit  entitled "Double Vision: Explorations in Cubism" has been  described as "beautiful, "…like walking into a kaleidoscope," and "…a  striking presentation of 21st century cubism."  See our selected collection for further information!
You MUST see these cool photo galleries!