Remember the David Bowie/Jennifer Connelly movie Labyrinth? One of the model-makers on the set was a young Australian named Ron Mueck. After dabbling in creating realistic props for advertising (that's where the money is, baby!), Mueck started producing three-dimensional sculptures purely for art. His work quickly caused a sensation in art circles in the United Kingdom, and Dead Dad — displayed as part of the 1997 Sensation show at the Royal Academy of Arts — gave him international frame. We're fortunate to have been able to see a collection of twelve of Mueck's works at the Gallery of Modern Art here in Brisbane. The girls are young enough to innocently appraise the naked form without being silly, so we took them into the show.
Youth (2009). Diminutive figure (65 cm high) of African or African-American youth, holding up his T-shirt to examine a wound in his side.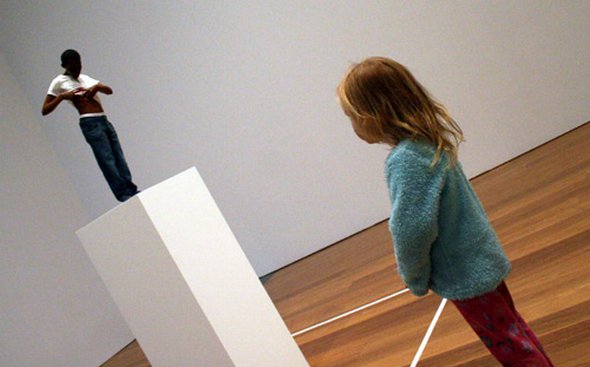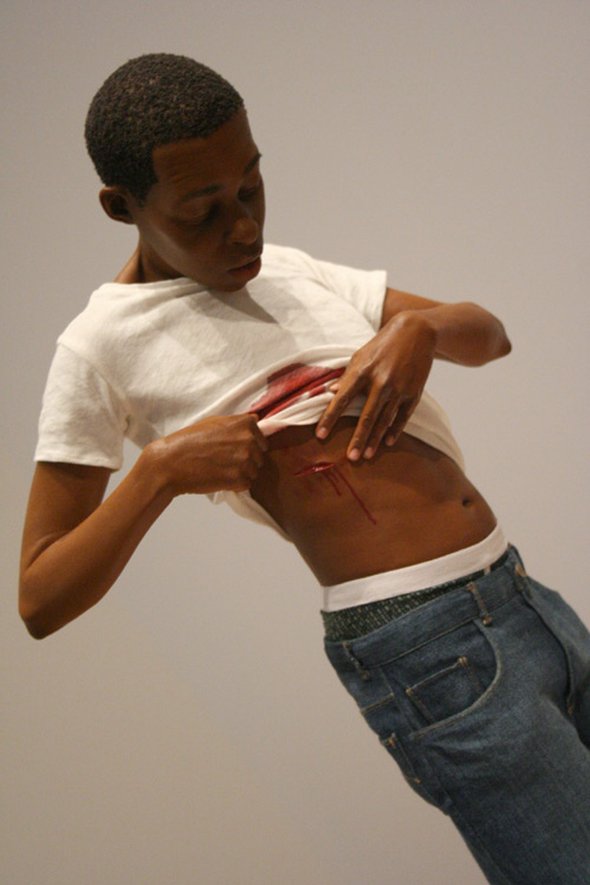 Dead Dad (1996–97), A three-foot-long sculpture of Mueck's father lying on his back, naked. This sculpture uses Mueck's real hair.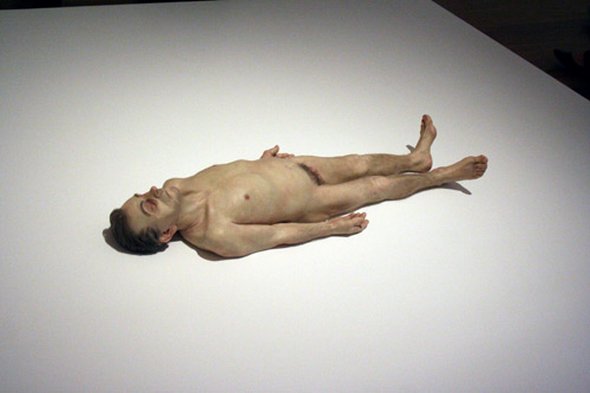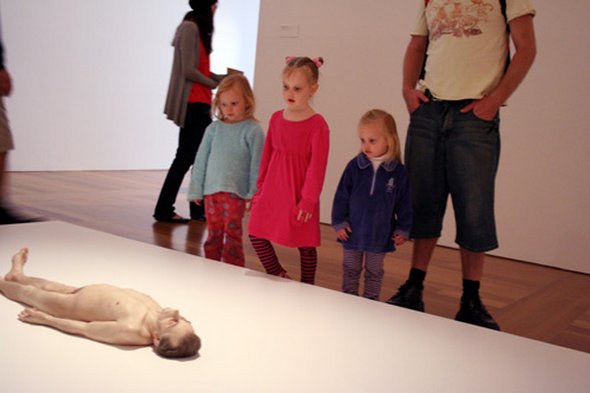 A Girl (2006). Newborn baby, with part of her umbilical cord and some blood.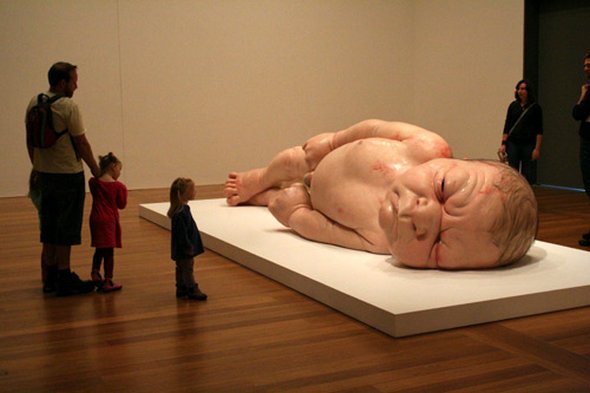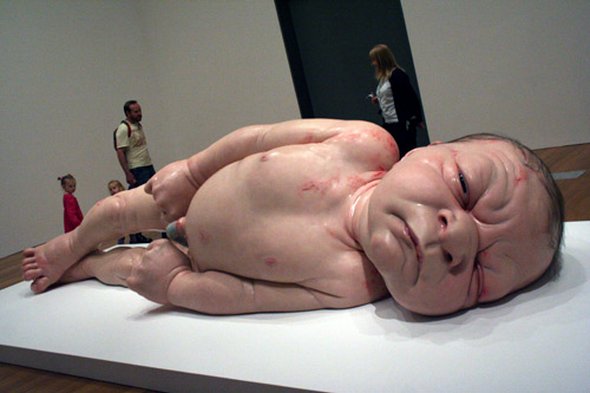 Read more
The Underwater Sculpture Park is the work of sculptor Jason Taylor from England, who has a passion for creating fantastic and unique pieces of work depicting Grenada's colourful history and folklore and placing them underwater. All of the sculptures are in beautiful clear shallow water easily accessible by divers and snorkelers. The sculptures end up creating artificial reefs, and enhancing the marine environment.
The response from visitors diving the site has been reported as nothing short of amazement and fascination on the whole concept. "the artist's interventions promote hope and recovery, and underline our need to understand and protect the natural world."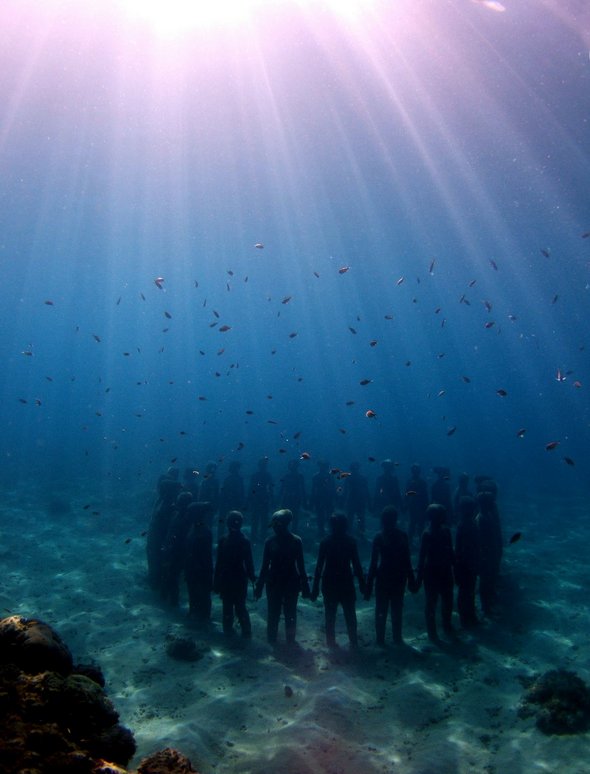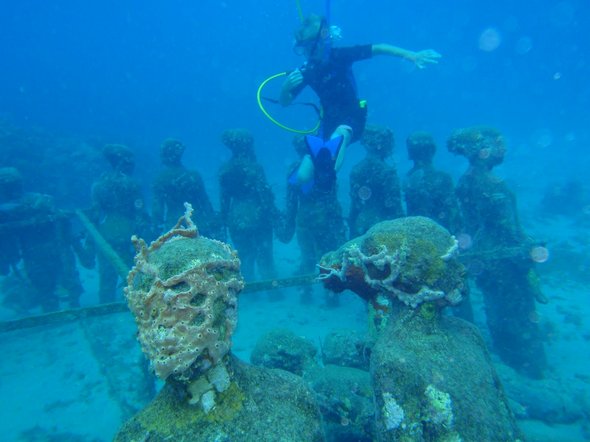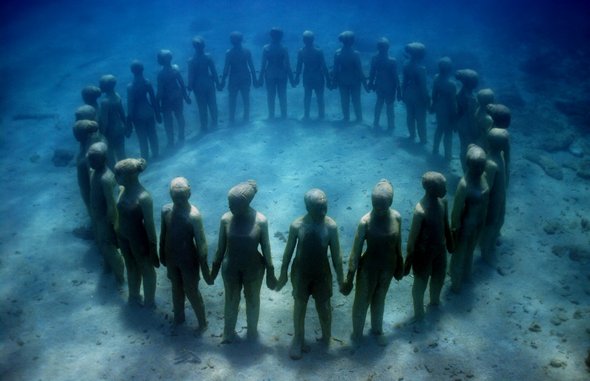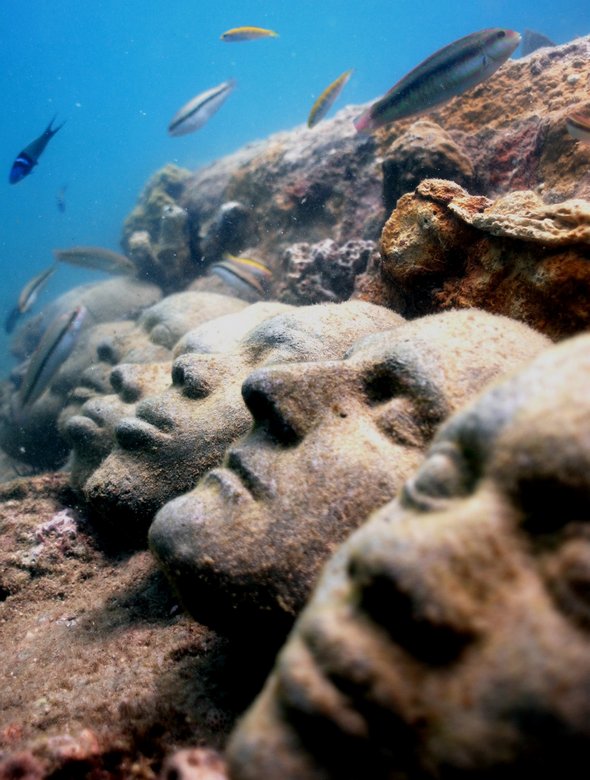 Read more
Kari Byron spent 1998-1999 backpacking around the world, focusing mainly on Asia. During her travels he was involved in personal and collaborative sculpture and painting projects as well as the research and acquisition of pieces for an investor.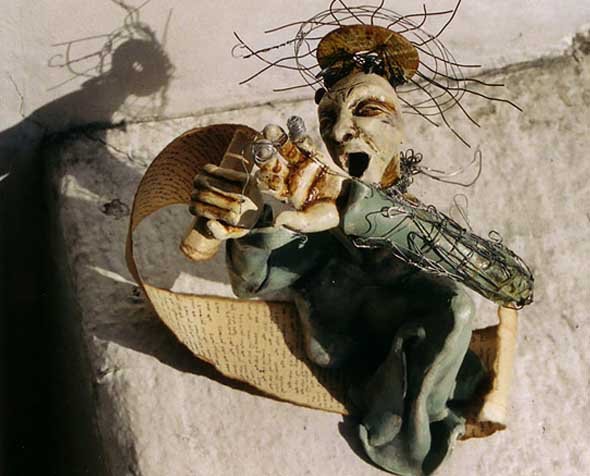 Artist Statement – Her work quarantines the world into a more manageable space. The focus is the process, each piece is a meditation in his desire for a simple understanding of the daily white noise. Kari Byron currently lives and works in San Francisco, CA.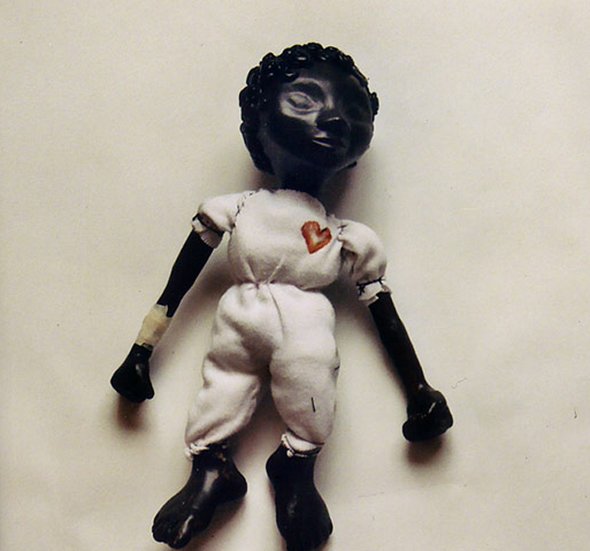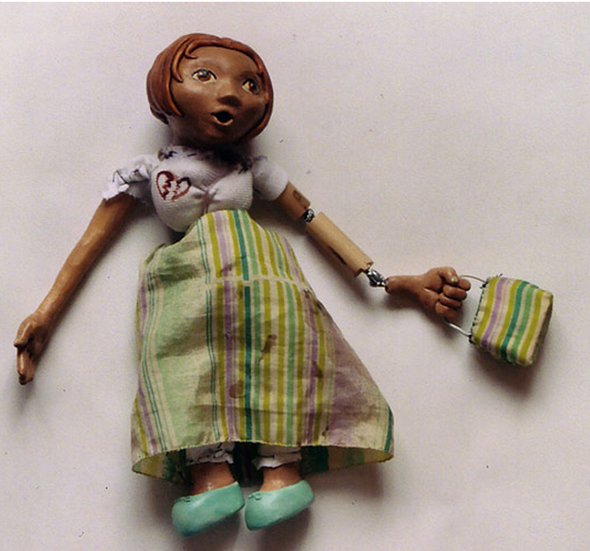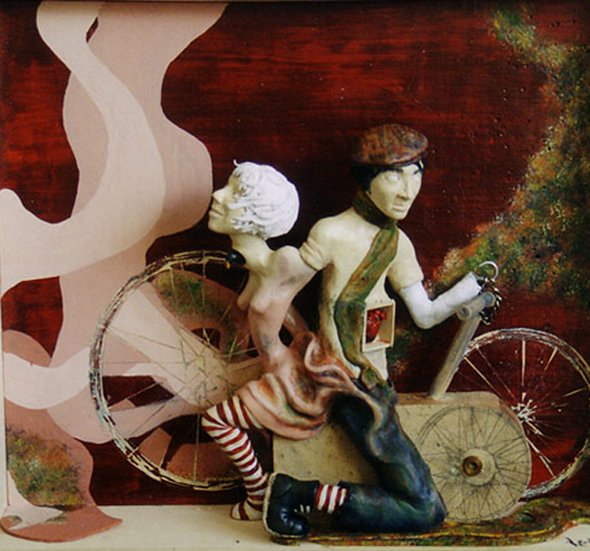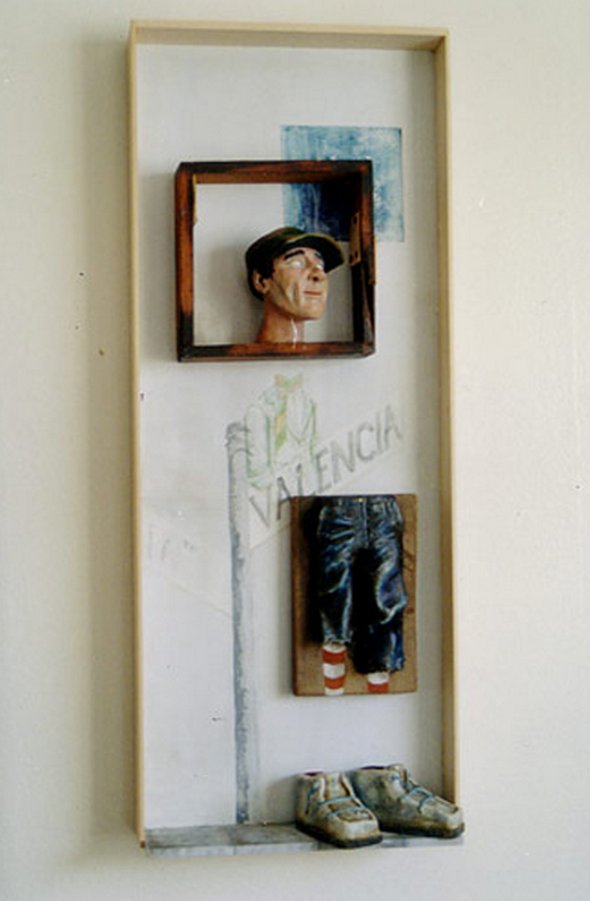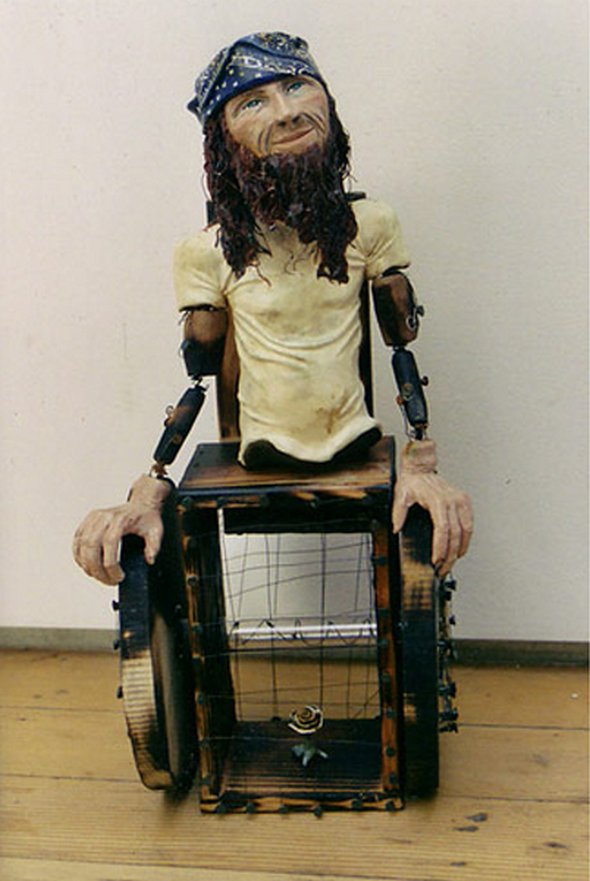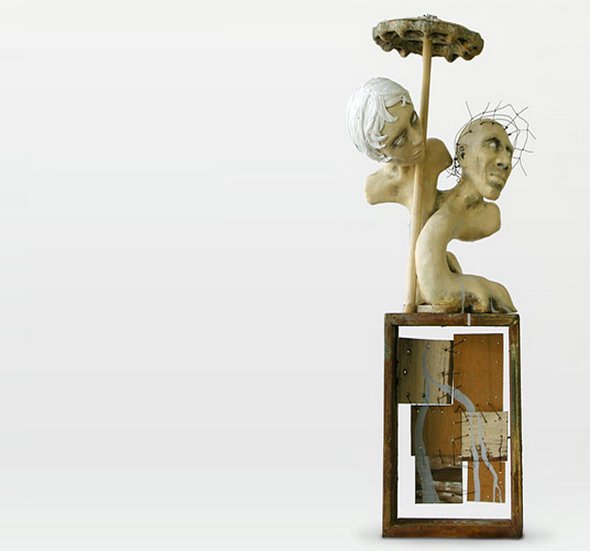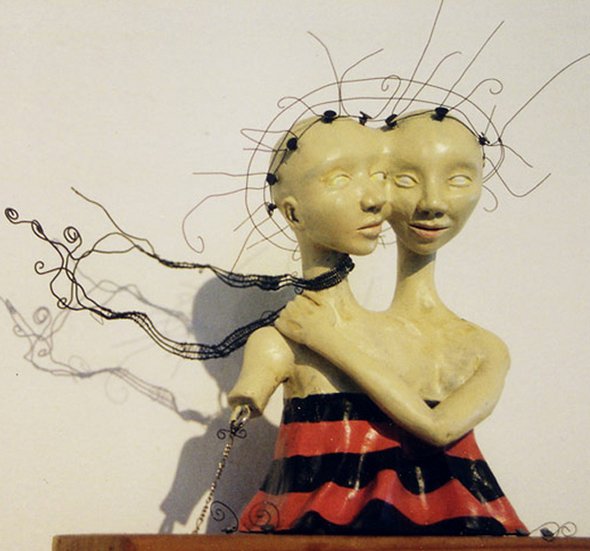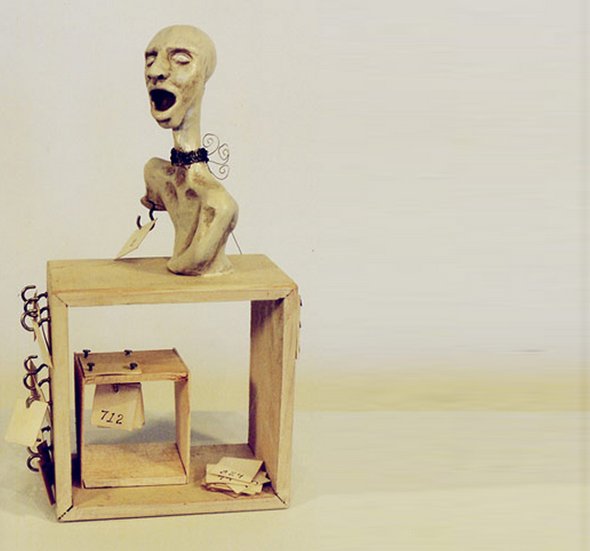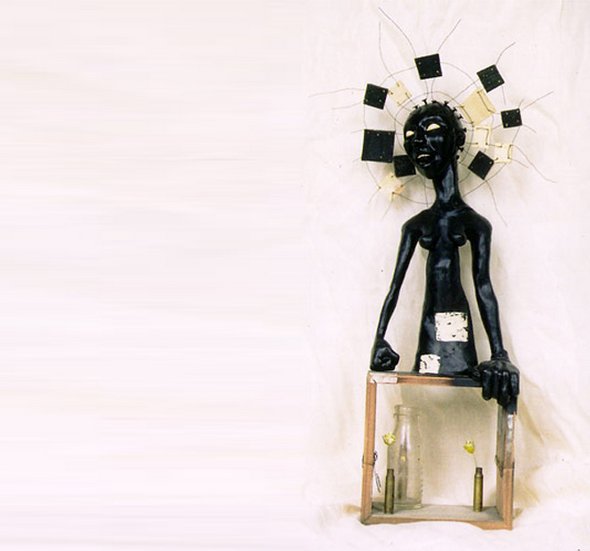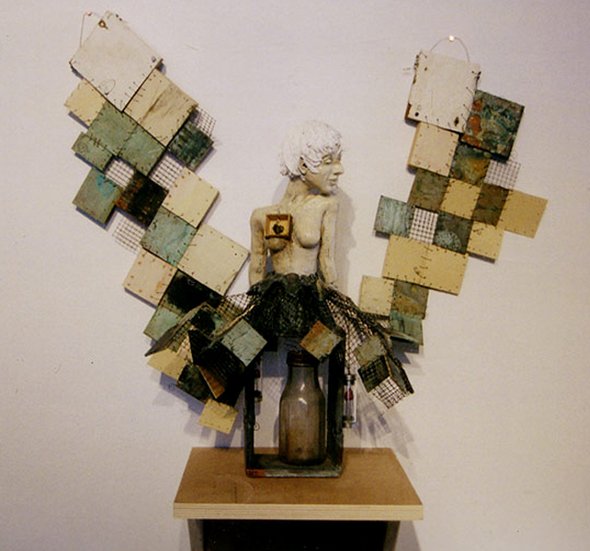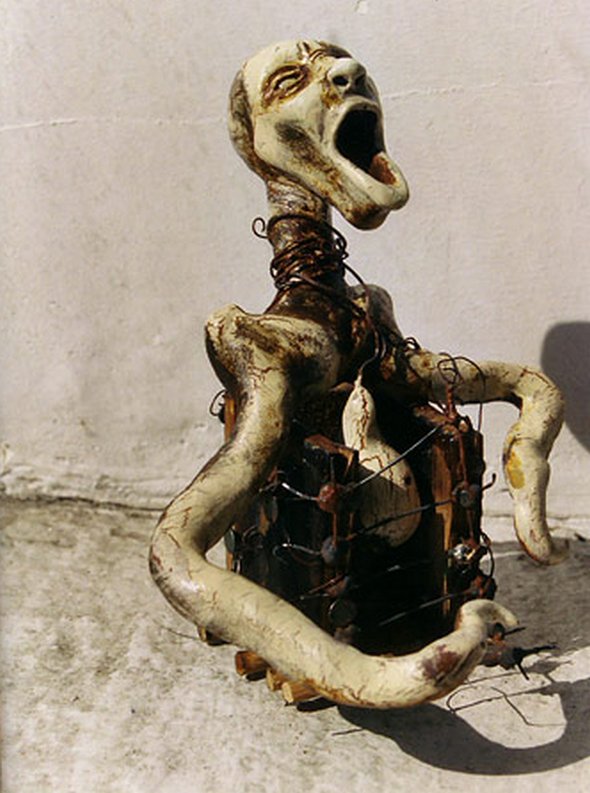 The American artist Gordon Matta-Clark (1943-78), who trained as an architect, used the urban environment and more specifically buildings as material. He arranged empty premises by, among other things, cutting out fragments. With his interventions he transformed architecture into sculpture, he exposed the soul of a building: to convert a place into a state of mind.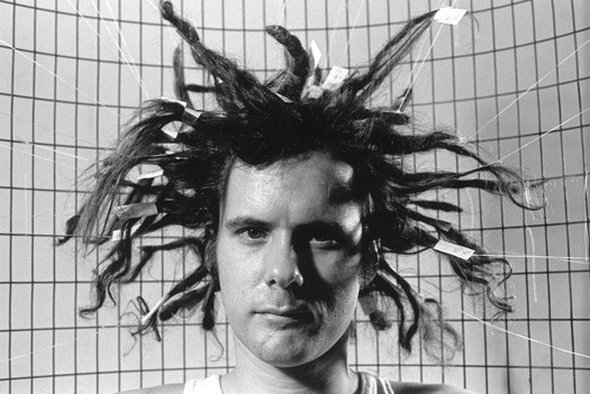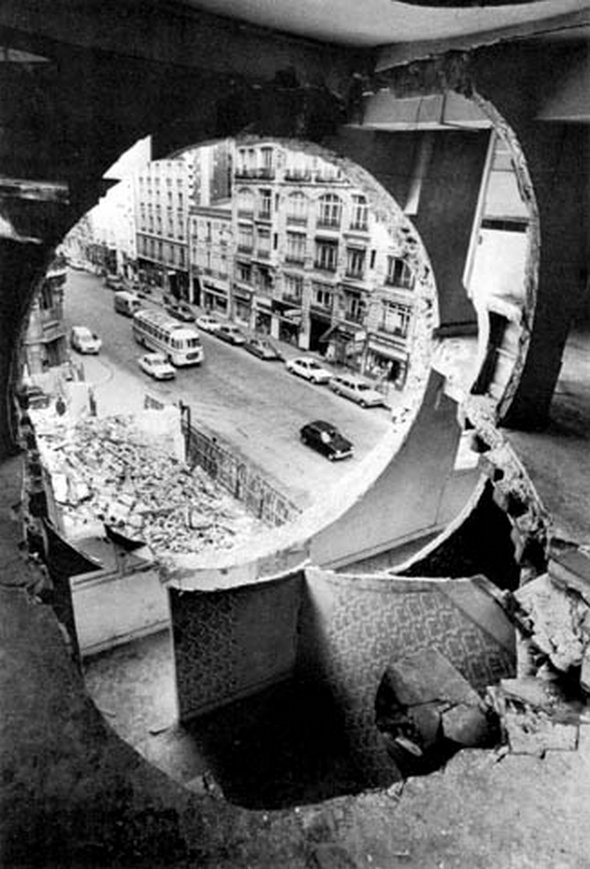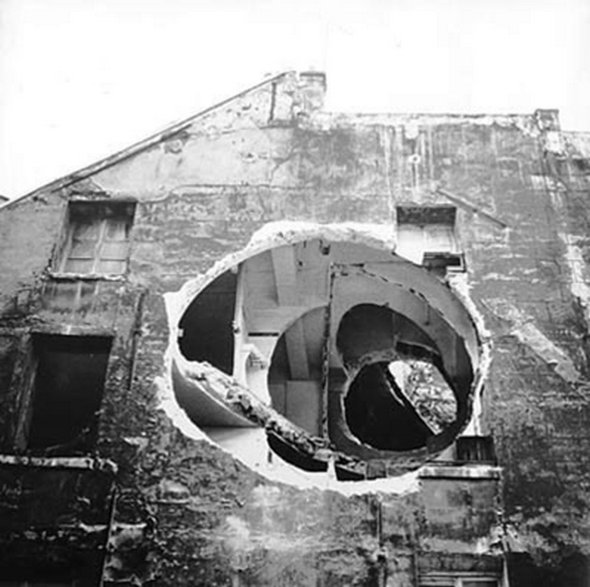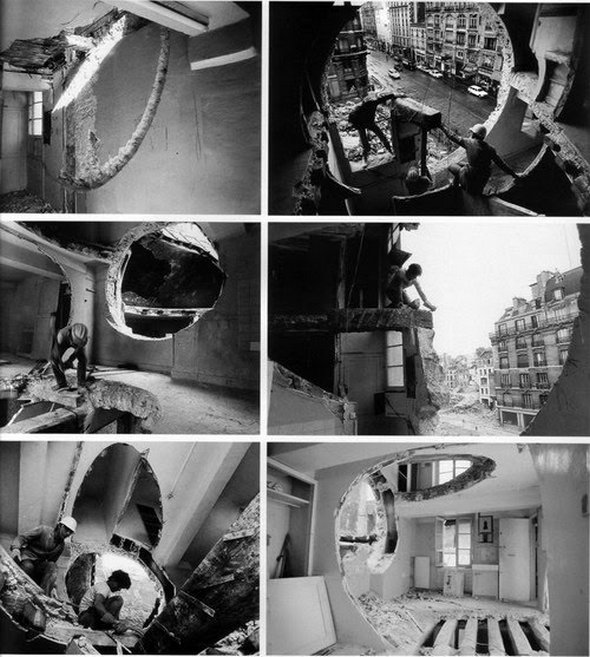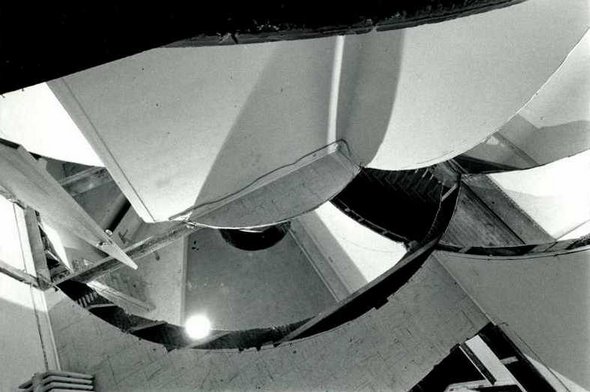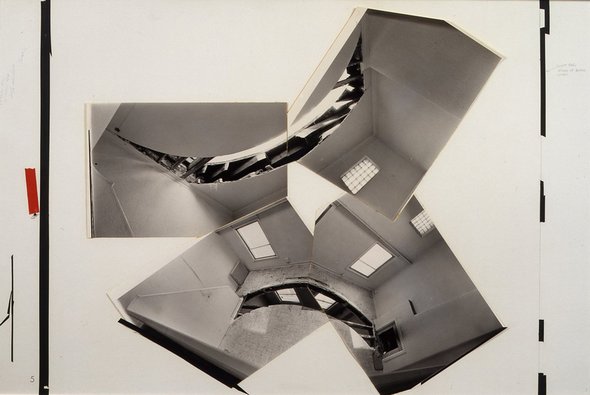 Read more
It's possible to be famous long past your lifetime on the strength of one piece. No one exemplifies that possibility as well as Meret Oppenheim, Swiss painter and sculptor of German birth, whose Object from 1936 is at the Museum of Modern Art. Here are her best known sculptures and short explanation about some of them.

Fur Covered Cup, Saucer, and Spoon, 1936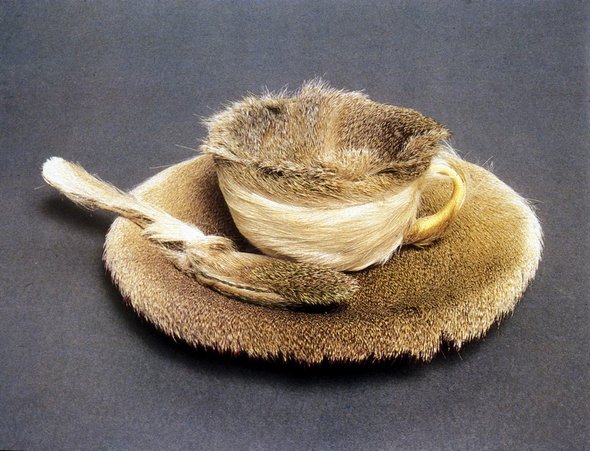 This Surrealist object was inspired by a conversation between Oppenheim and artists Pablo Picasso and Dora Maar at a Paris cafe. Admiring Oppenheim's fur-covered bracelet, Picasso remarked that one could cover anything with fur, to which she replied, "Even this cup and saucer." Soon after, when asked by André Breton, Surrealism's leader, to participate in the first Surrealist exhibition dedicated to objects, Oppenheim bought a teacup, saucer, and spoon at a department store and covered them with the fur of a Chinese gazelle.
Table With Bird Legs, 1939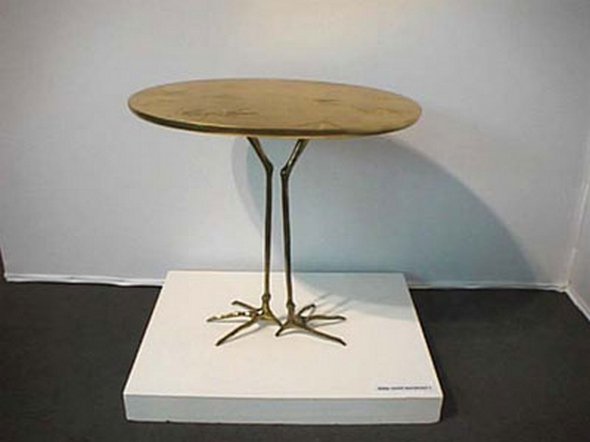 Oppenheim's table, like her tea cup touched on a nerve that was about the female. The legs of the table are slender bird's legs. Choosing the subject of the table, where women serve tea or dinner, the table suggests an object of offering. The table becomes a delicate, erotic object of irony, humor, and beauty.
Fur-covered Ring, 1985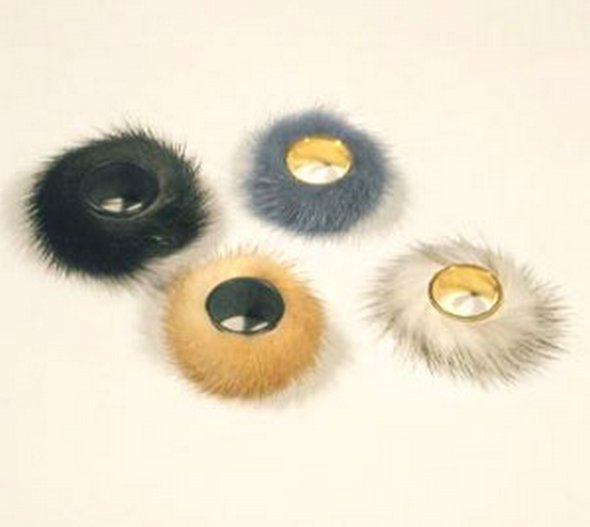 Ma Gouvernante – My Nurse – Mein Kindermädchen, 1936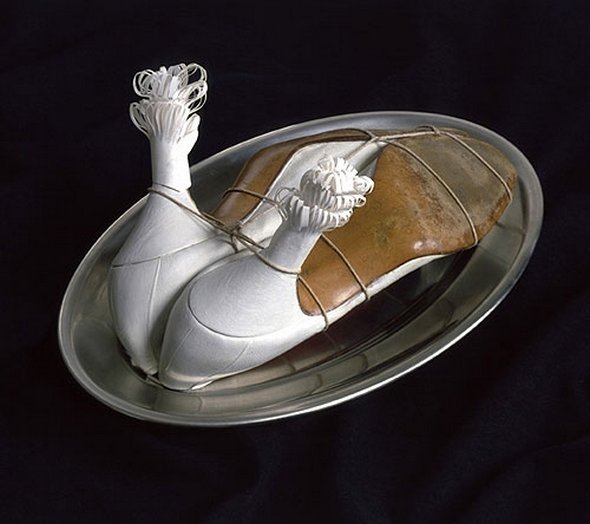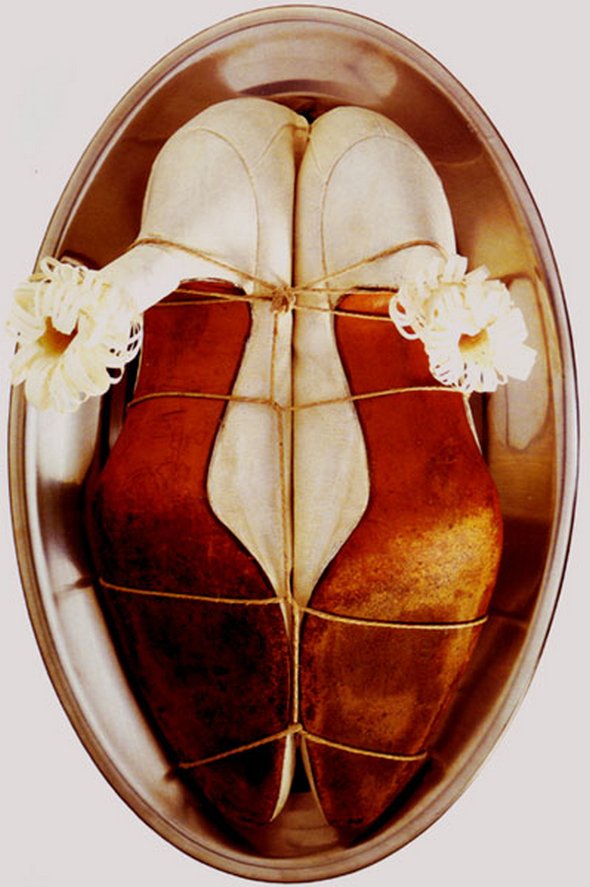 Read more
At the Philadelphia Zoo premiered a collection of 31 different animal sculptures, all rendered in Legos, by certified Lego artist Sean Kenney. The exhibition is called Creatures of Habitat and is in place to promote awareness about vanished habitats.
Ten different animals and their habitats have been places around the Zoo. Visit all the stations to learn about why these creatures were chosen for the exhibition as well as what role the Philadelphia Zoo plays in protecting and preserving these animals and their habitats. The Lego animals will be in place until October 31, 2010, so do make sure to get over there between now and then. This is one not to be missed!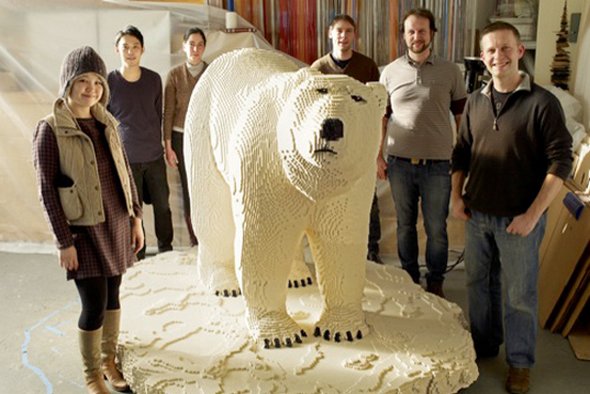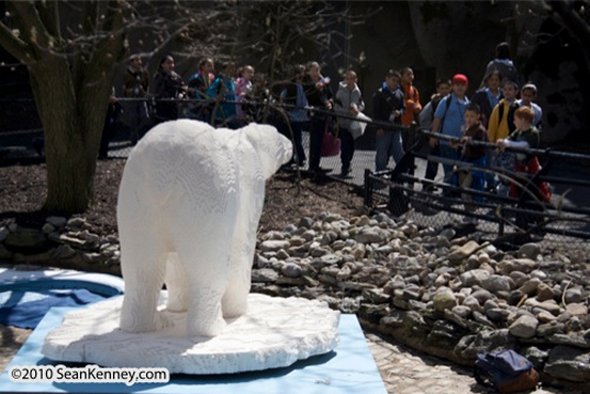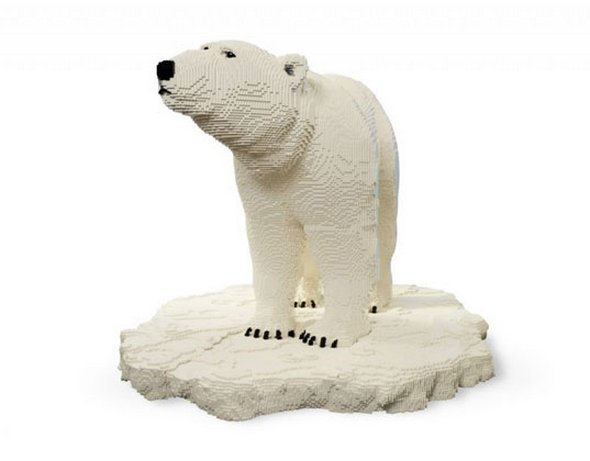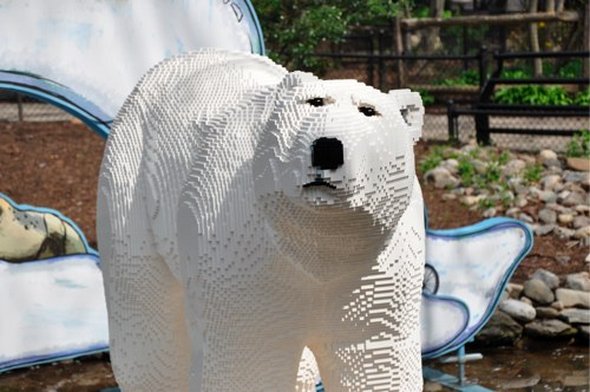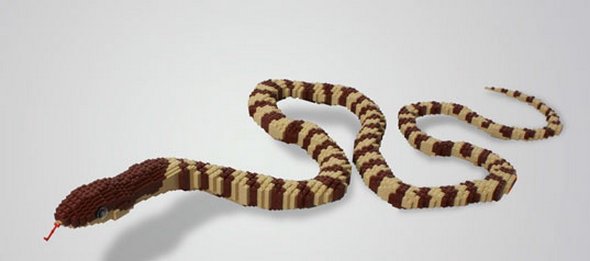 Read more
Carole Feuerman is widely acknowledged as one of the world's most prominent hyper-realist sculptors. She has enjoyed three museum retrospectives to date, and has been included in prestigious exhibitions at, among other venues, the Metropolitan Museum of Art in New York, the State Hermitage Museum in St. Petersburg, Russia, and the Palazzo Strozzi in Florence, Italy.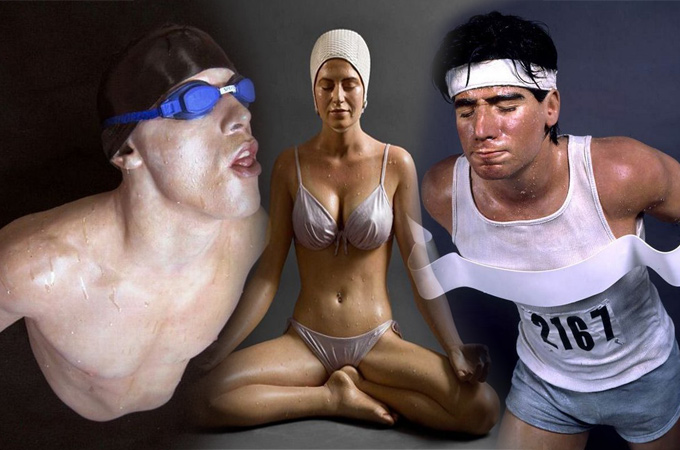 More info about Carole Feuerman:
Among the notable honors Feuerman has received are the Amelia Peabody Sculpture Award, the Betty Parsons Award in sculpture, the Lorenzo de Medici Prize at the 2001 Biennale di Firenze, and First Prize at the 2008 Beijing Biennale. Her work is in the collections of His Majesty the Emperor of Japan, former President Bill Clinton and Secretary of State Hillary Clinton, former Secretary of State Henry Kissinger, former Soviet Premier Mikhail Gorbachev, the Absolut Art Collection, and Forbes Magazine, among others. Public collections include The Fort Lauderdale Museum of Art, The Bass Museum in Miami Beach, The Tampa Museum, The Boca Raton Museum, The Lowe Art Museum at the University of Miami, The Miami Children's Museum, Queensborough Community College Art Museum, Brandeis University, and Grounds for Sculpture.
See 26 amazing works from the art collection of this prominent hyper realist sculptor. They are all quite astonishing. Really high quality sculpture artwork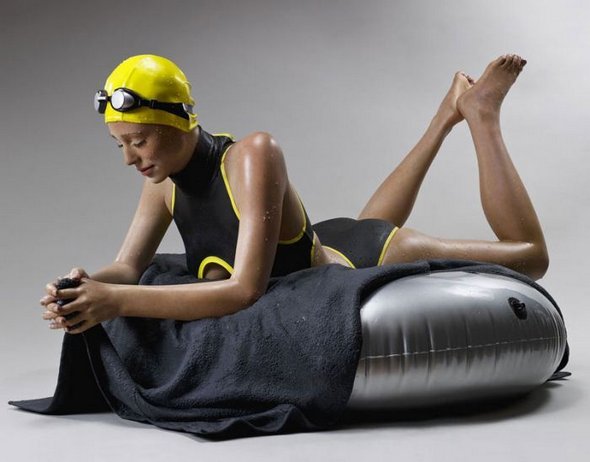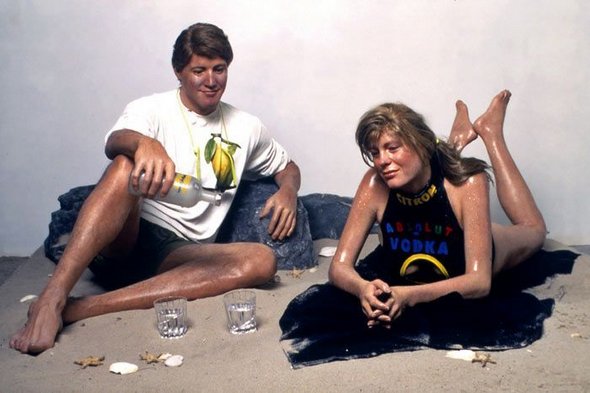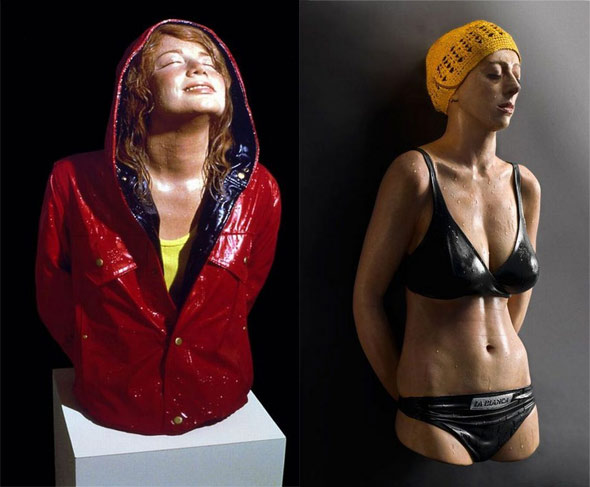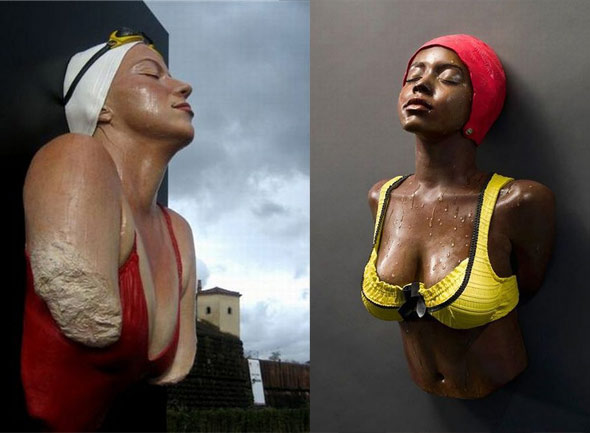 You MUST see these cool photo galleries!