Nature never stops to amaze us with its magnificent phenomenon just like these inexplicable holes in the ground. I bet that these holes make an excellent tourist attraction. Check out these unreal photographs and location descriptions of 9 of world's most famous pits and sinkholes. (Courtesy of National Geographic)
1. Lisbon, Portugal, Sinkhole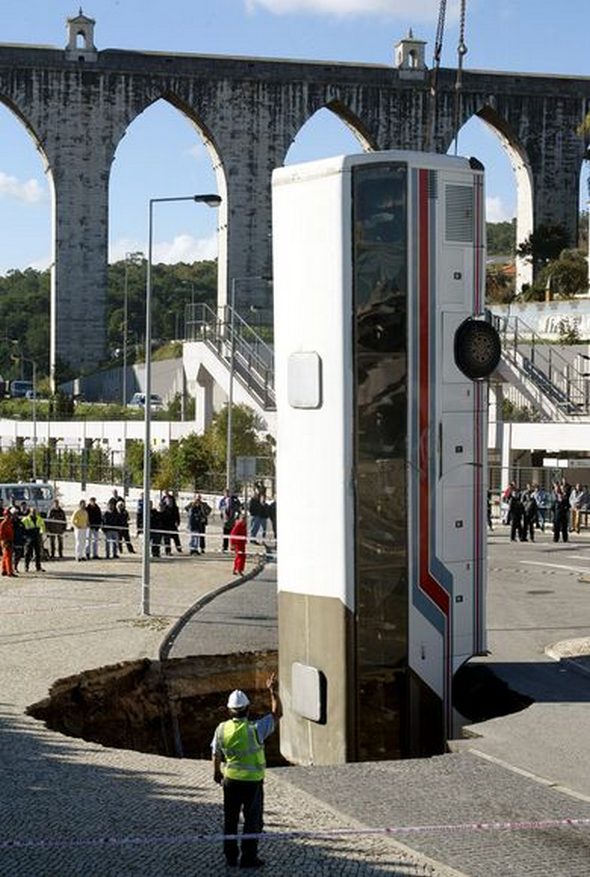 A parked bus was the unfortunate "meal" of a sinkhole that opened up in the streets of Lisbon, Portugal, in 2003.
"Anything that increases the flow of water into subsurface soil can speed up the formation of sinkholes'" ,Missouri State's Gouzie said. In many cities, utility infrastructure such as sewer lines and fiber optic cables are buried in troughs filled with loose material, which can wash away over time. In some cases, a stretch of road can essentially become a concrete bridge over mostly empty space.
"It's eventually not enough to hold the weight of the next truck over it," Gouzie said.
2. Guatemala Sinkhole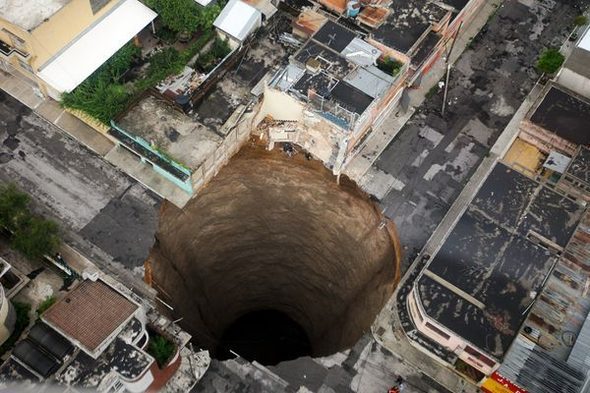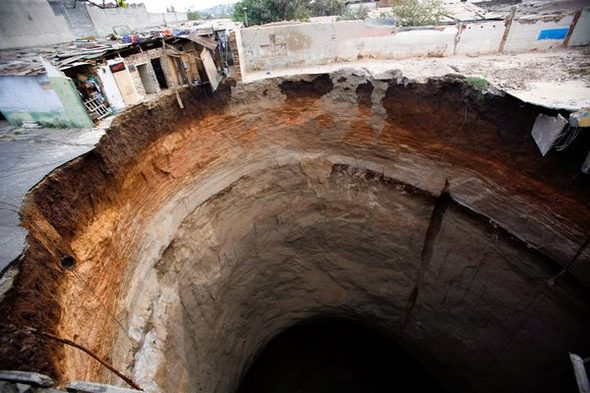 Heavy rains from tropical storm Agatha likely triggered the collapse of a huge sinkhole in Guatemala on Sunday, seen above a few days afterward.
In the strictly geologic use of the word, a sinkhole happens when water erodes solid bedrock, carving an underground cavity that can then collapse. Many parts of the United States are at risk for that type of event.
The Guatemala sinkhole fits into a broader use of the term, which refers to any sudden slump of the ground's surface. Instead of solid bedrock, much of Guatemala City rests atop a layer of loose, gravelly volcanic pumice that is hundreds of feet thick. And at least one geologist says leaking pipes—not nature—created the recent sinkhole.
Overall, the risk for repeat sinkholes in Guatemala City is high—but highly unpredictable.
3. Winter Park, Florida, Sinkhole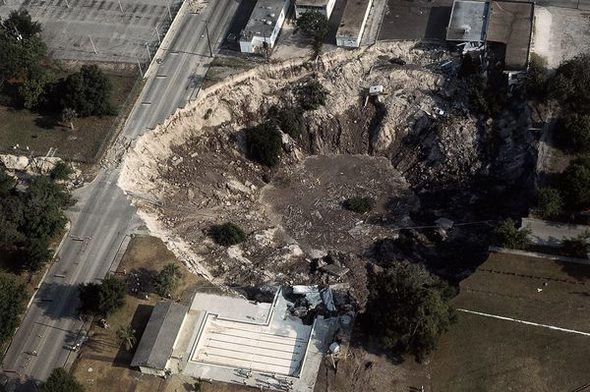 Read more
Designing building is a complex job that architects perform in order to provide us with the beauty, simplicity and functionality we expect in modern times. Sometimes, during their endeavors, architects stray away from the concepts we are used to in modern architecture and create unbelievable buildings that seemingly could collapse in a second. What makes them design such funny buildings? Is it to express rebellion to simple shapes that are forced today in construction? Or maybe they try to attract more attention to their work? Maybe the answer is that they construct funny buildings out of sheer boredom…Whatever the truth is, the result is astonishing, amazing and in one word grotesque creations of modern world architecture that are tourist attractions of some of the largest cities around the world.
Device to Root Out Evil (Vancouver, Canada)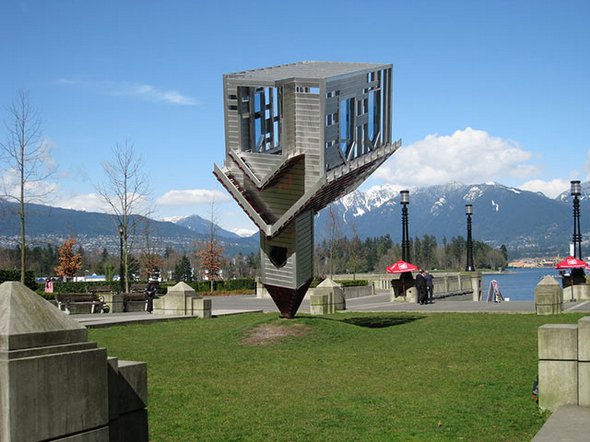 Image source
The Crooked House (Sopot, Poland)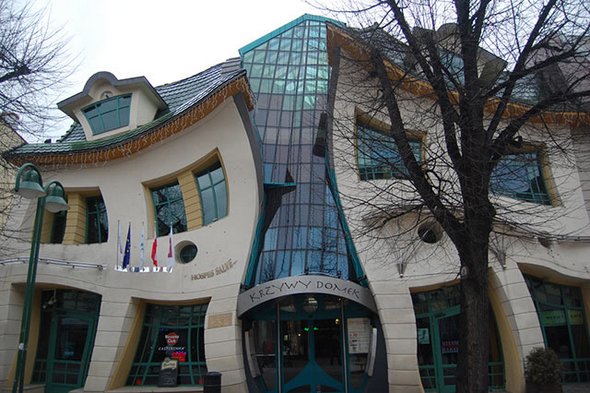 Image source
Erwin Wurm: House Attack (Viena, Austria)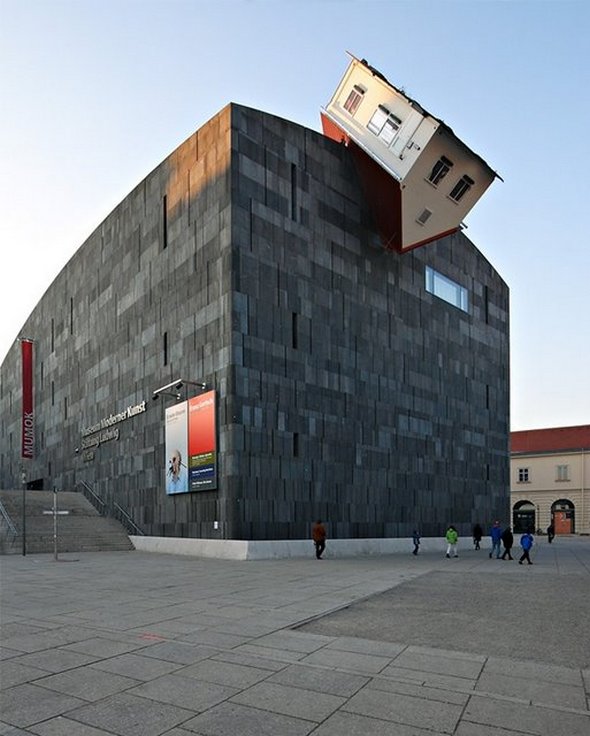 Image source
Chain Building (Groningen, Netherlands)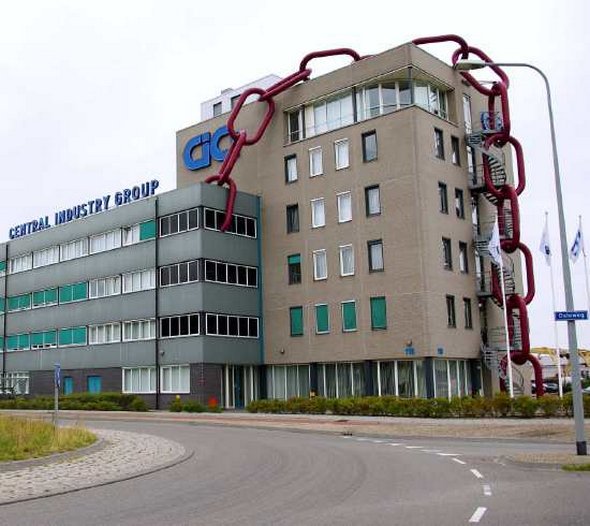 Image source
Japanese weird building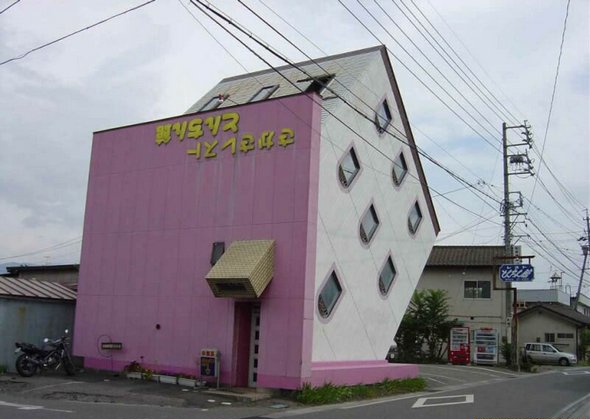 Image source
Crazy hotel (Spirit, Bratislava)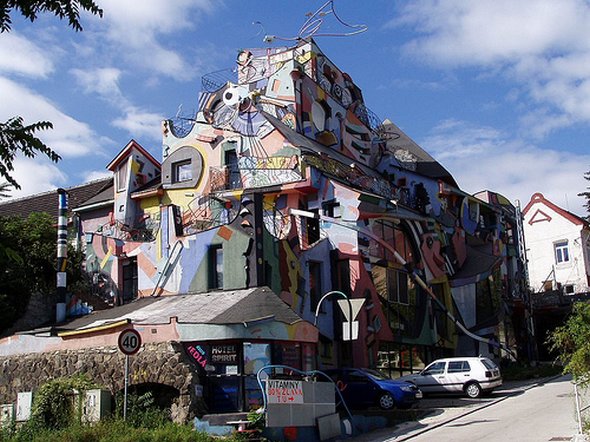 Image source
Cubic Houses (Rotterdam, Netherlands)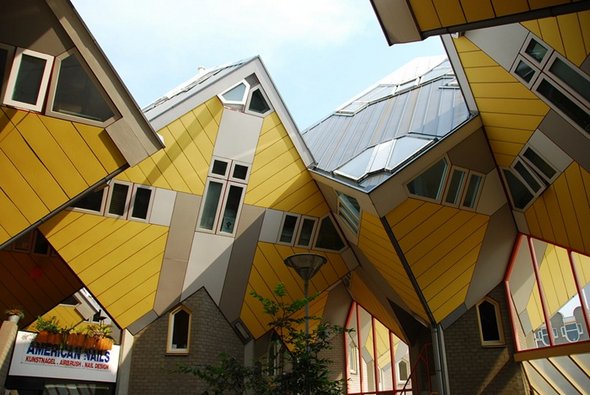 Image source
Leaning Tower (Chicago, USA)
You MUST see these cool photo galleries!