Would you like to see yourself in the future? Probably we all imagine how we will look in a year, in ten or twenty years…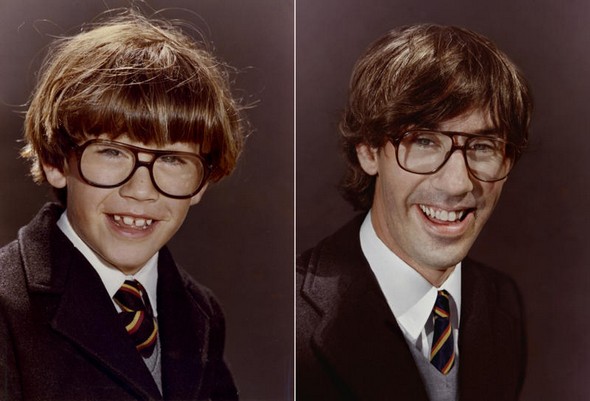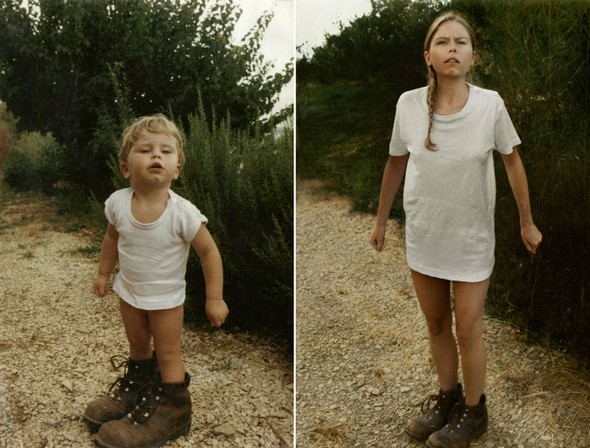 As our civilization get more and more advanced breakthroughs are made in all the fields of mankind's endeavor: technology, art, design, economy,sciences…Architecture is no exception. Modern architecture has reached the unbelievable heights, that no man from the past would dream of. The slick design, soothing exterior and optimal organization of modern buildings is what makes them the most famous land marks of the biggest cites all around the world. The architecture of the future promises to take this even further. That is why we have decided to give you a sneak preview of how the future will look like with these 10 incredible buildings from the future.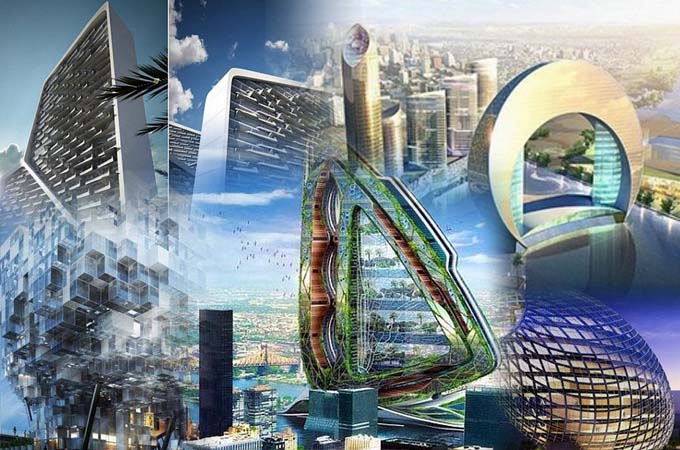 Incredible Cybertecture Egg for Mumbau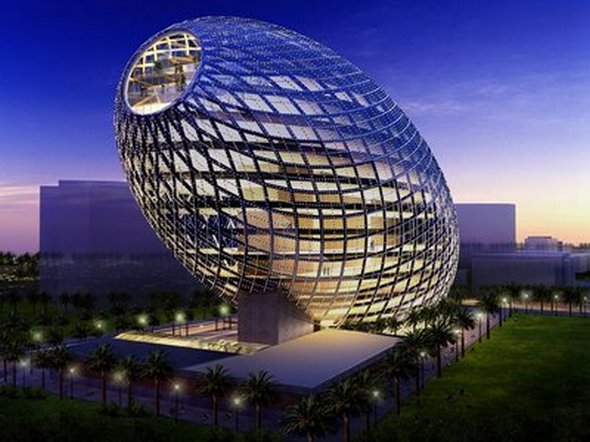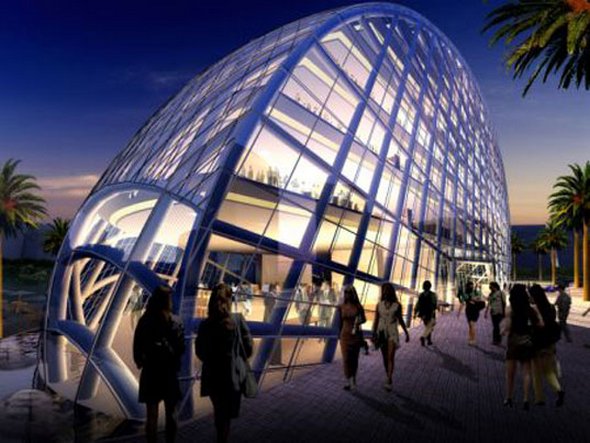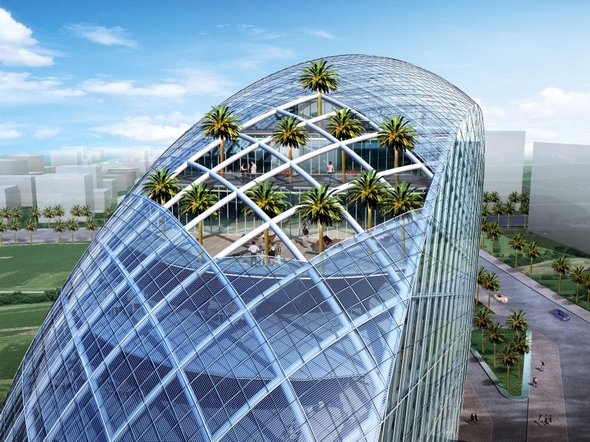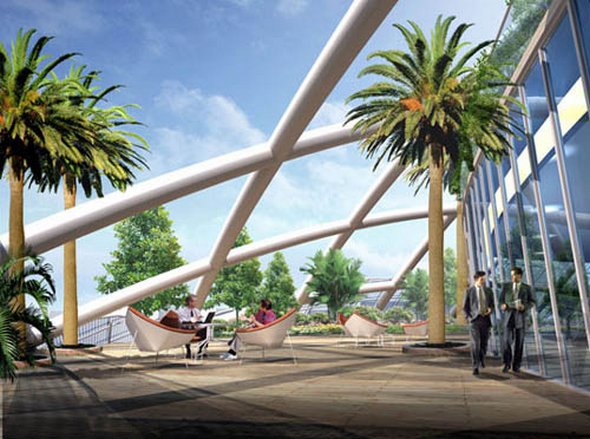 James Law Cybertecture International designed this 32,000 square-meter Cybertecture Egg, commissioned by Vijay Associate (Wadhwa Developers) for Mumbai, India.
Abu Dhabi Performing Arts Center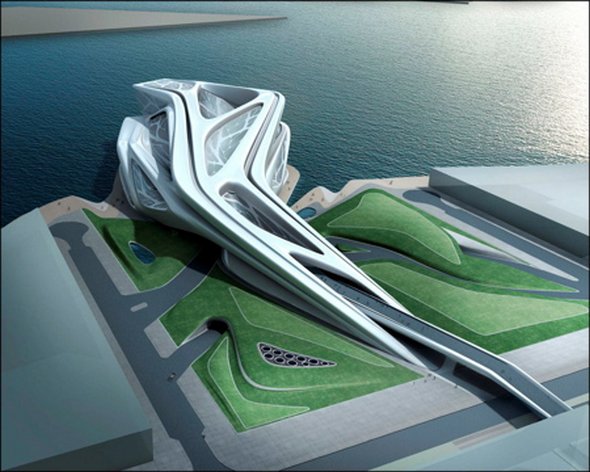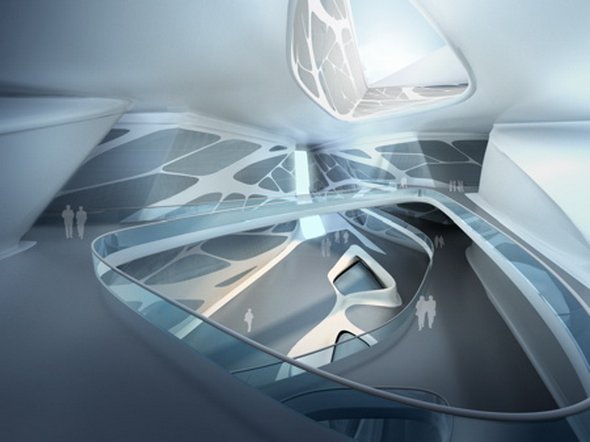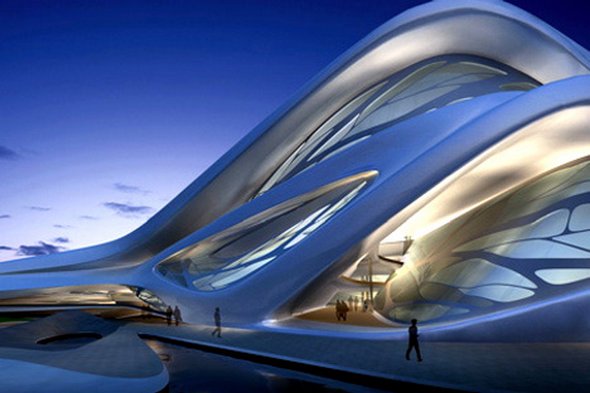 Zaha Hadid's Performing Arts Center will form part of a multi-billion dollar cultural district in Abu Dhabi. Hadid describes the structure as a "biological analogy", with branch and leaf-like components that are "transformed from these abstract diagrams into architectonic design."
Singapore Pavilion – World Expo 2010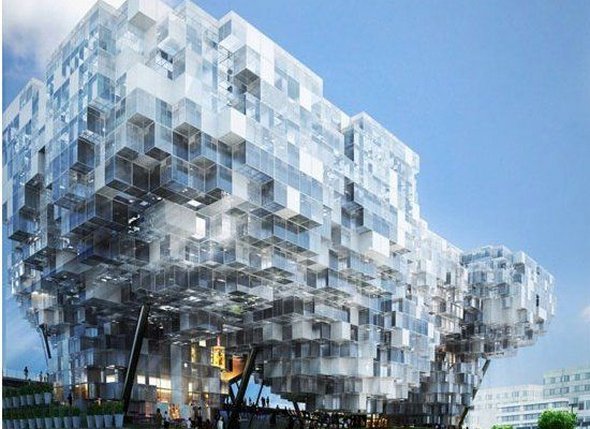 Design Act designed this incredible building, made up of permuted cubes, for the World Expo 2010 Singapore Pavilion competition.
"Dragonfly" Vertical Farm – Incredible Buildings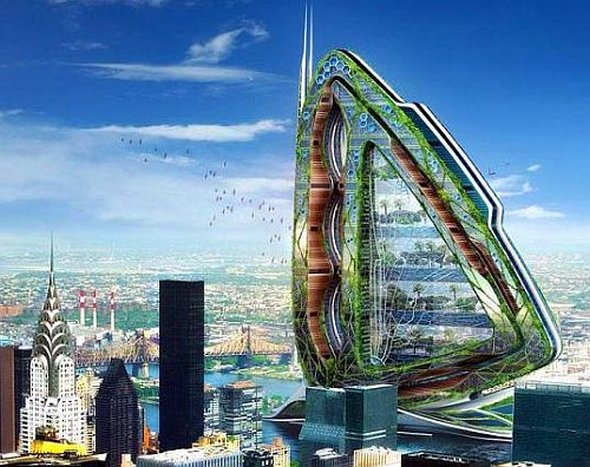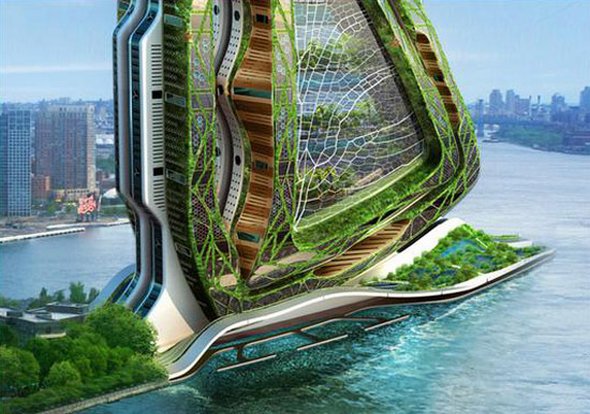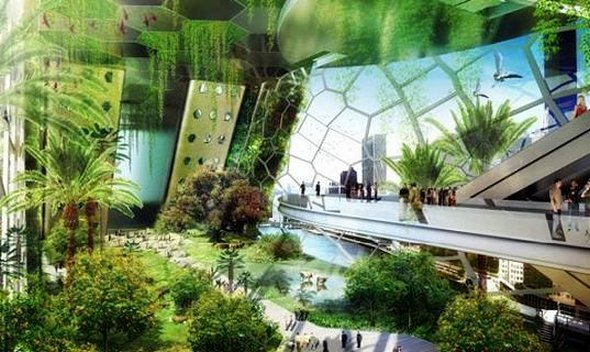 Vincent Callebaut's architects designed the "Dragonfly" vertical farm for the New York City skyline. The 132-floor, 2,000 foot-tall structure (resembling a dragonfly's wing) would contain residences, offices, farming space, and even areas dedicated to growing and studying both produce and livestock.
These are the photos of futuristic commuting cars designed to maximize space and ease commuting designed by different contemporary designers!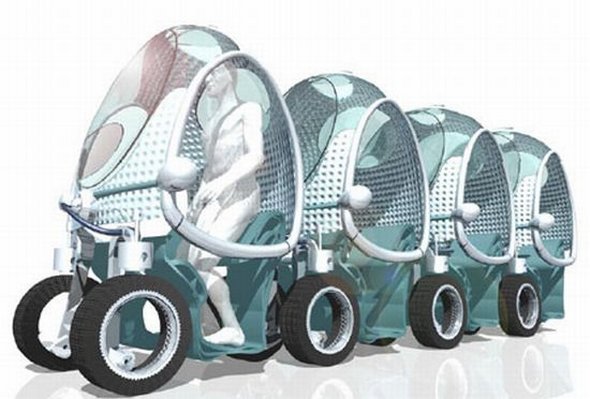 The ideas of space, design and commuting are constantly being challenged with the next generation designers and engineers bringing both form and functionality together in the most spectacular of forms. Commuting across the city for work or to run errands has always been viewed in the same fashion as any other and most designers and car makers tend to ignore or overlook the specific features that it demands. Modern designers are making sure that they do not make the same mistake by designing cars that are task-oriented and target a specific consumer.
The design aim of these cars is at making the travel across the city in a day a lot more convenient and a lot easier. It is all about being simple and compact rather than pompous and extravagant. That does not mean that these machines are going to go unnoticed either. Just take a look for yourself!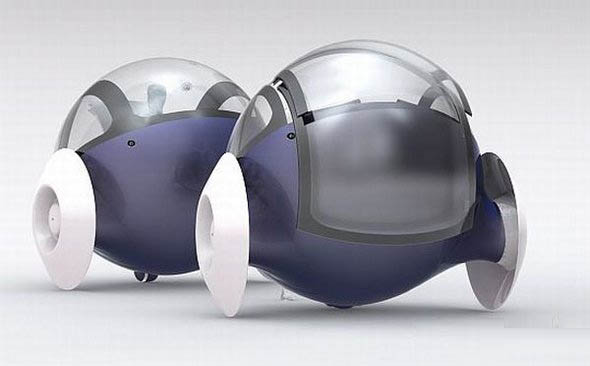 Modern Design in its broadest definition describes a set of cultural tendencies and radical thought movements that combine "form and light" into a new innovative lighting products. Product must be unique, or in another words we can say modern and unusual products. They aren't like standard products, they are very decorative, luxury, striking, etc. Today we write about lights designs for brighter future. We found and choose 20 examples of modern lights designs. Check them out!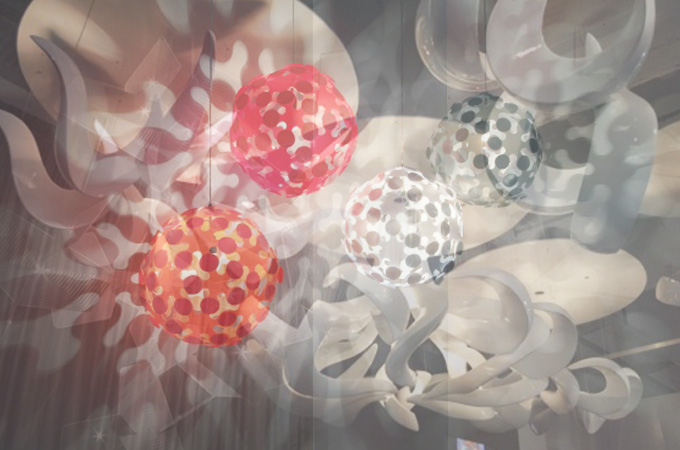 The future is not written yet and who knows whether robots are dangerous or not. What is for sure is that humans, being the curious beings, will develop new advanced generations of robots.
It happens so that people and robots go together in this life side by side, in some spheres of life they are even interchangeable and who knows into what this opposition "Human and Robots" will translate. Robots and humans that live and prosper together…Or robots will realize they don't need that much…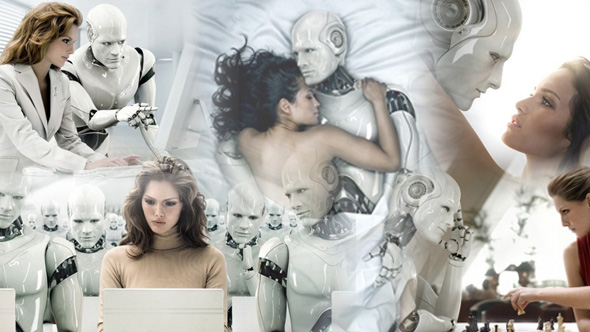 For now it is up to out fantasy to express what we think will happen in human-robot relations in the future. This is a collection of 3d computer generated images of various creative 3d artists that shows their vision. The level of detail of these computer graphics shows that our technology will lead us to the point where these fantastic photographs will be the reality.
Personal Robot 04, Author: Franz Steiner (software: 3ds max)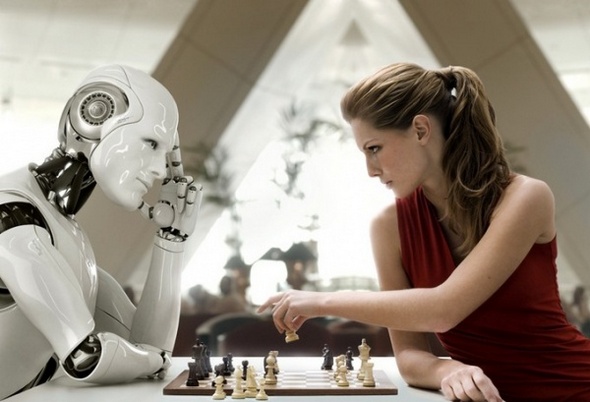 Who will win in this game of chess? When there is the opposition of the mechanical creature and the human intellect it is not easy to predict the outcome of the game. You can make books, but you will never be sure about the results, they are unpredictable.
Personal Robot 08, Author: Franz Steiner (software: 3ds max)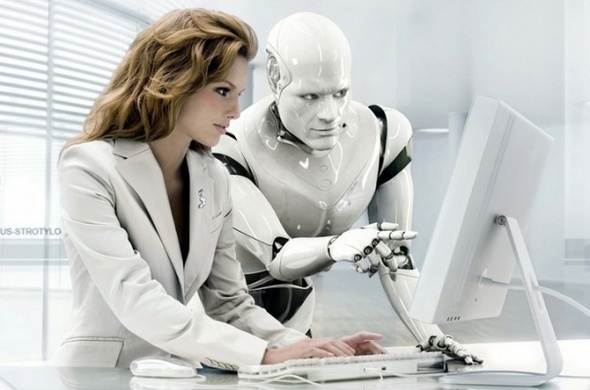 Read more
You MUST see these cool photo galleries!