The Underwater Sculpture Park is the work of sculptor Jason Taylor from England, who has a passion for creating fantastic and unique pieces of work depicting Grenada's colourful history and folklore and placing them underwater. All of the sculptures are in beautiful clear shallow water easily accessible by divers and snorkelers. The sculptures end up creating artificial reefs, and enhancing the marine environment.
The response from visitors diving the site has been reported as nothing short of amazement and fascination on the whole concept. "the artist's interventions promote hope and recovery, and underline our need to understand and protect the natural world."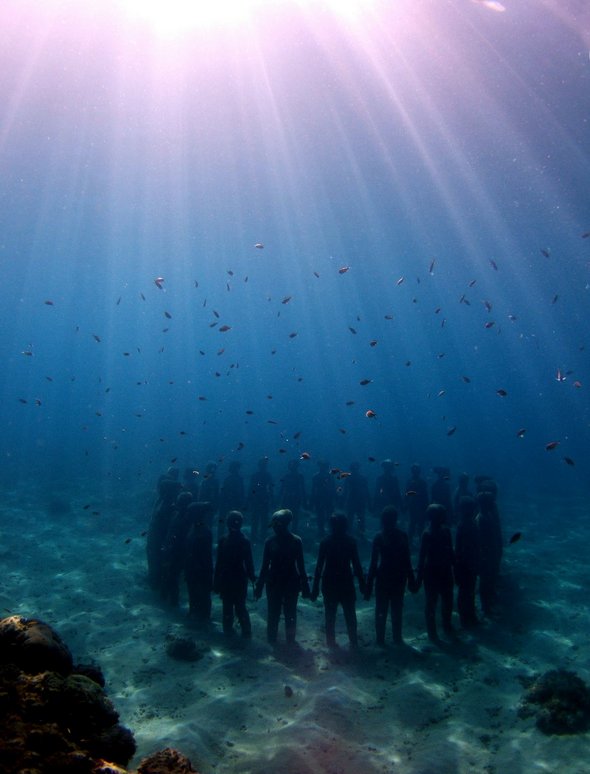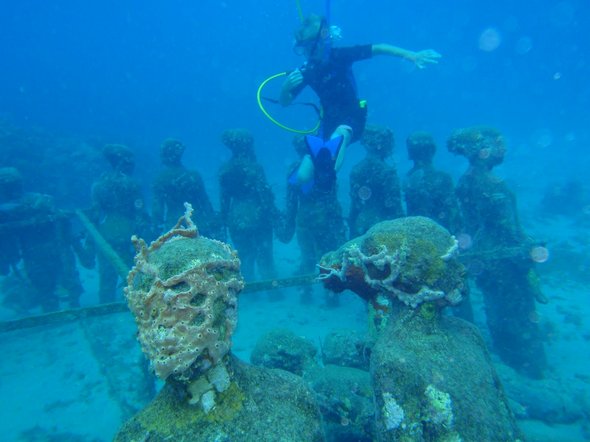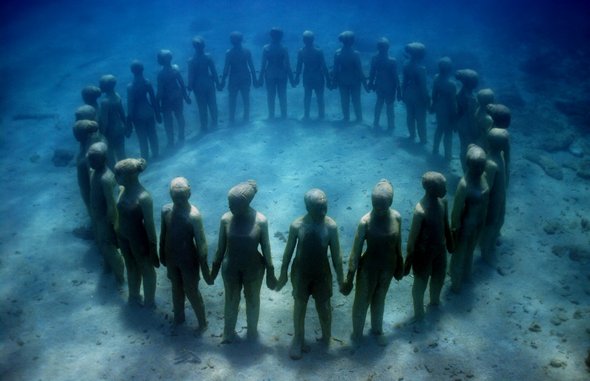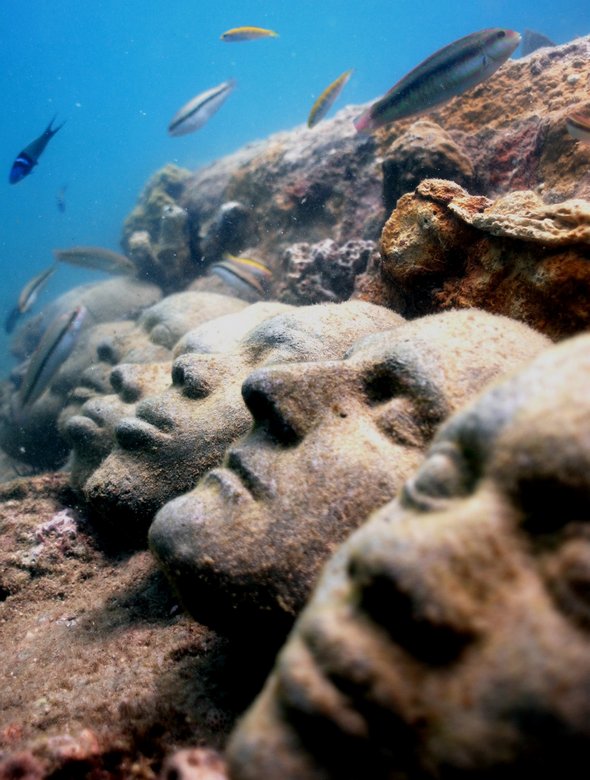 Read more
The American artist Gordon Matta-Clark (1943-78), who trained as an architect, used the urban environment and more specifically buildings as material. He arranged empty premises by, among other things, cutting out fragments. With his interventions he transformed architecture into sculpture, he exposed the soul of a building: to convert a place into a state of mind.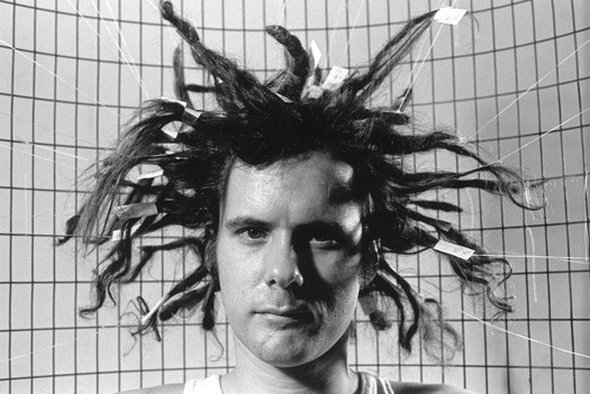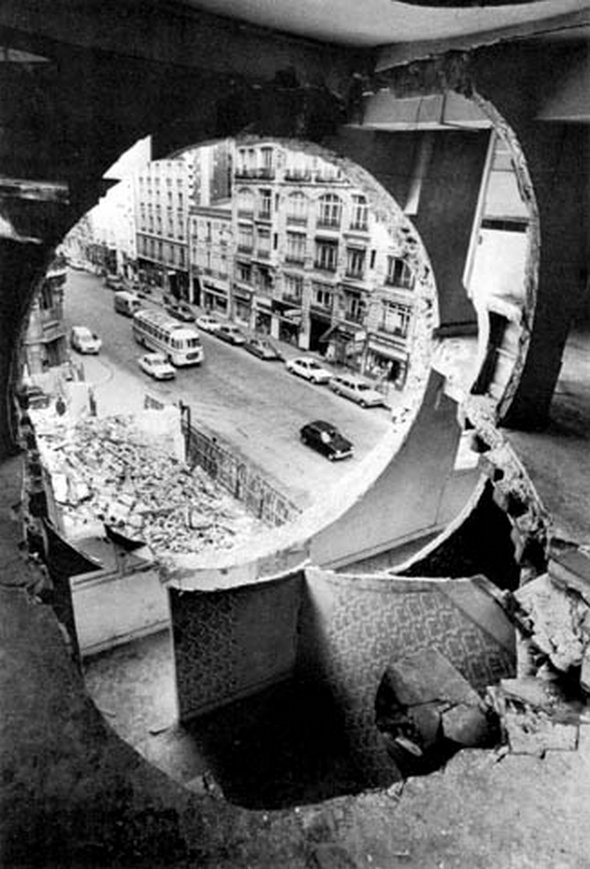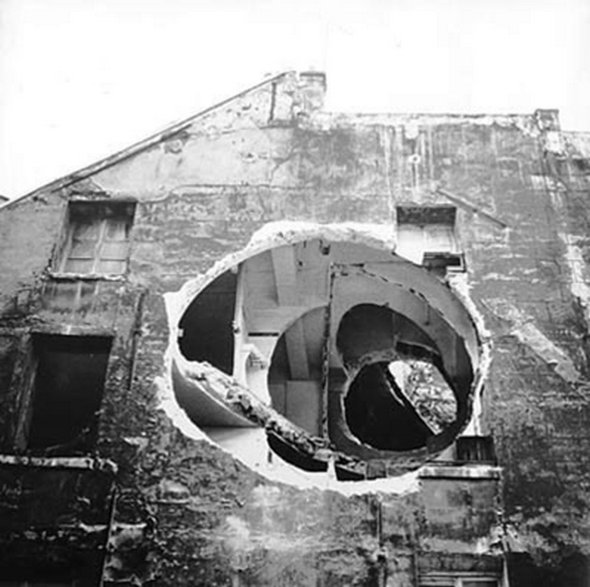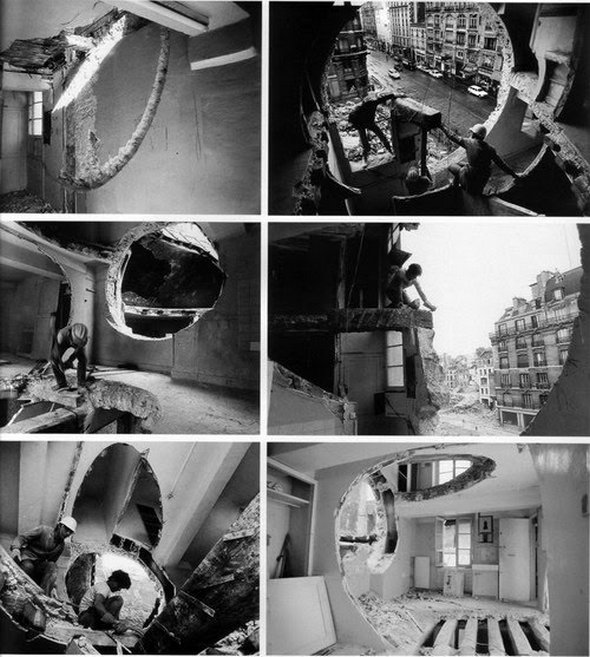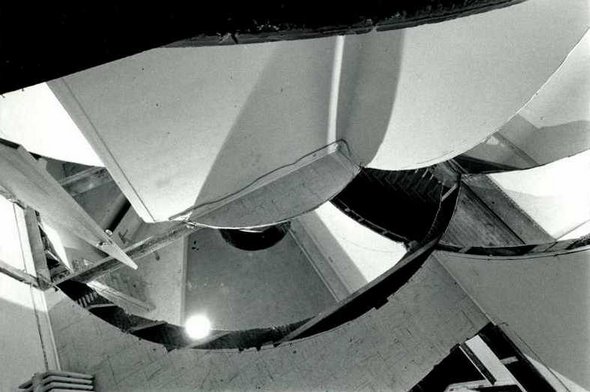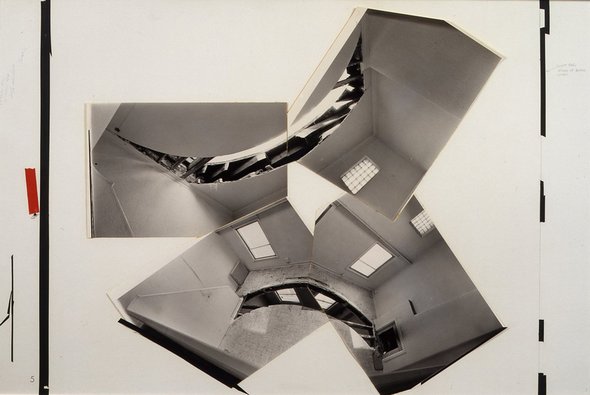 Read more
American artist Sandhi Schimmel has mastered the art of transforming trash to treasure in her unique mosaics made of paper waste. Gold's exquisite work includes paper waste from: menus, junk mail, greetings cards, advertising brochures, and much more. She sculpts various papers, images and text, to form portraits unlike any you have ever seen! Her purpose as an artist is to create unique, amazing portraits while helping the environment by re-using commonly wasted products. Schimmel used tax forms and political junk mail to create this stunning masterpiece shown below! Her collection includes many other amazing recycled art pieces, each unique and exquisite. All of her work is not only truly amazing but 100% eco-friendly!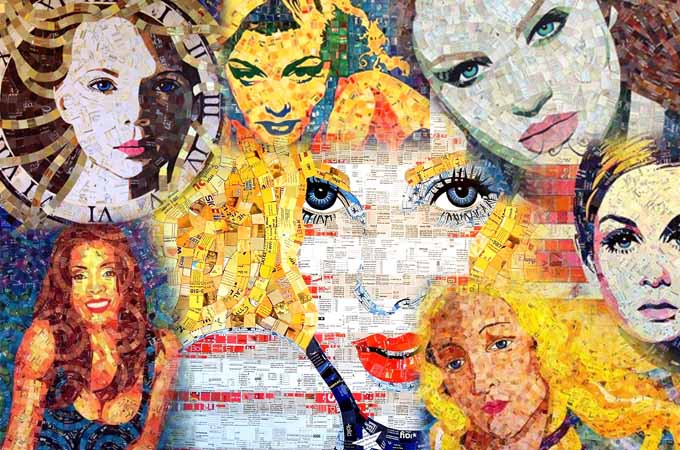 The artist makes incredible portraits by recycling paper, canvas, frames and brings acid-free, water-based and non-toxic adhesives and lacquers to use. She creates the portraits by reusing the same images that arrive via mail by cutting them in a way that a completely new and interesting artwork can be formed. If you wish to see her extraordinary artworks, then they are on display at galleries in several cities in North America. Schimmel Gold is also featured in the recently released 2010 edition of Ripley's Believe It or Not! annual book, "Seeing Is Believing."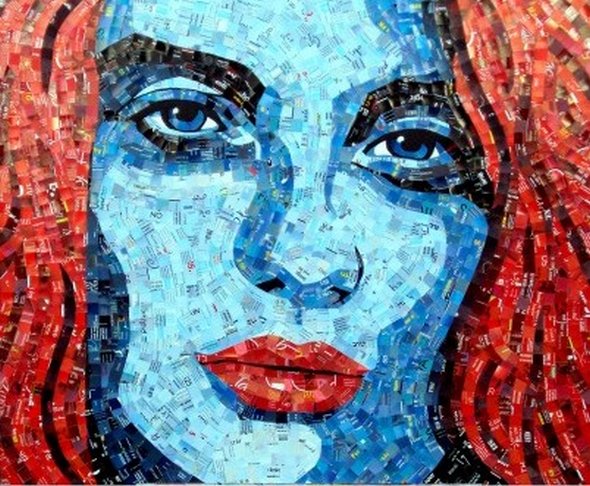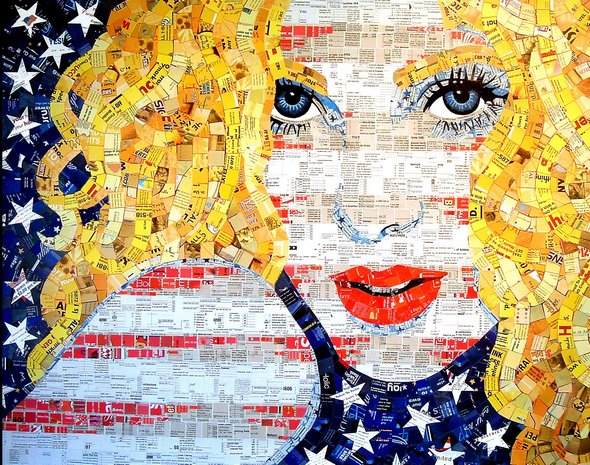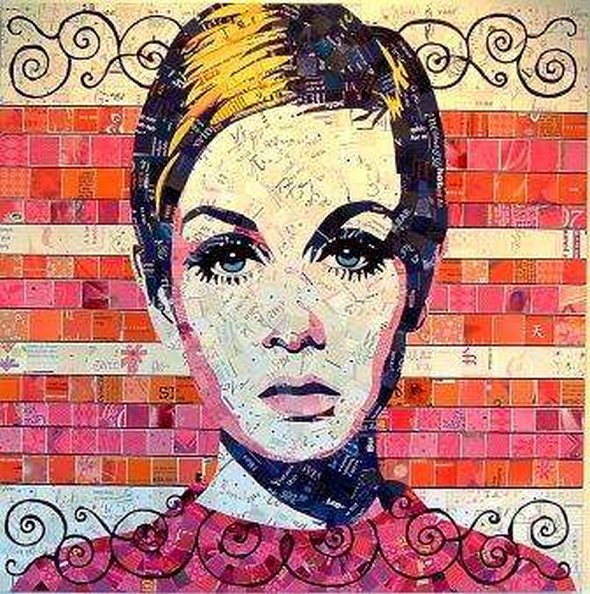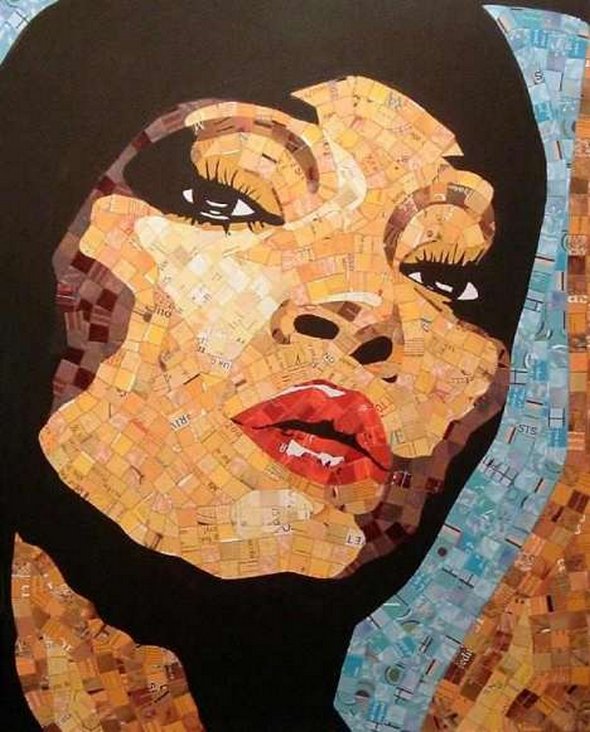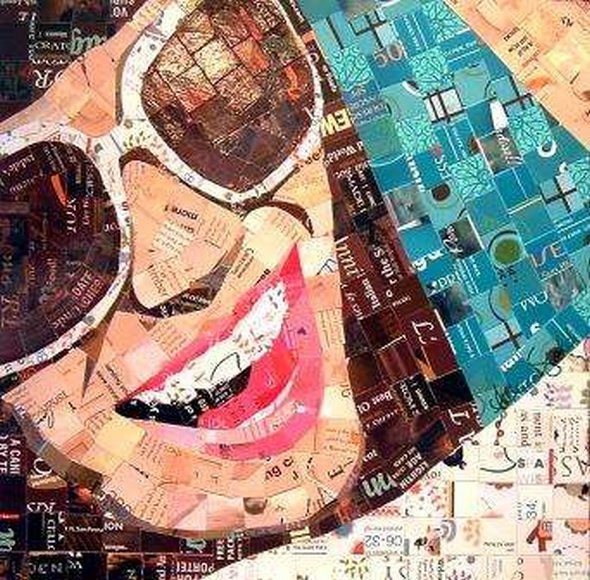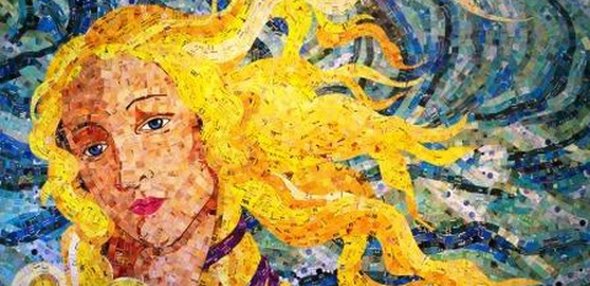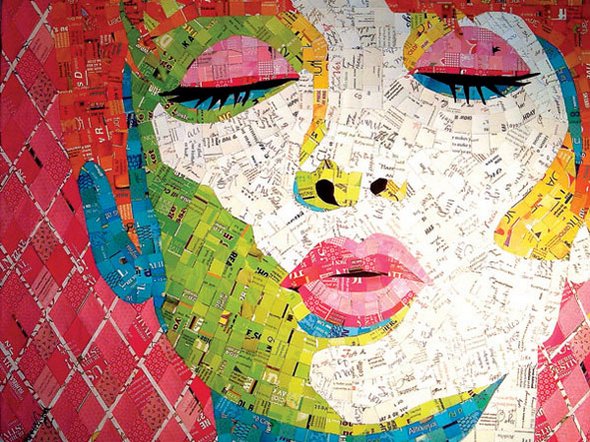 Read more
These are the most weird and unexpected creatures which appear on buildings in our towns. These creatures became part of urban environment, recognizable signs in towns and take part in people's everyday life.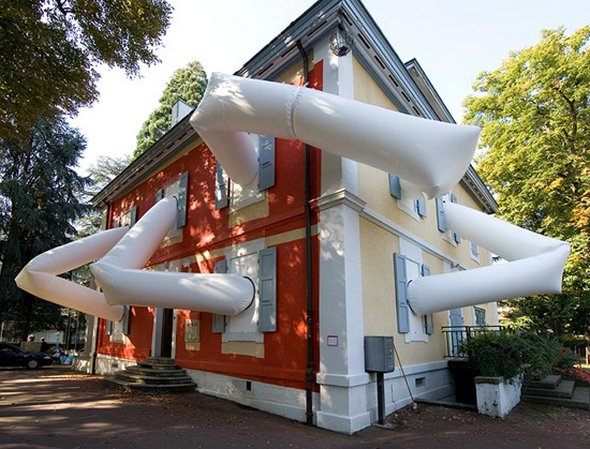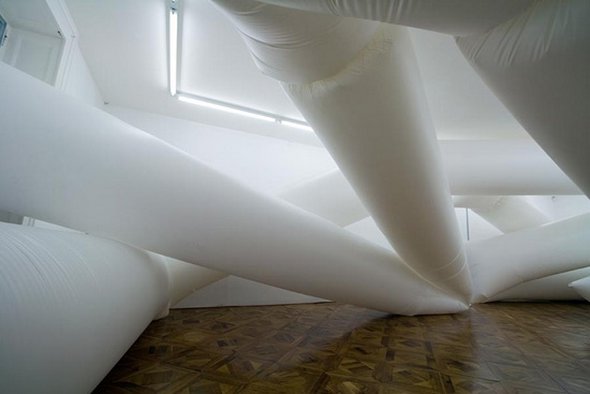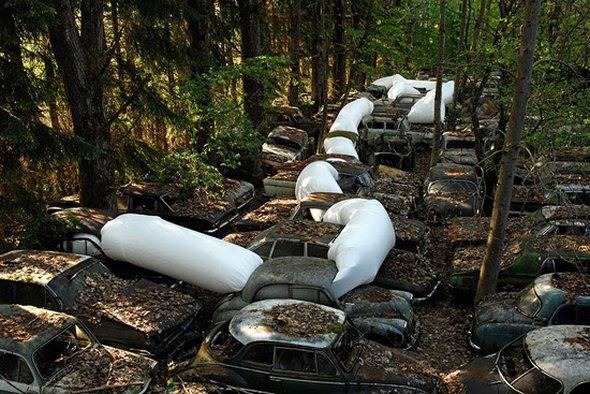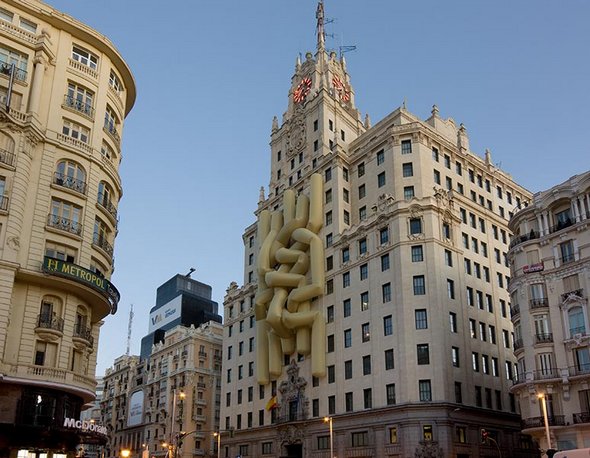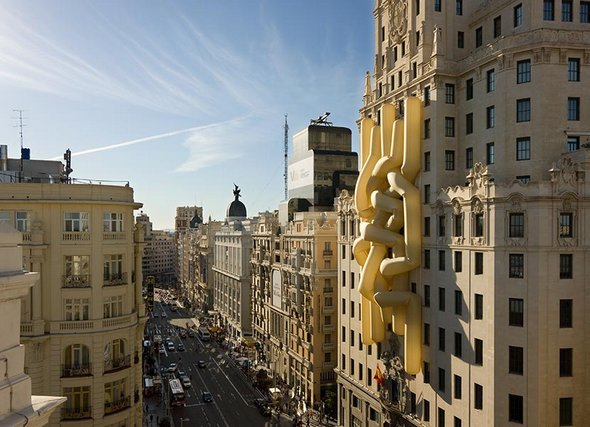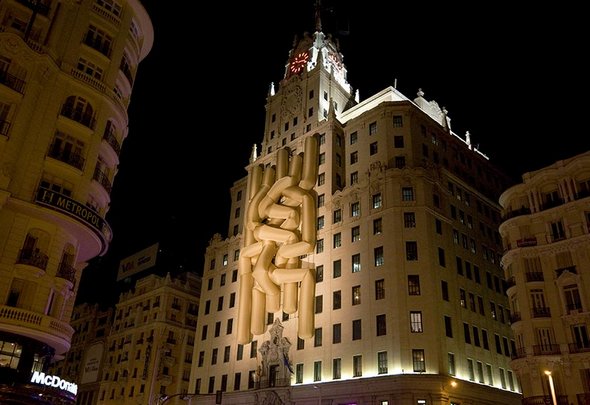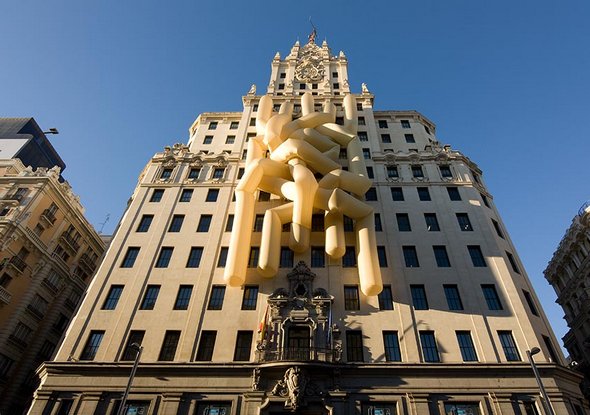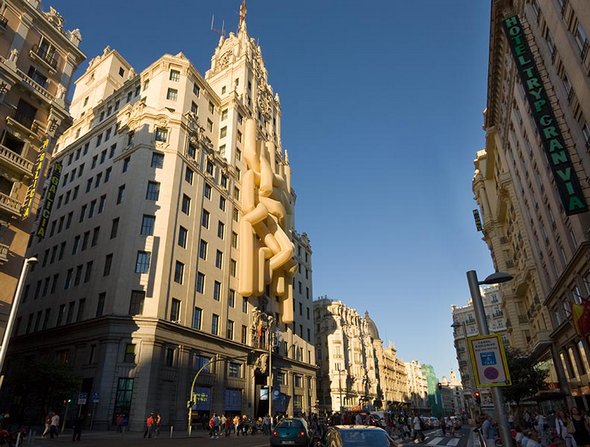 Read more
Which giant would you prefer to work for: Google or Facebook?
It might be a question of personal preference. You can't help but love one company's work more than another, which leads to desire to work for them. Aside from that, you could use some objective measurements in choosing between the two.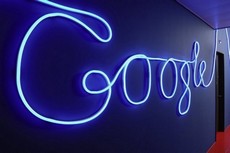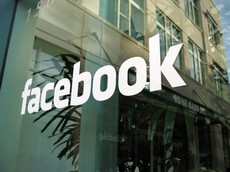 This might help you. We give you a chance to have a sneak view at the offices from both Google and Facebook. You'll find that both are design great, to enhance the productivity of their workers. Absolutely no trace of standard office cubicles.
Google Office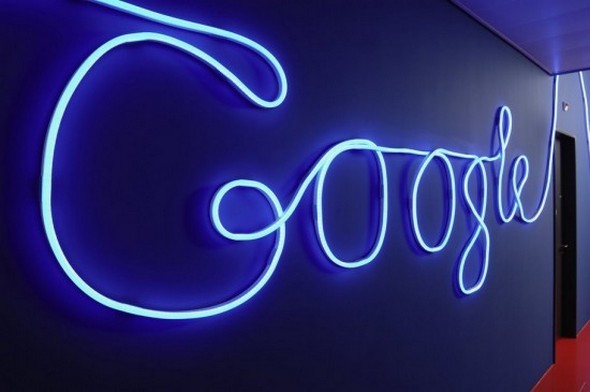 About Google: (as if you needed this)
Google Inc. is an American public corporation specializing in Internet search. It also generates profits from advertising bought on its similarly free-to-user e-mail, online mapping, office productivity, social networking and video-sharing services. Advert-free versions are available via paid subscription. Google has more recently developed an open source web browser and a mobile phone operating system. Its headquarters, often referred to as the Googleplex, is located in Mountain View, California. As of March 31, 2009  the company had 19,786 full-time employees. It runs thousands of servers across the world, processing millions of search requests each day and about one petabyte of user-generated data each hour.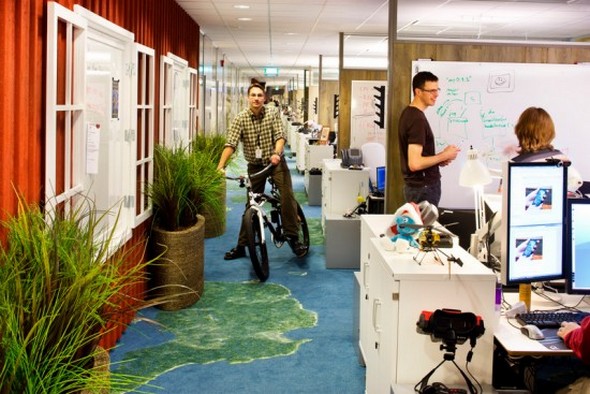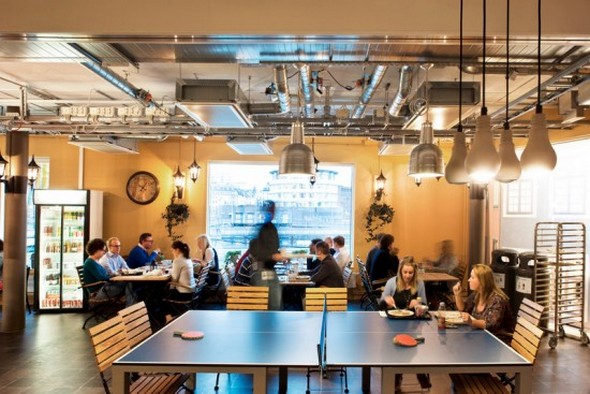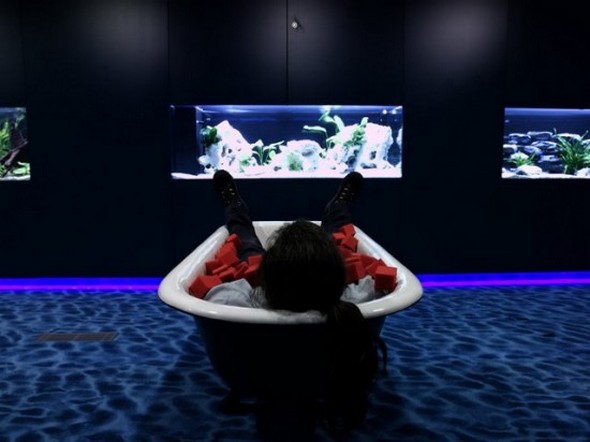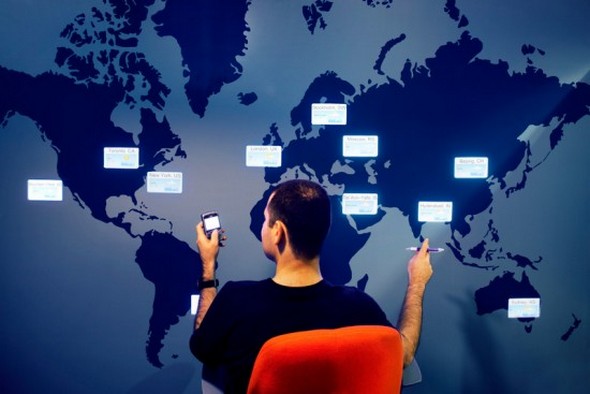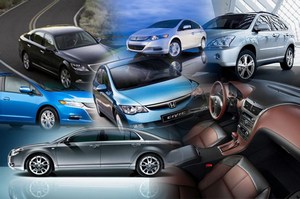 The Hybrid cars introduce us to a brave new world of trying to efficiently replace gas as the main energy source. The down fall of all previous attempts to do so was slow and very small cars that simply couldn't replace the 'regular' car. But, today's hybrids are really beautiful machines that you can proudly drive on the road at a reasonable price, as you will see later on. First things first, what are the hybrids? And why would you want one?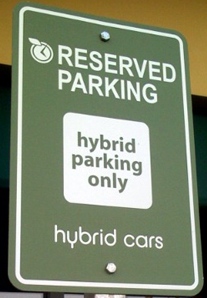 About Hybrid cars Hybrid cars were introduced by various automotive industries as a result of the need for more efficient and environmentally sound cars. Even though everyone has heard about hybrid cars, but there still exists confusion about how they operate and what are the components does it need to function properly.
Basically hybrid cars are operated by three main sources such as, a well performing battery, an electric motor and a gas engine. Each of the sources is very important for the performance of the car.  The main benefit of using hybrid cars is that, it proves to lower the harmful emission and better the gas mileage. A lot of difference in their function exists between full hybrid cars and a mild hybrid car.
Based on the gas mileage and its performance, the top 10 best hybrid cars are taken and reviewed in detail. Read more
Imagine how much money you could save, if you made an office completely  out cardboard. Impossible; I hear you say. But these images say otherwise. Yes, it is possible and it even looks really cool.
I believe it would be a perfect option for all companies that want to show their care for the nature, and the headquarters of save the nature activists. This, light and fully recyclable office, looks good and perfectly functional. The only thing you need to worry about is your employees bringing a lighter to work. I would buy a good supply of fire extinguishers along with it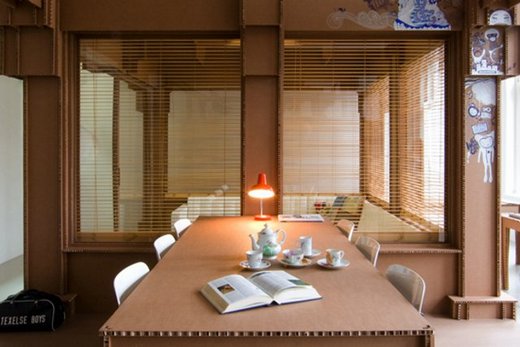 You MUST see these cool photo galleries!