The American artist Gordon Matta-Clark (1943-78), who trained as an architect, used the urban environment and more specifically buildings as material. He arranged empty premises by, among other things, cutting out fragments. With his interventions he transformed architecture into sculpture, he exposed the soul of a building: to convert a place into a state of mind.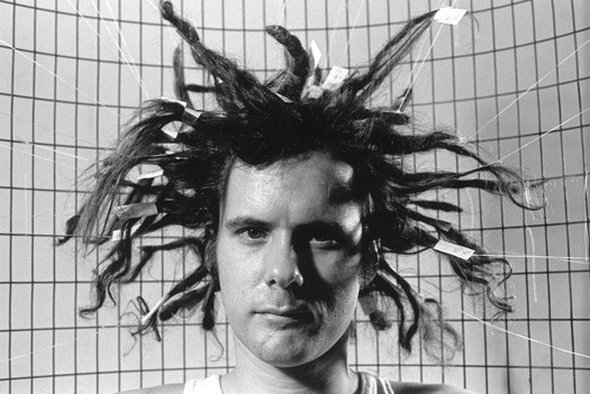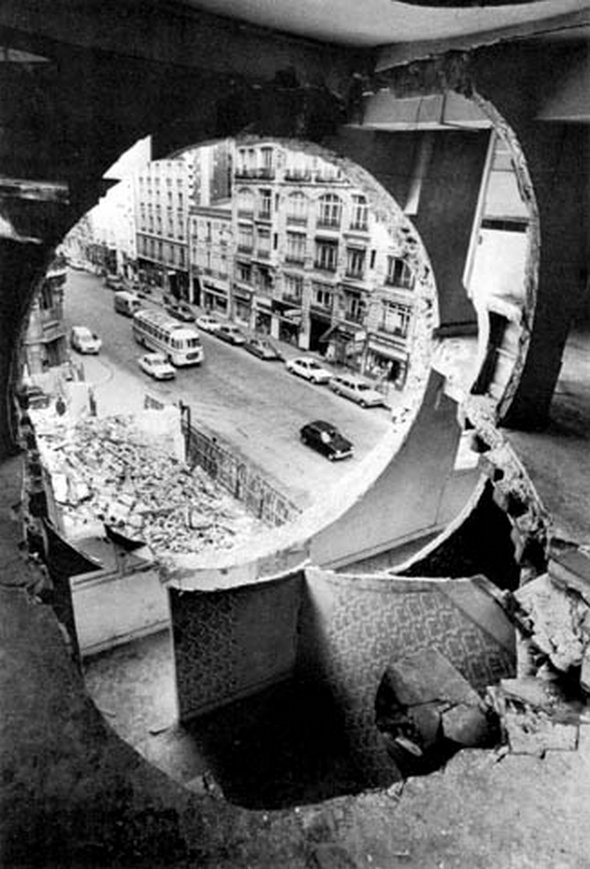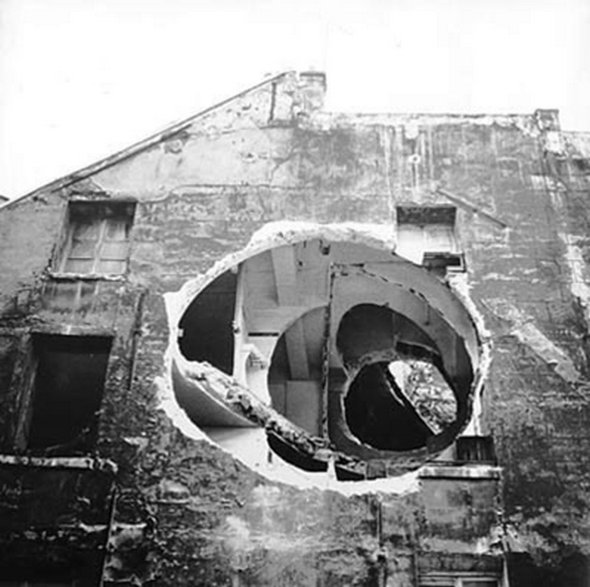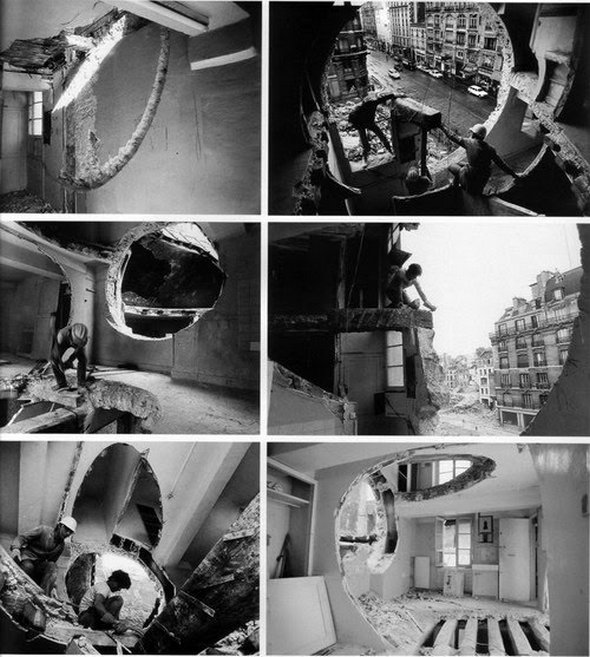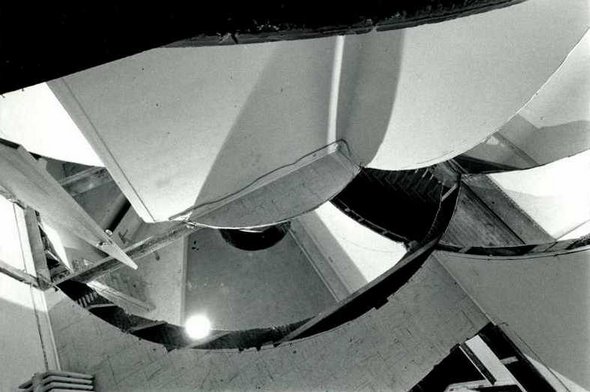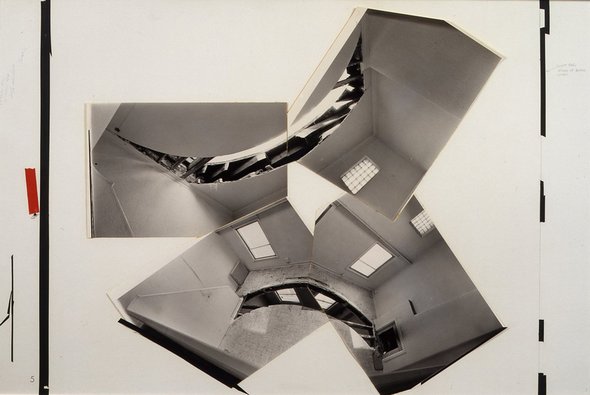 Read more
Frank Owen Gehry, CC (born at February 28, 1929) is a Canadian-American Pritzker Prize-winning architect based in Los Angeles, California. His buildings, including his private residence, have become tourist attractions and many customers seek Gehry's services as a badge of distinction. His works were by far the most often cited as being among the most important works of contemporary architecture in the 2010 World Architecture Survey, which led Vanity Fair to label him as "the most important architect of our age".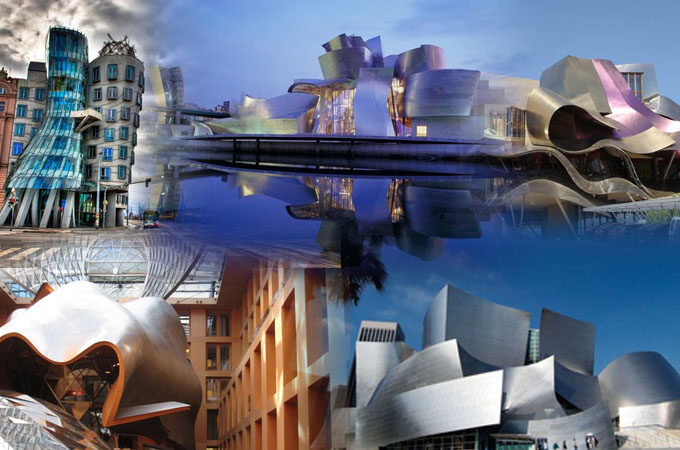 Gehry's best-known works include the titanium-covered Guggenheim Museum in Bilbao, Spain; Walt Disney Concert Hall in downtown Los Angeles; Experience Music Project in Seattle; Weisman Art Museum in Minneapolis; Dancing House in Prague and the MARTa Museum in Herford, Germany. But it was his private residence in Santa Monica, California, which jump-started his career, lifting it from the status of "paper architecture" – a phenomenon that many famous architects have experienced in their formative decades through experimentation almost exclusively on paper before receiving their first major commission in later years.
Guggenheim Museum, Bilbao, Spain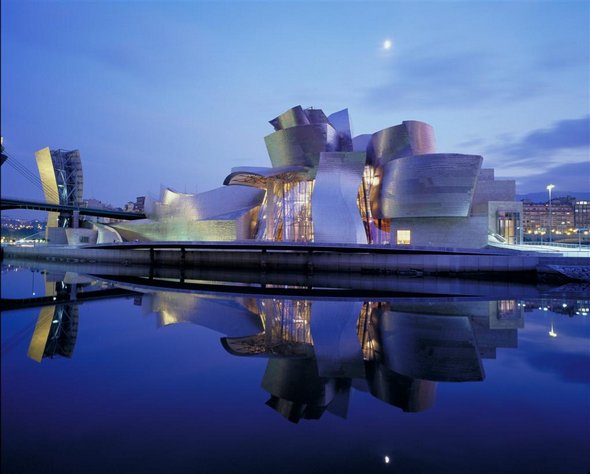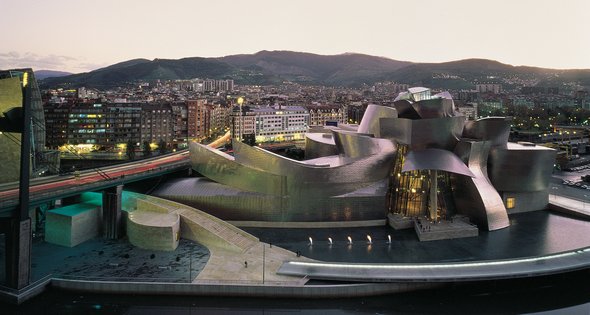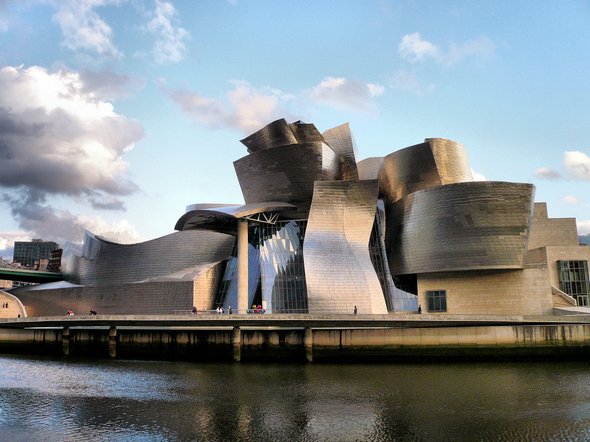 Frank Gehry, Überdacht in Berlin, Germany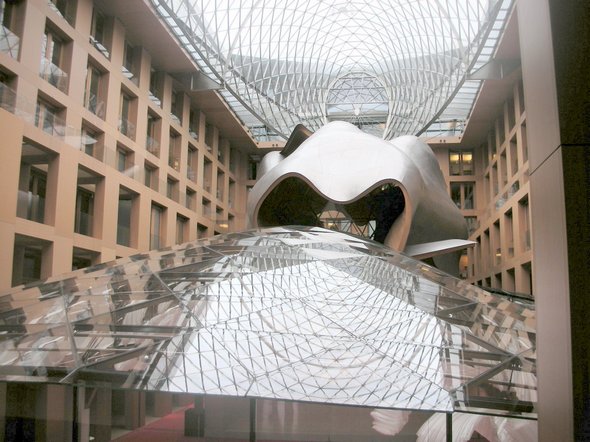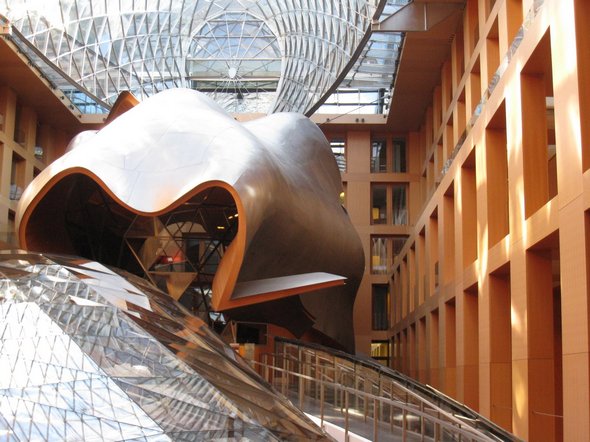 Read more
These are the most weird and unexpected creatures which appear on buildings in our towns. These creatures became part of urban environment, recognizable signs in towns and take part in people's everyday life.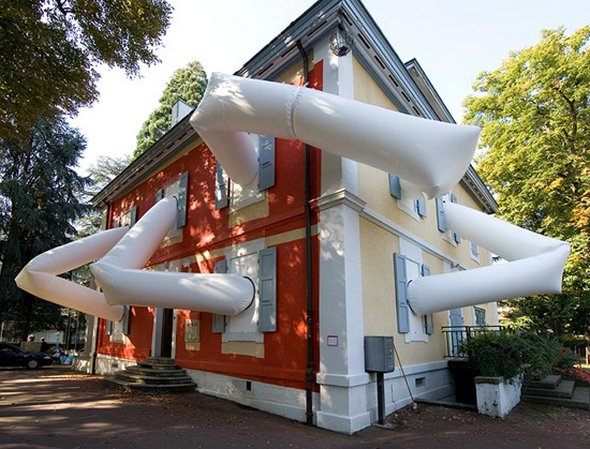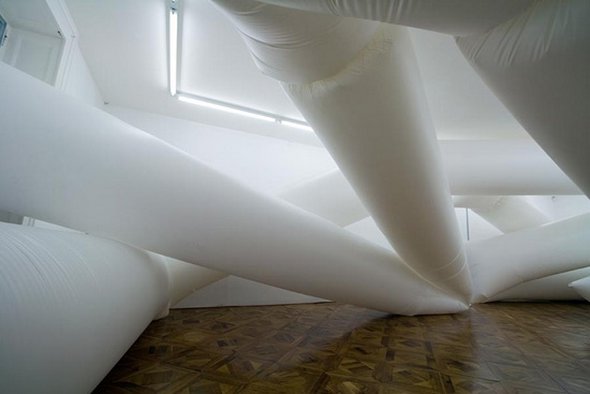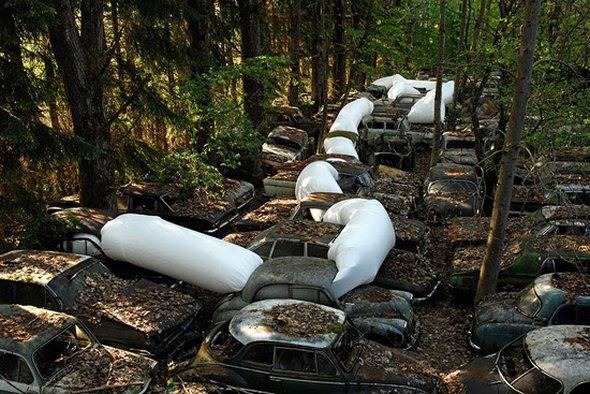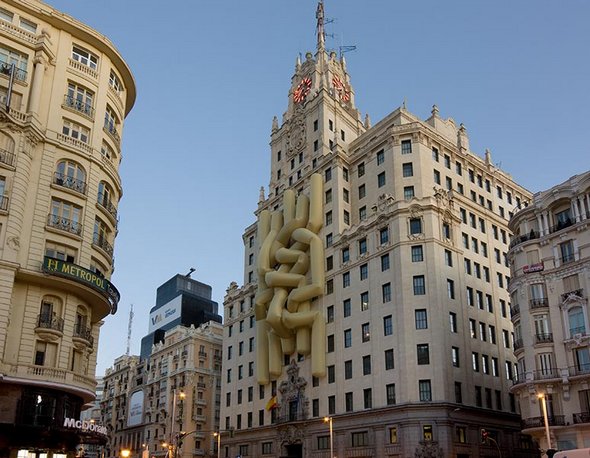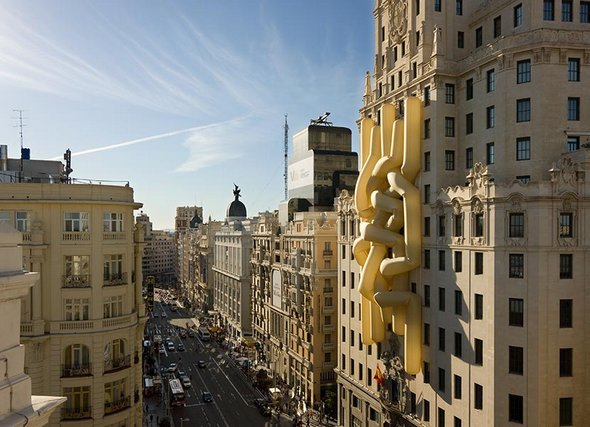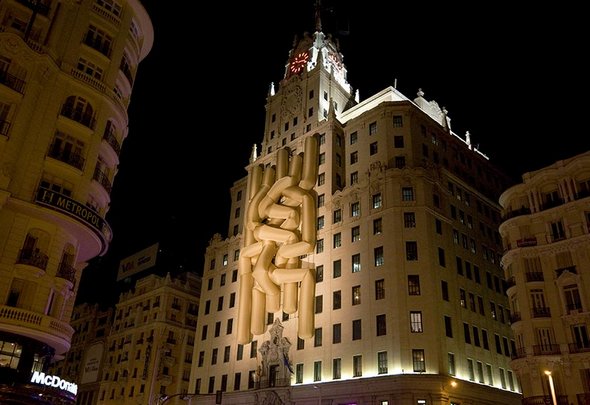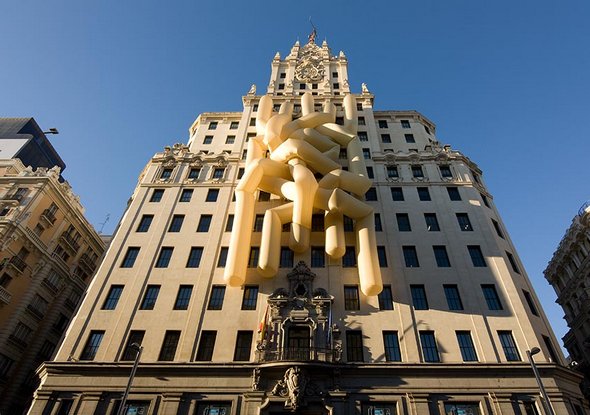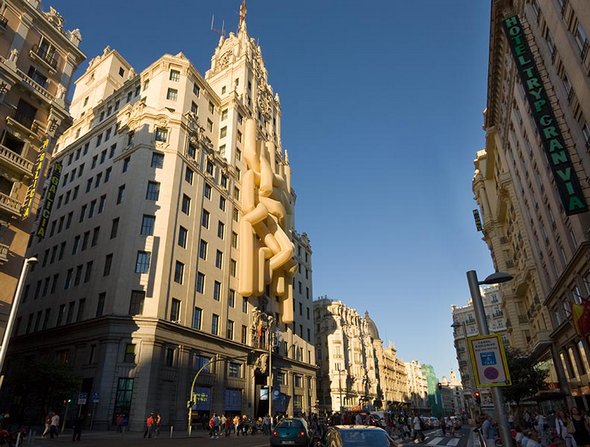 Read more
Architecture these days has never been more advanced: Buildings are making their own energy and using ice as air conditioning. Creative buildings don't always involve special technology, however. One could build a home shaped like a giant toilet or shoe or some kind of fruit, for example. We've found more buildings designed like different everyday things. These buildings sure to disorient their residents, either by making them feel like mice in giant land, or by making them extremely dizzy. But maybe, on the contrary, they feel like unique owners. Check them out and form your opinion!
Buildings designed like animals
Designing building is a complex job that architects perform in order to provide us with the beauty, simplicity and functionality we expect in modern times. Sometimes, during their endeavors, architects stray away from the concepts we are used to in modern architecture and create unbelievable buildings that seemingly could collapse in a second. What makes them design such funny buildings? Is it to express rebellion to simple shapes that are forced today in construction? Or maybe they try to attract more attention to their work? Maybe the answer is that they construct funny buildings out of sheer boredom…Whatever the truth is, the result is astonishing, amazing and in one word grotesque creations of modern world architecture that are tourist attractions of some of the largest cities around the world.
Device to Root Out Evil (Vancouver, Canada)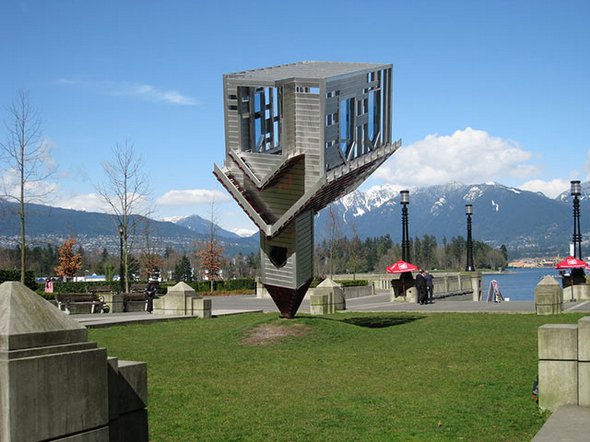 Image source
The Crooked House (Sopot, Poland)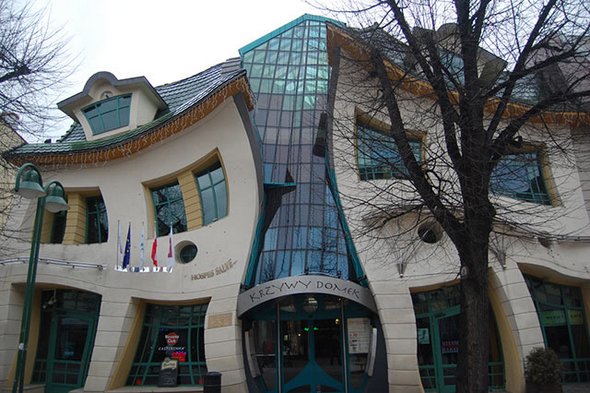 Image source
Erwin Wurm: House Attack (Viena, Austria)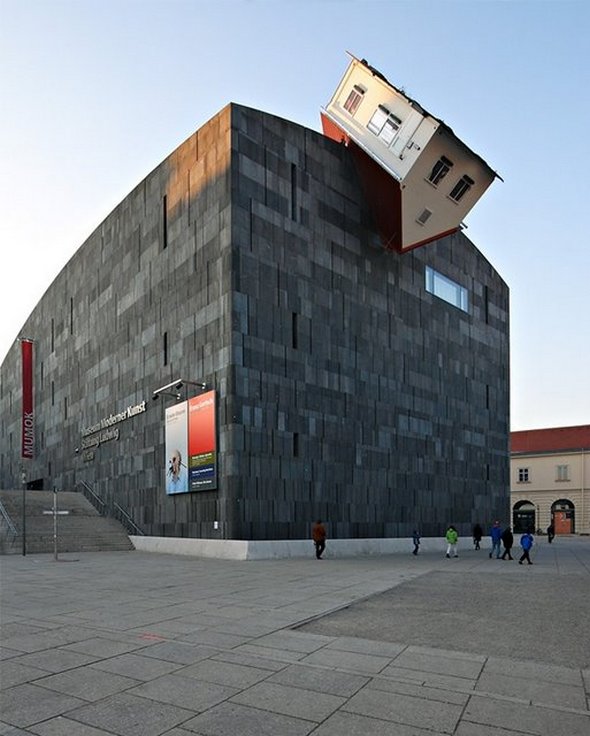 Image source
Chain Building (Groningen, Netherlands)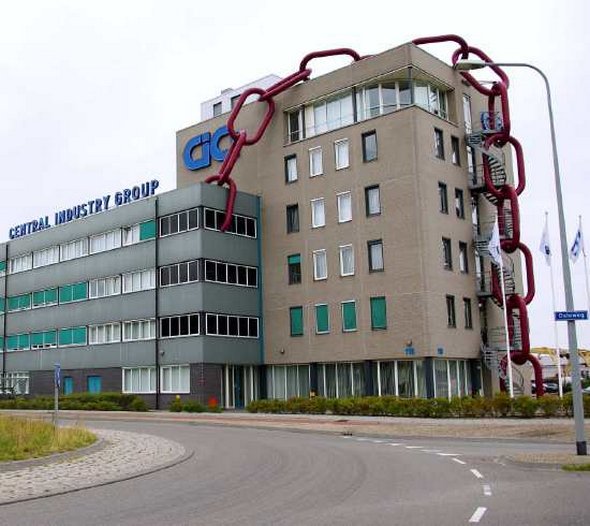 Image source
Japanese weird building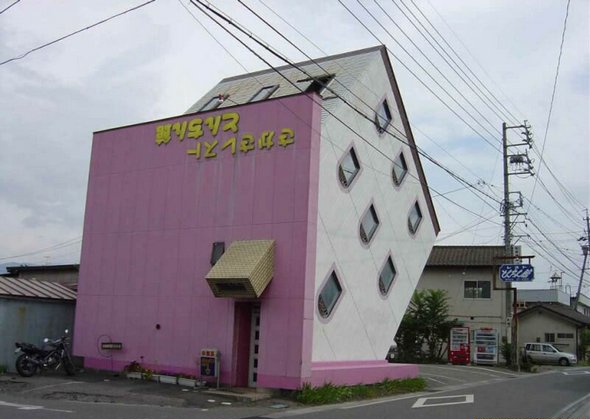 Image source
Crazy hotel (Spirit, Bratislava)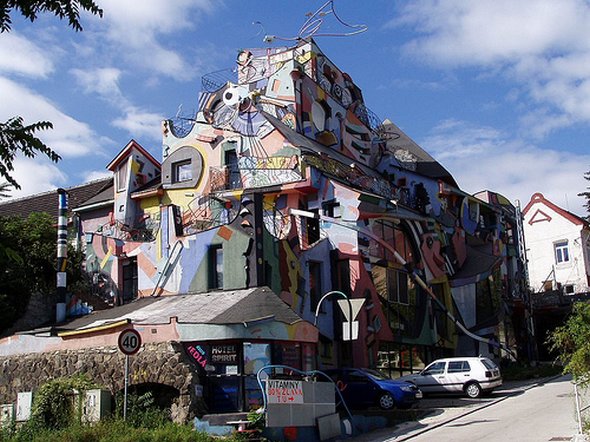 Image source
Cubic Houses (Rotterdam, Netherlands)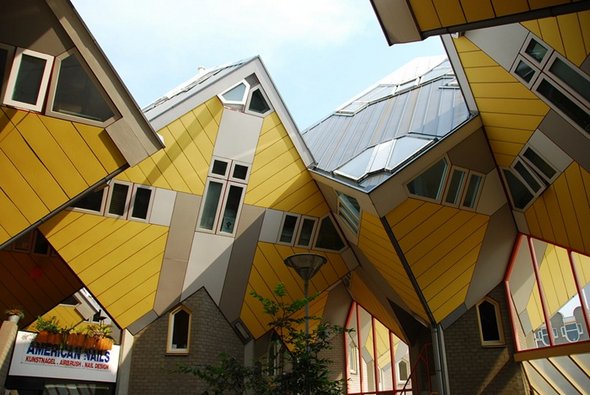 Image source
Leaning Tower (Chicago, USA)
You MUST see these cool photo galleries!