It might drive some people up the walls to live with indoor skateboarders, but for a pro-skater client this is a dream home quickly coming true. The architects of Air Architecture, venturing into new territory with this unique design, modeled aspects of the house ahead of time in order to test their fitness in terms of slopes, angles and materials that would both suit a human abode and be appropriately durable for real skateboarding use.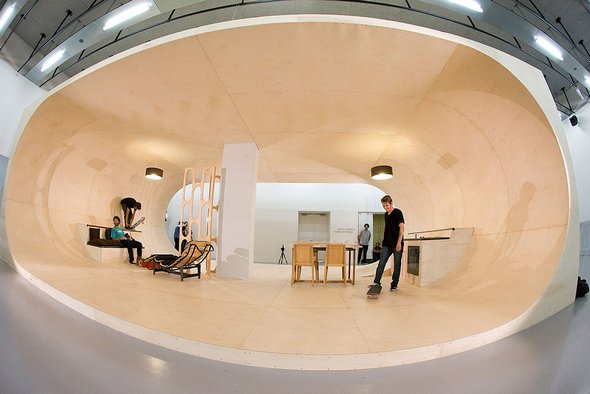 In the yet-unfinished design, there is hardly a spot in these spaces that one could not grind or skate on or jump or flip from. This includes not only skateboardable walls but also built-in furniture designed specifically to the purpose.
In fact, the final home will have continuous curves, rails and surfaces for skaters to move entirely into, through and around the residence. A complete circuit will weave through the kitchen into living and dining rooms and back out through a bedroom and bathroom (assuming all doors are left open along the route, inside and out). Various local woods, bent and warped as needed, will conform to the needs of the skater client, and make this a truly one-of-a-kind interior (and exterior) house design.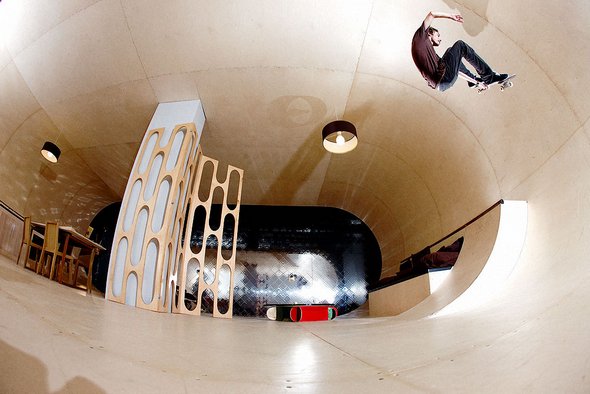 Read more
Experience the adrenaline rush of taking off and flying high in the largest helicopter ever produced. The Hotelicopter features 18 luxuriously-appointed rooms for adrenaline junkies seeking a truly unique and memorable travel experience.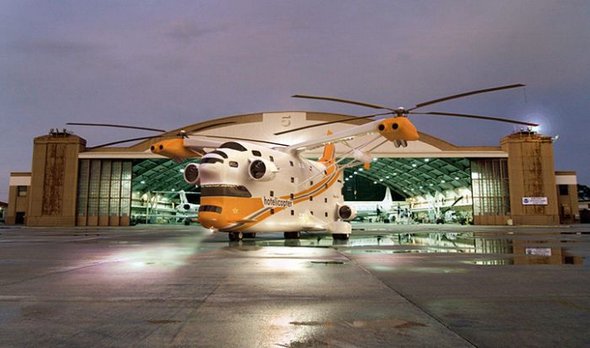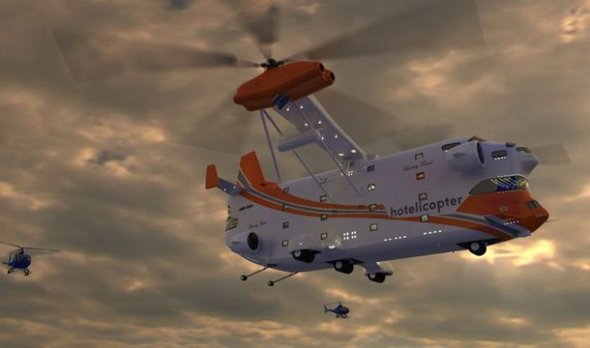 Each soundproofed room is equipped with a queen-sized bed, fine linens, a mini-bar, coffee machine, wireless internet access, and all the luxurious appointments you'd expect from a flying five star hotel. Room service is available one hour after liftoff and prior to landing. The Hotelicopter's excellent crew and staff make your security and safety their number one priority. Our vehicle meets or exceeds all safety, operating, and maintenance requirements outlined by the FAA in the CFR (Code of Federal Regulations) relating to transport category rotorcraft.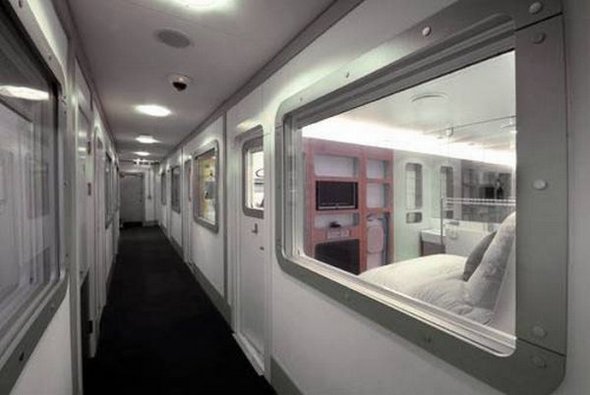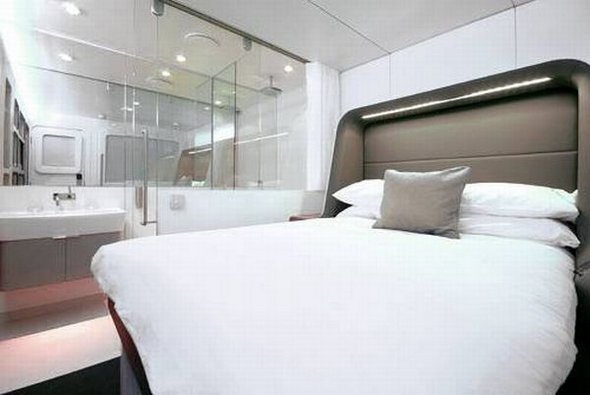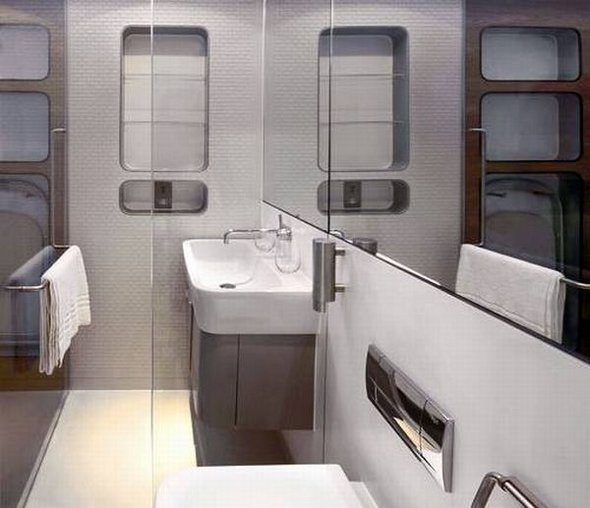 Read more
You MUST see these cool photo galleries!