Baby pandas are amazingly small. Each cub weighs only about 3 ½ ounces (100 grams) at birth. No other mammal gives birth to a baby so much smaller than the adult of its species—except marsupials, such as kangaroos, whose newborn babies live in the mother's pouch until they are more fully developed.
A panda mother must carry her baby around very gently and take care of it until it is big enough to move around on its own. Pandas are known for being very careful and protective mothers. With such tiny babies, they have to be!
Newborn pandas cry for milk about every two hours. Between feedings, a panda mother will rarely put her baby down. When sitting, the mother holds the tiny creature in her paw. When she is on the move, she carries the baby gently in her mouth. Panda cubs can walk on their own when they are about three months old.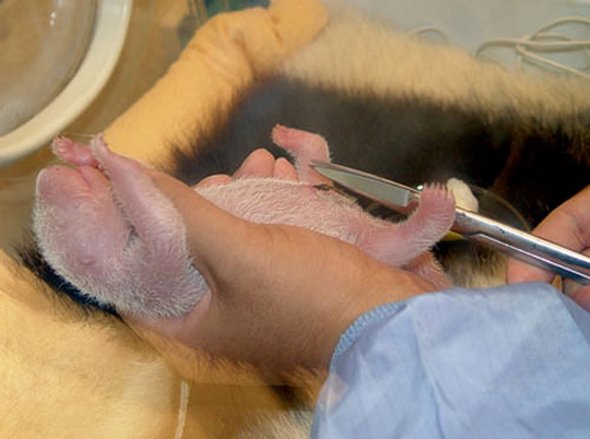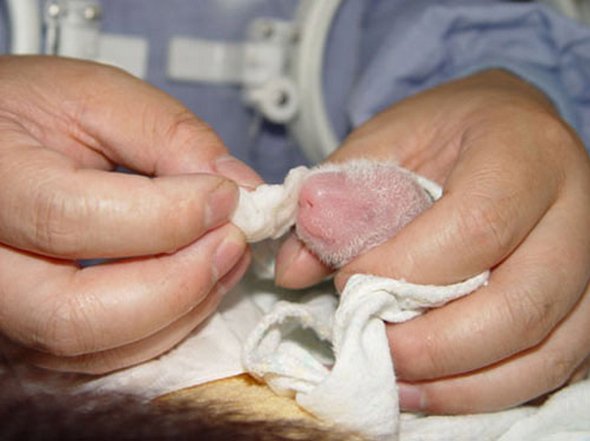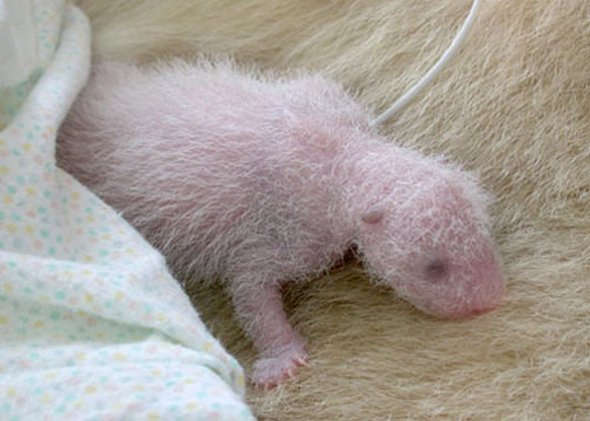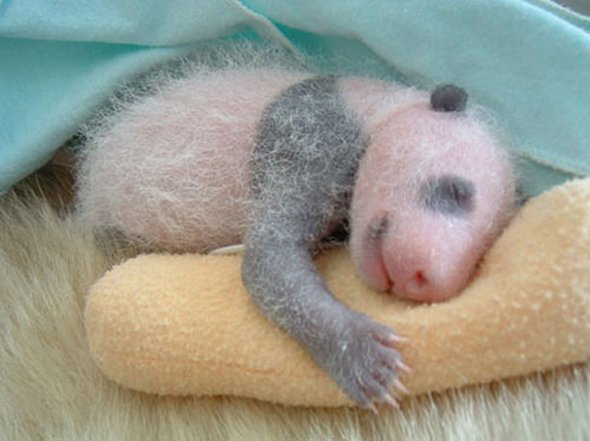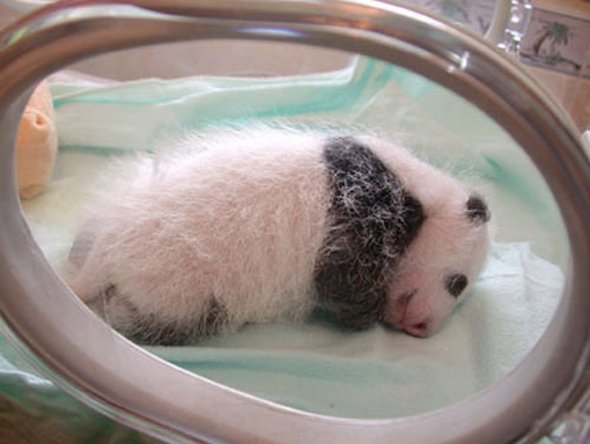 Read more
Wombats are Australian marsupials. They are short-legged, muscular quadrupeds, approximately 1 meter (39 in) in length with a very short tail. They are found in forested, mountainous, and heathland areas of south-eastern Australia and Tasmania. The name wombat comes from the Eora Aboriginal community who were the original inhabitants of the Sydney area.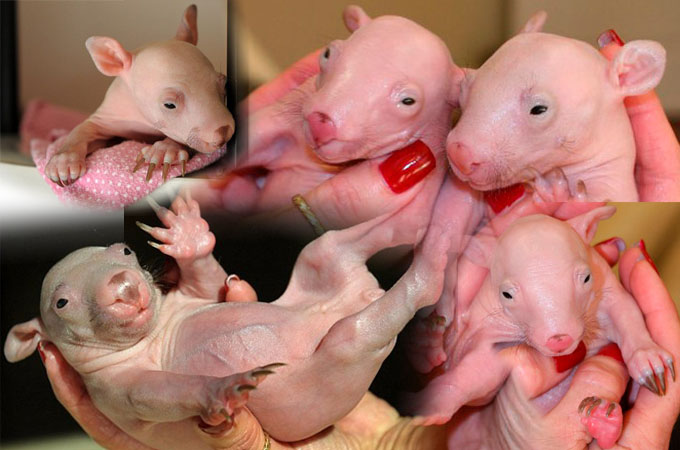 People who are wombat lovers or not think that wombats are such cute creatures. But people, who are not well aware of how a wombat looks like when it's just newly born, assume that they're very cute since they came out to the world.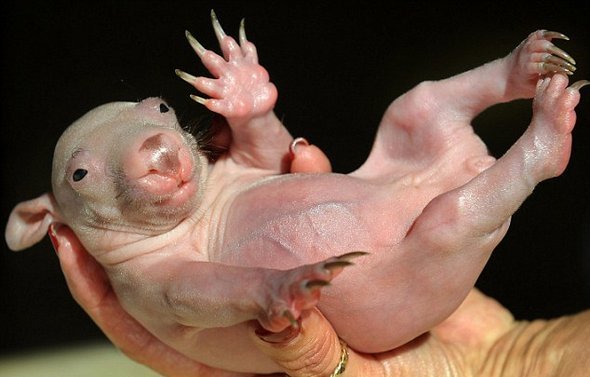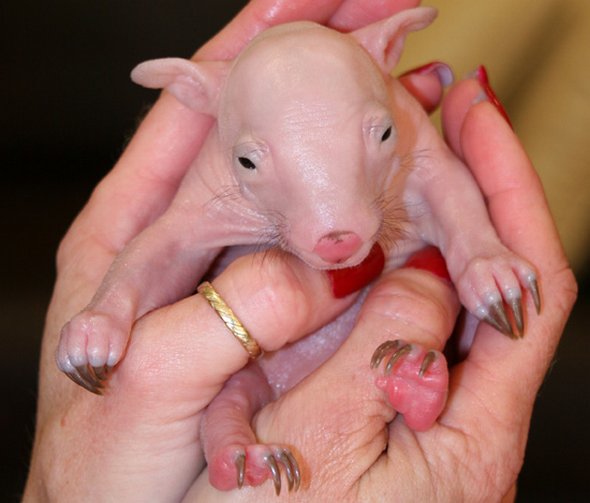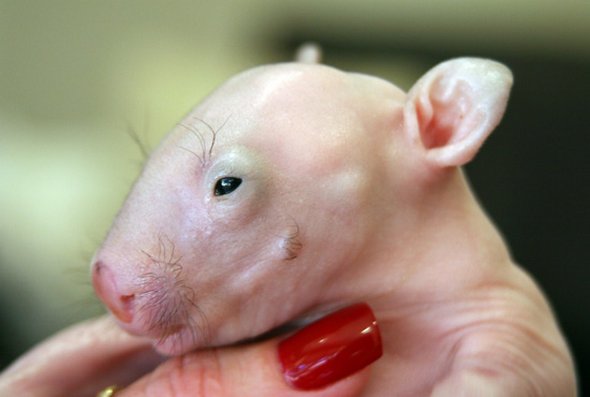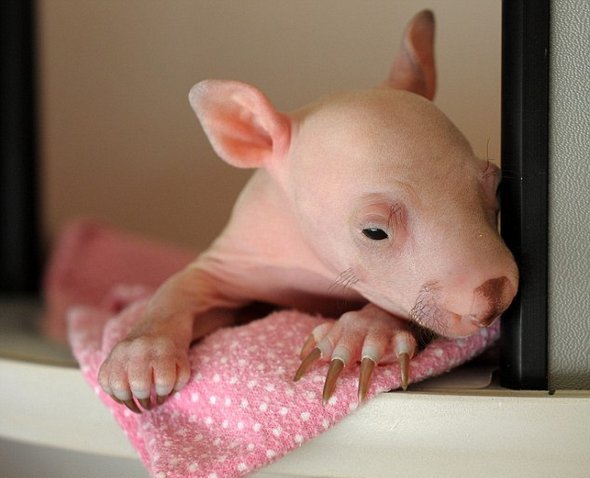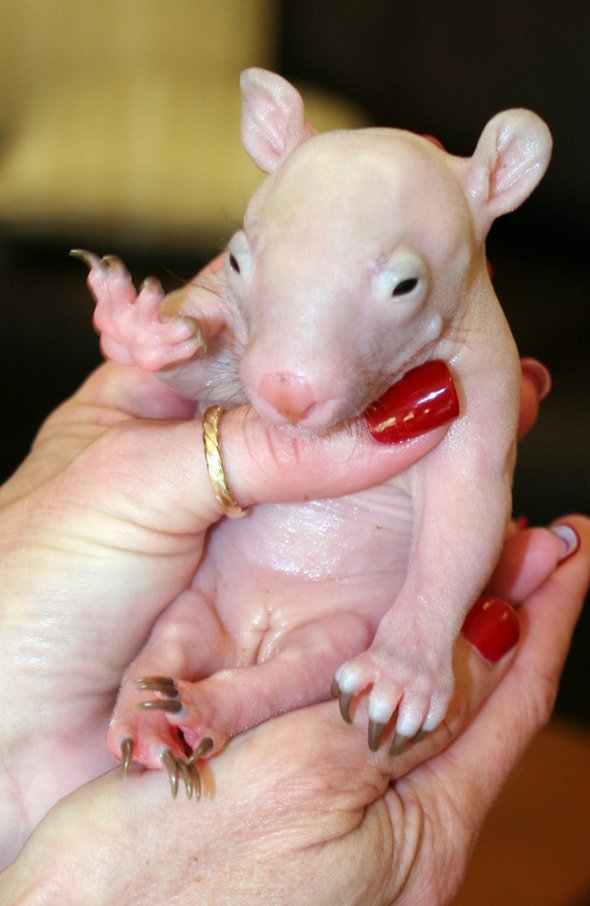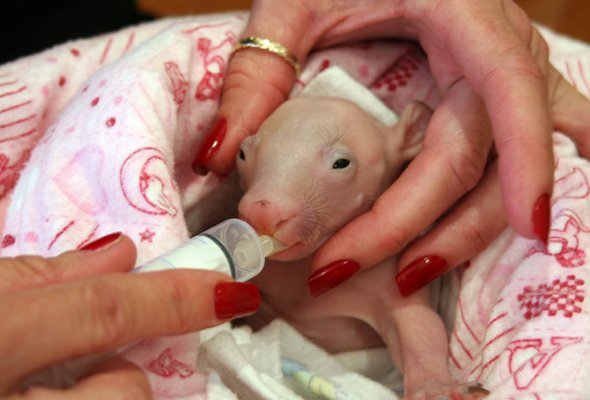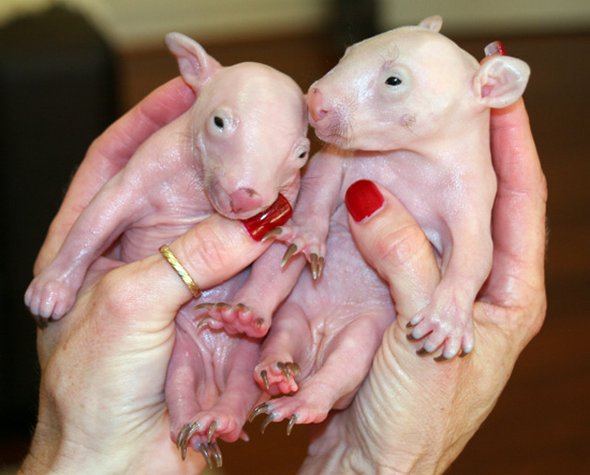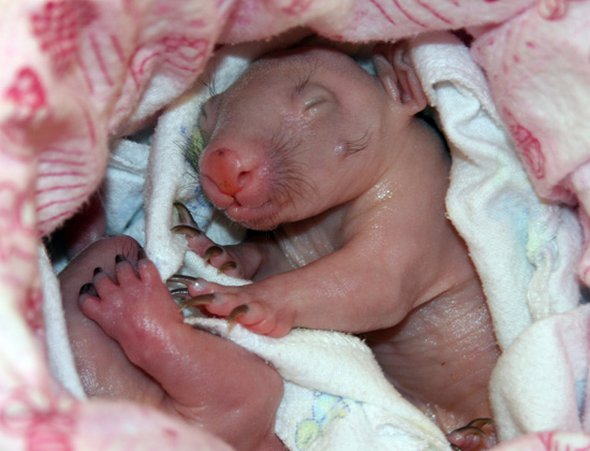 Read more
Men are often accused of acting childish or being big babies.On the other hands there are certain children who act very maturely for their age, like they are grownups (although, those cases are far less frequent). How would it look like if men and babies switched roles? It would be a funny, funny world indeed. These photos can give you a sneak preview of this hilarious impossible situation. Have a look to these funny man babies' pictures that will make you smile and give as your answer to the question. Can babies and men switch roles?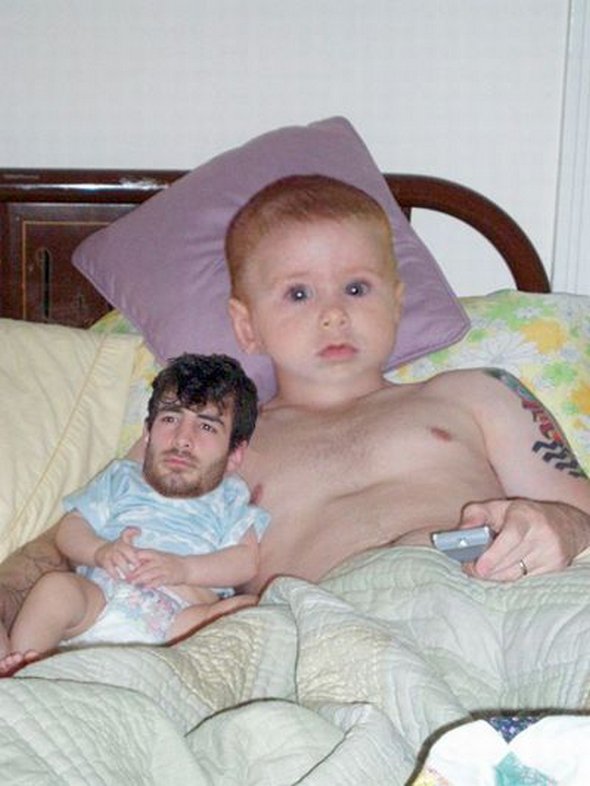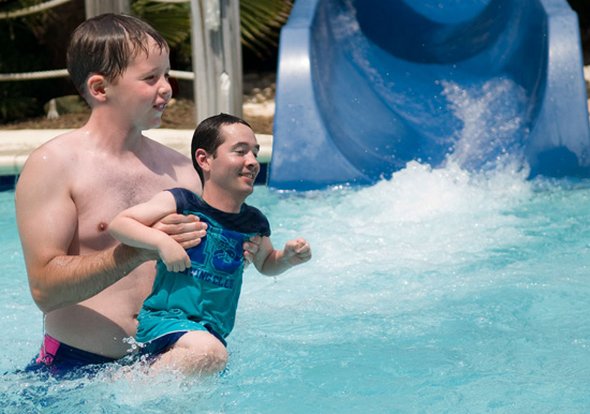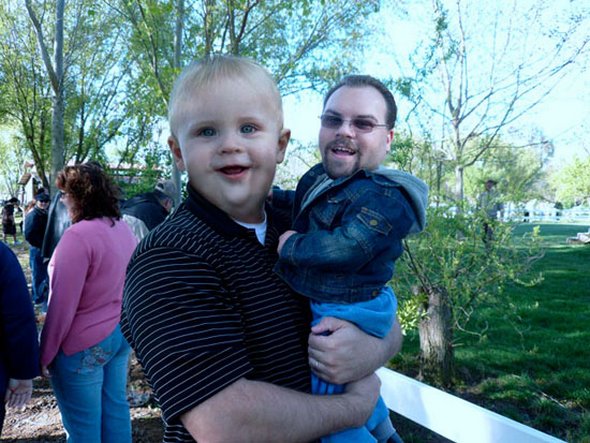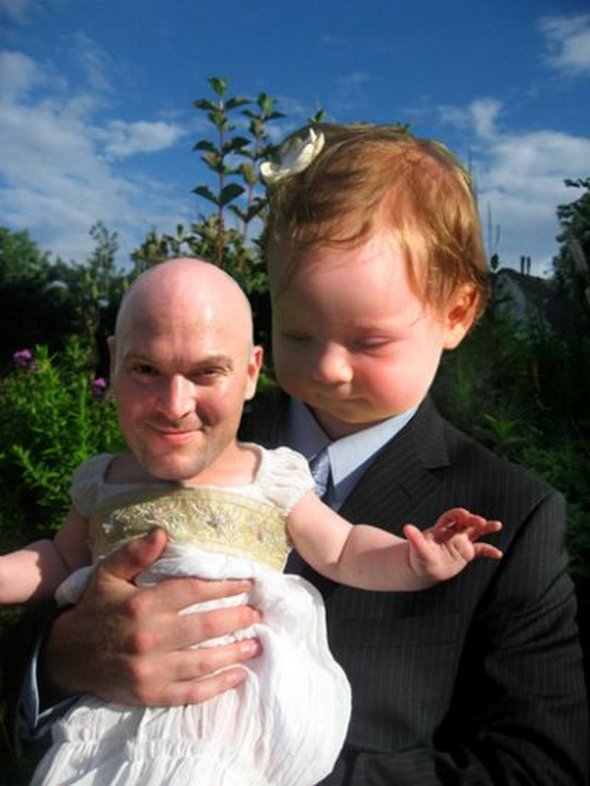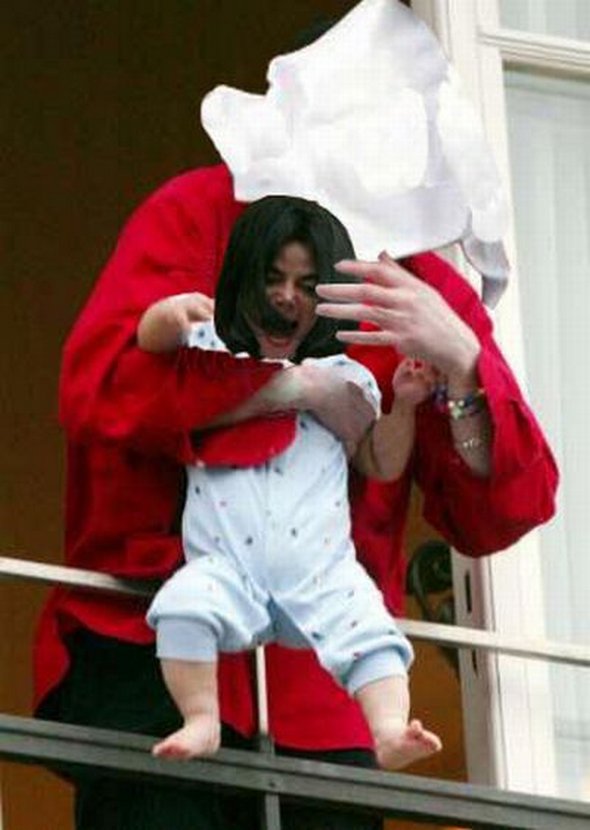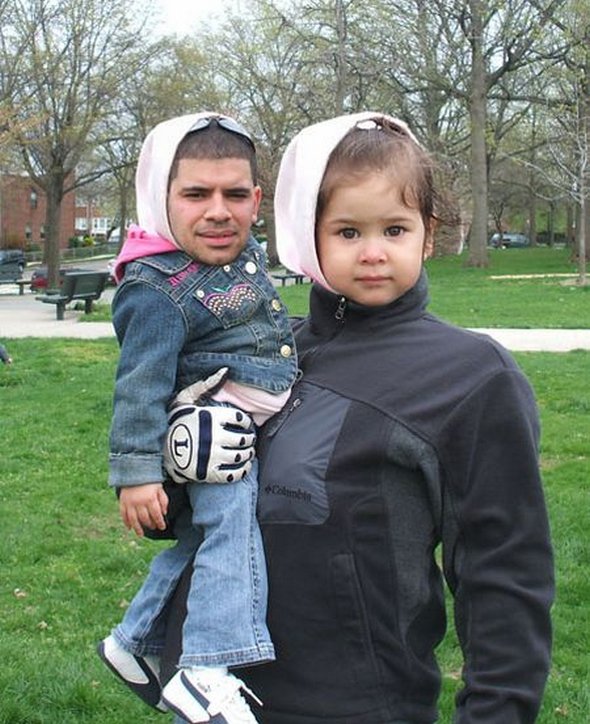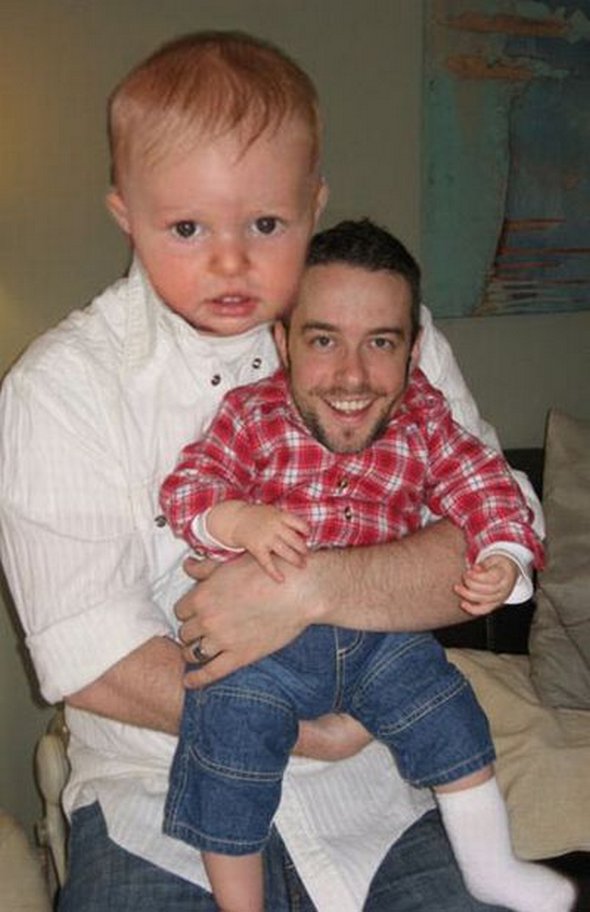 Read more
Hello, world! Or better, not hello! Hello, nobody! I am very cranky! I just woke up – don't talk to me! I want to sleep mooooooooooooore! Bye!!!!!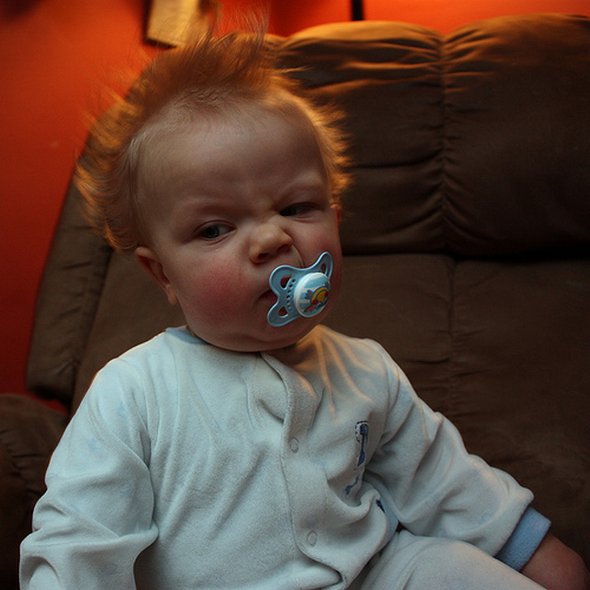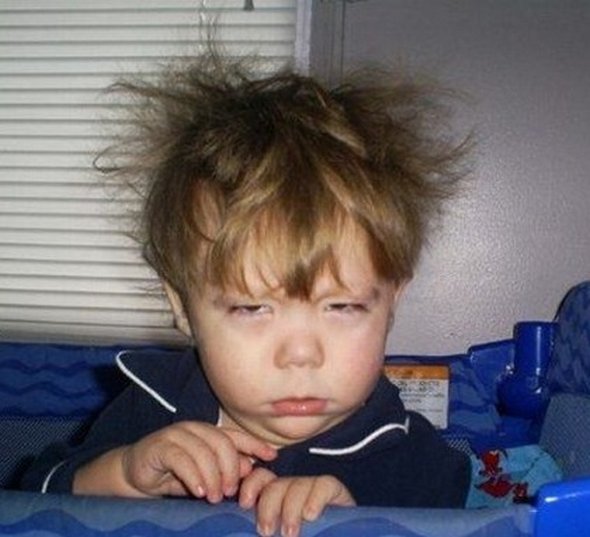 Have you ever watched famous British comedy show "Men Behaving Badly", well, it looks like this kind of men's behavior starts at the earliest years of their life. It tends to be a lot tougher to baby sit a baby boy than a baby girl. "Why?", you may ask yourselves… Simply because baby boys can be real menace and when baby boys behave badly, though they may be cute, they cause all sorts of trouble!
If you still don't believe me, check out these 35 funny images of baby boys behaving badly. I am not sure what causes this kind of miss behavior, is it in boys nature or is it just their parents failure.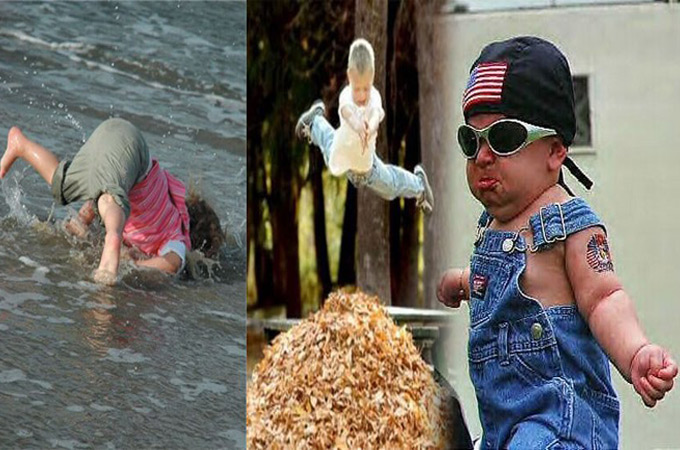 Either way, you will be amazed by all the mischief one little boy can do. I have a baby brother and my personal experience is that, although their trouble making is funny it is only funny when it happens to someone else. So, you won't have any problems enjoying these images, unless your baby is in them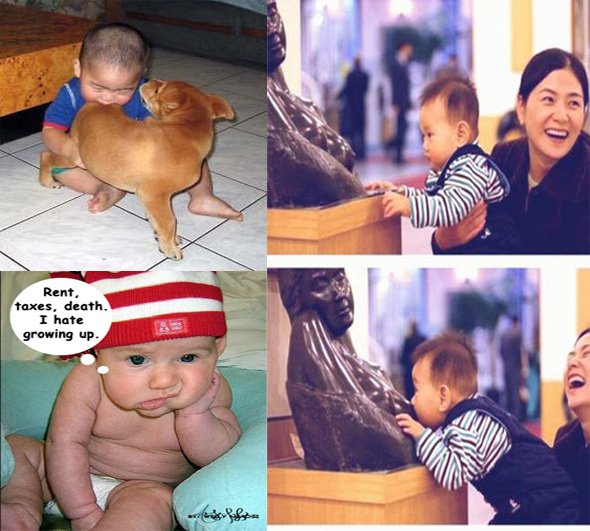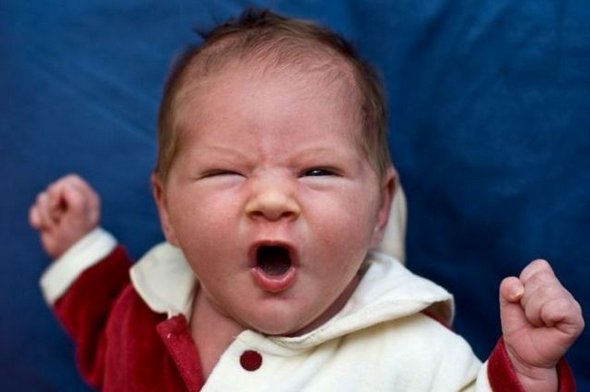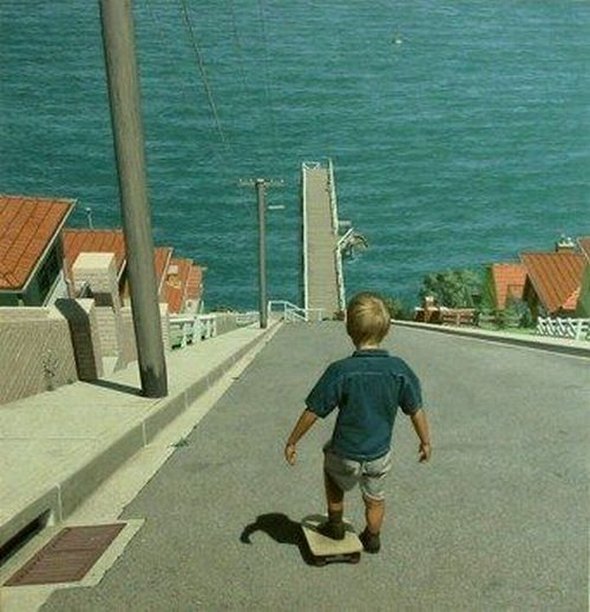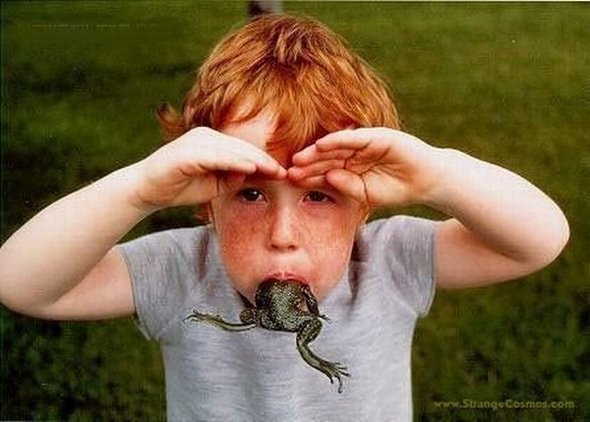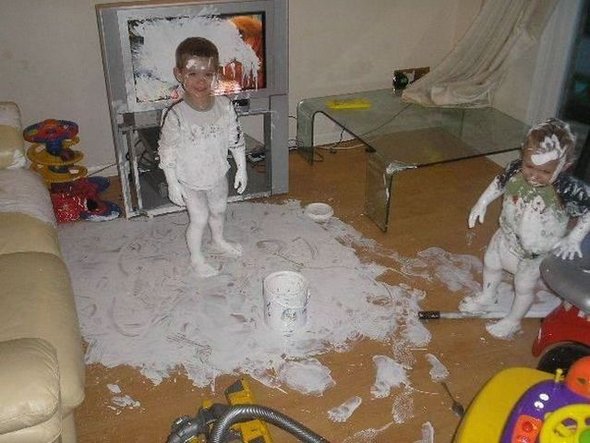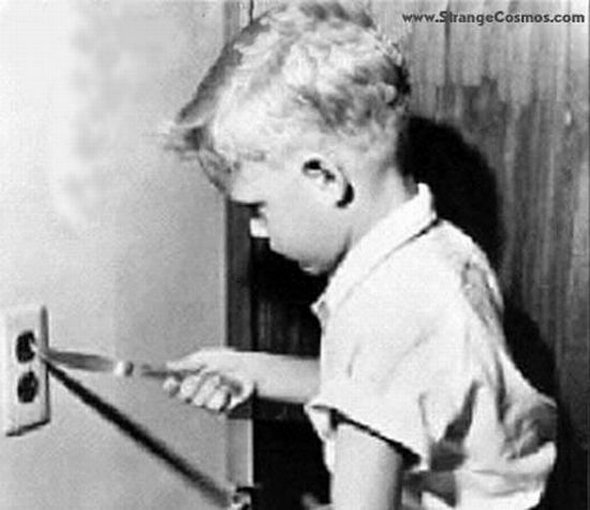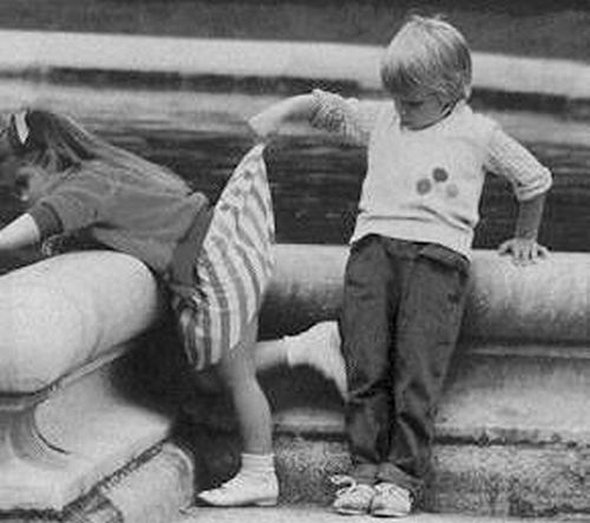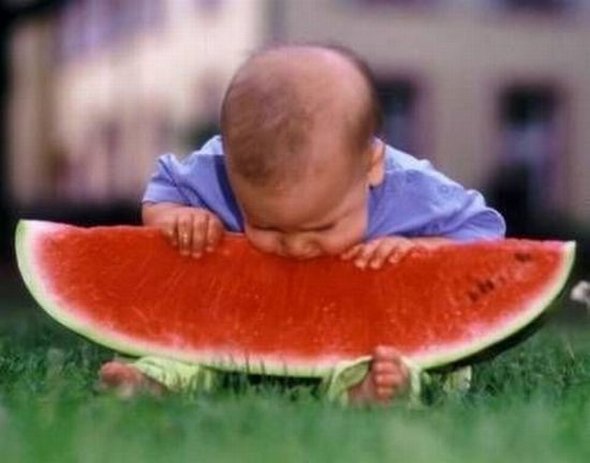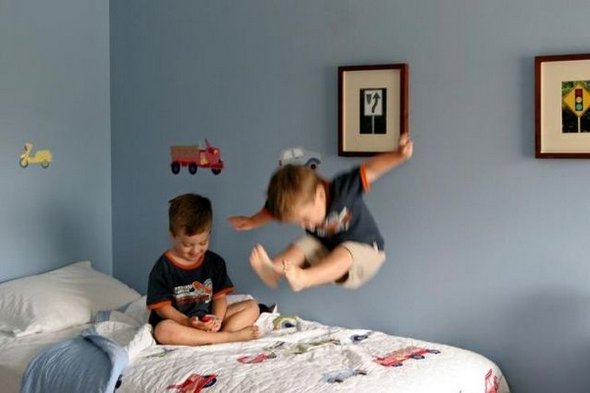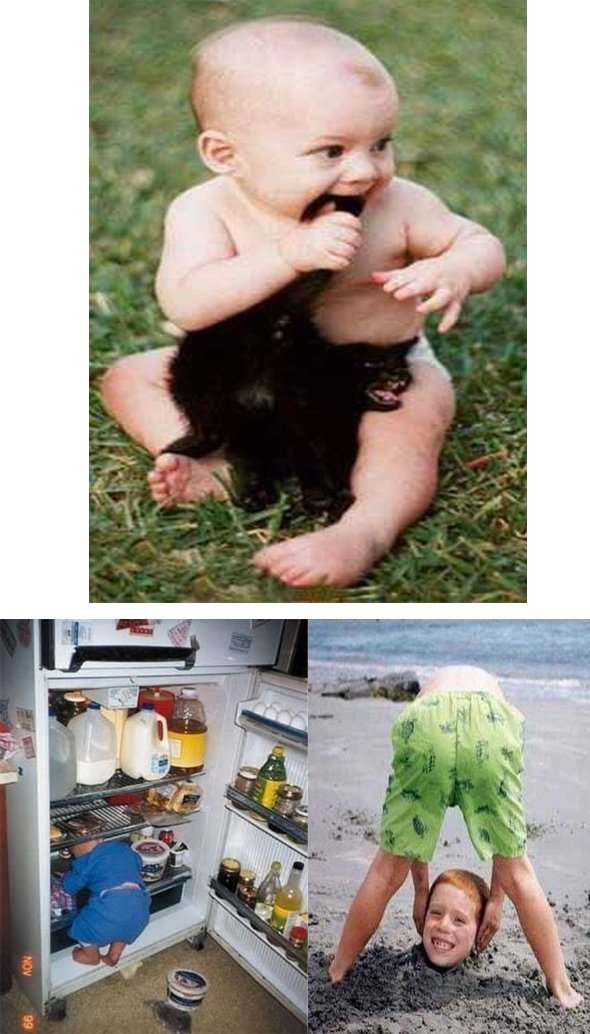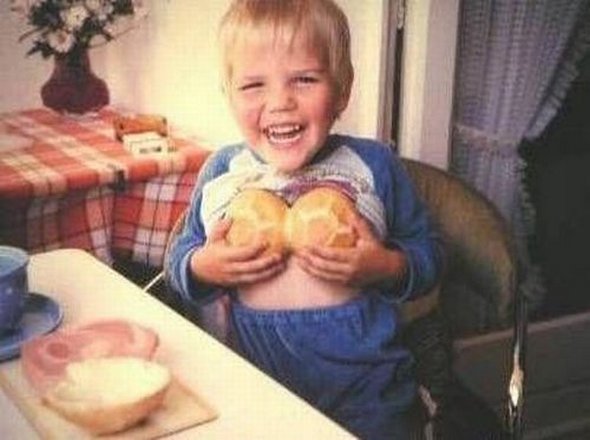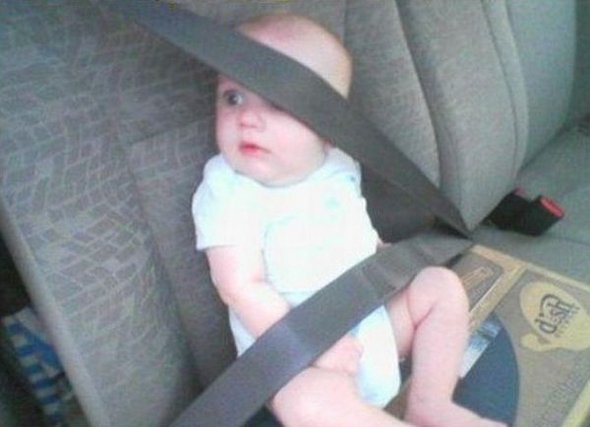 Read more
The babies bring out all innocent emotions in us that bring us to our childhood and bring a lot of joy in our hearts. It cannot be stressed enough how important is to all of us to take a step back from everyday life and bring back the basic and the cleanest emotions to our life.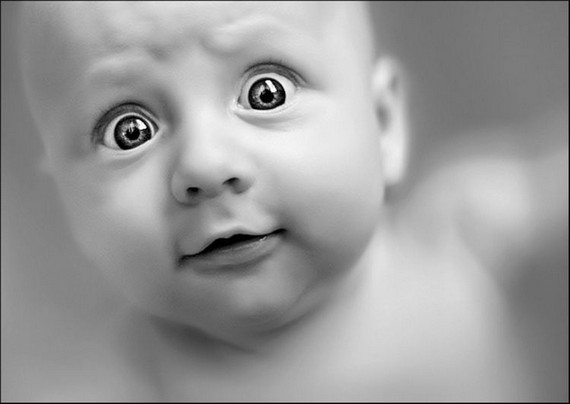 These babies silently demonstrate the meaning of innocence and cuteness and were captured by Martin Paul. Excellent job.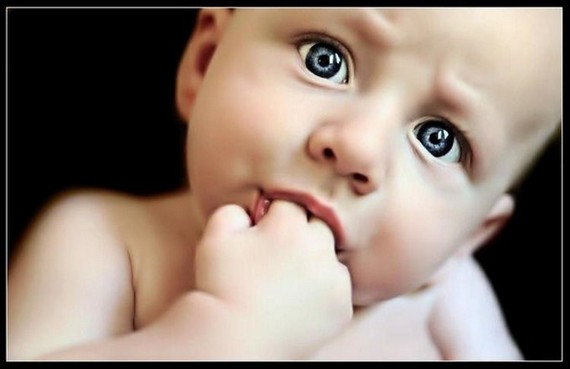 Read more
You MUST see these cool photo galleries!