For many couples the traditional bride and groom wedding topper is a great way for them to express their love for one another on their wedding cake. However, some couples get a little more creative then that. These are a few of my personal favorites featuring some of the craziest, most unusual and original wedding toppers.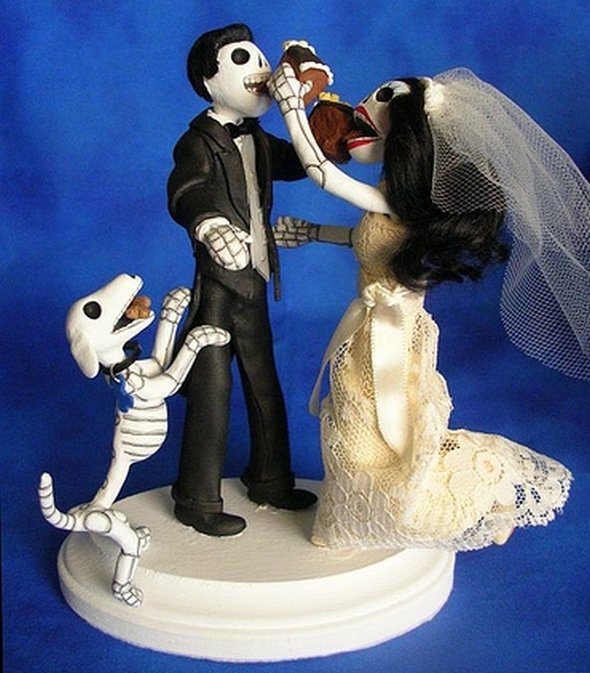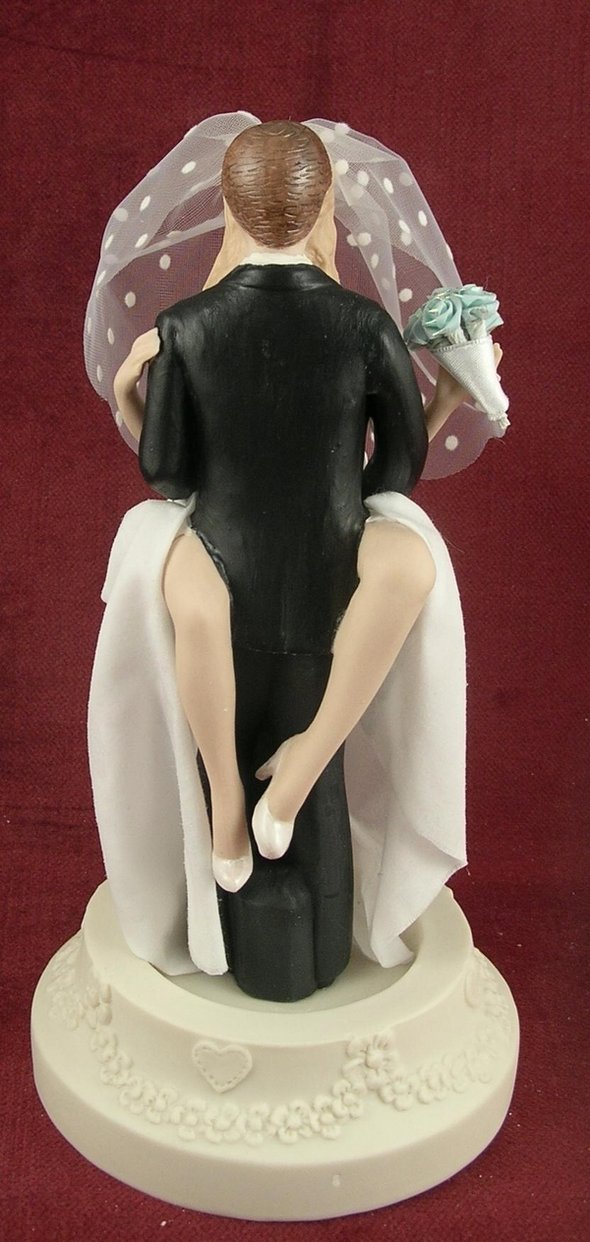 You MUST see cool photo galleries handpicked for YOU!
This is an interesting look at celebrities photos before and after photoshop. These can give you a feel of what it takes for a person to look beautiful at all times. No wonder we, ordinary people, are left with a great deal of pressure of looking our best at all times, a high goal that is impossible to reach. Impossible even for our God-like role-models.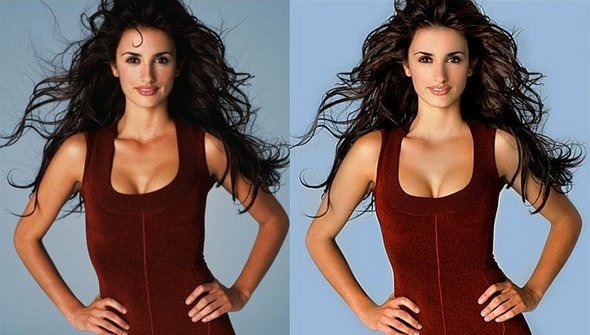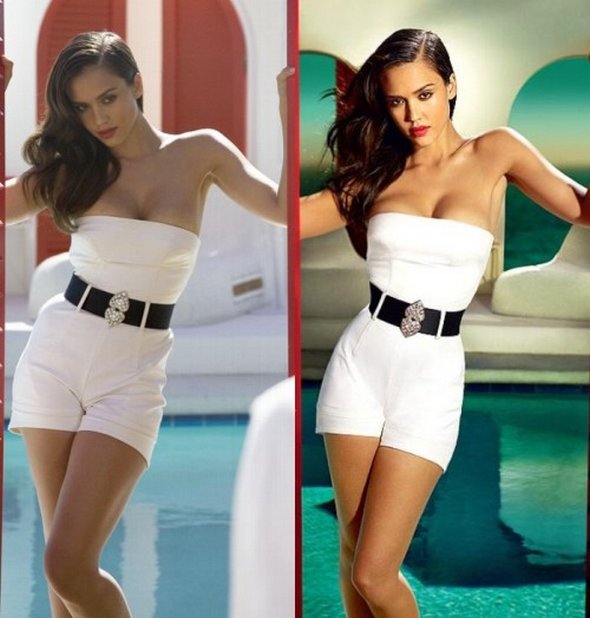 You MUST see cool photo galleries handpicked for YOU!
Computers, and technology in general, have come a long way in today's world. The modern world is actually shaped and defined through the usage of computers, those neat little gadgets that do the hard work for you. Modern computers are also perfectly capable of entertaining, organizing, reminding, even surprising you. That wasn't always the case. Here is glimpse of the history of computers and their humble beginnings. These computers may not have been as powerful as modern computers, but they're old black and white photos are intriguing nevertheless. If for no other reason, then because those old computers were capable of filling a whole room with their robust circuitry. Enjoy these old photos of the first generation of computers.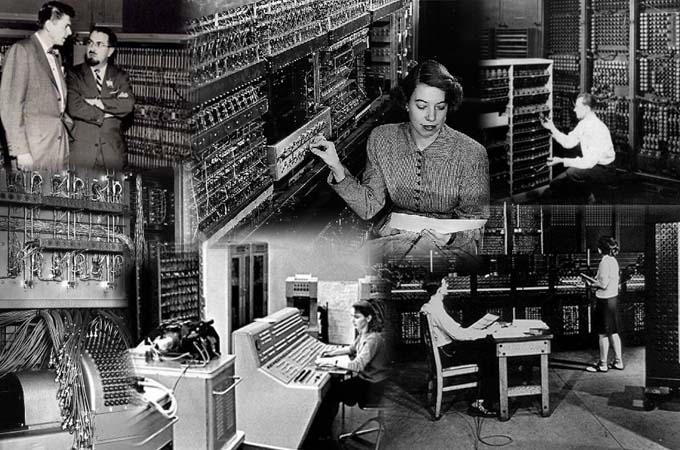 1. AVIDAC, Argonne's first digital computer, began operation in January 1953. It was built by the Physics Division for $250,000. Pictured is pioneer Argonne computer scientist Jean F. Hall.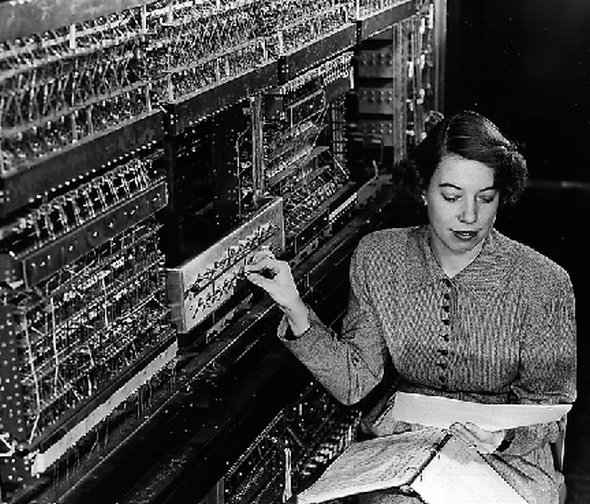 2. A press conference for what is considered the first computer, the Electronic Numerical Integrator and Calculator (ENIAC), was held at the University of Pennsylvania on February 1, 1946. The machine (shown here with a technician) took up an entire room, weighed 30 tons and used more than 18,000 vacuum tubes to perform functions such as counting to 5,000 in one second. ENIAC, costing $450,000, was designed by the U.S. Army during World War II to make artillery calculations. The development of ENIAC paved the way for modern computer technology–but even today's average calculator possesses more computing power than ENIAC did.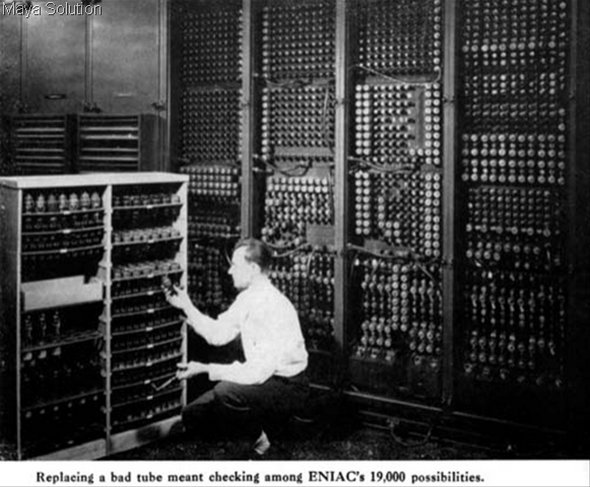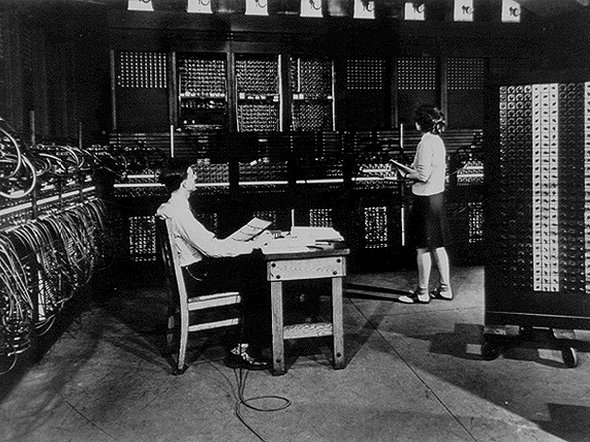 3. The first ever computer in Latvia was developed and made at the start-up Institute of Electronics and Computer Science in early sixties. No computers were made industrially in USSR at that time. Therefore successful completion of that project certainly represented a significant achievement. Built on a lot of vacuum tubes, the computer actually worked well and was used for supporting research activities for several years till the time when it became possible to replace it by a more powerful industrially made computer.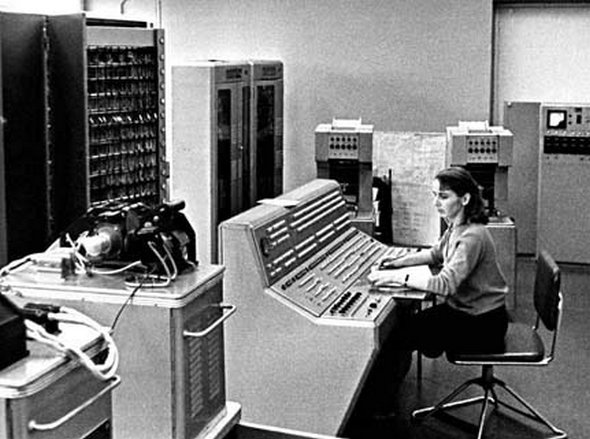 4. The CSIRAC was Australia's first computer. The name stands for CSIR originally stood for "Council for Scientific and Industrial Research". This name was in effect from 1926 to 1949.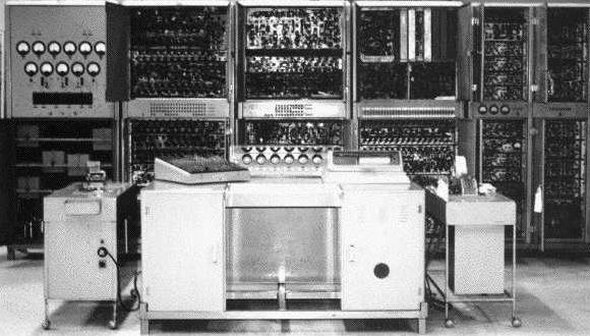 Read more
You MUST see cool photo galleries handpicked for YOU!
Frank Owen Gehry, CC (born at February 28, 1929) is a Canadian-American Pritzker Prize-winning architect based in Los Angeles, California. His buildings, including his private residence, have become tourist attractions and many customers seek Gehry's services as a badge of distinction. His works were by far the most often cited as being among the most important works of contemporary architecture in the 2010 World Architecture Survey, which led Vanity Fair to label him as "the most important architect of our age".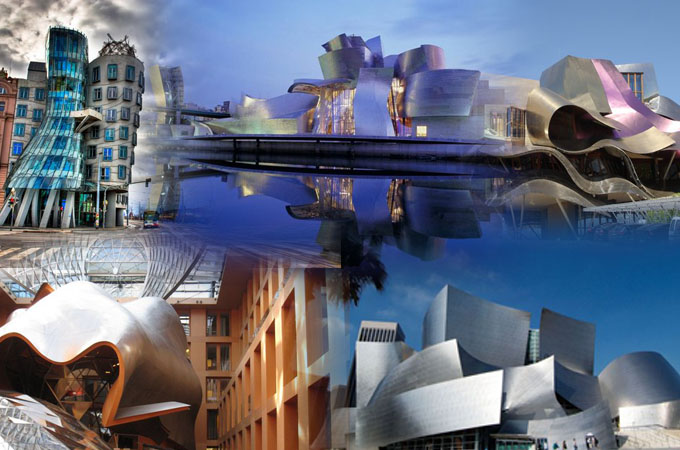 Gehry's best-known works include the titanium-covered Guggenheim Museum in Bilbao, Spain; Walt Disney Concert Hall in downtown Los Angeles; Experience Music Project in Seattle; Weisman Art Museum in Minneapolis; Dancing House in Prague and the MARTa Museum in Herford, Germany. But it was his private residence in Santa Monica, California, which jump-started his career, lifting it from the status of "paper architecture" – a phenomenon that many famous architects have experienced in their formative decades through experimentation almost exclusively on paper before receiving their first major commission in later years.
Guggenheim Museum, Bilbao, Spain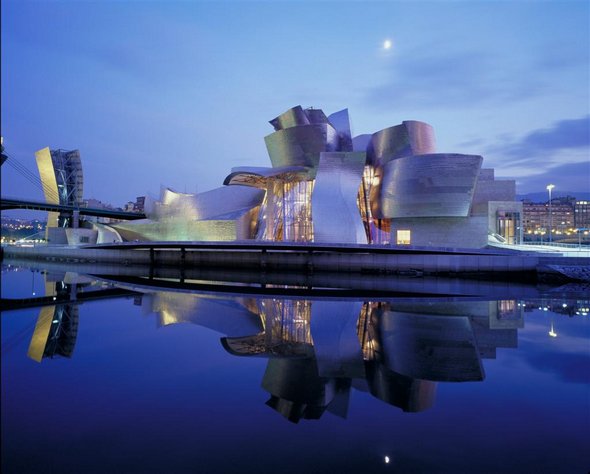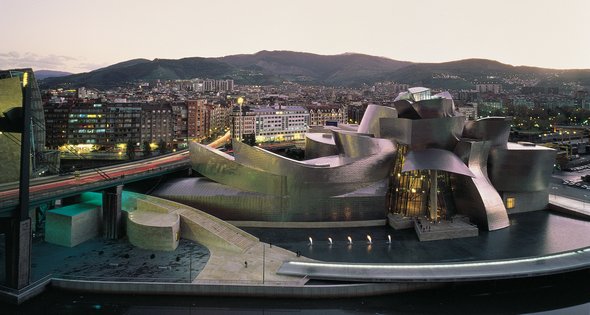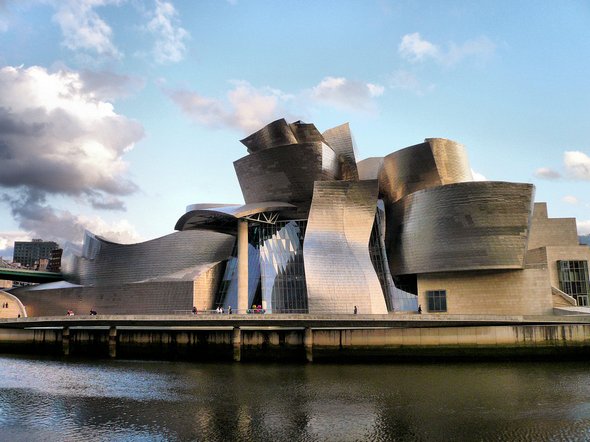 Frank Gehry, Überdacht in Berlin, Germany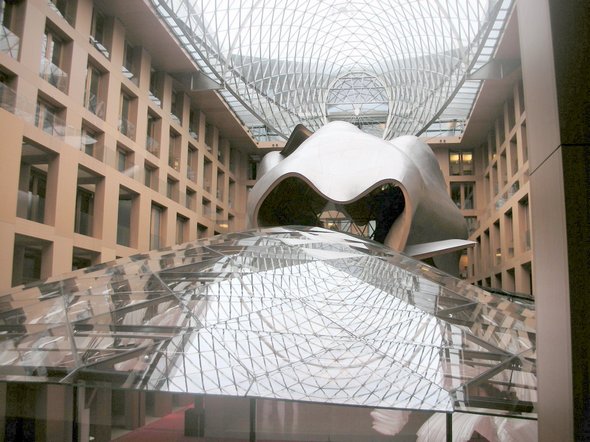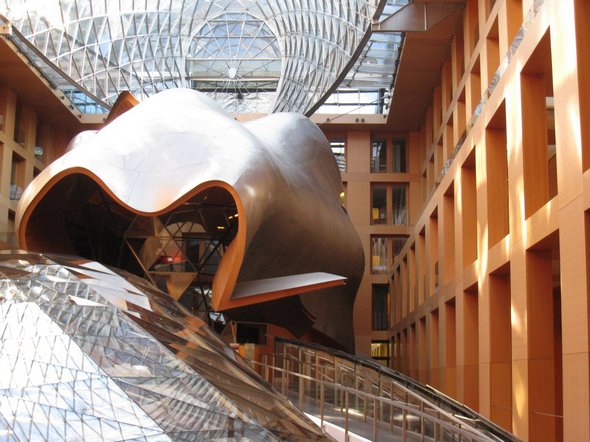 Read more
You MUST see cool photo galleries handpicked for YOU!
American artist Sandhi Schimmel has mastered the art of transforming trash to treasure in her unique mosaics made of paper waste. Gold's exquisite work includes paper waste from: menus, junk mail, greetings cards, advertising brochures, and much more. She sculpts various papers, images and text, to form portraits unlike any you have ever seen! Her purpose as an artist is to create unique, amazing portraits while helping the environment by re-using commonly wasted products. Schimmel used tax forms and political junk mail to create this stunning masterpiece shown below! Her collection includes many other amazing recycled art pieces, each unique and exquisite. All of her work is not only truly amazing but 100% eco-friendly!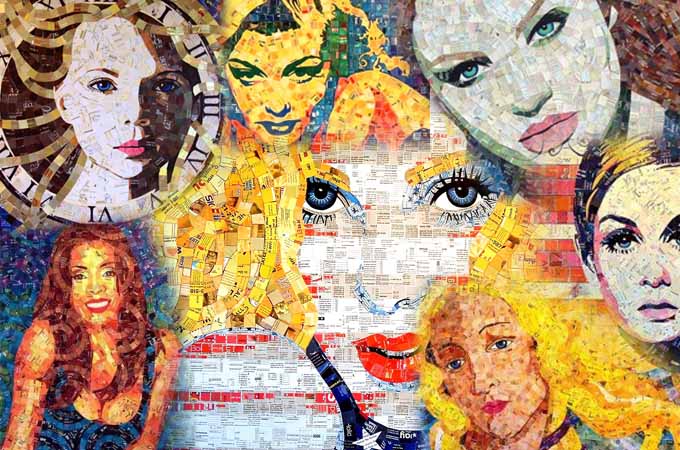 The artist makes incredible portraits by recycling paper, canvas, frames and brings acid-free, water-based and non-toxic adhesives and lacquers to use. She creates the portraits by reusing the same images that arrive via mail by cutting them in a way that a completely new and interesting artwork can be formed. If you wish to see her extraordinary artworks, then they are on display at galleries in several cities in North America. Schimmel Gold is also featured in the recently released 2010 edition of Ripley's Believe It or Not! annual book, "Seeing Is Believing."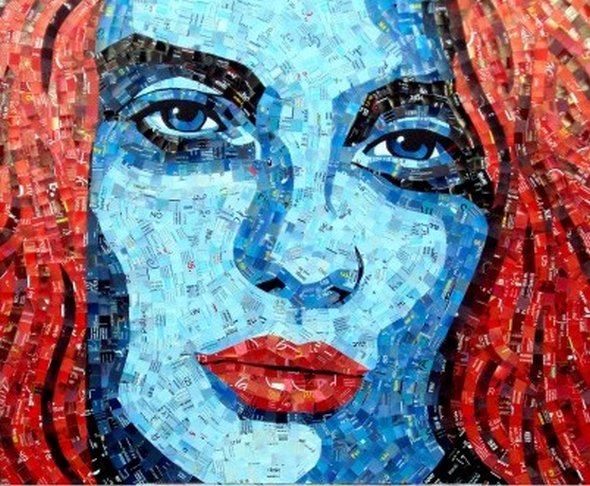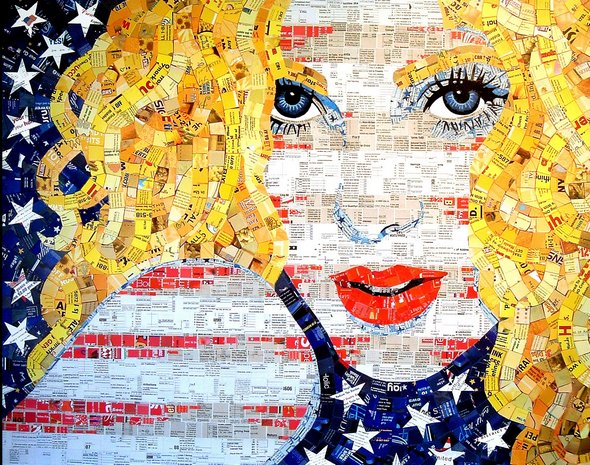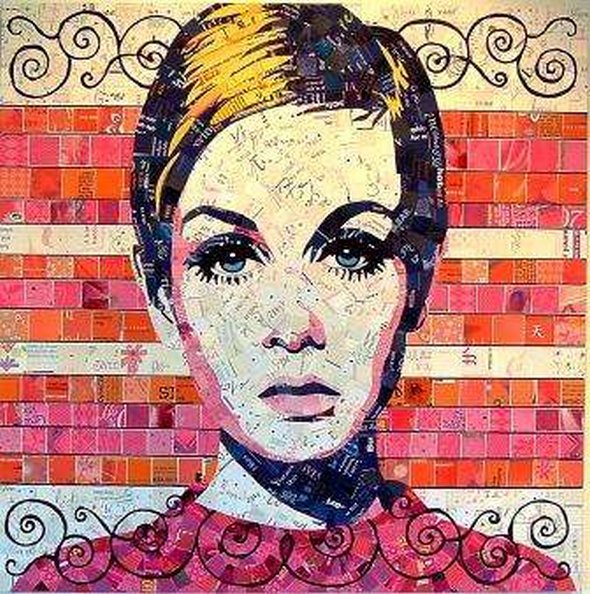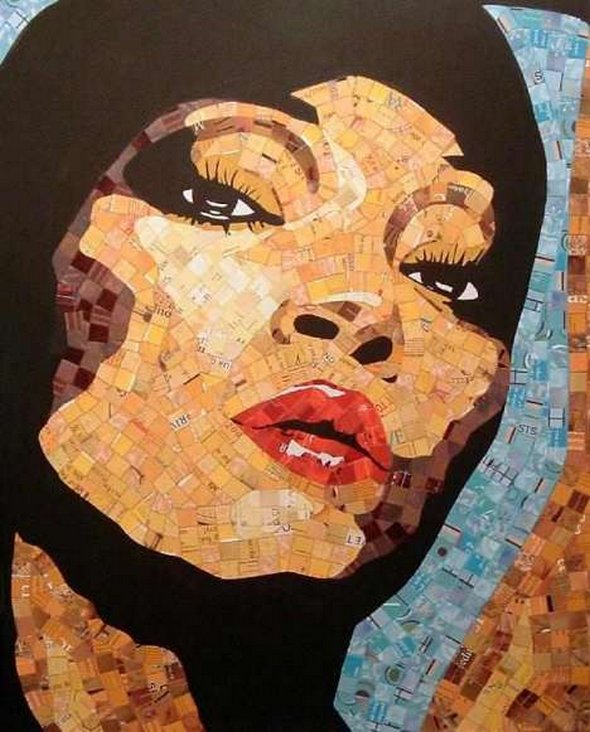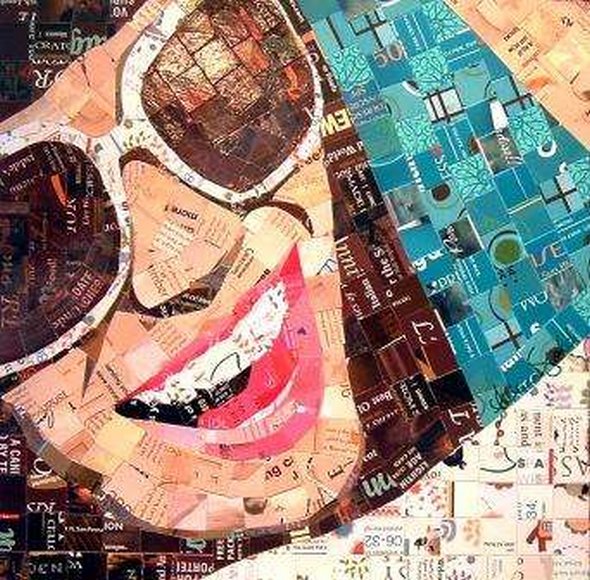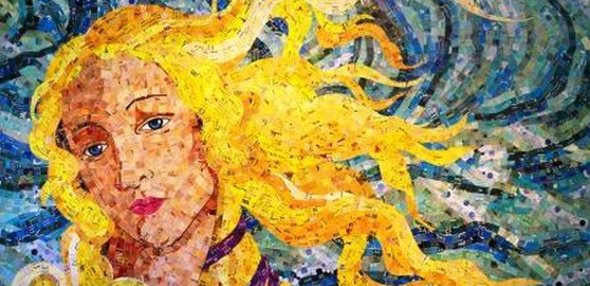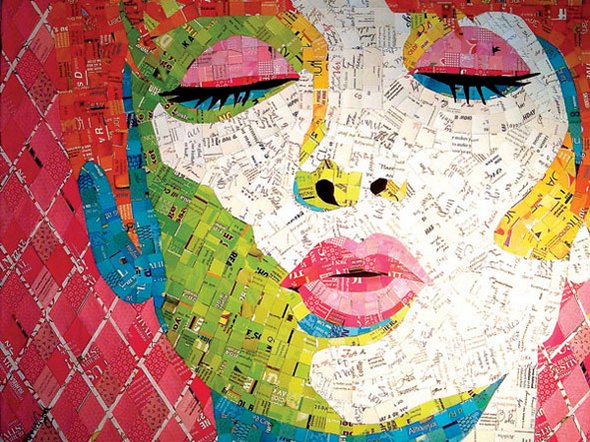 Read more
You MUST see cool photo galleries handpicked for YOU!
Nature can be very strange and sometimes its creatures can be incredible. Here are 4 of the world's most unusual plants. Don't give any of these to your Valentine…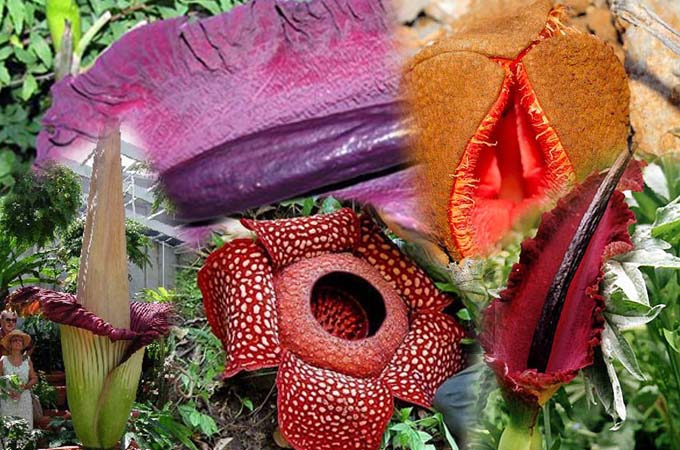 1. Dracunculus Vulgaris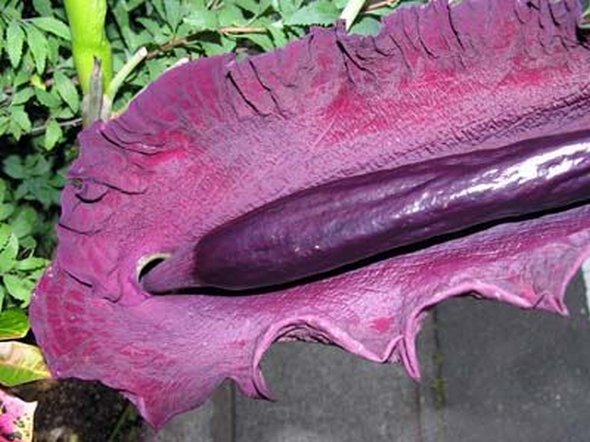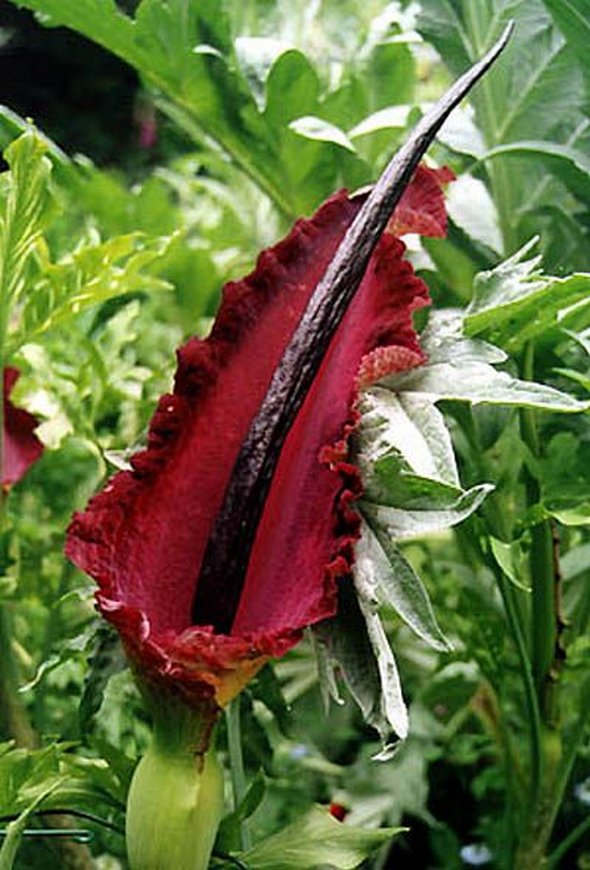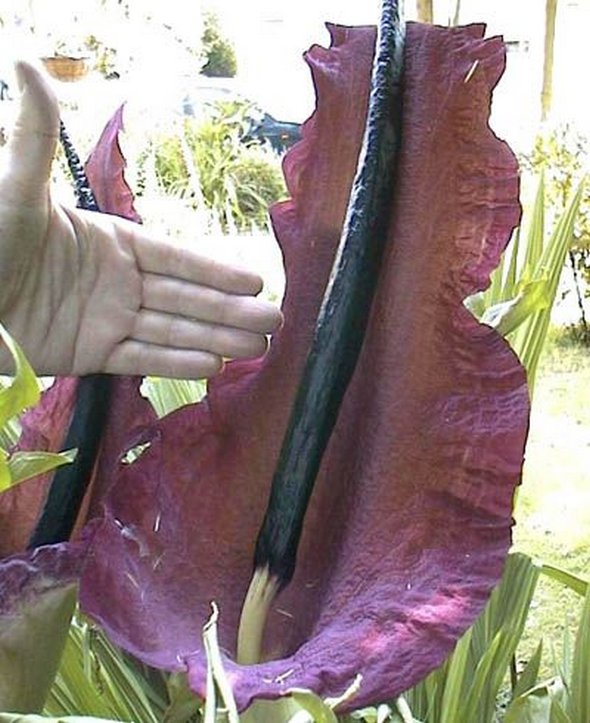 The Dracunculus Vulgaris smells like rotting flesh and has a burgundy-colored, leaf-like flower that projects a slender, black appendage.
2. Rafflesia Arnoldii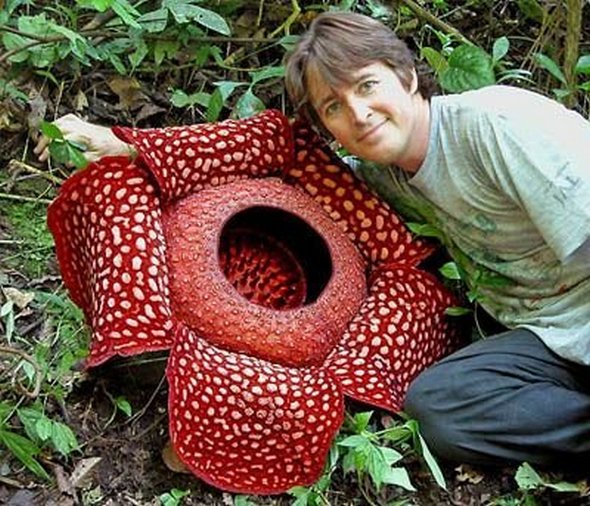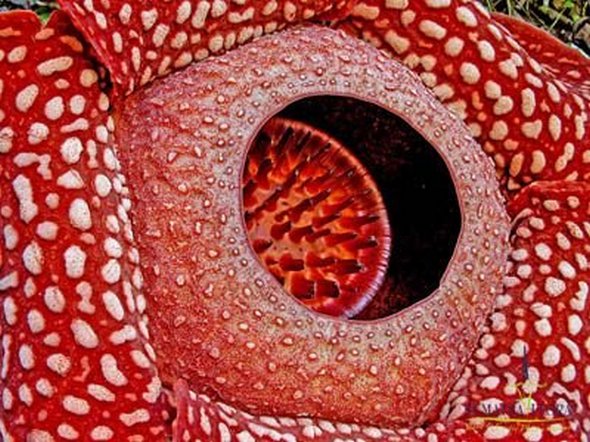 This parasitic plant develops the world's largest bloom that can grow over three feet across. The flower is a fleshy color, with spots that make it look like a teenager's acne-ridden skin. It smells bad and has a hole in the center that holds six or seven quarts of water. The plant has no leaves, stems, or roots. Read more
You MUST see cool photo galleries handpicked for YOU!
Oh My God…ard! These are usually the first words out of peoples' mouths when they view Michael Godard's artwork. Godard, known as the "Rock Star of the Art World" is currently the #1 best selling artist in the U.S. Since childhood Godard has had paint flowing threw his veins. He attended the University of Nevada in Las Vegas for Fine Arts and later attended The Art Center College of Design in Pasadena, California. Godard has been featured on Television in HBO's Cat House, A&E's Criss Angel's Mind Freak, American Casino, Inked, and a myriad of other media. A documentary on Godard's life featured at independent film festivals winning numerous awards. His Book, "Don't Drink and Draw", the art and life of Michael Godard, was awarded Art Book of the Year.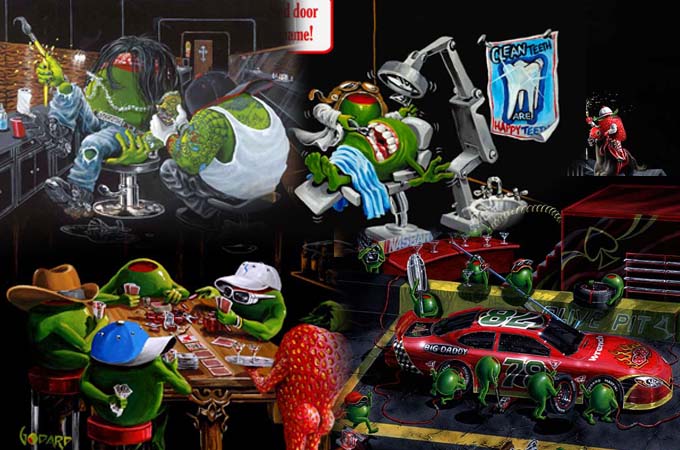 Godard's work is highly collected by movie stars, rock stars, private collectors, from young to old from all walks of life. Godard's imaginative world of art is seen by millions of people each month world wide such as cruise lines, galleries, hotels, television, magazines and countless merchandising kiosks and stores. His paintings even adorn the walls of the officer's lounge in the Pentagon.
Godard's world of art invites us in to his lighthearted perspective of life that surrounds us, mirroring our lives through martinis with animated olives, drunken grapes, dancing strawberries, including his own vices of gambling and the good life. Godard's unique portrayal of fun is an exciting combination of imagination and often subtle humor which evoke and engage the creative side in "Olive" us. Paintings depicting drunken grapes, gangster olives, dancing strawberries, and flaming dice have taken the conservative art world and turned it on its heel redefining art as we know it with a new definition and of course a punch line. Today Michael Godard is considered one of the most prolific and influential artists of our time.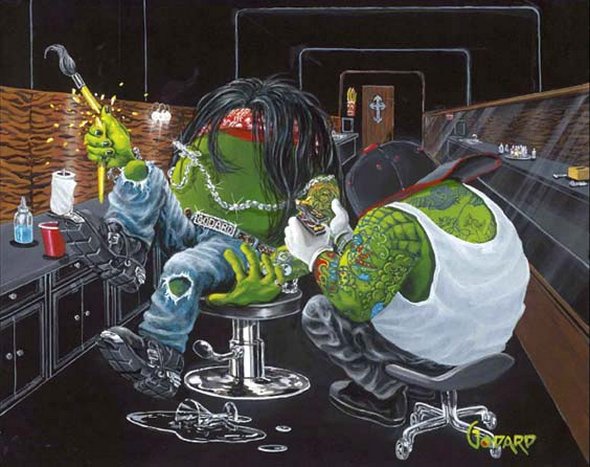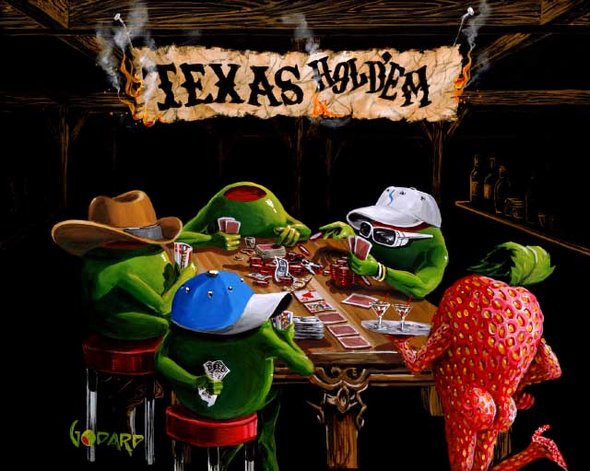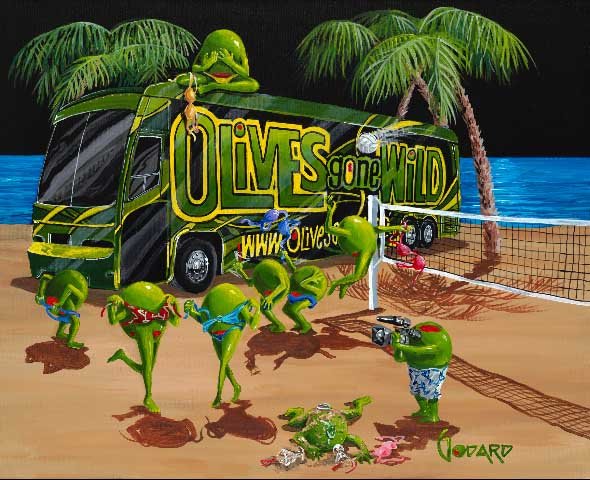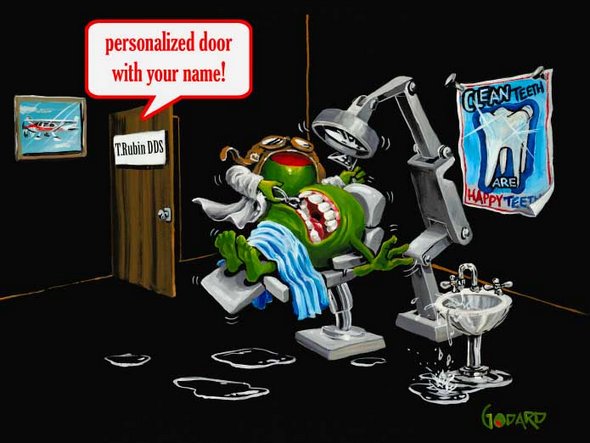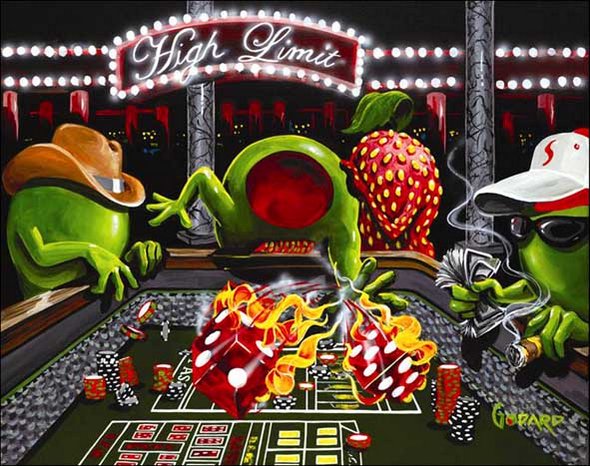 Read more
You MUST see cool photo galleries handpicked for YOU!