Fethiye holidays are a feast of sun, sea and sand in an amazingly beautiful city that sits on the ruins of the ancient city of Telmessos. It's one of Turkey's best loved holiday destinations, adored by couples, families and groups alike and particularly popular with Brits.
The local people are famously kind and friendly and because Fethiye is set in such stunning natural splendor, there's plenty to do off-beach as well as on the glorious golden sands. The resort was given an award for the world's best destination by The Times and Guardian in 2007 and it is home to some of the best beaches on the Mediterranean.
You're just 3 miles from the enormous Calis Beach and a little over five miles over lovely hills to the beach at Ölüdeniz, perhaps Turkey's most beautiful. If you're excited by history, this place is rich in wonderful ruins and breath-taking historical sites. Last but never least there are loads of great nightclubs, so it's perfect for party animals too!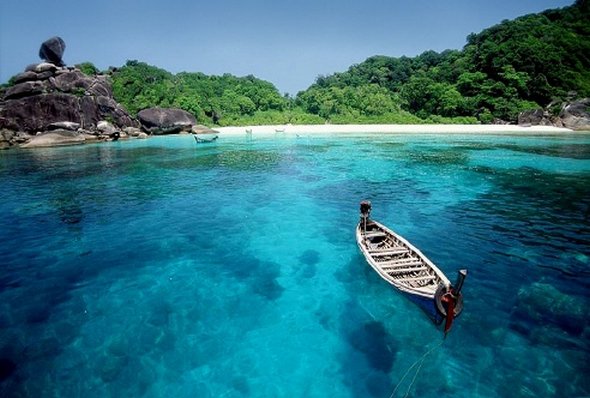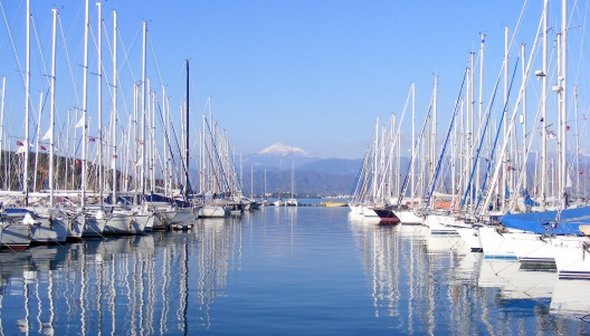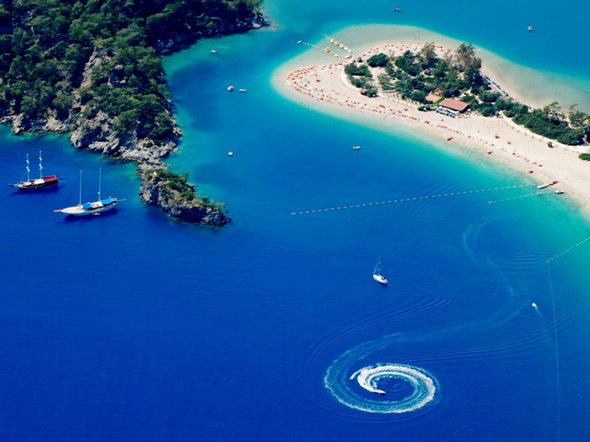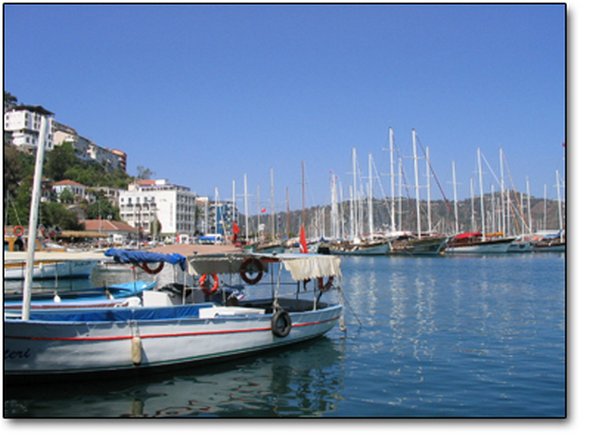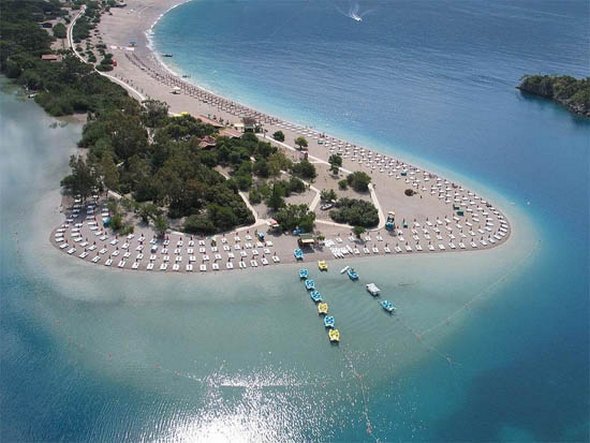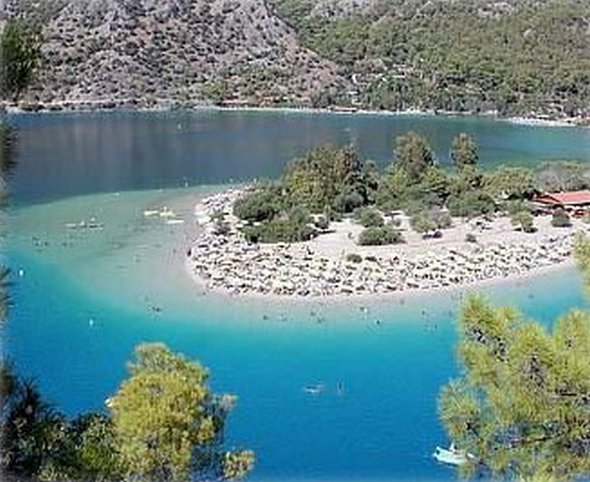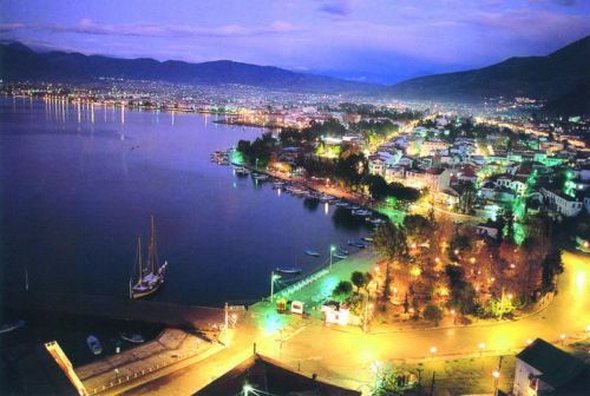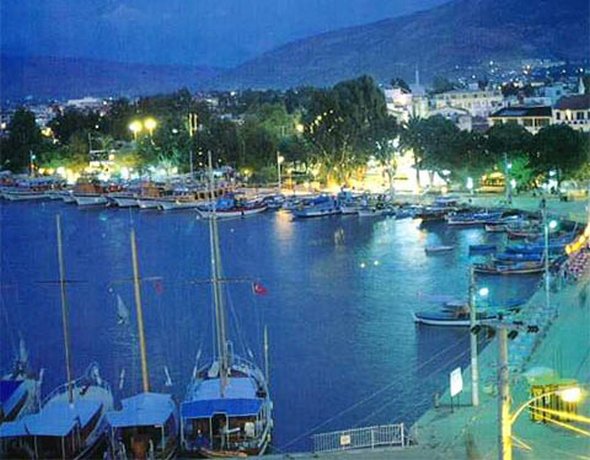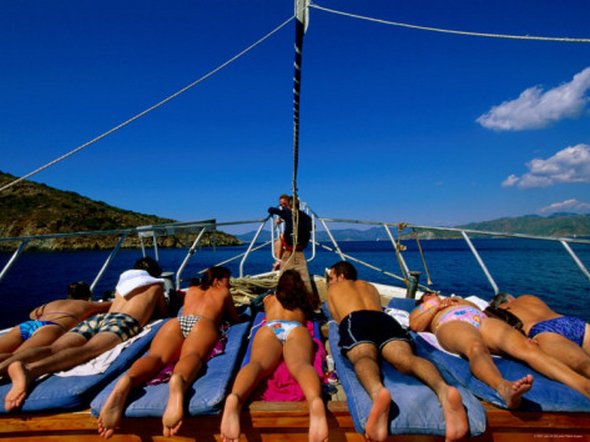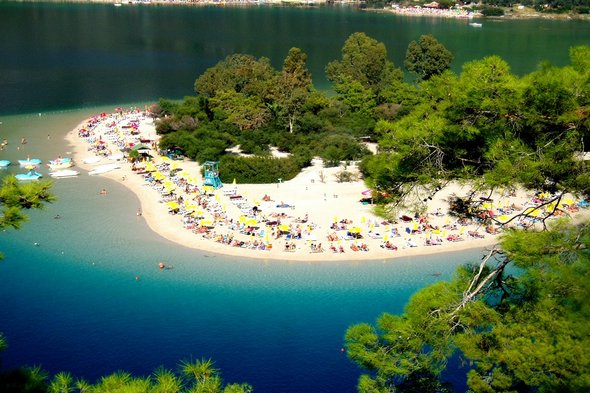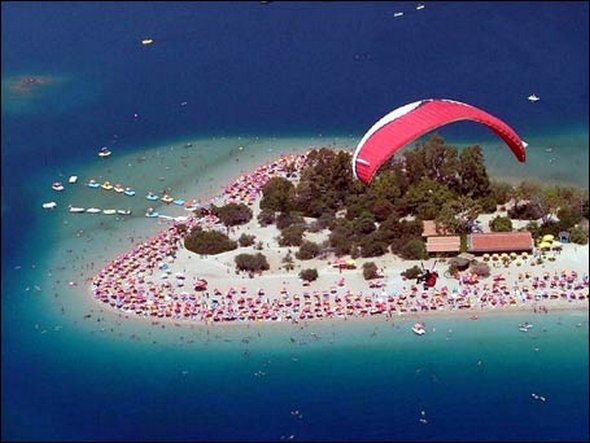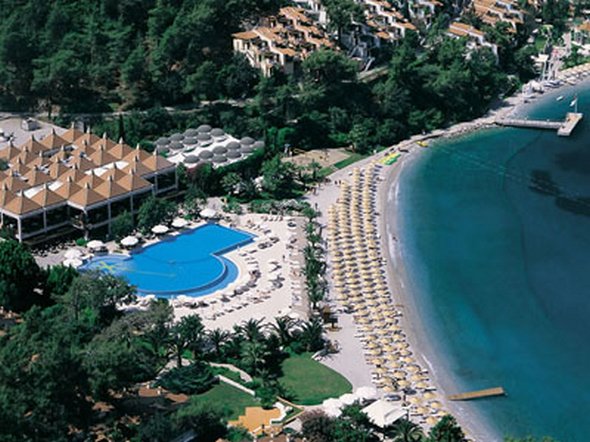 You MUST see cool photo galleries handpicked for YOU!
Colourful photograph of a young boy throwing the ball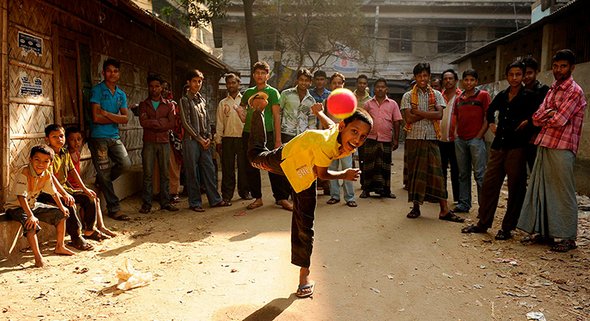 Photograph of Amy Winehouse at her last concert in Belgrade, Serbia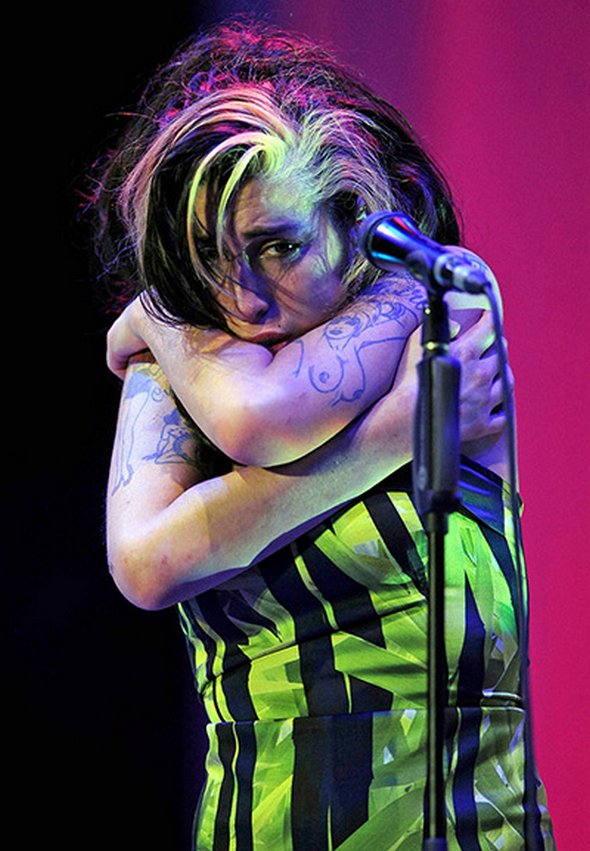 Kampala, Uganda, in May, during a 'walk to work' anti-government protest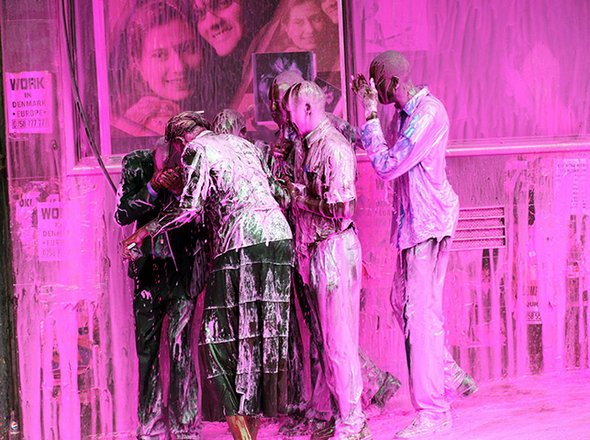 12,000 colourful cross-county skiers during Engadin ski marathon in Switzerland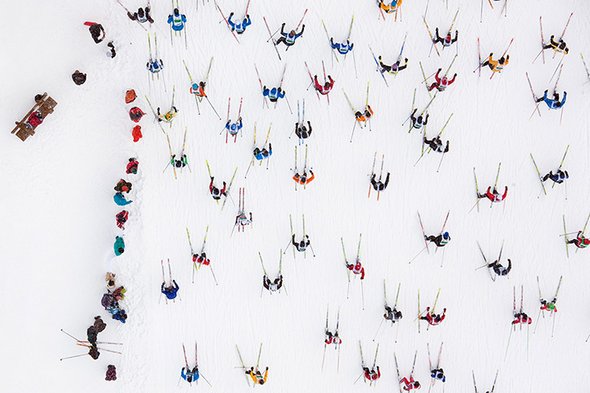 Kevin Spacey
during the Berlin film festival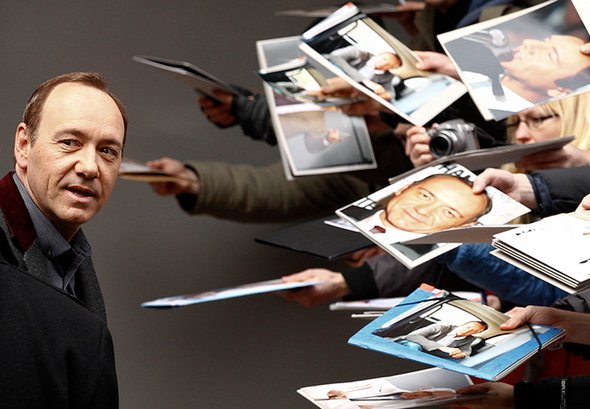 Lake Natron in Tanzania completely pink with hundreds of thousands of Lesser Flamingos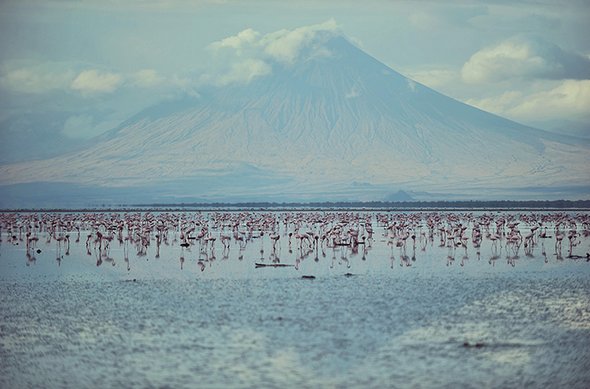 The rebels attempting to advance to the town centre at
the battle for Sirte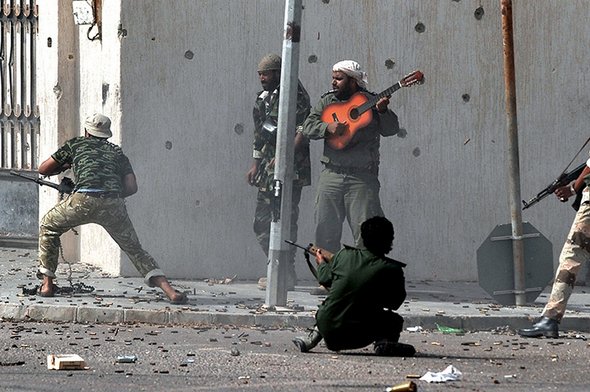 Kissing couple picture during
the Vancouver riots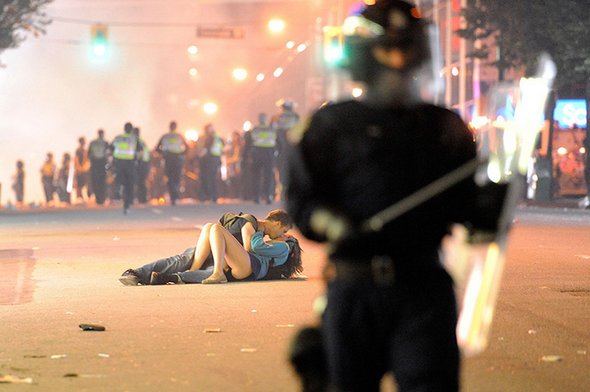 The "mine" at the centre of Guatemala City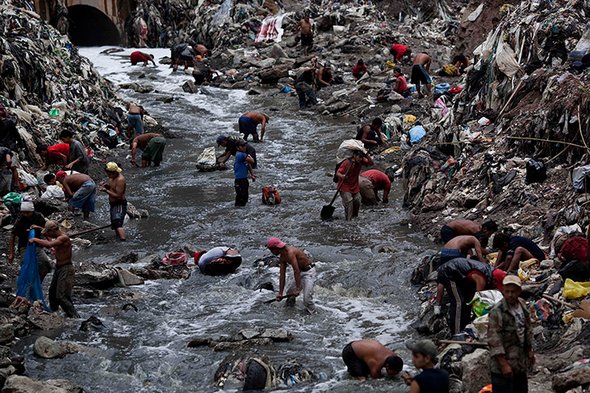 Space shuttle Endeavour lift off captured from a flight
over northern Florida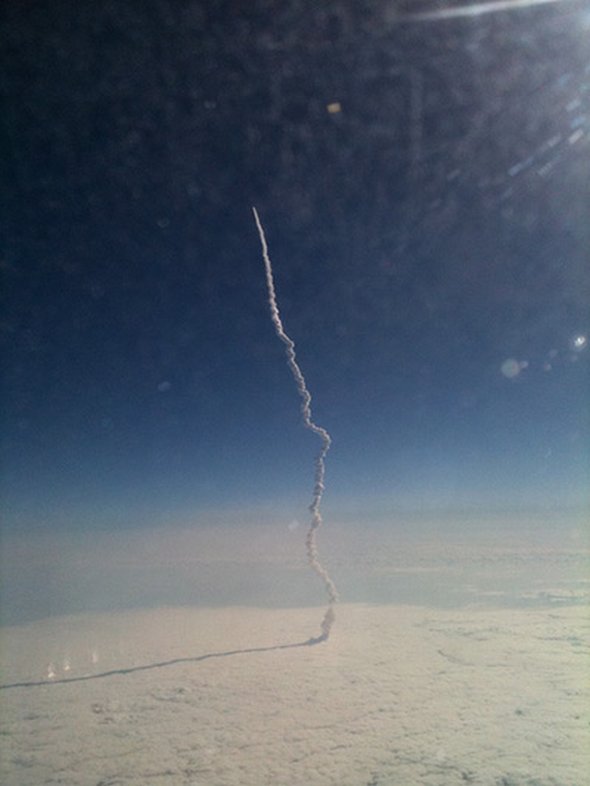 Pakistan floods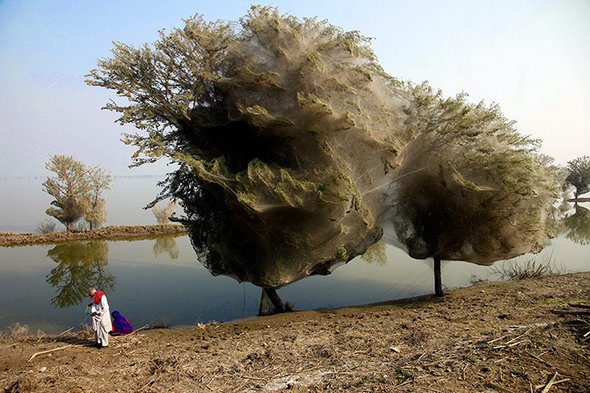 Newmarket equine hospital- racing horse undergoing surgery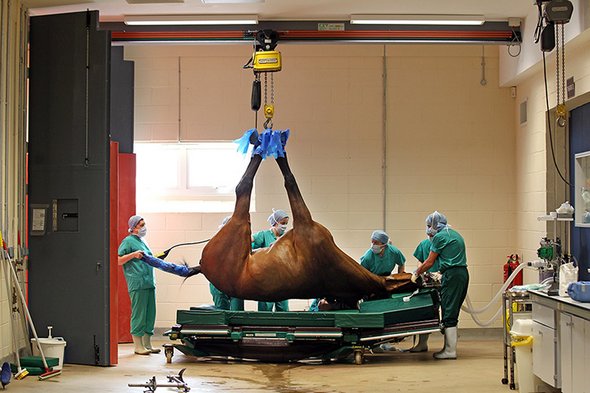 Egypt – 25 January revolution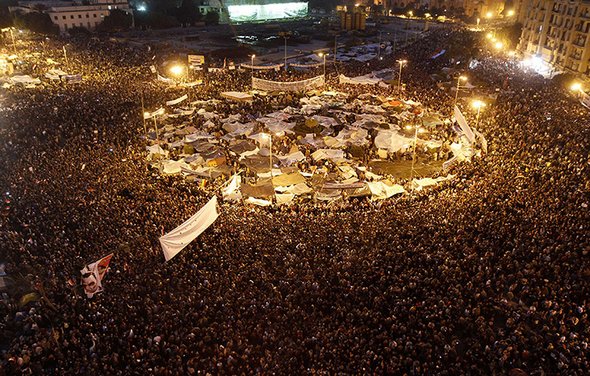 Muammar Gaddafi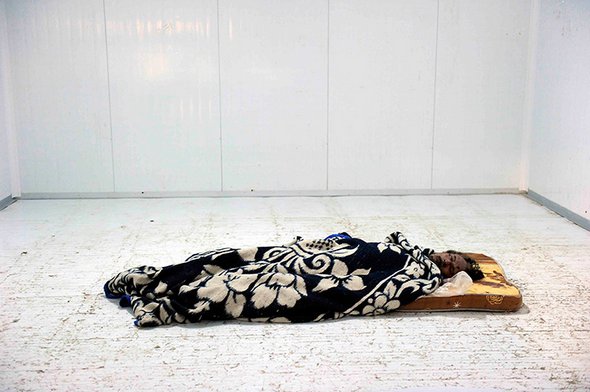 Soldiers of 159th Brigade Task Force Thunder in action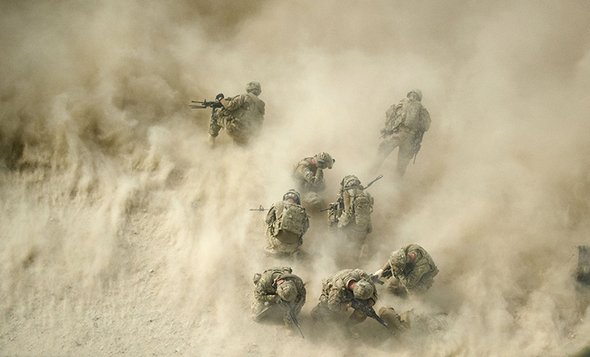 Women escapes the fire at
Reeves corner in Croydon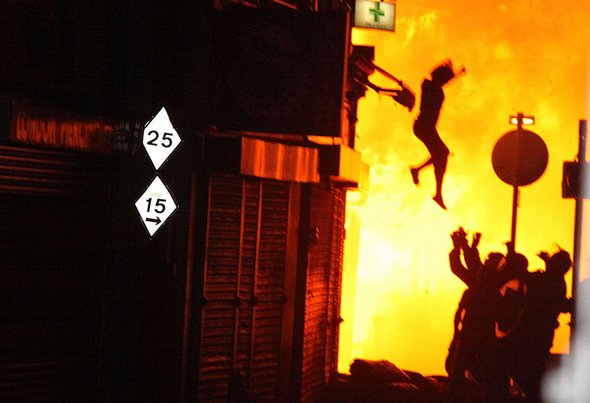 You MUST see cool photo galleries handpicked for YOU!
The very idea behind theme park rides is to scare people. They attract the thrill-seeking, the naive and the stupid in their millions every year. Remember when you were a kid and you always wondered if the rides really were that dangerous? Well, turns out some of them were.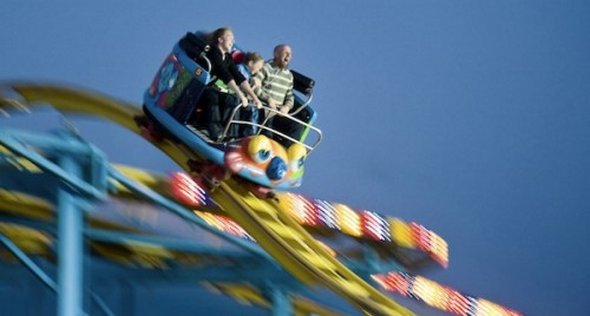 Neurotics beware: here lie enough horror stories to put you off your local amusement park for good, permanently rendering you one of those jittery guys who watch their friends plummeting through loop-the-loops while they eat corn dogs from the safety of a bench. Yes, we bring you the 10 most dangerous – and ill-conceived – amusement park rides of all time.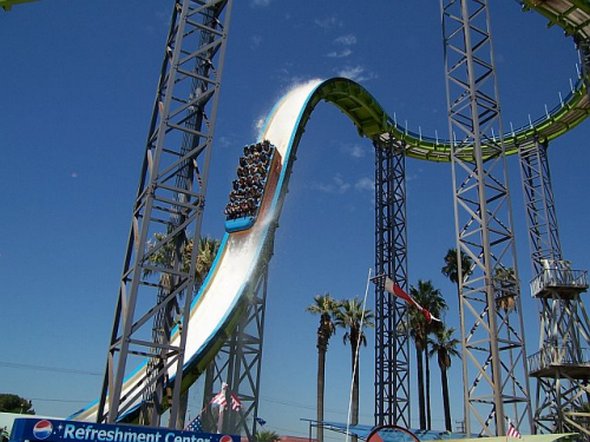 10. Cannonball Loop Slide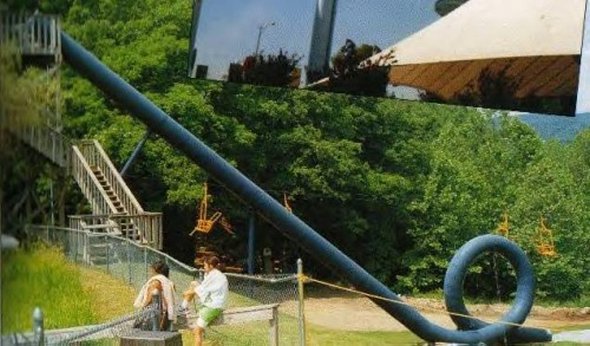 As this list shows, New Jersey's Action Park is pretty much the Mecca of bafflingly stupid ride concepts, so it was no surprise – sometime in the '80s – that some genius at the park's headquarters decided it would be a smart idea to invent a fully enclosed water slide that incorporated a complete loop-the-loop at the end. The ride was the only one of its kind, and proved so unstable that it was only tested a handful of times, reputedly following the apparent decapitation of a test dummy and, according to some reports, injuries suffered by employees who took the kamikaze plunge on trial runs.
9. Alpine Slide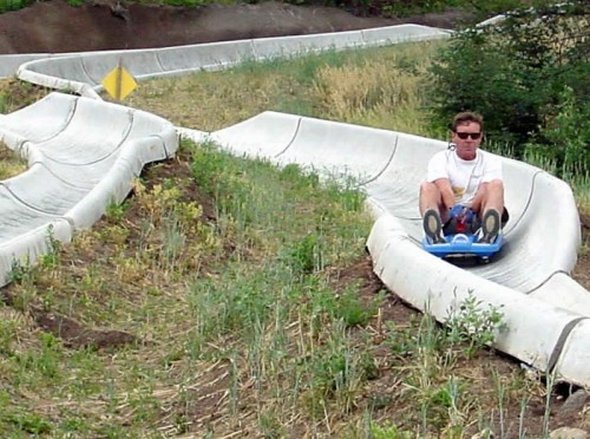 Alpine slides were seemingly only conceived in order to make use of steep slopes and save tightfisted theme parks some dollars. The concept is very simple: build a breakneck, winding concrete trackway with shallow edges down a huge freakin' hill and let the general public fly down it on a ludicrously temperamental cart with a mostly useless handbrake. Aside from obvious risks such as grazing one's body practically to the bone upon bailing, actual deaths aren't unheard of, with one unfortunate individual at a certain East Coast theme park hitting his head fatally against a rock when his cart derailed. Read more
You MUST see cool photo galleries handpicked for YOU!
Nature can be gentle, gracious and tender, but there are times when nature decides to show us its other face which is..not so gentle, but rather furious and rough. These photos magnificently display this face of mother nature, which is a face of dangerous beauty. Enjoy these photos with storms, hurricanes and other fantastic displays of mother nature's wrath and beauty.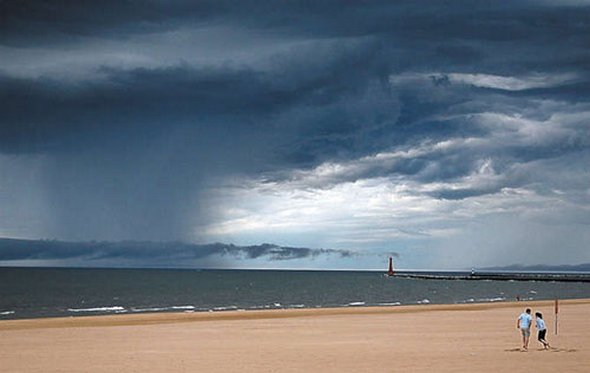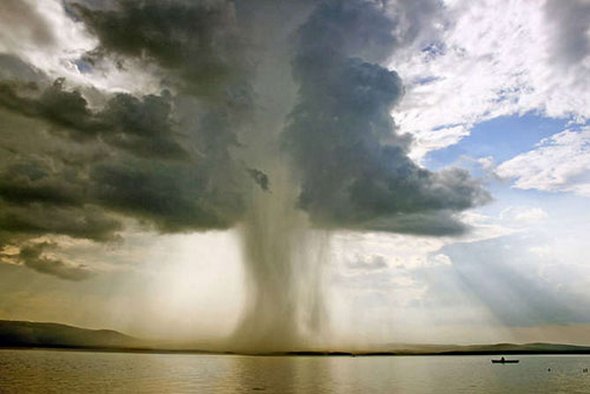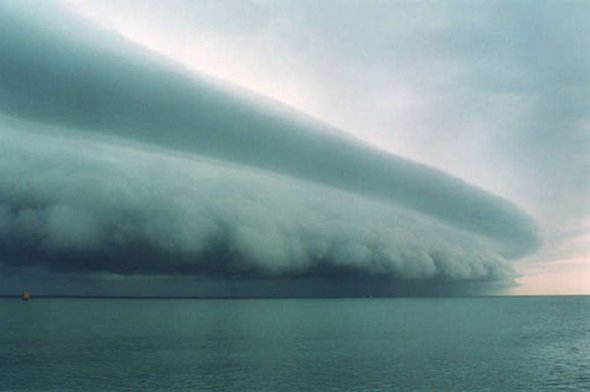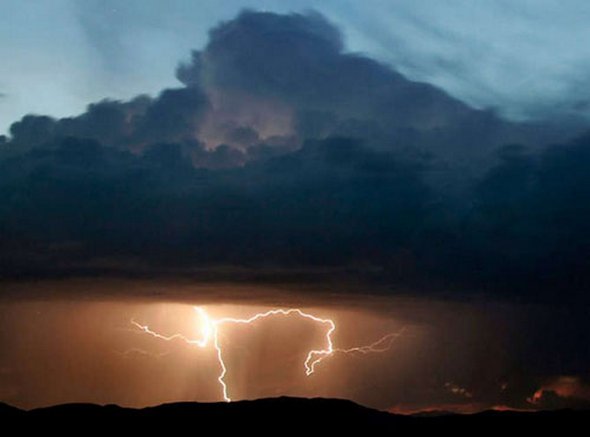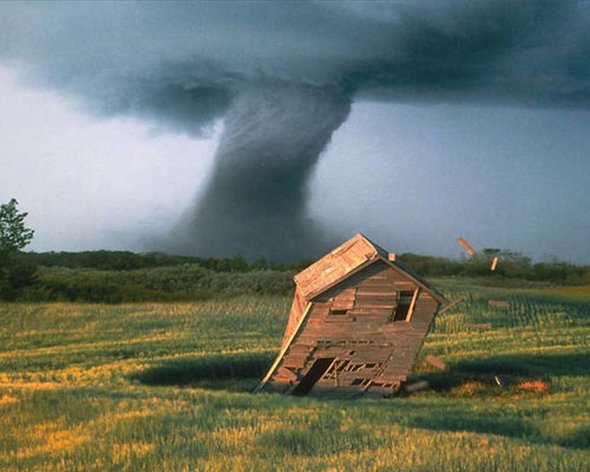 Read more
You MUST see cool photo galleries handpicked for YOU!
Looking at nature from different perspectives can create stunning compositions for your photographs. This couldn't be more true than when we look at our planet from outer space and appreciate the reality of its beauty from such an incredible and rarely seen perspective.
The images in this compilation are from the Landsat 7 satellite and were created to introduce the general public to the Landsat Program.Various combinations of the eight Landsat 7 spectral bands were selected to create the vivid RGB composites that we have featured.
Bogda Mountains – The Turpan Depression, nestled at the foot of China's Bogda Mountains, is a strange mix of salt lakes and sand dunes, and is one of the few places in the world that lies below sea level.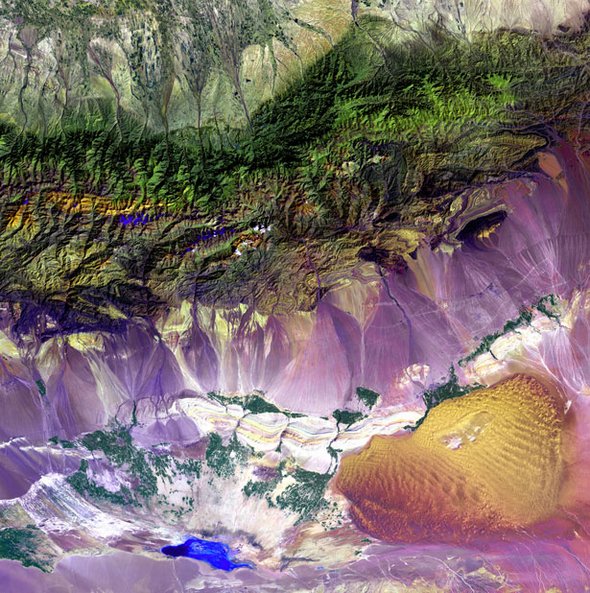 Delta Region, Netherlands – Along the southern coast of the Netherlands, sediment-laden rivers have created a massive delta of islands and waterways in the gaps between coastal dunes. After unusually severe spring tides devastated this region in 1953, the Dutch built an elaborate system of dikes, canals, dams, bridges, and locks to hold back the North sea.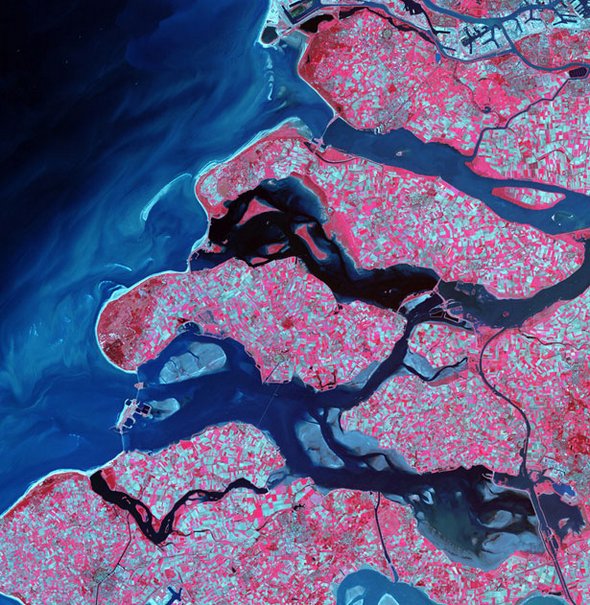 Akpatok Island - Akpatok Island lies in Ungava Bay in northern Quebec, Canada. Accessible only by air, Akpatok Island rises out of the water as sheer cliffs that soar 500 to 800 feet (150 to 243 m) above the sea surface. The island is an important sanctuary for cliff-nesting seabirds. Numerous ice floes around the island attract walrus and whales, making Akpatok a traditional hunting ground for native Inuit people.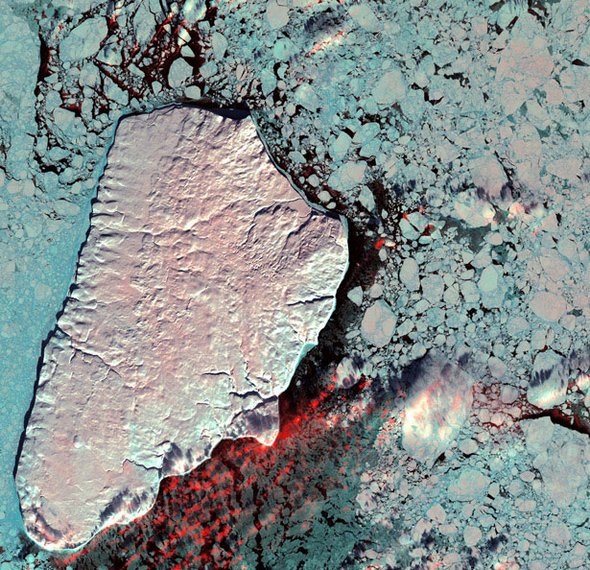 Read more
You MUST see cool photo galleries handpicked for YOU!
It is also known as no man's land. The territory situated south to the parallel 60 of the austral hemisphere is open to scientific exploration and any military activity is forbidden.
The name of the continent means "opposite to the Arctic"(in Greek, arktos means bear-the connection is not with polar bears, but with the constellations of Bears). Although in Antiquity, the geographers believed in the existence of a territory in the southern sees similar to the northern one, Antarctica was officially recognized in 1820, when a Russian expedition (Mikhail Lazarev si Faddey Faddeyevich Bellinsgauzen) laid eyes for the first time on the frozen continent.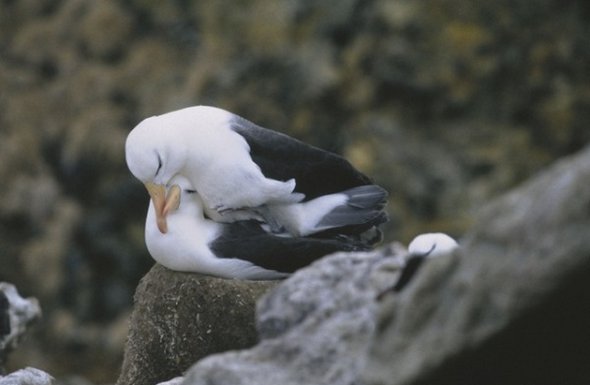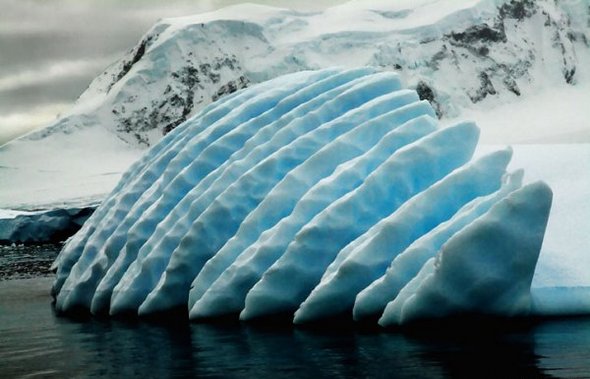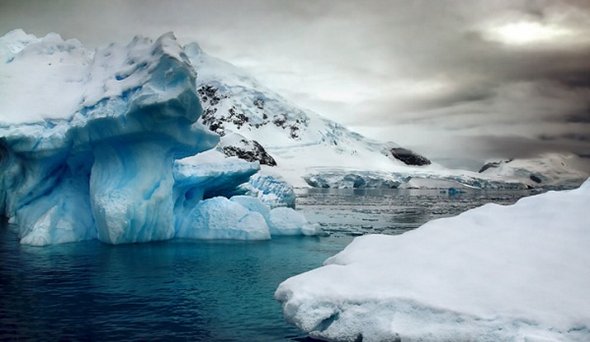 Read more
You MUST see cool photo galleries handpicked for YOU!
According to Wikipedia, HDR is "high dynamic range imaging (HDRI or just HDR) is a set of techniques that allow a greater dynamic range of luminance between the lightest and darkest areas of an image than current standard digital imaging techniques or photographic methods. This wide dynamic range allows HDR images to more accurately represent the range of intensity levels found in real scenes, ranging from direct sunlight to faint starlight."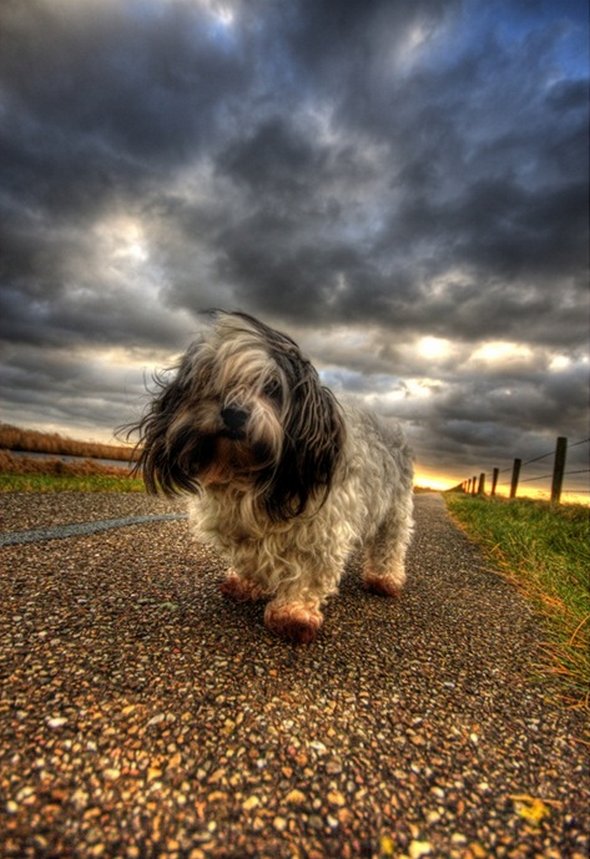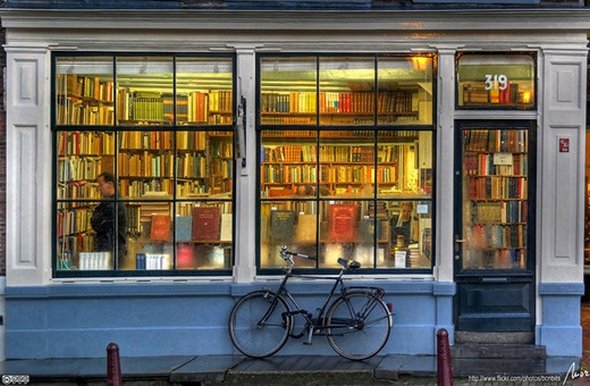 An HDR photo is easy to spot. It has luminance in areas that a normal photo will not show. An HDR photo of a room in a sunny afternoon, for instance, will show the light coming from the sun outside and the light INSIDE the room. A normal photo of the same room will most likely show you an overexposed part for the windows or a very dark interior.
For those who are photography enthusiasts, creating HDR photos can be quite fun. This is done using both the camera and a photo editing software, such as Photoshop and Photomatix. Using both camera and computer software is basically the way to achieve HDR photography. Steps involved are taking photos of the same subject in different exposures, merging them into one HDR photo using Photoshop or Photomatix, processing the result, and then tone mapping. The procedures may sound very complicated to some people but you will be rewarded with astounding photographs. You will see from the photos below that results vary from fantastical to emotive to just pure photography magic. Give it a try!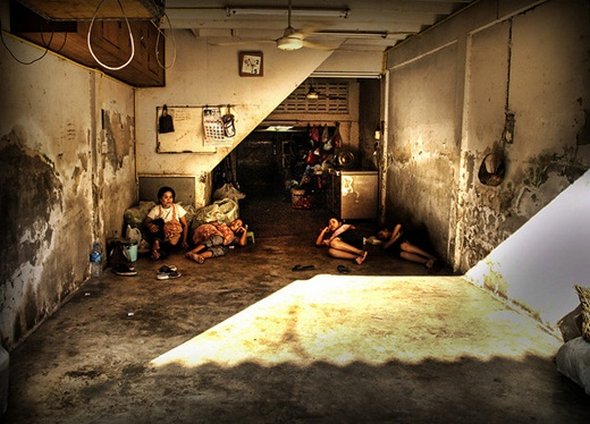 Read more
You MUST see cool photo galleries handpicked for YOU!