Just when it seems that nothing new can be done in the field of pet photography, here comes Seth Casteel and starts capturing dogs underwater. What is amazing that dogs love fetching things so much that they even forget they are not aquatic animals. Silly dogs!
Based in Chicago and Los Angeles and available for photo shoots nation-wide, Seth Casteel specializes in documentary-style pet photography, embracing the at-ease mentality of pets on location in their natural surroundings. The results are spontaneous, priceless moments of your pet's personality captured in photographs that will last forever.
As one of the most published pet photographers in the world, his work can be seen in hundreds of magazines, calendars, posters, books and TV shows.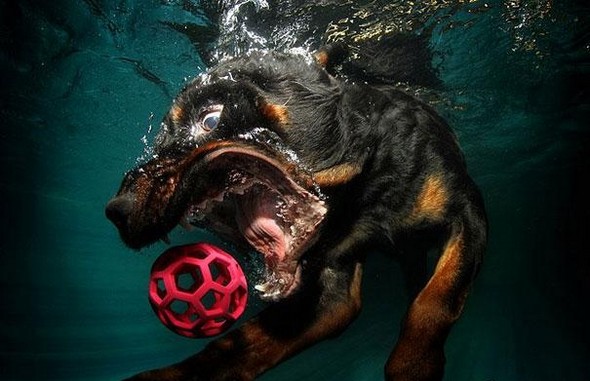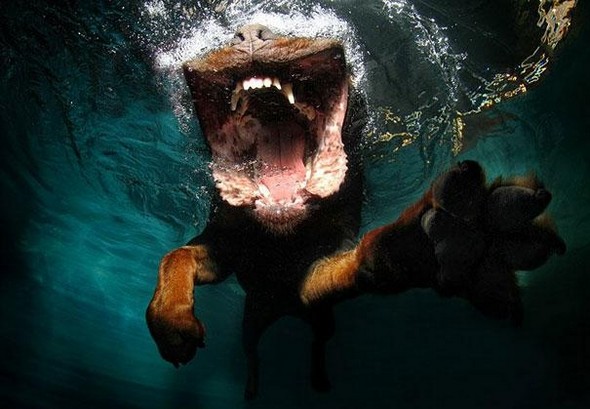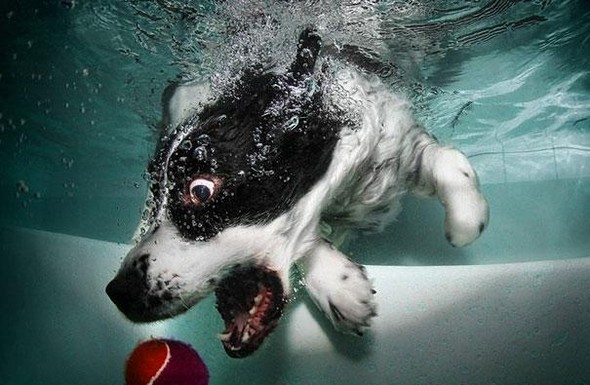 You MUST see cool photo galleries handpicked for YOU!
The most interesting toys to play with adults getting new covers, but this time with the message that intercourse is better and more interesting. Condoms marked by well-known brands have won everything and become current.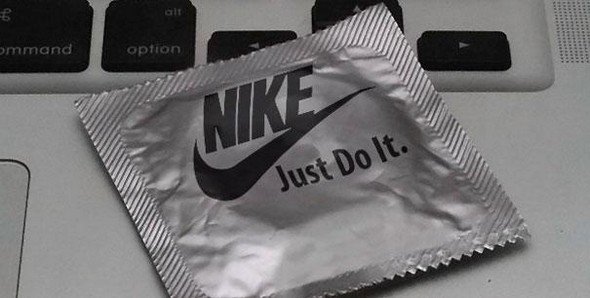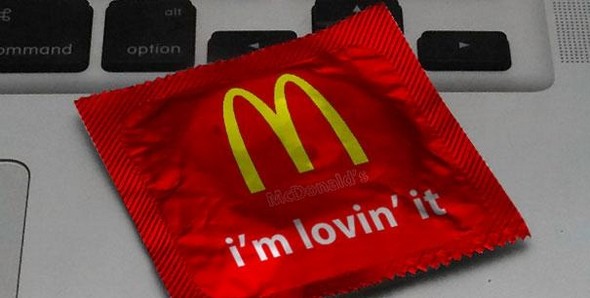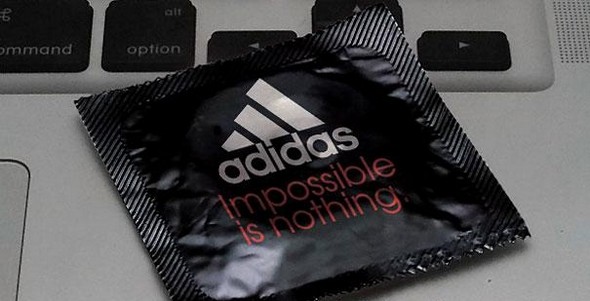 You MUST see cool photo galleries handpicked for YOU!
Remember the ingenious and viral wedding picture idea by Quinn Miller, where the entire wedding party was chased by a terrifying Tyrannosaurus Rex? By realizing this wild vision with Katie Young and James Lowder, Quinn showed the whole world that wedding pictures don't have to be all warm and fluffy – they gotta have some character to them!
Quinn became the trendsetter, and now newlyweds all around the world are requesting wedding pictures with some kind of a disaster going on in the background. So far, wedding parties were ruined by such villains as Imperial AT-AT Walkers, Marshmallow Man from Ghostbusters, zombies, aliens and transformers. We're afraid this is just the beginning, and things may get worse. Who is it going to be next?
On the other hand, it seems that the next generation of kids will have a lot of fun competing about whose parents had a cooler and scarier attack on their wedding day. Take a look yourself – these pictures will definitely give you some great ideas for your next wedding!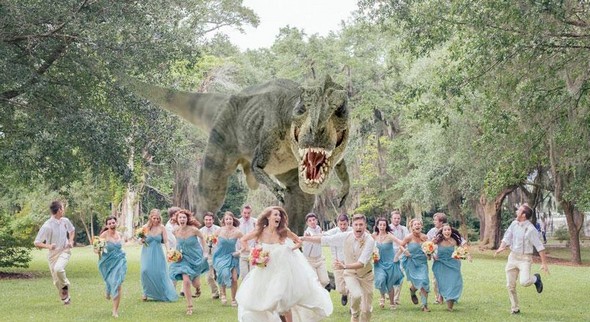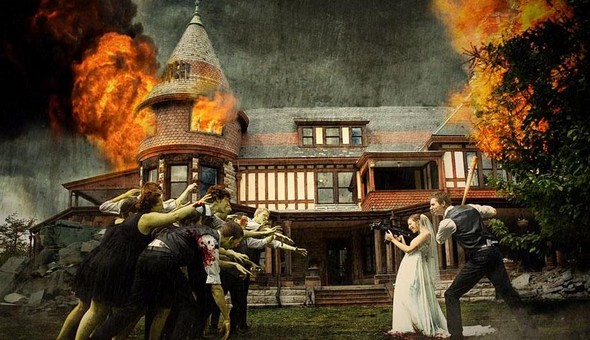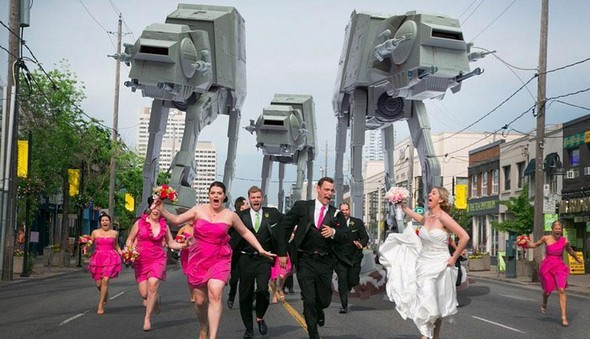 You MUST see cool photo galleries handpicked for YOU!
Eastern Europeans must have altered adrenaline glands! It hasn't been long since we shared heart-stopping photos of Russian skywalkers, and this time it's a former legal adviser Pavel from Ukraine that stops traffic and leaves people in awe. A 26-year-old rooftopper from Kiev, better known as Mustang Wanted, has shocked the world with the pictures of him holding on to various high-rise building with just one hand. It's hard to believe, but Pavel doesn't use any safety gear nor ropes.
Even though his pictures and videos might make some heads spin, Mustang Wanted himself claims that he never feels any fear: "Sometimes I think that I'm a robot. I do not feel anything," he says. Which does seem to be quite true, seeing how Pavel manages to make all these tricks look effortless in the pictures.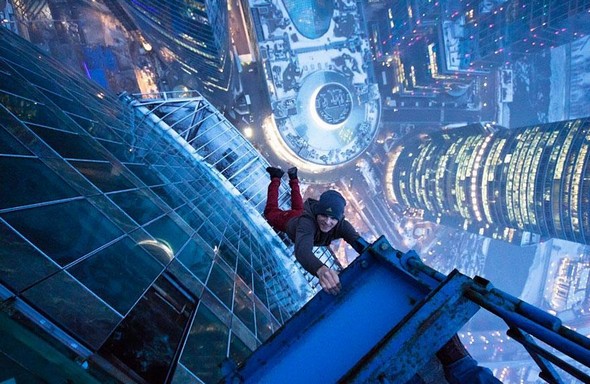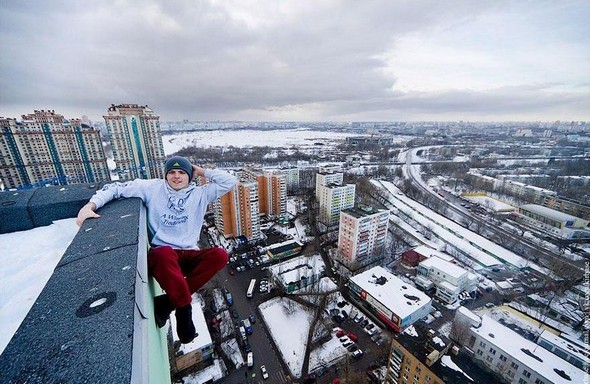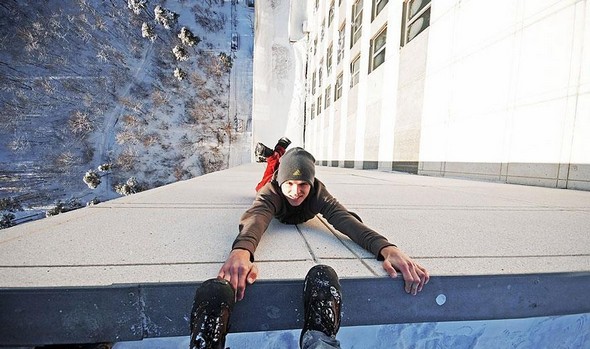 You MUST see cool photo galleries handpicked for YOU!
Marketers say that one of the most important marketing tools is a good logo design. It not only provides an easy to recognize identity for your business but also communicates who you are. That's why every company considering creating or buying a logo design should know the criteria that make for an effective logo.
The first feature of a good and effective logo is that it can immediately "grab" viewer's attention. Your logo should have an immediate impact and hold the viewer's attention.
However, if you did manage to catch the viewer's eye – that doesn't necessary mean you are doing good. There might always be a hidden penis you cannot see at first sight.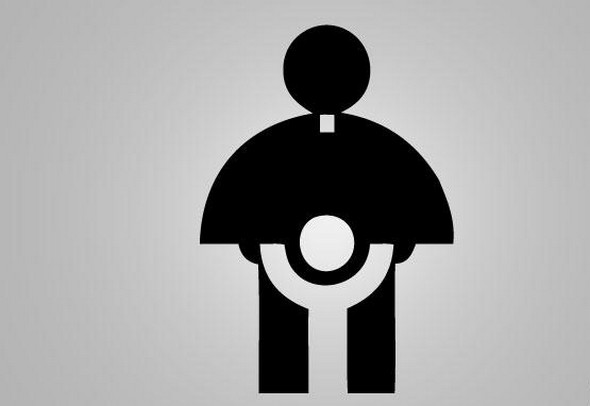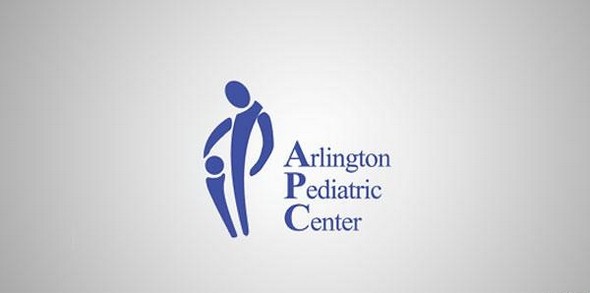 You MUST see cool photo galleries handpicked for YOU!
Signs are the most important help drivers in driving. But are these signs of some help? At least those signs can help you, because they will certainly make you laugh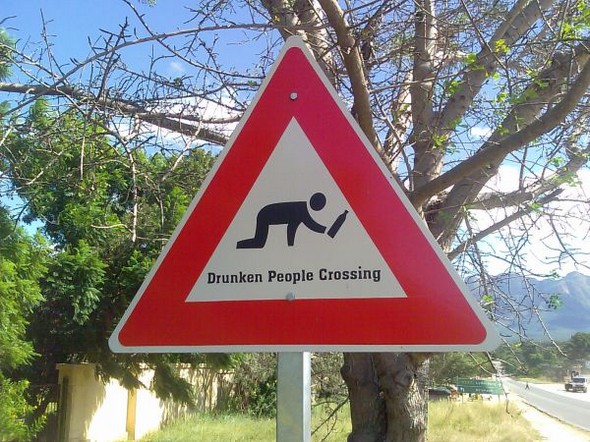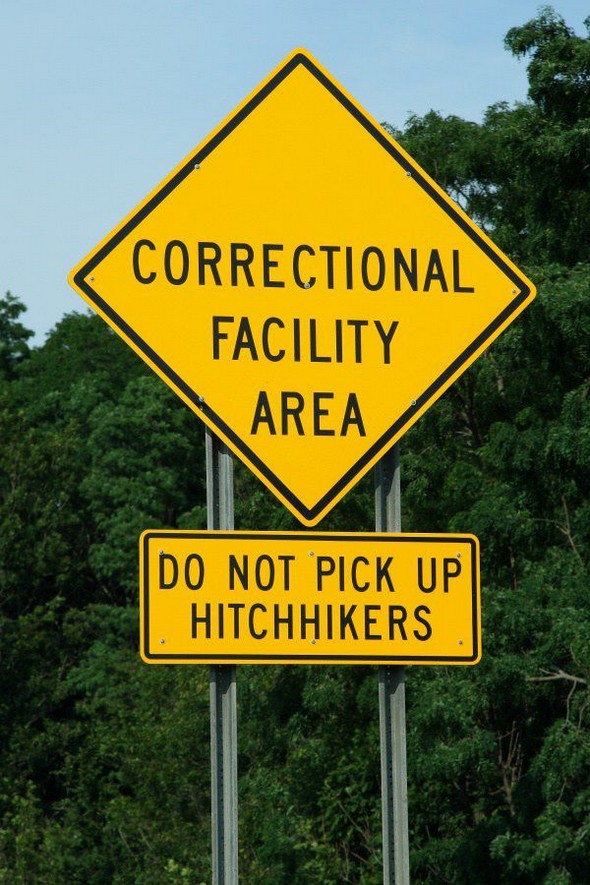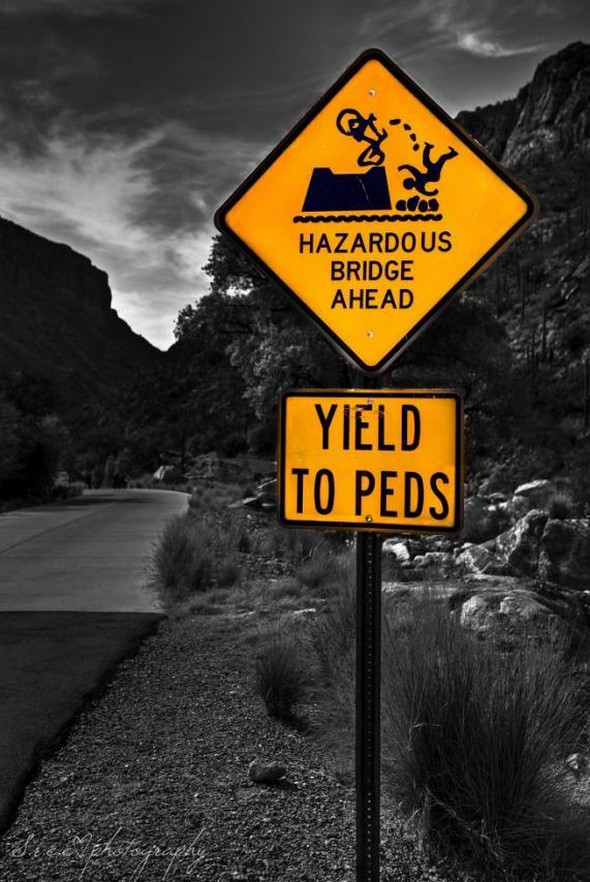 You MUST see cool photo galleries handpicked for YOU!
All girls dream of their wedding day to have a wedding dress of your dreams. But, would you choose this wedding? These wedding dresses are made of toilet paper. We have to admit is very witty and a good idea. Layout and production of wedding dresses are real art.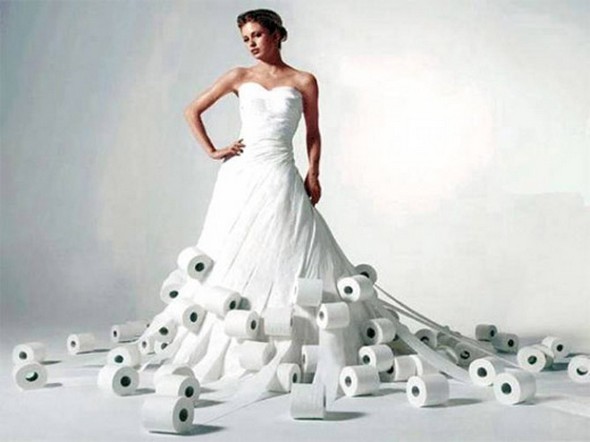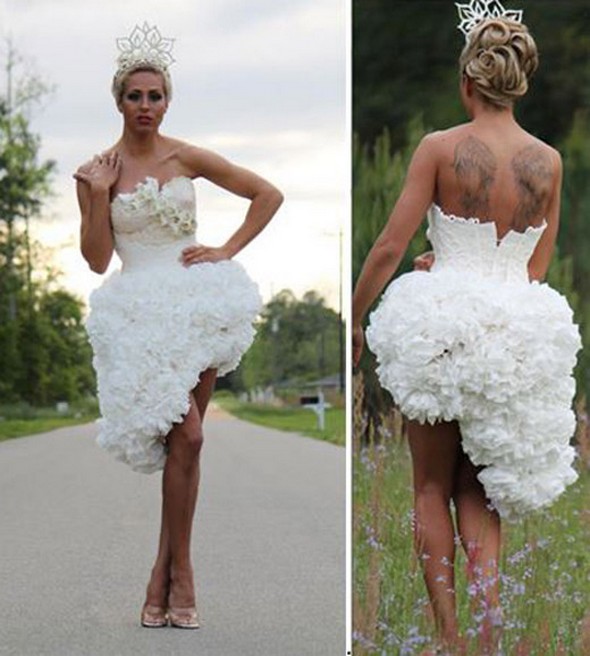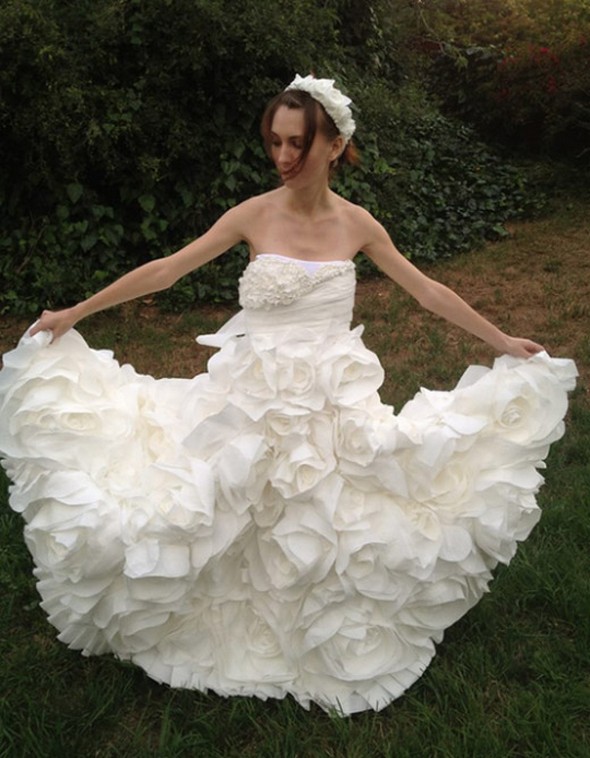 You MUST see cool photo galleries handpicked for YOU!