Tobacco advertising is the advertising of tobacco products or use (typically cigarette smoking) by the tobacco industry through a variety of media including sponsorship, particularly of sporting events. It is now one of the most highly regulated forms of marketing. Some or all forms of tobacco advertising are banned in many countries. On the other side we have, anti-tobacco ads that are the response to the moves of tobacco industry's marketing campaigns. Anti-tobacco advertisements generate fear or sadness by showing the diseases caused by smoking are more effective in reaching youth, compared to ads that are funny and entertaining or focus on what is or isn't cool.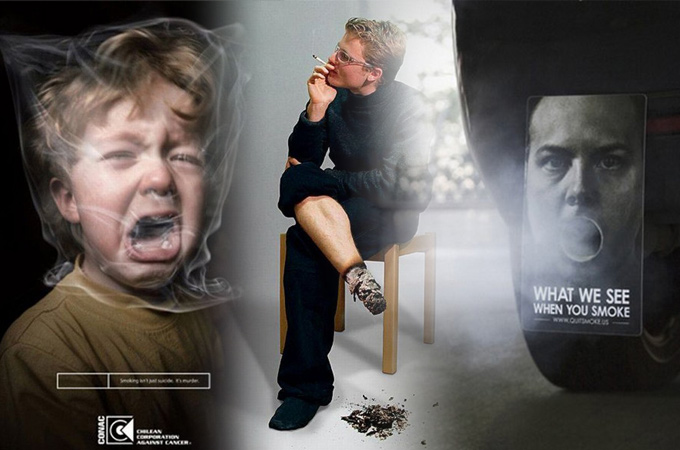 These ads are very creative, attract attentions and won't leave you untouched. A fantastic way to do a noble deed of preventing people from destroying their health and the health of others. Check out the best of anti-tobacco advertisements that will make any smoker want to quit this nasty habit and help themselves and the people around them.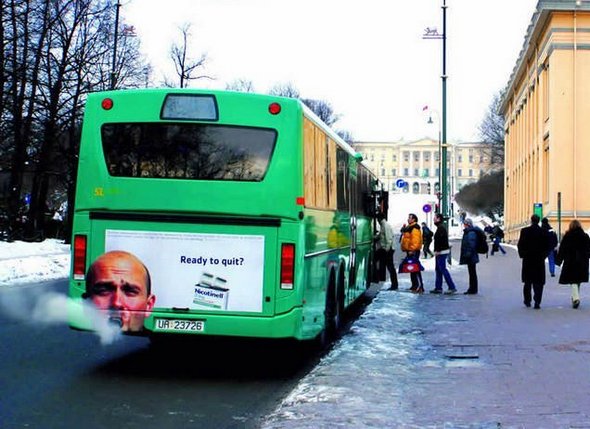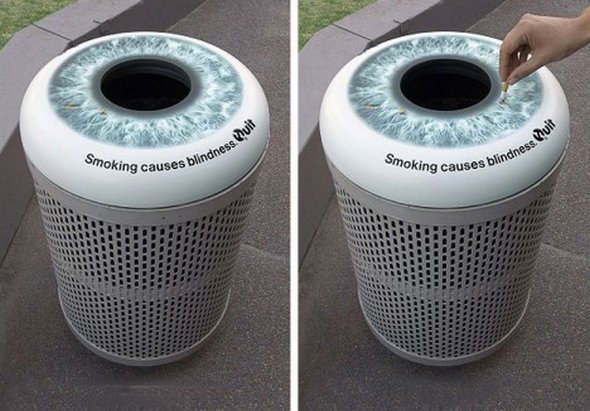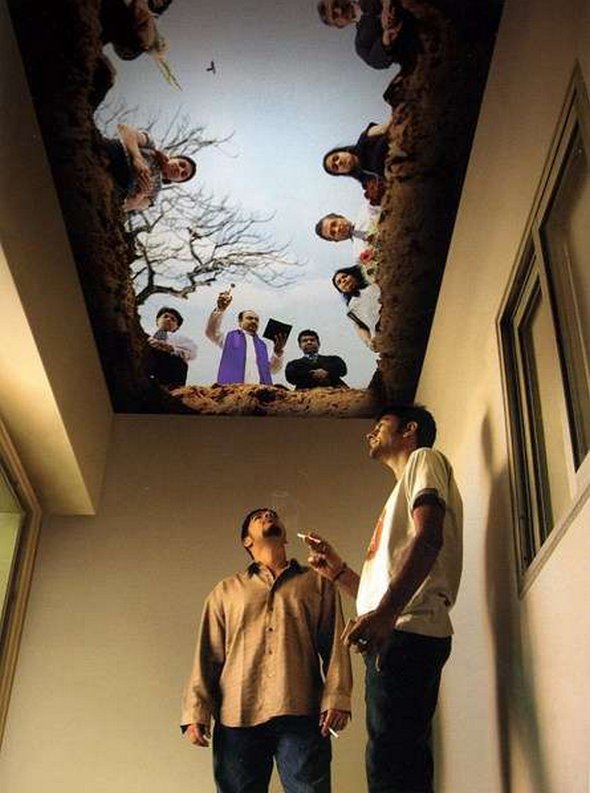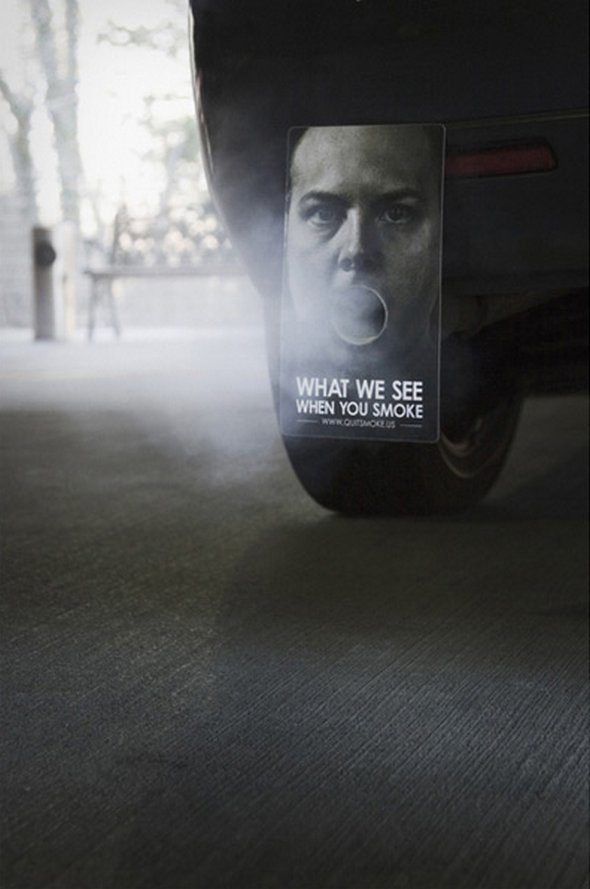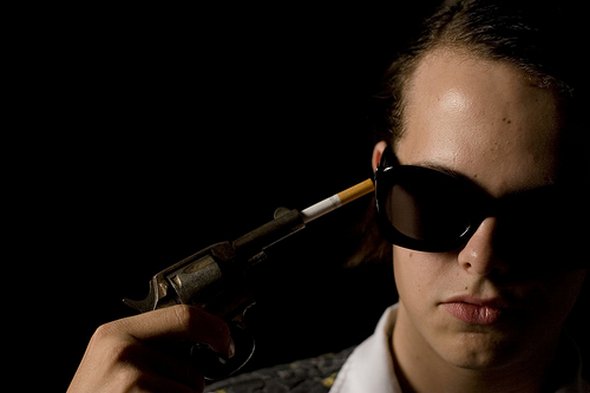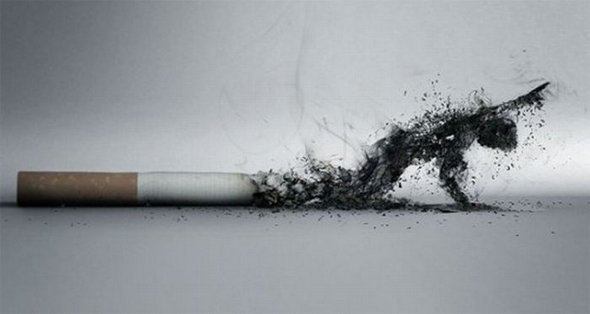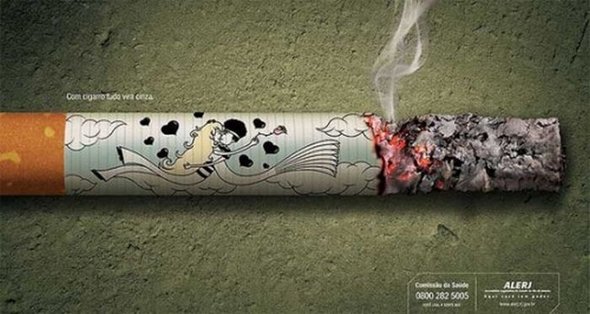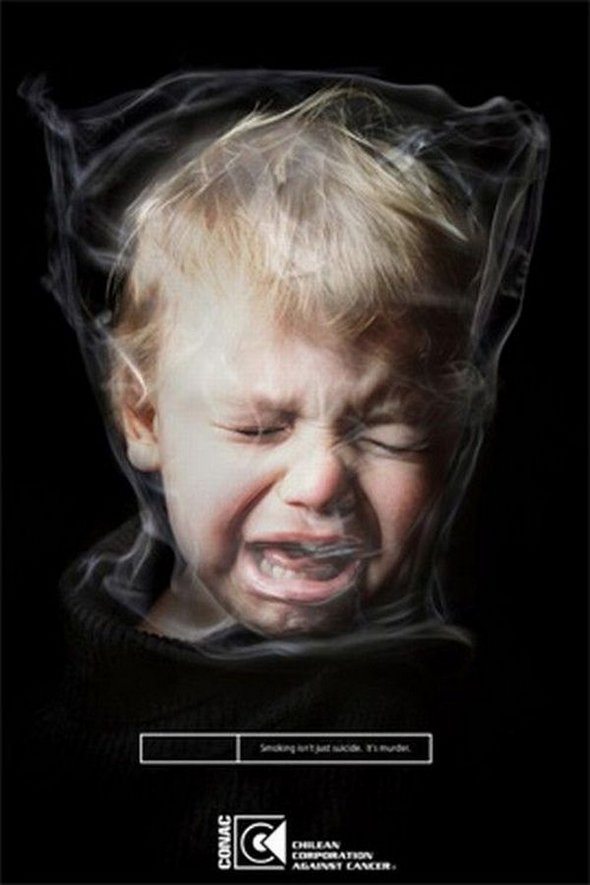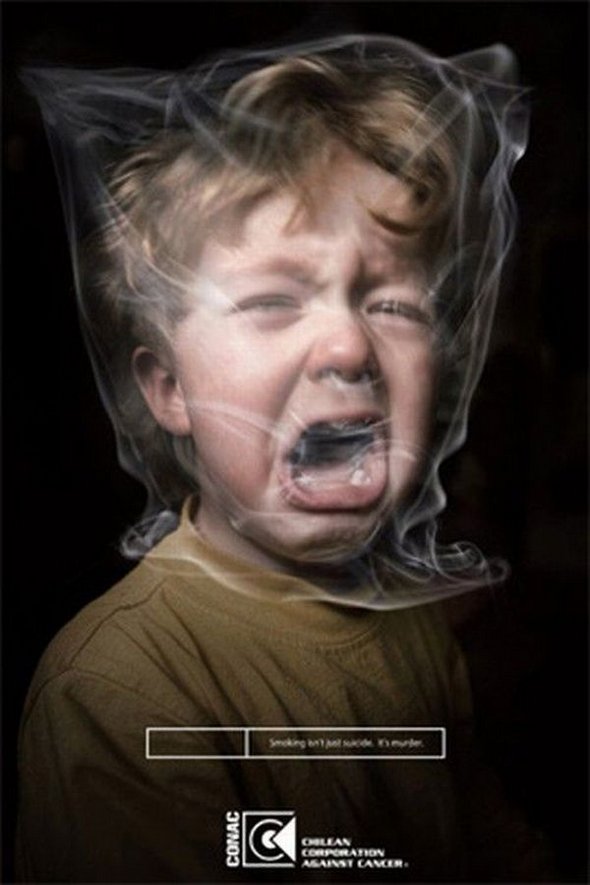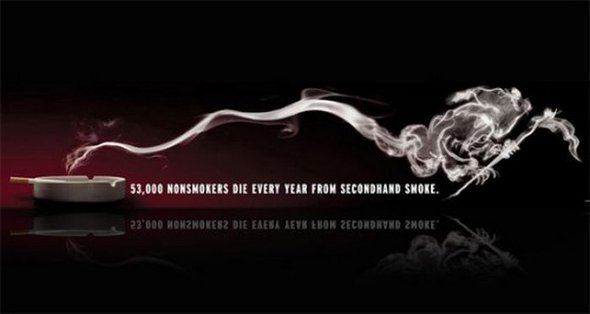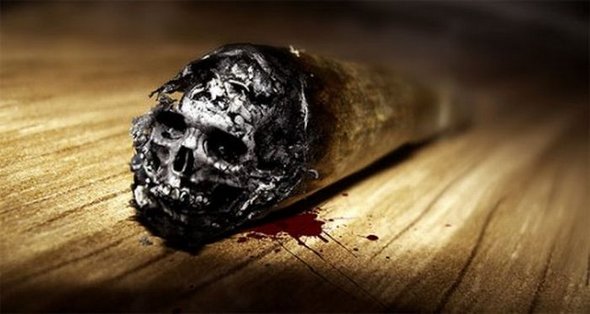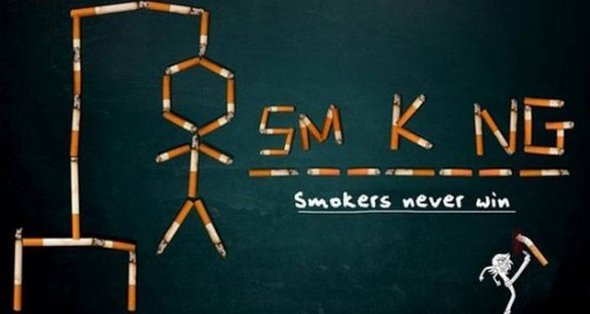 You MUST see cool photo galleries handpicked for YOU!
Life is wonderful when you are a kid. That is time when you are filled of dreams and wishes. Some of kids, who you may know from tennis courts around the world, made their dreams come true. These are photos of some  kids who are now well-known boys, superstar tennis players.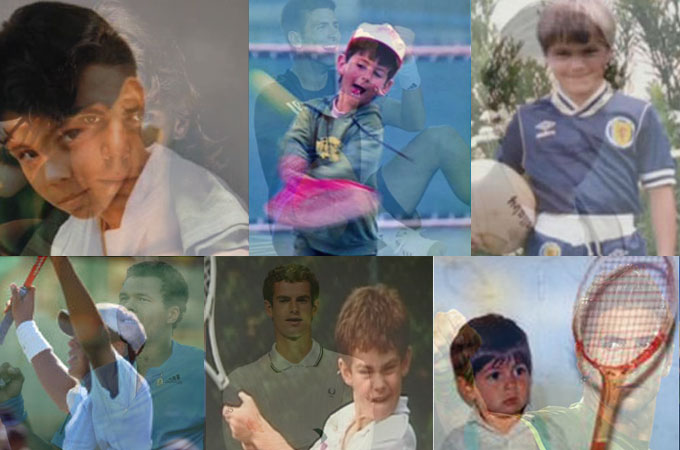 Their childhood weren't  enjoyable, like they dreams. They had to work very hard, but all the hard work and hours spent practicing on court while their friends enjoyed their childhood, payed off in the end. Do you believe that they are in pursuit of even bigger dreams, now? You have to always dream big, because some dreams do come true.
Rafael Nadal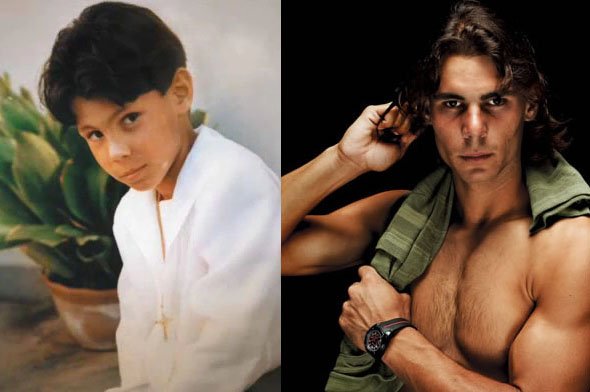 Novak Djokovic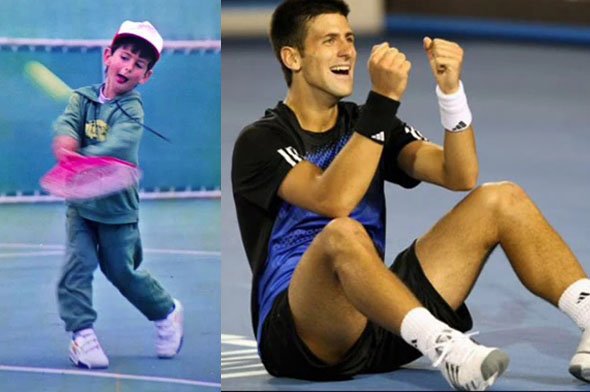 Roger Federer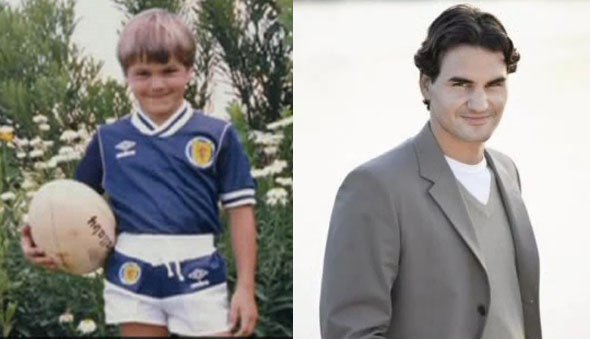 Andy Murray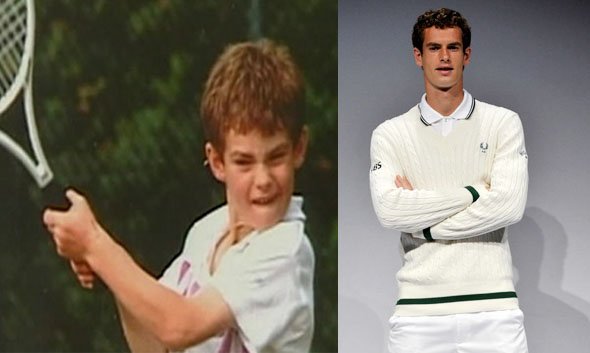 Fernando Verdasco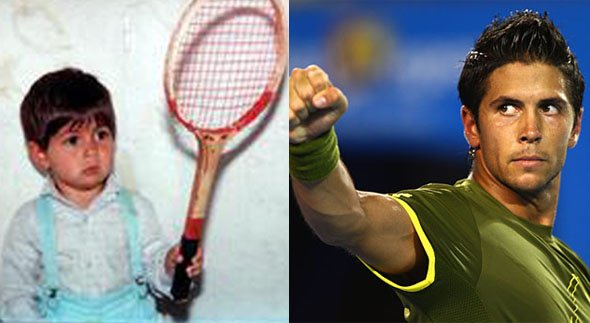 Jo-Wilfried Tsonga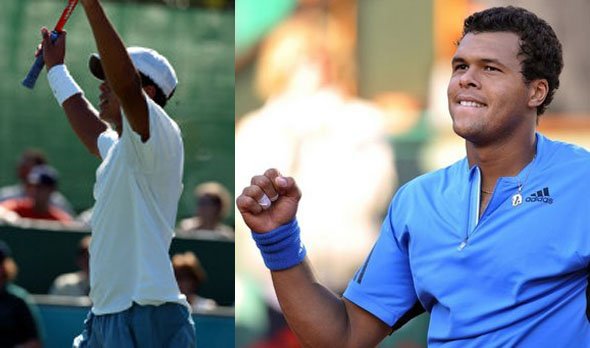 Marat Safin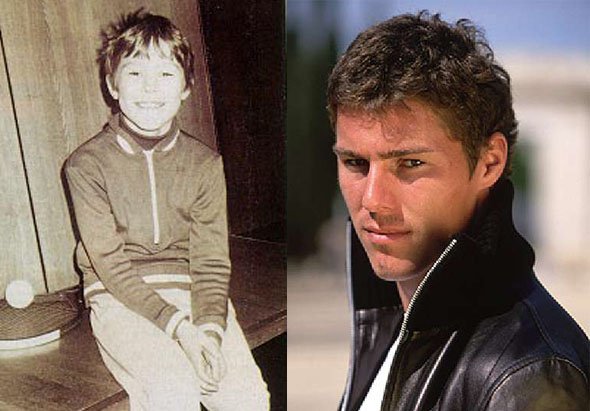 Andre Agassi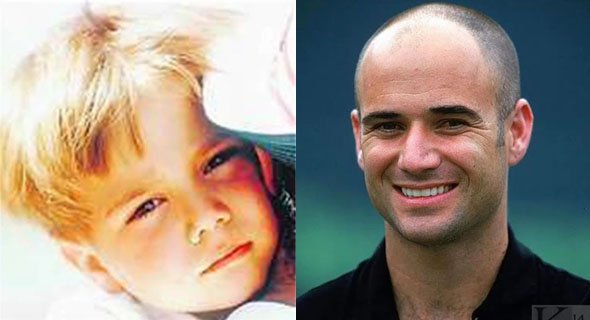 Janko Tipsarevic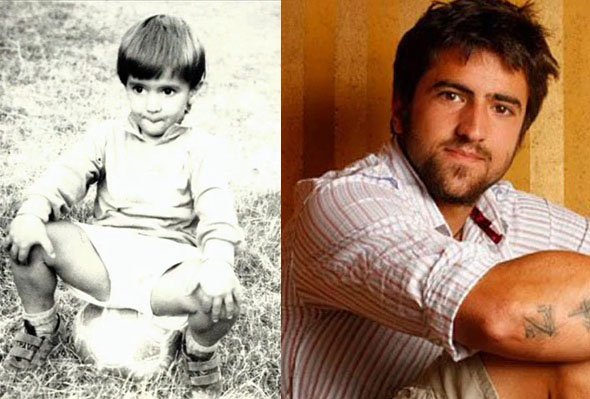 Read more
You MUST see cool photo galleries handpicked for YOU!
National Geographic always comes up with quality stuff when it comes to photography. NG photographers repeatedly show off their talent for photography and deep understanding and patience for capturing some of the worlds most sunning scenes which are the unrepeatable source of everyday inspiration for all the lucky visitors who have discovered their amazing work. The stunning scenes they capture have the widest variety of motifs ranging from adventure and exploration travels, landscapes, underwater photography to animals, people and cultures and history.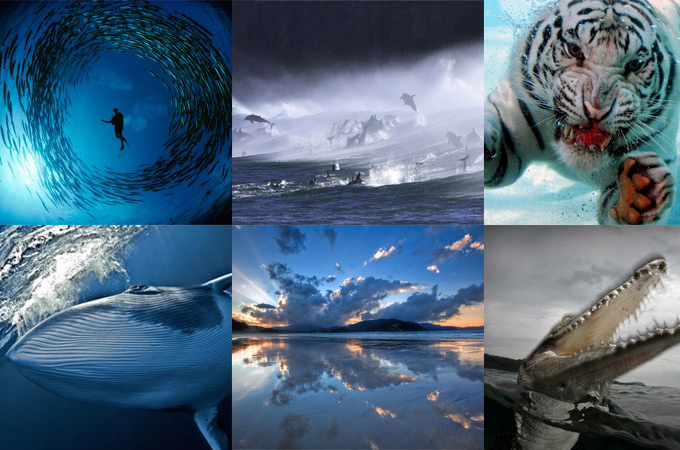 National Geographic organize frequent photo contests and carefully select best photographs of the day, week and finally announce monthly contest winners. These is a collection of such 50 stunning contest winning photographs by NG that will, undoubtedly, take you breath away.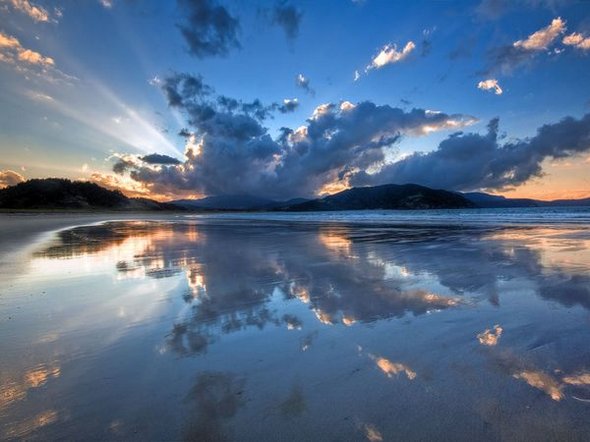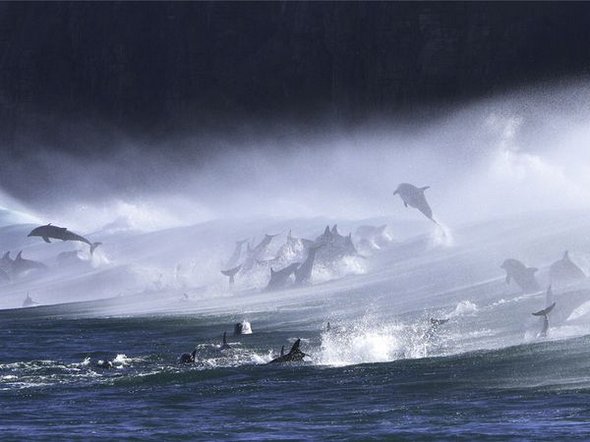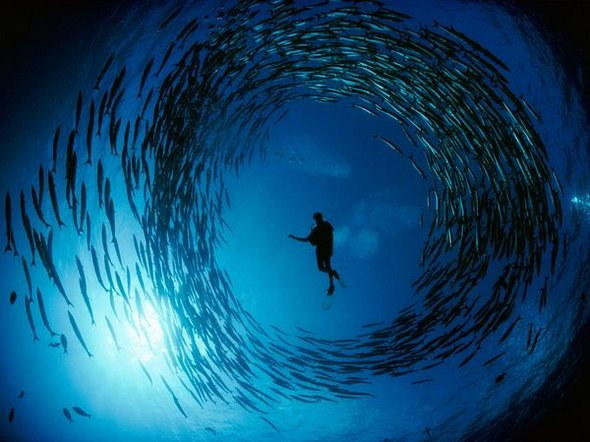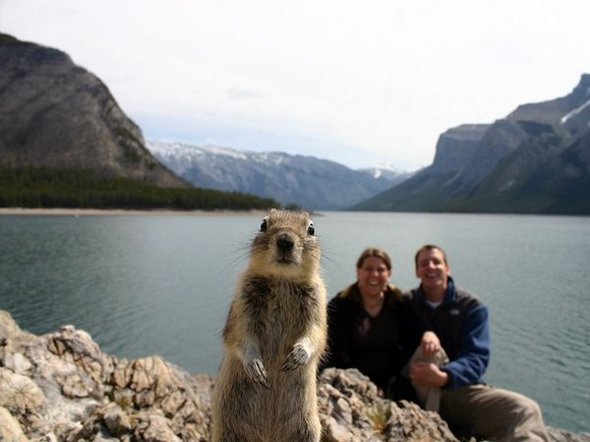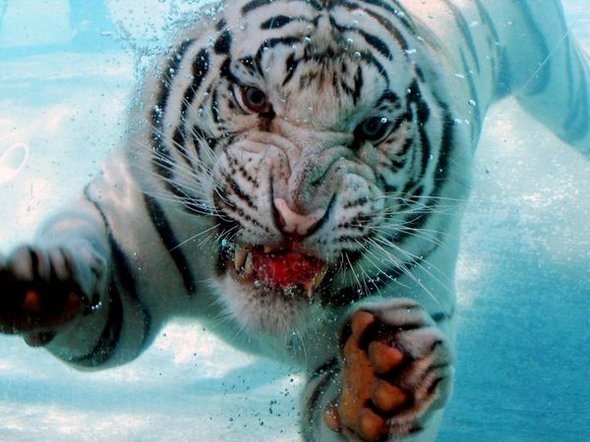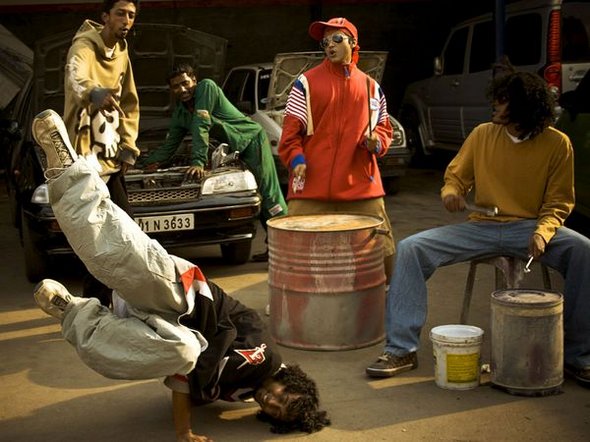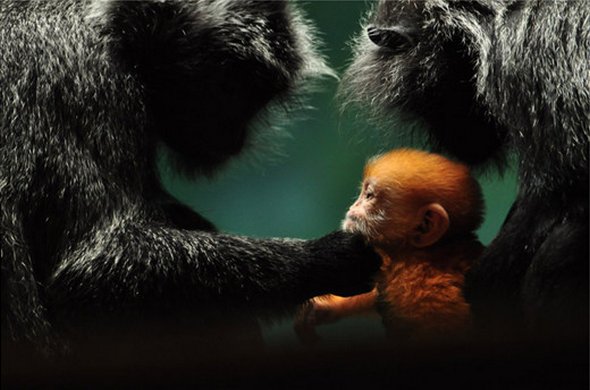 You MUST see cool photo galleries handpicked for YOU!
Now you can justify drinking all those beers! These creative beer can sculptures were created as a tribute to the Turkish beer Efes Pilsen and one by Heineken. The artists spared no detail on the project, creating impressive works featuring miniature people playing instruments, armed soldiers, elaborate buildings, and an awesome airplane and motorcycle. Who said nothing good ever comes from drinking?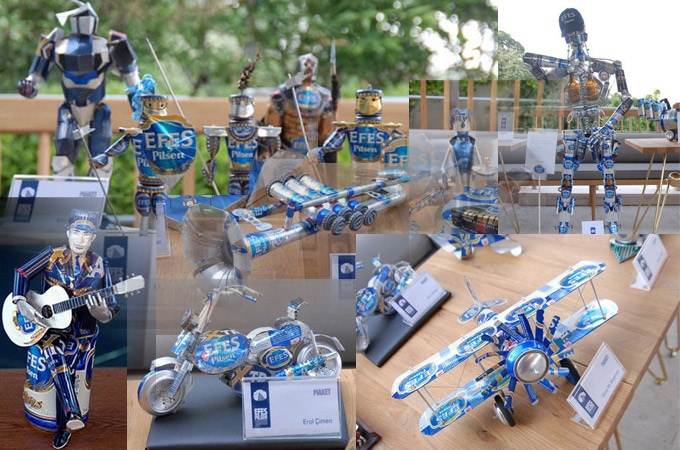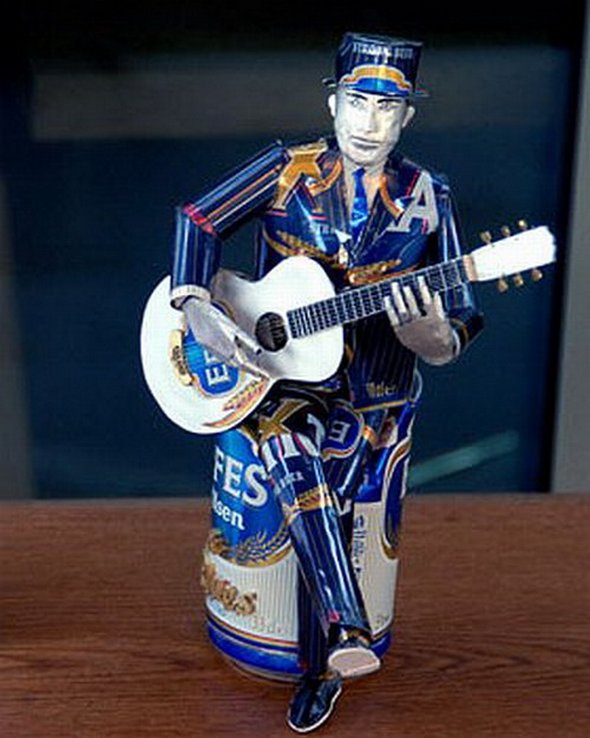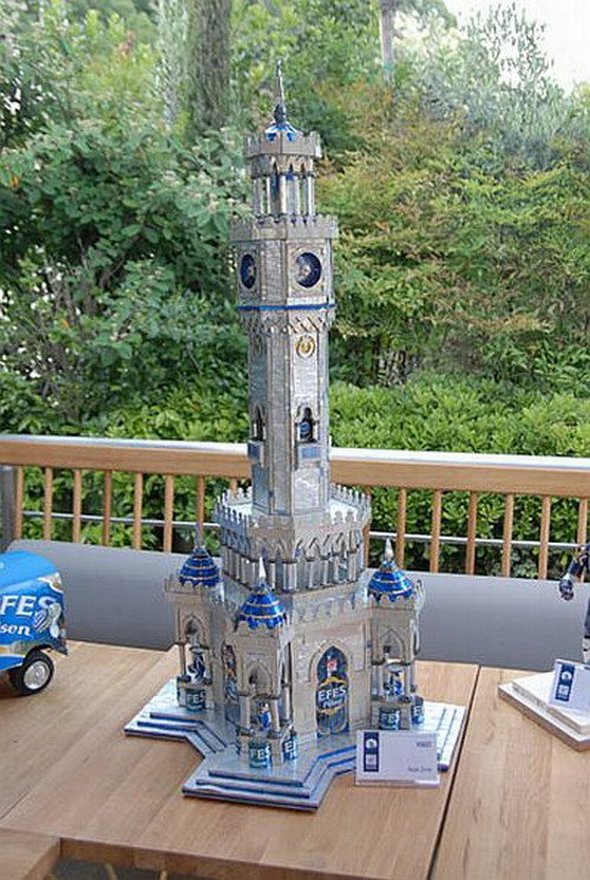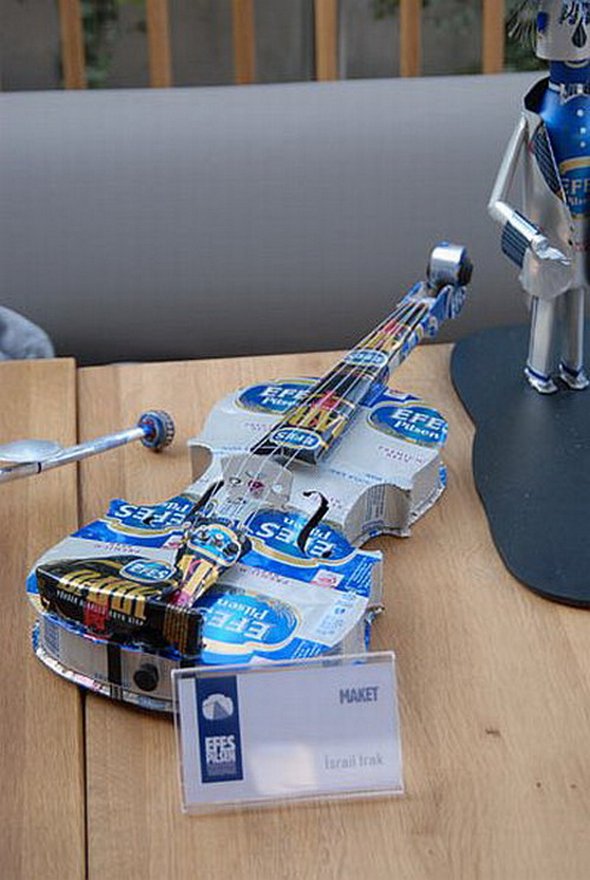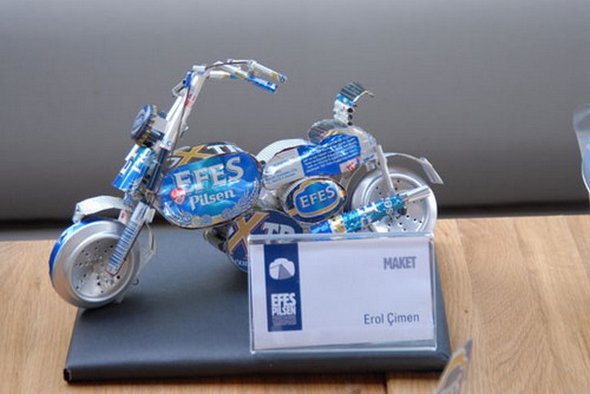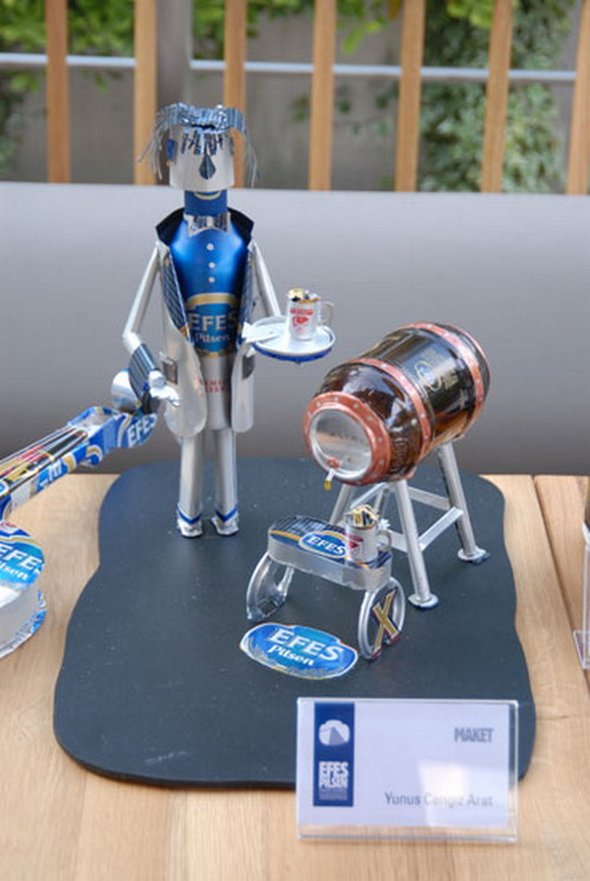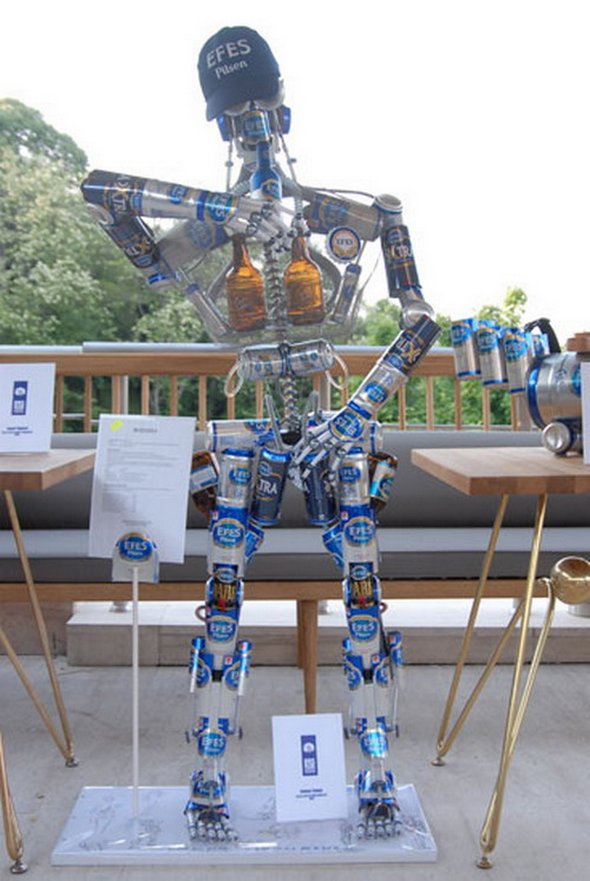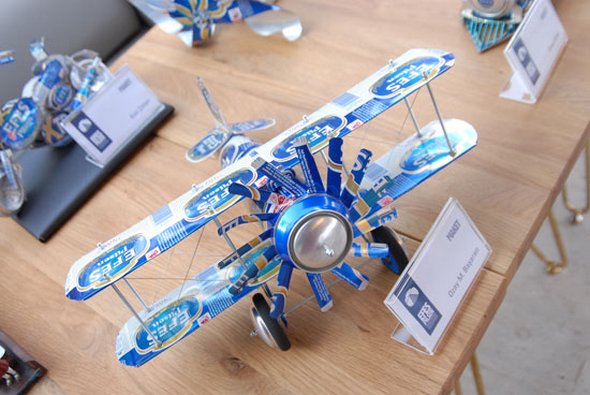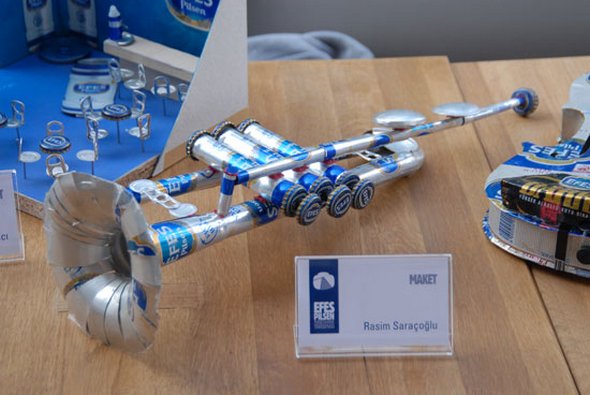 Read more
You MUST see cool photo galleries handpicked for YOU!
During the last half-decade, the Fund for Peace has been putting together the Failed States Index, using a battery of indicators that determine how stable (or unstable) a country is. As a result, we have taken the top 60, or should we say worst 60 Failed Countries of the World.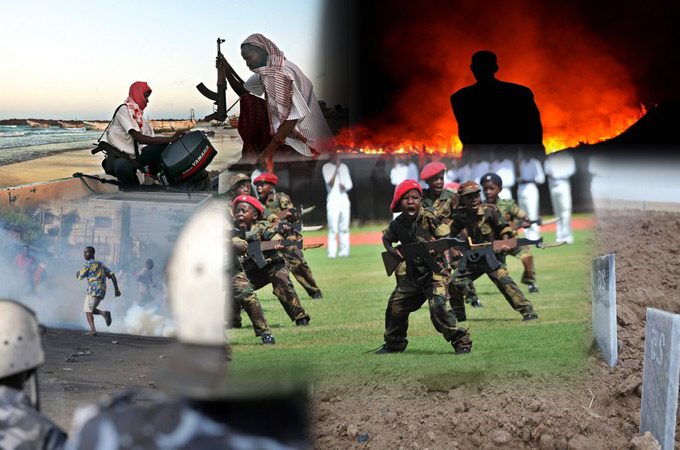 But as much as we admire the stats and numbers there is no better way but as the photos that demonstrate the degree of failure of a country. The best test is the simplest one, which is that you'll only know a failed state when you see it.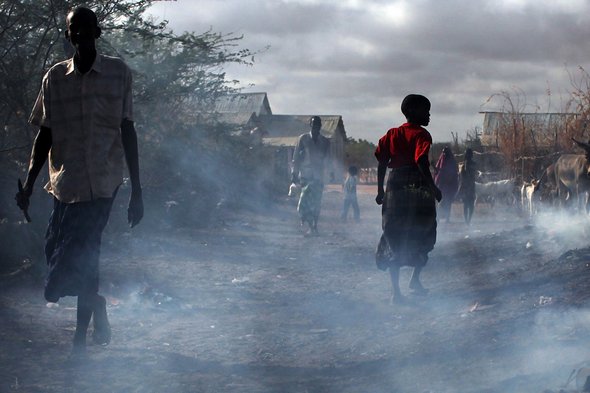 And these photographs captured by the all seeing eye of the camera are, as they seem, true postcards from hell. As an example, we'll make a rough start with country No.1: Somalia.
Hint: Click on image to see the larger version
1.
SOMALIA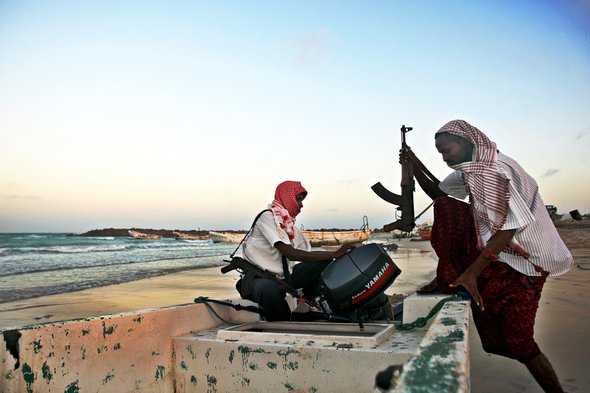 Somalia has topped the Failed States Index for the last three years — a testament not only to the depth of the country's long-running political and humanitarian disaster, but also, to the international community's inability to find an answer. After two decades of chaos, the country is today largely under the control of Islamist militant groups, the most notorious and powerful of which is al-Shabab. A second faction, Hizbul Islam, rivals the former in brutality — it recently executed two Somalis for the crime of watching the World Cup. Off the coast, pirates such as the men pictured here torment passing ships, often holding them hostage for a high price. In 2009, Somali pirates earned an estimated $89 million in ransom payments.
2.
CHAD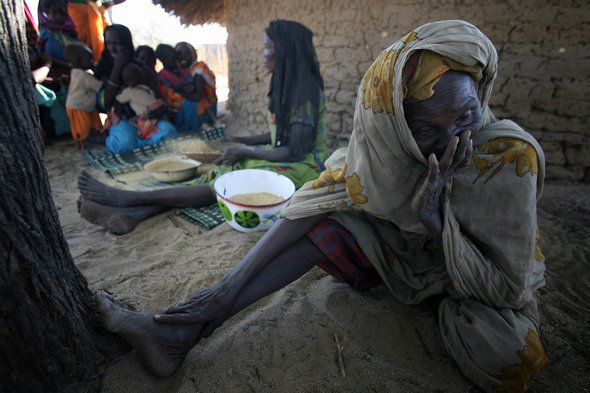 Chad's troubles are often written off as spillover from the conflict taking place in next-door Darfur, Sudan. But this central African country has plenty of problems of its own. An indigenous conflict has displaced approximately 200,000, and life under the paranoid rule of Chadian President Idriss Déby is increasingly miserable. Déby has arrested opposition figures and redirected humanitarian funding to the military in recent years. Matters might soon get worse as the U.N. peacekeeping mission in the country's east, where the bulk of the refugees reside, begins to depart on July 15. Pictured here, local Chadians in the village of Dankouche struggle to share scarce resources such as firewood with a nearby Sudanese refugee camp.
3. SUDAN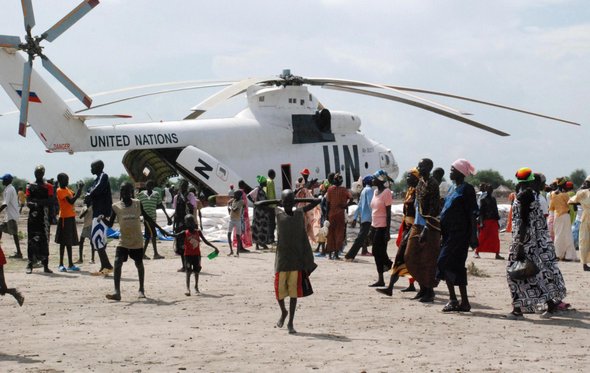 The next year will prove a decisive one for Sudan, perhaps more so than any other since the country's independence in 1956. In January 2011, the people of South Sudan will vote in a referendum on whether they would prefer to remain an autonomous region — or secede as an independent state. All analysts predict it will be the latter, but they are equally certain that it won't be so easy. President Omar Hassan al-Bashir is likely to cling close to his control of the South, where much of the country's oil riches lie. This is to say nothing of Darfur, where peacekeepers recently reported an uptick in v****nce with hundreds k***ed. In this scene, children crowd around a U.N. helicopter in the South Sudanese town of Akobo.
4. ZIMBABWE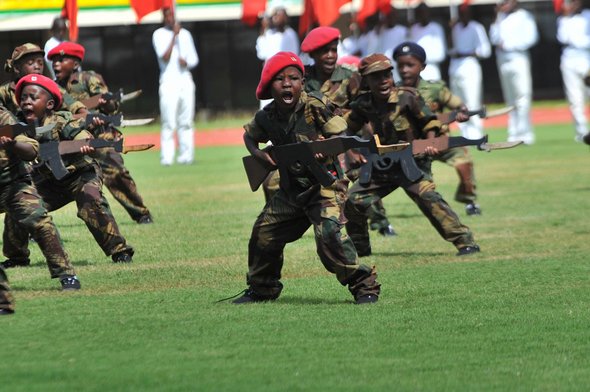 5.
DEMOCRATIC REPUBLIC OF THE CONGO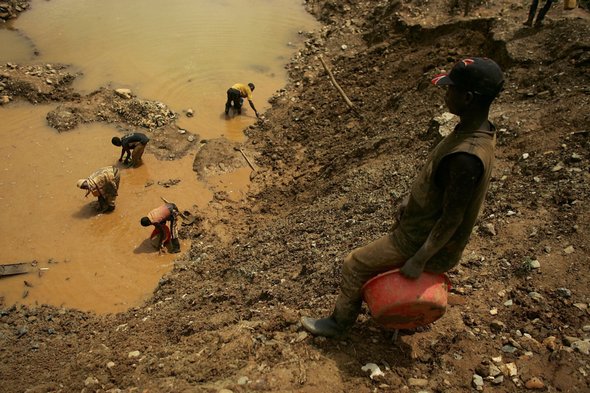 6.
AFGHANISTAN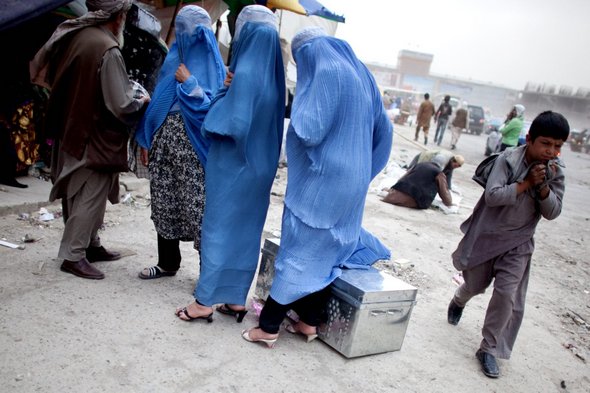 7.
IRAQ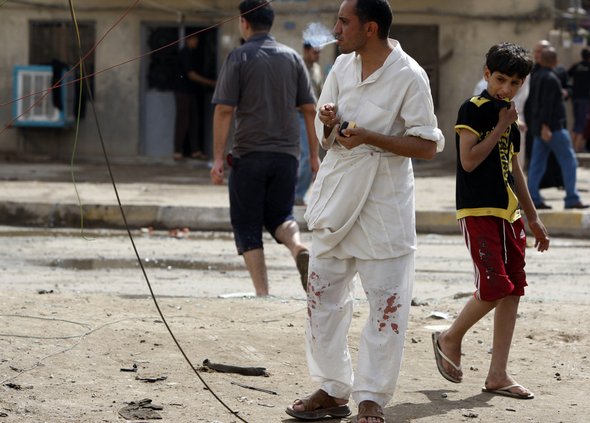 8.
CENTRAL AFRICAN REPUBLIC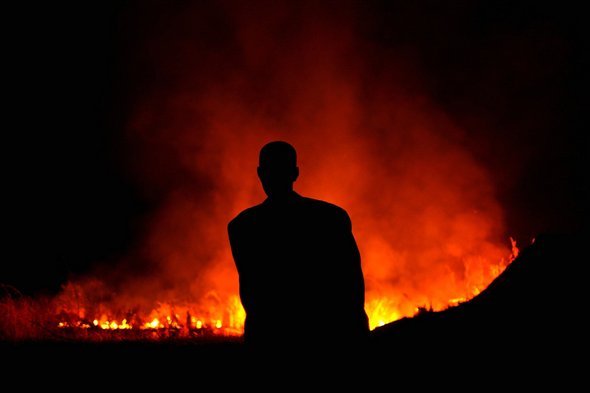 Read more
You MUST see cool photo galleries handpicked for YOU!
Stung Meanchey Municipal Waste Dump is located in southern Phnom Penh, the largest city and capitol of Cambodia,  in a district of the city of the same name, Stung Meanchey. It is a part of the city with low-income neighborhoods and slums. The dump itself covers about 100 acres, or almost 6 hectares. It is flanked by private property on which rubbish pickers build makeshift huts and are charged extortionate rents by landowners. Roughly 2,000 people, about 600 of which are children, live and work there.
It is nicknamed "Smoky Mountain" because of the miasma of smoke that the dump constantly gives off. It is literally on fire; the waste creates methane as it rots and the methane burns. In monsoon season and throughout much of the rest of the year, the surrounding area is swamped and the children live and play in fetid water.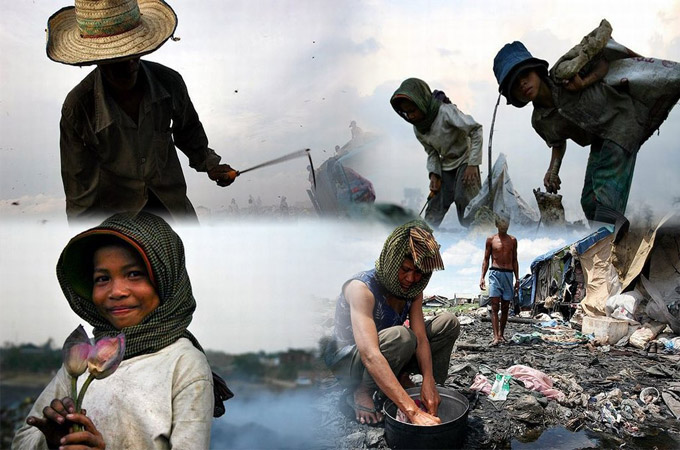 Most of the rubbish pickers at Steung Meanchey are either from Phnom Penh or came to Phnom Penh looking for work and ended up in the slums. Many of the approximately 600 children have parents or relatives who also work on the dump and look after them. Some of them go to school, but most do not – at least not on a regular basis -, and it is safe to say that virtually none of them ever completes a primary school education. The school fees are too high and their families need them to collect rubbish to contribute to the family income. Adults earn, on average, 4000 to 5000 riels (US$1.00 to $1.25) a day; children earn on average about half that amount. A whole family working together can actually earn more money than they could in the rural village from which they originally came. (source: The Centre for Children's Happiness )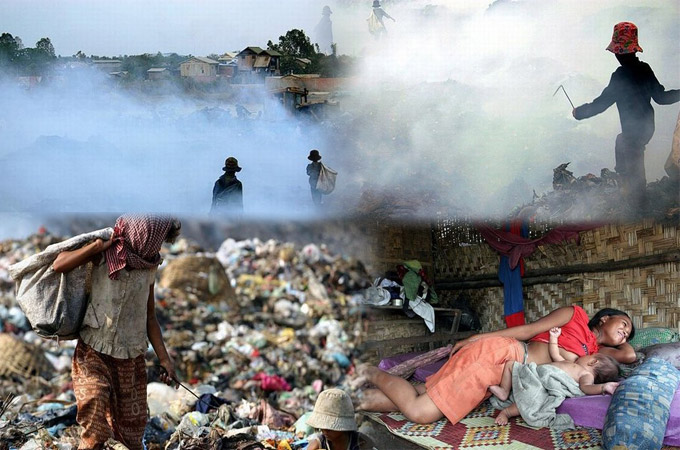 Luckily, there are some organizations trying to help those people. One of the biggest and most effective ones is French Pour un Sourire d'Enfant organization, they are located around 1km away from the landfill. They organize schools for several thousands of children from the dump, vocational trainings for the older ones. Every morning in the school near the dump they provide complimentary breakfast to several hundred children. They also try to help families living and working at the dump. They want them send children to school, not to work in the landfill, but families need money, that children can earn for them. So PSE provide rice to families, who promise to send children to school, not to work. Unfortunately, there are many cases when families take rice and still send children to work. They need money. Many children don't go to school at all. Those who go, often after school wear their boots, take their hook and sacks and go to the Smoky Mountain to earn some money, for the family or for themselves.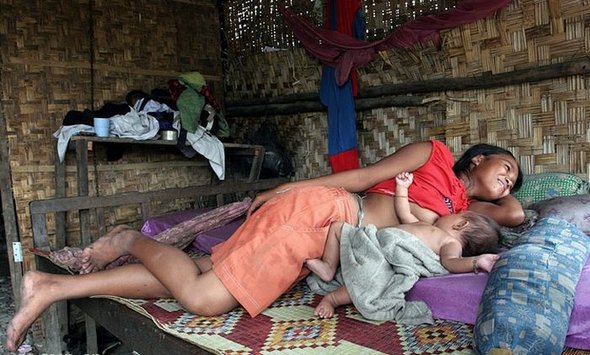 There also exist some orphanages taking care of orphans from the Stung Mean Chey dump. One of them is The Centre for Children to Happiness (CCH) established and managed by Mr Mech Sokha, who himself is an orphan, the sole survivor in his family of the Khmer Rouge genocide of 1975 to 1979. He started the orphanage in October 2002 with help of a Japanese woman, Ms.Osanai Mieko, a President of Japan Team of Young Human Power (JHP) organization. It provides a home and education to 30 children – 12 girls and 18 boys. The children are either orphans or belong to parents who cannot take care of them due to illness or disability. All of the children previously worked as garbage pickers at the Stoeng Meanchey landfill in Phnom Penh.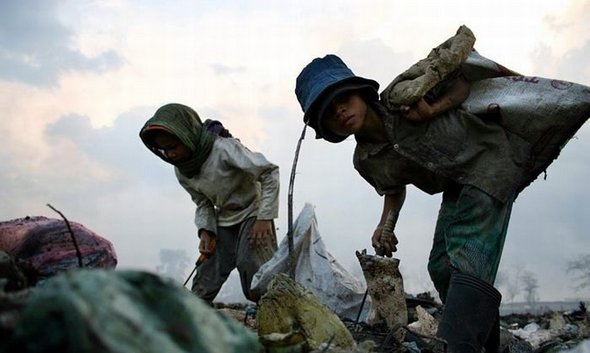 These photos tell their sad and intriguing story, a story of 2000 people and children living in slums and collecting rubbish to survive on a sole verge of existence, a story of greatest human struggle captured by the eye of the camera. These really put your life in perspective! I guess, now, you don't feel so bad about going to work on Monday. Also, makes you want to help these poor people and children a better live they certainly deserve.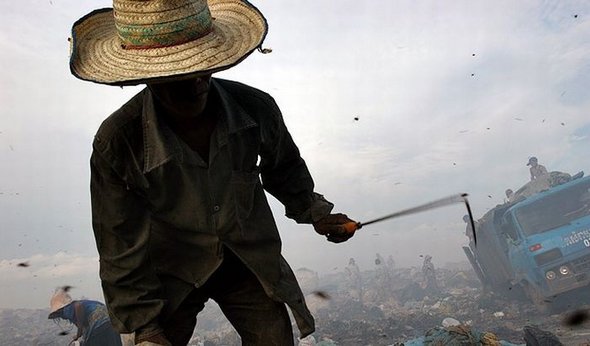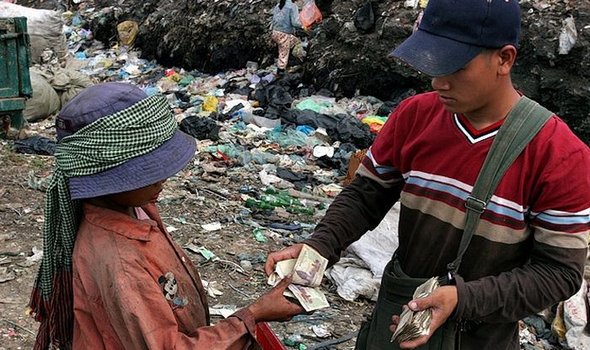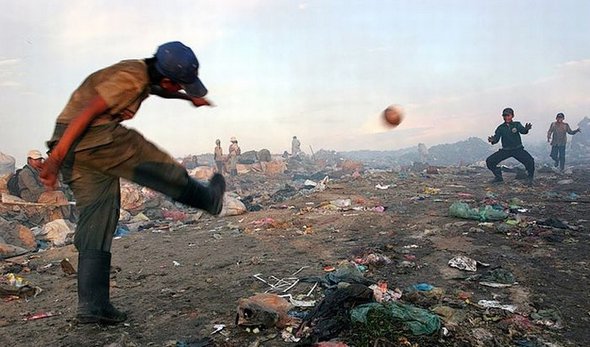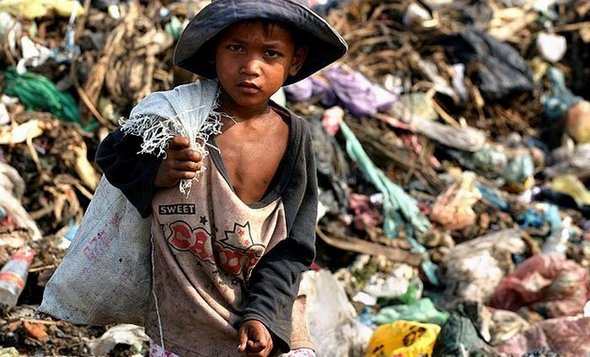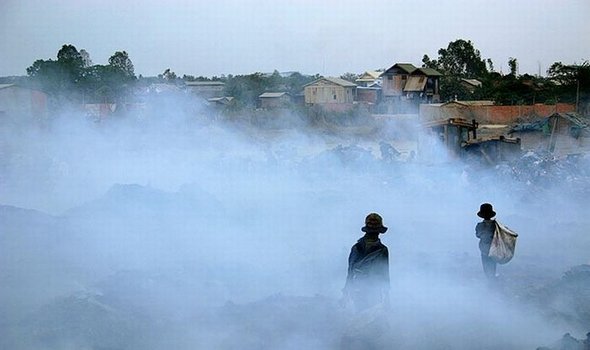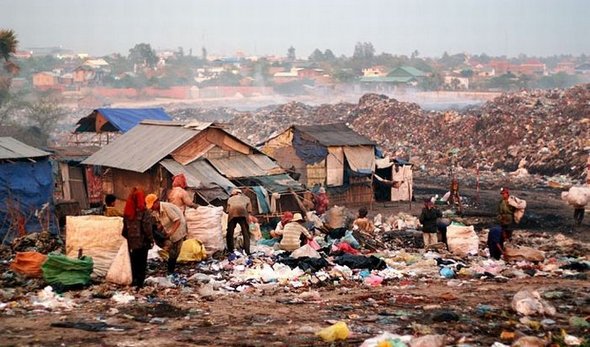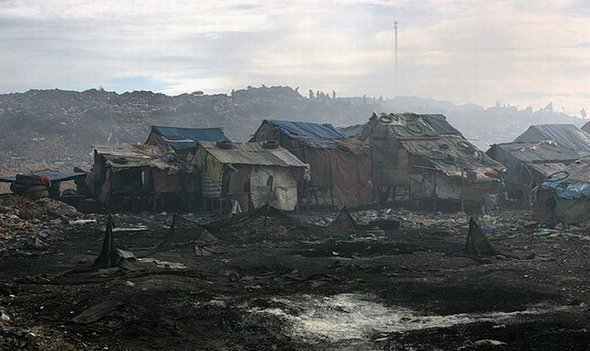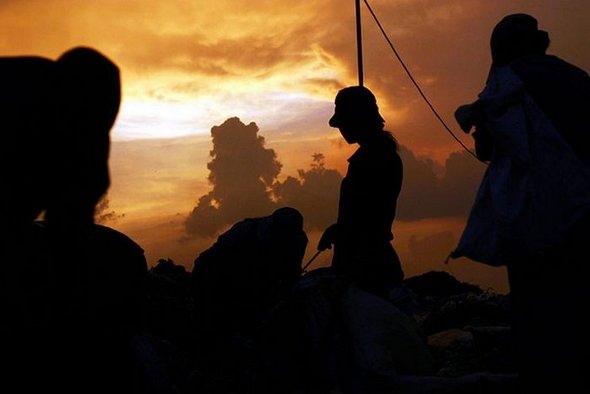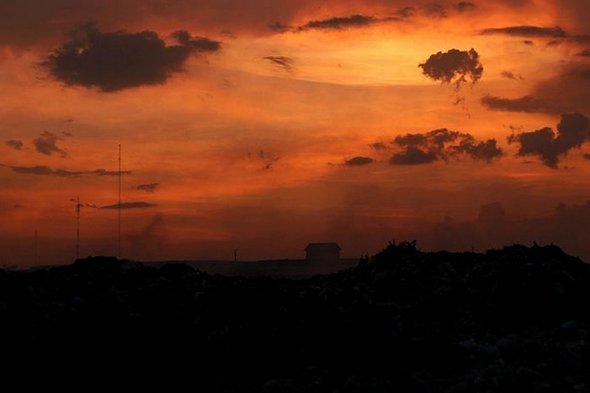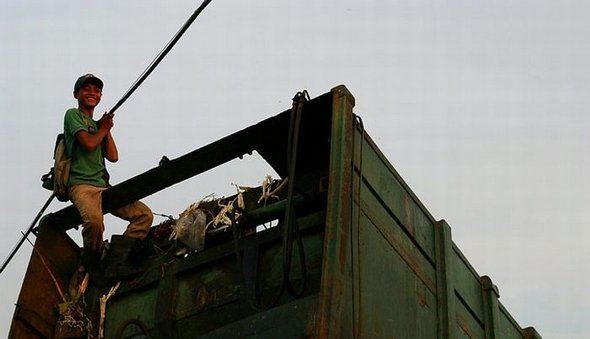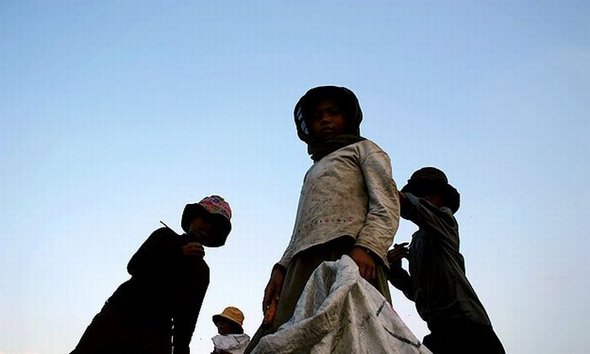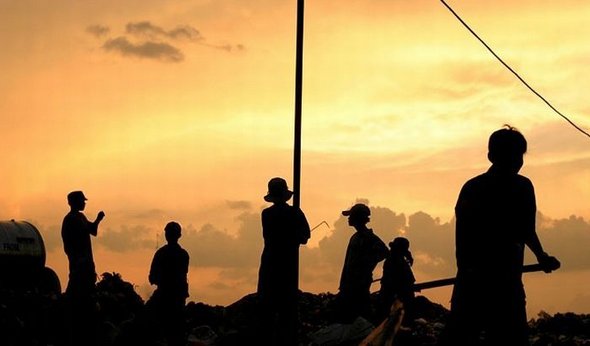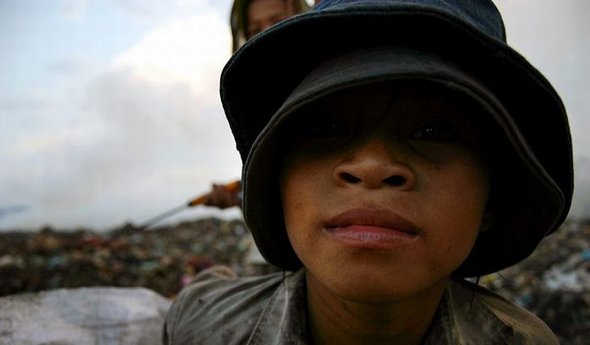 Read more
You MUST see cool photo galleries handpicked for YOU!
The famous Czech photographer Vlad Artazov has come up with a very creative collection of random arrangement of nails in different set ups which depict the irony of life in a very astonishing manner, in his recent interesting photo art called Nail's life. It is brilliantly done showing off the widest range of real life situations, feelings and emotions by the extensive use of simple nails and, mostly, black and white photography which really gives you a better focus on the story that the photos express.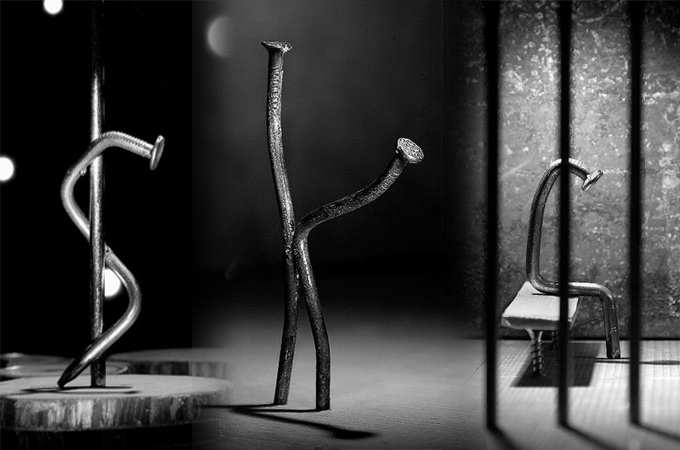 As it usually turns out in life, art and photography, the most astonish results can be achieved with the simplicity, dedication to perfection and the uniqueness of the idea and technique. The result has to be fantastic photography, like these photos here. Each photo conveys a story if its own.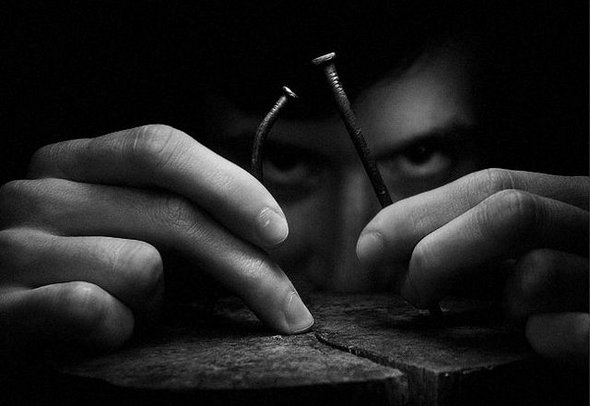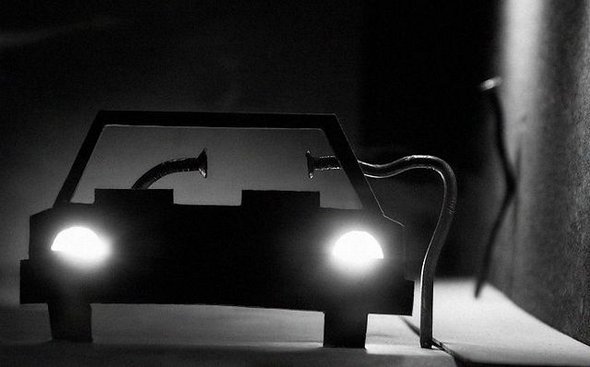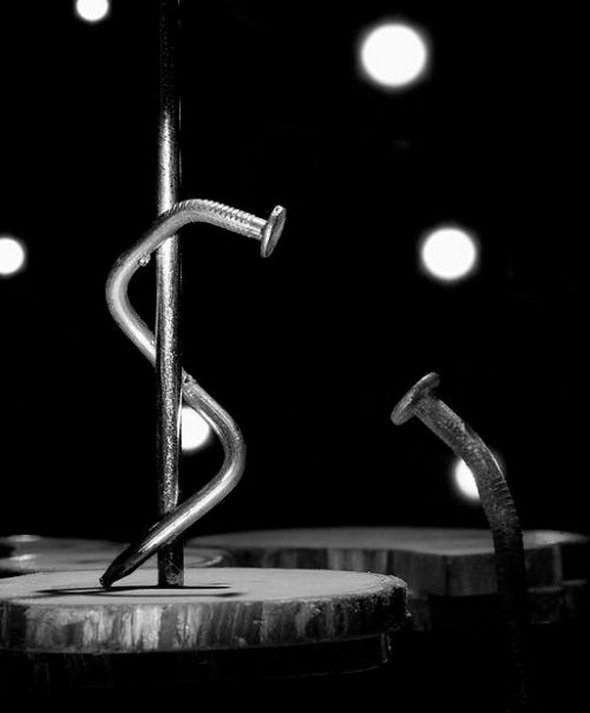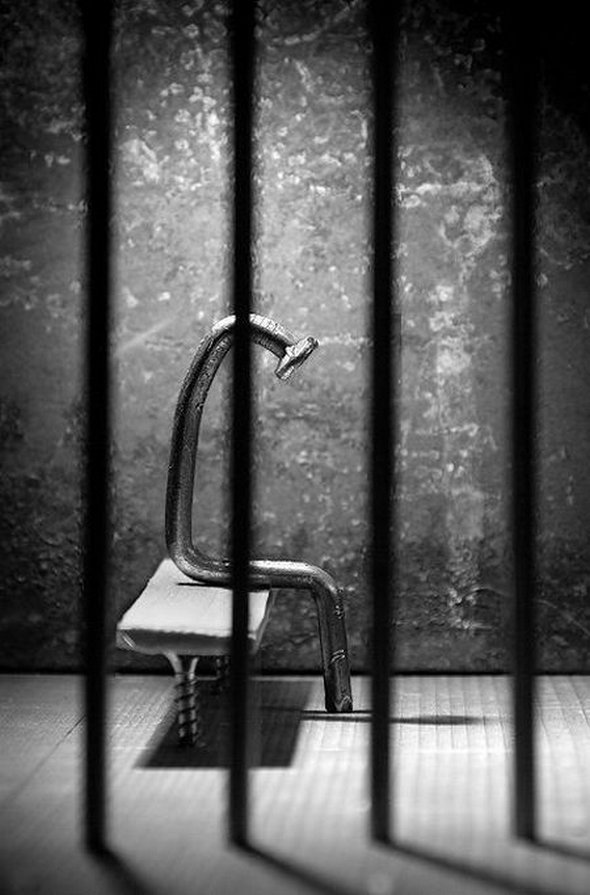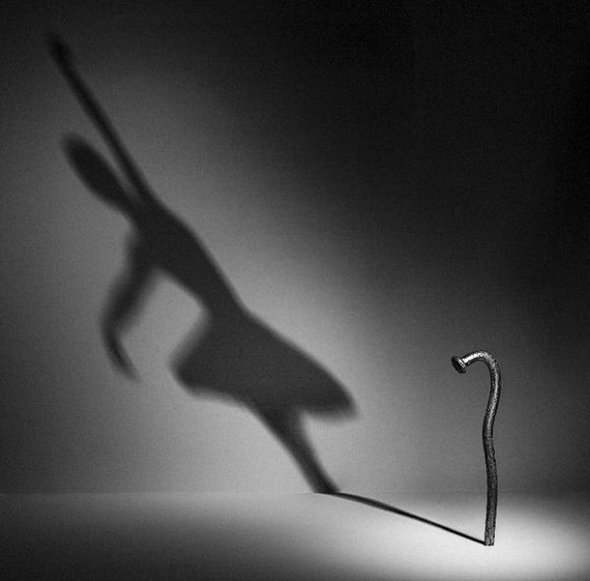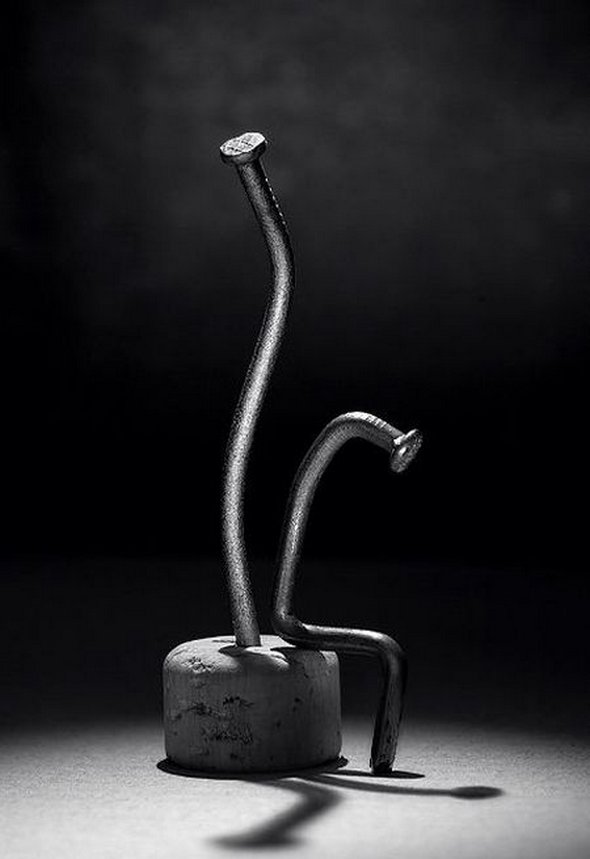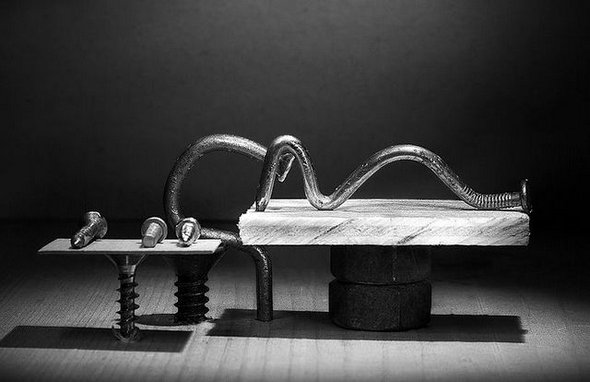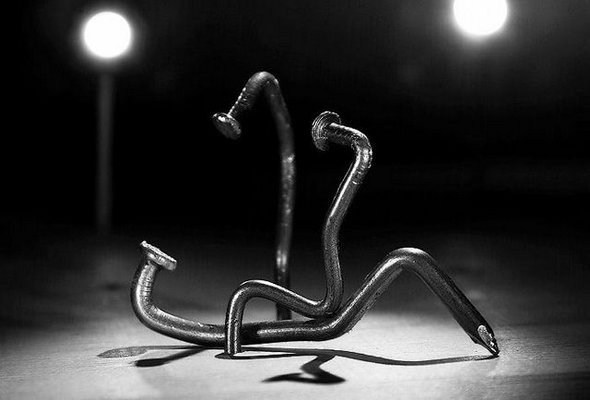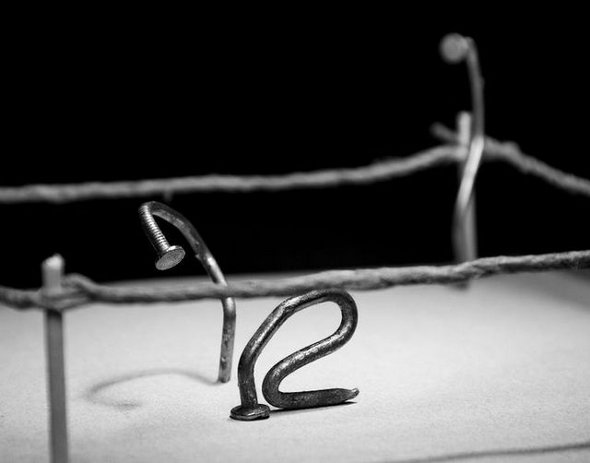 Read more
You MUST see cool photo galleries handpicked for YOU!