Looking at nature from different perspectives can create stunning compositions for your photographs. This couldn't be more true than when we look at our planet from outer space and appreciate the reality of its beauty from such an incredible and rarely seen perspective.
The images in this compilation are from the Landsat 7 satellite and were created to introduce the general public to the Landsat Program.Various combinations of the eight Landsat 7 spectral bands were selected to create the vivid RGB composites that we have featured.
Bogda Mountains – The Turpan Depression, nestled at the foot of China's Bogda Mountains, is a strange mix of salt lakes and sand dunes, and is one of the few places in the world that lies below sea level.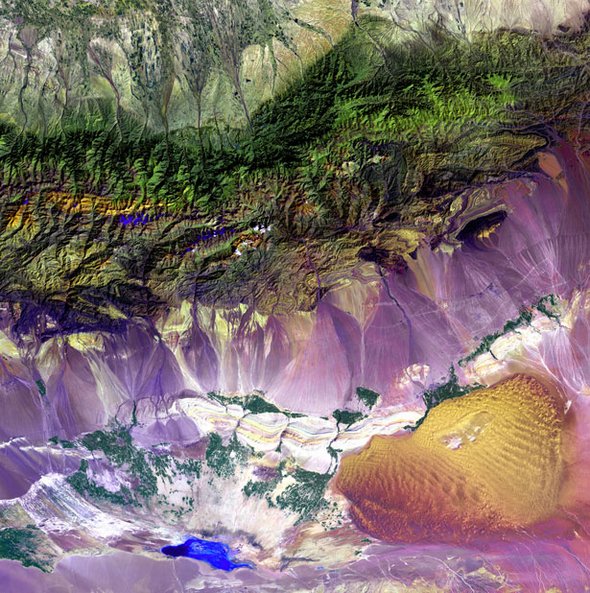 Delta Region, Netherlands – Along the southern coast of the Netherlands, sediment-laden rivers have created a massive delta of islands and waterways in the gaps between coastal dunes. After unusually severe spring tides devastated this region in 1953, the Dutch built an elaborate system of dikes, canals, dams, bridges, and locks to hold back the North sea.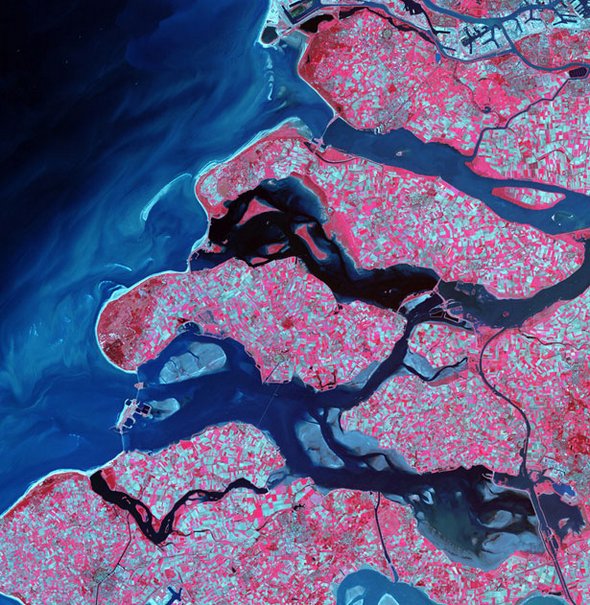 Akpatok Island - Akpatok Island lies in Ungava Bay in northern Quebec, Canada. Accessible only by air, Akpatok Island rises out of the water as sheer cliffs that soar 500 to 800 feet (150 to 243 m) above the sea surface. The island is an important sanctuary for cliff-nesting seabirds. Numerous ice floes around the island attract walrus and whales, making Akpatok a traditional hunting ground for native Inuit people.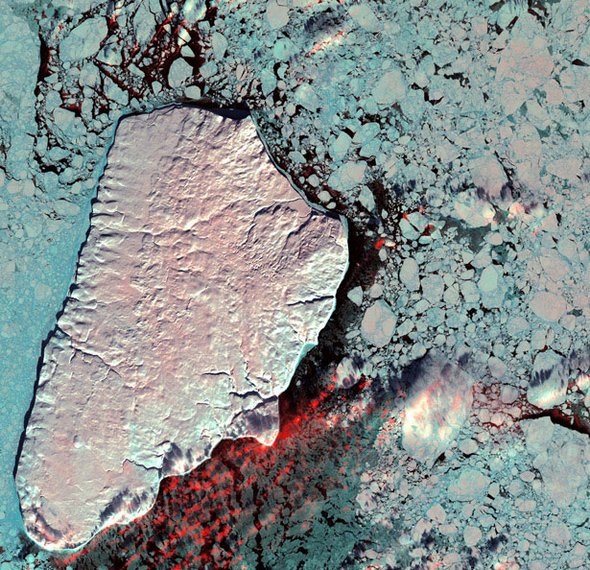 Read more
You MUST see cool photo galleries handpicked for YOU!
Tattoos have become less of a taboo and far more mainstream in the past decade. Two reality shows are focused on tattoo artists, many magazines are published specifically about the craft and tons of products have hit the market that either sport tattoos or are tattoo-inspired, be them dishes, furniture or clothes.
Belgian artist Wim Delvoye launched an Art Farm Pigs Growth Fund whereby people can invest in his swine farm outside Beijing in China. This farm, established in 2005, has nine boars and sows which are tattooed with a variety of designs created by Delvoye and three other tattooists in residence. "The pigs art fund will be an official Chinese company which I hope to launch in the next few weeks", he says. "The new bonds and pig farm shares scheme make the mechanisms of the art market so transparent", he added.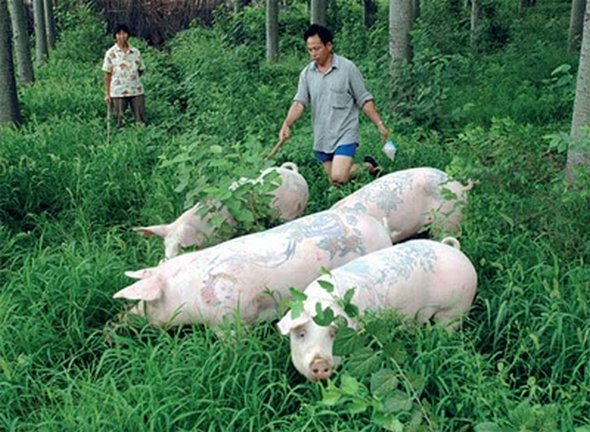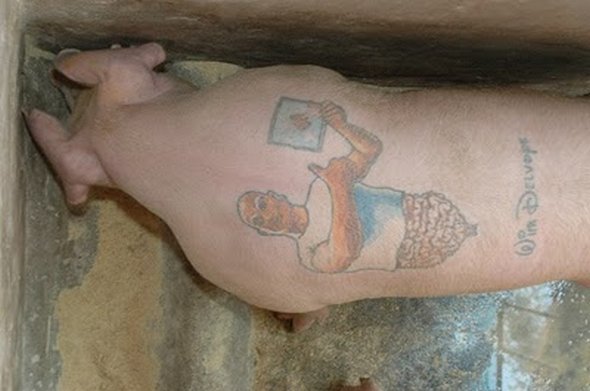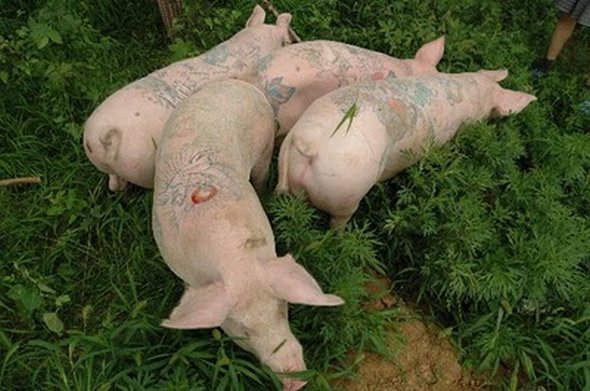 Read more
You MUST see cool photo galleries handpicked for YOU!
Pet photographer Carli Davidson of Portland, Oregon will take portraits of you and your pet, be it a dog, cat, goat or even an armadillo. Like many pet photographers, she will shoot them with and without their owners and is more than capable of capturing the special bond between human and animal. While the portraits are nice, it's her series "Shake" that's really worth sharing. In black and white and color photos, Davidson captures dogs shaking their heads. Ears flying, foam flinging and fur all a frenzy. The distorted expressions - half-grimace, half-smile – are familiar to many a dog owner, but when caught with a camera are truly mesmerizing: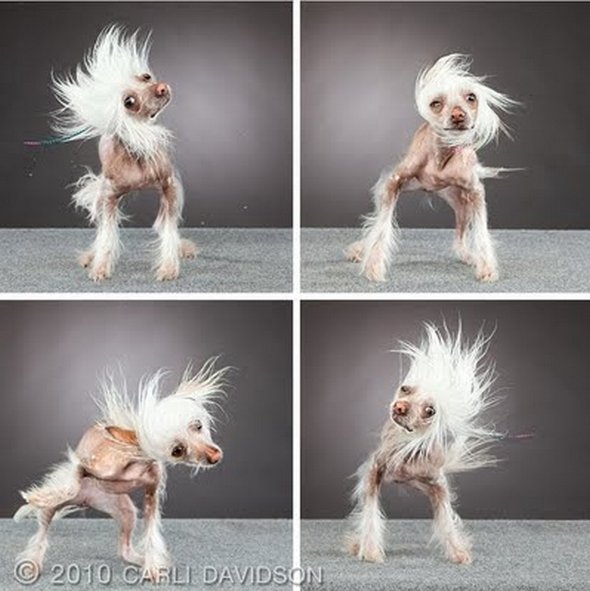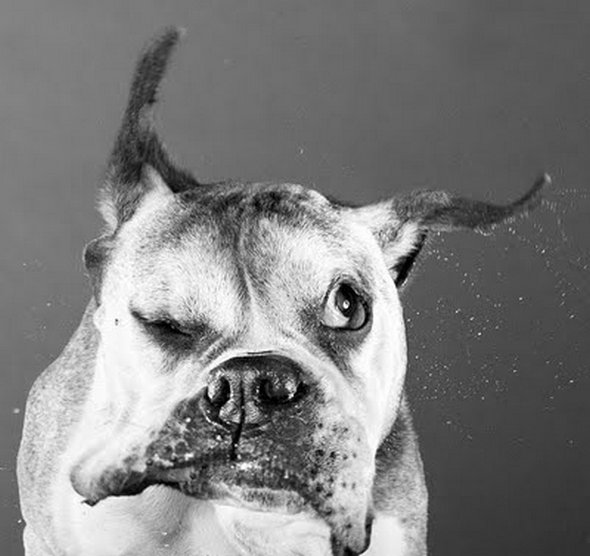 Read more
You MUST see cool photo galleries handpicked for YOU!
It might drive some people up the walls to live with indoor skateboarders, but for a pro-skater client this is a dream home quickly coming true. The architects of Air Architecture, venturing into new territory with this unique design, modeled aspects of the house ahead of time in order to test their fitness in terms of slopes, angles and materials that would both suit a human abode and be appropriately durable for real skateboarding use.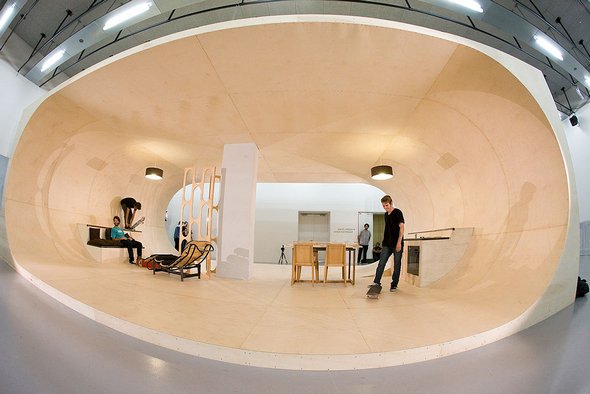 In the yet-unfinished design, there is hardly a spot in these spaces that one could not grind or skate on or jump or flip from. This includes not only skateboardable walls but also built-in furniture designed specifically to the purpose.
In fact, the final home will have continuous curves, rails and surfaces for skaters to move entirely into, through and around the residence. A complete circuit will weave through the kitchen into living and dining rooms and back out through a bedroom and bathroom (assuming all doors are left open along the route, inside and out). Various local woods, bent and warped as needed, will conform to the needs of the skater client, and make this a truly one-of-a-kind interior (and exterior) house design.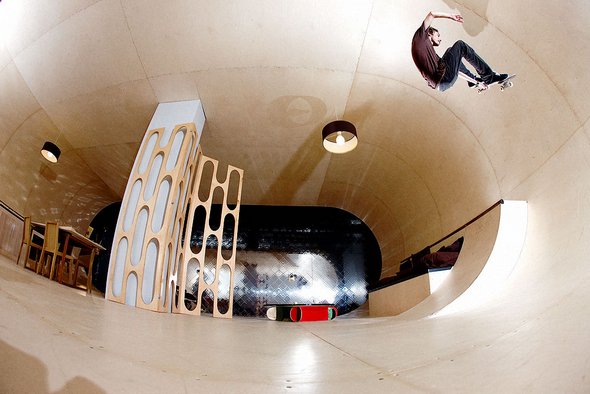 Read more
You MUST see cool photo galleries handpicked for YOU!
According to Wikipedia, HDR is "high dynamic range imaging (HDRI or just HDR) is a set of techniques that allow a greater dynamic range of luminance between the lightest and darkest areas of an image than current standard digital imaging techniques or photographic methods. This wide dynamic range allows HDR images to more accurately represent the range of intensity levels found in real scenes, ranging from direct sunlight to faint starlight."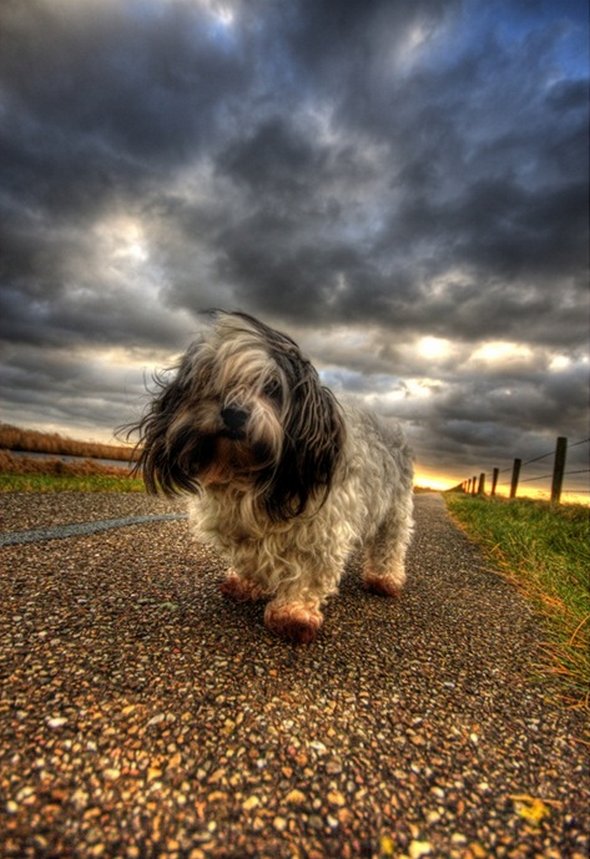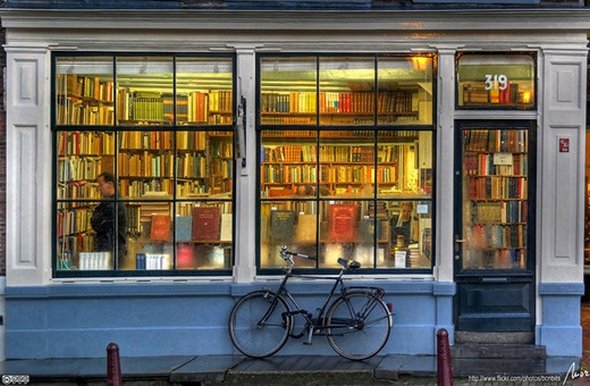 An HDR photo is easy to spot. It has luminance in areas that a normal photo will not show. An HDR photo of a room in a sunny afternoon, for instance, will show the light coming from the sun outside and the light INSIDE the room. A normal photo of the same room will most likely show you an overexposed part for the windows or a very dark interior.
For those who are photography enthusiasts, creating HDR photos can be quite fun. This is done using both the camera and a photo editing software, such as Photoshop and Photomatix. Using both camera and computer software is basically the way to achieve HDR photography. Steps involved are taking photos of the same subject in different exposures, merging them into one HDR photo using Photoshop or Photomatix, processing the result, and then tone mapping. The procedures may sound very complicated to some people but you will be rewarded with astounding photographs. You will see from the photos below that results vary from fantastical to emotive to just pure photography magic. Give it a try!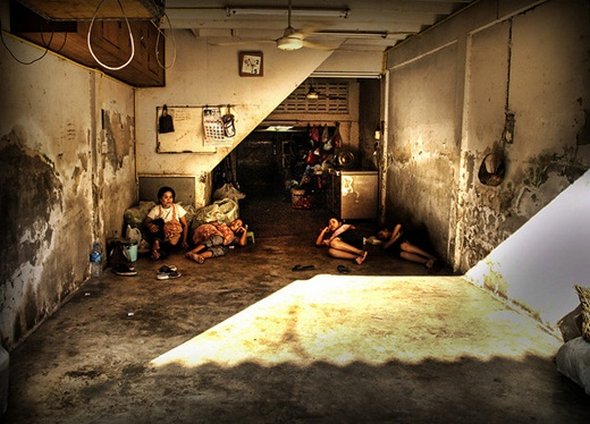 Read more
You MUST see cool photo galleries handpicked for YOU!
Long blond hairs, big beautiful eyes, tiny lips with lovely smile. You gonna fall in love with her, many are already in love. Talking about manga / anime girl. Her beauty and innocence and the way artist create her face expressions is worth to watch. Spend some time with this digital goddess on this valentine's day while your real girlfriend is on her way and she will be late for sure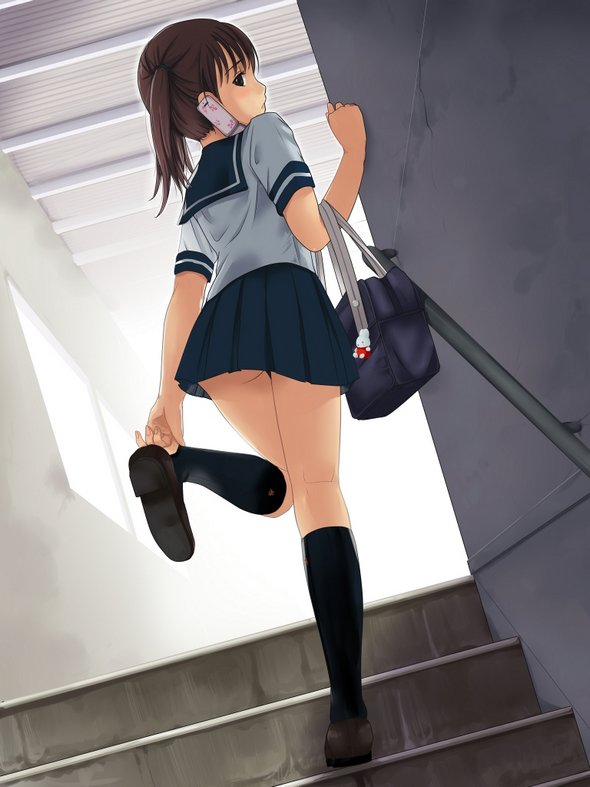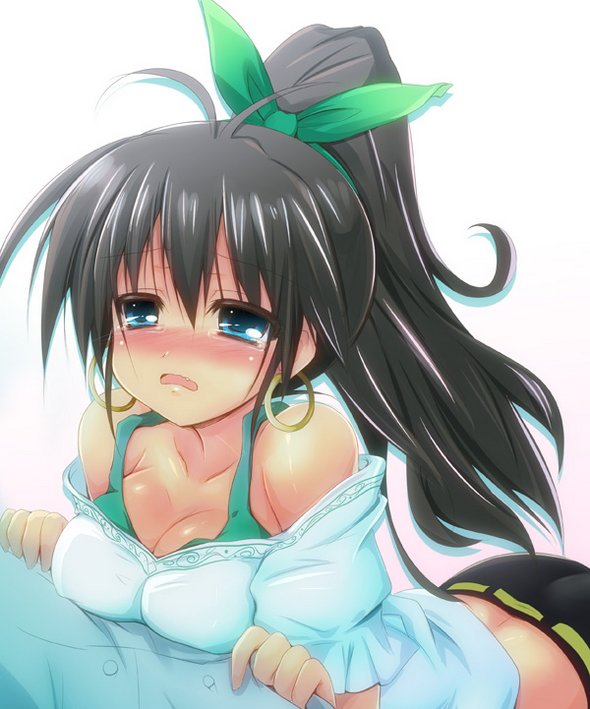 Read more
You MUST see cool photo galleries handpicked for YOU!
Being a fan of the Star Wars saga can take up your whole life. For some, simply watching the movies (the good ones only, of course) is an experience like no other. It makes you believe that the Dark Force is around us. It leaves you in awe of the most creative people who has worked in giving us these cinematic masterpieces. But the people who made the following works of art have it better. They watched, got inspired, and created art. And for sure, while they were making the strokes of Padme's face or adjusting their brush opacity to create just the right color for the lighsaber, the Force was strong in them.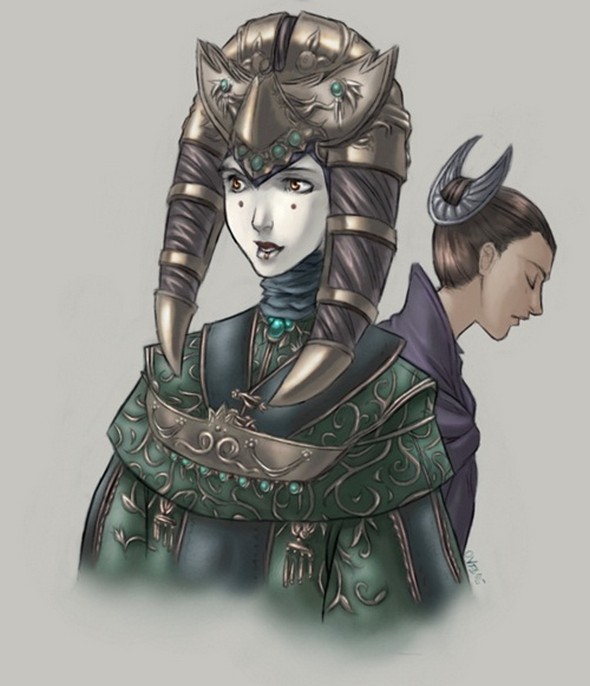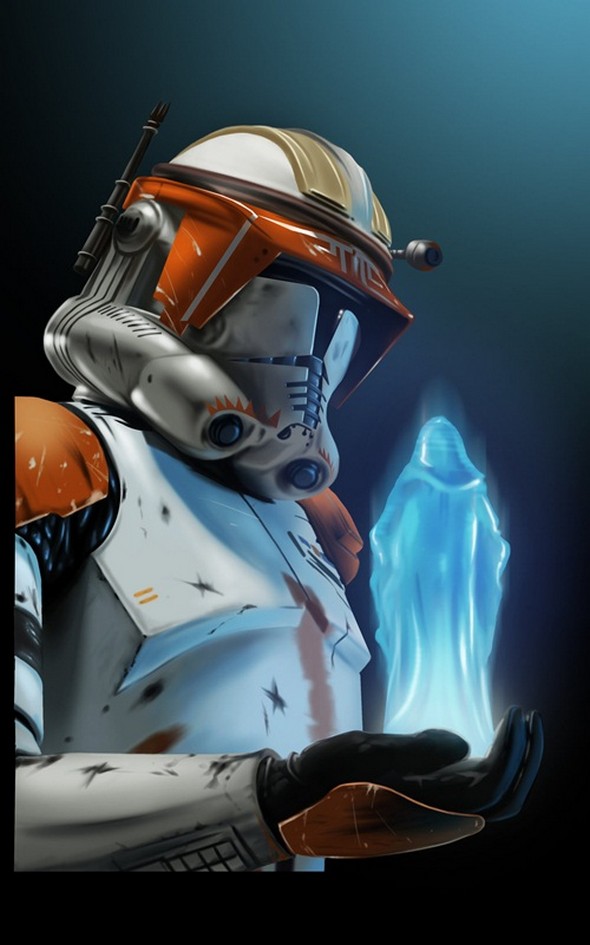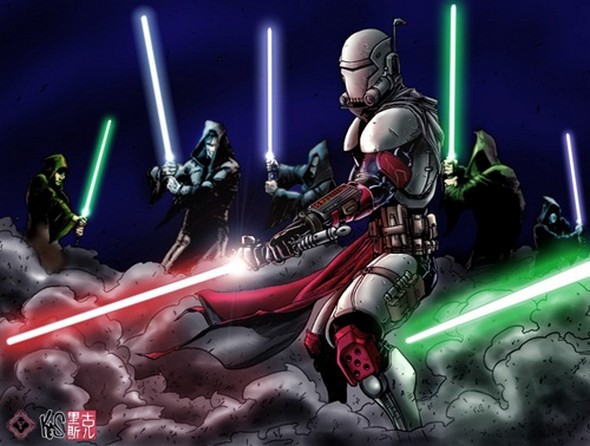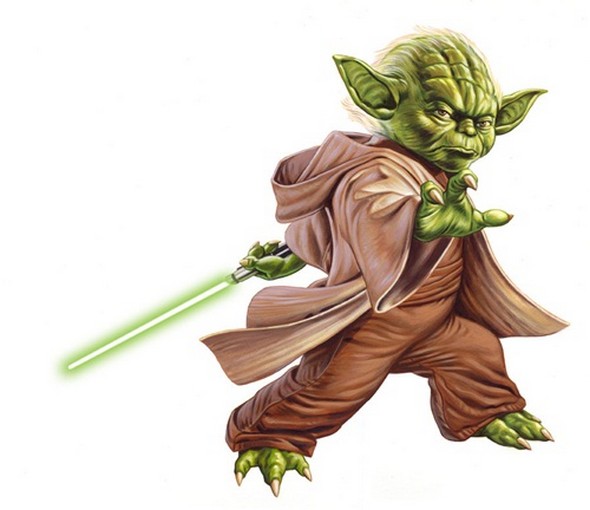 Read more
You MUST see cool photo galleries handpicked for YOU!