Nature is fascinating and often weird, it surprises us when we least expect. Some creatures use the camouflage techniques as a hunting and defense mechanism, others show everything they have -  like transparent animals. Despite of what we are inclined to think, transparent and translucent animals live also on the ground, not only in the abyss of the ocean and we have visual proof of it. Nothing is photoshopped!
1. Transparent Frog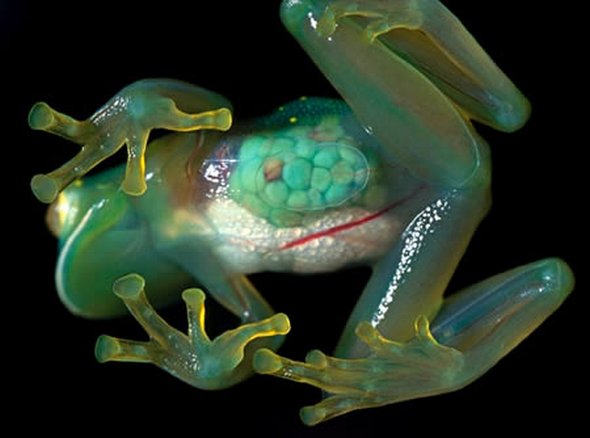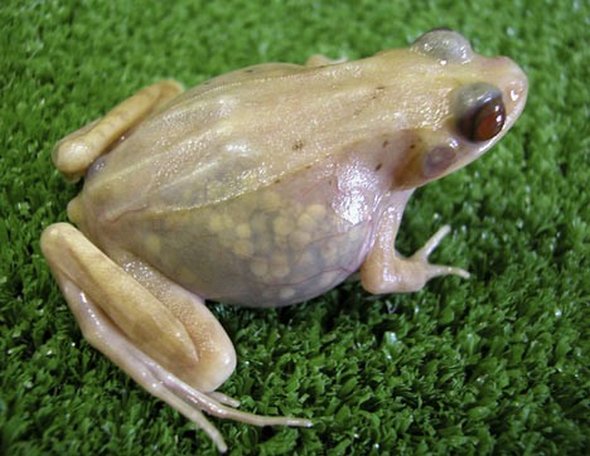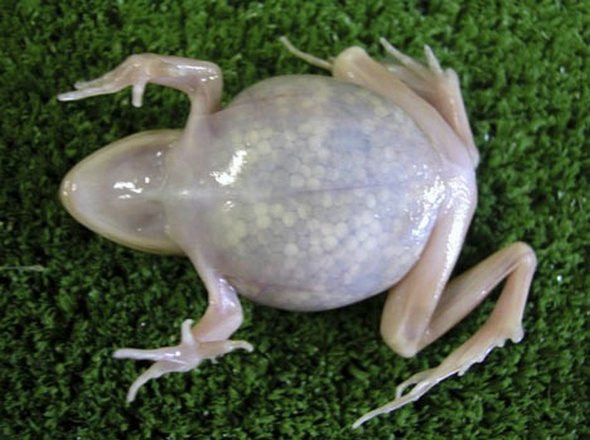 Umm, not so fast, prof… have you seen the "glass frog" (above), native to the Venezuelan rainforest? Like the transparent frogs selectively bred in the lab from generations of pale-skinned Japanese Brown Frogs, the Glass Frog's internal organs and eggs can be seen without too much trouble. Word to Professor Sumida: take the grant money and run!
2. Transparent Cave Crayfish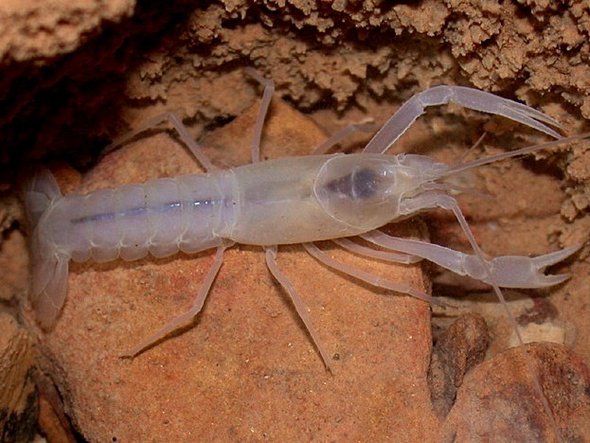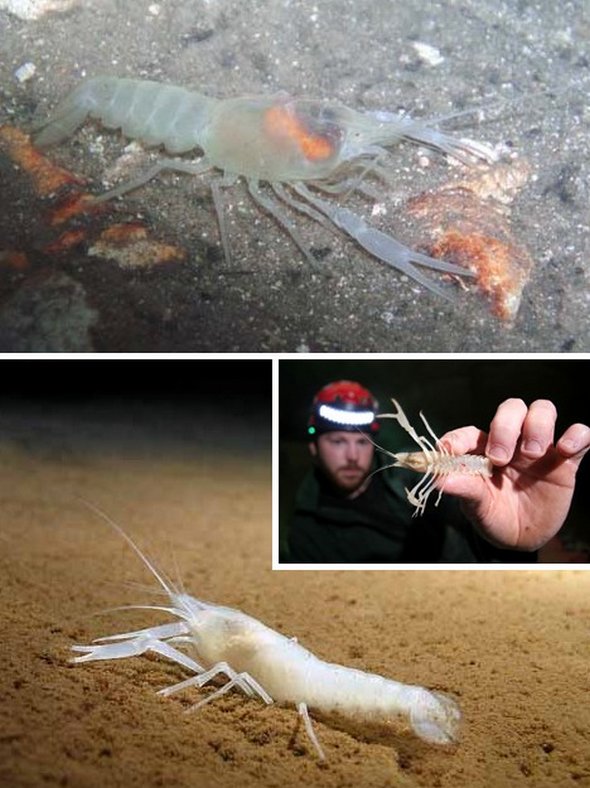 Caves are some of the darkest places on the planet – even sophisticated light-gathering instruments are unable to register a single photon in the deepest, darkest caves. Under these conditions, creatures including fish, spiders, insects and crayfish have evolved into "troglobites": animals so precisely adapted to living in darkness that they cannot survive outside cave environments. Under such conditions, neither eyes nor pigmentation are necessary.
3. Transparent Sea Cucumber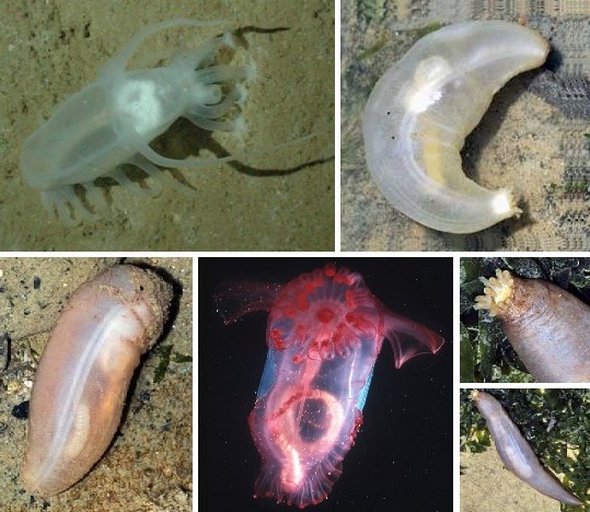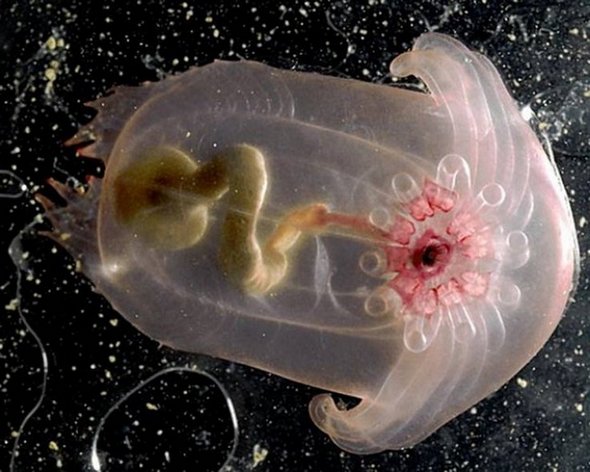 Slow moving, soft bodied bottom dwellers for the most part, Sea Cucumbers are an ancient lineage of sea creatures who have evolved a variety of ways to survive and thrive over hundreds of millions of years of evolution. For some Sea Cucumbers, being transparent allows them to fly under the radar, as it were, of predators in search of a quick & easy ki**.
4. Transparent Icefish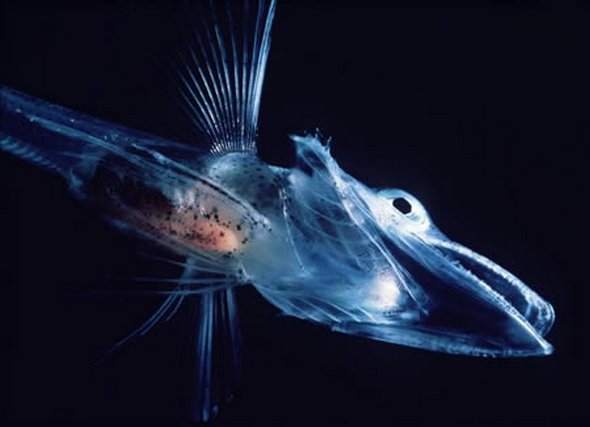 Fund in the cold waters around Antarctica and southern South America, the crocodile icefish (Channichthyidae) feed on krill, copepods, and other fish. Their blood is transparent because they have no hemoglobin and/or only defunct erythrocytes. Their metabolism relies only on the oxygen dissolved in the liquid blood, which is believed to be absorbed directly through the skin from the water. This works because water can dissolve the most oxygen when it is coldest.
5. Transparent Amphipod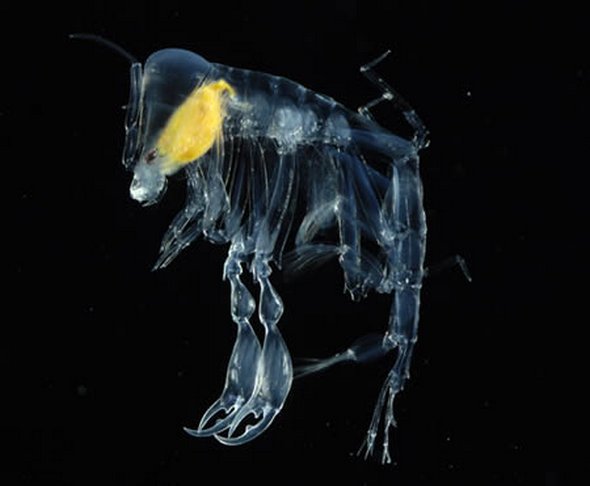 Called Phronima, this unusual animal is one of the many strange species recently found on an expedition to a deep-sea mountain range in the North Atlantic. In an ironic strategy for survival, this tiny shrimplike creature shows everything it has, inside and out, in an attempt to disappear.
6. Transparent Squid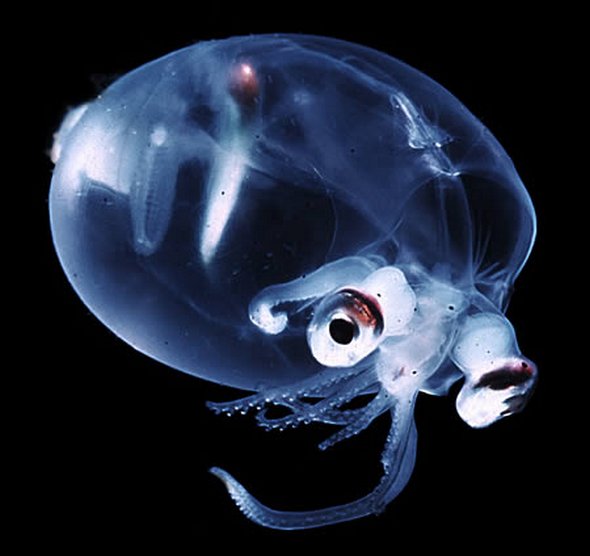 Found on the southern hemisphere's oceans, the Glass Squid (Teuthowenia pellucida) has light organs on its eyes and possesses the ability to roll into a ball, like an aquatic hedgehog.
7. Transparent Siphonophores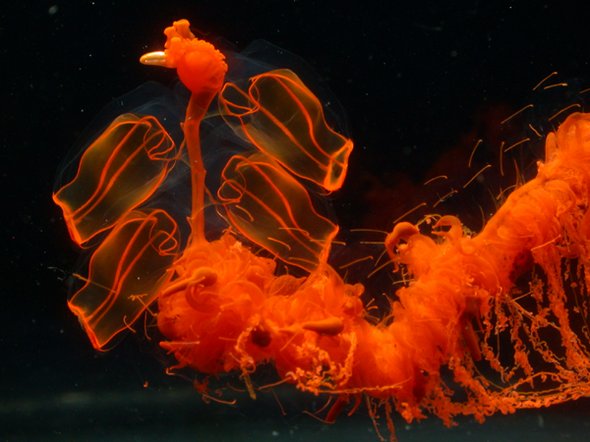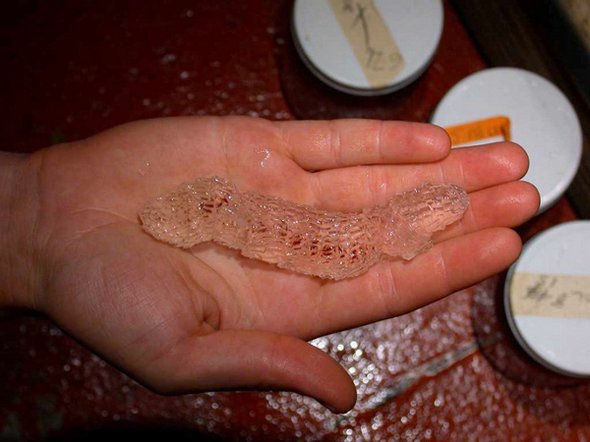 Siphonophores belong to the Cnidaria, a group of animals that includes the corals, hydroids, and true jellyfish. Marrus orthocanna, a deep sea siphonophore. The combined digestive and circulatory system is red; all other parts are transparent.
You MUST see cool photo galleries handpicked for YOU!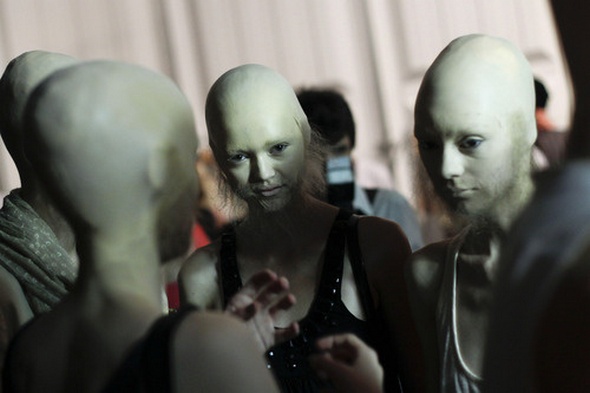 You MUST see cool photo galleries handpicked for YOU!
When we was a kid, we went through a phase where we was way into monsters — Draculas, Frankensteins, demons from the pits of Hell, all that good stuff — and, as these were the dark days before the Internet, I would hit the library on a weekly basis checking out books illustrated with the scarier pieces of pop culture and mythology. Well, I've got to say that right now, seven year-old Chris Sims is insanely jealous of his Japanese counterparts, because they had Gojin Ishihara, a manga artist whose work on numerous children's books from the 1970s is both terrifying and awesome.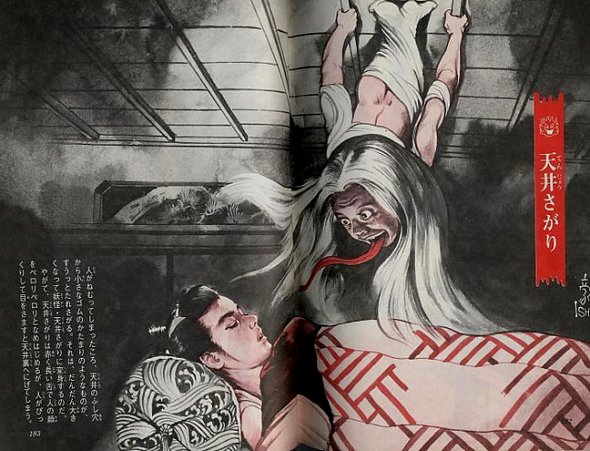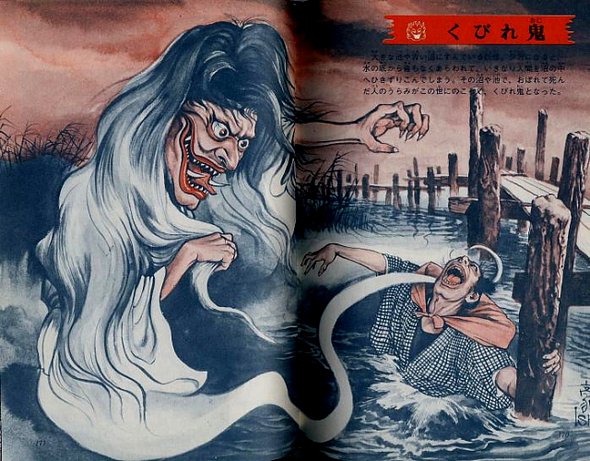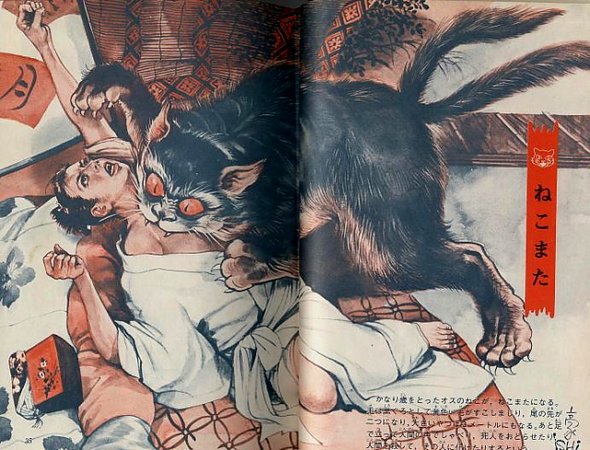 Here is a collection of wonderfully weird illustrations by Gōjin Ishihara, whose work graced the pages of numerous kids' books in the 1970s. The first 16 images below appeared in the "Illustrated Book of Japanese Monsters" (1972), which profiled supernatural creatures from Japanese legend. The other illustrations appeared in various educational and entertainment-oriented publications for children.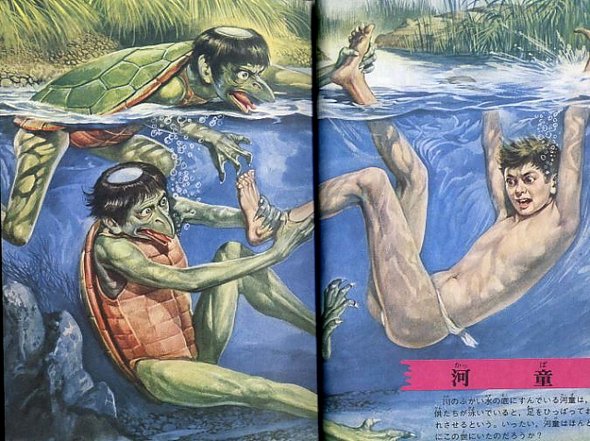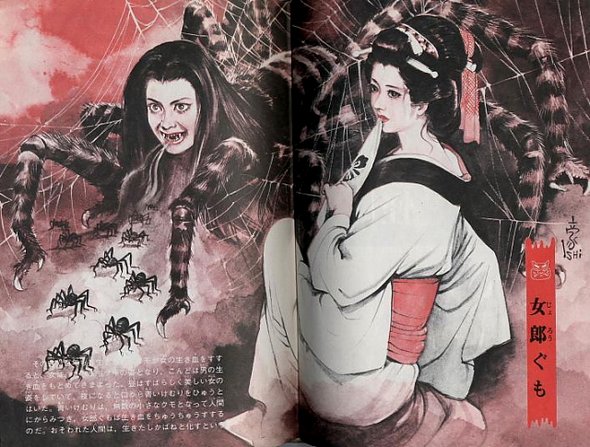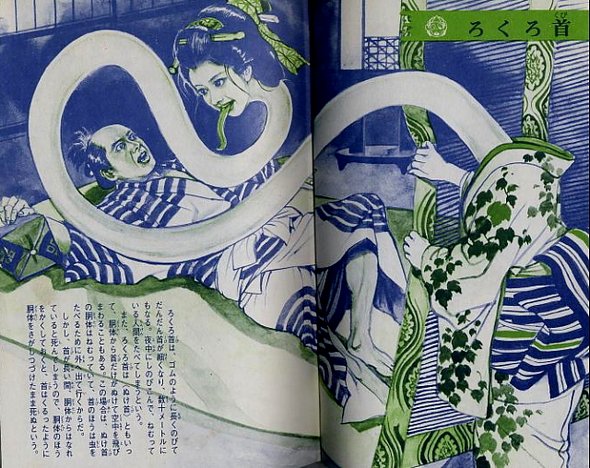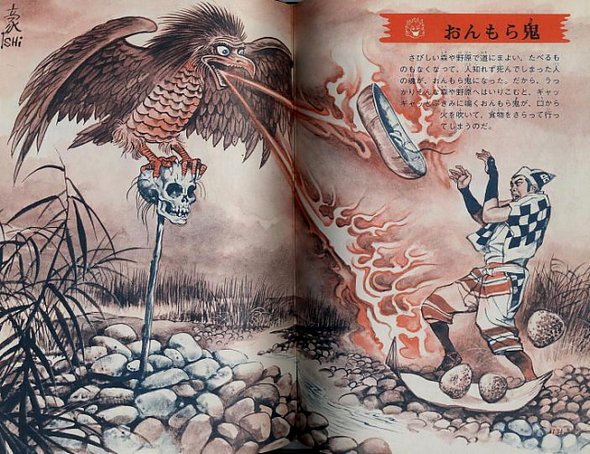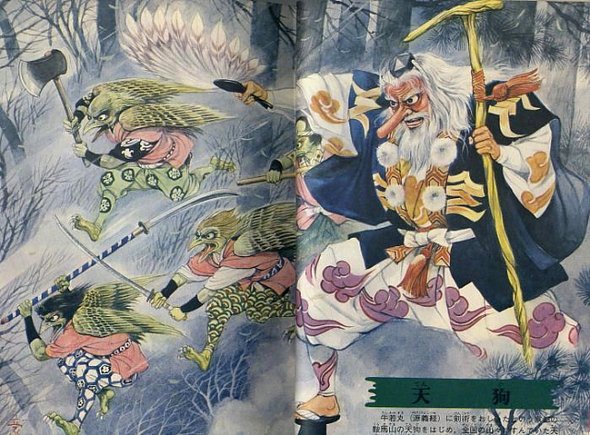 Read more
You MUST see cool photo galleries handpicked for YOU!
The American artist Gordon Matta-Clark (1943-78), who trained as an architect, used the urban environment and more specifically buildings as material. He arranged empty premises by, among other things, cutting out fragments. With his interventions he transformed architecture into sculpture, he exposed the soul of a building: to convert a place into a state of mind.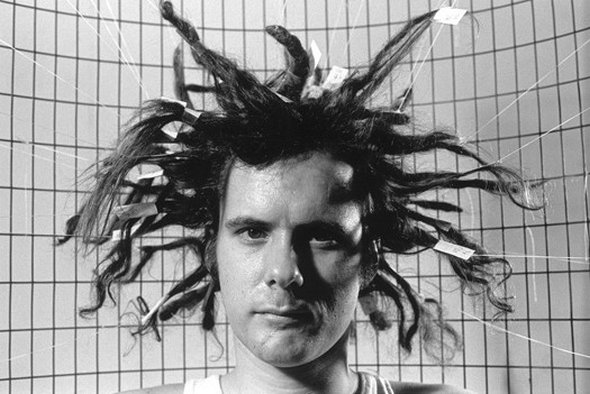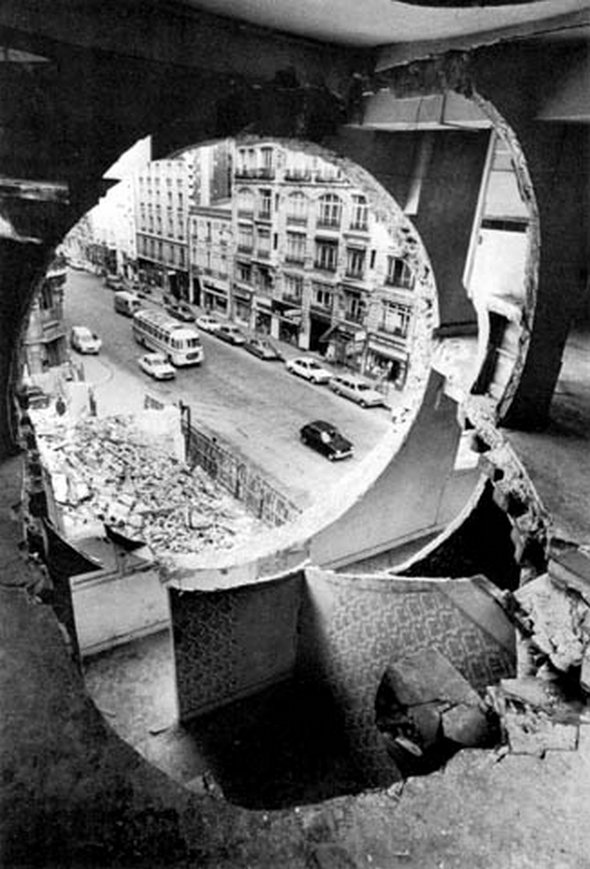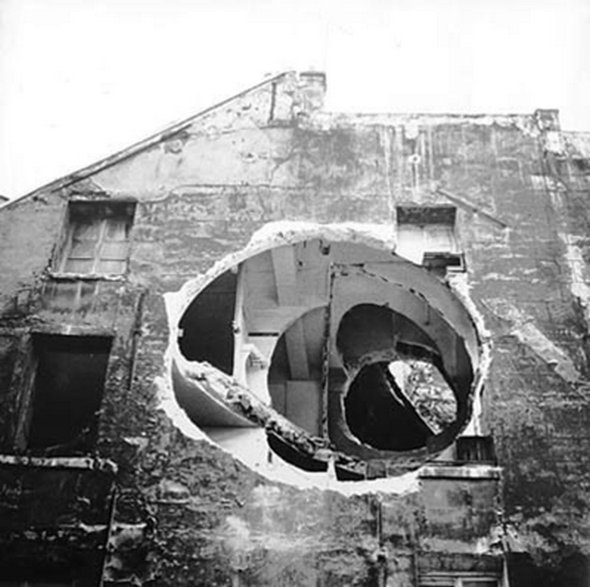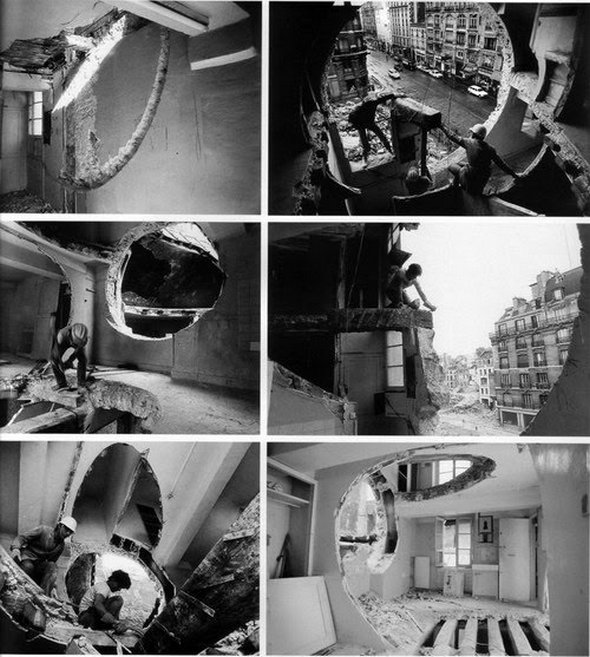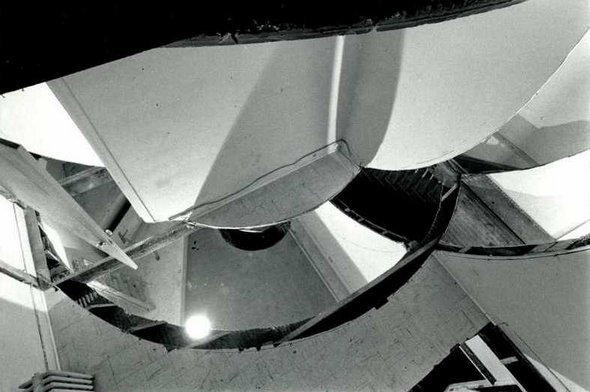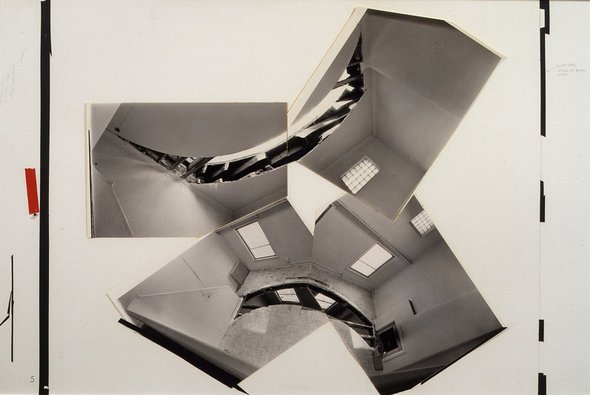 Read more
You MUST see cool photo galleries handpicked for YOU!
It's possible to be famous long past your lifetime on the strength of one piece. No one exemplifies that possibility as well as Meret Oppenheim, Swiss painter and sculptor of German birth, whose Object from 1936 is at the Museum of Modern Art. Here are her best known sculptures and short explanation about some of them.

Fur Covered Cup, Saucer, and Spoon, 1936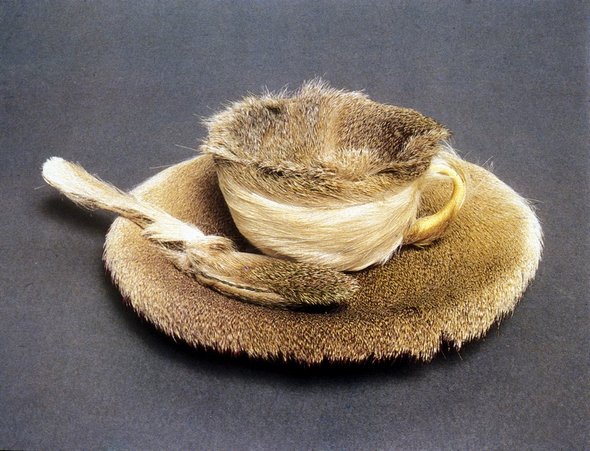 This Surrealist object was inspired by a conversation between Oppenheim and artists Pablo Picasso and Dora Maar at a Paris cafe. Admiring Oppenheim's fur-covered bracelet, Picasso remarked that one could cover anything with fur, to which she replied, "Even this cup and saucer." Soon after, when asked by André Breton, Surrealism's leader, to participate in the first Surrealist exhibition dedicated to objects, Oppenheim bought a teacup, saucer, and spoon at a department store and covered them with the fur of a Chinese gazelle.
Table With Bird Legs, 1939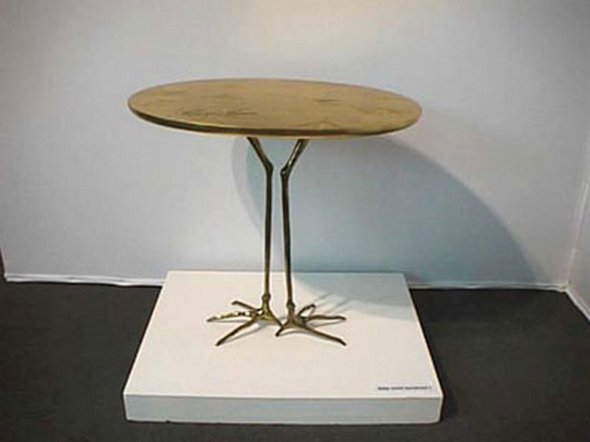 Oppenheim's table, like her tea cup touched on a nerve that was about the female. The legs of the table are slender bird's legs. Choosing the subject of the table, where women serve tea or dinner, the table suggests an object of offering. The table becomes a delicate, erotic object of irony, humor, and beauty.
Fur-covered Ring, 1985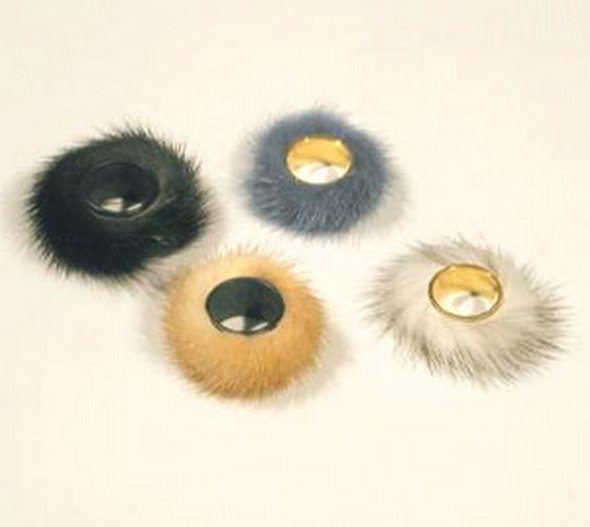 Ma Gouvernante – My Nurse – Mein Kindermädchen, 1936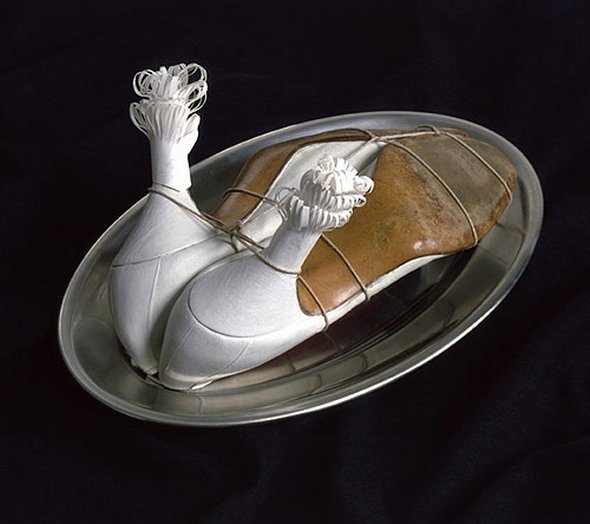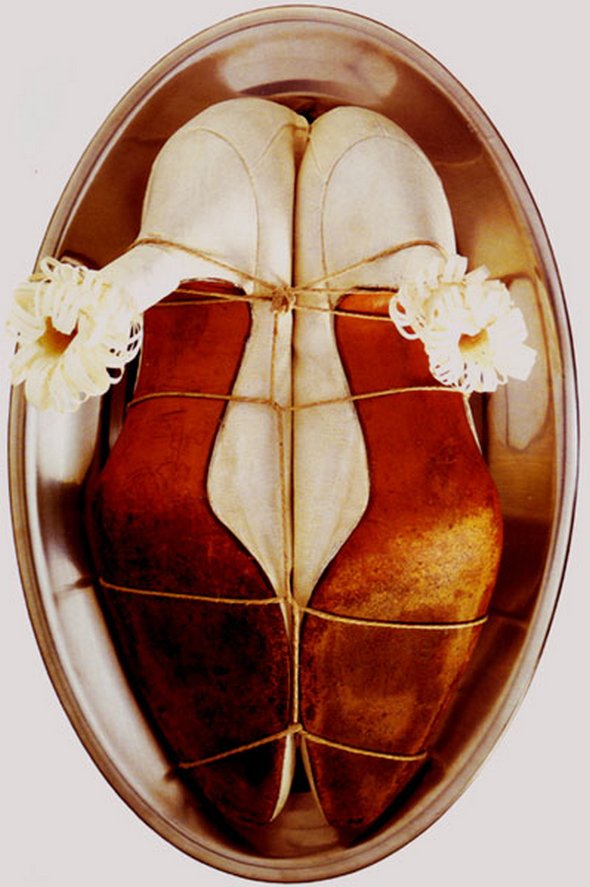 Read more
You MUST see cool photo galleries handpicked for YOU!
In the article there was an attempt to review the most expensive world car crashes. No matter it was done by a celebrity or not it still remains attractive when a beautiful metal horse was wrecked. Here is the list of 10 world famous and most expensive car crashes:
1. Jay Kay, the leadsinger of Jamiroquai band, happened to destroy his beautiful magenta Lamborghini Diablo SE30 (estimated $360000).  Kay couldn't manage the control when trying to turn. He was thrown onto the edge of the road as well as fined £750. But we don't care for Jay. And here is the result of the car crime. The magenta horse … or what was left. Next time, Jay, buy a new exotic hat instead, it will be less expensive.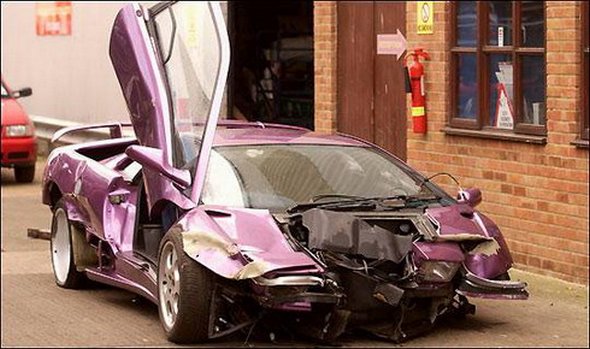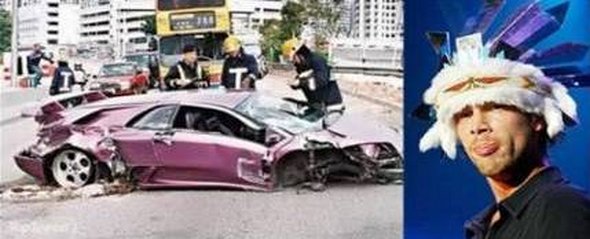 2. Charming mean girl Lindsey Lohan seems not to put much value to her black friend Mercedes-Benz CLK-350. She broke the car trying to escape the paparazzi. Oh yeah, she proved to be a real mean girl. If she were a good girl, she wouldn't be hunted by these people. The celebrities can easily buy or crack any car. The actress also decided not to fall behind. They say easy come easy go …to the service parts. Bye bye, my little toy car, hope, we'll see you on the heavens. It's interesting if she deals with the men the same way.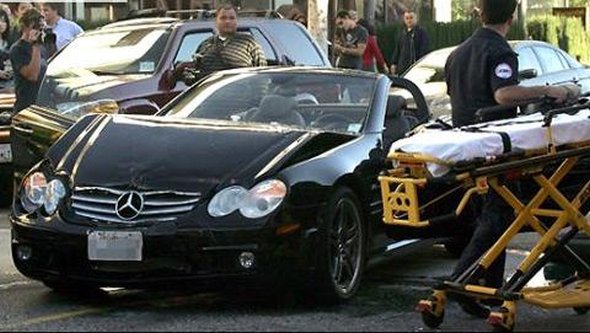 3. Mr. Kerimov was listed as one of the richest individuals by the Forbes. Suleyman Kerimov is a Duma Member. Mr. Kerimov, 40, the owner of $7.1 billion treasure, once guessed he couldn't be worse than the US celebrities. He bought a luxurious Ferrari Enzo car. When driving it after the rain he ran into the tree near the seashore in Nice, France. The car was traveling at high speeds though the maximum speed allowed there was only 35 miles per hour. And we see the result of crashed $ 1.2 million.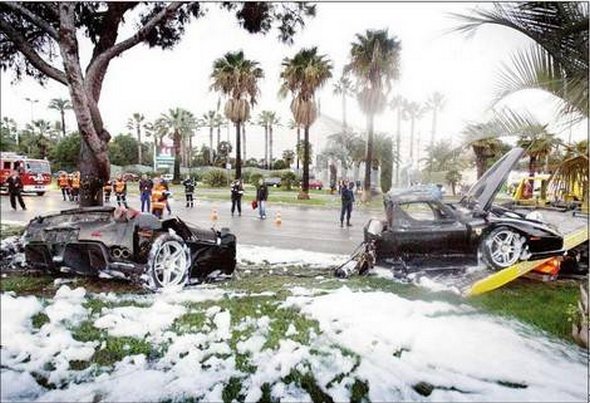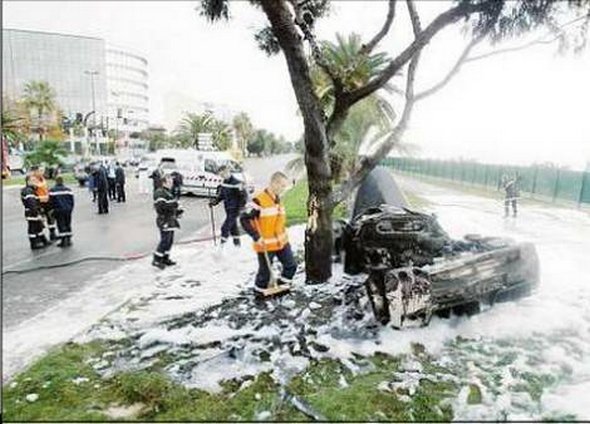 This used to be a good car…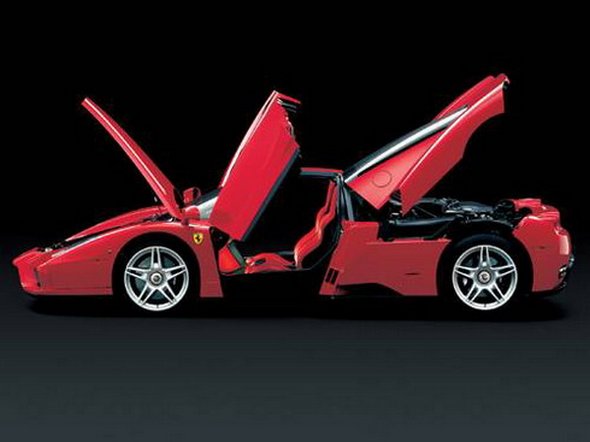 Read more
You MUST see cool photo galleries handpicked for YOU!
Advertising industry can pull off some really creative tricks in order to successfully promote their products. Check out the creative advertising posters are out there to advertise bubble gum. You'll be amazed by giant bubble gum shapes found in our towns. Cool stuff. Have you ever seen one of those in your town?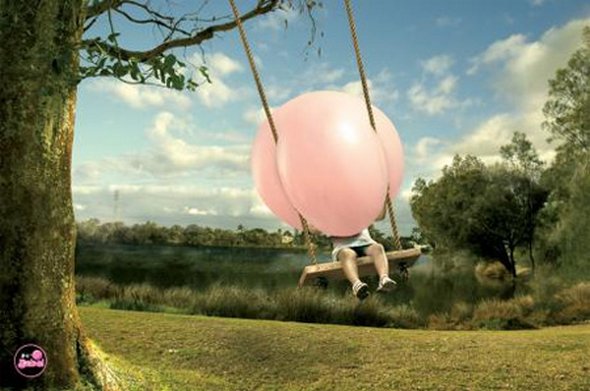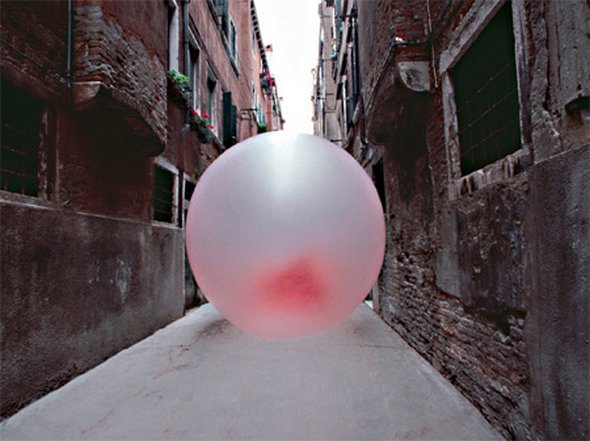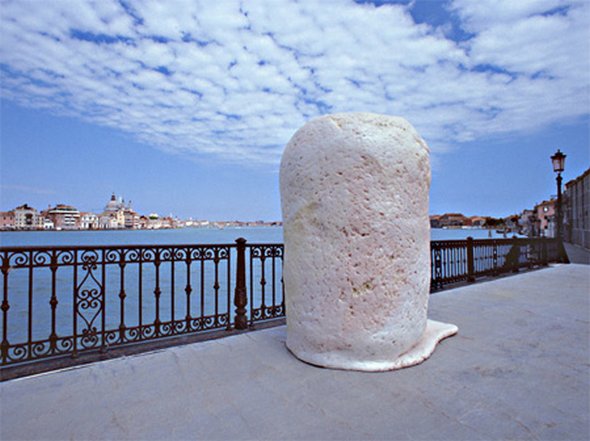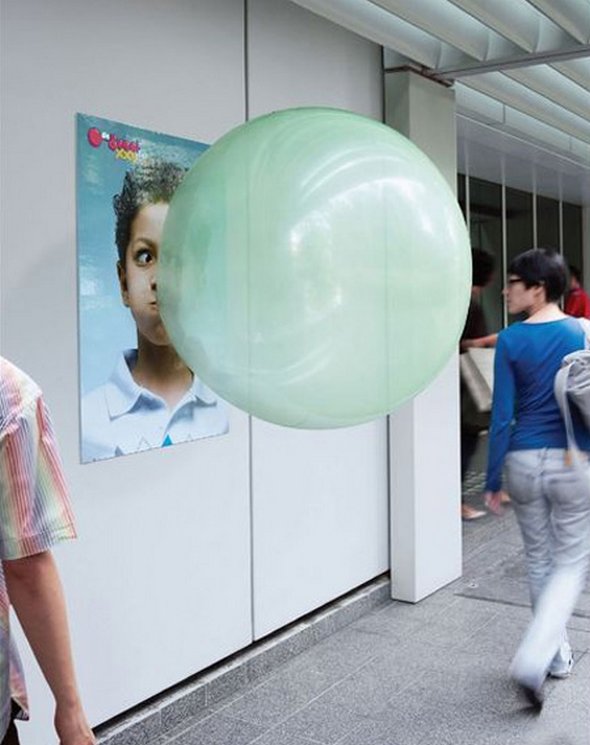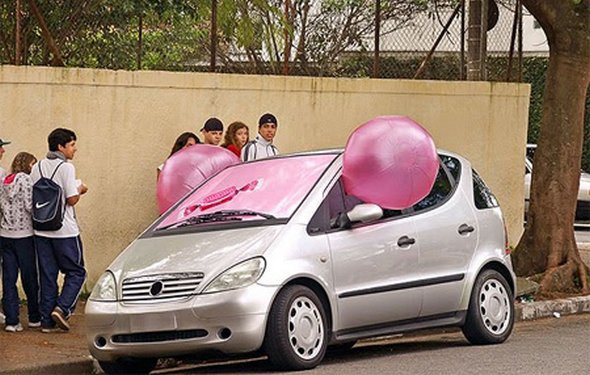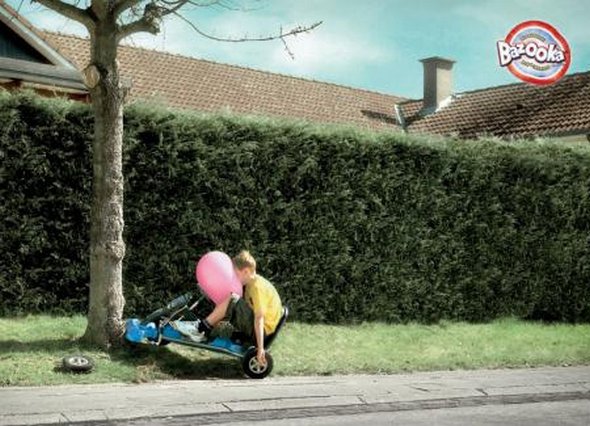 Read more
You MUST see cool photo galleries handpicked for YOU!