Flying may be one of the safest methods of transportation but it doesn't always look that way, especially when flying in and out of certain airports. These 10 air travel destinations challenge the skill of pilots, the structure of aircraft, and the underwear of passengers.
Tioman Island Airport, Tioman Island, Malaysia
You may not have heard of Tioman Island (known locally as Gunung Daik Bercabang Tiga) but likely you've seen it on TV or at a movie theater: "Bali Hai" in the 1956 film South Pacific was actually Tioman Island. This beautiful tropic isle lies off the east coast of peninsular Malaysia, due east of Kuala Lumpur and roughly north-northeast of Singapore.
Berjaya Air operates 2- and 4-engine turboprop planes capable – barely – of negotiating the single 3,254ft (992m) runway at Tioman Island Airport. Pilots must first set their planes on a heading directly into a mountain range, with the pilot then performing a 90 degree turn to line up the runway. Late touchdowns are ill-advised as overshooting the runway means plunging off a sheer cliff.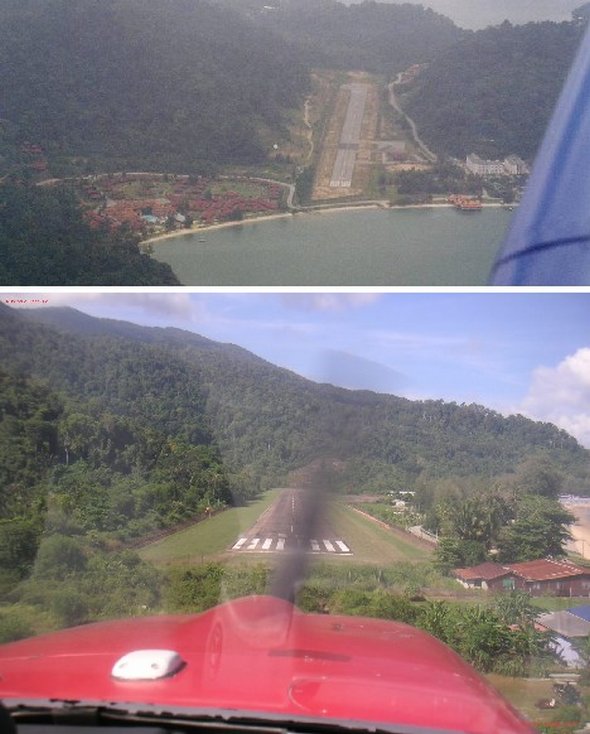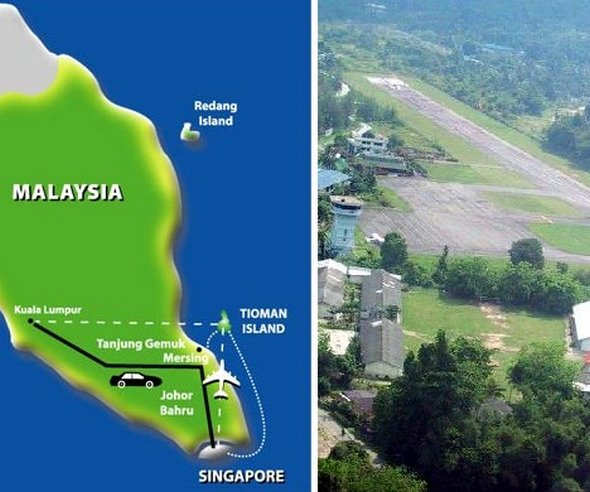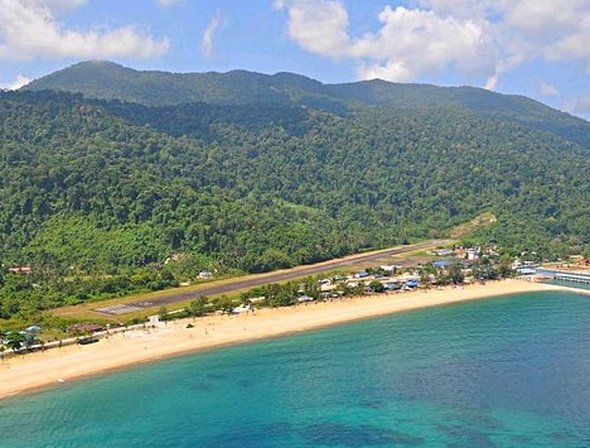 Princess Juliana International Airport, St. Maarten
Originally constructed as a military airport during World War II, Princess Juliana International Airport today serves as the main hub for the smaller island destinations of the Caribbean. Takeoffs from the airport require quick reflexes as a sharp turn must be made immediately after becoming airborne, so as not to slam into the mountains.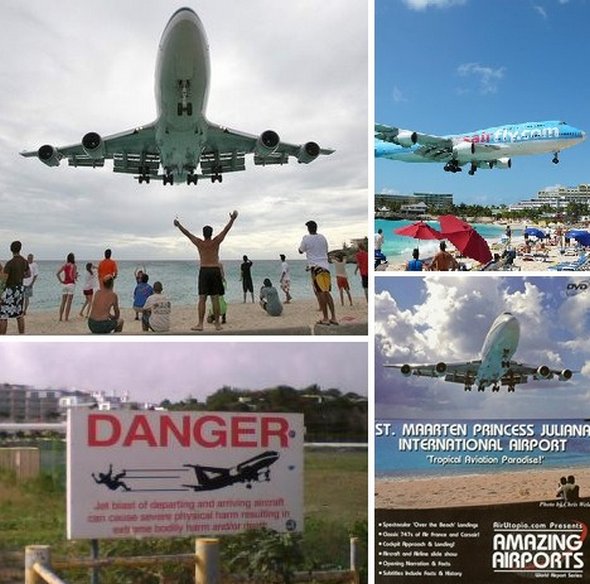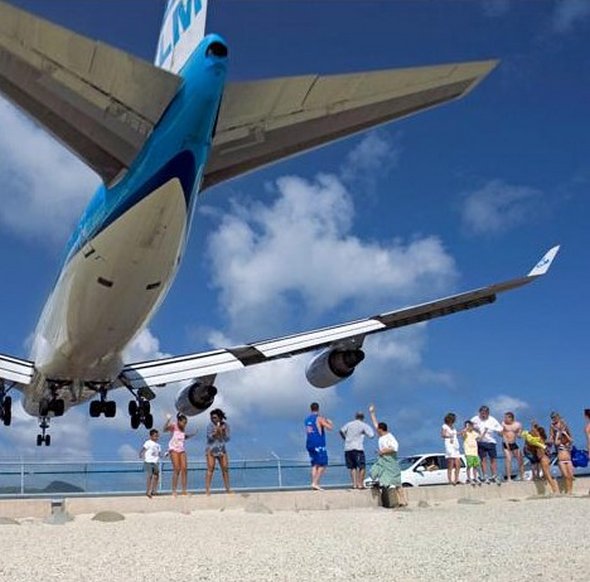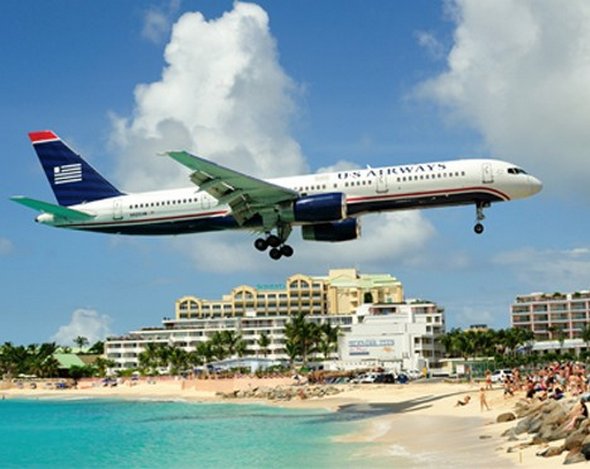 JFK International Airport (Runway 13L), New York, USA
The busiest international airport in the United States, on a list of the world's most dangerous airports?? Believe it, though JFK Airport's Runway 13L is the one in the spotlight here. Approach to the runway leaves little room for error, as Jamaica Bay looms on the right and the surrounding wetlands offer no safe harbor. As well, pilots have only 5 miles of visibility owing to a circular approach pattern required to avoid any aircraft arriving/departing from La Guardia or Newark.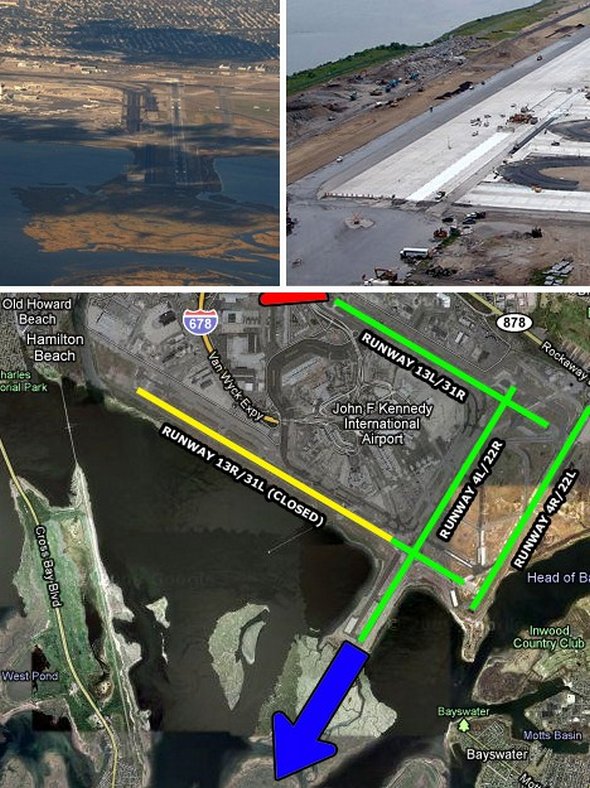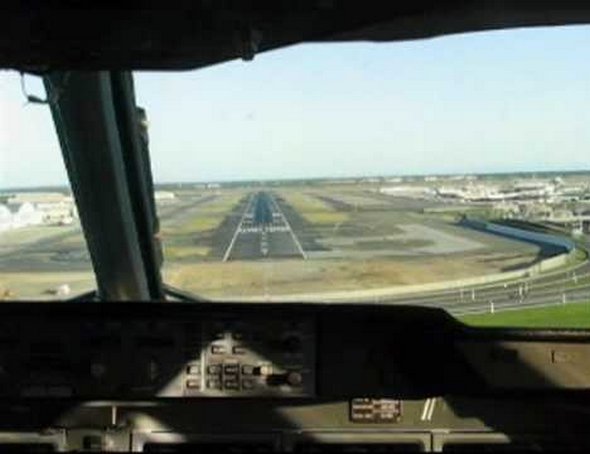 Toncontin Airport, Tegucigalpa, Honduras
Runway 13L at JFK is 14,572 feet (4,442 m) long… compare that with the runway at Toncontin Airport in Tegucigalpa, capital of the Central American country of Honduras: just 6,112 feet (1,862 m) in length. The shortness of the runway makes landings by any jets larger than a Boeing 757 impossible; those by smaller jets are merely improbable.
Toncontin has a number of strikes against it. It's situated in a valley 3,294 feet (1,004 m) above sea level, surrounded by mountains. Forget to buy travel insurance? Too late for that… but not too late to pray.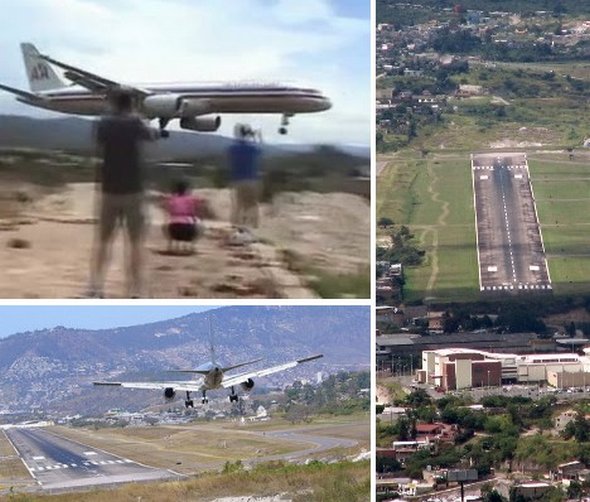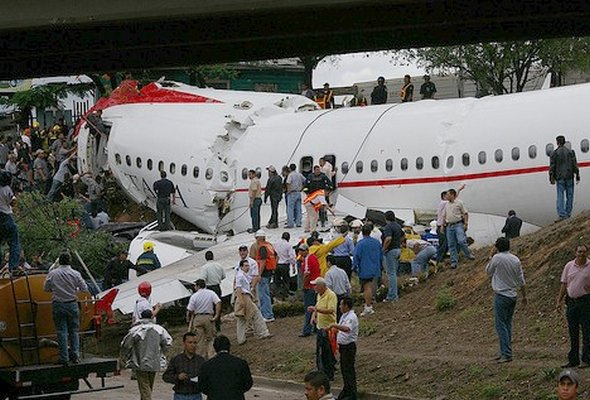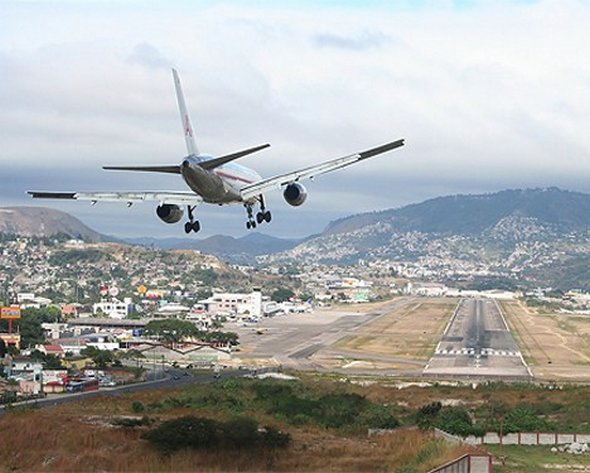 Tenzing-Hillary Airport, Lukla, Nepal
From bad to worse: Tenzing-Hillary Airport in Lukla, Nepal, is named for the first two mountain climbers to reach the summit of Mount Everest. That should ring a few warning bells. The airport operates at an altitude of 8,000 feet (2,438 m) and has virtually no modern air traffic control features – not even lights, and very little electric power at all.
Situated on the only semi-flat land in the region – the runway slopes at a 12 degree angle – the airport only allows daytime landings by Yeti Airlines, whose pilots are expected to be familiar with the conditions.