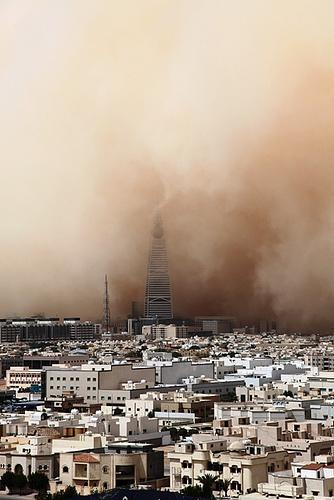 A blinding sandstorm swept through Kuwait and parts of Saudi Arabia on Tuesday, disrupting air traffic as well as oil exports.
The storm raged for several hours. Visibility dropped to zero at the international airports in Riyadh, the capital of Saudi Arabia, and in Kuwait.  Airport Director Saad Al-Tasan said that all air traffic at King Khalid International Airport was halted for over three hours because of the storm, and later the airport was only allowing departures.
Drivers in both areas were forced to stop or slow down as the sand turned skies into an orange brown.
Billowing clouds of sand engulfed the city and surrounding areas, forcing drivers to slow to a crawl and people to stay indoors.
"I've never seen such weather in my 32 years' stay in Saudi Arabia," said Jayceelan Santhanam, an airline official.
"It's surely the worst sandstorm to hit Riyadh."
Visibility plunged to zero as the huge wave of dust ploughed through the city at high noon. The impact shut out the bright blue sky and turned everything into an eerie orange-brown.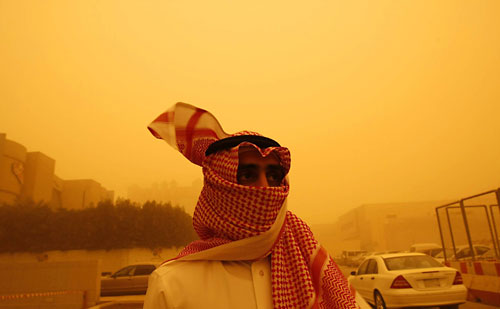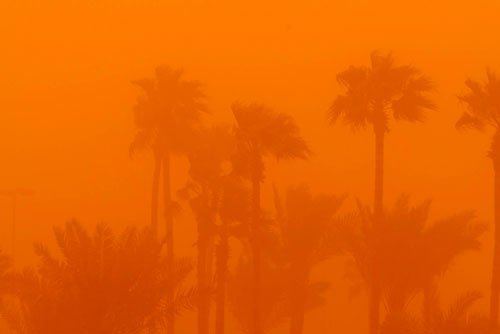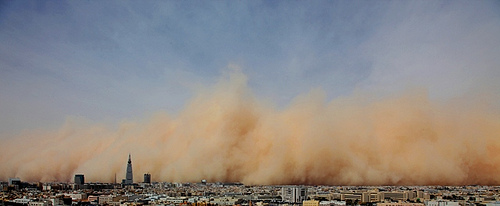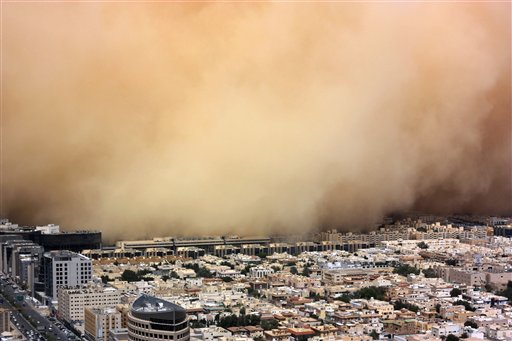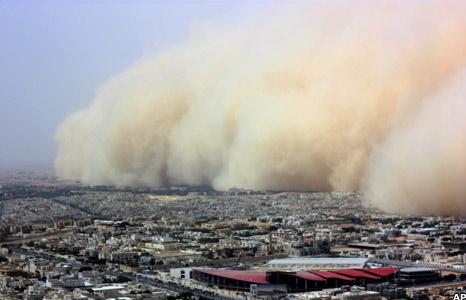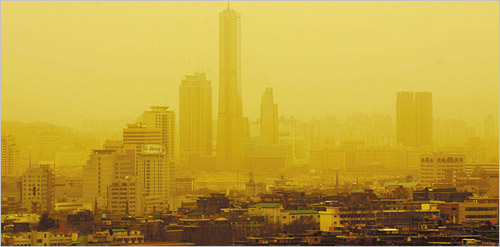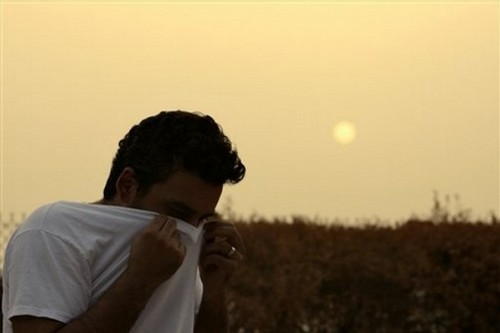 Sandstorms are common in Saudi Arabia during the spring.