The Wave is a sandstone formation on the slopes of the Coyote Buttes in the Paria Canyon-Vermilion Cliffs Wilderness, located in northern portion of the U.S. state of Arizona, just south of the Utah-Arizona border about halfway between Kanab, Utah and Page, Arizona.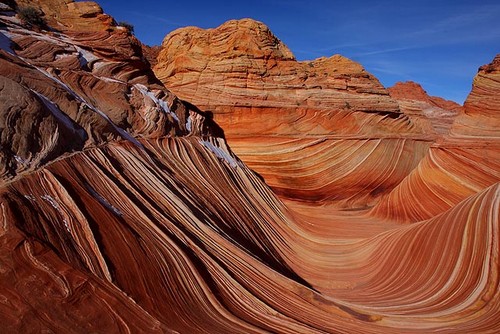 The Wave is worth exploring in great detail. The soft sandstone is fragile, so one needs to walk carefully to not break the small ridges. A good time for photographing the Wave is the few hours around midday when there are no shadows in the center, although early morning and late afternoon shadows can also make for dramatic photos. When one visits the Wave after a recent rain storm, numerous pools – in which one can even bathe, and which can contain hundreds of tadpoles – can be present for several days.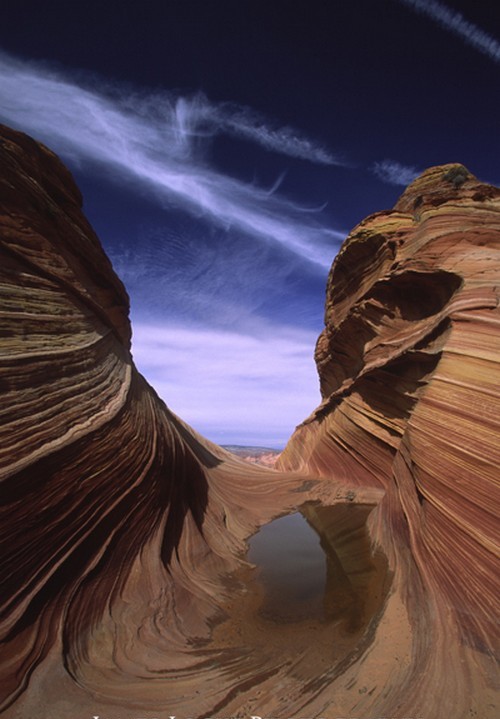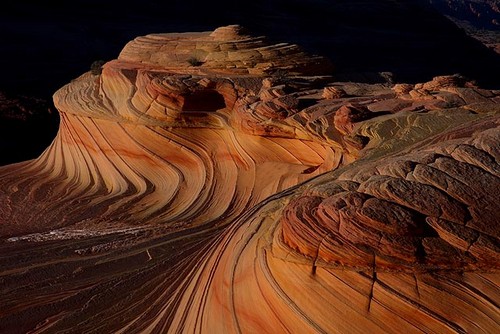 The Wave itself is not easy to find. In an effort to maintain the area's natural settings, there are few trails or signs to guide hikers within the area. It is not uncommon for groups to get lost and never find the Wave. It is therefore recommended that each group carry a GPS receiver to both find the Wave and their way back. The Wave's exact GPS coordinates can be obtained from the rangers.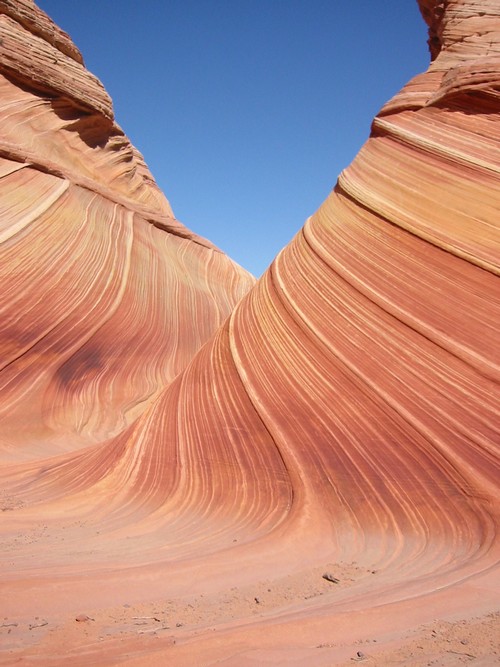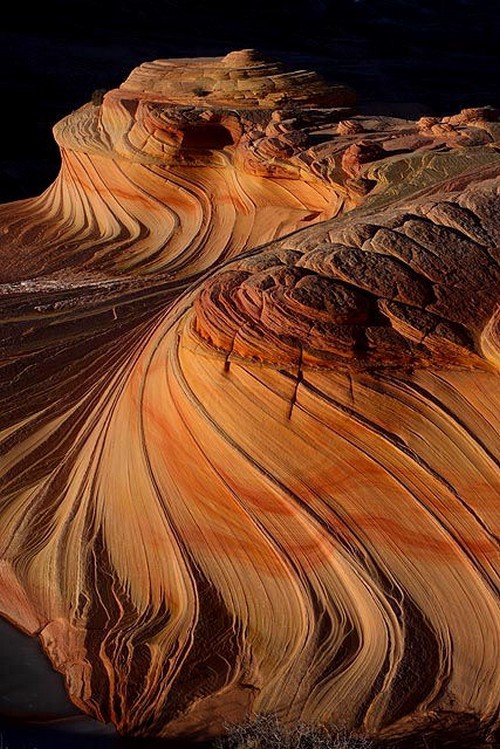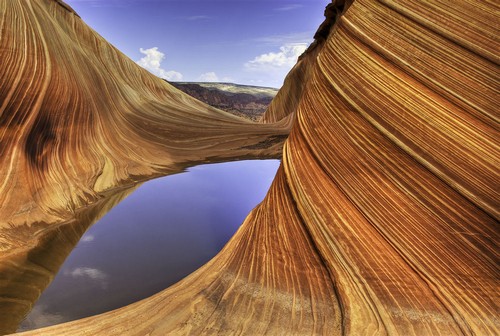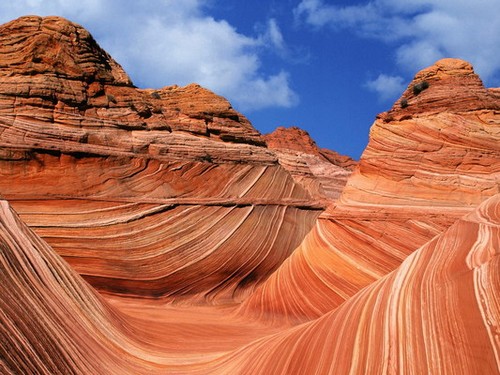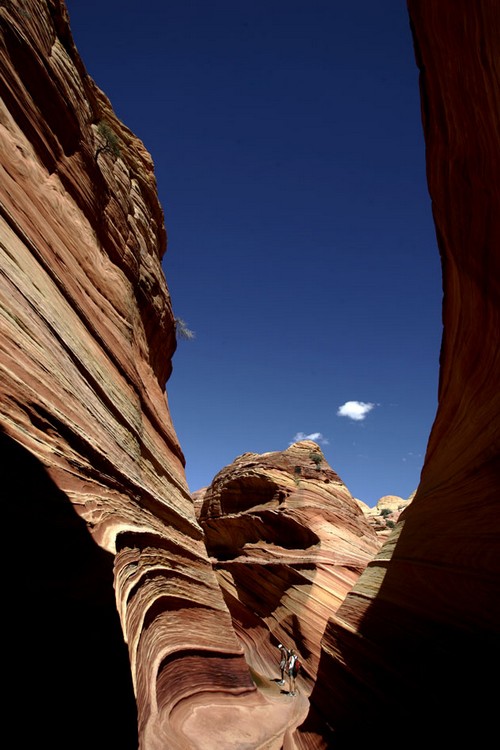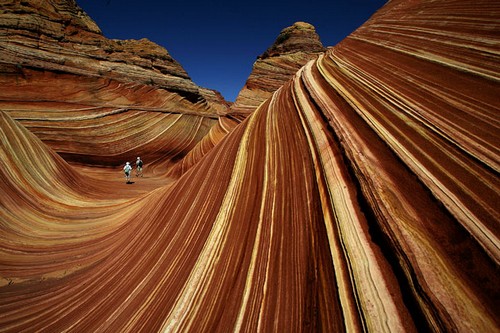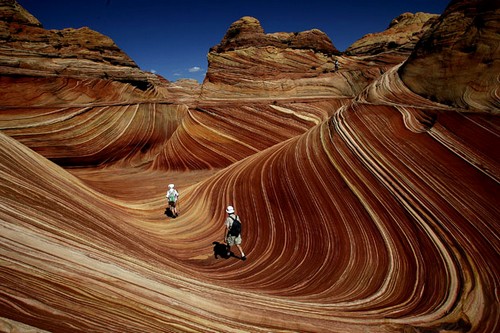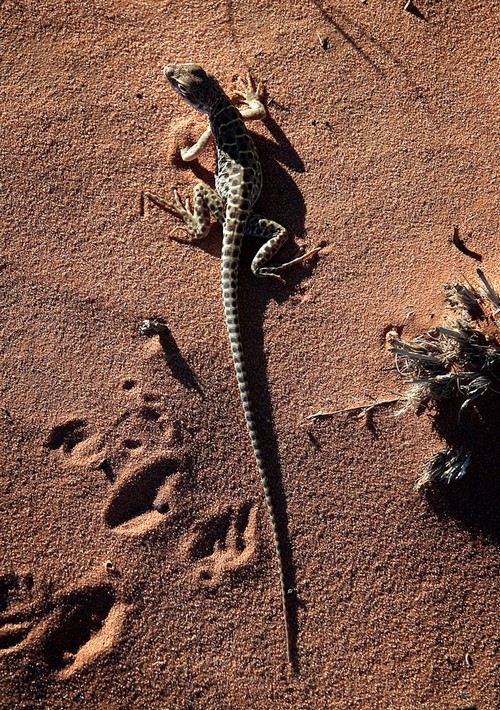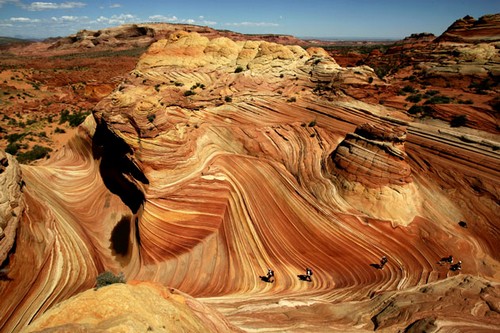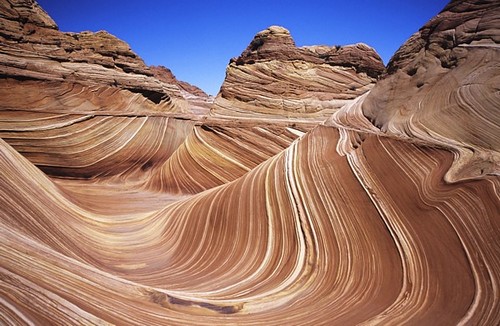 You MUST see cool photo galleries handpicked for YOU!