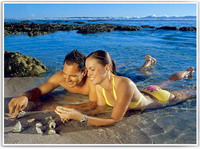 Introduction to:
Goa is India's smallest state in terms of area and the fourth smallest in terms of population. Located on the west coast of India in the region known as the Konkan, it is bounded by the state of Maharashtra to the north, and by Karnataka to the east and south, while the Arabian Sea forms its western coast. This gorgeous land of Goa creates a soothing ambience for the tourists. A well known land of sun, sand, surf and serenity, Goa attracts thousands of tourists from each corner of the world for Goa tours. But Goa is not only famous for its enticing palm fringed beaches but also for Goa Carnival  a non three days festival of fun & joy, spectacular places of tourist interest and many magnificent monuments, such as; forts & palaces, churches, temples etc.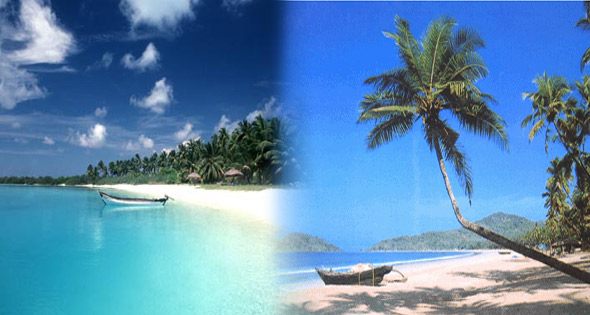 Paradise on Earth:
Warm, beautiful weather, chirpings of birds over your head, mind blowing murmurs of sea waves, all offer you a unparalleled charm and fascination. Goa offers you a wealth of recreation, entertainment, dinning and shopping opportunity. If you are willing for beach tours of Goa and enjoying the eye-catching panorama of nature, no doubt, Goa offers you a perfect holiday destination with beautiful beaches, fun, enjoy, the charm of Goa carnivals and many picturesque locations. This tiny state of Goa provides over 50 miles of lovely beaches on the Arabian Sea. The beaches of Goa make it one of the prime attractions of India.
But Goa is not only famous for its exotic golden beaches but also for a popular wedding and honeymoon destination. In no where in the country you can find place like Goa which provide you a romantic honeymoon destination as well as a wedding destination. If you are willing for beaches wedding Goa beaches will be too much fascinating because it also provides you a honeymoon spot where you can enjoy with your consorts. Every year a large number of tourists come for beach tours of Goa.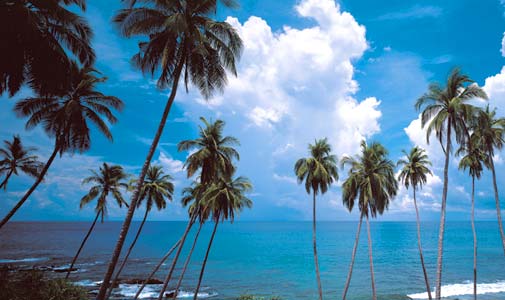 During your honeymoon tours of Goa, you will observe that tall palm trees, beautiful beaches, sweet whispering of sea waves make Goa a romantic honeymoon spot in the country. You will also see many couples whispering sweet nothing on the beach of Goa. No doubt, Goa is an idyllic honeymoon destination in country.
Nightlife: The sound of Goa Trance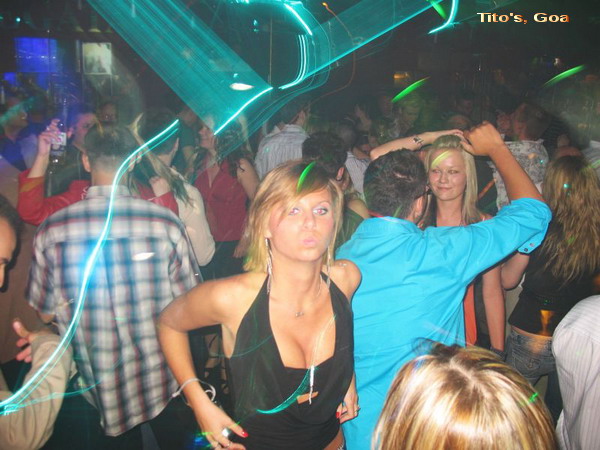 Goa Trance is essentially "dance-trance" music (it was referred to as "Trance Dance" in its formative years), the original goal being to assist the dancers in experiencing a collective state of bodily transcendence, similar to that of ancient shamanic dancing rituals, through hypnotic, pulsing melodies and rhythms. As such it has an energetic beat, almost always in common time (4/4) meaning 4 quarter note pulses per bar.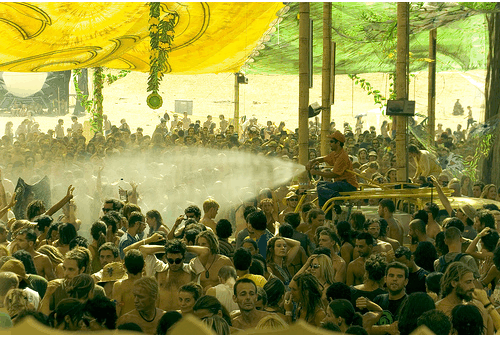 Time is marked with kicks (bass drum beats) on each quarter-note pulse, a snare or clap on the second and fourth pulse of the bar, with an open hi-hat sound every second eighth note. A typical track will generally build up to a much more energetic movement in the second half then taper off fairly quickly toward the end.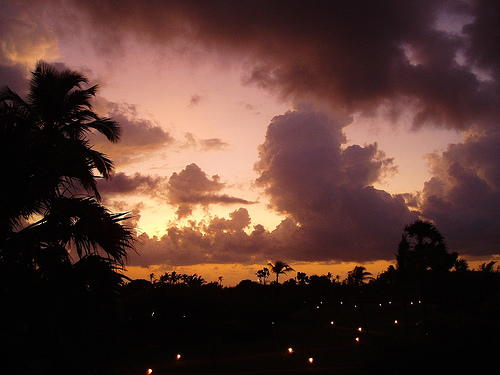 Architecture:
Goa is a typical example of traditional Portuguese-influenced Goan architecture.
The architecture of Goa is a combination of Indian, Mughal and Portuguese styles. Since the Portuguese ruled for four centuries, many churches and houses bear a striking element of the Portuguese style of architecture. Goa was also under the Mughal rule and thus one finds monuments built in the typical Mughal style complete with the domes. The typical Goan architecture is very simple and easy going and is visible in buildings like modern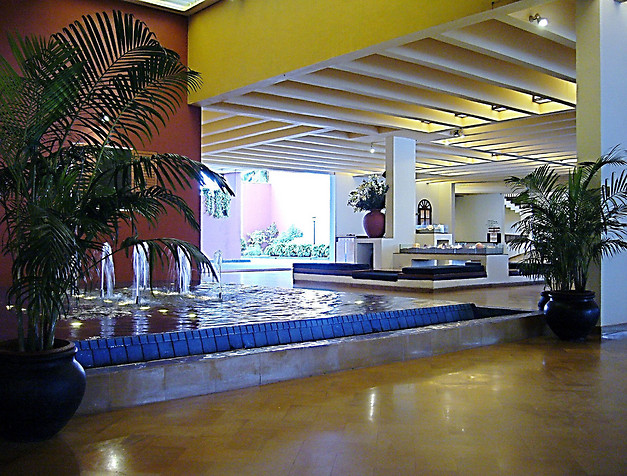 By the end of the 18th century, there was a change in the style of the buildings of Goa. Though the Portuguese essence remained, there was an overdose of colors and usage of tiles increased. Blue and red turned out to be favorite colors with many houses being painted in bright blues and the roofs being covered by red tiles. The houses are usually large and have spacious rooms with windows for ventilation. Each house also has a separate room or secluded space for keeping the idol or photographs of their Gods
The height of Goa's glory was mutually linked with the Portuguese, but the Goan grandeur predated the Portuguese. Chieftains, kings and a host of Indian dynasties had made this little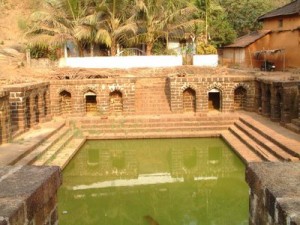 jewel glitter with royal pomp. The Batpuras, the Bhujas, Ashoka, the Mauryas and the Satyavahanas have ruled over Goa. The inscription of around A.D.1000 (when Shashtadeva of the Goa Kadamba dynasty sat on the throne), describes the early splendor of the capital: 'Gardens on every side. White plastered houses, alleys, horse stables, flower gardens, markets, harlots' quarters, and tanks.' In his son's reign, Goa is reputed to have commanded a powerful fleet and traded with fourteen foreign lands. In essence, it was a coveted land with the most sought after port in India. And as the word spread, this advantage was to become a liability. The friendly harbours that had sent out sparkling blue ripples to the world were to backflow and become the road of conquest and colonization.