Pets have always played an important role in human kind history and have followed us from the down of civilization. But none are more preferred than dogs and cats. But first let us ask ourselves…

Why do we keep pets:
Adopting a pet can be a great way to reduce our every day stresses .In addition, there are many other reasons why adopting a dog or cat can be important in anyone's life.
For instance, pets can help us to relax and help us to focus on the good things in our lives. This can be very helpful when we are overwhelmed by the stresses and anxieties of our lives. Playing with our pets can help reduce our fears and anxieties in any situation. Pets can get our minds off of our problems. A person could do an activity with their pet or other animals that will give them a fresh perspective on things. Spending time with animals will get your mind off of the problem and give you the energy to do other things. Most importantly, playing with animals will give you the self-confidence that you can cope and that you can get through a stressful day.
Presenting first contestant, DOG: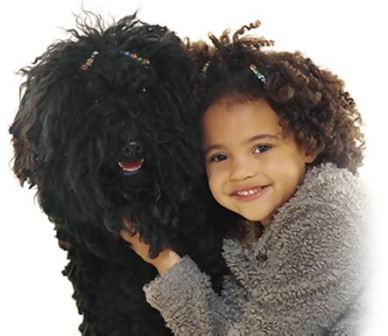 The dog (Canis lupus familiaris) is a domesticated subspecies of the gray wolf, a member of the Canidae family of the order Carnivora. The term is used for both feral and pet varieties. The domestic dog has been one of the most widely kept working and companion animals in human history.
The domestication of the gray wolf took place in a handful of events roughly 15,000 years ago in central Asia. The dog quickly became ubiquitous across culture in all parts of the world, and was extremely valuable to early human settlements. For instance, it is believed that the successful emigration across the Bering Strait may not have been possible without sled dogs. As a result of the domestication process, the dog developed a sophisticated intelligence that includes unparalleled social cognition and a simple theory of mind that is important to their interaction with humans. These social skills have helped the dog to perform in myriad roles, such as hunting, herding, protection, and, more recently, assisting handicapped individuals. Currently, there are estimated to be 400 million dogs in the world.
Dog humans best friend:
Domestic dogs inherited a complex social hierarchy and behaviors from their ancestor, the wolf. Dogs are pack animals with a complex set of behaviors related to determining each dog's position in the social hierarchy, and they exhibit various postures and other means of nonverbal communication that reveal their states of mind. These sophisticated forms of social cognition and communication may account for their trainability, playfulness, and ability to fit into human households and social situations, and these attributes have earned dogs a unique relationship with humans despite being potentially dangerous apex predators.
Although experts largely disagree over the details of dog domestication, it is agreed that human interaction played a significant role in shaping the subspecies. Shortly after domestication, dogs became ubiquitous in human populations, and spread throughout the world. Emigrants from Siberia likely crossed the Bering Strait with dogs in their company, and some experts suggest that use of sled dogs may have been critical to the success of the waves that entered North America roughly 12,000 years ago. Dogs were an important part of life for the Athabascan population in North America, and were their only domesticated animal. Dogs also carried much of the load in the migration of the Apache and Navajo tribes 1,400 years ago. Use of dogs as pack animals in these cultures often persisted after the introduction of the horse to North America.
Presenting second contestant, CAT: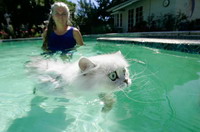 The cat (Felis catus), also known as the domestic cat or house cat to distinguish it from other felines and felids, is a small predatory carnivorous species of crepuscular mammal that is valued by humans for its companionship and its ability to hunt vermin, snakes, scorpions, and other unwanted household pests. It has been associated with humans for at least 9,500 years.
A skilled predator, the cat is known to hunt over 1,000 species for food. It can be trained to obey simple commands. Individual cats have also been known to learn on their own to manipulate simple mechanisms, such as doorknobs. Cats use a variety of vocalizations and types of body language for communication, including meowing, purring, hissing, growling, squeaking, chirping, clicking, and grunting. Cats may be the most popular pet in the world, with over 600 million in homes all over the world. They are also bred and shown as registered pedigree pets. This hobby is known as the "cat fancy."
Until recently the cat was commonly believed to have been domesticated in ancient Egypt, where it was a cult animal. However a 2007 study found that the lines of descent of all house cats probably run through as few as five self-domesticating African Wildcats (Felis silvestris lybica) circa 8000 BC, in the Near East.
Cats and humans:
Human attitudes toward cats vary widely. Some people keep cats for casual companionship as pets. Cats are also bred and shown as registered pedigree pets, in a hobby known as the cat fancy.
Because of their small size, domesticated house cats pose almost no major danger to adult humans — the main hazard is the possibility of infection (e.g., cat scratch disease, or, rarely, rabies) from a cat bite or scratch. Cats can also potentially inflict severe scratches or puncture an eye, though this is quite rare (although dogs have been known to be blinded by cats in fights, where the cat specifically and accurately targeted the eyes of the larger animal).