How many of us believe in the existence of two headed snakes? Well, as with any living creature, they do exist and are a much more common sight than any other two headed animals.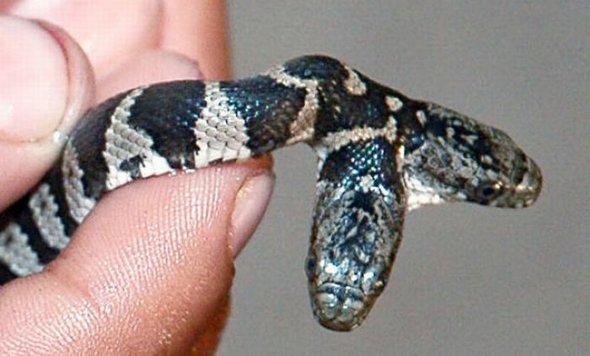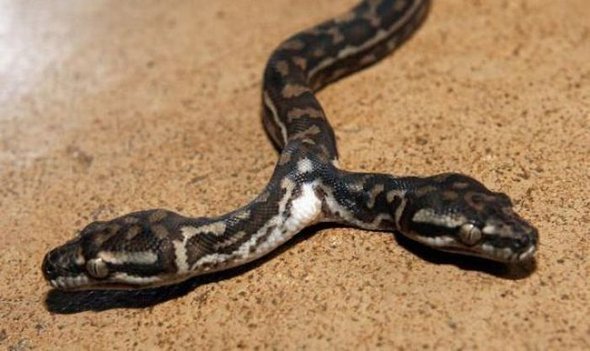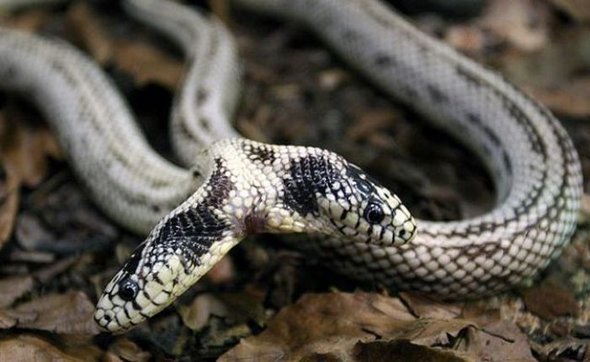 While a normal snake gives most people the creeps, the sight of a two headed snake must be tremendously gruesome, but captivating. In truth, two headed snakes are merely conjoined twins, connected to each other via their organs or body parts as with other twins that are connected. This means that a two headed snake could be joined to the other sharing the same organs, but one being a parasitic head.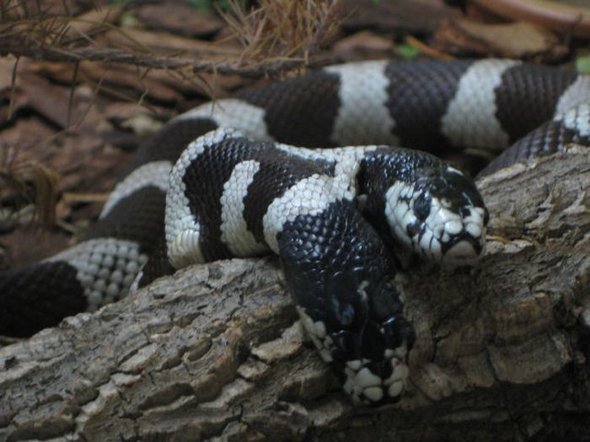 The birth of Siamese or conjoined twins occur when the embryo splits while developing and growing into identical twins, but for some reason does not complete the process of splitting before they are born. The point at which the embryo stops separating varies with each birth therefore, snakes can be joined at any part of the body. Knowing about the life of a two headed snake has been made possible by studies of captured specimens although it has been found that the life of most two headed snakes is very difficult.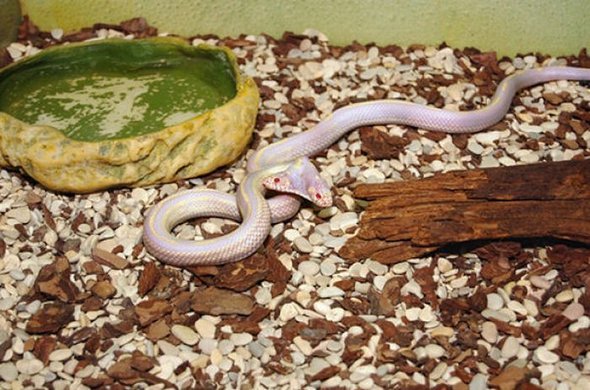 You MUST see cool photo galleries handpicked for YOU!
Moral stories brought to life before your very eyes. Aesop's Fables or Aesopica refers to a collection of fables credited to Aesop, a slave and story-teller who lived in ancient Greece between 620 and 560 BCE. His fables are some of the most well known in the world. The fables remain a popular choice for moral education of children today. Many stories included in Aesop's Fables, such as The Fox and the Grapes (from which the idiom "sour grapes" derives), The Tortoise and the Hare, The Quack Frog, Belling the Cat and The Ant and the Grasshopper are well-known throughout the world. New ways to illustrate Aesop's Fables are very popular today. Because of that we post this amazing photo collection for you. Enjoy it and try to remember your childhood!
The Quack Frog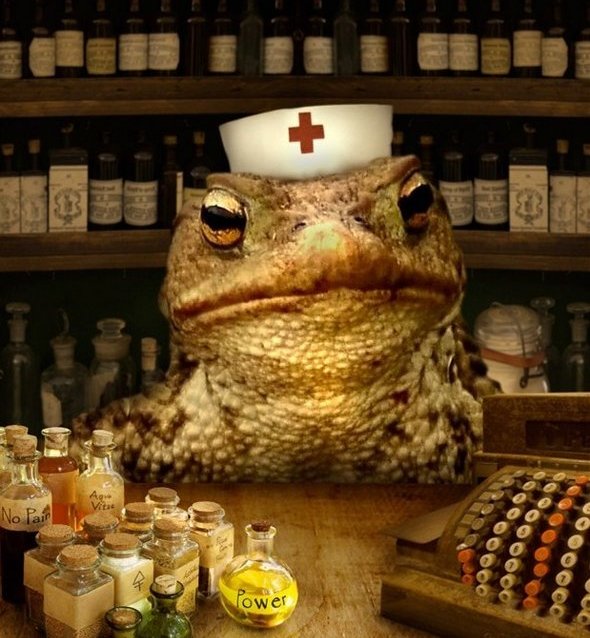 Belling the Cat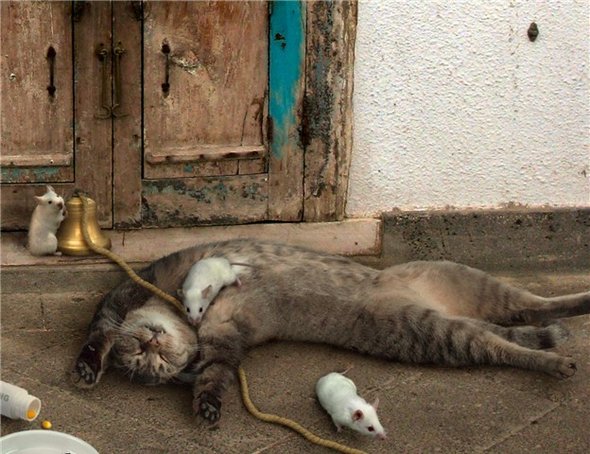 Tortoise and The Hare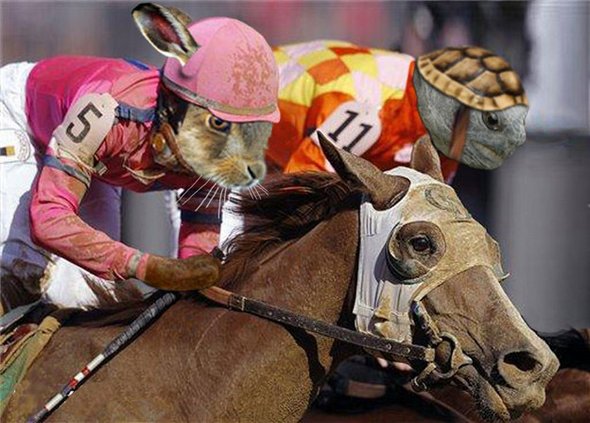 The Lion & The Lamb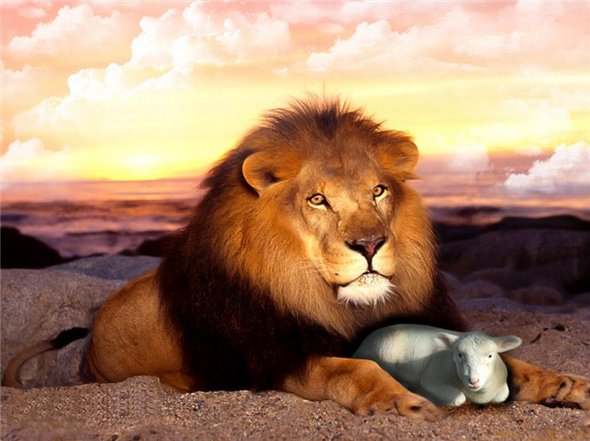 The Ant and The Grasshopper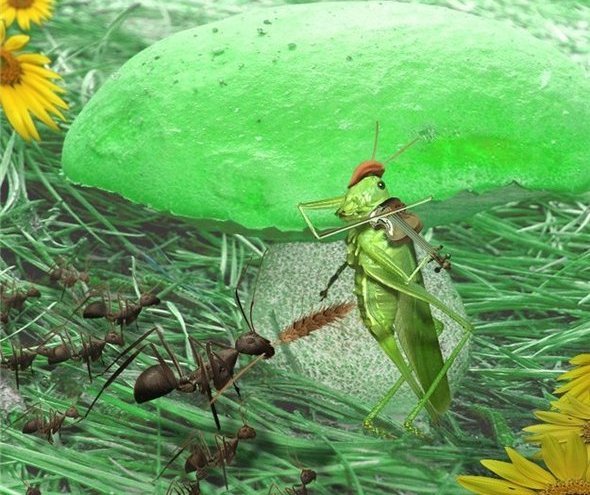 The Crow and the Pitcher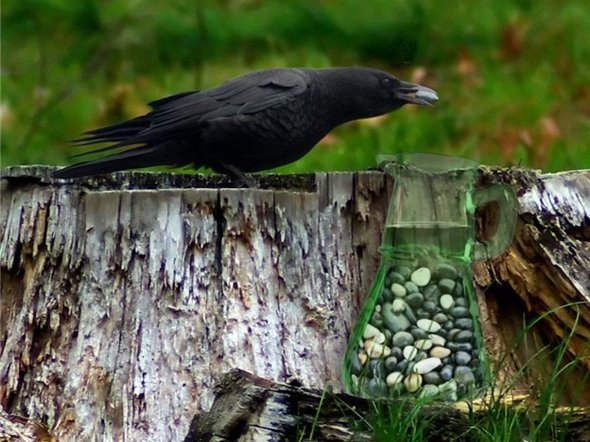 The Wolf in Sheep's Clothing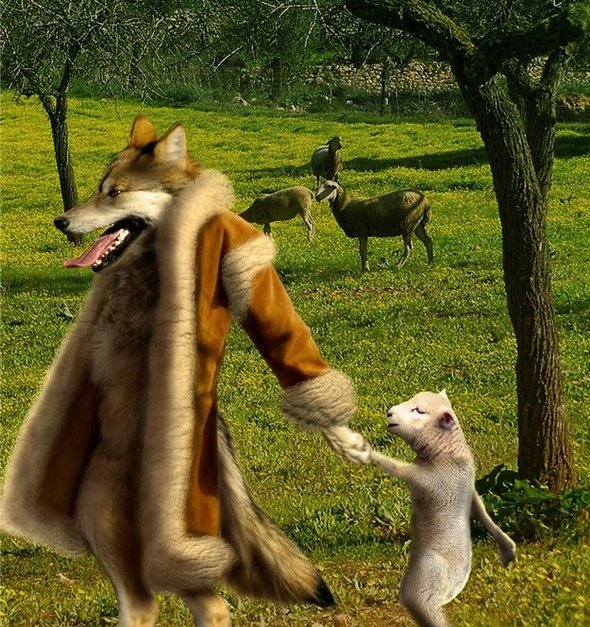 Read more
You MUST see cool photo galleries handpicked for YOU!
Nature is fascinating and often weird, it surprises us when we least expect. Some creatures use the camouflage techniques as a hunting and defense mechanism, others show everything they have -  like transparent animals. Despite of what we are inclined to think, transparent and translucent animals live also on the ground, not only in the abyss of the ocean and we have visual proof of it. Nothing is photoshopped!
1. Transparent Frog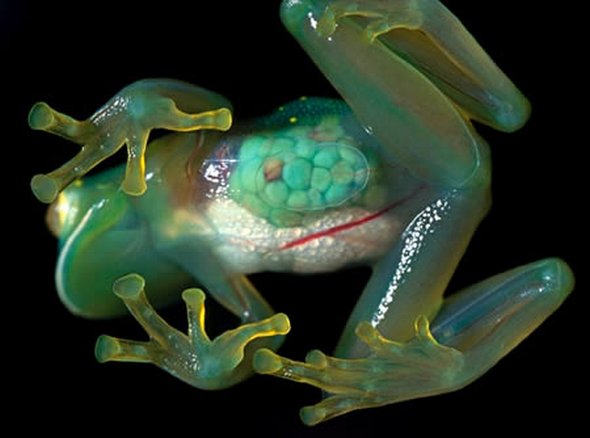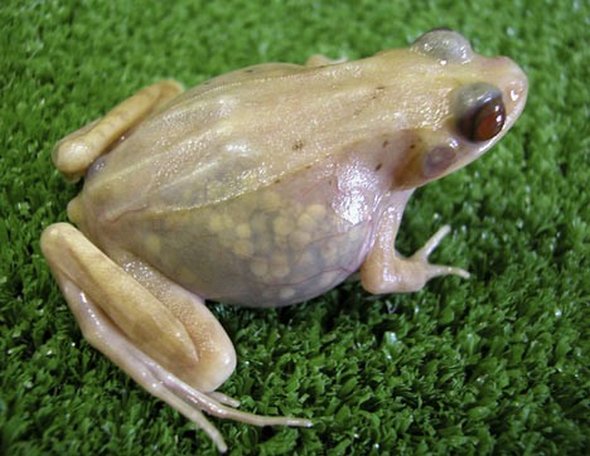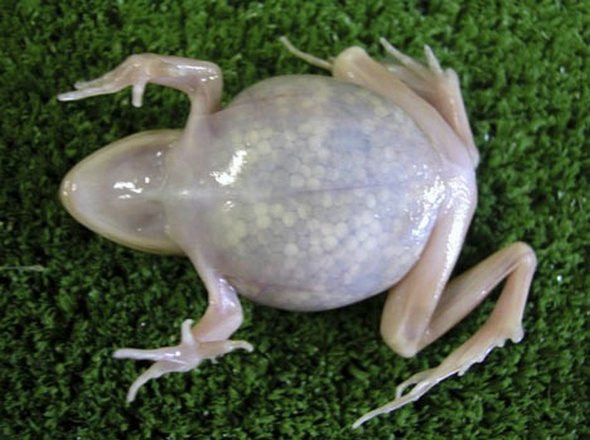 Umm, not so fast, prof… have you seen the "glass frog" (above), native to the Venezuelan rainforest? Like the transparent frogs selectively bred in the lab from generations of pale-skinned Japanese Brown Frogs, the Glass Frog's internal organs and eggs can be seen without too much trouble. Word to Professor Sumida: take the grant money and run!
2. Transparent Cave Crayfish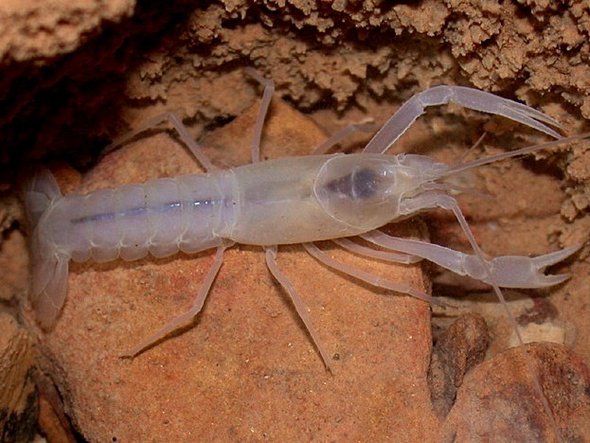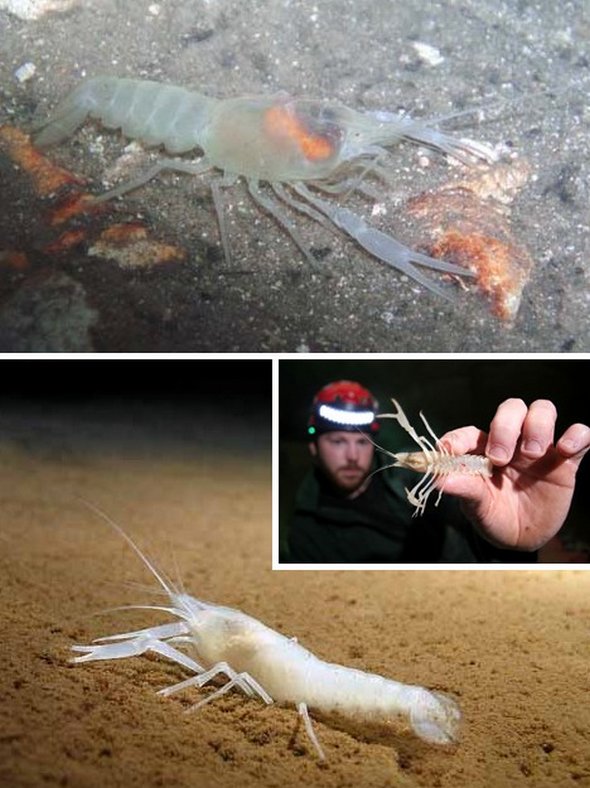 Caves are some of the darkest places on the planet – even sophisticated light-gathering instruments are unable to register a single photon in the deepest, darkest caves. Under these conditions, creatures including fish, spiders, insects and crayfish have evolved into "troglobites": animals so precisely adapted to living in darkness that they cannot survive outside cave environments. Under such conditions, neither eyes nor pigmentation are necessary.
3. Transparent Sea Cucumber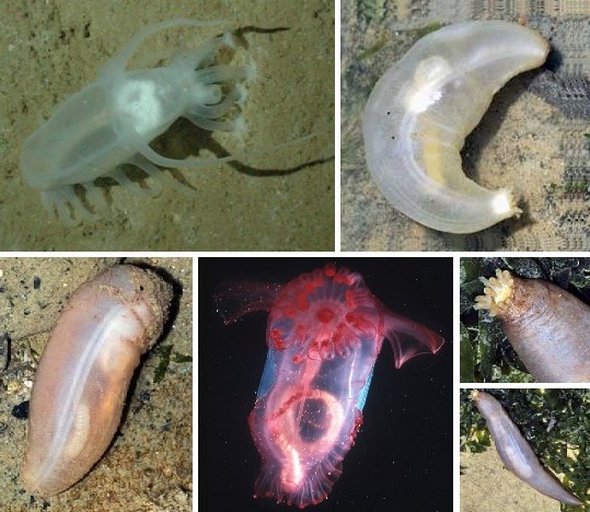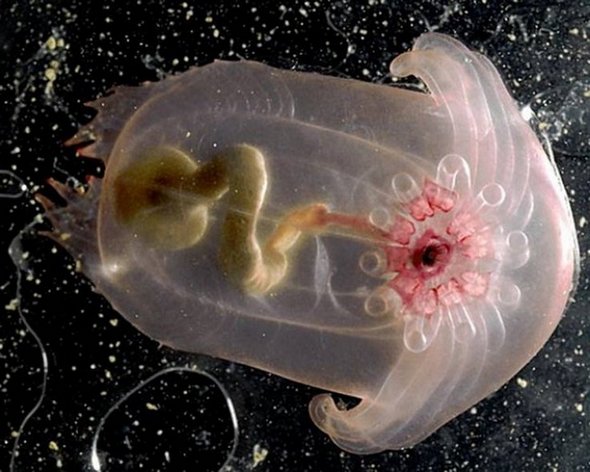 Slow moving, soft bodied bottom dwellers for the most part, Sea Cucumbers are an ancient lineage of sea creatures who have evolved a variety of ways to survive and thrive over hundreds of millions of years of evolution. For some Sea Cucumbers, being transparent allows them to fly under the radar, as it were, of predators in search of a quick & easy ki**.
4. Transparent Icefish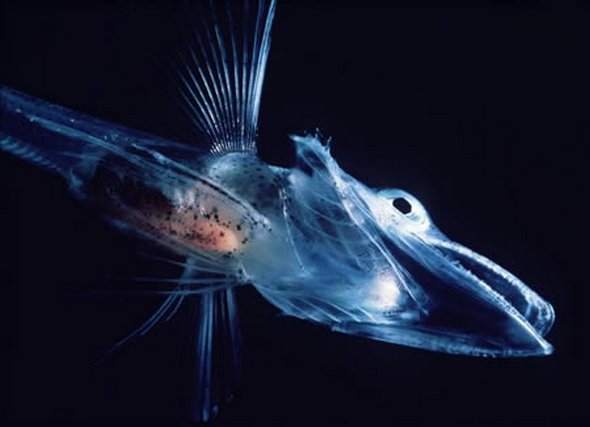 Fund in the cold waters around Antarctica and southern South America, the crocodile icefish (Channichthyidae) feed on krill, copepods, and other fish. Their blood is transparent because they have no hemoglobin and/or only defunct erythrocytes. Their metabolism relies only on the oxygen dissolved in the liquid blood, which is believed to be absorbed directly through the skin from the water. This works because water can dissolve the most oxygen when it is coldest.
5. Transparent Amphipod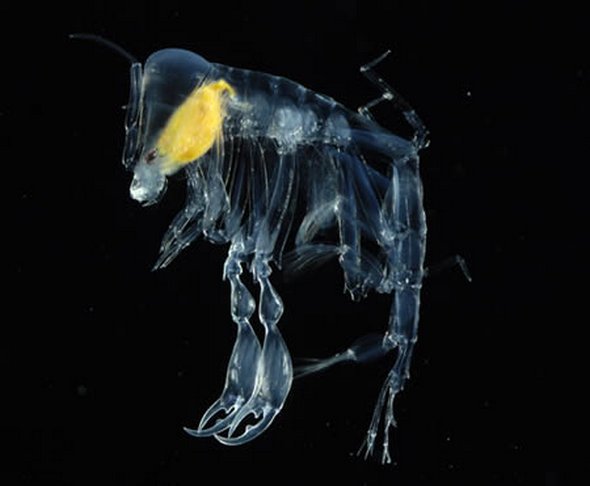 Called Phronima, this unusual animal is one of the many strange species recently found on an expedition to a deep-sea mountain range in the North Atlantic. In an ironic strategy for survival, this tiny shrimplike creature shows everything it has, inside and out, in an attempt to disappear.
6. Transparent Squid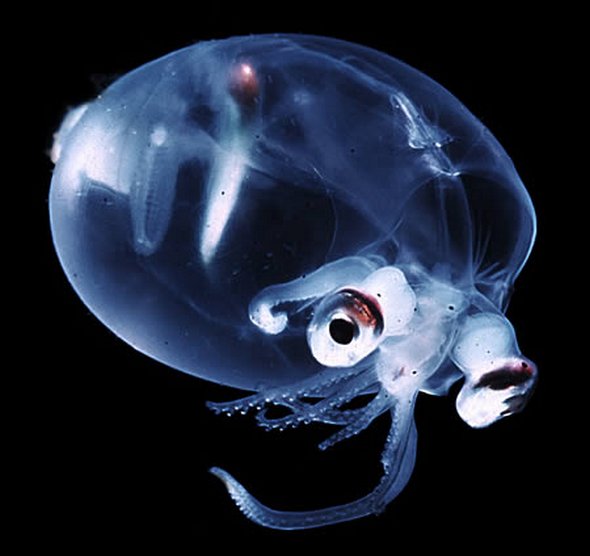 Found on the southern hemisphere's oceans, the Glass Squid (Teuthowenia pellucida) has light organs on its eyes and possesses the ability to roll into a ball, like an aquatic hedgehog.
7. Transparent Siphonophores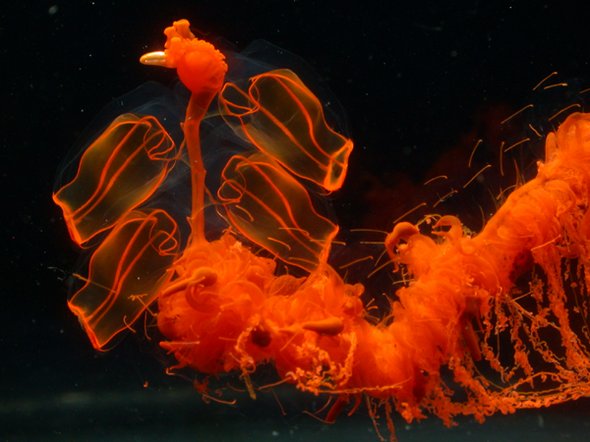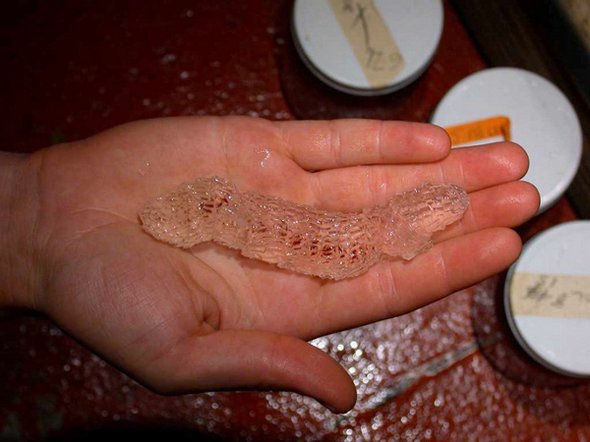 Siphonophores belong to the Cnidaria, a group of animals that includes the corals, hydroids, and true jellyfish. Marrus orthocanna, a deep sea siphonophore. The combined digestive and circulatory system is red; all other parts are transparent.
You MUST see cool photo galleries handpicked for YOU!
Fancy wearing animals on your hair? Animal hairstyles are what you will need. These hairstyles are amazing creative, cool, funny and of course super weird too! These are the amazing creations of Japanese hair artist Nagi Noda. Asian hair will look cool with animal hairstyles. Go on, try these hairstyles if you dare…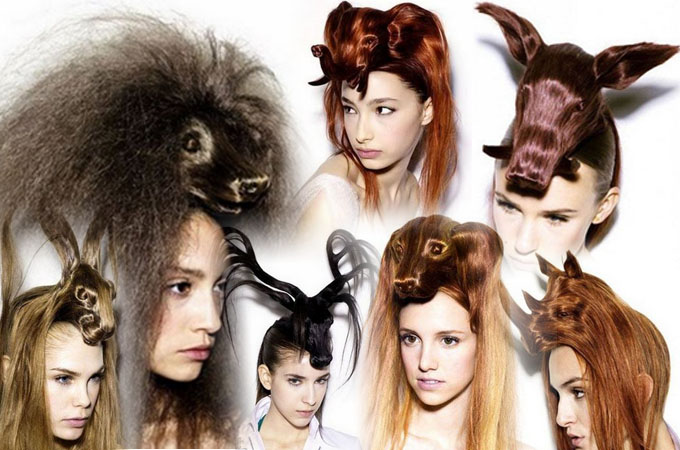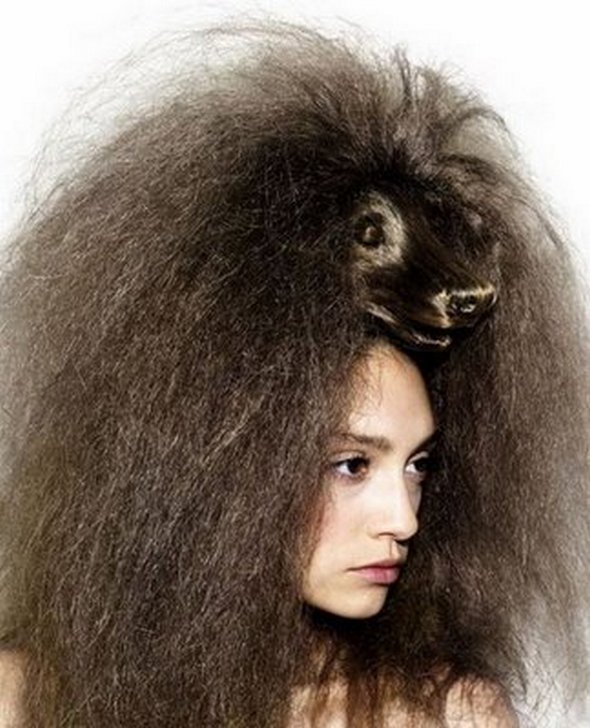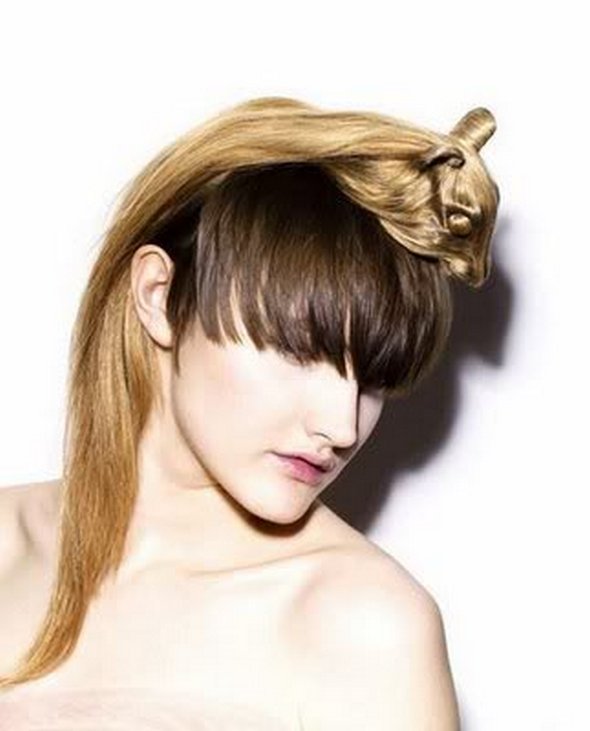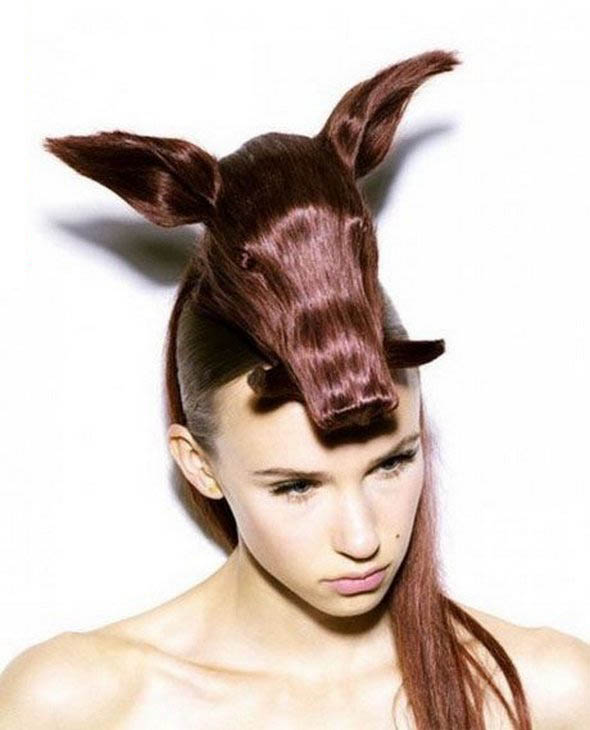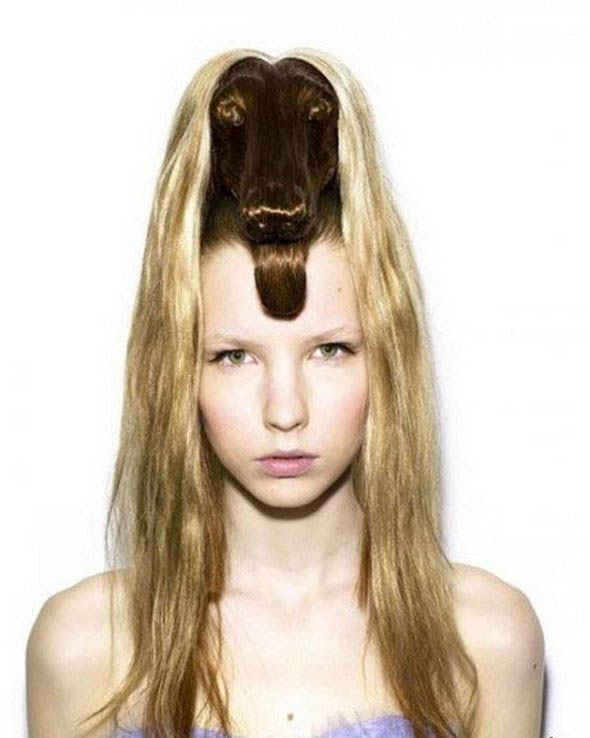 Read more
You MUST see cool photo galleries handpicked for YOU!
At the Philadelphia Zoo premiered a collection of 31 different animal sculptures, all rendered in Legos, by certified Lego artist Sean Kenney. The exhibition is called Creatures of Habitat and is in place to promote awareness about vanished habitats.
Ten different animals and their habitats have been places around the Zoo. Visit all the stations to learn about why these creatures were chosen for the exhibition as well as what role the Philadelphia Zoo plays in protecting and preserving these animals and their habitats. The Lego animals will be in place until October 31, 2010, so do make sure to get over there between now and then. This is one not to be missed!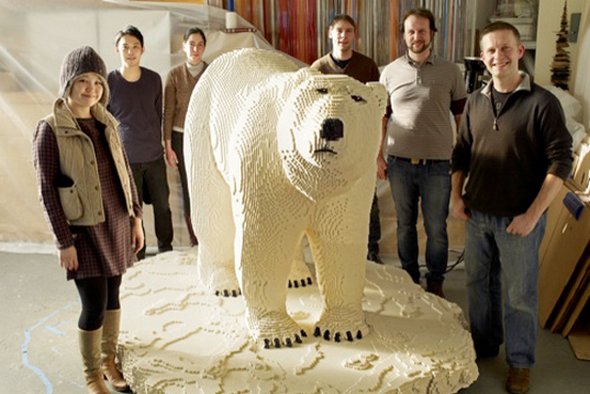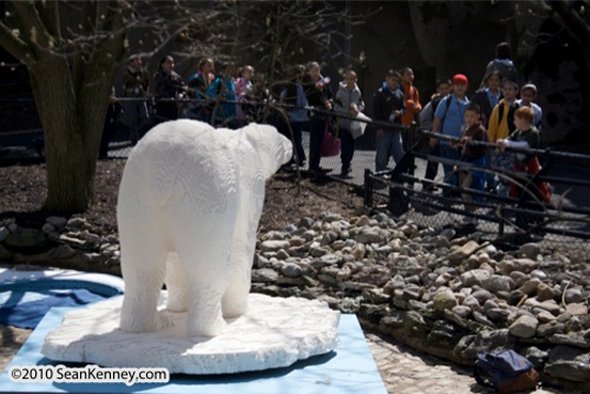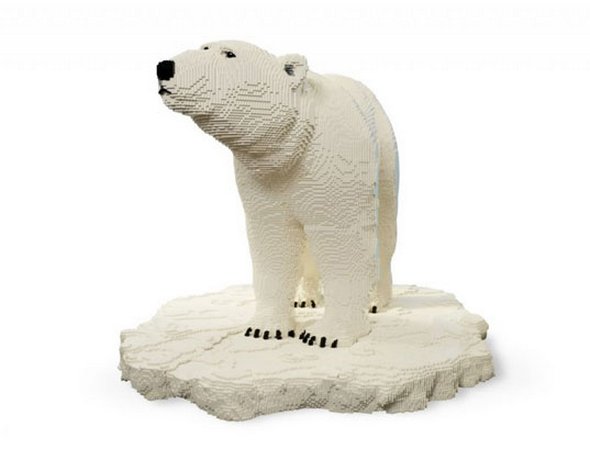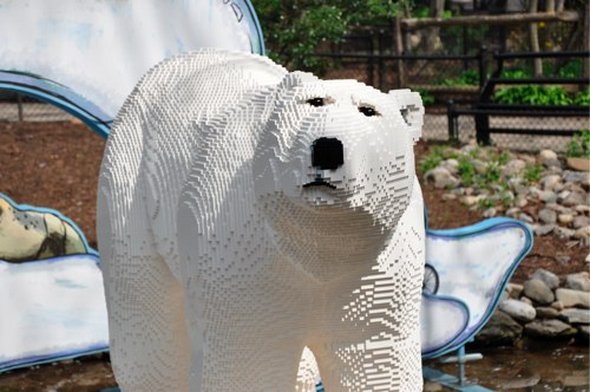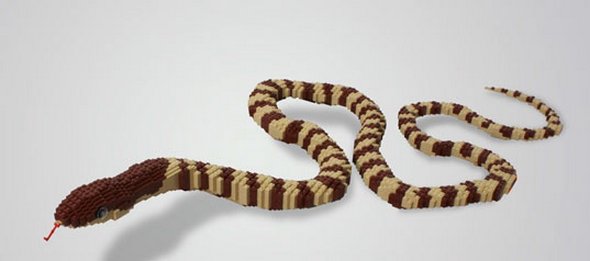 Read more
You MUST see cool photo galleries handpicked for YOU!
Many people have found there best friends that belong to other species, we call them our pets. A pet if loyal, cuddling, cute and loving…No wonder some find in their pets their best friends forever. For many of us pet lovers, losing a pet can be as heartbreaking as losing a person whom we have shared a close relationship. This awesome photo gallery depicts the kind of cute loving relationships that exists among people and animals.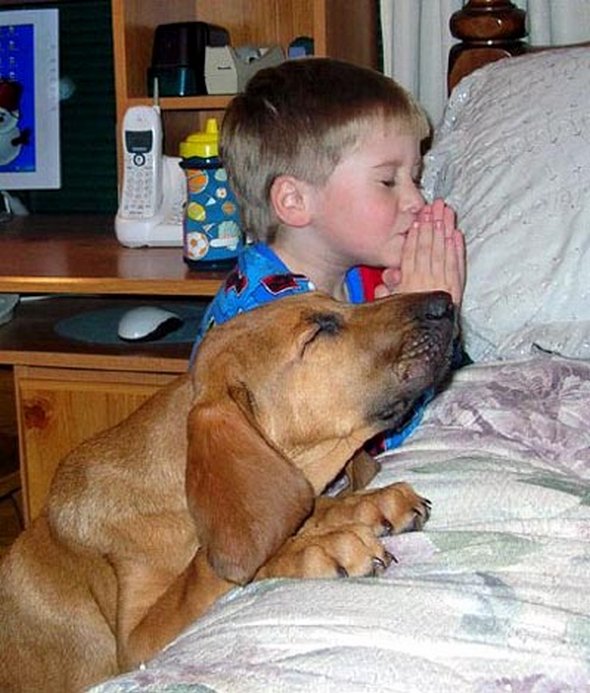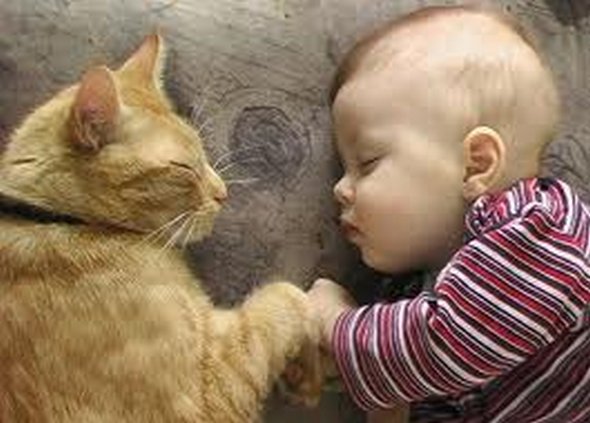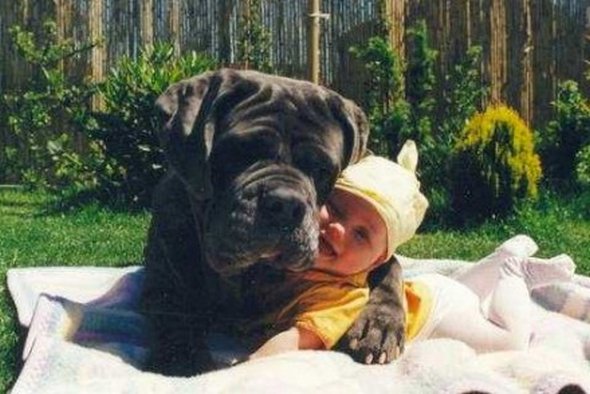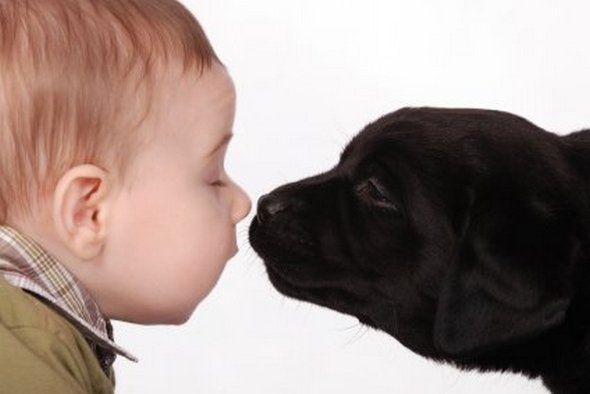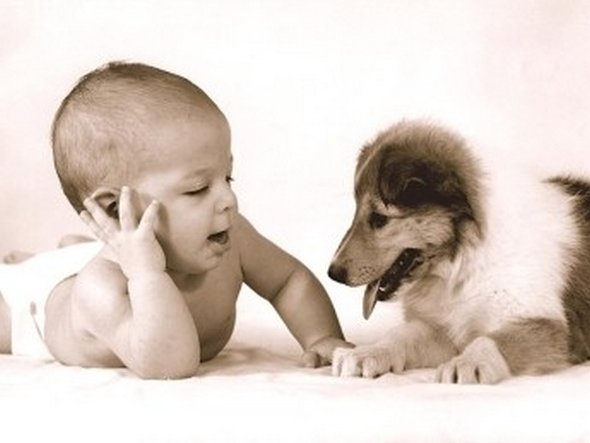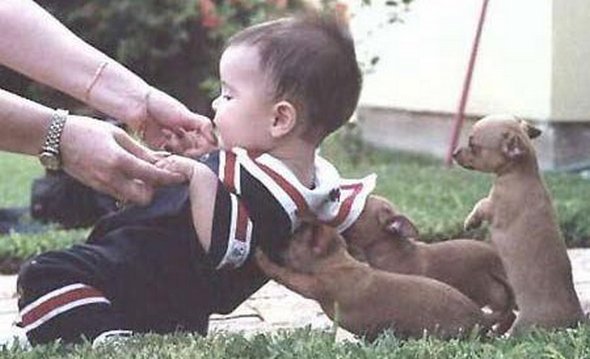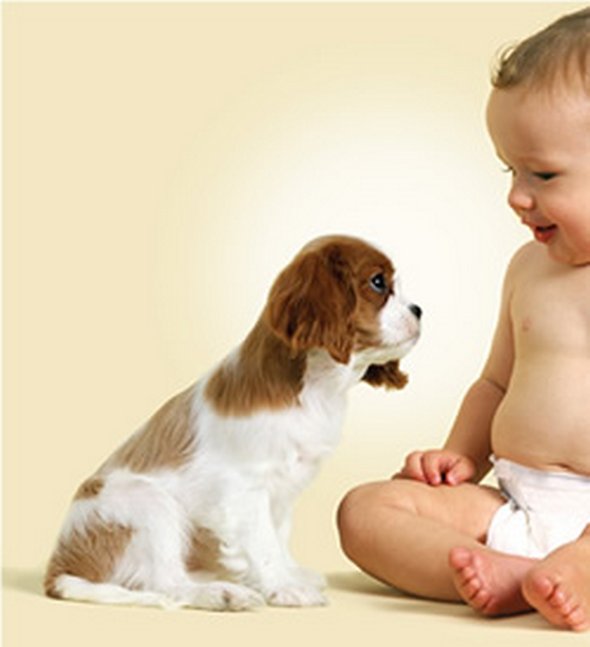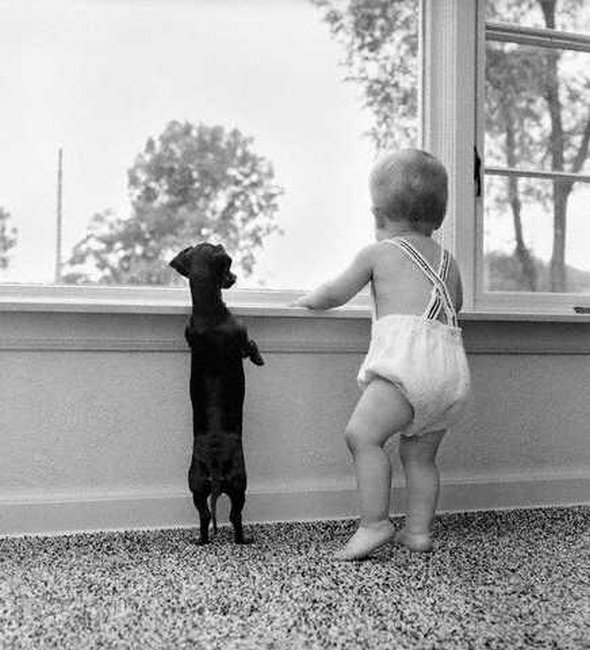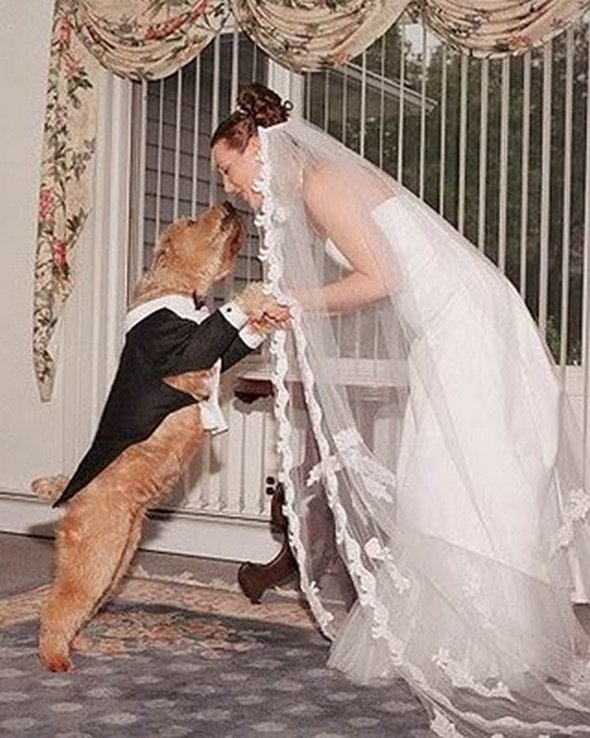 You MUST see cool photo galleries handpicked for YOU!
Have you ever seen any strange car designs? These are probably the strangest examples. Design of these cars is inspired by animals forms. Here are a few examples of interesting animal shaped cars, which stand out from the normal & make their presence felt on the roads. Check them out!
Cat cars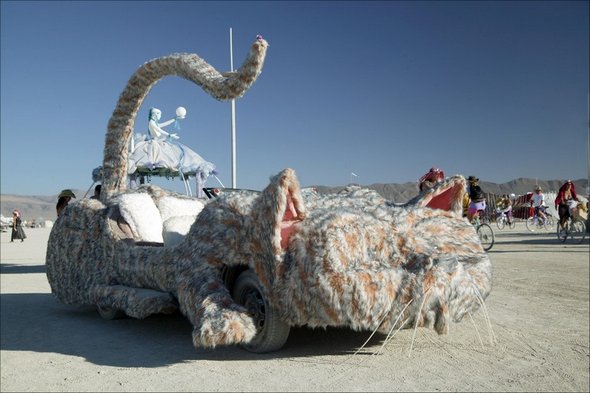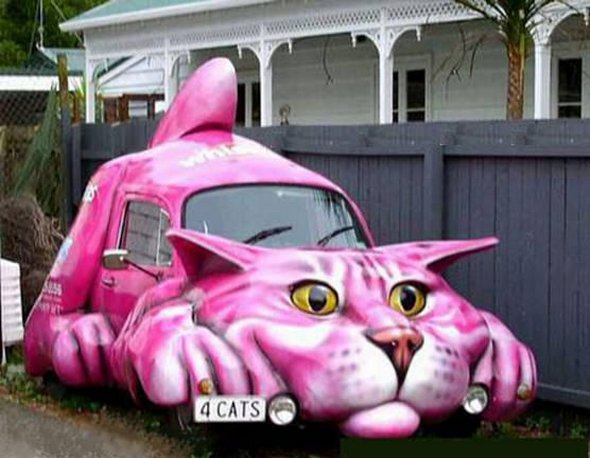 Lobster car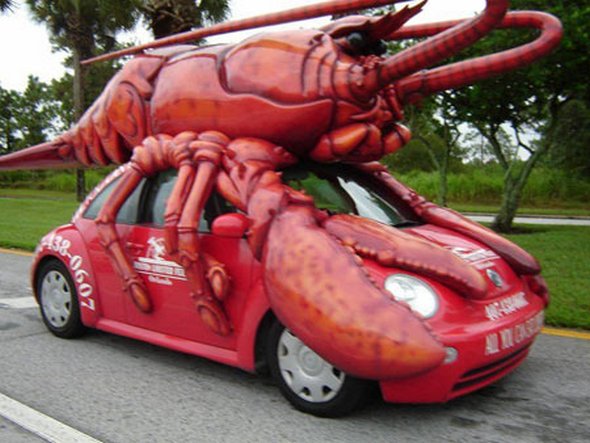 Dragon cars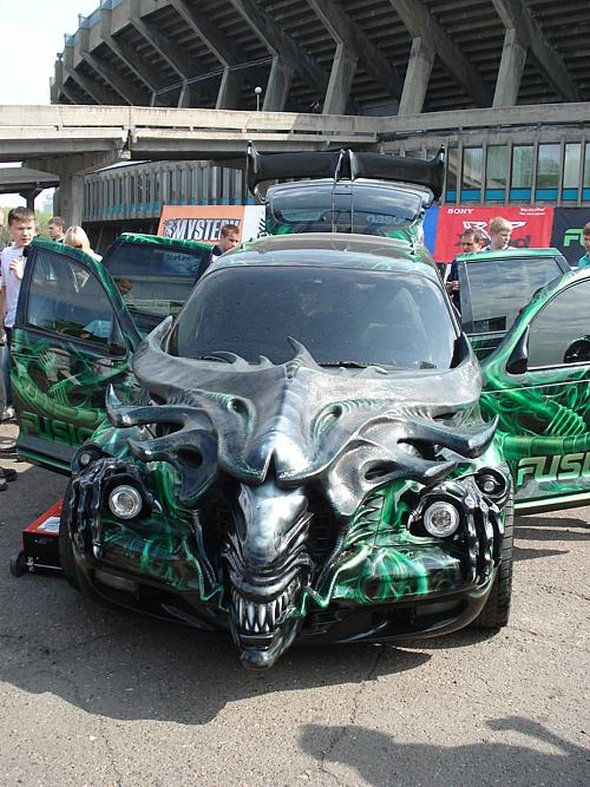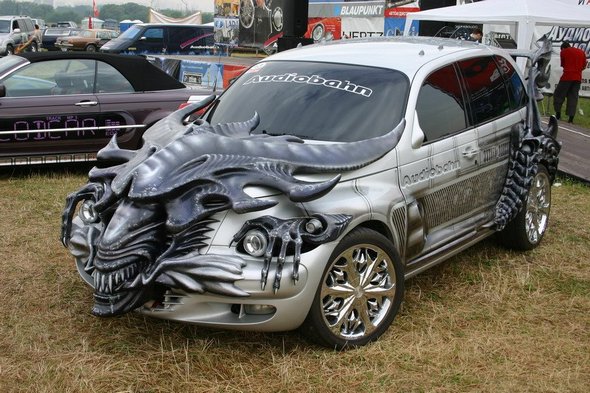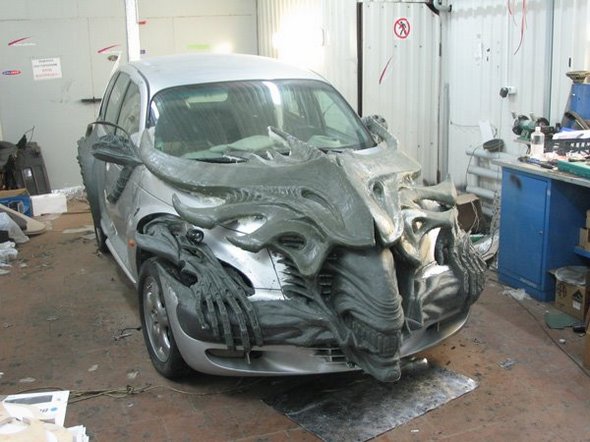 Dog cars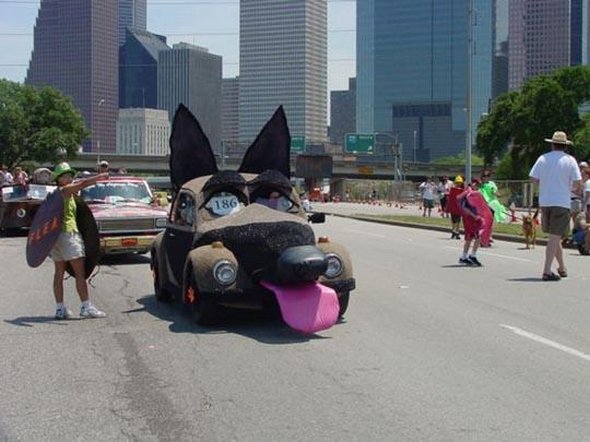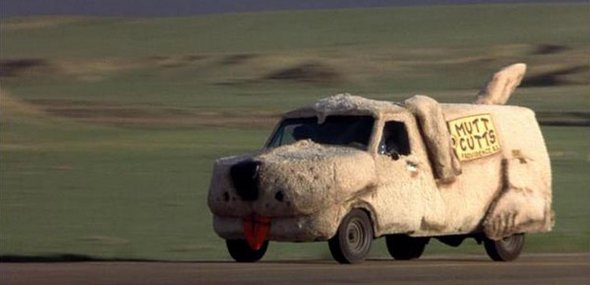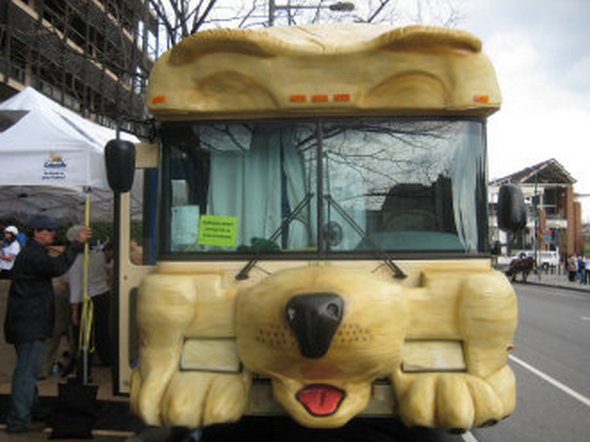 Read more
You MUST see cool photo galleries handpicked for YOU!