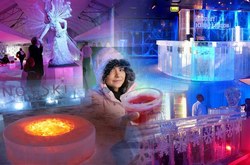 Ice Bar is a drinking establishment primarily made of ice, and bring tons of fun to its lucky visitors. The bars usually contain ice sculptures and other formations and are kept at low temperatures to hinder melting. Mostly a novelty, the ice bar is often considered a tourist destination, as well as a display of monster air cooling systems power!
Here are the pictures of ice bars well known icebars from around the world. I hope this will interest you to visit the one nearest to your home because a visit to ice bar is a unique experience. Judge by yourself.
USA, Orlando
The Ice-bar in Orlando is the first and largest permanent ice bar in America. The ice sculptures are created by a Master Carver who has won awards in the international Ice Carving Olympics and also in Harbin, China at the worlds largest ice festival. Made from over 50 tons of ice, the interior features a crystal palace with throne, fireplace, sofa and chairs all carved into exquisite designs. The cocktails are served in glasses molded from clear ice and are a special design created by a local supplier.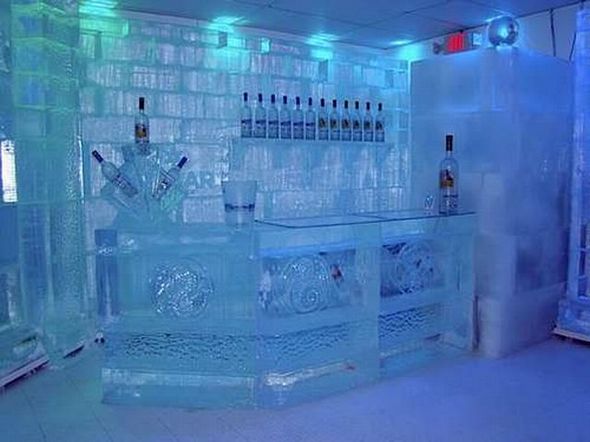 Sweden, Stockholm
The Absolut Ice Bar in Stockholm, Sweden gives new meaning to the phrase "on the rocks." Drinks are served in fist-sized hollow ice cubes, and the barmaid plunks them down on a bar made of clear ice blocks. The walls and tables are also built with ice harvested from the Torne River on the border between Sweden and Finland, where the Ice Bar's management has operated the widely publicized Ice Hotel in Jukkasjärvi since 1989. (The ice bar and its frozen furnishings are rebuilt every six months.)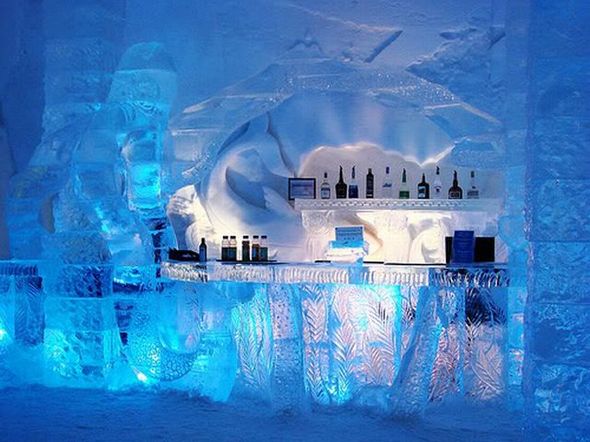 Read more
You MUST see these cool photo galleries!