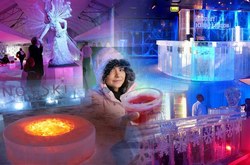 Ice Bar is a drinking establishment primarily made of ice, and bring tons of fun to its lucky visitors. The bars usually contain ice sculptures and other formations and are kept at low temperatures to hinder melting. Mostly a novelty, the ice bar is often considered a tourist destination, as well as a display of monster air cooling systems power!
Here are the pictures of ice bars well known icebars from around the world. I hope this will interest you to visit the one nearest to your home because a visit to ice bar is a unique experience. Judge by yourself.
USA, Orlando
The Ice-bar in Orlando is the first and largest permanent ice bar in America. The ice sculptures are created by a Master Carver who has won awards in the international Ice Carving Olympics and also in Harbin, China at the worlds largest ice festival. Made from over 50 tons of ice, the interior features a crystal palace with throne, fireplace, sofa and chairs all carved into exquisite designs. The cocktails are served in glasses molded from clear ice and are a special design created by a local supplier.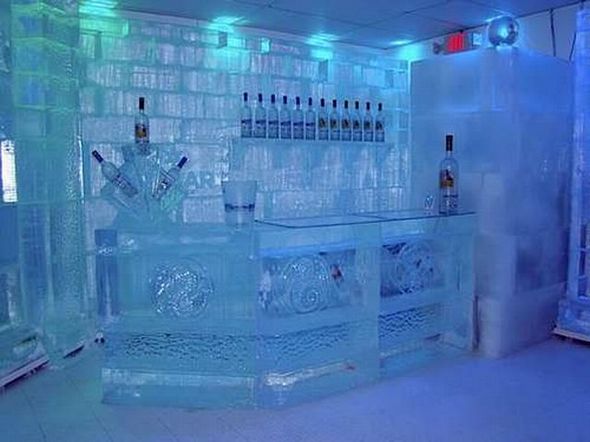 Sweden, Stockholm
The Absolut Ice Bar in Stockholm, Sweden gives new meaning to the phrase "on the rocks." Drinks are served in fist-sized hollow ice cubes, and the barmaid plunks them down on a bar made of clear ice blocks. The walls and tables are also built with ice harvested from the Torne River on the border between Sweden and Finland, where the Ice Bar's management has operated the widely publicized Ice Hotel in Jukkasjärvi since 1989. (The ice bar and its frozen furnishings are rebuilt every six months.)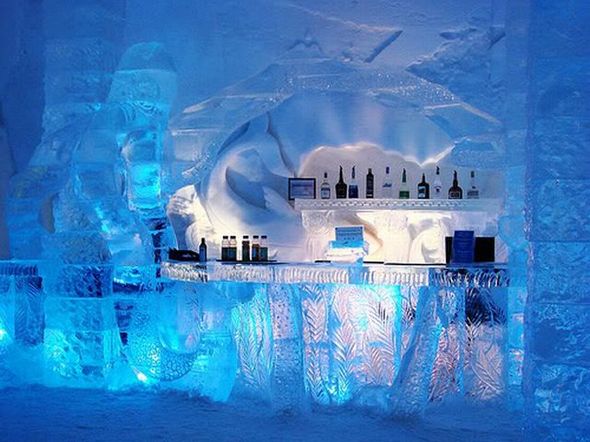 England, London
Experience the extreme
Step into an environment where the walls, bar, tables and even your own personal glass is made of the purest ice.
ABSOLUT ICEBAR LONDON is the UK's only permanent bar made of ice and is kept at minus 5 degress all year round. Everything inside is made out of crystal clear ice harvested especially from the frozen Torne River in Jukkasjarvi, Northern Sweden.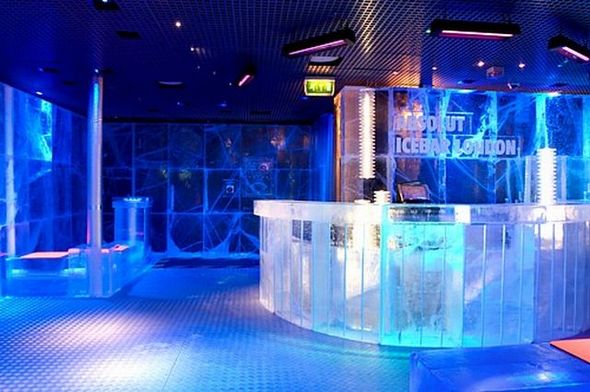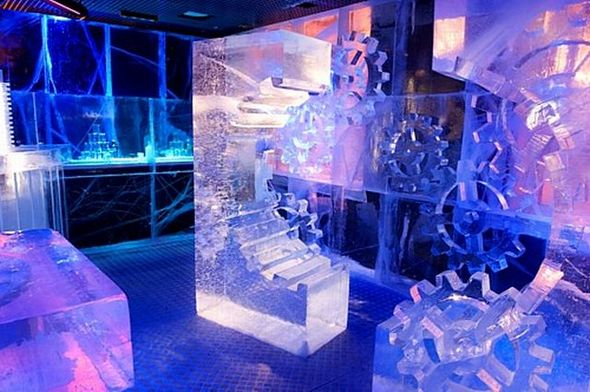 Another ice attraction in London
An entertainer dressed as an Ice Queen performs for the public at a new ice attraction, called Ice Space, next to Tower Bridge in London. The attraction houses ice sculptures, an ice bar, an ice rink and will also feature performance art. The ice attraction has been made with over 2,000 blocks of ice, weighing over 200 tons in total.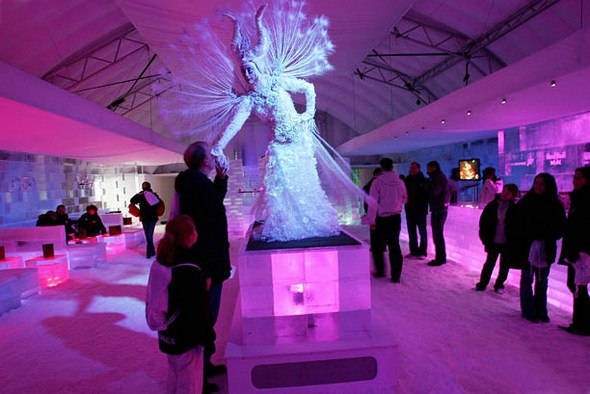 Japan, Tokyo
Girls enjoy cocktail drinks on the ice made bar counter at a press preview of the Absolut Icebar in Tokyo. Asia's first ice bar made from blocks of ice cut from Sweden's Torne river will open here 17 February with an entrance fee of 3,500 yen (30 USD) per person with one drink and winter clothes.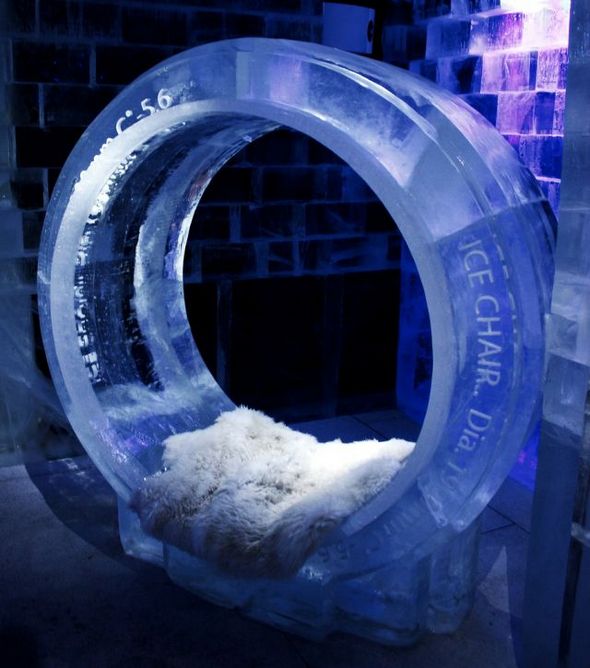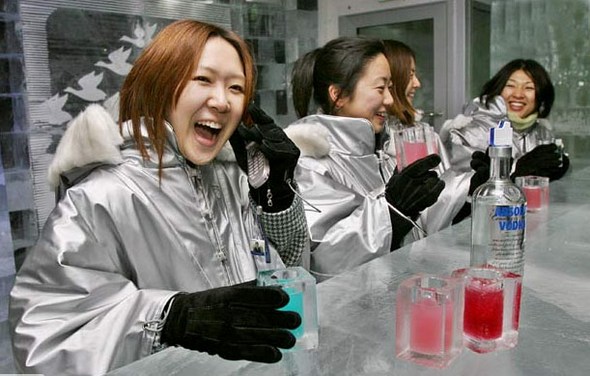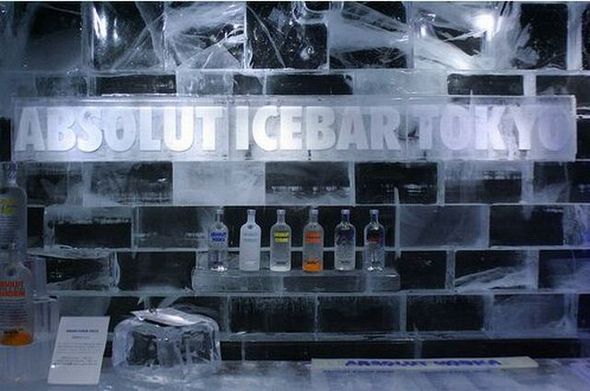 Italy, Milan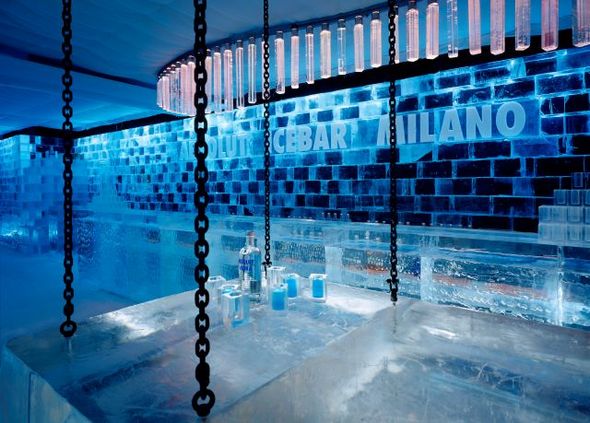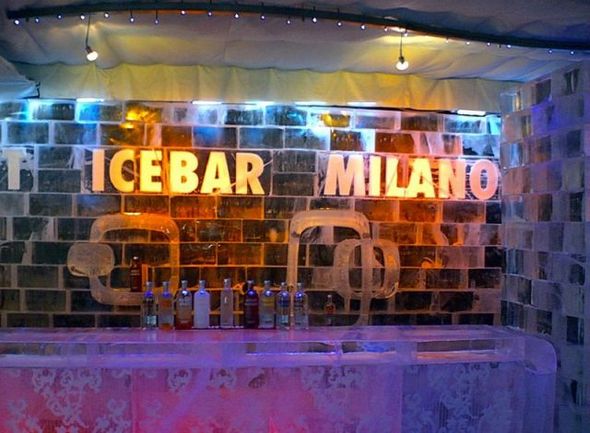 Dubai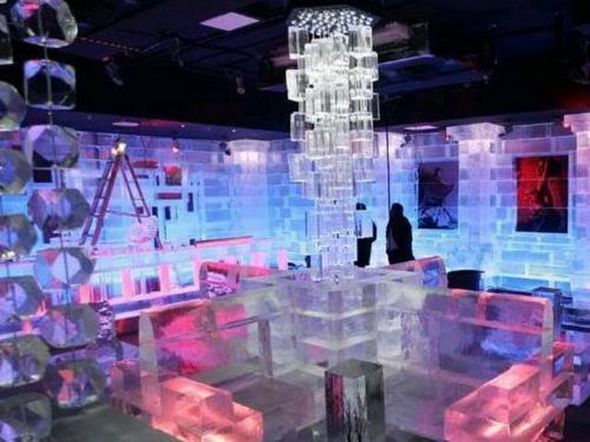 Watch the video of the Chill Out cafe – Dubai
China, Harbin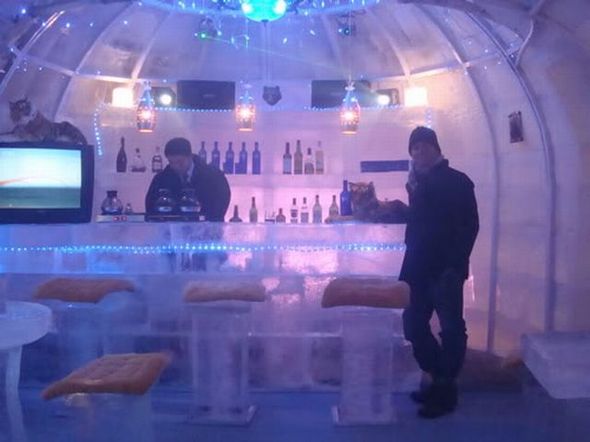 South Africa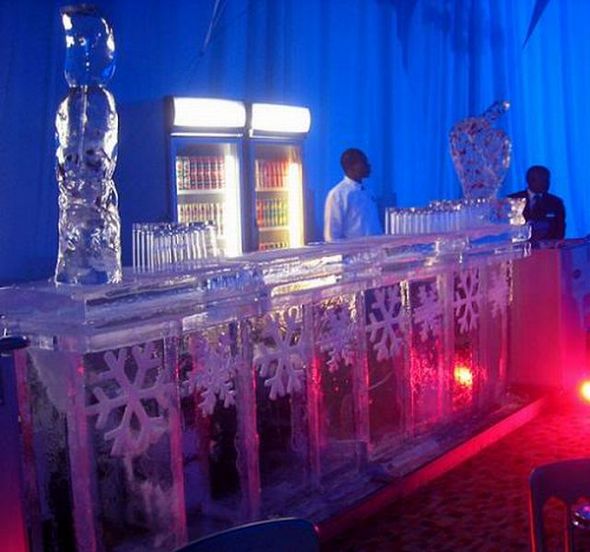 First Ice Bar at Sea on the Third Generation of NCL Cruise Ships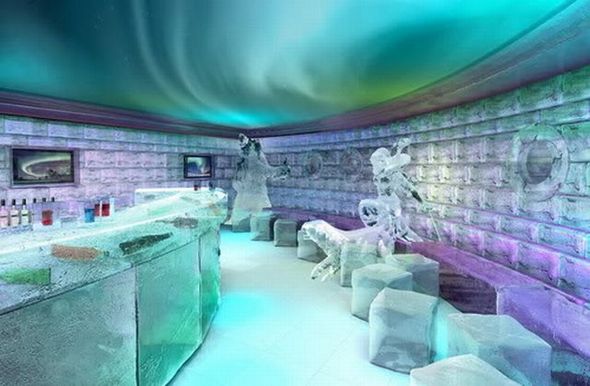 Finland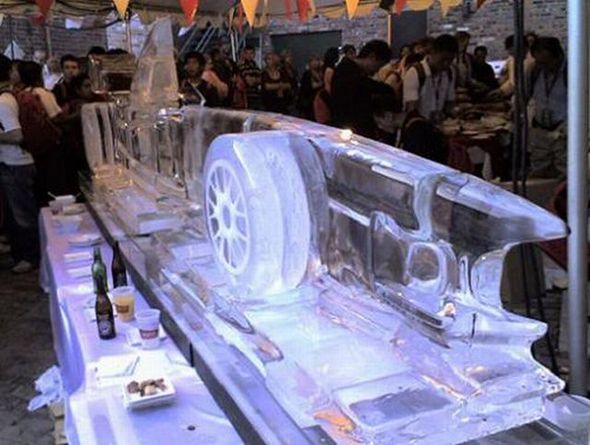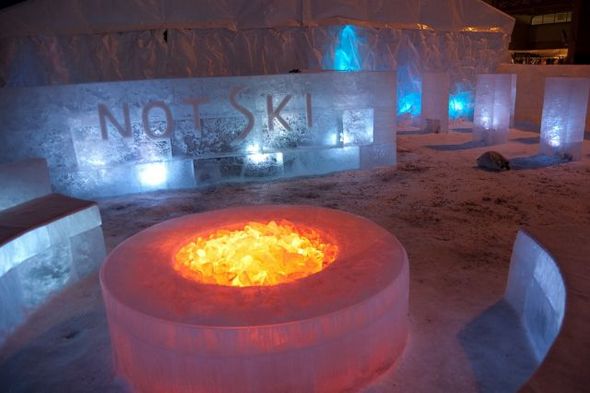 Russia, St.Petersburg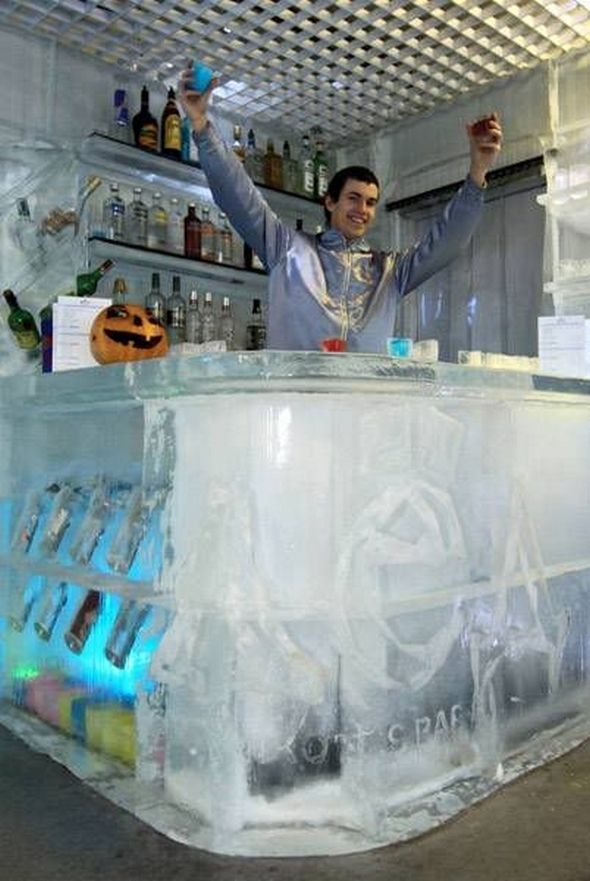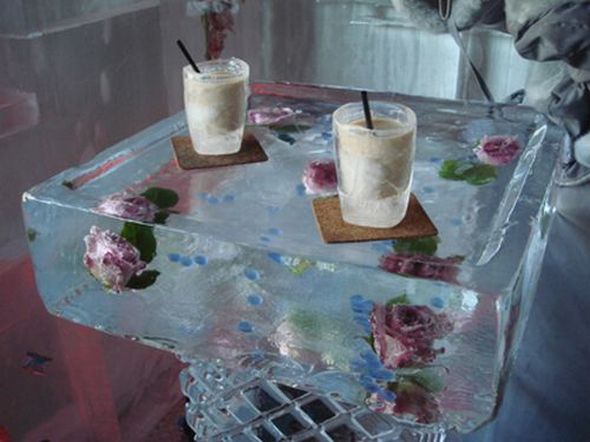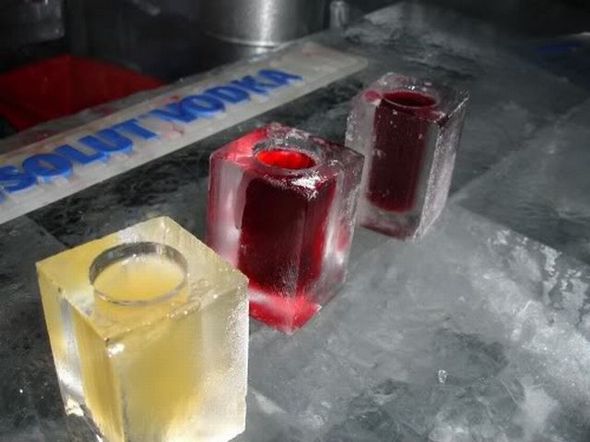 Australia, Sydney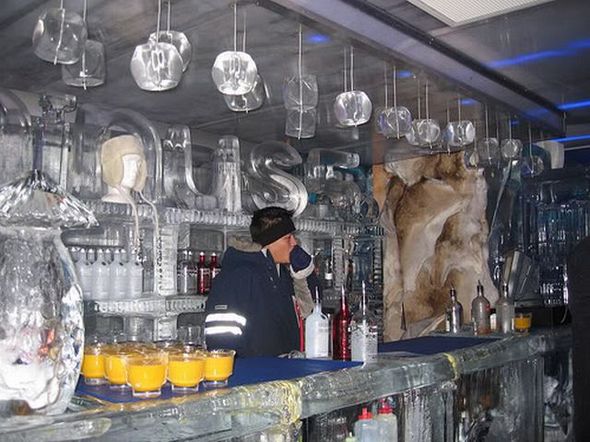 And Melbourne
Enjoying a cocktail at minus 12 degrees in Melbourne's first ice bar called the Chill On, located in the city center. Over thirty tonnes of ice has been used in fitting out the bar with ice sculptures, chairs and a couch alone that weighs in at four tonnes. Costs: 30 dollars (22.5 US dollars) for a half hour visit where they received a free vodka or cocktail in special glasses made of ice as they sit on seats covered with kangaroo skins.
Denmark , Copenhagen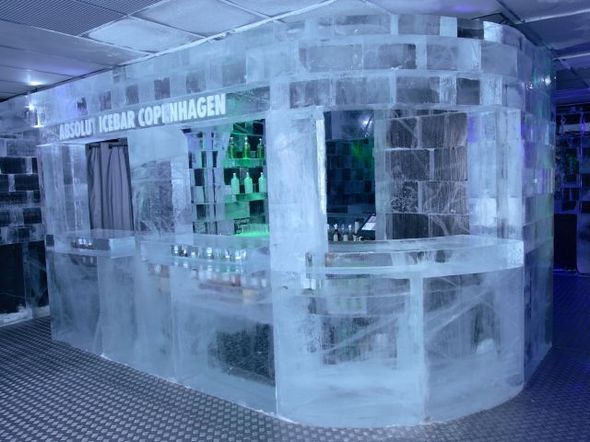 Canada, Quebec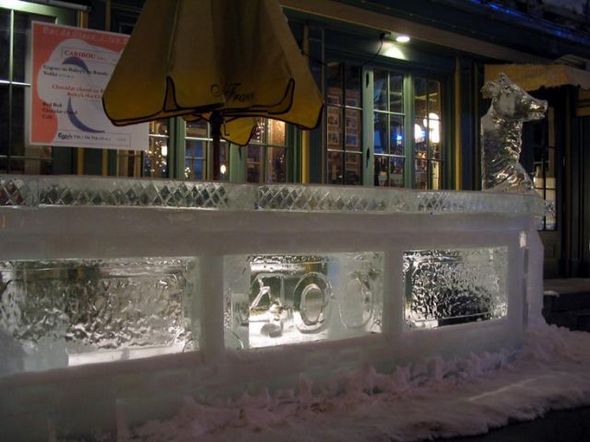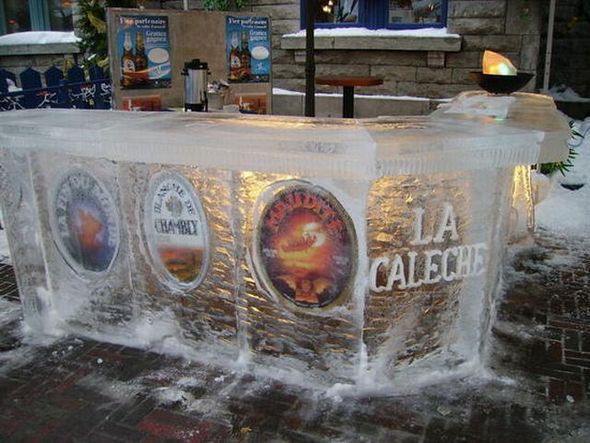 France, Paris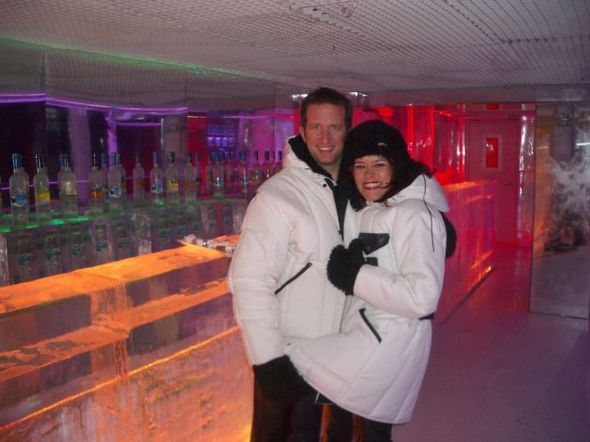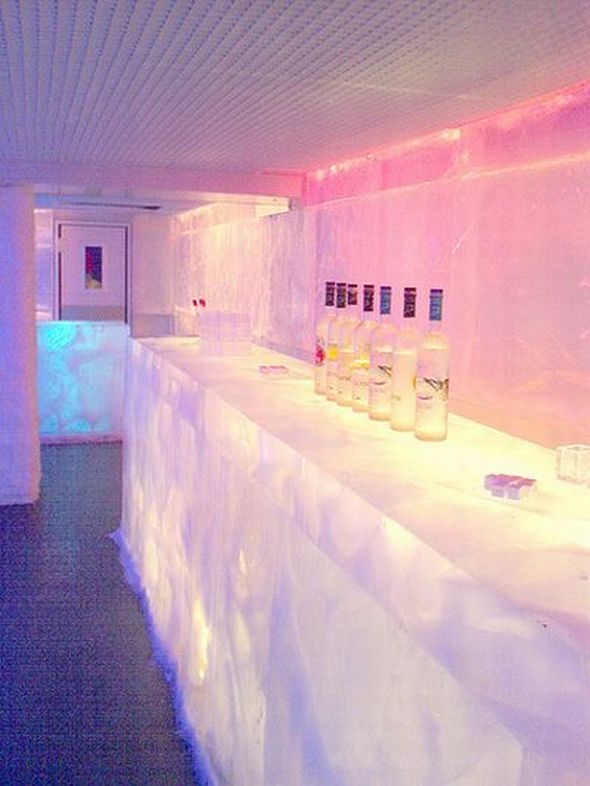 You MUST see cool photo galleries handpicked for YOU!