Fethiye holidays are a feast of sun, sea and sand in an amazingly beautiful city that sits on the ruins of the ancient city of Telmessos. It's one of Turkey's best loved holiday destinations, adored by couples, families and groups alike and particularly popular with Brits.
The local people are famously kind and friendly and because Fethiye is set in such stunning natural splendor, there's plenty to do off-beach as well as on the glorious golden sands. The resort was given an award for the world's best destination by The Times and Guardian in 2007 and it is home to some of the best beaches on the Mediterranean.
You're just 3 miles from the enormous Calis Beach and a little over five miles over lovely hills to the beach at Ölüdeniz, perhaps Turkey's most beautiful. If you're excited by history, this place is rich in wonderful ruins and breath-taking historical sites. Last but never least there are loads of great nightclubs, so it's perfect for party animals too!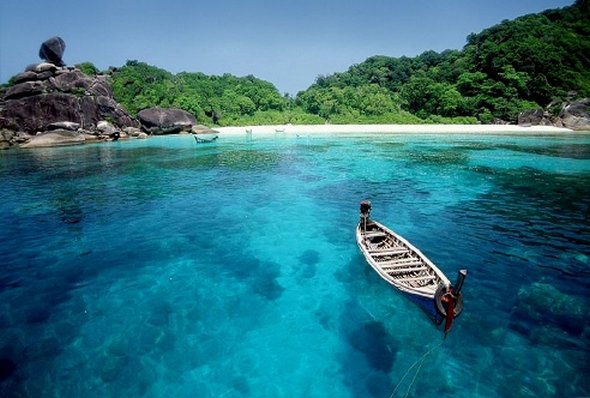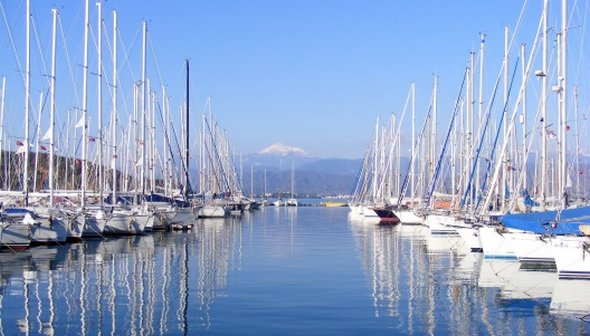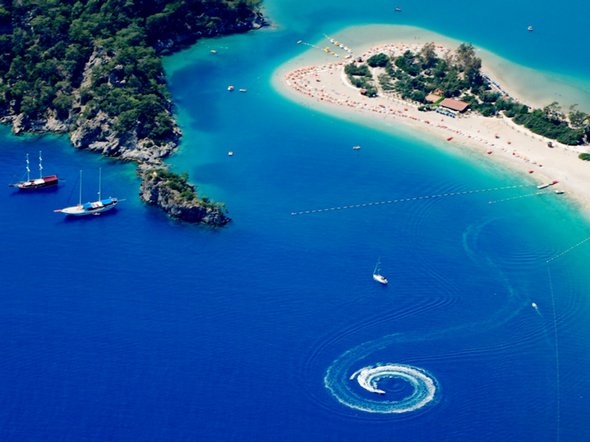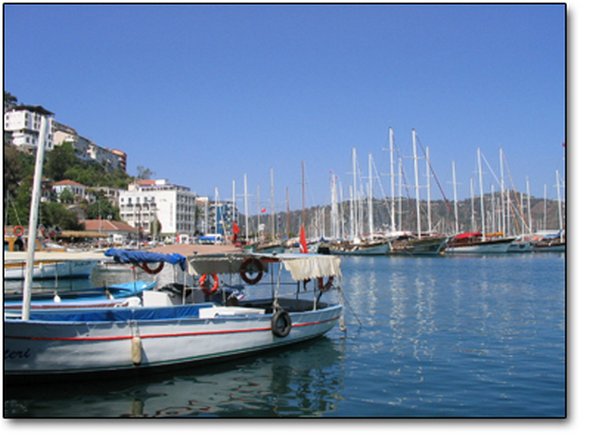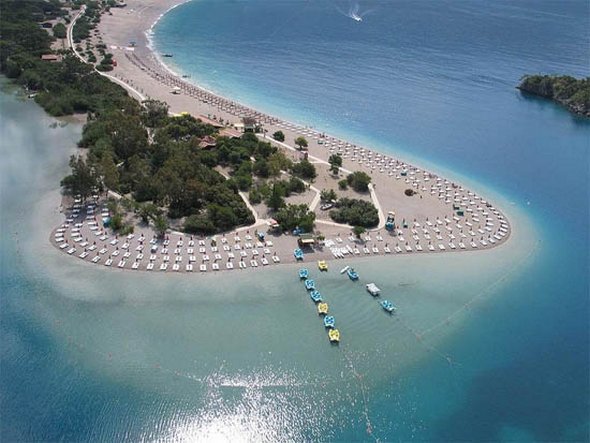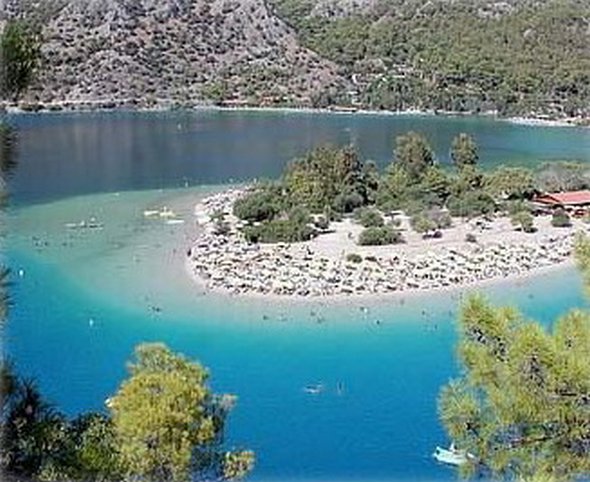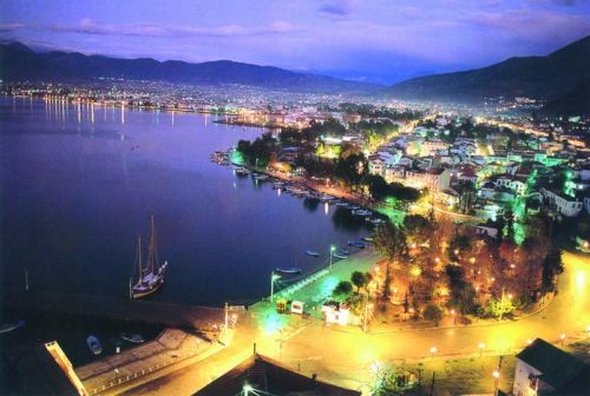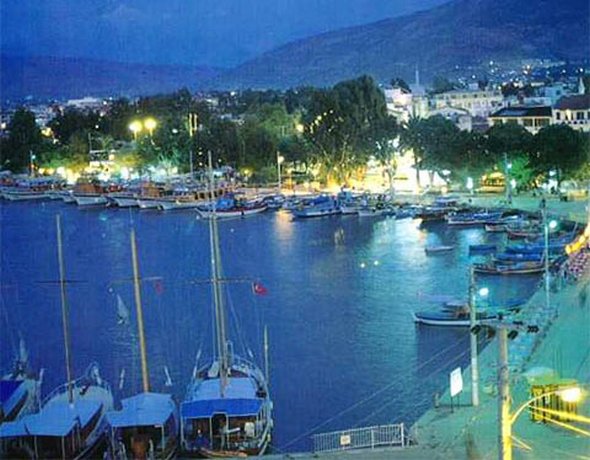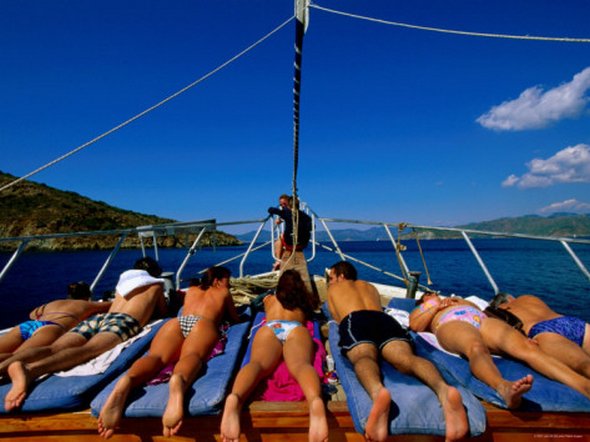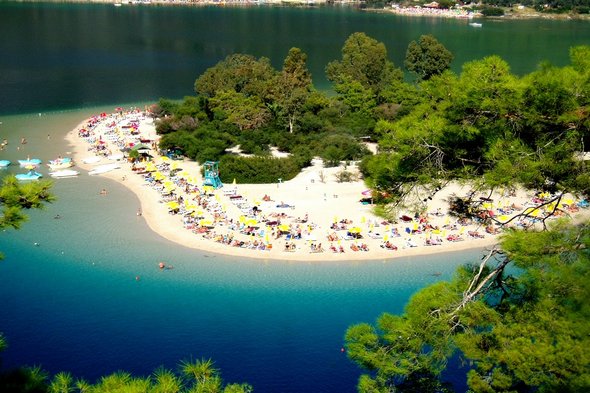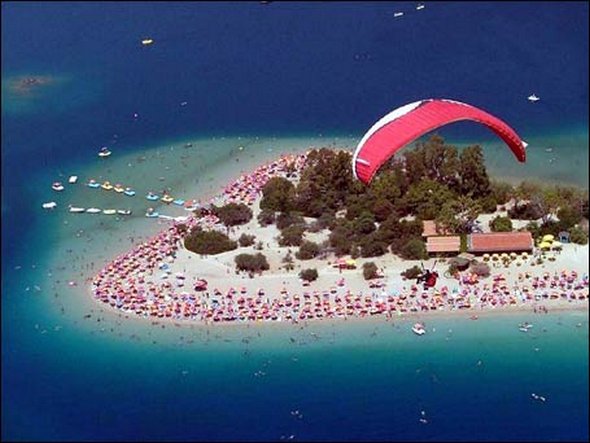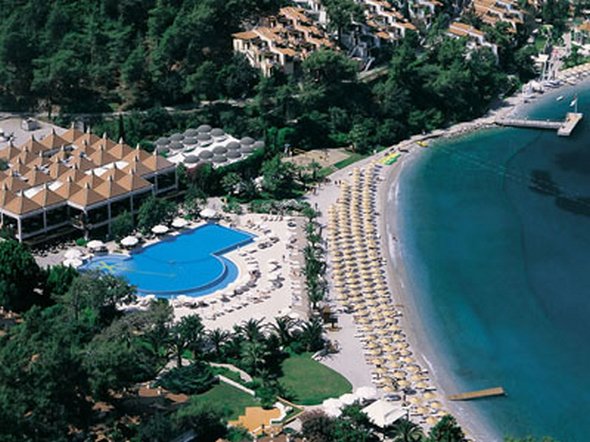 Flying may be one of the safest methods of transportation but it doesn't always look that way, especially when flying in and out of certain airports. These 10 air travel destinations challenge the skill of pilots, the structure of aircraft, and the underwear of passengers.
Tioman Island Airport, Tioman Island, Malaysia
You may not have heard of Tioman Island (known locally as Gunung Daik Bercabang Tiga) but likely you've seen it on TV or at a movie theater: "Bali Hai" in the 1956 film South Pacific was actually Tioman Island. This beautiful tropic isle lies off the east coast of peninsular Malaysia, due east of Kuala Lumpur and roughly north-northeast of Singapore.
Berjaya Air operates 2- and 4-engine turboprop planes capable – barely – of negotiating the single 3,254ft (992m) runway at Tioman Island Airport. Pilots must first set their planes on a heading directly into a mountain range, with the pilot then performing a 90 degree turn to line up the runway. Late touchdowns are ill-advised as overshooting the runway means plunging off a sheer cliff.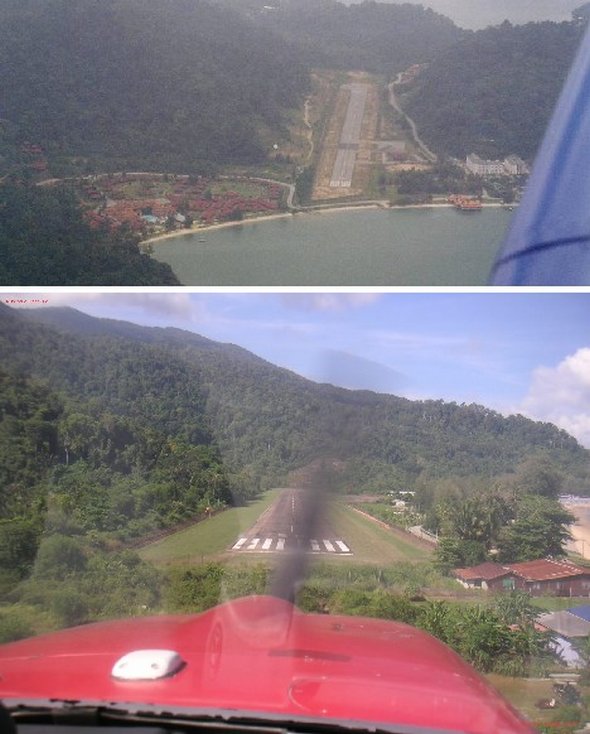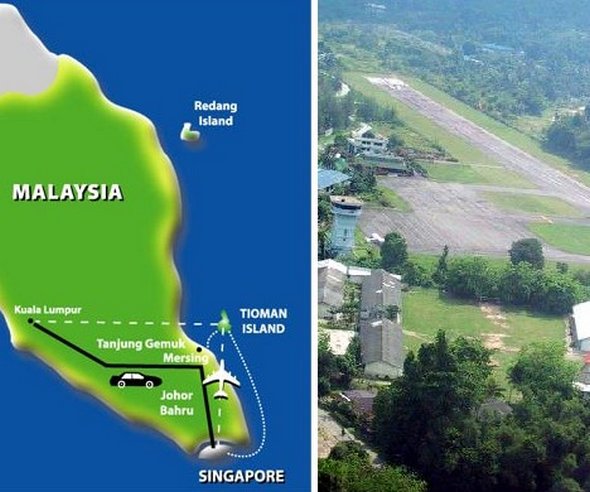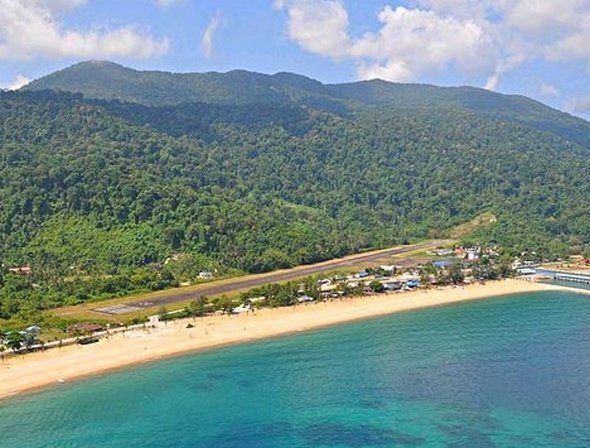 Princess Juliana International Airport, St. Maarten
Originally constructed as a military airport during World War II, Princess Juliana International Airport today serves as the main hub for the smaller island destinations of the Caribbean. Takeoffs from the airport require quick reflexes as a sharp turn must be made immediately after becoming airborne, so as not to slam into the mountains.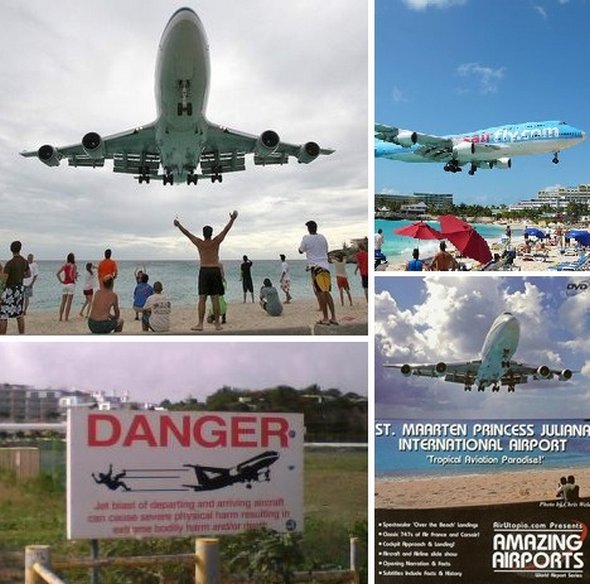 Read more
Experience the adrenaline rush of taking off and flying high in the largest helicopter ever produced. The Hotelicopter features 18 luxuriously-appointed rooms for adrenaline junkies seeking a truly unique and memorable travel experience.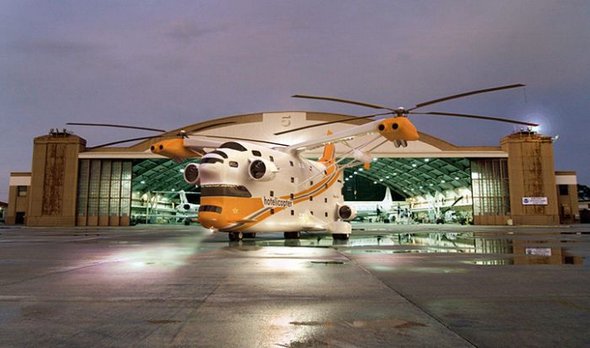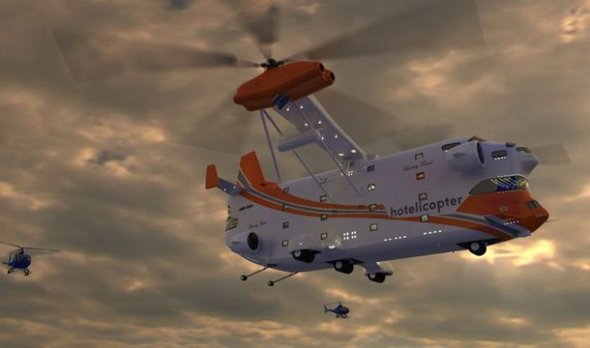 Each soundproofed room is equipped with a queen-sized bed, fine linens, a mini-bar, coffee machine, wireless internet access, and all the luxurious appointments you'd expect from a flying five star hotel. Room service is available one hour after liftoff and prior to landing. The Hotelicopter's excellent crew and staff make your security and safety their number one priority. Our vehicle meets or exceeds all safety, operating, and maintenance requirements outlined by the FAA in the CFR (Code of Federal Regulations) relating to transport category rotorcraft.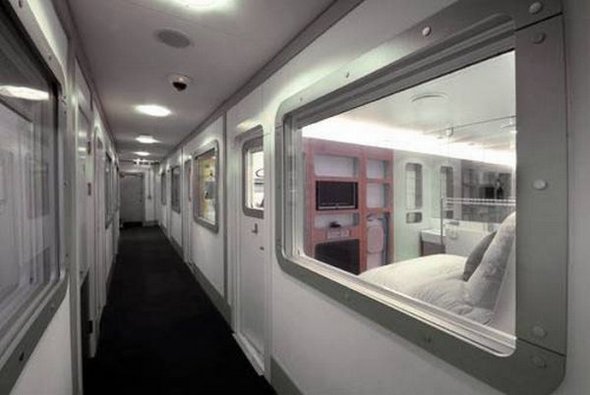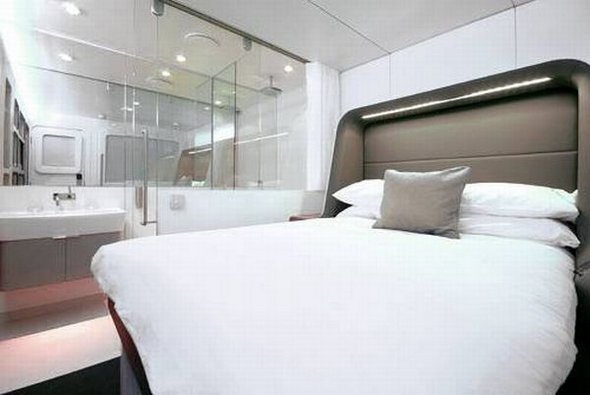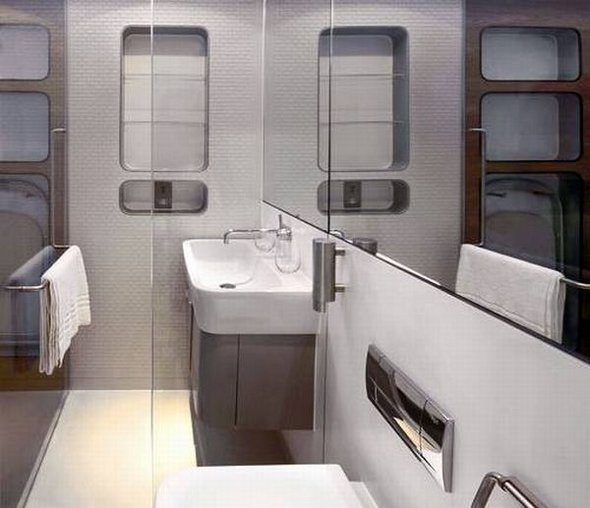 Read more
These are the photos of futuristic commuting cars designed to maximize space and ease commuting designed by different contemporary designers!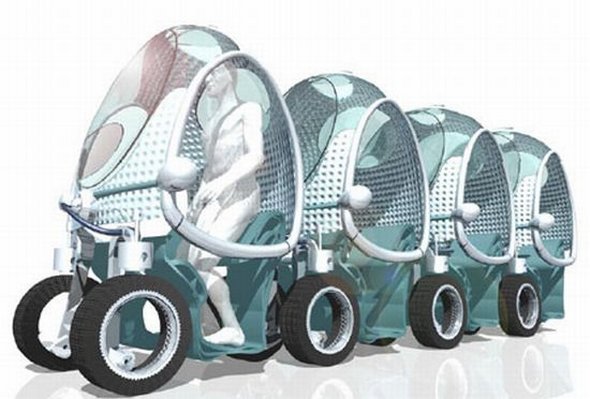 The ideas of space, design and commuting are constantly being challenged with the next generation designers and engineers bringing both form and functionality together in the most spectacular of forms. Commuting across the city for work or to run errands has always been viewed in the same fashion as any other and most designers and car makers tend to ignore or overlook the specific features that it demands. Modern designers are making sure that they do not make the same mistake by designing cars that are task-oriented and target a specific consumer.
The design aim of these cars is at making the travel across the city in a day a lot more convenient and a lot easier. It is all about being simple and compact rather than pompous and extravagant. That does not mean that these machines are going to go unnoticed either. Just take a look for yourself!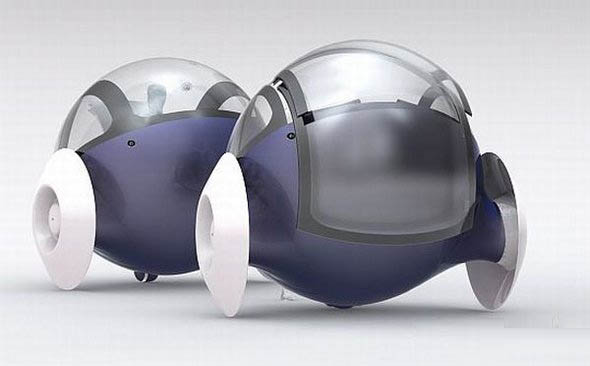 You do buy a lot of souvenirs when going on a trip or a holiday. Here is a suggestion of what you could do on your future vacations in order to spice things up. Take your souvenir and photograph it in such a way that it looks like the real tourist attraction it represents. This way you'll have loads of fun and keep a nice memory. Also, a very fun way to spend your time sightseeing. I know I can't wait to try this next time I travel on a vacation to Paris, New York or London etc.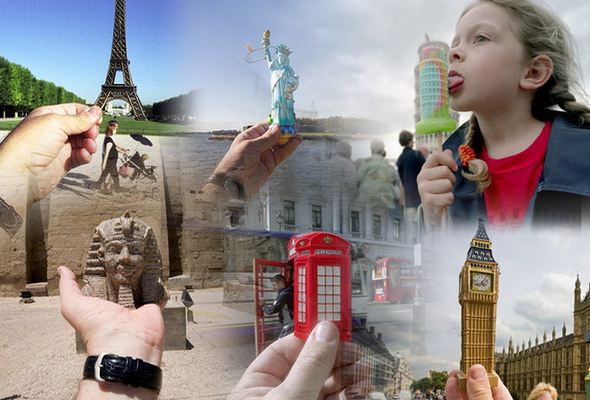 You can find more photos and related stories on Michael Huges's blog and on Flickr Souvenirs Series
These are the shots of the Souvenirs book which has been beautifully designed and produced by fivefootsix in London. Read more
After departing Athens, Greece on October 30th, the Olympic Flame has been traveling across Canada, now about 1/3 of the way into its 106-day, 26,000 km overland relay (another 18,000 km by air). Over 12,000 torch-bearers will carry the flame along a winding path covering all of Canada, passing through over 1,000 communities total – from Toronto, Winnipeg and Calgary to smaller communities such as Gwa'Sala-Nakwaxda'xw, Notre-Dame-du-Lac, Moose Jaw and Sheshatshiu. The final destination: Vancouver's BC Place on February 12, 2010, where it will light the Olympic Cauldron and signal the start of the Vancouver 2010 Olympic Winter Games.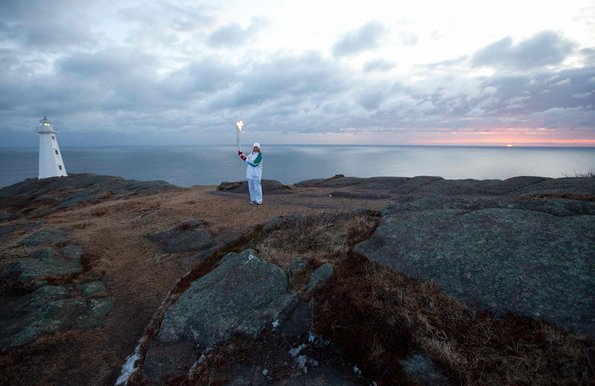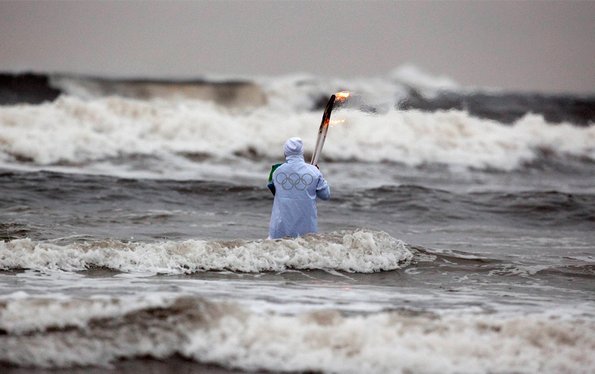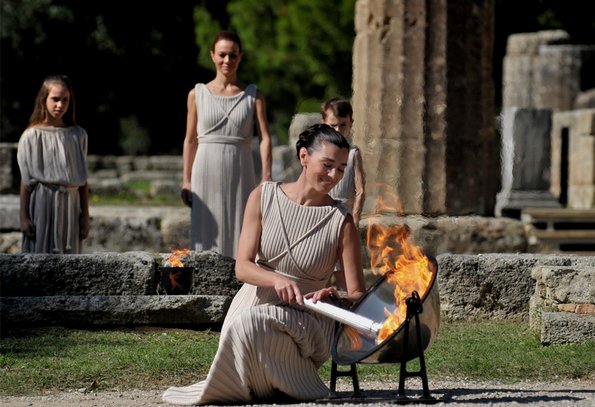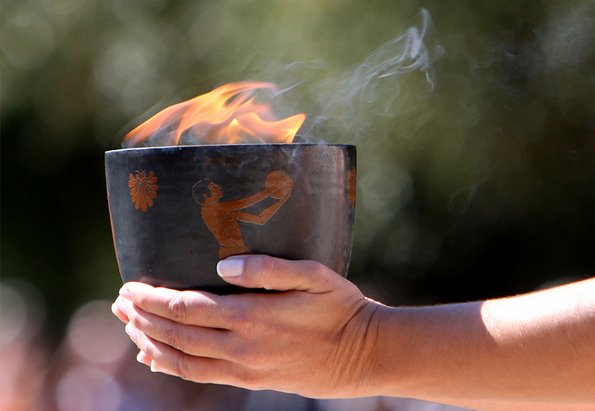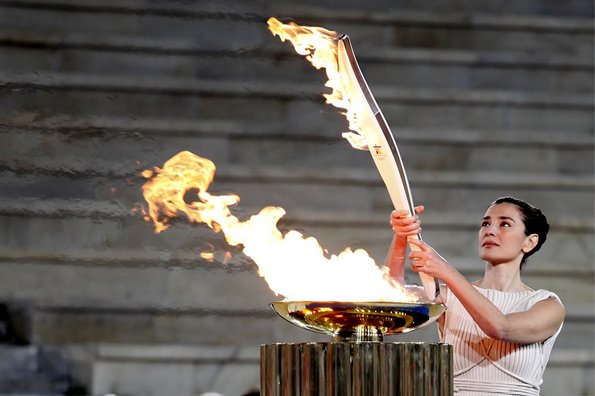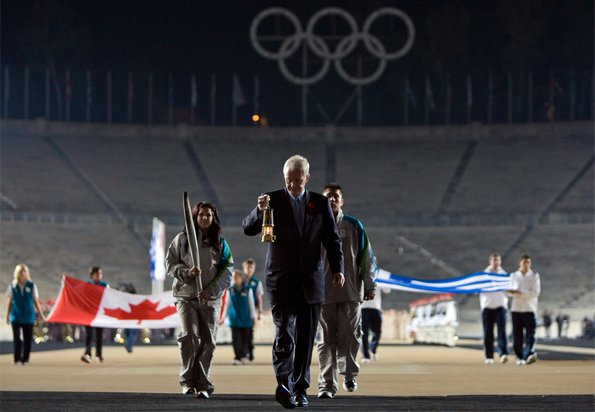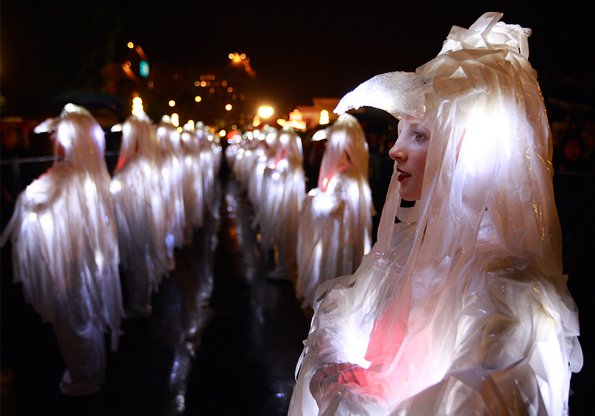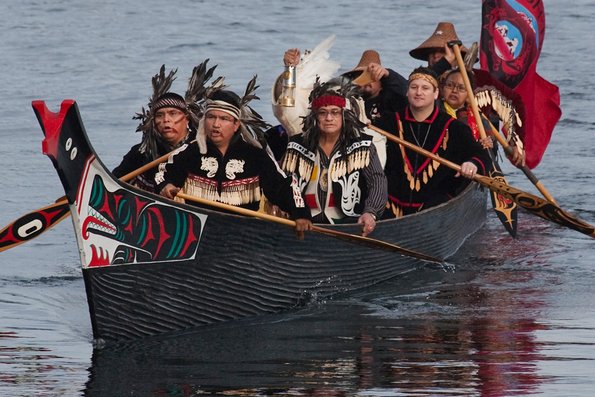 Read more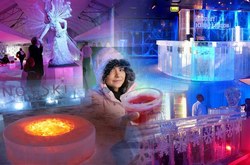 Ice Bar is a drinking establishment primarily made of ice, and bring tons of fun to its lucky visitors. The bars usually contain ice sculptures and other formations and are kept at low temperatures to hinder melting. Mostly a novelty, the ice bar is often considered a tourist destination, as well as a display of monster air cooling systems power!
Here are the pictures of ice bars well known icebars from around the world. I hope this will interest you to visit the one nearest to your home because a visit to ice bar is a unique experience. Judge by yourself.
USA, Orlando
The Ice-bar in Orlando is the first and largest permanent ice bar in America. The ice sculptures are created by a Master Carver who has won awards in the international Ice Carving Olympics and also in Harbin, China at the worlds largest ice festival. Made from over 50 tons of ice, the interior features a crystal palace with throne, fireplace, sofa and chairs all carved into exquisite designs. The cocktails are served in glasses molded from clear ice and are a special design created by a local supplier.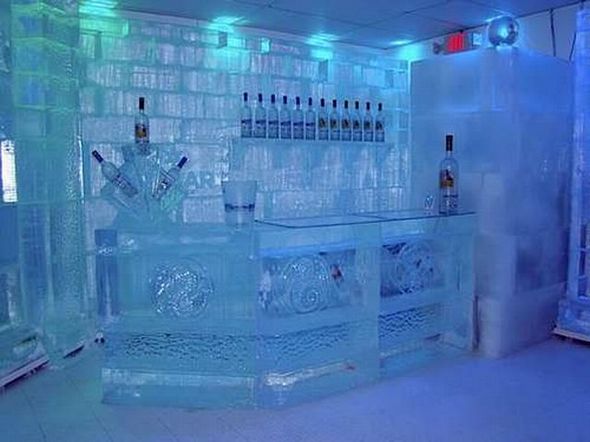 Sweden, Stockholm
The Absolut Ice Bar in Stockholm, Sweden gives new meaning to the phrase "on the rocks." Drinks are served in fist-sized hollow ice cubes, and the barmaid plunks them down on a bar made of clear ice blocks. The walls and tables are also built with ice harvested from the Torne River on the border between Sweden and Finland, where the Ice Bar's management has operated the widely publicized Ice Hotel in Jukkasjärvi since 1989. (The ice bar and its frozen furnishings are rebuilt every six months.)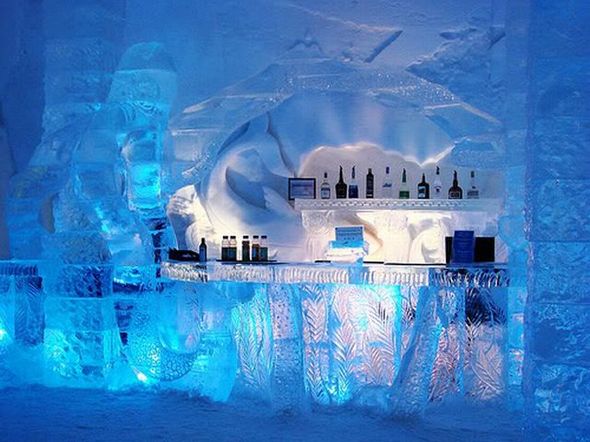 Read more
You MUST see these cool photo galleries!