Cassette Tape Art is fascinating new technique for creating impressive artwork. These creative works have been created by artist Erika Simmons. In this series artist uses tape to create most entertaining black and white images of famous people from the worlds of music, movie and even science and classic music. In this gallery you can find celebrities like: Michael Jackson, Nick Cave, Bob Marley, Merlin Monroe, Jimmy Hendrix and many other.
Here technique proves to be very innovative and fascinating, but it is not only this innovative tape material that is fascinating about these portraits. The end result, awesome designed sculpture/paintings,  is what create and aura of coolness around these works. The level of details in this portraits captivates with its beauty.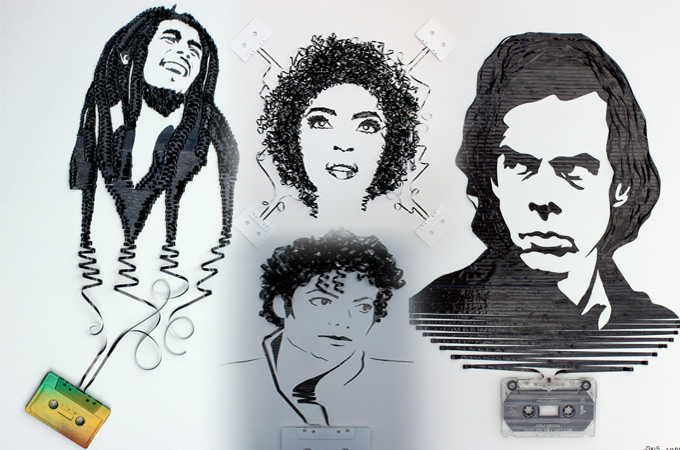 About the artist: Erika Iris Simmons (pseudo name iri5) is an imaginative painter and sculptor who is driven by an incredible passion for self-expression through art. Her works are often noted for their unique and innovative style that focuses on recycling found materials, such as old cassettes and used books. Her use of such a variety of techniques and materials make her work an excellent choice for a wide range of projects and purposes. iRI5′s art has also been featured on major websites and in newspapers and magazines all over the world.
These images and many other Cassette Tape Art works can be found here.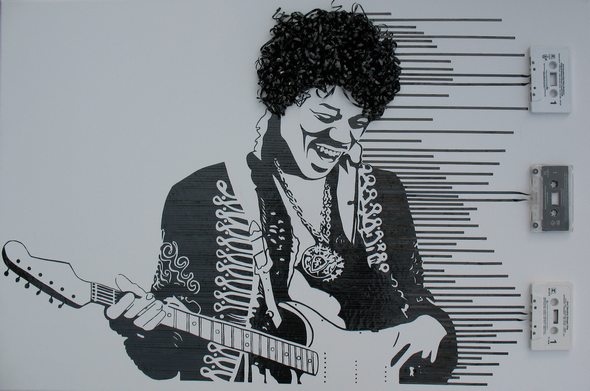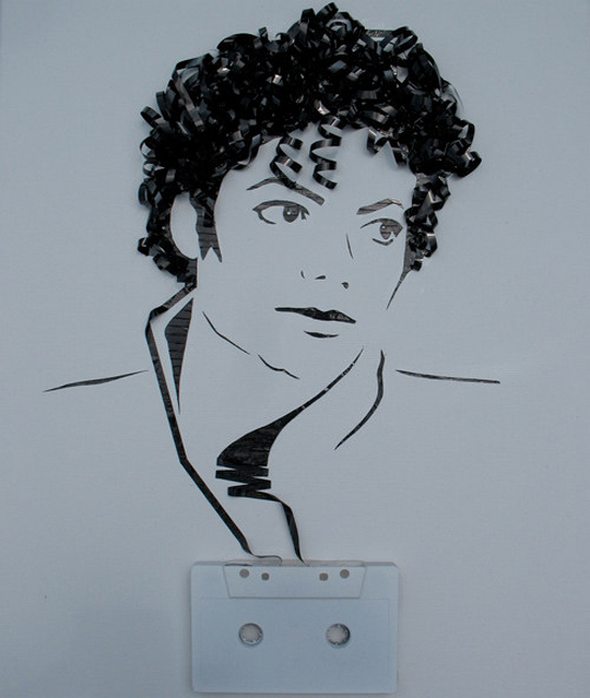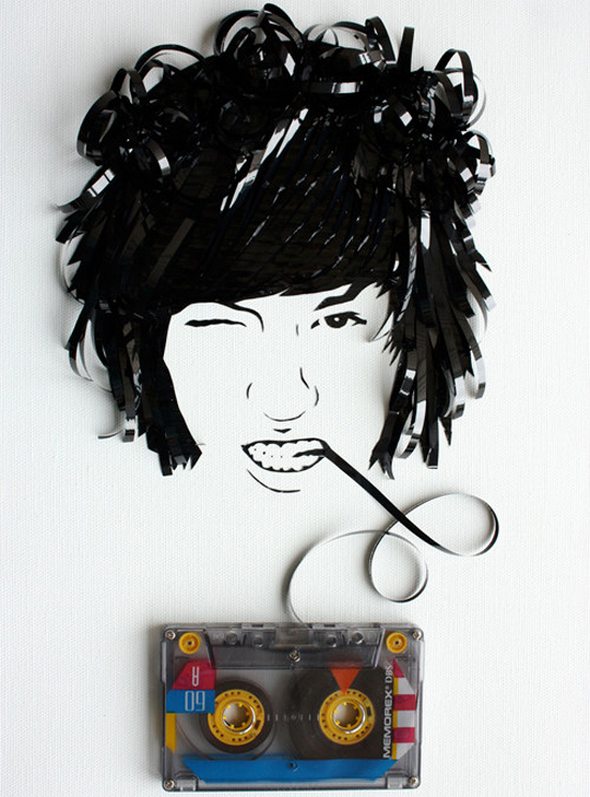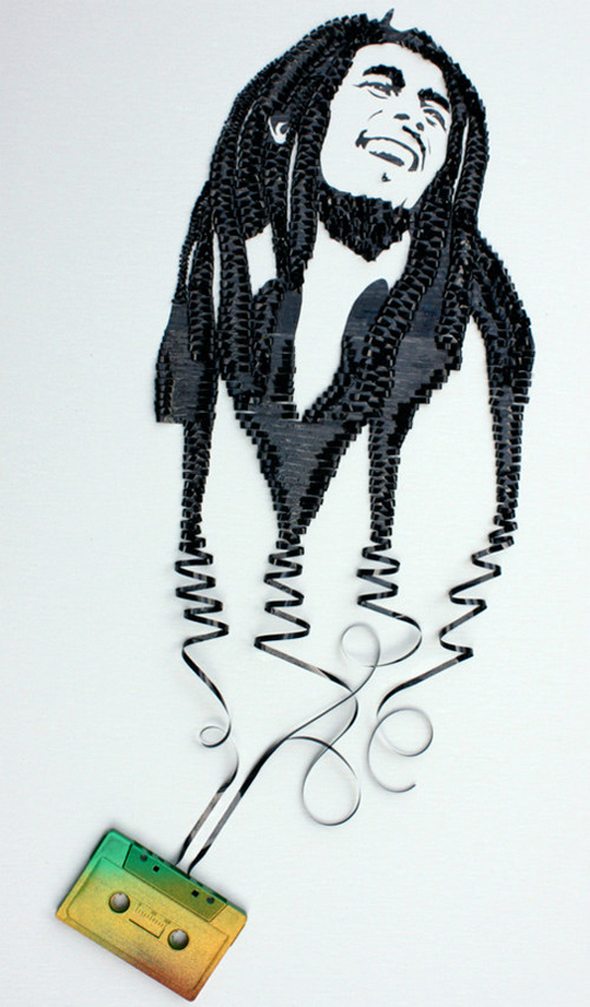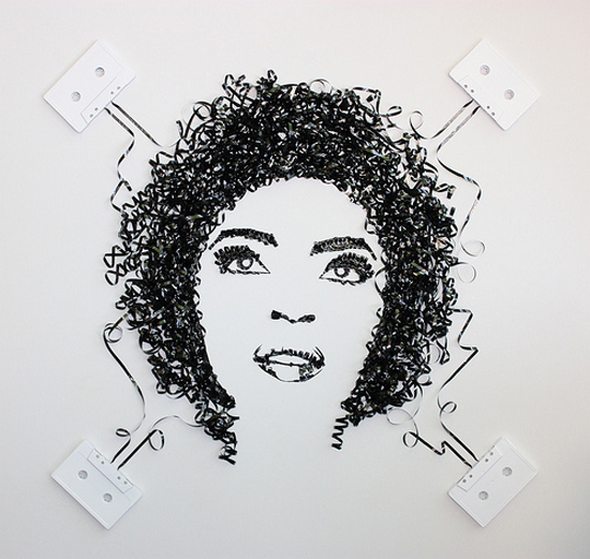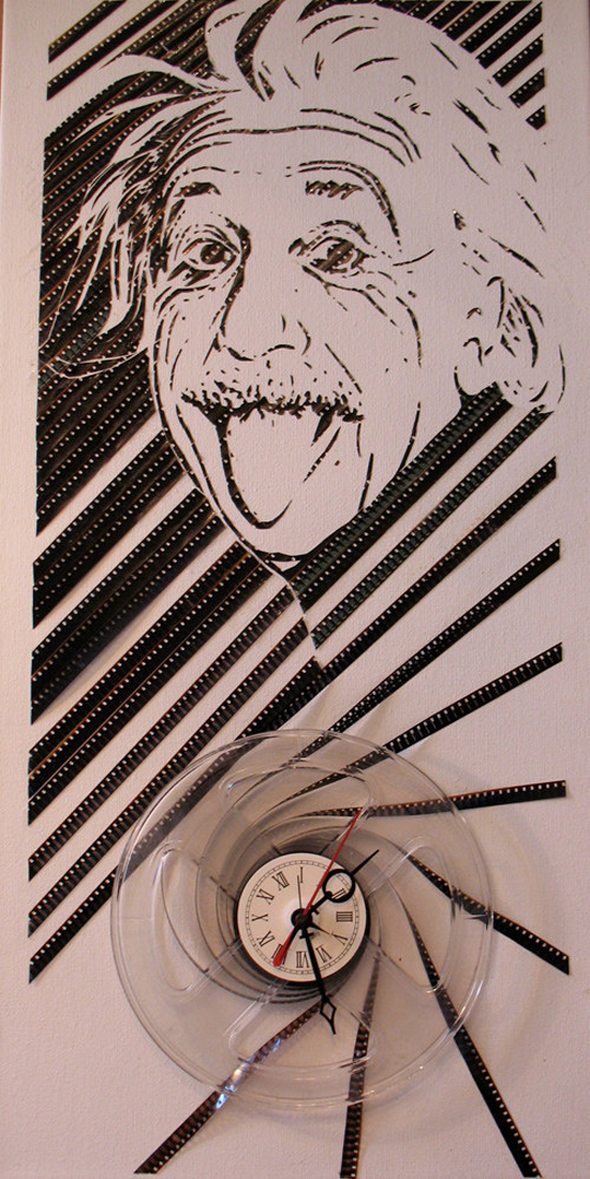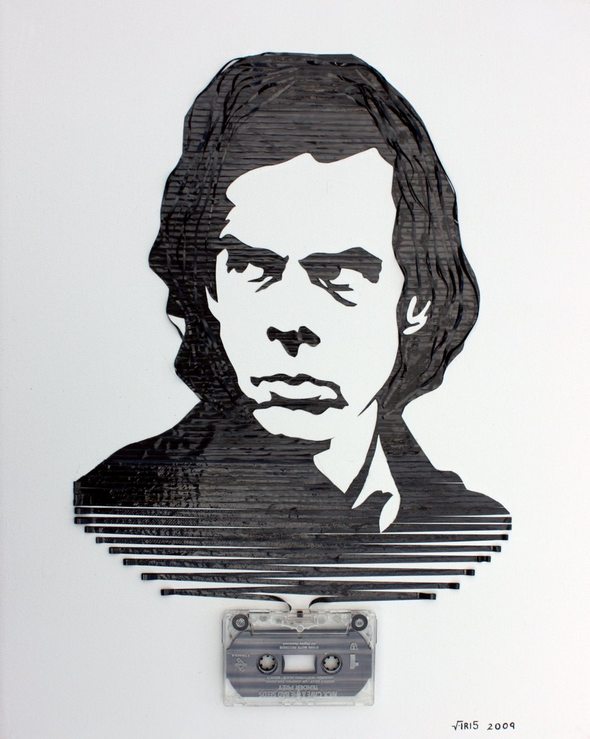 Read more
You MUST see cool photo galleries handpicked for YOU!
Dancers Among Us is a collection of NYC dance photographs featuring members of the Paul Taylor, Mark Morris and Martha Graham Dance Companies. This is an ongoing project that began in the spring of 2009. There were no trampolines or other devices used for these images, just thousands of hours of training!
If some cool photos would ever make you jump up out of joy than Dancers Among Us taken by Jordan Matter photo series will be able to do just that.
Jordan explained the inspiration behind this series:
"The idea for this body of work came during a performance by the Paul Taylor Dance Company. I was inspired by the dancers' stunning combination of artistry and athleticism. Their commitment obviously extends beyond the rehearsals and performances- it is a way of life. I began to photograph these dancers as everyday people. In the photographs they are away from the stage, yet they cannot leave dance behind. As they go about their daily routines, they do so as dancers. This speaks to the power of a passionate life; if you're fully invested in something, it is always with you."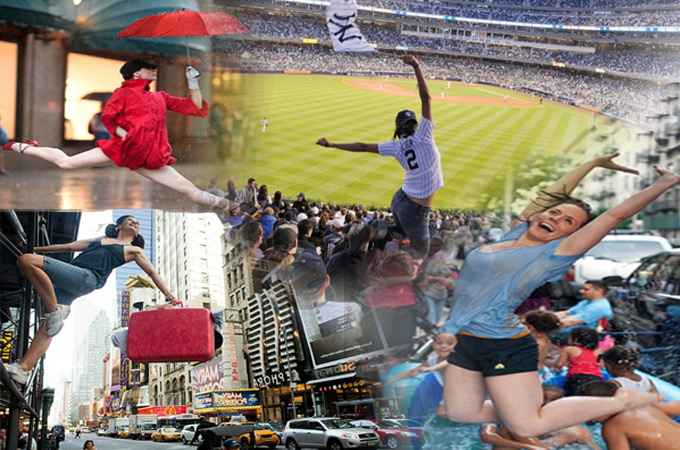 He continues to discuss deeper meanings of Dancers Among Us photo project:
"I wondered about the impact of the recession on people's identities. If a woman loses her job, does she lose a part of her identity as well? Who is the journalist, if he is no longer employed to write? Who is the chef without a kitchen? Is our identity formed by our passion, or our employment?
I believe in the strength of a life's mission. If you dedicate yourself to a career that inspires and excites you, this commitment will be your foundation. As these dancers ride the subway, go to a baseball game or cross the street, they remain dancers; it is their lifeblood."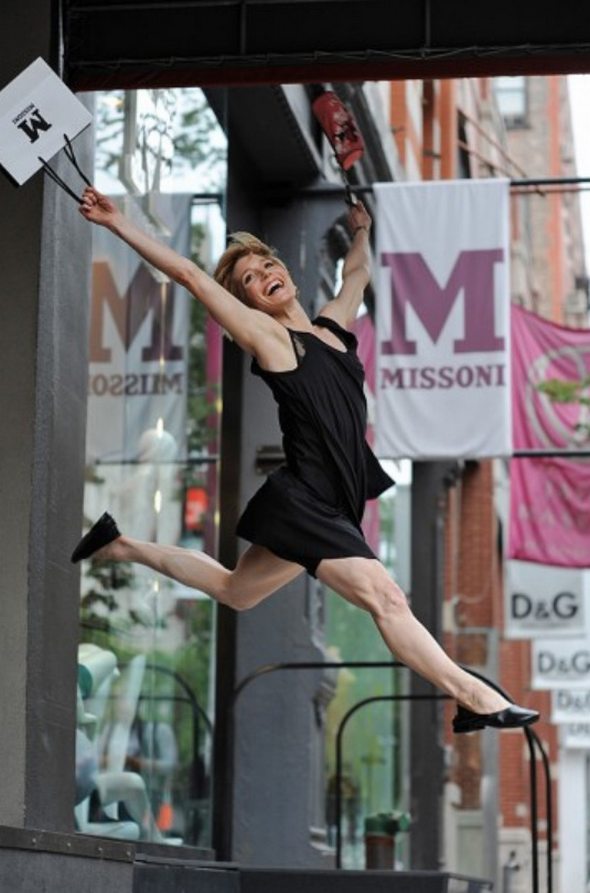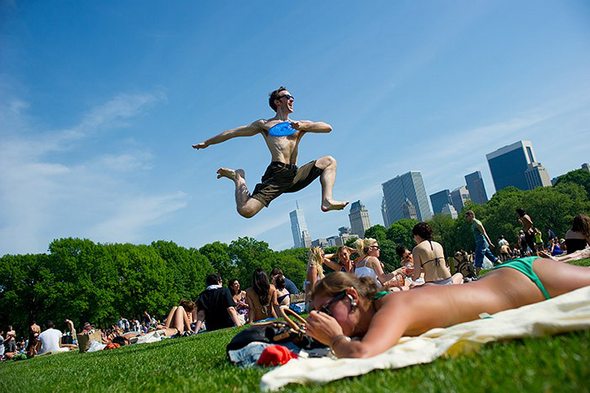 You MUST see cool photo galleries handpicked for YOU!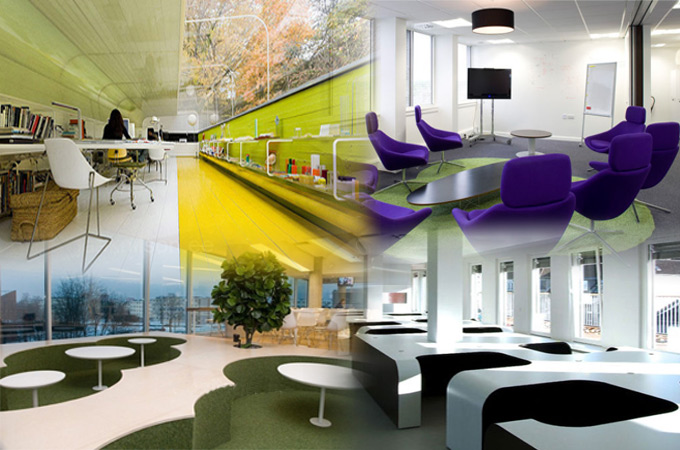 Have you ever considered how would working for a huge successful company look like? These images of their cool offices might help you get the picture. Judging by these photos the prospect of working in this kind of work environment would seem really attractive to anyone.
After all, the foundation of a company are its workers. If you have a big successful company you must have satisfied and creative workers. By the looks of it, the companies try to stimulate work by creating the most amazingly designed offices for their employees, the kind of offices that wold tickle your imagination and inspire you with fresh ideas.
Here is an overview of 24 coolest corporate offices (and their locations,  so that you know where to apply for the job).
You might also like to see the comparison between the two coolest:  Google Offices vs. Facebook Offices
Selgas Cano Architecture (Madrid, Spain)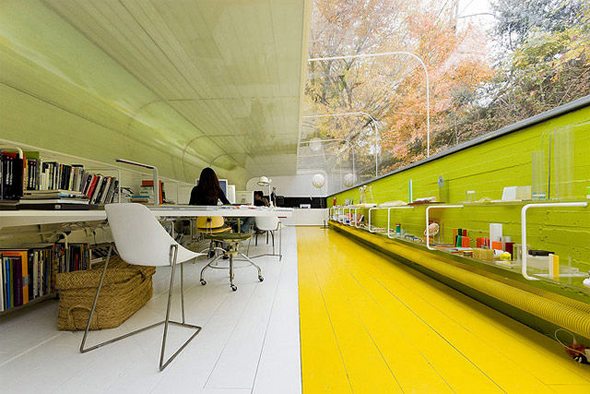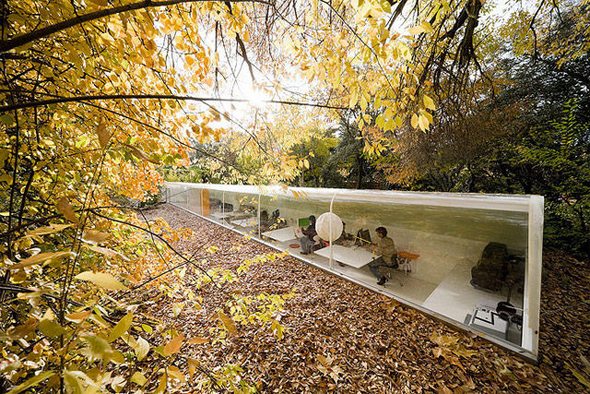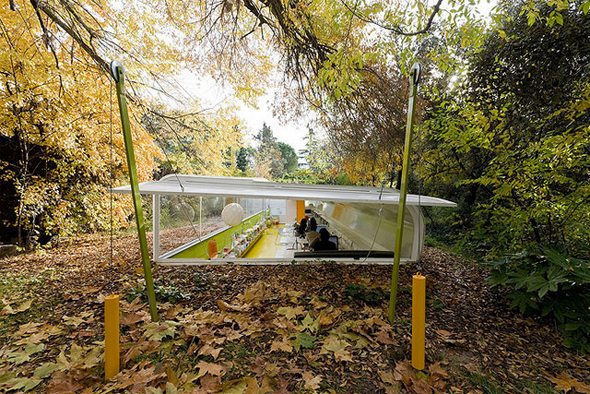 (More information and images link)
Cartoon Network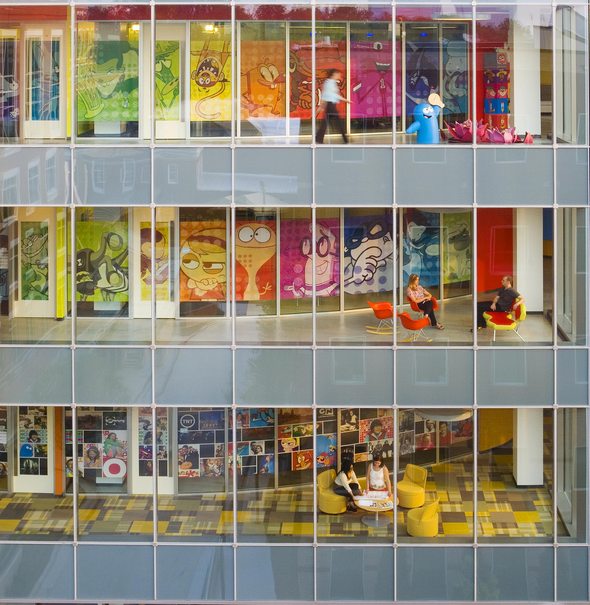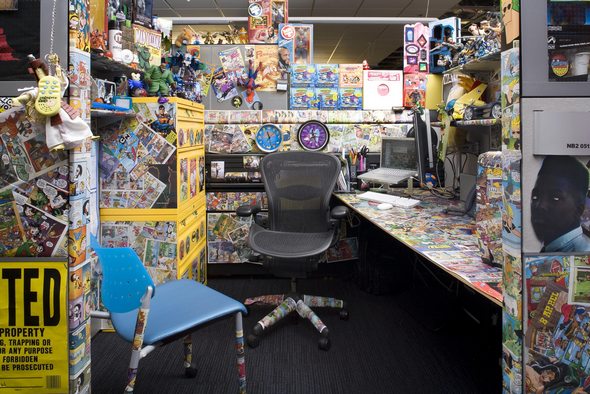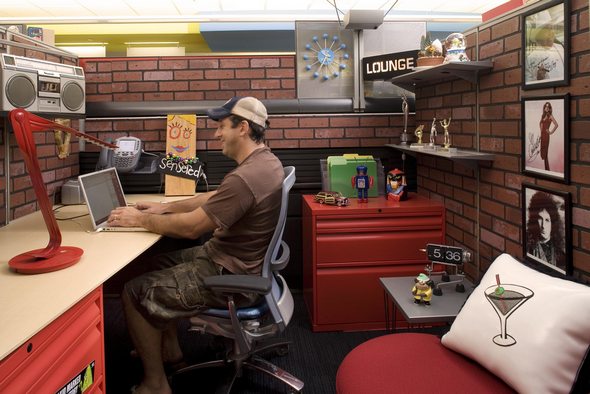 (More information and images link)
Base One Group (Middlesex, United Kingdom)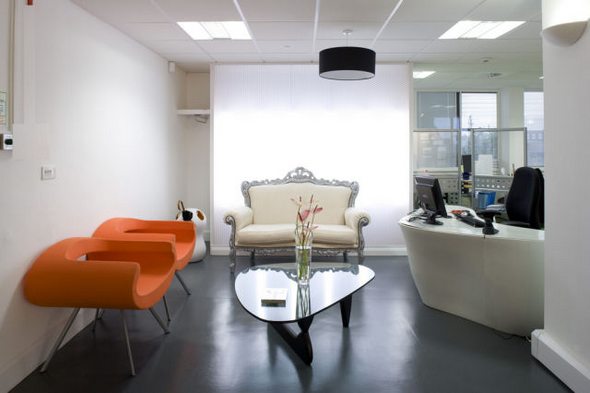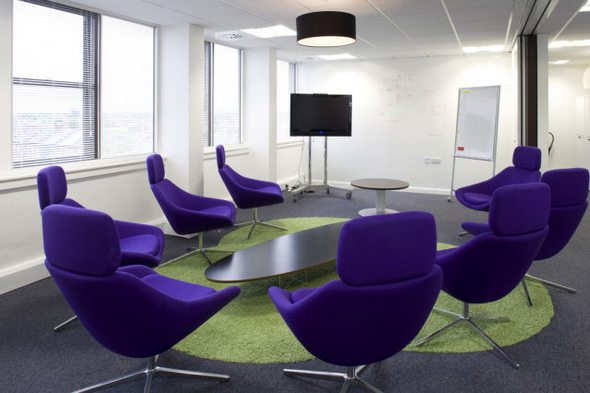 (More information and images link)
Red Bull (London, United Kingdom)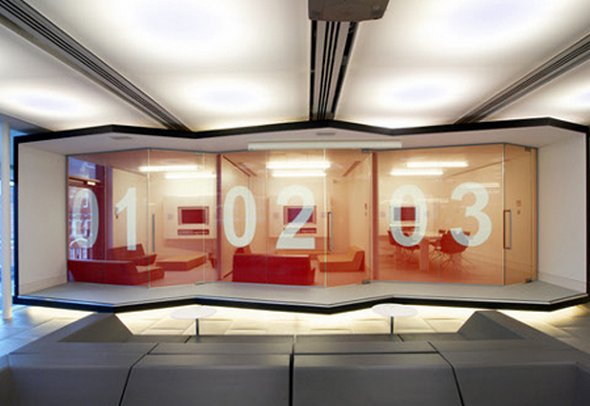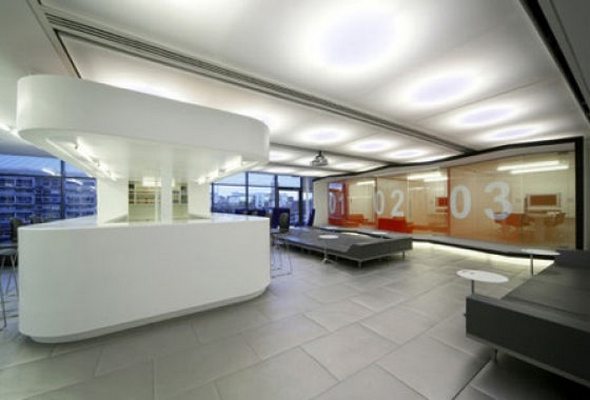 Read more
You MUST see cool photo galleries handpicked for YOU!
Artist Joe Pogan uses junk metal objects that he finds to create dazzling sculptures of various animals. As he stated himself, he tries to find watches, sprockets, nuts and bolts, the strangest discarded metal objects that he can find.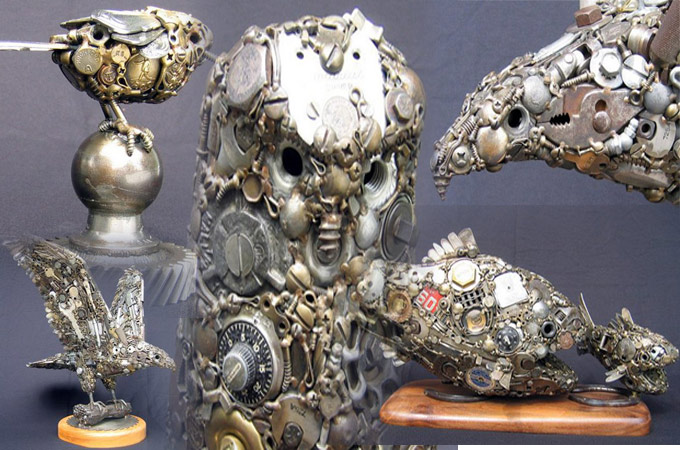 By creating his sculptures from such peculiar material he hopes to achieve an eye-catching effects, complex sculptures that you can spend hours exploring to find out about his ways of bringing these magnificent objects.
You can see for yourselves that the results are truly mesmerizing sculptures and admire his unique made-of-junk compositions.
The Eagle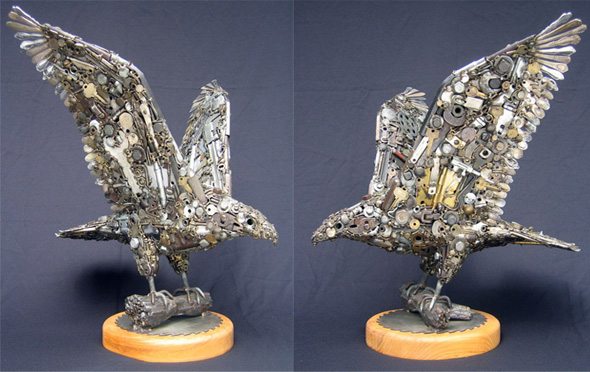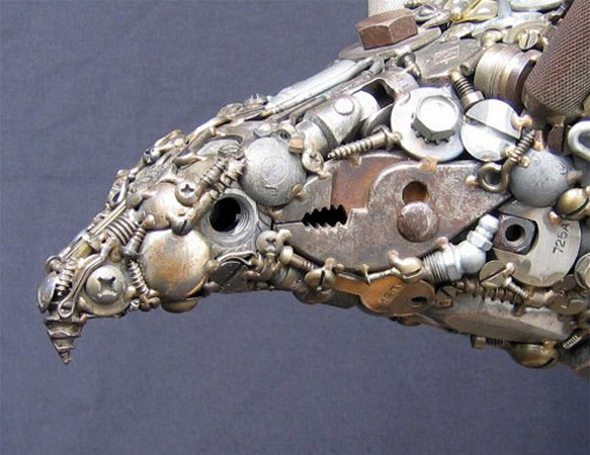 The Owl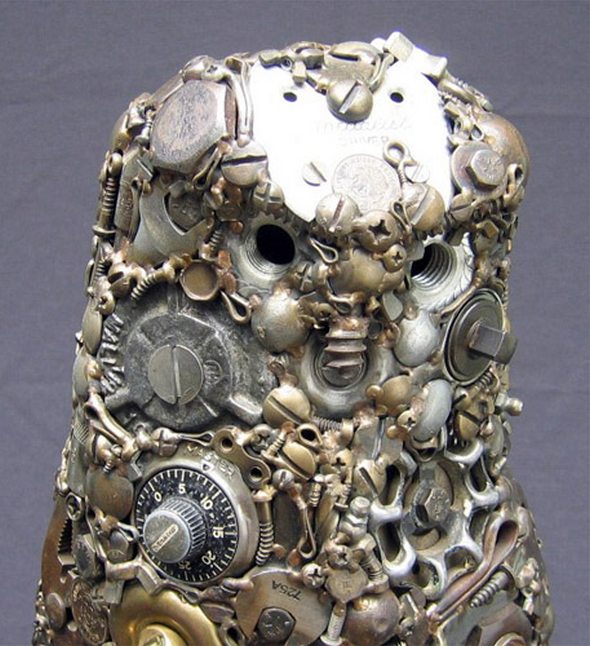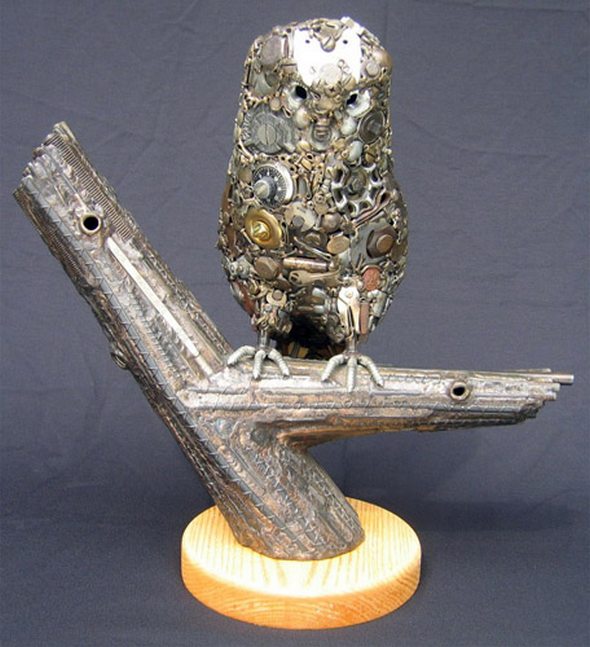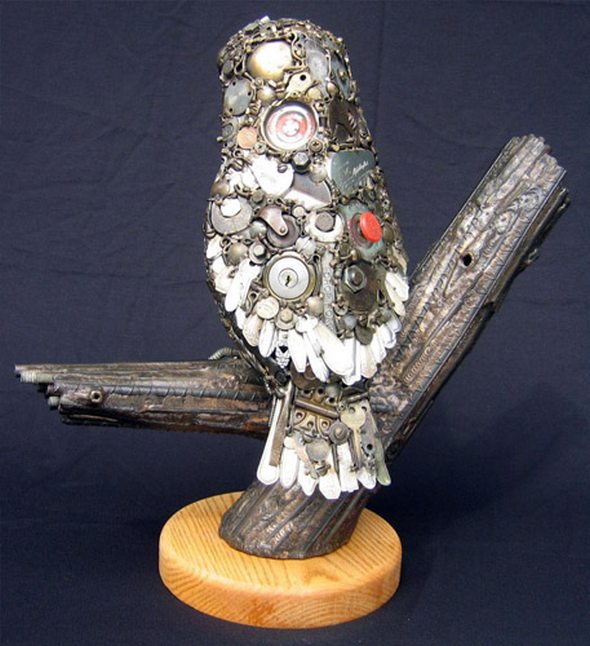 Fish on Bait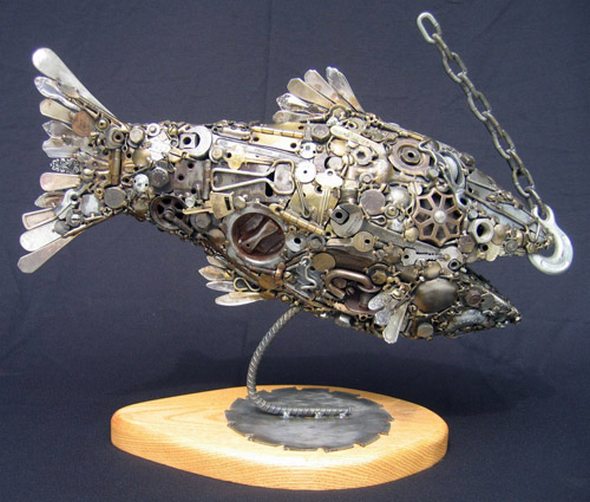 Read more
You MUST see cool photo galleries handpicked for YOU!
American artist Nathan Sawaya built since the year 2000, giant Lego sculptures from tens of thousands of parts. Real works of art in small brick standard designed for museums or for pleasure.

Really cool sculptures are being produced by this talented artists. He is currently  showcasing some of his most personal works at the Agora Gallery in New York City. The exhibition, titled "BRICK BY BRICK: The LEGO Brick Sculpture of Nathan Sawaya" will be from March 23-April 13, 2010.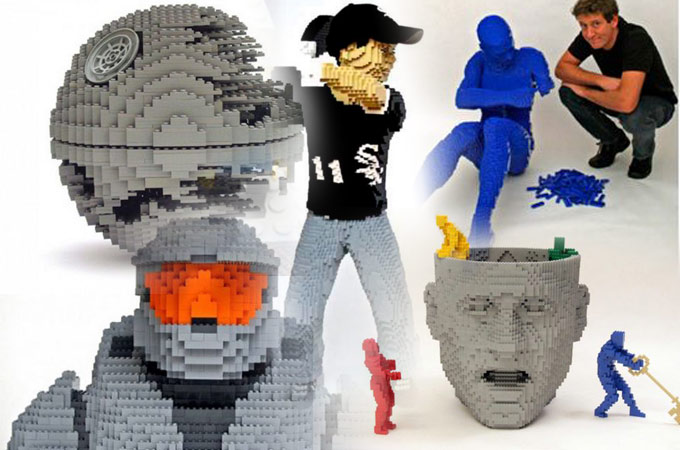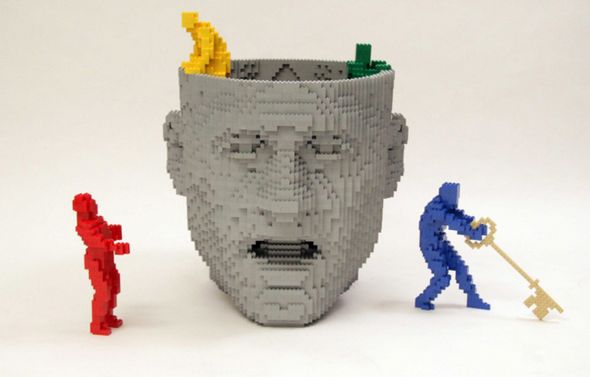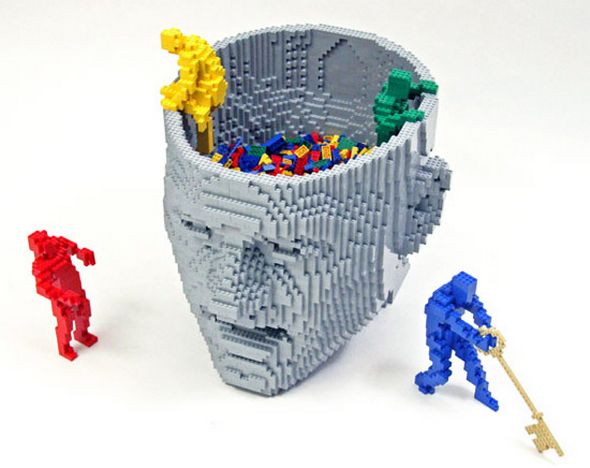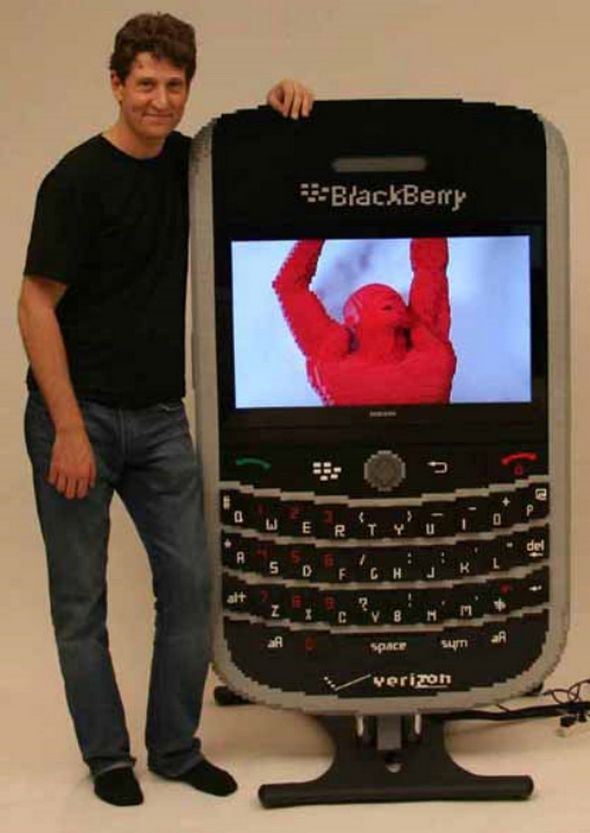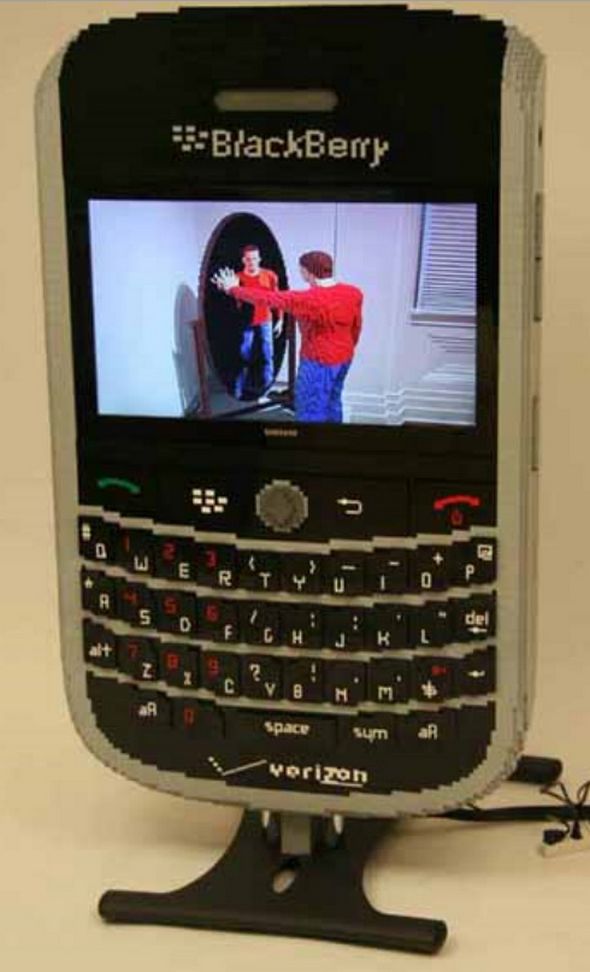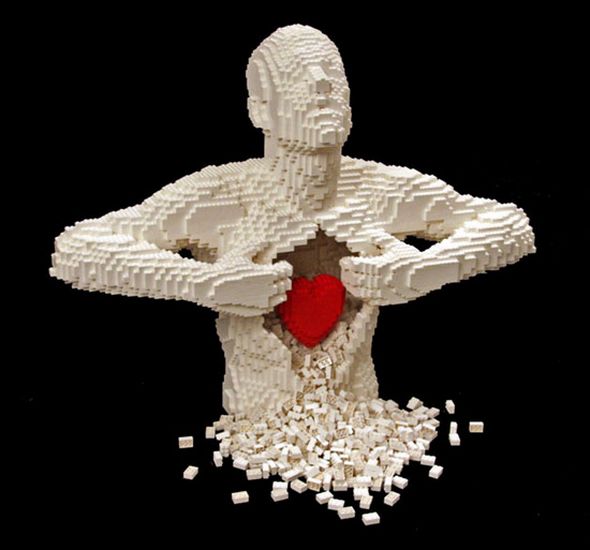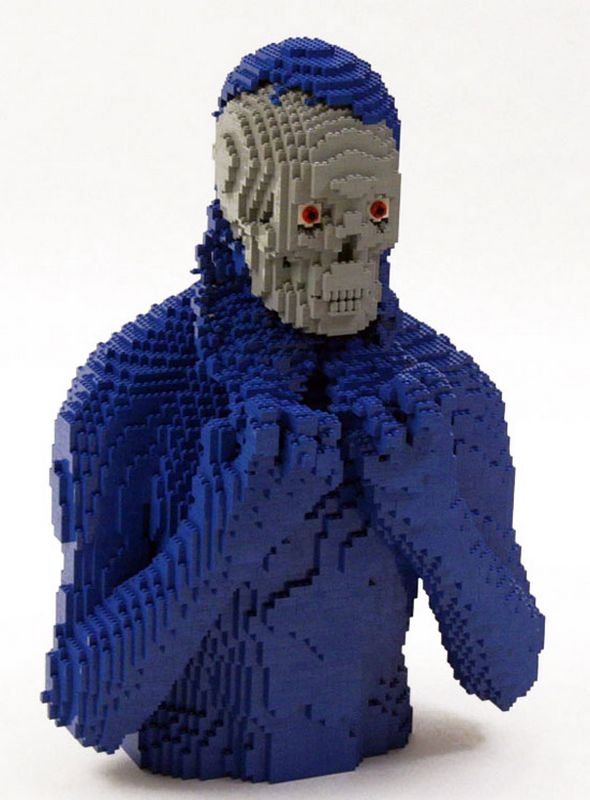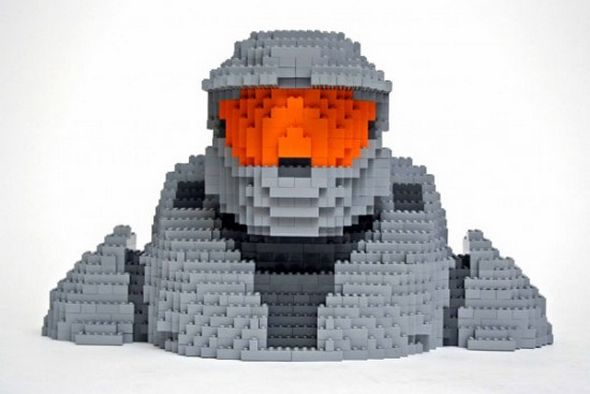 Read more
You MUST see cool photo galleries handpicked for YOU!
President Abraham Lincoln, circa 1860
This nearly iconic portrait of U.S. President Abraham Lincoln is a composite of Lincoln's head and the Southern politician John Calhoun's body. Putting the date of this image into context, note that the first permanent photographic image was created in 1826 and the Eastman Dry Plate Company (later to become Eastman Kodak) was created in 1881.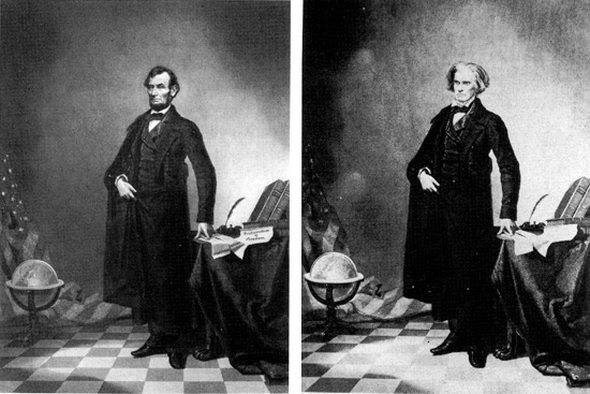 Stalin, circa 1930
Stalin routinely air-brushed his enemies out of photographs. In this photograph a commissar was removed from the original photograph after falling out of favor with Stalin.

Benito Mussolini, 1942
In order to create a more heroic portrait of himself, Benito Mussolini had the horse handler removed from the original photograph.
U.S. Olympic hockey team, 1960
In 1960 the U.S. Olympic hockey team defeated the Soviet Union and Czechoslovakia to win its first Olympic gold medal in hockey. The official team photo was doctored to include the faces of Bill Cleary (front row, third from the left), Bob Cleary (middle row, far left) and John Mayasich (top row, far left), who were not present for the team photo. These players were superimposed onto the bodies of players Bob Dupuis, Larry Alm and Herb Brooks, respectively.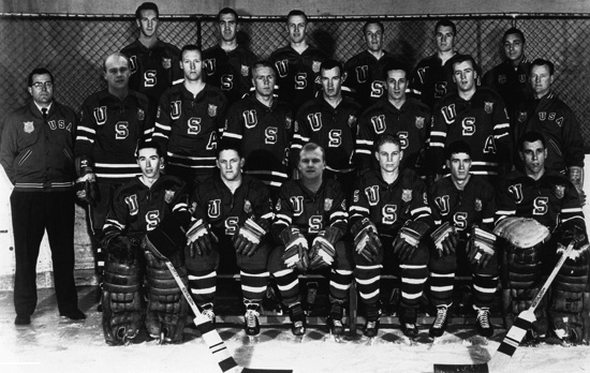 Fidel Castro, 1968
When in the summer of 1968 Fidel Castro (right) approves of the Soviet intervention in Czechoslovakia, Carlos Franqui (middle) cuts off relations with the regime and goes into exile in Italy. His image was removed from photographs. Franqui wrote about his feeling of being erased:
The German Chancellor, September 1971
The German Chancellor of West Germany, Willy Brandt (far left), meets with Leonid Brezhnev (far right), First Secretary of the Communist Party. The two smoke and drink, and it is reported that the atmosphere is cordial and that they are drunk. The German press publishes a photograph that shows the champagne bottles on the table. The Soviet press, however, removed the bottles from the original photograph.
Altered in the News Paper
Oprah Winfrey, August 1989
The cover of TV Guide displayed this picture of daytime talk-show host Oprah Winfrey. This picture was created by splicing the head of Winfrey onto the body of actress Ann-Margret, taken from a 1979 publicity shot. The composite was created without permission of Winfrey or Ann-Margret, and was detected by Ann-Margret's fashion designer, who recognized the dress.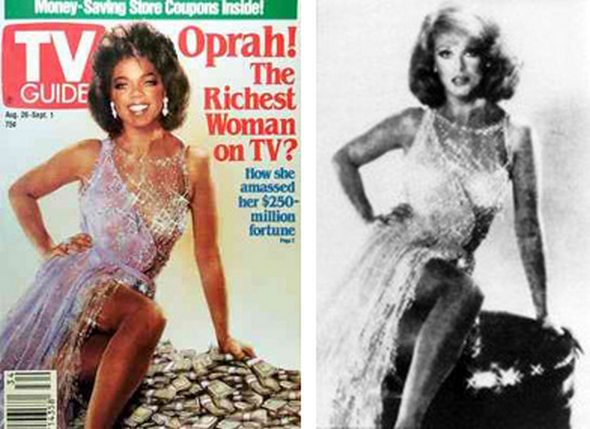 Tanya Harding and Nancy Kerrigan, February 1994
This digital composite of Olympic ice skaters Tanya Harding and Nancy Kerrigan appeared on the cover of New York Newsday. The picture showed the rivals practicing together, shortly after an attack on Kerrigan by an associate of Harding's husband. The picture caption reads: "Tonya Harding, left, and Nancy Kerrigan, appear to skate together in this New York Newsday composite illustration. Tomorrow, they'll really take to the ice together."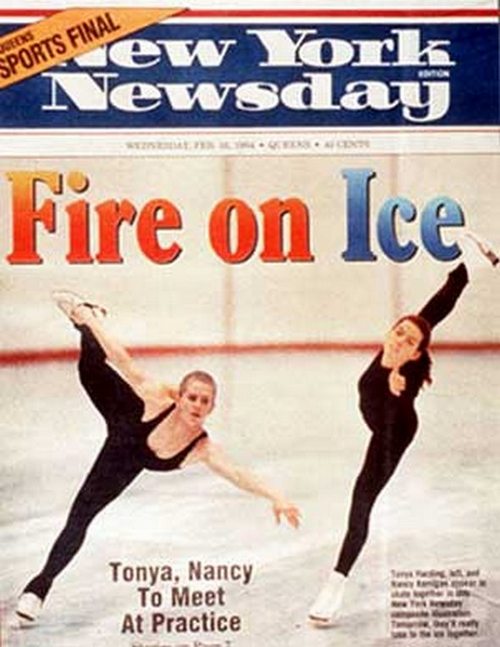 Terrorist attack at the temple of Hatshepsut, Egypt, November 1997
After 58 tourists were killed in a terrorist attack at the temple of Hatshepsut in Luxor Egypt, the Swiss tabloid Blick digitally altered a puddle of water to appear as blood flowing from the temple.
Read more
You MUST see cool photo galleries handpicked for YOU!
Modern art employs all types of materials for creating the most interesting sculptures.
Canstruction is one of those types of art. Is it necessary to say that canstruction is forming sculptures using only cans. These sculptures can be funny, complex, creative but they have one common feature; they are all magnificent artworks that could make any museum exhibition area the most popular art exhibit available.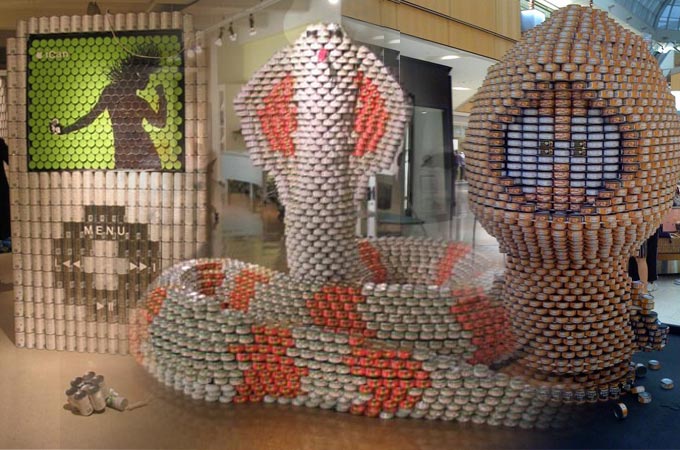 We were amazed by what these artists could do using cans, so we collected 70 most amazing examples of canstructon sculptures. Enjoy this cool gallery.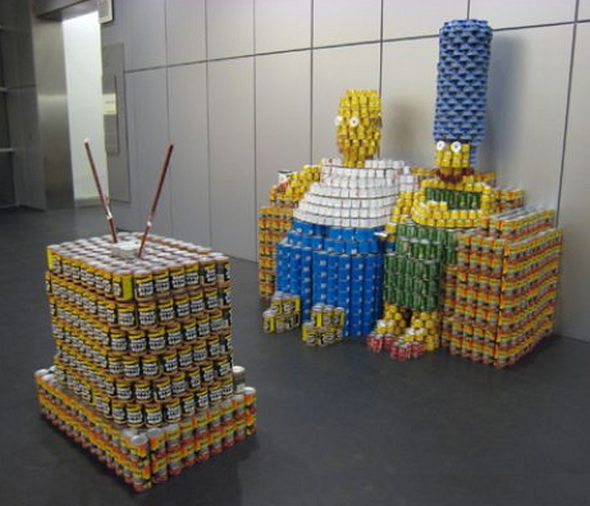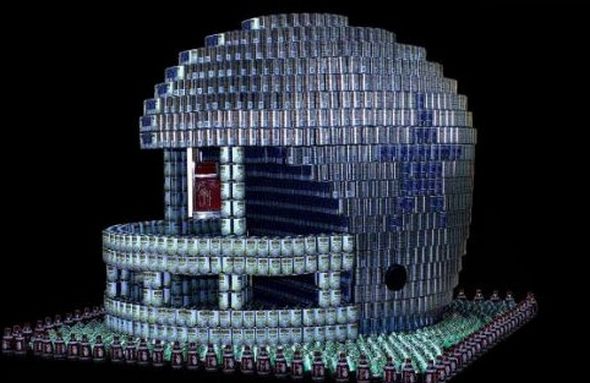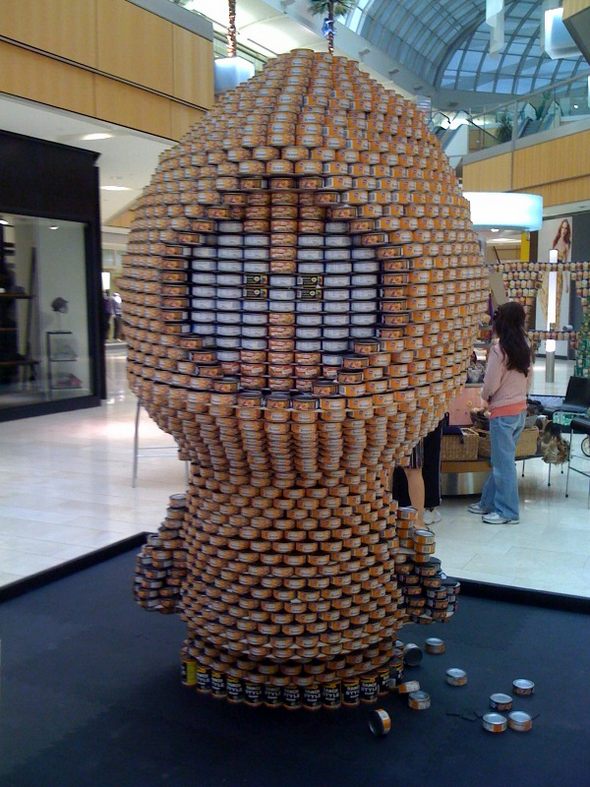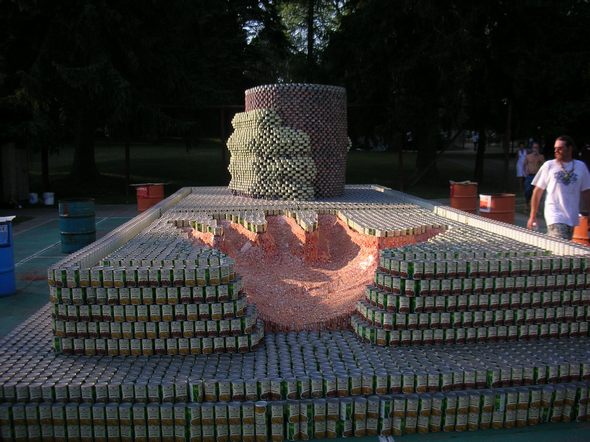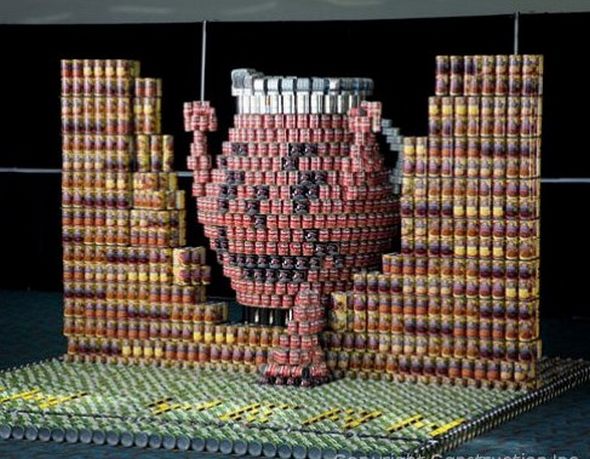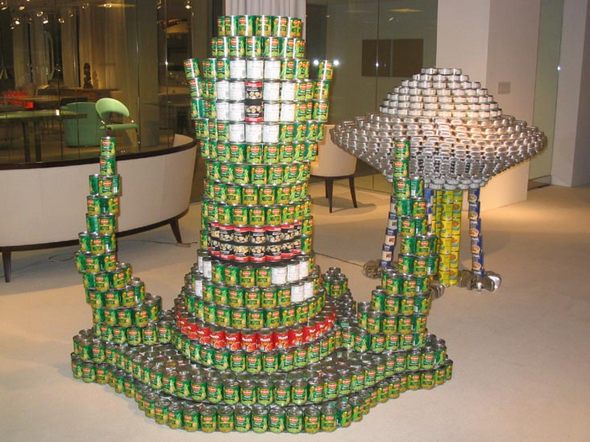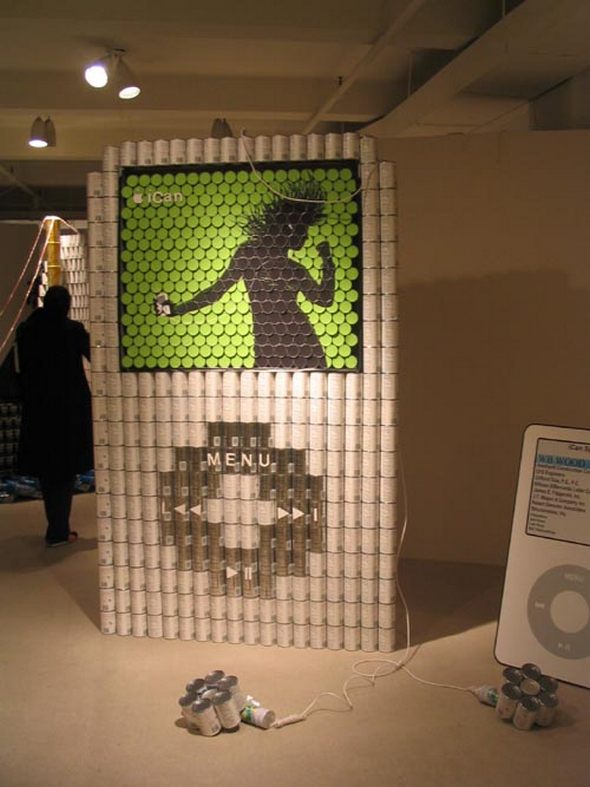 You MUST see cool photo galleries handpicked for YOU!