Today, skyscrapers are an increasingly common sight where land is expensive, as in the centers of big cities, because they provide such a high ratio of rent able floor space per unit area of land. They are built not just for economy of space; like temples and palaces of the past, skyscrapers are considered symbols of a city's economic power. Not only do they define the skyline, they help to define the city's identity. Here are 6 examples of amazing ultra new super tall under construction towers.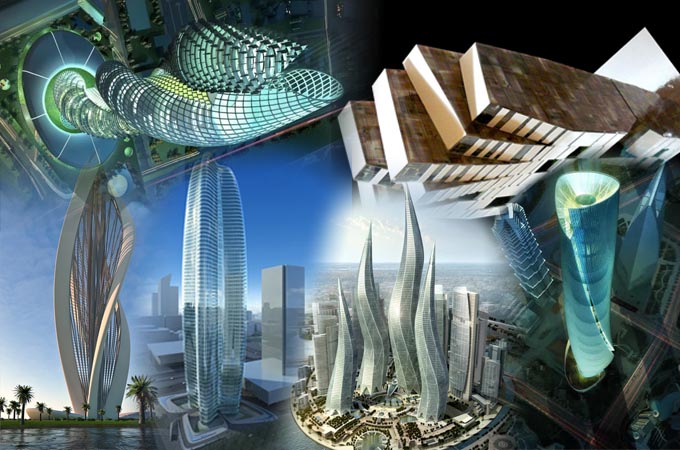 1. Modern and Crazy Flower Blossom Architecture,Dubai, United Arab Emirates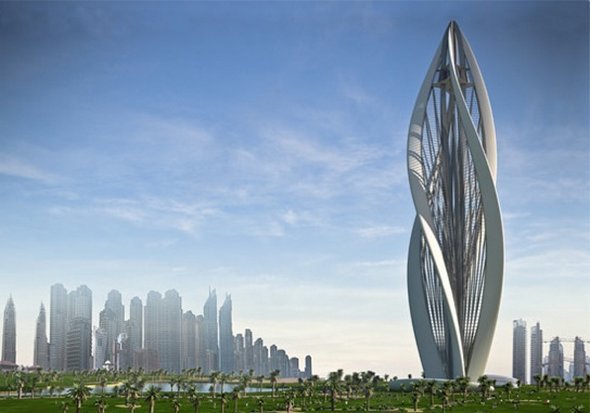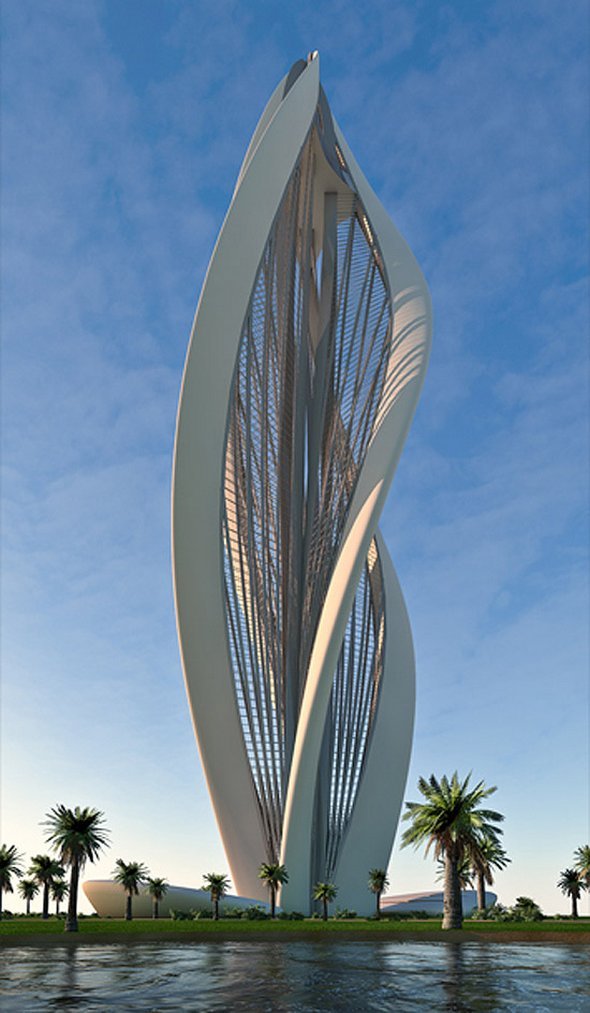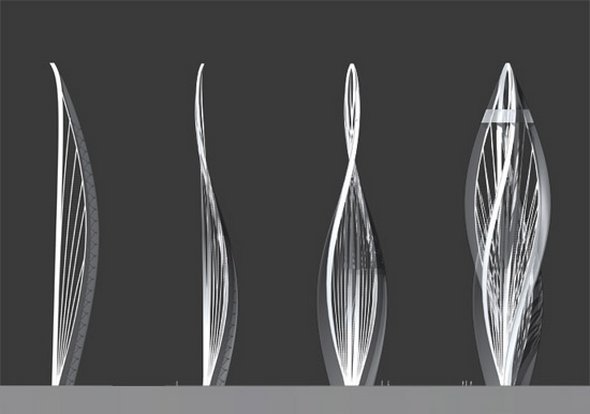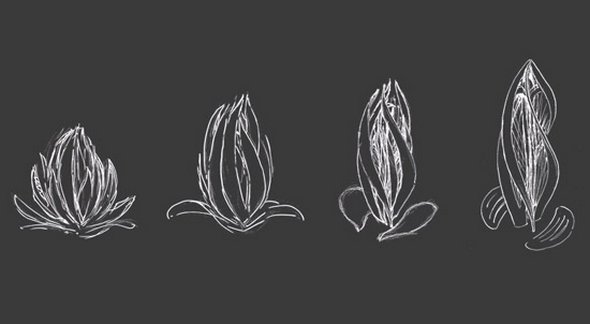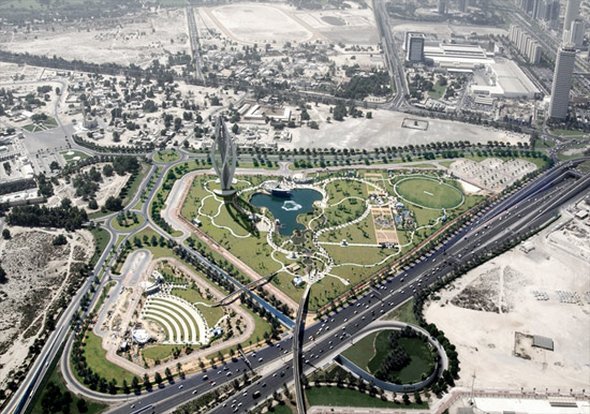 This beautiful and crazy building is designed to resemble a blossoming flower, Greek architecture firm Petra  Architects recently submitted "Blossoming Dubai" to the Zaabeel Park Tall Emblem Structure Competition.
Main building access is on the ground floor and through the two symmetrical structures located on each side of the tower's base. one of the structures houses the children's library while providing (through skylights) an excellent view of the tower above. the children have the chance to use both the enclosed library as well as part of the park outside.  The conference rooms are located on the lower ground floor offering a more controlled environment. All this area is flooded with natural light from skylight-like holes on the ground above while framing views of the tower. The building's cafeteria is located 135 meters above ground and provides a 360 degree view of dubai and the surrounding zaabeel park. there are also two staircases connecting the cafeteria level with the viewing platform above providing a connection between the two.
2.Dancing Towers, Dubai, United Arab Emirates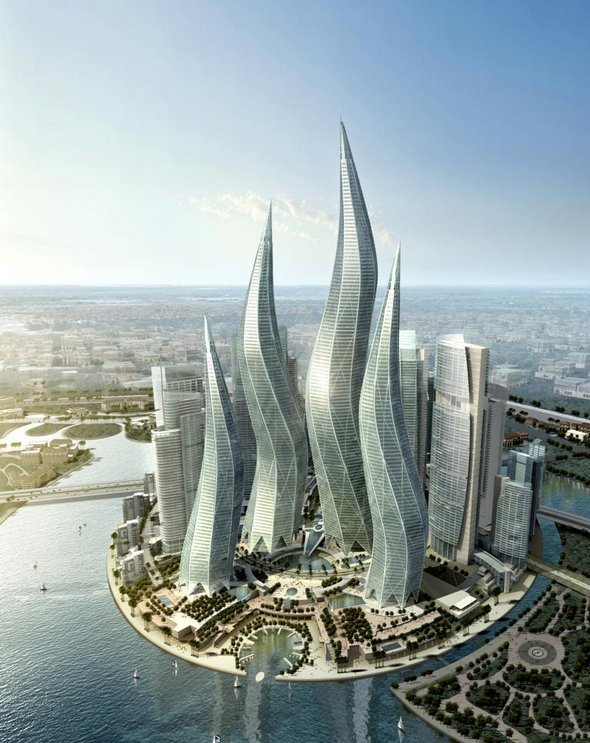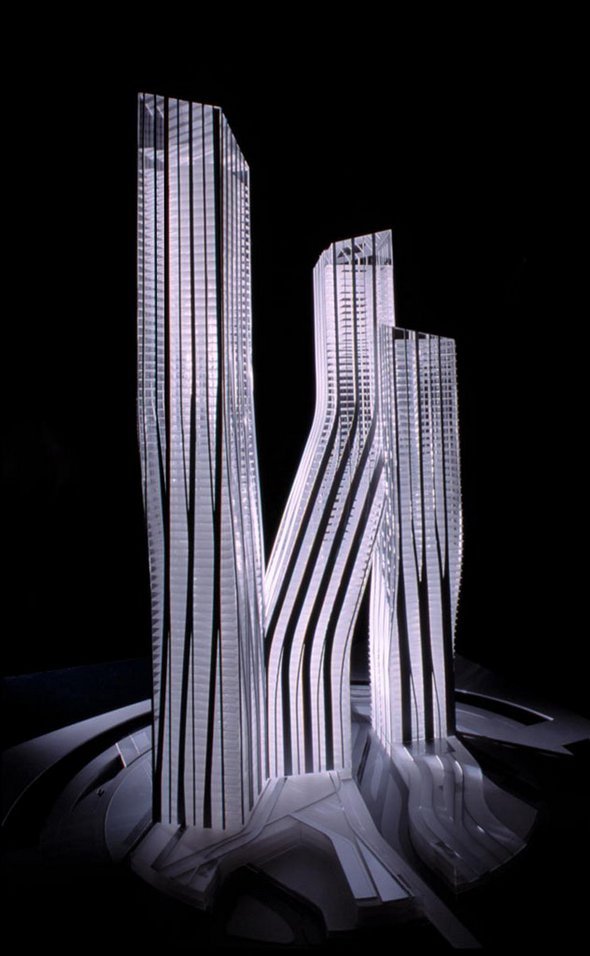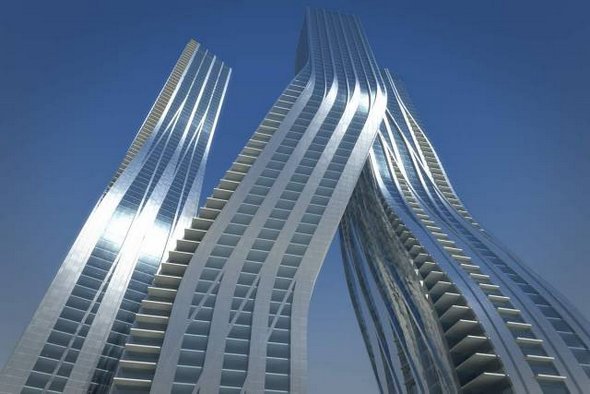 One exceptional masterpiece after another is coming off the drawing board in Dubai. We have previously told you about Dubai Sports City and the Cube. This time, it is the Dancing Towers. The Dancing Towers development consist of three interlinked towers designed by Zaha Hadid. The three towers will be the centerpiece in the Business Bay Development in Dubai and will be containing offices, apartments and hotels
3.Crazy Tower With Fingers, Costa Rica, Republic of Costa Rica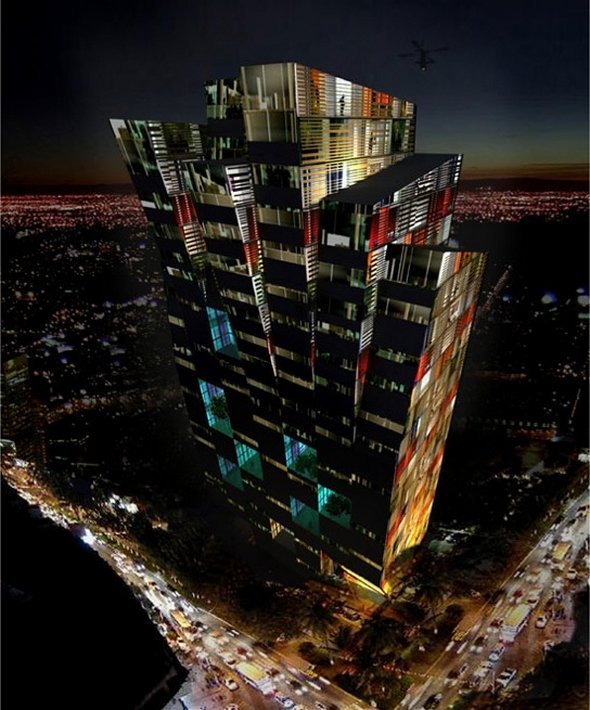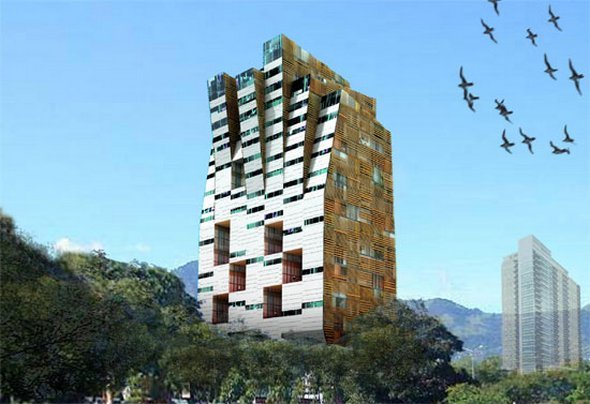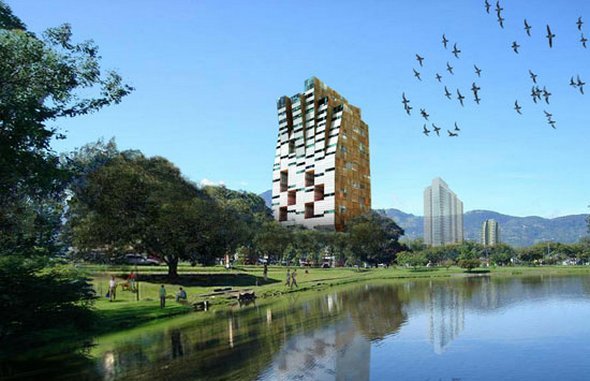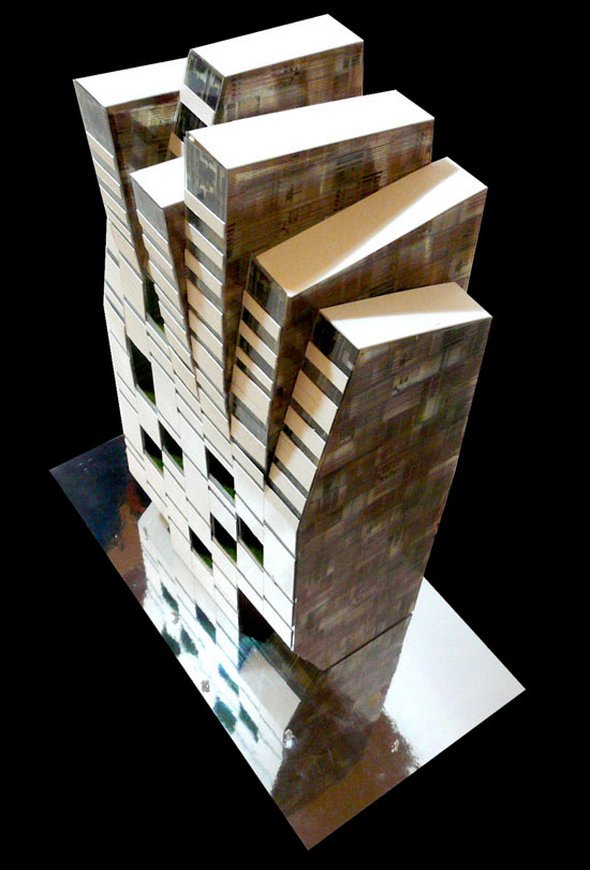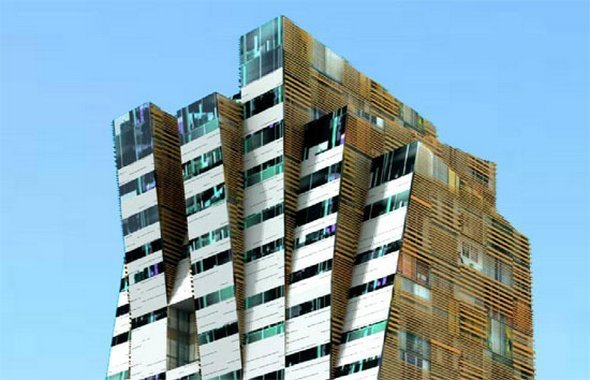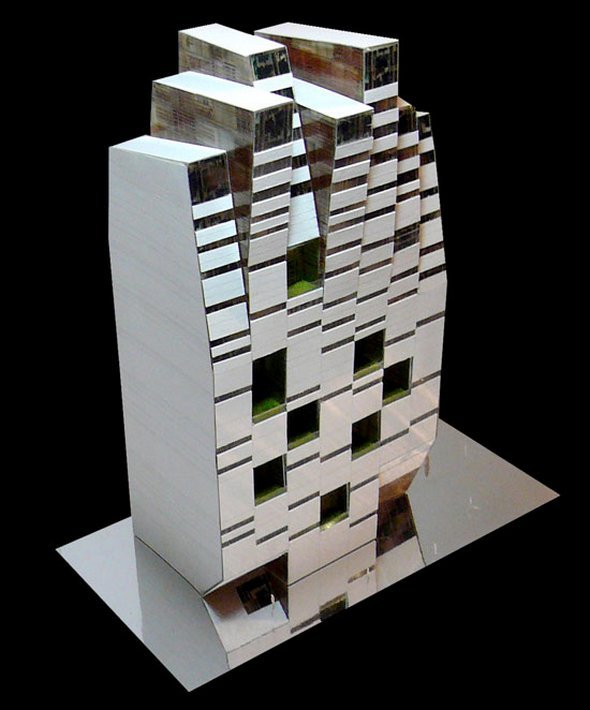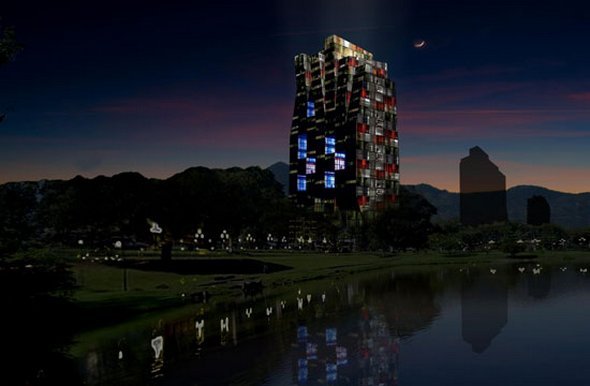 This mixed use tower in Costa Rica is by Spanish firm Moho Architects,  will be a new landmark, providing crucial amenities for the city, sheltered from the local climate. the concept is driven by a progressive environmental strategy that is expected to establish new benchmarks for the region. The tower splits and creases independently as it rises into the sky. This 'head split' configuration, permits natural lighting, while sky courts filled with vegetation punctuate at intervals the tower and mitigate the hot climate, which also can be resembled with fingers. The 25-story building will be used for both commercial and retail facilities and will feature, offices, conference rooms, a hotel and casino, and a restaurant that offers panoramic views over the city. The project is expected to be completed in 2012.
You MUST see cool photo galleries handpicked for YOU!