We've all thought about it at least once – what could be an alternative version of some cartoon story, or what will happen if…That kind of thoughts often include female cartoon characters who we adore the most. In all honesty, many of them are hotter than the real thing, and odds on they'd be up for it. We'd be naive if we didn't suspect some sordid stuff was going on behind the scenes, so did the cartoonists from Zenescope. So they created some female cartoon characters who had a new, completely different, appearance from their looks in the original fairytales. What do you think a real life Cinderella, Mermaid, Alice, Bella or Little Red Riding Hood would look like? I hope, something like this.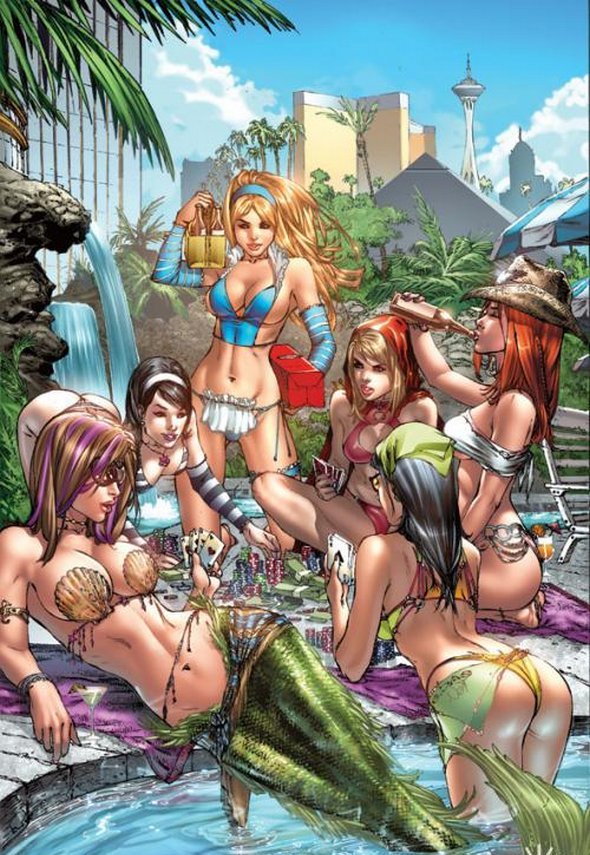 (Image made by artists Eric Basaldua & Nei Ruffino, © credits)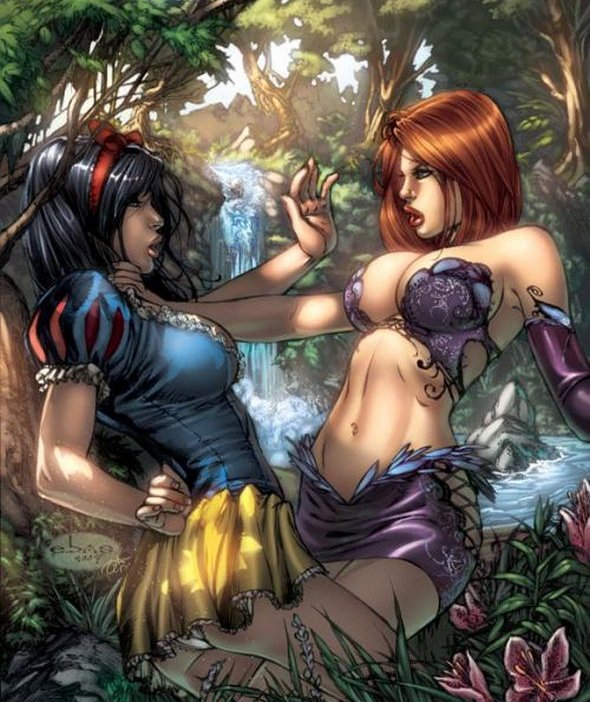 (Image made by artists Eric Basaldua & Nei Ruffino, © credits)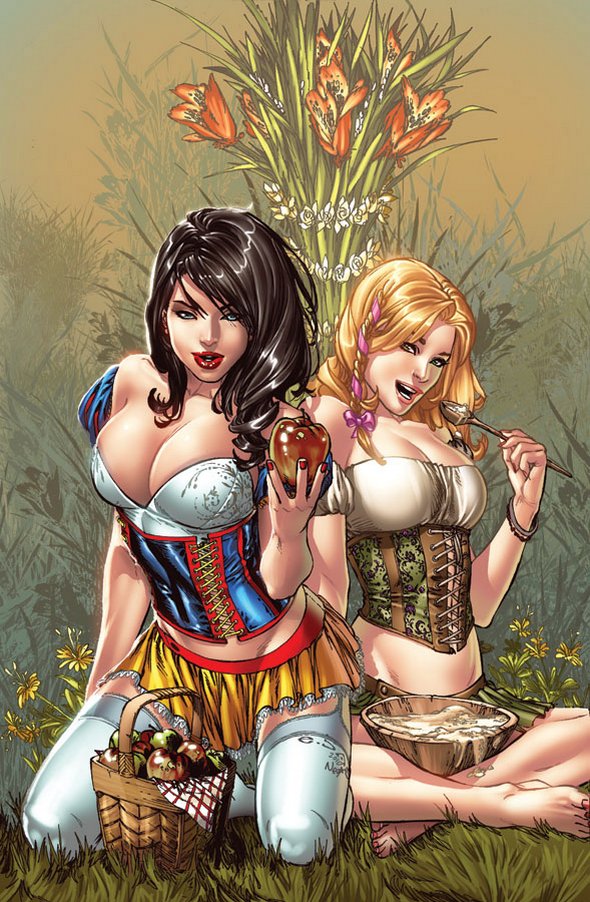 (Image made by artists Eric Basaldua & Nei Ruffino, © credits)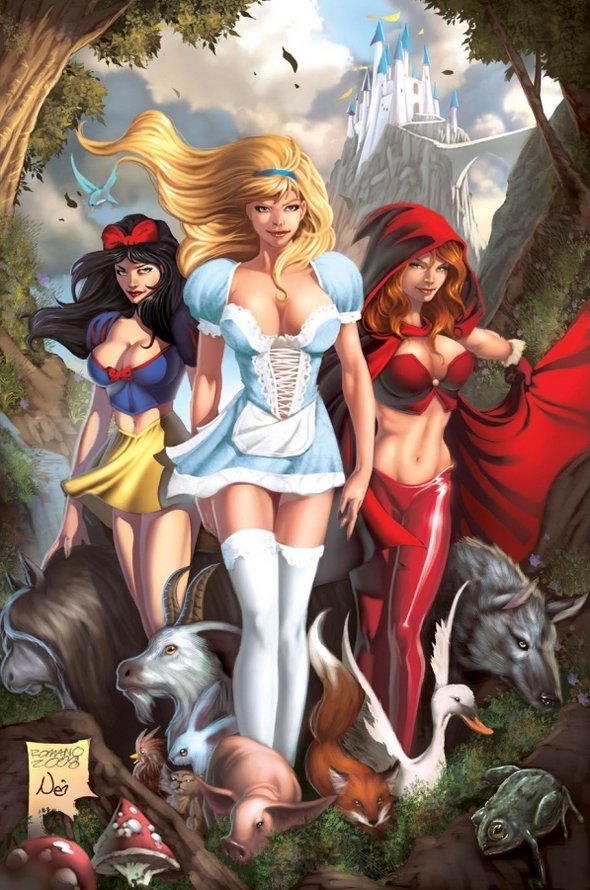 (Image made by artists *x & *y, © credits)
You MUST see cool photo galleries handpicked for YOU!
Graduate of Moore College off Art of Philadelphia, Lee Price proves here his amazing talent for painting. A very realistic tone, being based on photographs, it spreads out all its qualities to paint moments of life of a woman in her intimacy. Other characteristic of her paintings is specific perspective in which she puts her female characters. Observed in this way, in bird's eye view, it is very hard do recognize that these paintings are not really photos!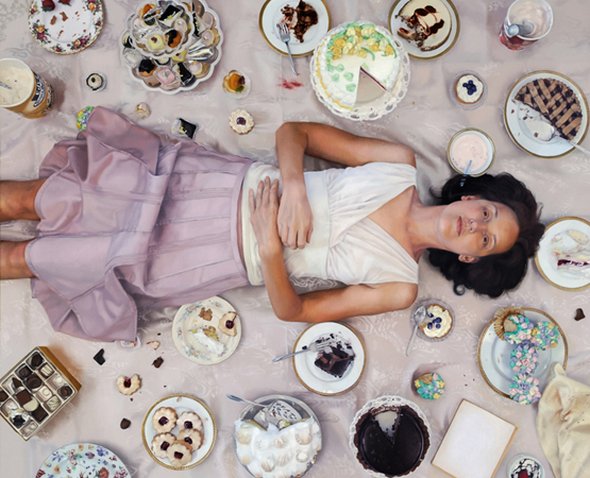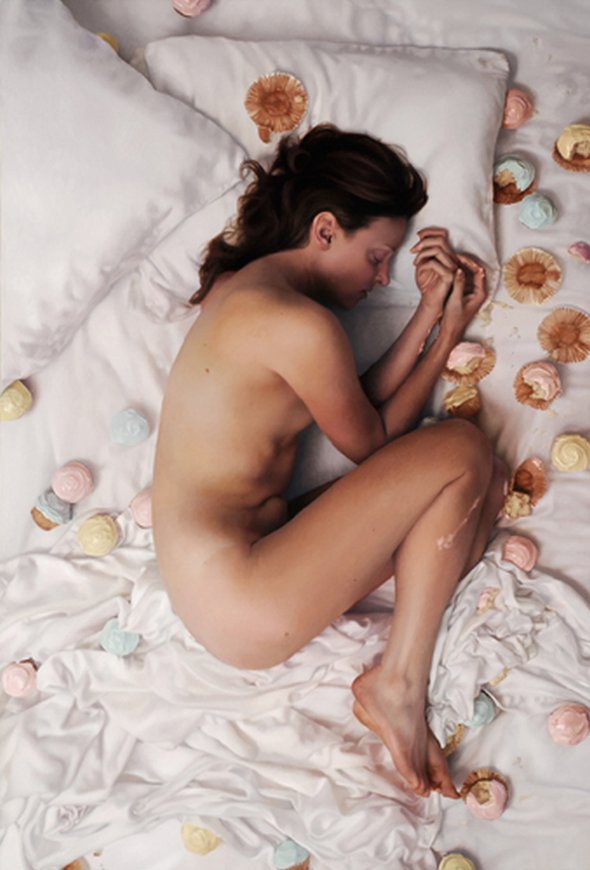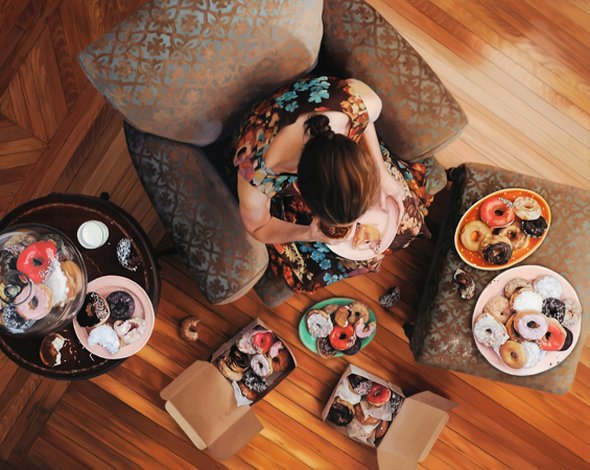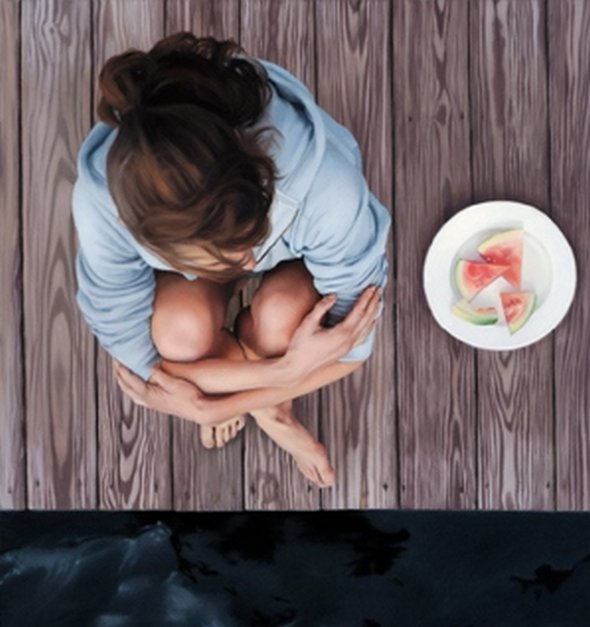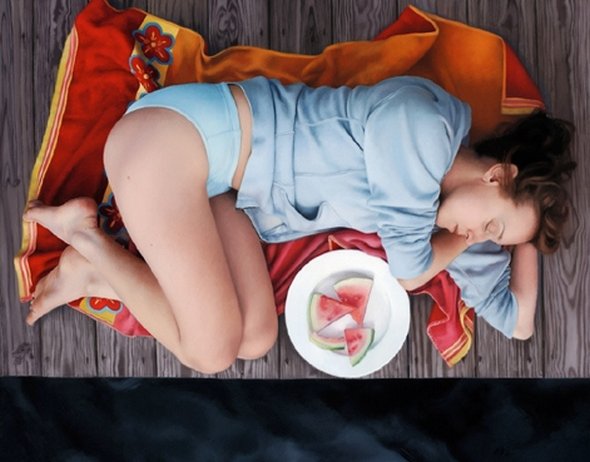 Read more
You MUST see cool photo galleries handpicked for YOU!
What's better than the first sip of a hot cup of coffee made just the way you like it? Well, maybe if that hot cup of coffee did double duty as fine art, you'd enjoy it even more. It's hard to tell just how long baristas have been creating tiny works of art in coffee cups; latte art has been around in the U.S. for at least two decades, since coffee houses in Seattle began pouring simple patterns into the foam portions of their drinks. Since then it's evolved into an international obsession, including classes, competitions, online galleries, and coffee houses that promise a work of art with every drink.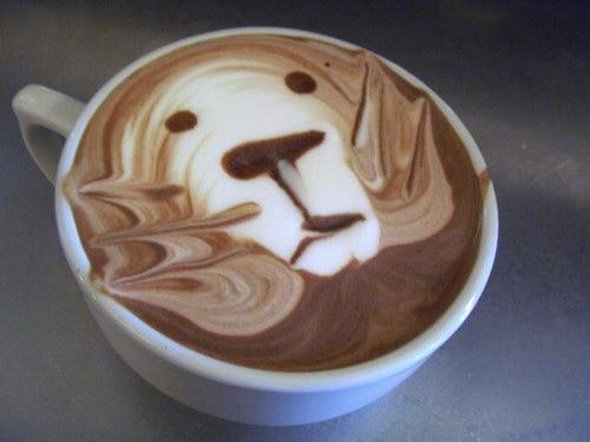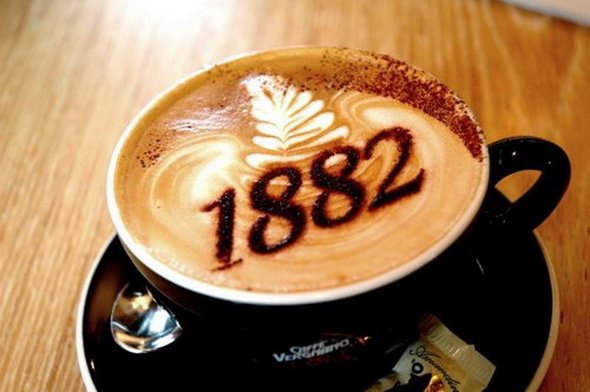 Art, someone once said, is everywhere. So it might not just have been my heavy caffeine dependence talking this morning when I found myself captivated by a short video of the astonishing things that can be done on the top of a nice cup of Italian coffee. Where has latte art been all my life? (Here, it turns out, here and, more alarmingly, here.)
In the hands of a capable coffee artist, just about any kind of design is possible. It can take years of practice to get good enough to create original designs, but many baristas are so passionate about coffee that they don't mind putting in the time to learn. These amazing coffee designs can be seen in coffee shops all around the world, from Seattle to Tokyo and everywhere in between.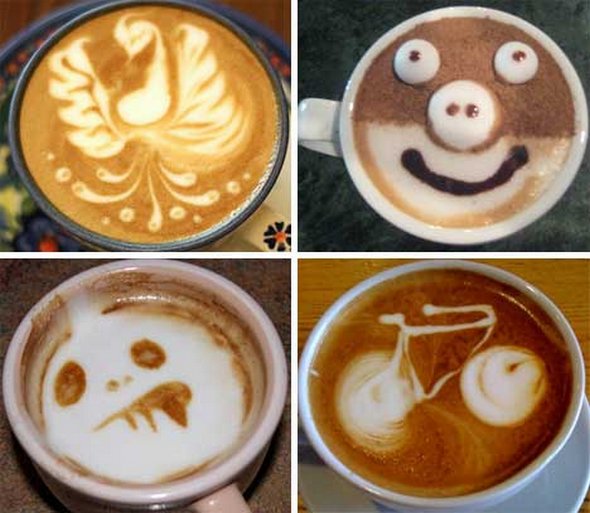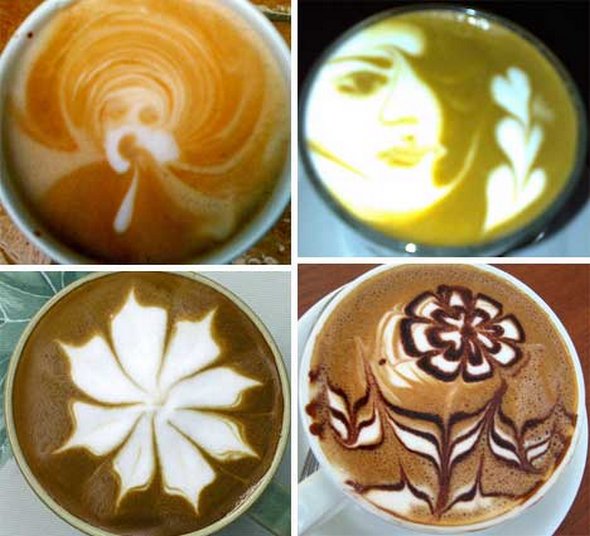 Read more
You MUST see cool photo galleries handpicked for YOU!
This is an interesting look at celebrities photos before and after photoshop. These can give you a feel of what it takes for a person to look beautiful at all times. No wonder we, ordinary people, are left with a great deal of pressure of looking our best at all times, a high goal that is impossible to reach. Impossible even for our God-like role-models.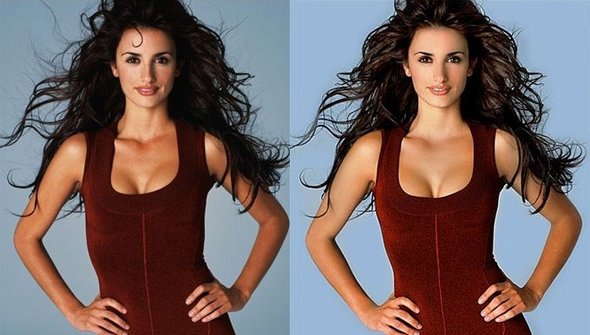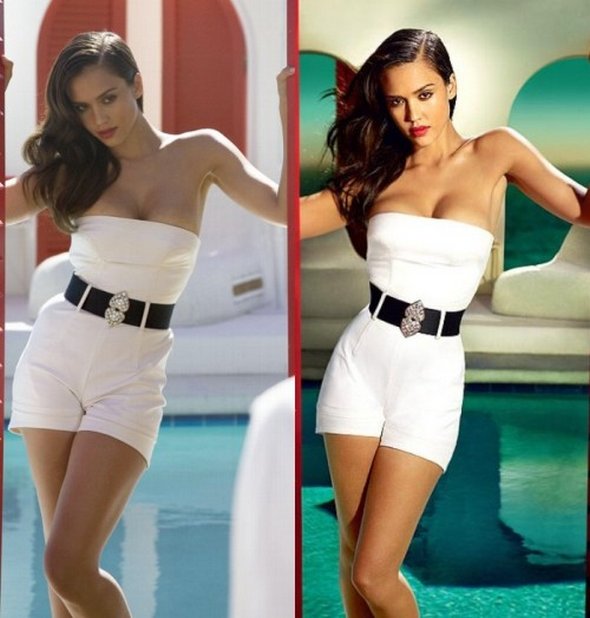 You MUST see cool photo galleries handpicked for YOU!
In the article there was an attempt to review the most expensive world car crashes. No matter it was done by a celebrity or not it still remains attractive when a beautiful metal horse was wrecked. Here is the list of 10 world famous and most expensive car crashes:
1. Jay Kay, the leadsinger of Jamiroquai band, happened to destroy his beautiful magenta Lamborghini Diablo SE30 (estimated $360000).  Kay couldn't manage the control when trying to turn. He was thrown onto the edge of the road as well as fined £750. But we don't care for Jay. And here is the result of the car crime. The magenta horse … or what was left. Next time, Jay, buy a new exotic hat instead, it will be less expensive.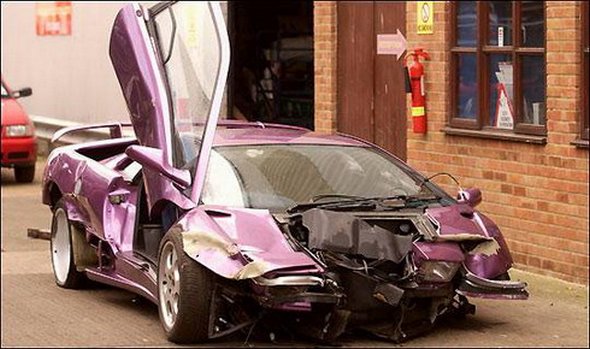 2. Charming mean girl Lindsey Lohan seems not to put much value to her black friend Mercedes-Benz CLK-350. She broke the car trying to escape the paparazzi. Oh yeah, she proved to be a real mean girl. If she were a good girl, she wouldn't be hunted by these people. The celebrities can easily buy or crack any car. The actress also decided not to fall behind. They say easy come easy go …to the service parts. Bye bye, my little toy car, hope, we'll see you on the heavens. It's interesting if she deals with the men the same way.
3. Mr. Kerimov was listed as one of the richest individuals by the Forbes. Suleyman Kerimov is a Duma Member. Mr. Kerimov, 40, the owner of $7.1 billion treasure, once guessed he couldn't be worse than the US celebrities. He bought a luxurious Ferrari Enzo car. When driving it after the rain he ran into the tree near the seashore in Nice, France. The car was traveling at high speeds though the maximum speed allowed there was only 35 miles per hour. And we see the result of crashed $ 1.2 million.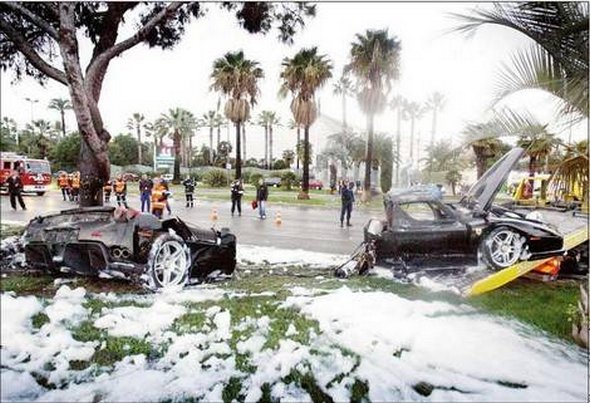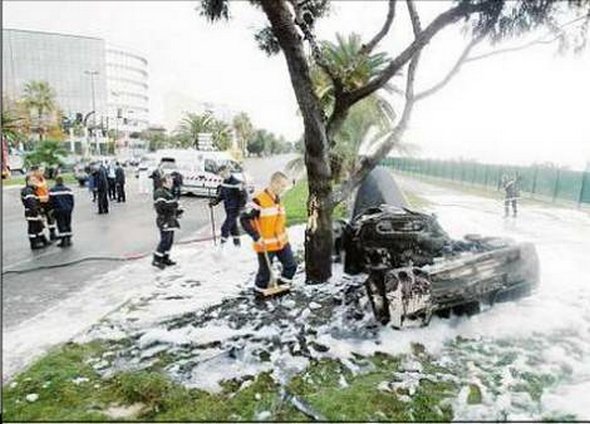 This used to be a good car…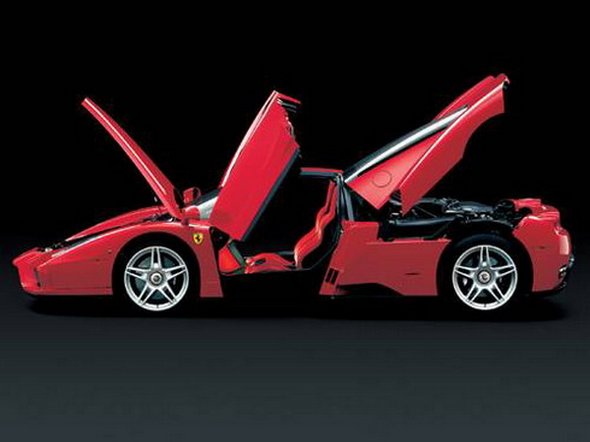 Read more
You MUST see cool photo galleries handpicked for YOU!
It seems that women in past have been as same active in the world of music and stage arts as they are today. Despite the fact we think that human society was way more conservative about forty or fifty years ago, women were trying to prove themselves as equal to man, probably more than today, and they wanted to be present in every kind of humans activity. Women bands weren't so popular few decades ago but we could say that today's world of music is shaped by women. Here you can take a look on how women bands looked like in past, some of photos are more than fifty years old.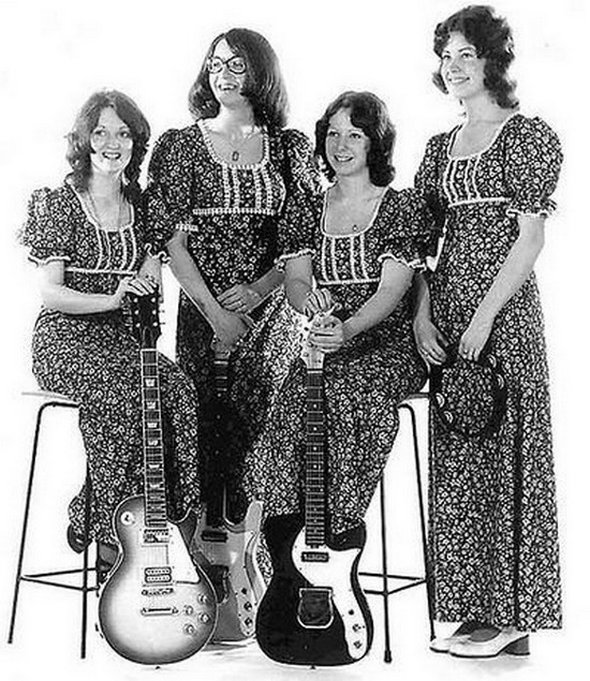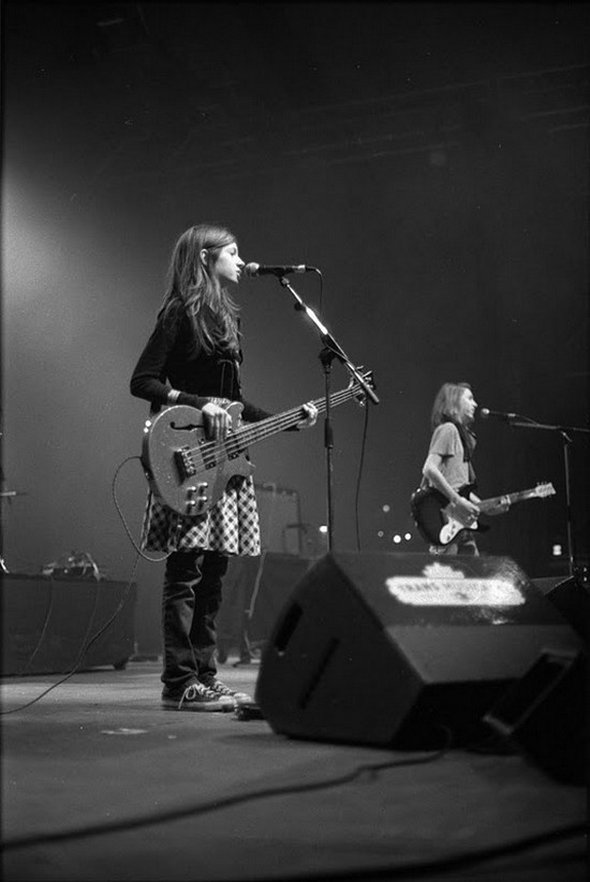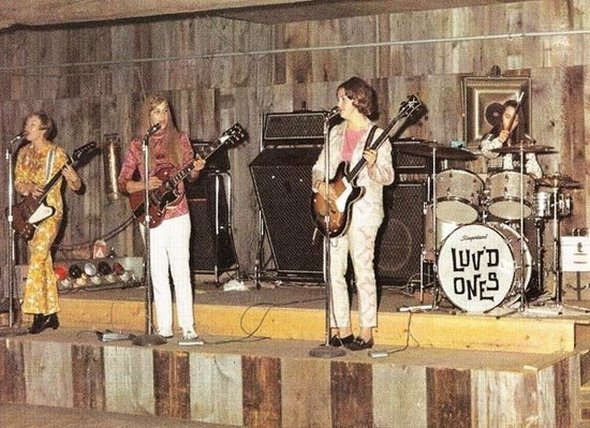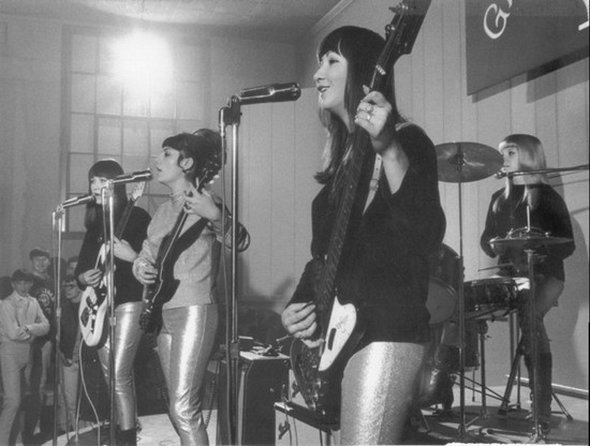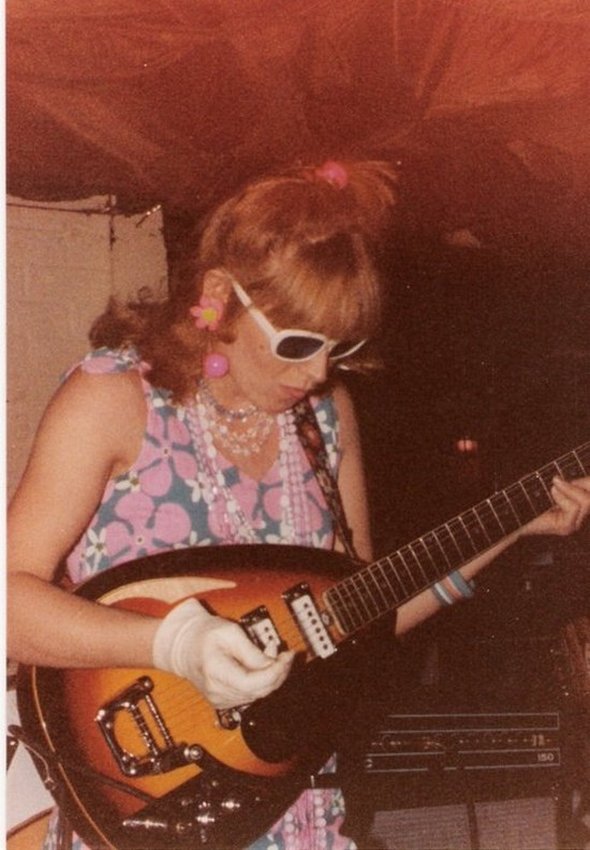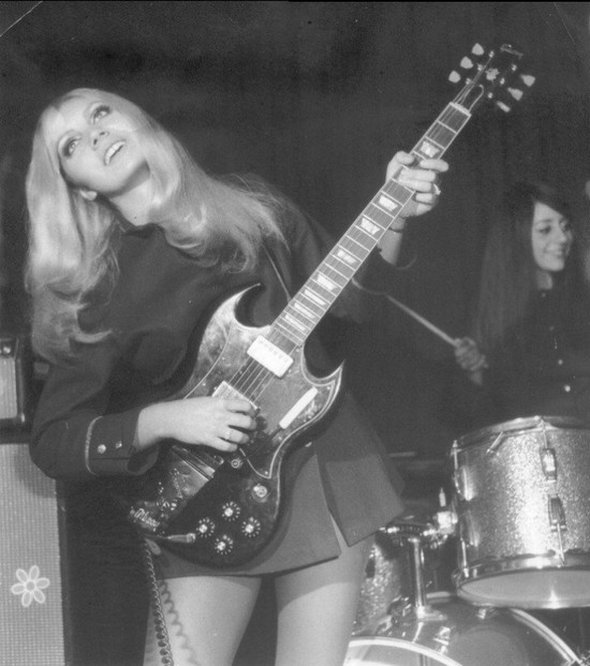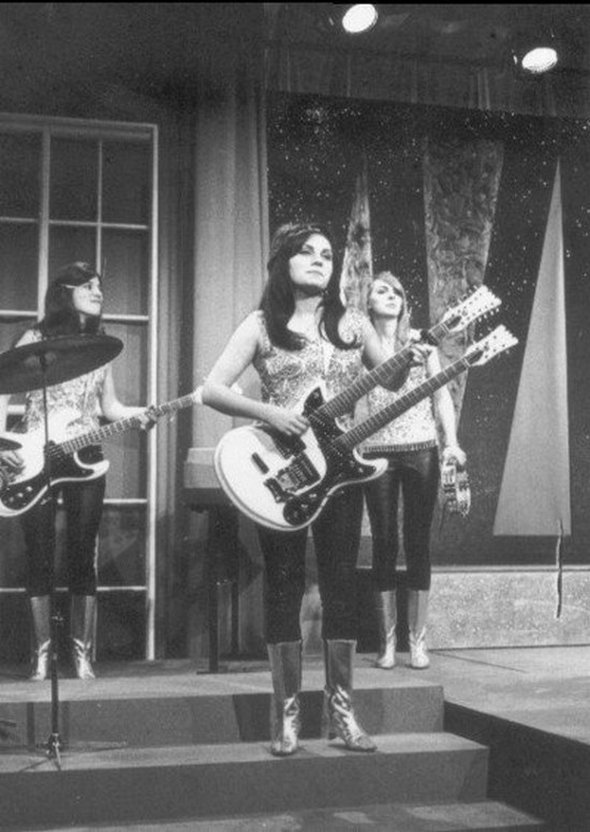 Read more
You MUST see cool photo galleries handpicked for YOU!
First World War veteran Henry Allingham, who became the world's oldest man last two month, has passed from this life into the history at the age of 113. As tributes poured in, Lord's cricket ground fell silent at the start of play in the Ashes match between England and Australia as a mark of respect for Mr Allingham, who died in his sleep early yesterday morning.
He was one of the last three surviving British veterans of the First World War, the last surviving founder member of the RAF, the last man to have witnessed the Battle of Jutland and the last surviving member of the Royal Naval Air Service.
Prime Minister Gordon Brown said: 'He was a tremendous character, one of the last representatives of a generation of tremendous characters. 'The Queen said he was 'one of the generation who sacrificed so much for us all'. A Clarence House spokesman said: 'The Prince of Wales was sad to hear of the passing of Henry Allingham. Henry belonged to that incredible generation who did so much for their country and we owe him a huge debt.'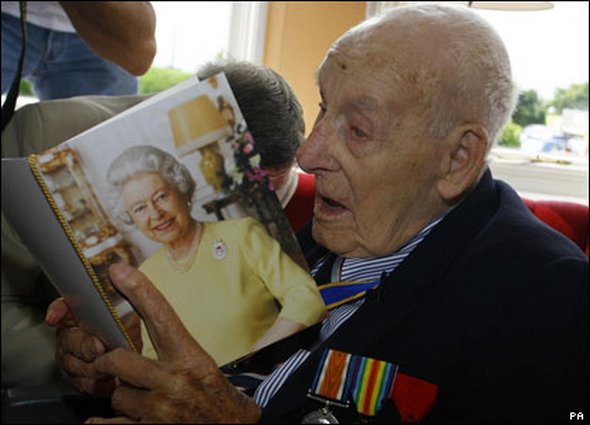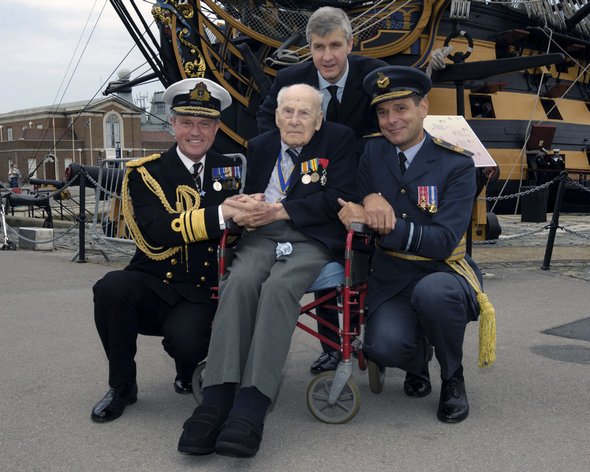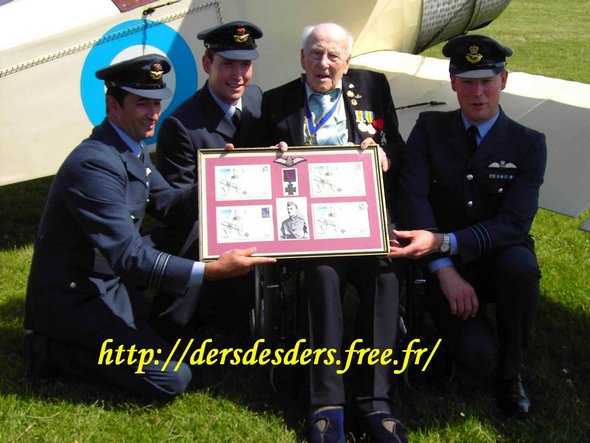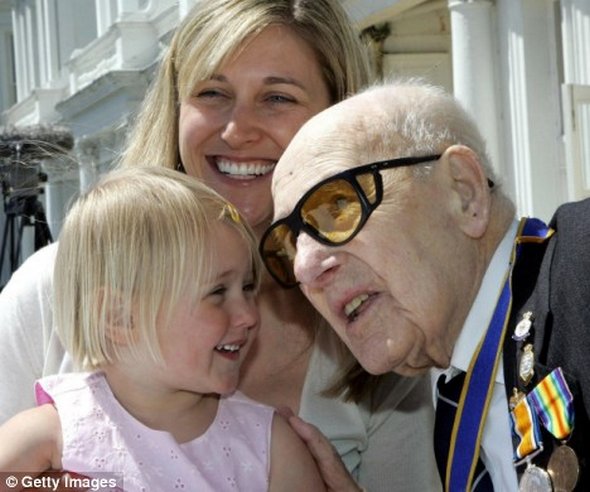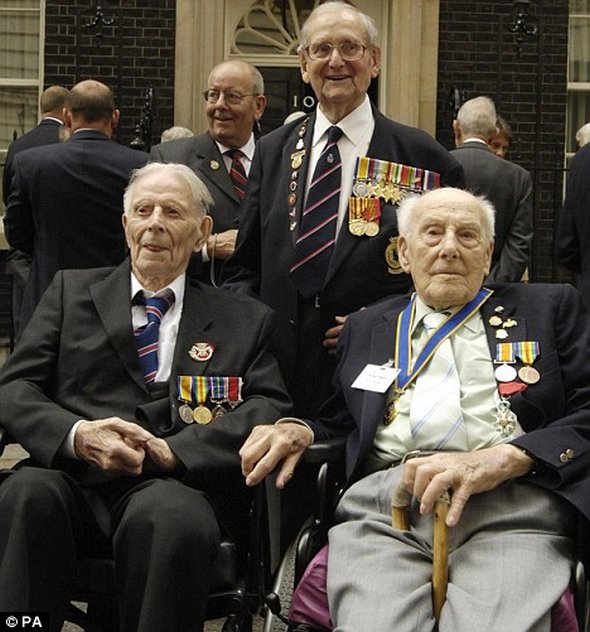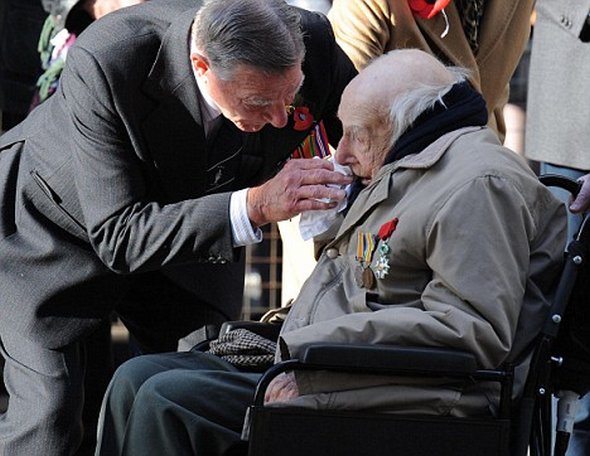 Read more
You MUST see cool photo galleries handpicked for YOU!