Ice car sculptures may not last long or run on the road either, but they still make a mark and loved all over the world. Here we have brought you images of 14 ice car sculptures from across the globe.
McLaren F1 car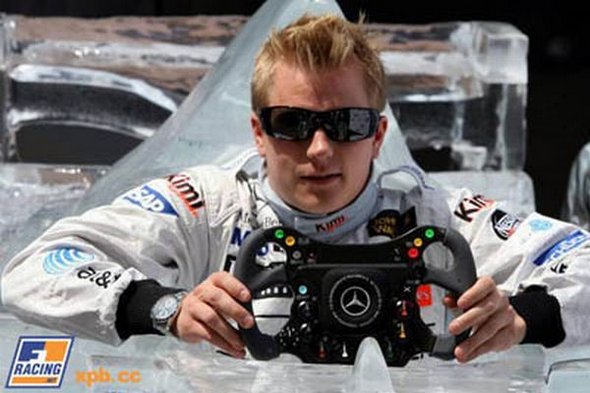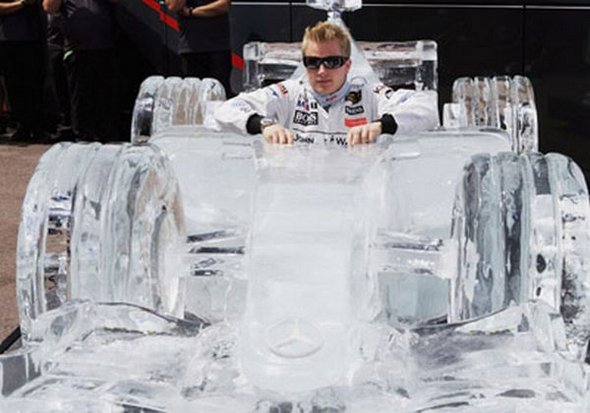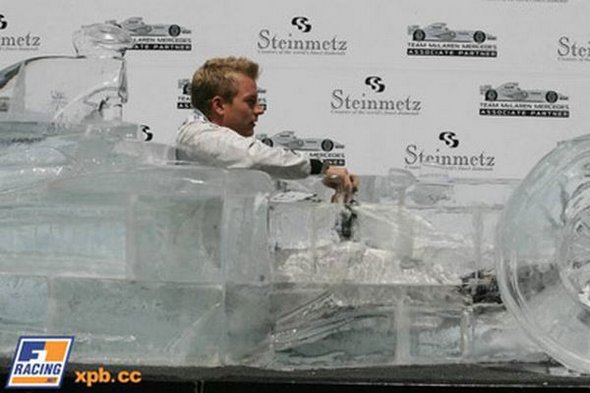 The full-scale replica of McLaren F1 car get ice form from 2 tonnes of ice and was made to mark the McLaren's 40th anniversary in F1 in the 2006 Monaco Grand Prix.
Ford Mustang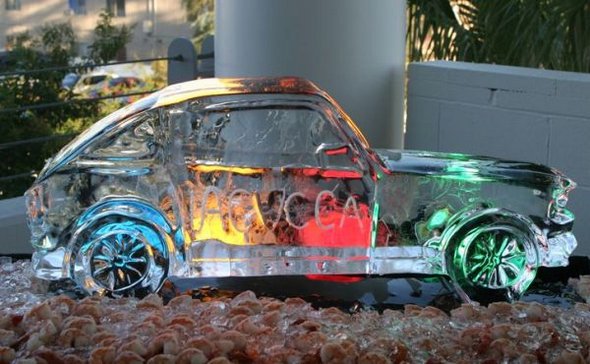 This ice sculpture is Iacocca's Own: The 2009 1/2 Iacocca Silver 45th Anniversary Edition Ford Mustang.
Alfa Romeo's MiTo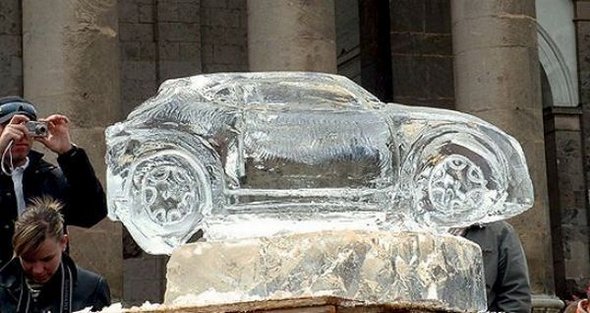 Alfa Romeo's MiTo sculpted completely out of solid ice was carved out with a chainsaw. The sculptor was made to promote the MiTo in front of almost 3000 intrepid Alfa Romeo fans in 2008.
Ford's Ice Car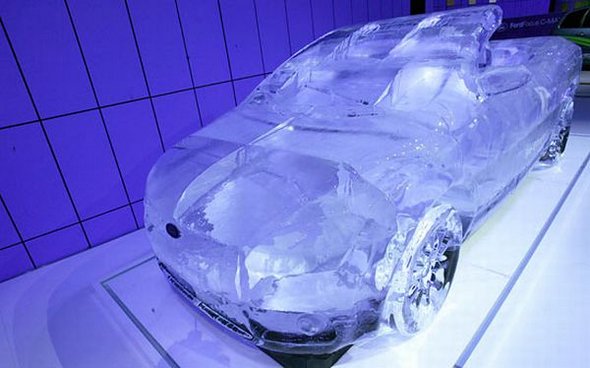 Ford's Ice Car, carved out of a life-size block of ice, is intended to tout a new engine technology called bio-ethanol. The Ice Car was on display July 18, 2006, at the UK Motor Show at London's Docklands Excel Centre.
Ford Focus Coupé-Cabriolet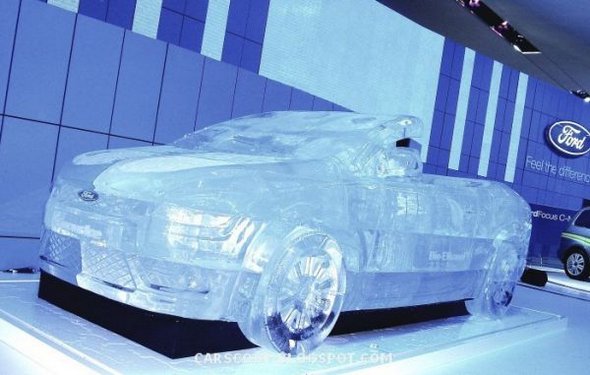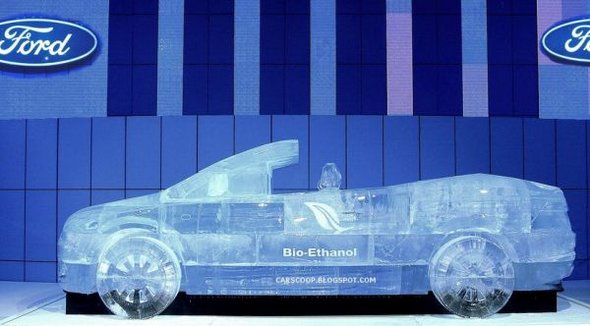 This is the life-size six-and-a-half-ton sculpture of the Ford Focus Coupé-Cabriolet – made entirely of ice was put on display at the British International Motor Show, 2006.
F1 Racer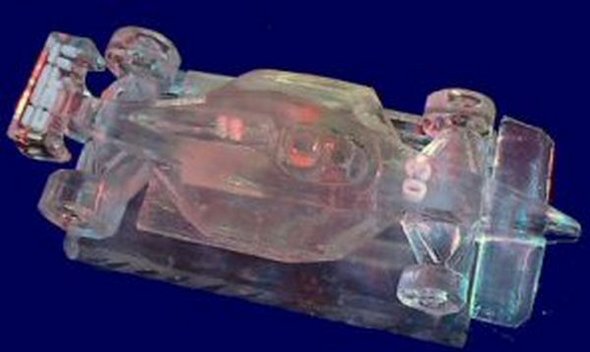 This life sized F1 racer car sculpture is imbued with the spirit of the grand event, giving us the insight how much people adore F1.
Lexus LFA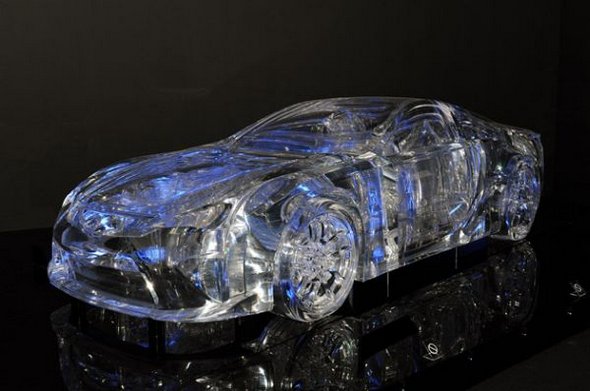 This amazing full-size transparent ice replica of Lexus LFA was constructed by Scu Fujimoto put on display at Tokyo Motor Show 2009 in a separate room displaying brand-themed art. In this transparent sculpture made of acrylic boards, seats, instrument panel, engine, suspension, and transaxle can all be seen.
Mini Cooper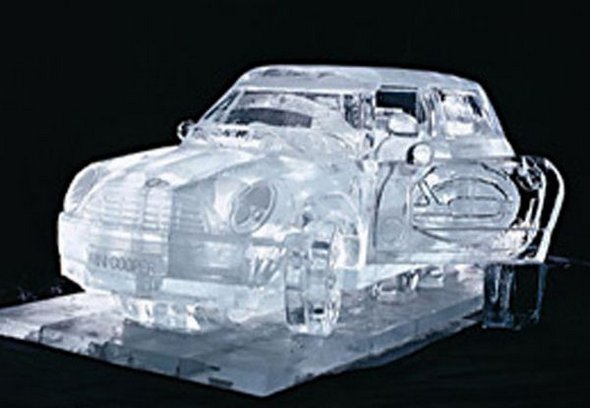 This life sized Mini Cooper sculpture was made to reflect the brand value of BMW.
Saab Aero X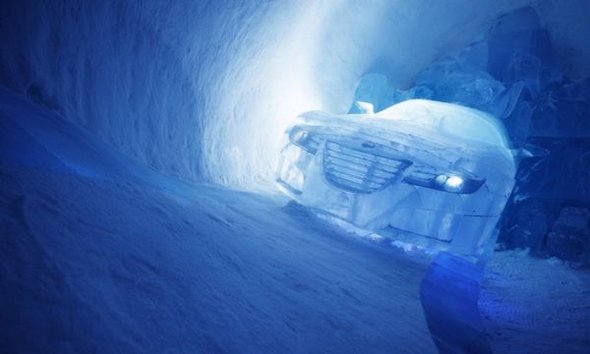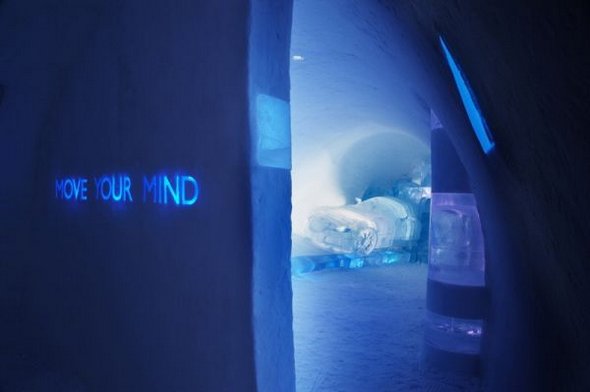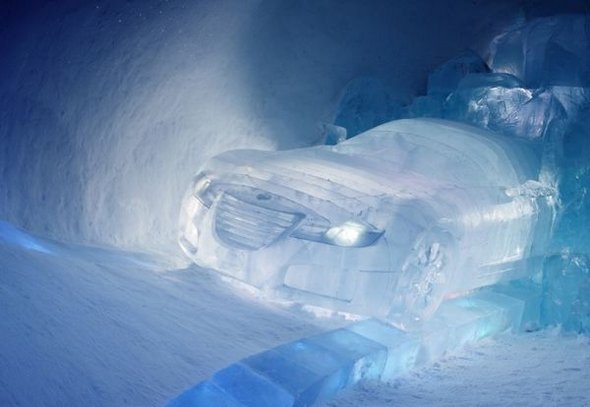 This ice sculpture of Saab Aero X was placed in the one and only Ice Hotel in Jukkasjärvi, 120 miles north of the Arctic Circle in Sweden was opened for public view on 11 Feb, 2008. The sculpture was created for public to experience Saab – the brand, its spirit, tonality and core values through innovative design installations.
Formula 1 Car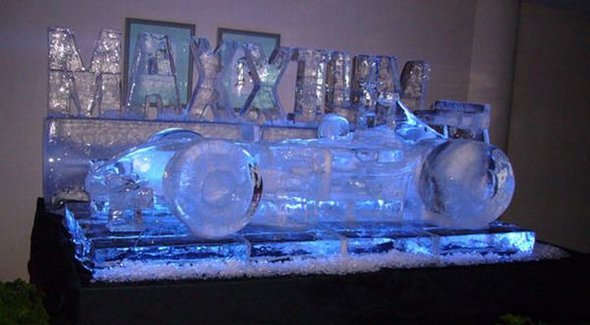 Here is yet anther ice replica of F1 car that I find attractive enough to include here.
Volkswagen Polo Twist model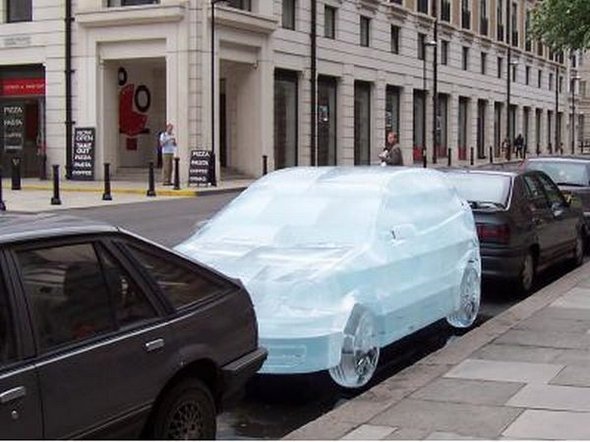 Made from 9.5 tonnes of ice imported from Canada, this life sized ice sculpture of Volkswagen's Polo Twist model was made as a part of brand's advertising campaign in May 2004. The sculpture was parked outside the Saatchi Gallery in Belvedere Road where is gradually melted into water.
Ice Car (?)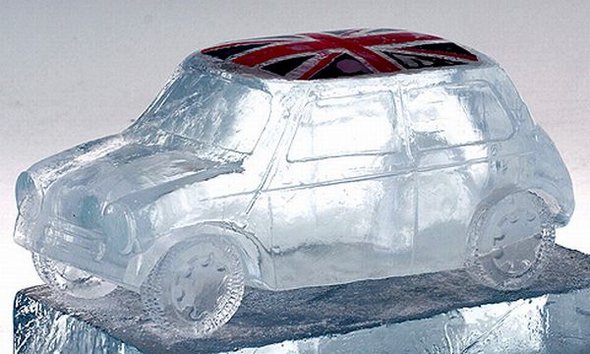 Here we don't have the information about this car but only the image that is enough to get the attention.
Ice Car (?)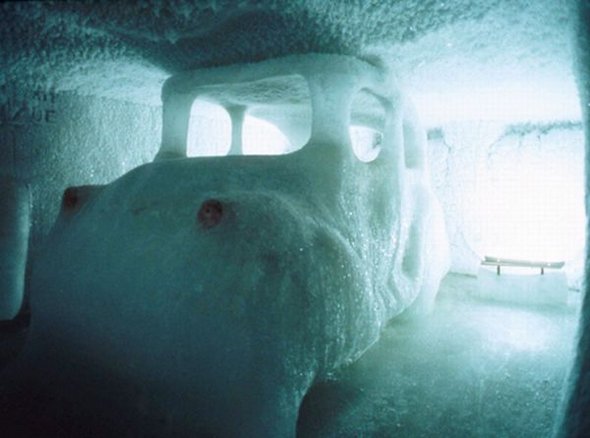 This ice car is just a sculpture and not based on any brand as such. This ice car was photographed by some adventurous guy at Jungfrau glacier, Switzerland.
Ice Car (?)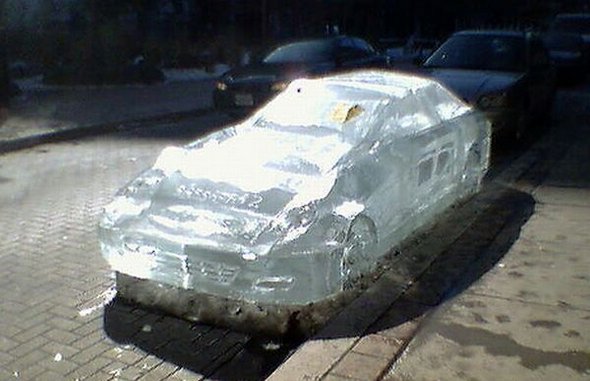 This car was found parked outside of Toronto's Sassafraz restaurant, in Yorkville. Unfortunately, we don't know about the Car model or person who made this but it's awesome and worth mentioning here.
You MUST see cool photo galleries handpicked for YOU!