Gibraltar Airport, Gibraltar
Gibralter Airport also has a very short runway, just 6,000 feet (1,828 m). If you thought Gibralter was the Rock and not much else, you're mostly right – the runway is squeezed between the Mediterranean Sea and the immense, unyielding fastness of the Rock of Gibralter.
Adding to passengers' anxieties is the fact that the weather around Gibralter is often poor, forcing incoming jets to divert to Malaga, Spain or Tangier, Morocco. I'm guessing most passengers hope for bad weather.
One of the odd things about Gibralter Airport is that a main road cuts across one of the main runways. When planes need to take off or land, bells, whistles and a barrier come down to stop traffic much in the manner of a railroad crossing.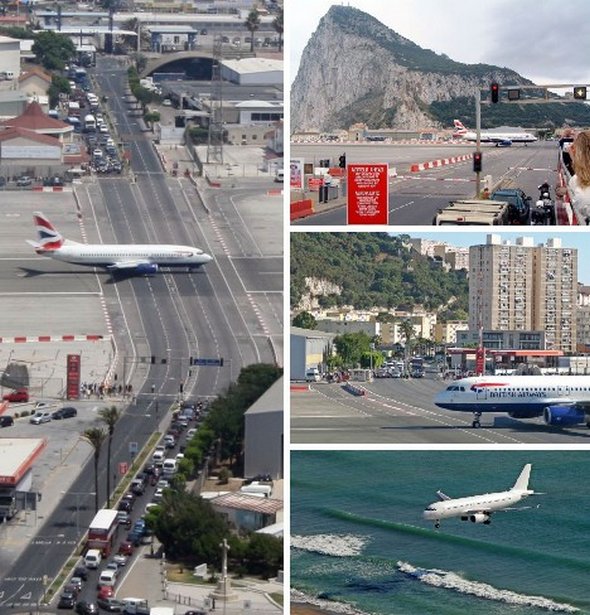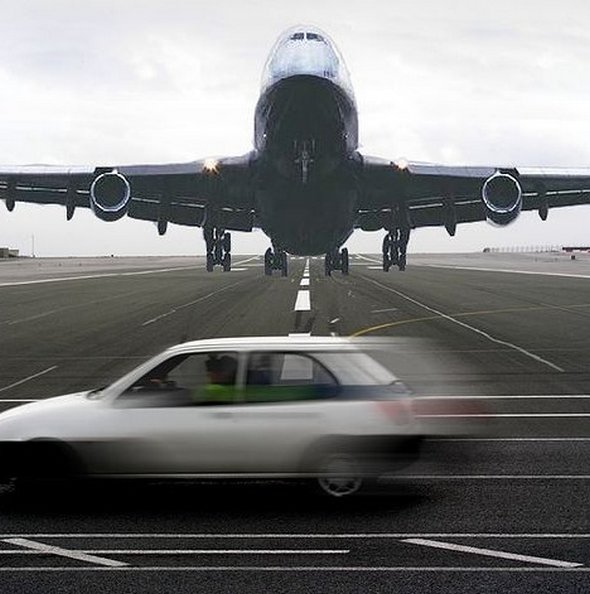 Juancho E. Yrausquin Airport, Saba, Netherlands Antilles
Juancho E. Yrausquin Airport is the only airport on Saba, the Caribbean island of Saba, the smallest island of the Netherlands Antilles. Saba's land area is dominated by Mount Scenery, whose 2,877 ft (877 m) height makes it the highest point in The Netherlands, period. Heck of a place to put an airport, but they did anyway.
At only 1,300 feet (396 m) in length, the runway at Juancho E. Yrausquin Airport is too short for passenger jets and if your pilot has to circle around a few times before landing, bear in mind that aviation fuel is not available on the island.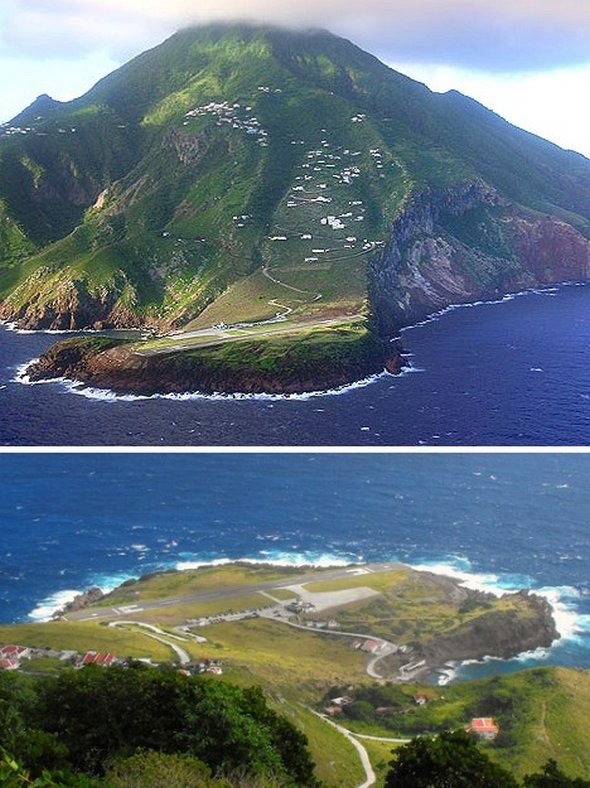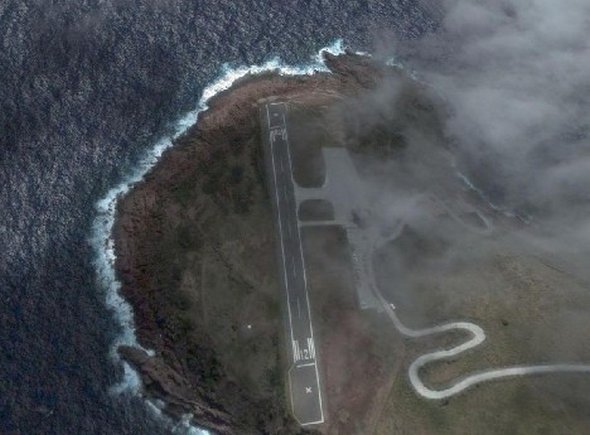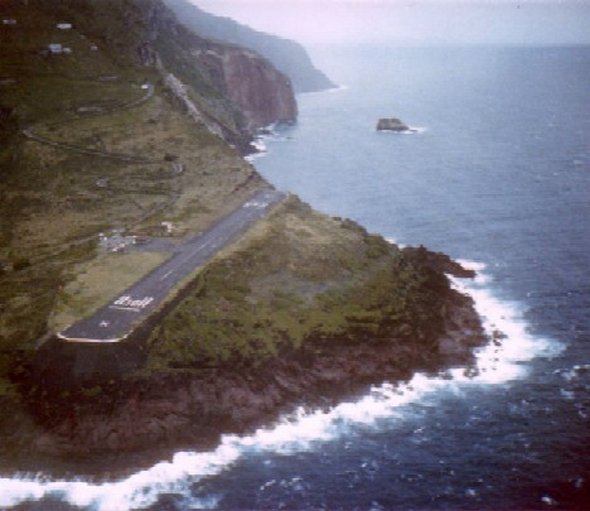 Madeira Airport, Funchal, Canary Islands
The two main runways at Madeira Airport (colloquially known as Funchal Airport) were just 5,250 feet (1,600 m) long when the airport opened for business in 1964.
After a horrifying 1977 crash in which a Boeing 727 landed long, smashed through a stone bridge and ended up on the beach, one runway was extended by 655 feet (200 m). In 2003 the runway was further lengthened by extending it over the beach on 180 columns, each standing 230 feet (70 m) tall.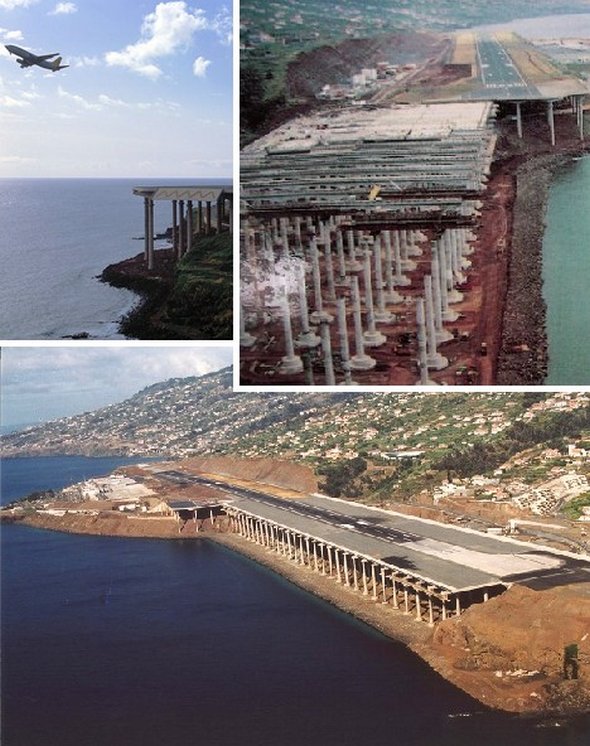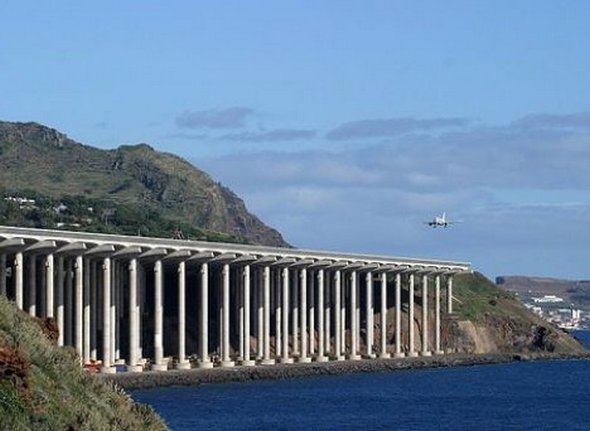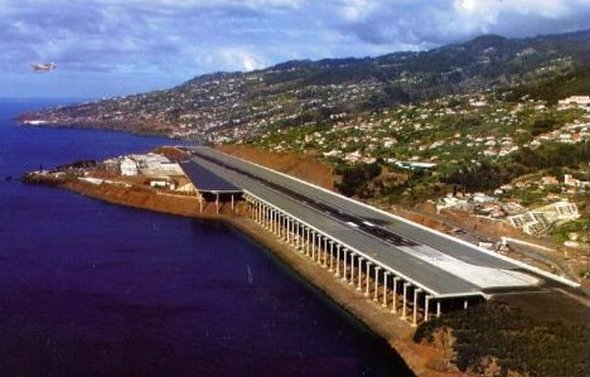 Courchevel Airport, Courchevel, France
Fancy a ski vacation in the French Alps? Then consider driving to Courchevel… seriously. First off, the runway at Courchevel Airport is exceedingly short: just 1,722 feet (525 m). Second of all, not one of those 1,722 feet (525 m) is flat.
Taking off is a hair-raising (and whitening) event that sees most aircraft going "over the hump" before their wings finally grab air at the last possible moment. The airport's motto should be, "At Courchevel, you'll hit the slopes before you've even reached the terminal."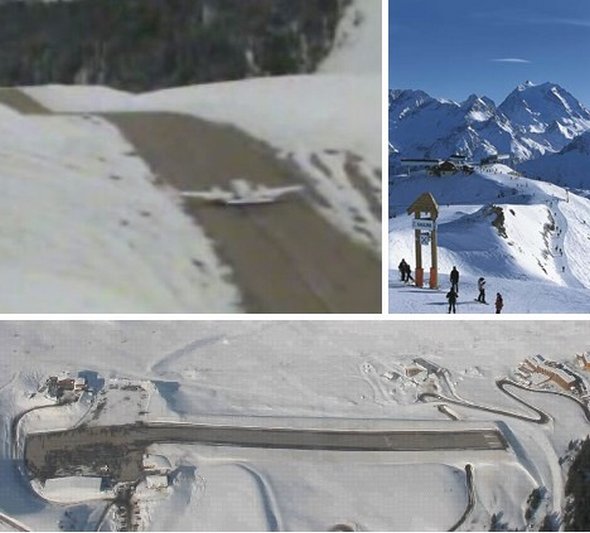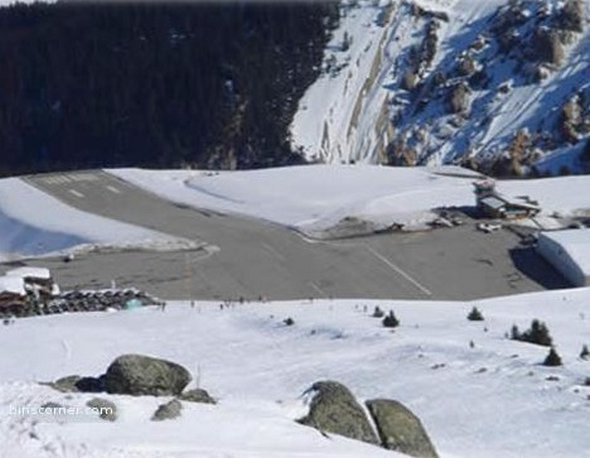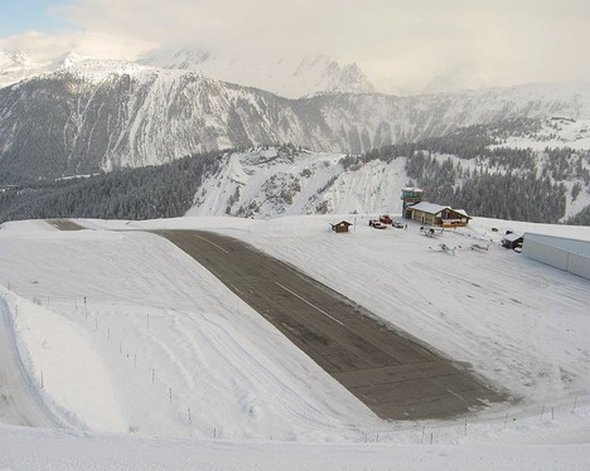 Kai Tak Airport, Hong Kong
Kai Tak, the Mother Of All Scary Airports, has closed… words that should be spoken in the same awed yet gleeful tone of voice as "Ding, dong, the witch is dead!" Having personally flown into Kai Tak Airport twice during trips to Japan via Hong Kong, and having been warned of the airport's extreme urban character beforehand, I still wasn't prepared for the sight of apartment blocks and laundry lines practically lining Runway 13. How those peoples' clothes didn't reek from jet exhaust, I'll never know.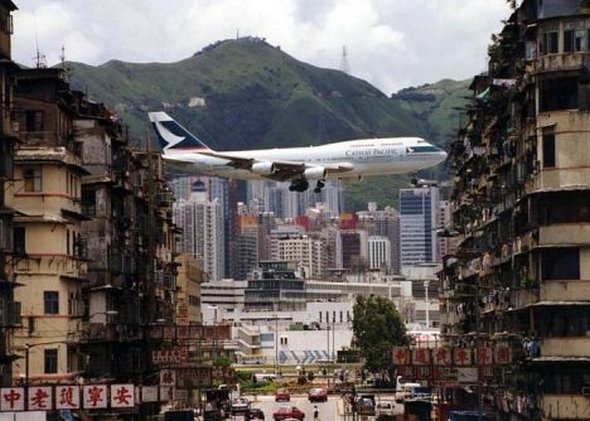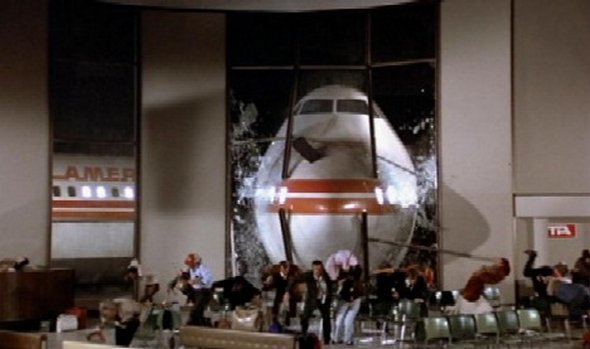 You MUST see cool photo galleries handpicked for YOU!