Artist Kittiwat Unarrom's father owns a bakery in Ratchaburi. To attract attention for the business he creates some of the world's more unusual breads! All of Kittiwat's creations are of human parts of the body in various stages of, shall we say, disrepair! The results are unnervingly realistic with eyes, lips and other details constructed out of cashews, raisins and the like. A lack of hair and blood-like glazes make the work all the more creepy.



Sold at his family's bakery, Thailand, he displays the parts wrapped like food in plastic and hung from meat hooks. Apparently, the art is in fact edible and tastes like regular bread.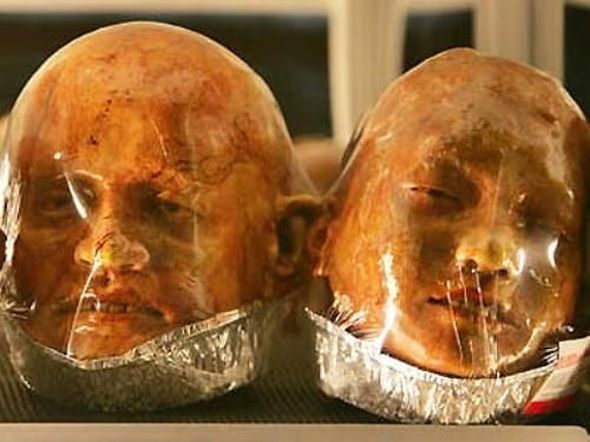 Kittiwat says that the bread heads are not designed for human consumption, but mainly to place in the window of the bakery to attract attention. The shop is in a small town in Thailand about 65 miles east of Bangcock.
It's not just head. You can buy a wide assortment of parts to, we suppose, temporarily decorate your home.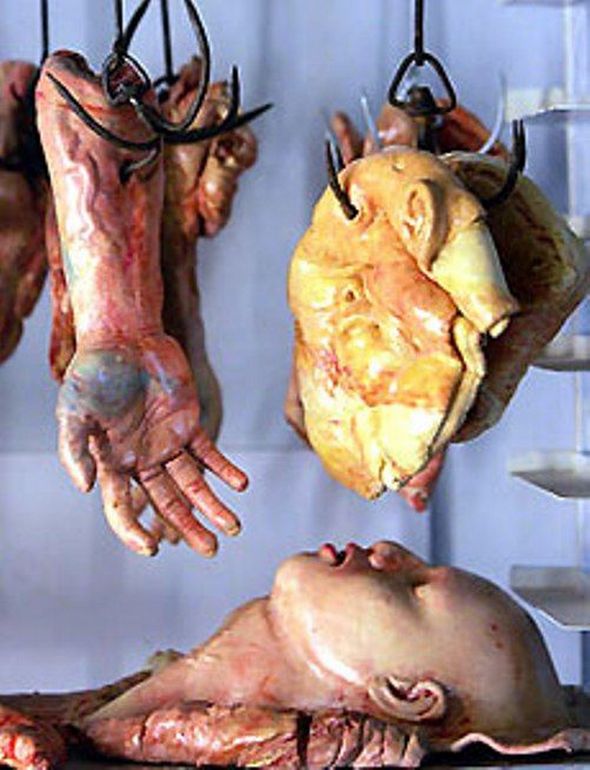 Eeewwww. I'm not even sure Tony Montana would enjoy a loaf of theis bread.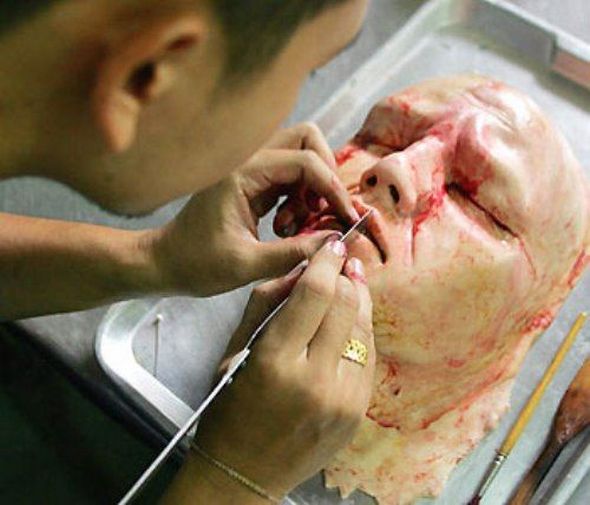 Great work and detail goes into the pieces. After shaping and baking they are carefully painted to look like they were not so careful in life.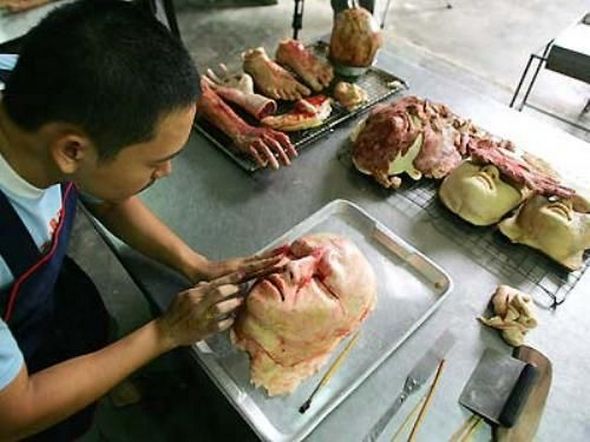 That's a righteous case of chapped lips.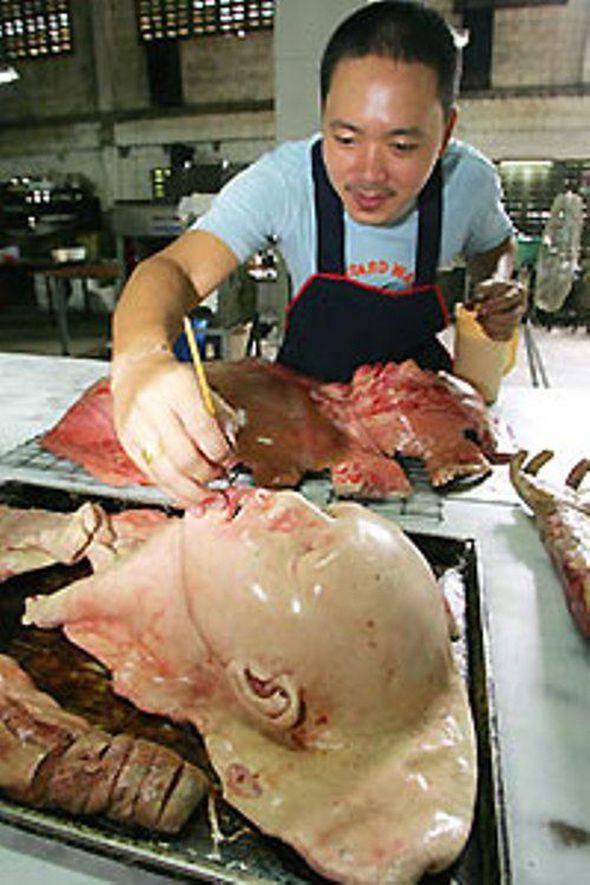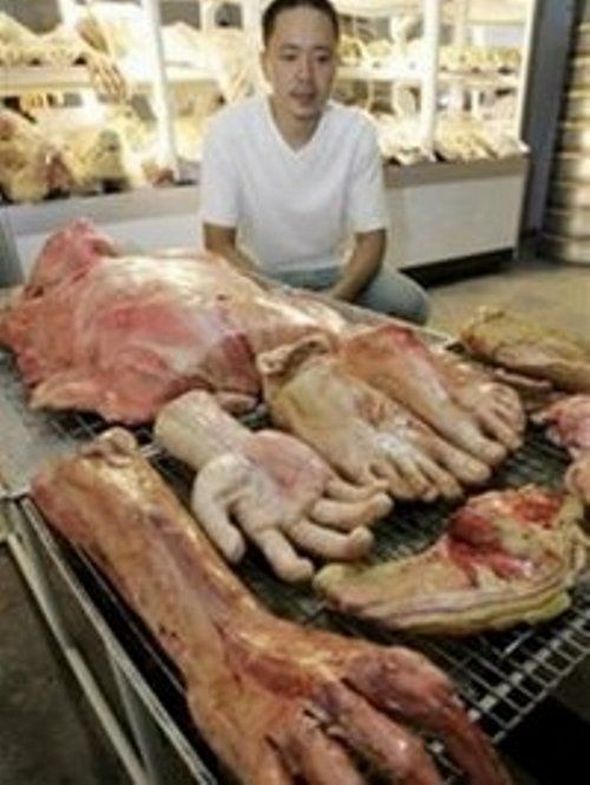 Brushing on butter. Does that give them that three day about to rot look, or after baking they have a nice Thailand tan?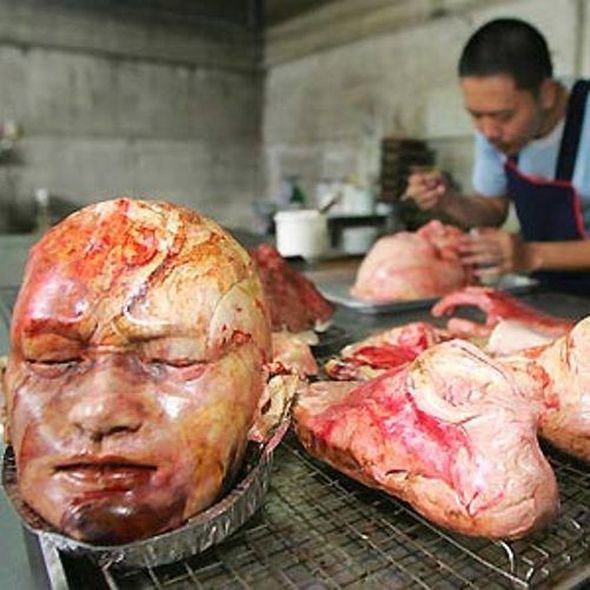 Here is some video taken inside the store. It's weird if you think about it as these bread sculptures have been featured in stories around the world, and the You Tube video has had over 1,100,000 viewers! We can only hope that some of these people have made the trek to the bakery to load up on bread you can't eat!
You MUST see cool photo galleries handpicked for YOU!