You think you're a pretty awesome at parallel parking, don't you? Well we all do really, it's in the blood, but now one kiwi male can actually lay legitimate claim to being the world's best at parallel parking.
Local hero Peter Bell has parked a Toyota Corolla in a space that's just 27 cm longer than the car, on the set of the NZ Smashes Guinness World Records TV show at the North Harbour Stadium in Auckland. He didn't just back it in nice and gentle either, Bell ripped up the handbrake and put the Corolla into a 180-degree spin into the park in one tidy piece of work.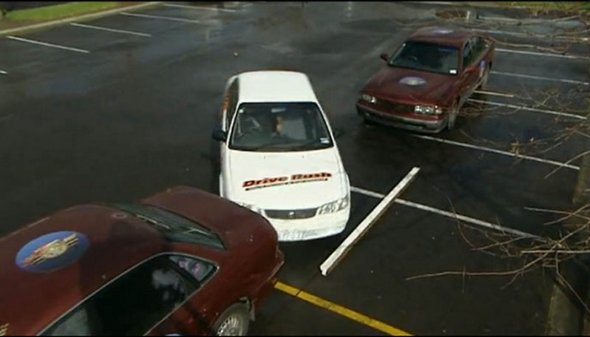 The previous record for the tightest parallel parking was held by the Chinese and it was set at 32 cm, which represents the space remaining between the parked car, and the two vehicles in the front and at the rear. Bell's first attempt took him to a new tightest parallel parking world record of 31 cm. The following attempts got him even further setting the new Guinness World Record of 27 cm.
Watch the video below to see the record breaking parking and to see the show's host Mark Ellis almost wet himself with fake excitement.
You MUST see cool photo galleries handpicked for YOU!
Shrek, the cartoon character has had his 'happily ever after', but would these people having their Shrek themed wedding have similar future of their relationship? Are these two trolls in love the same way the original Shrek and princess Fiona? We cannot know that for sure, but for now, the least we can do is enjoy their wedding and admire their creativity and a bit of wackiness that made them have such a wedding. I just hope that these masks do come off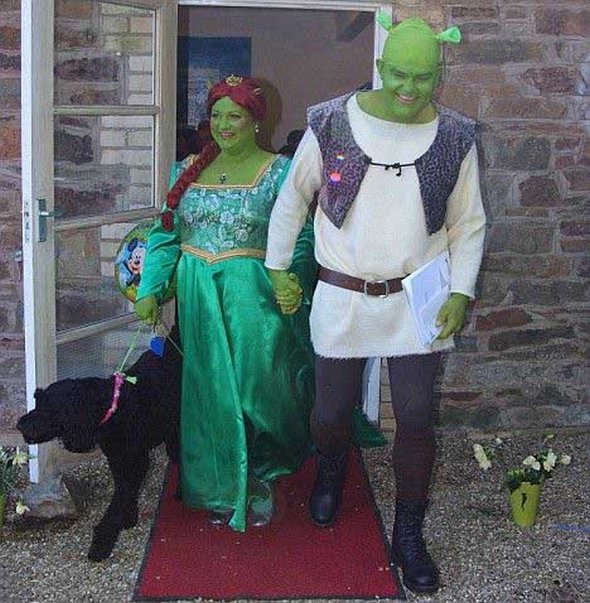 Keith Green and Christine England spent three hours in make-up to walk down the aisle looking like the cartoon characters from the hit animated films. Mr Green, 44, and his 40-year-old bride were covered in green paint and full costume and wigs and married in front of 100 guests also dressed as characters from the film, including the Donkey and the Gingerbread Man.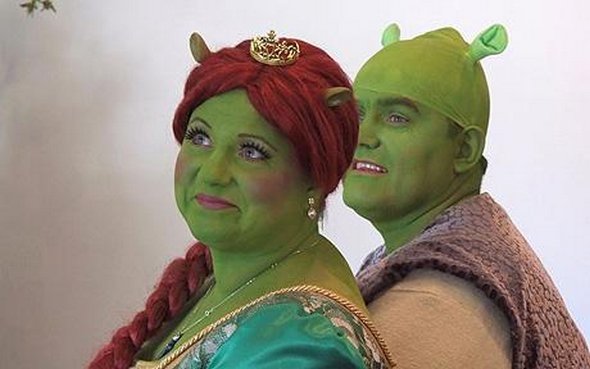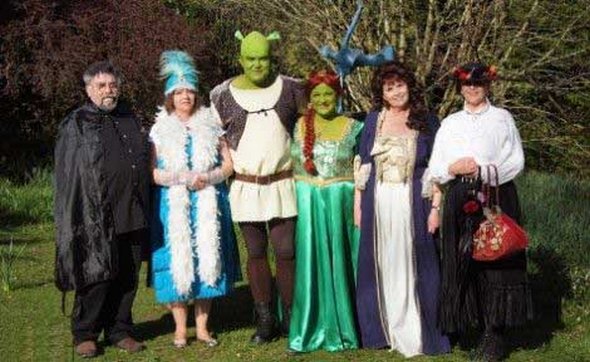 The new Mrs Green, a hospice nurse, of Barnstaple, Devon, said: "Every girl wants a fairytale wedding and I got one – with a bit of a twist. It was a real laugh." "The idea just came to me. I knew what we would go as them because Keith looks just like Shrek. It was funny because when we said our vows Keith had these green ears sprouting from the top of his head. "I tried to convince my teenage son to dress up as the Donkey but he wasn't having any of it."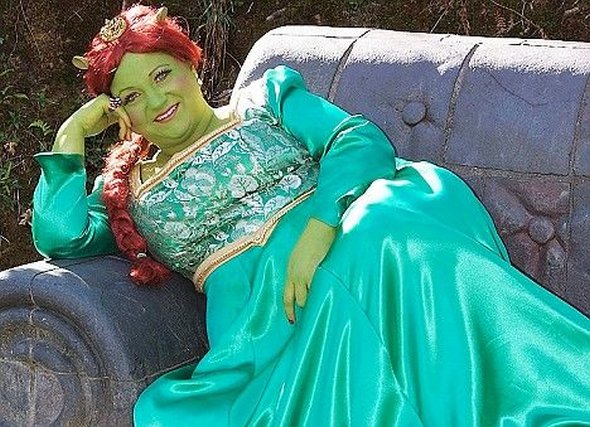 Mr Green, a builder, said: "It was a very strange experience to say the least, but a thoroughly enjoyable one. We love the films and my wife tells me I have resemblance to Shrek."
The couple hired a make-up artist to make them look like the characters – voiced by Mike Myers and Cameron Diaz – in the hit films.  The bride's mother Annette England, 66, said: "It's not necessarily how you imagine seeing your daughter get married but it was great fun."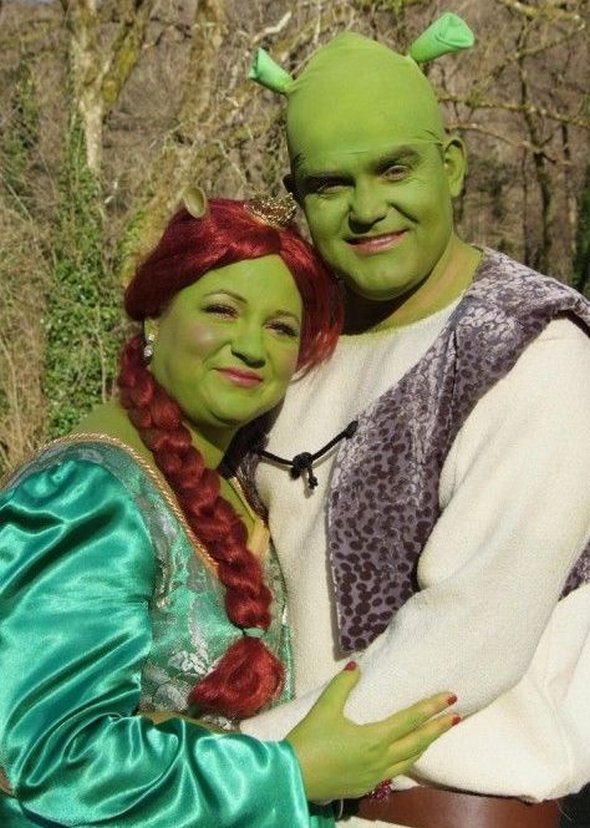 Read more
You MUST see cool photo galleries handpicked for YOU!
For many couples the traditional bride and groom wedding topper is a great way for them to express their love for one another on their wedding cake. However, some couples get a little more creative then that. These are a few of my personal favorites featuring some of the craziest, most unusual and original wedding toppers.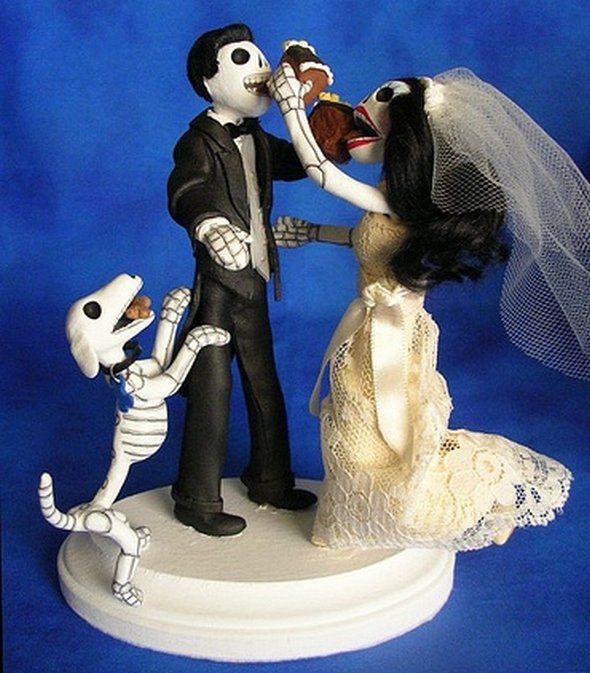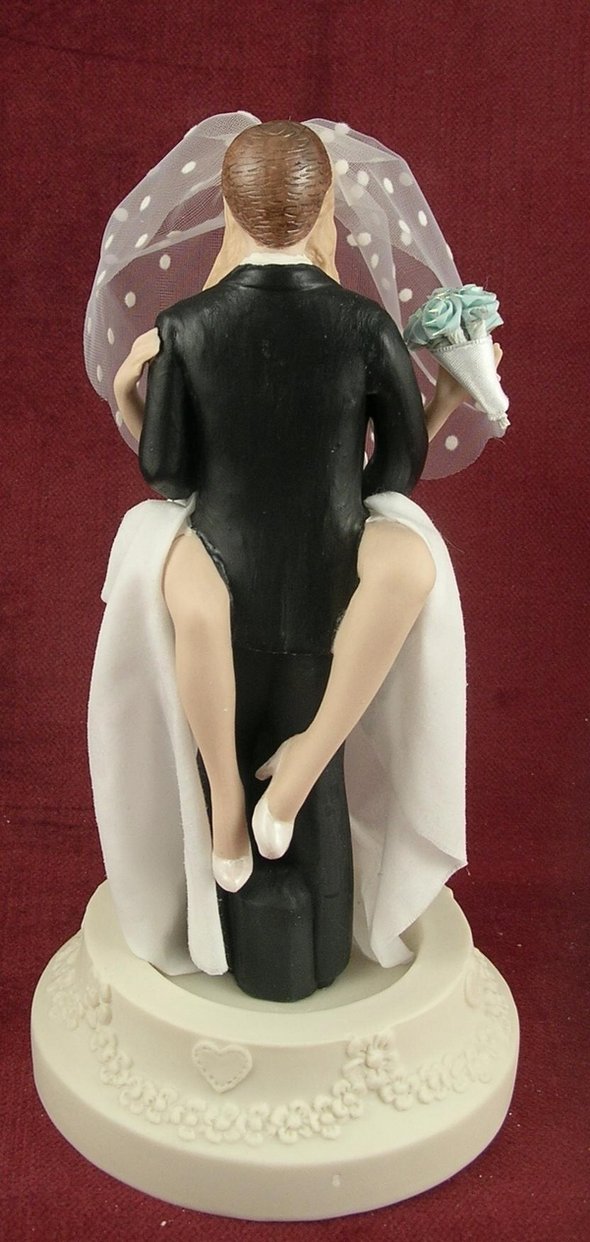 You MUST see cool photo galleries handpicked for YOU!
The art of toilet inscription is as ancient as toilets themselves. Many of our favorite pub jokes have their origins on the damp, mucky walls of the loo. Here, we present 24 such specimens of spontaneously expelled humor.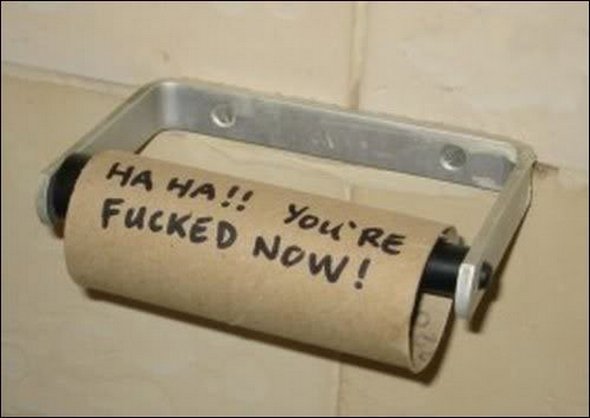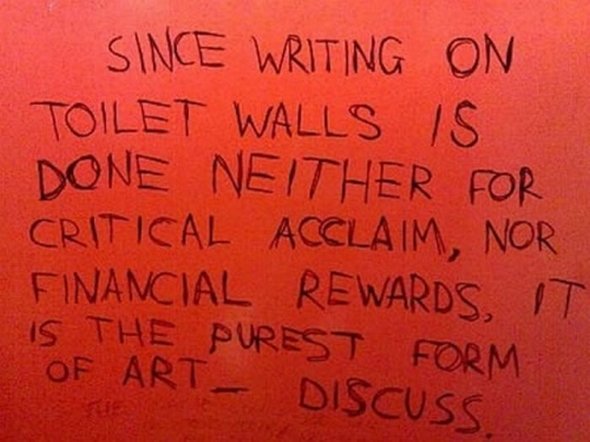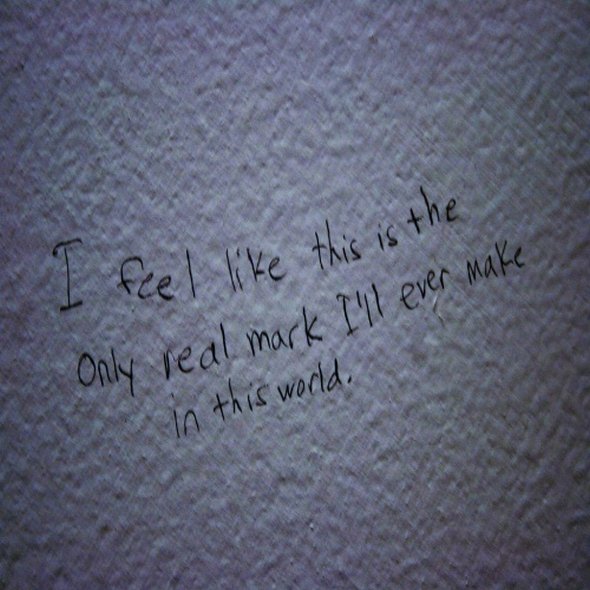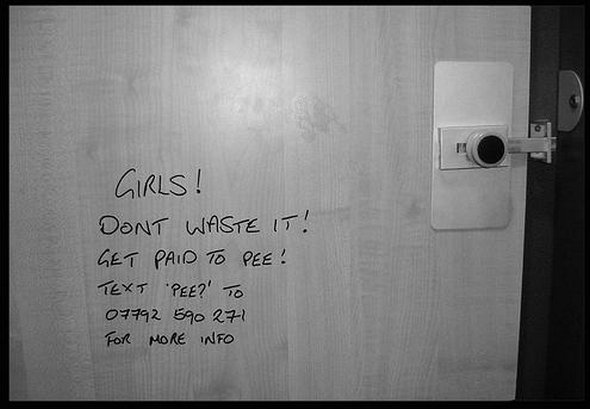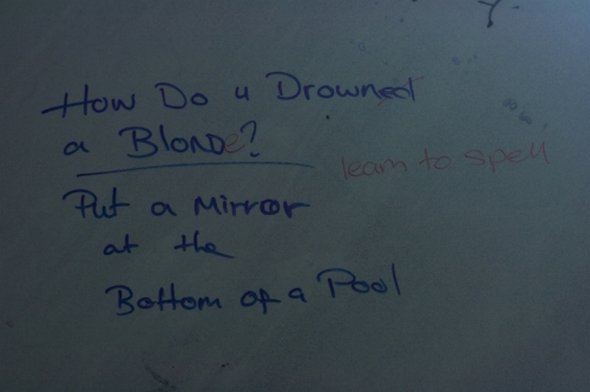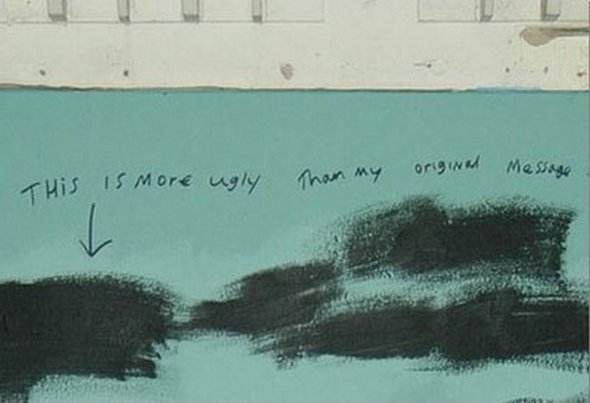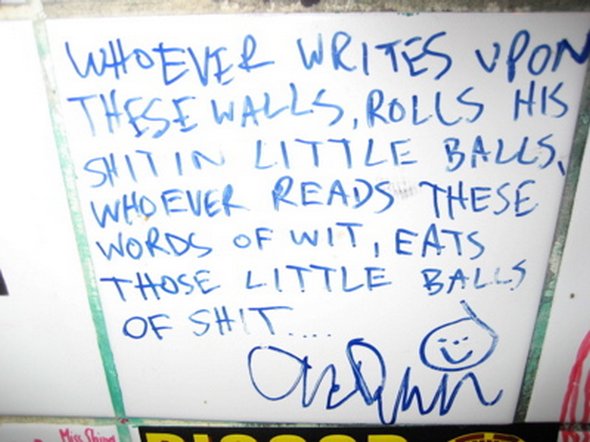 Read more
You MUST see cool photo galleries handpicked for YOU!
Have you ever watched famous British comedy show "Men Behaving Badly", well, it looks like this kind of men's behavior starts at the earliest years of their life. It tends to be tough to baby sit a baby boy or a baby girl, for that metter. "Why?", you may ask yourselves… Simply because kids can be real menace but they are cute and funny when they do their little mischief. I guess that is what makes life with kids and these cute photos so interesting..Although, we are not sure what causes this kind of miss behavior, is it in kids nature or is it just their parents failure.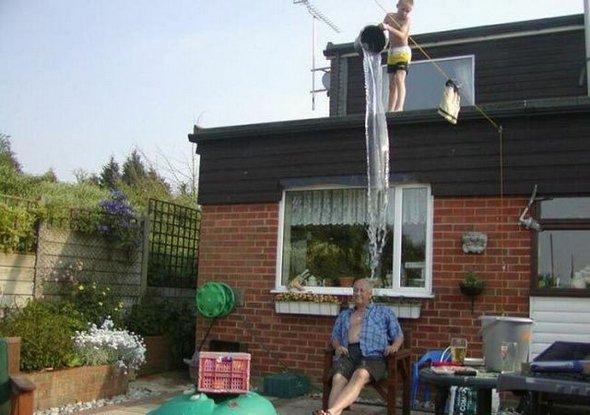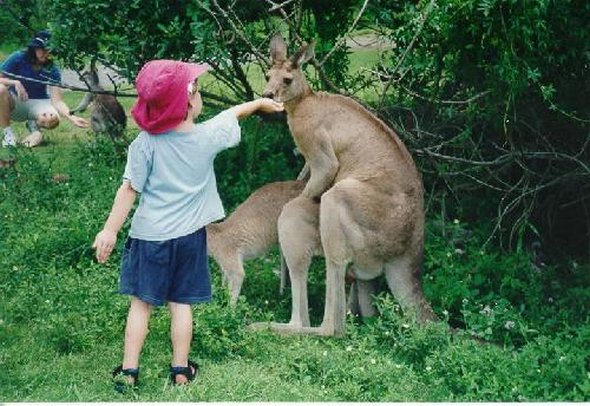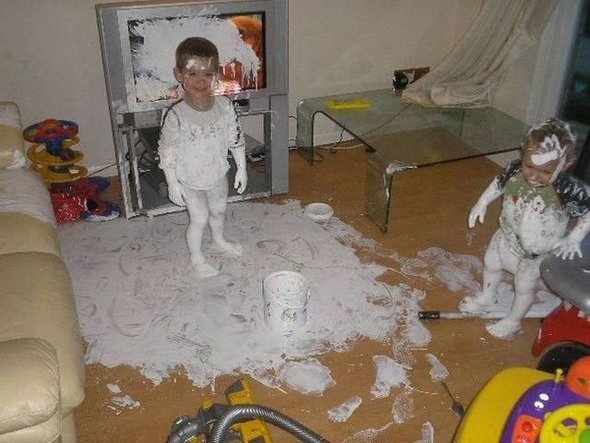 You MUST see cool photo galleries handpicked for YOU!
70-year-old Ruth Flowers is a living example that age shouldn't get in the way of things you're passionate about. Like Bette Calman, the Yoga super-granny, Ruth does extraordinary things, for her age. Known as "Mammy Rock", around the European club scene, Ruth Flowers is probably the oldest professional DJ in the world. The British granny wears bling-bling headphones, trendy clothes and sports an electrifying hear-do as she works the turntables in popular clubs, in France.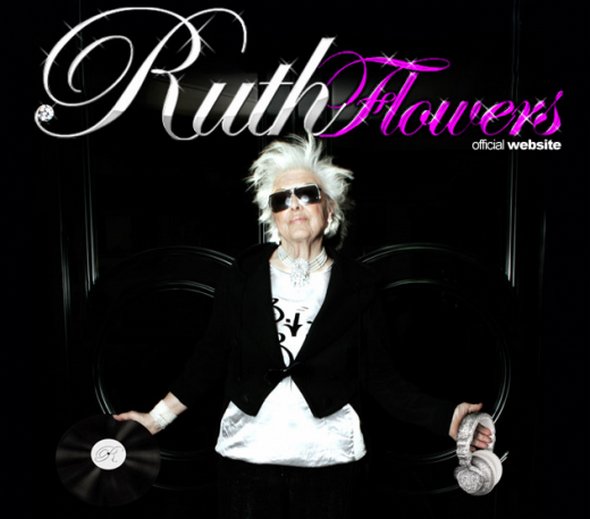 Mammy Rock's career began when she was 65. Her grandson was celebrating his birthday in a London nightclub, and asked Ruth to join him and his friends. There were a few problems with the bouncers, who didn't feel right letting a senior citizen inside such an establishment, but as soon as she stepped in, Mammy Rock was bewitched by the lively atmosphere that made her feel so much younger. Even though some have said it all seems like a joke — and yes, part of the act's appeal comes from its novelty – the proof is in the pudding. We think she's actually really good!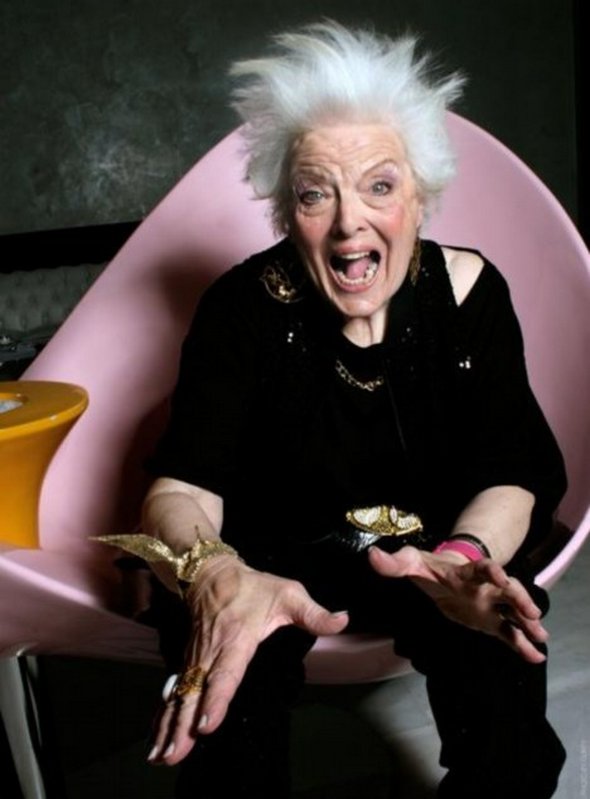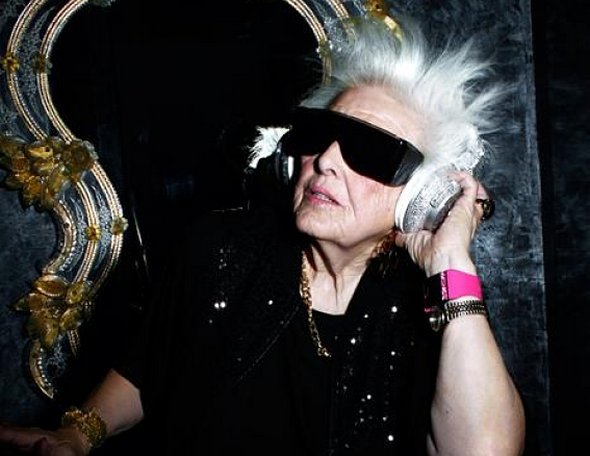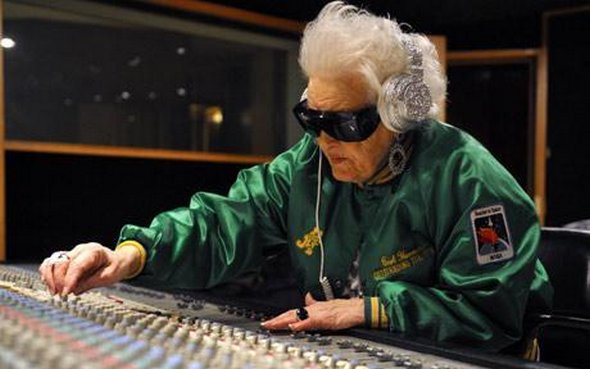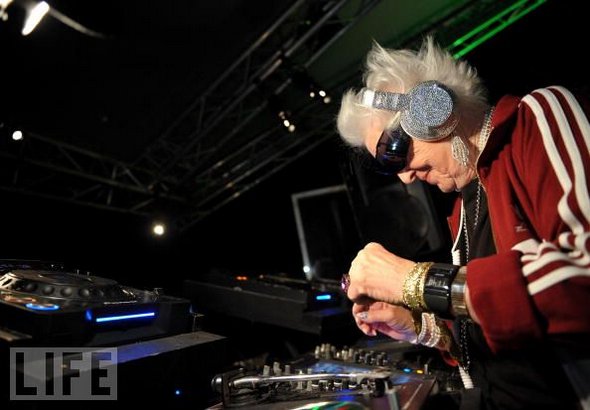 Read more
You MUST see cool photo galleries handpicked for YOU!
Whenever we take a photo of ourselves we face our fear of being caught with a crazy face. It's the kind of embarrassment that has happened to all of us, but girls seem to be more affected with it. On the other hand, a lot of people (especially men) intentionally try to make crazy faces just for the fun of it. The result can be quite funny and can make you laugh your head off. Check these out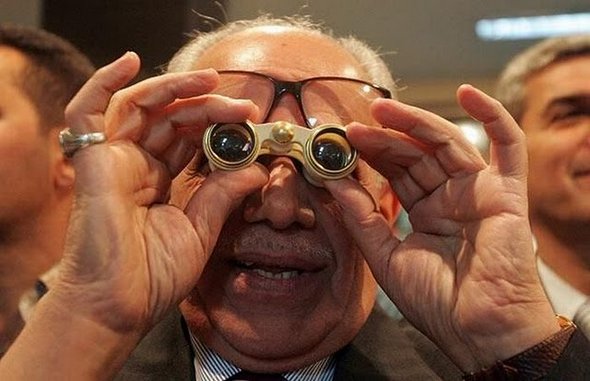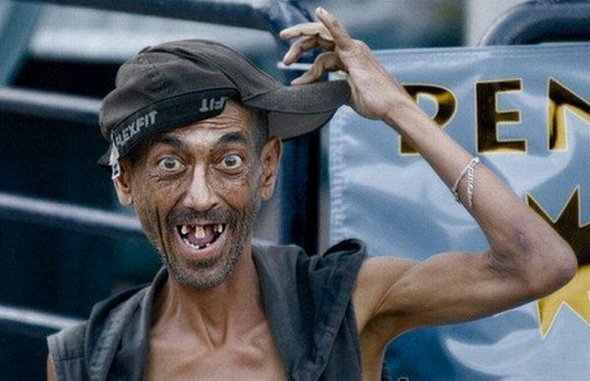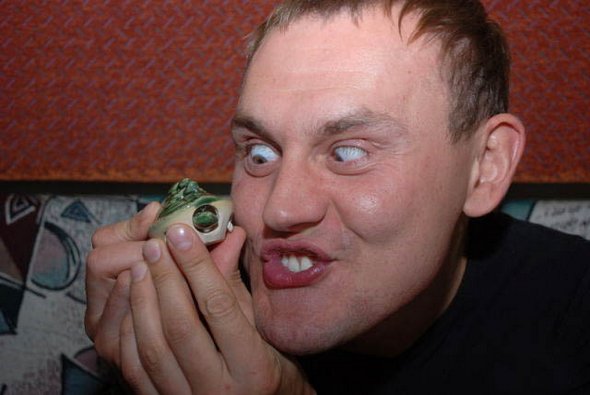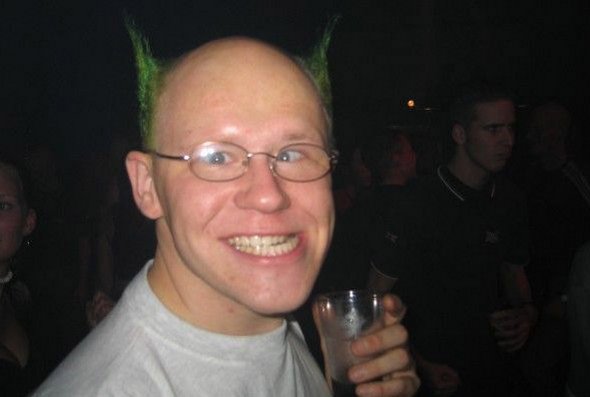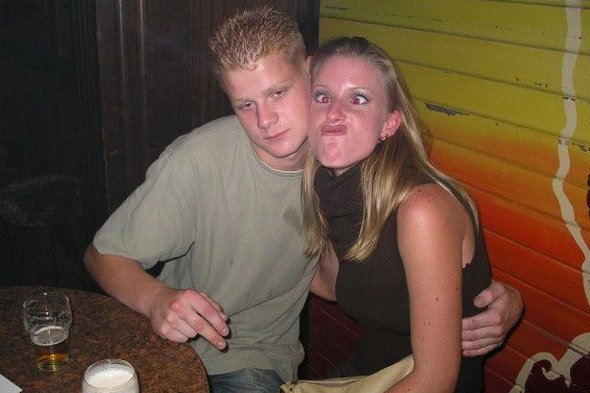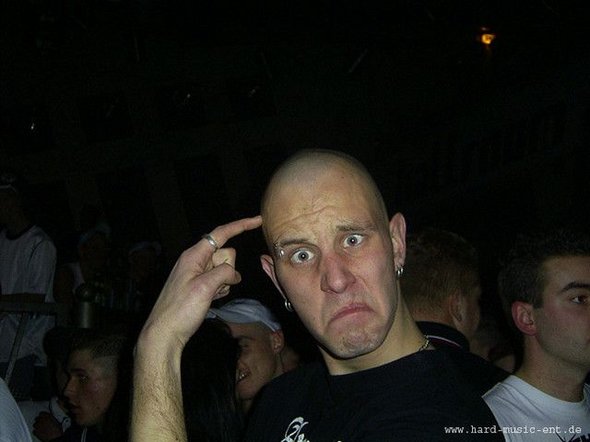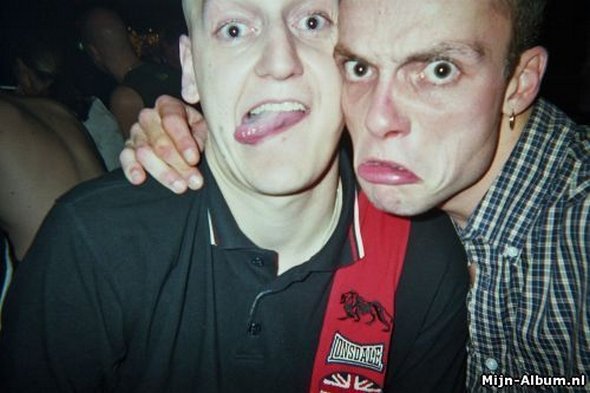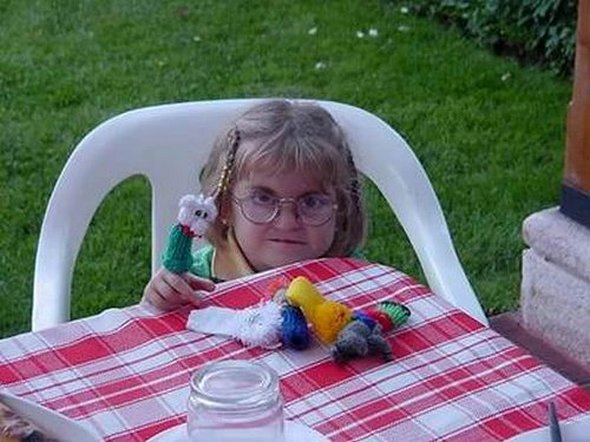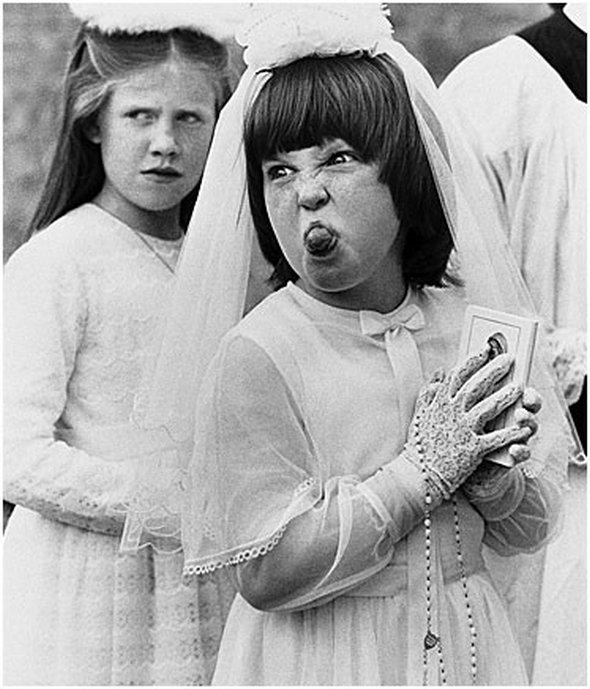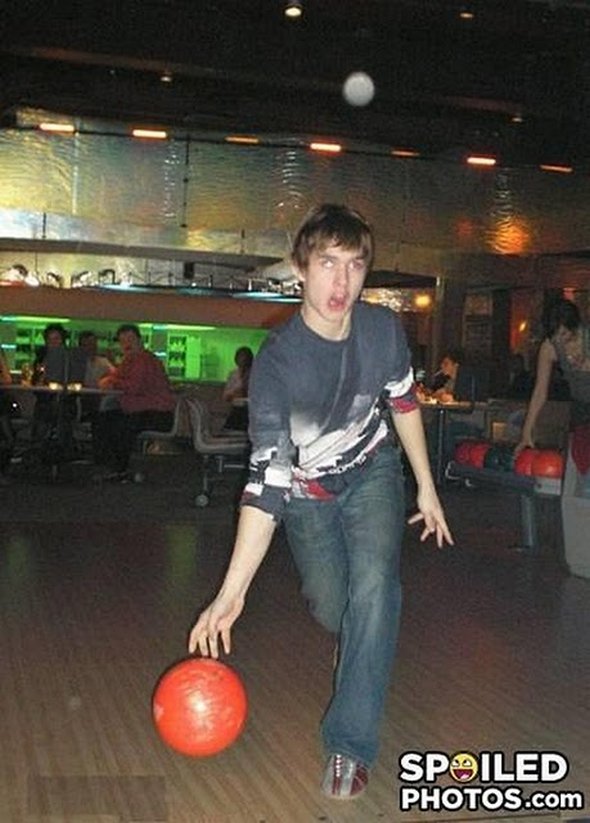 Read more
You MUST see cool photo galleries handpicked for YOU!