Remember the David Bowie/Jennifer Connelly movie Labyrinth? One of the model-makers on the set was a young Australian named Ron Mueck. After dabbling in creating realistic props for advertising (that's where the money is, baby!), Mueck started producing three-dimensional sculptures purely for art. His work quickly caused a sensation in art circles in the United Kingdom, and Dead Dad — displayed as part of the 1997 Sensation show at the Royal Academy of Arts — gave him international frame. We're fortunate to have been able to see a collection of twelve of Mueck's works at the Gallery of Modern Art here in Brisbane. The girls are young enough to innocently appraise the naked form without being silly, so we took them into the show.
Youth (2009). Diminutive figure (65 cm high) of African or African-American youth, holding up his T-shirt to examine a wound in his side.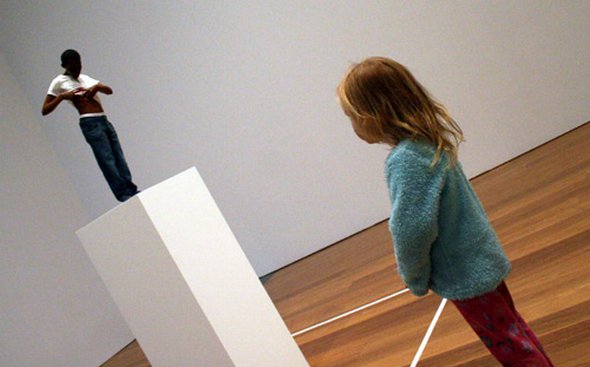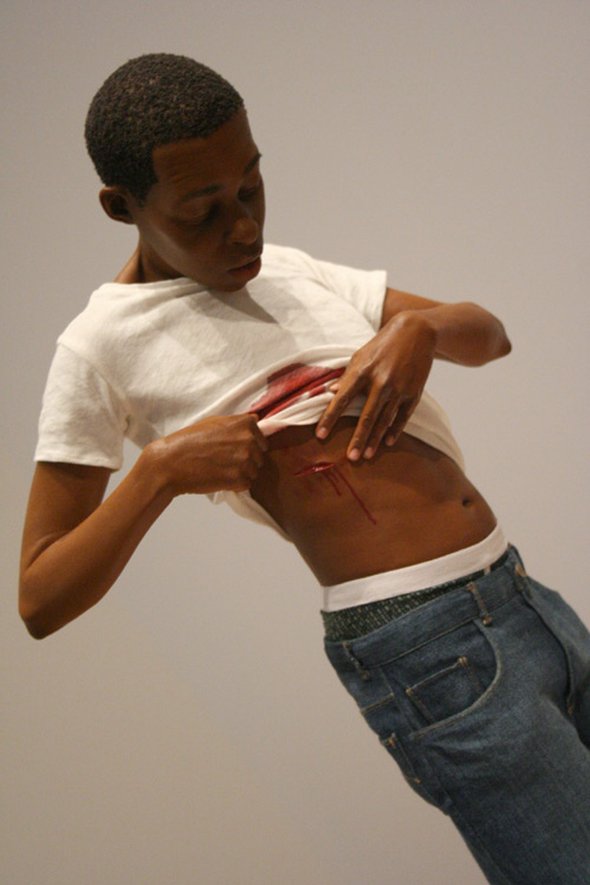 Dead Dad (1996–97), A three-foot-long sculpture of Mueck's father lying on his back, naked. This sculpture uses Mueck's real hair.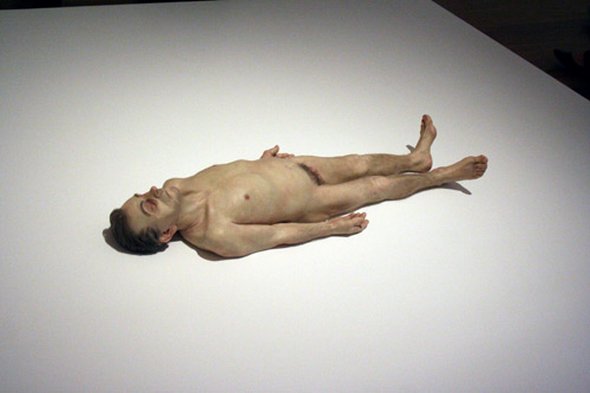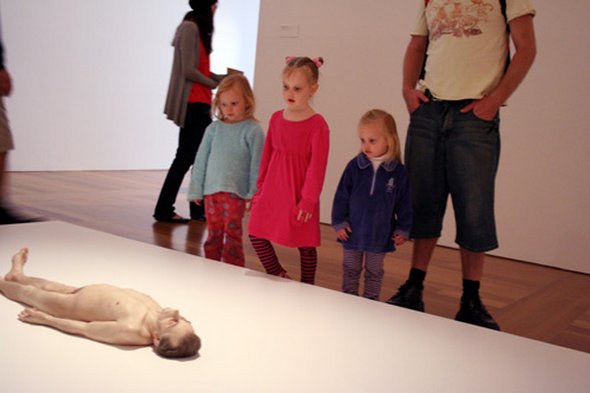 A Girl (2006). Newborn baby, with part of her umbilical cord and some blood.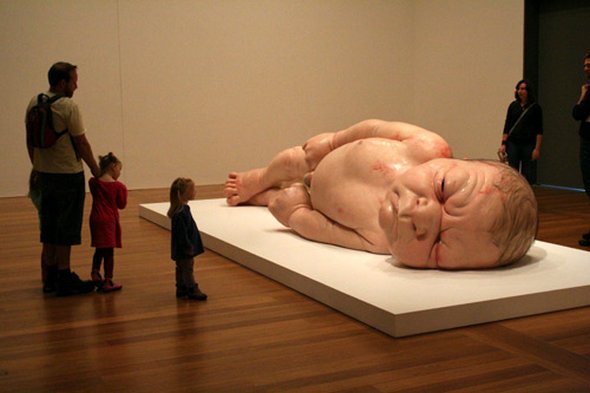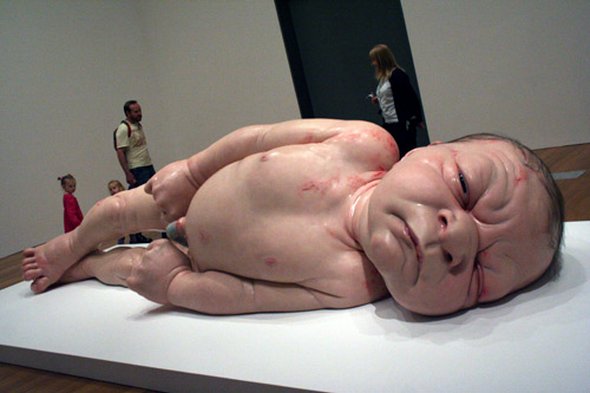 Wild Man (2005). A nine-foot sculpture of a naked, bearded, fearful man clutching the stool he is seated on.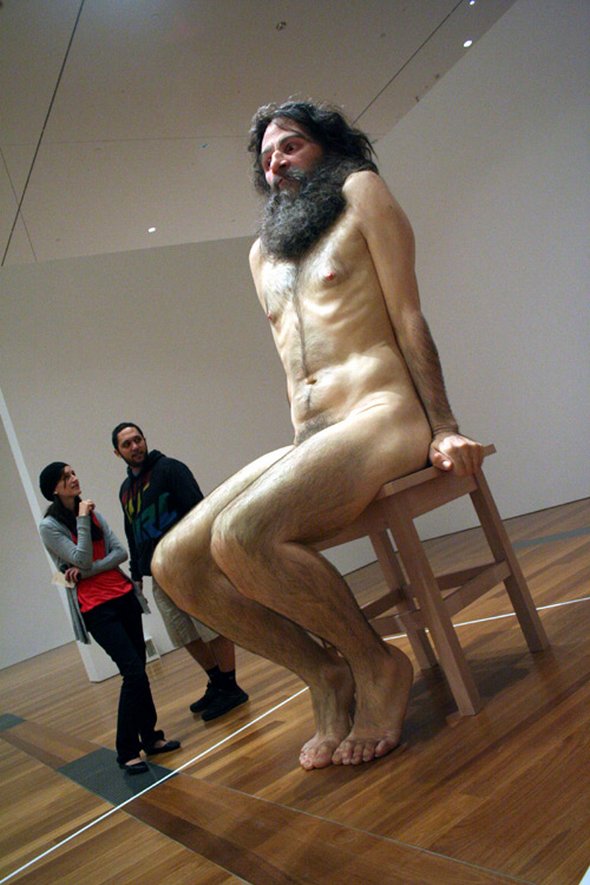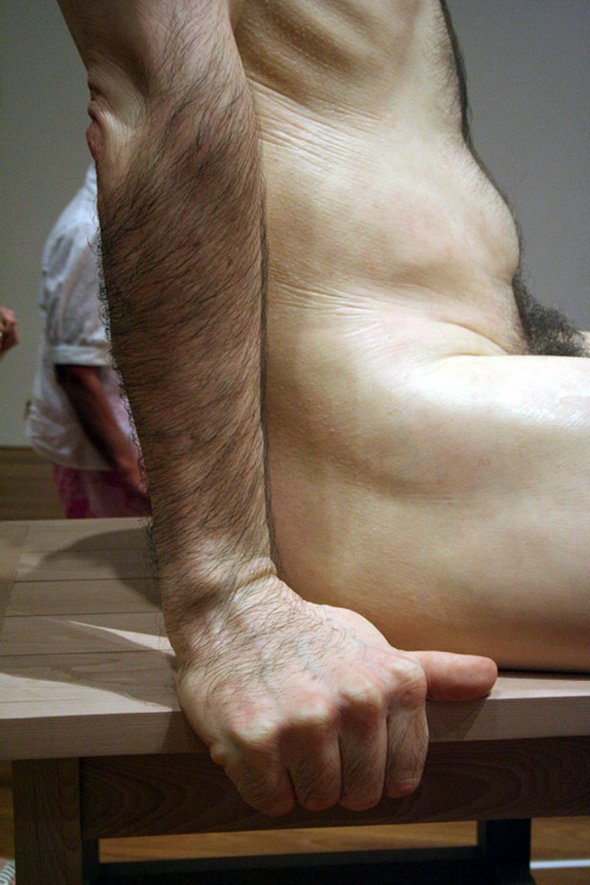 Woman with Sticks (2008). 180 cm-high model of naked woman, bent backwards, carrying huge bundle of sticks.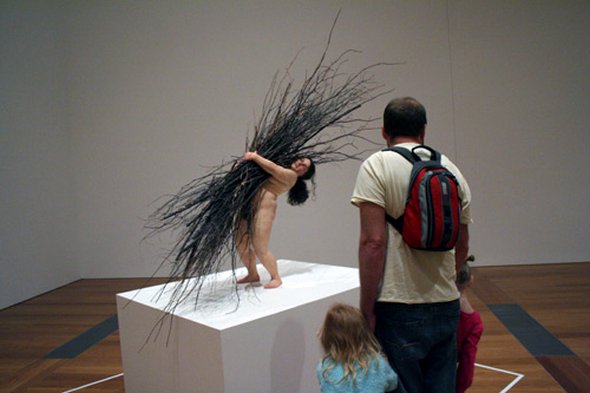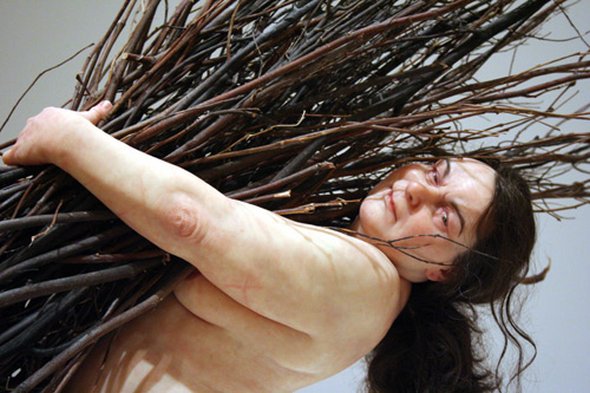 In Bed (2005). Huge woman lying in bed, hand raised to her face in a contemplative pose. (From the eyes of an adult, this is probably close to the perspective our children experience when they approach us as we lie in bed.)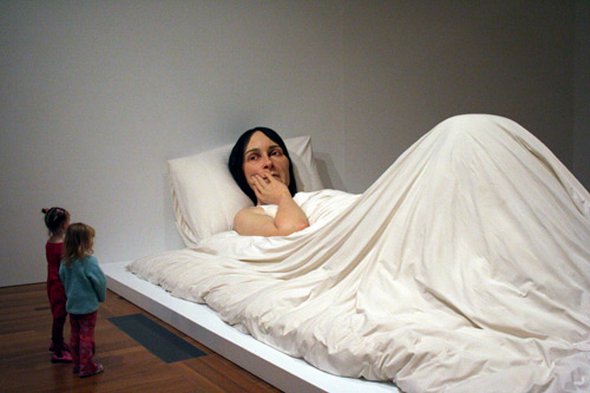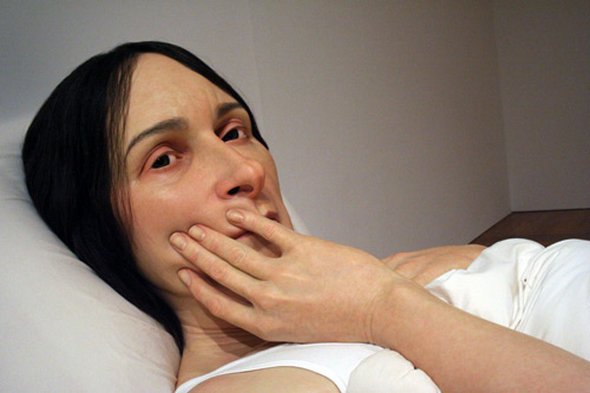 You MUST see cool photo galleries handpicked for YOU!