Next week at New York's Raandesk Gallery of Art work by Kevin Cyr, alongside with fellow artist Jason Bryant, will be on display. Cyr is a painter and sculptor who produced two one-off vehicles you just have to love – Camper Kart and Camper Bike.
Camper Kart
Camper Kart is a pop-up camper constructed out of a shopping cart. The project investigates habitats and housing; recycling and ecology; exploration and mobility.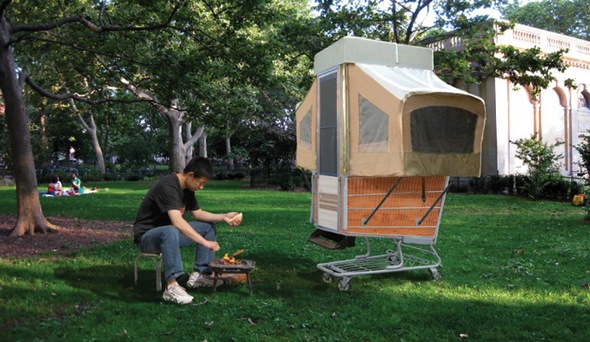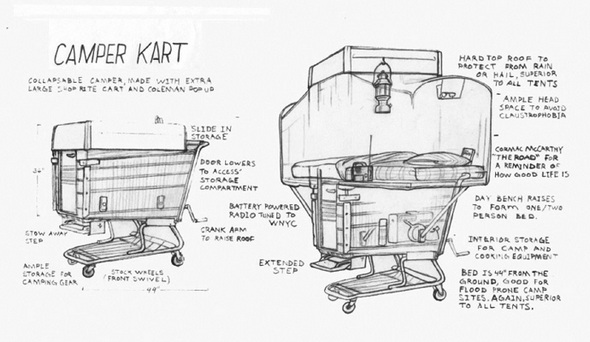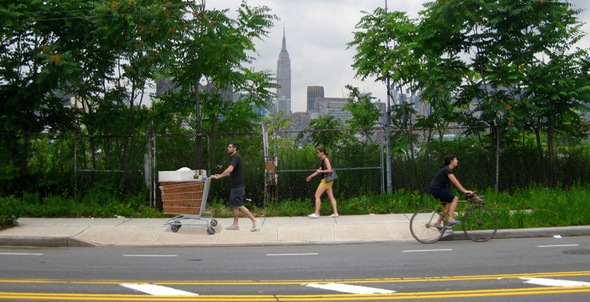 Camper Bike
Camper Bike is a functioning sculptural piece, built in April 2008. A stand alone piece and the subject of a series of paintings.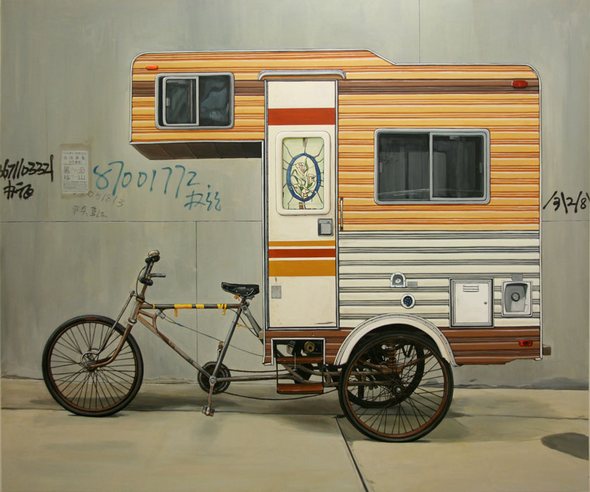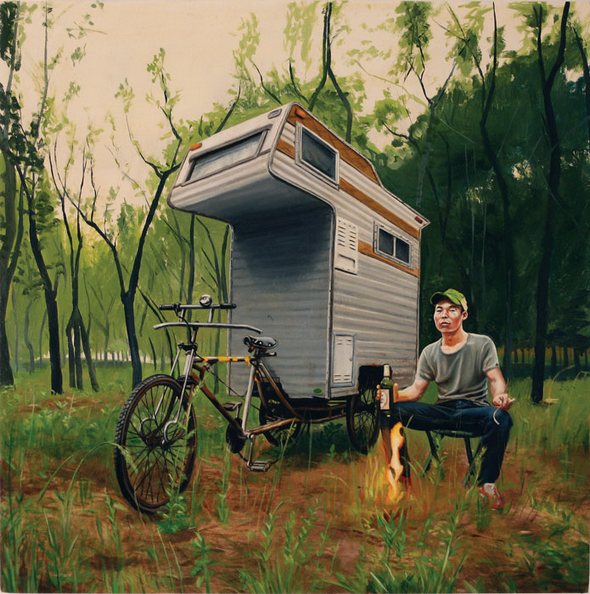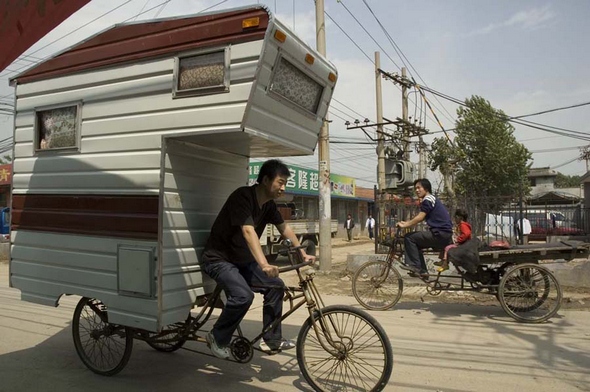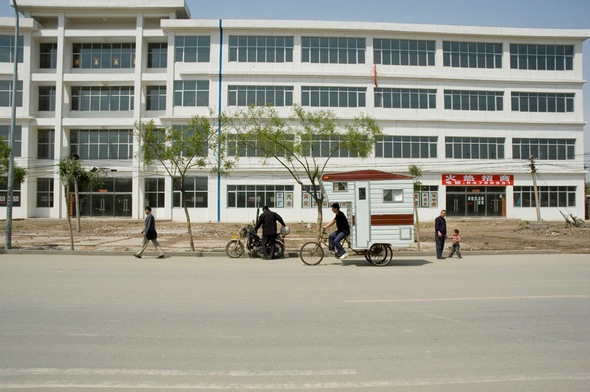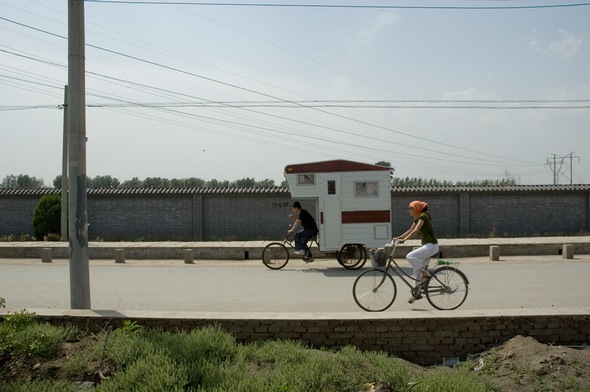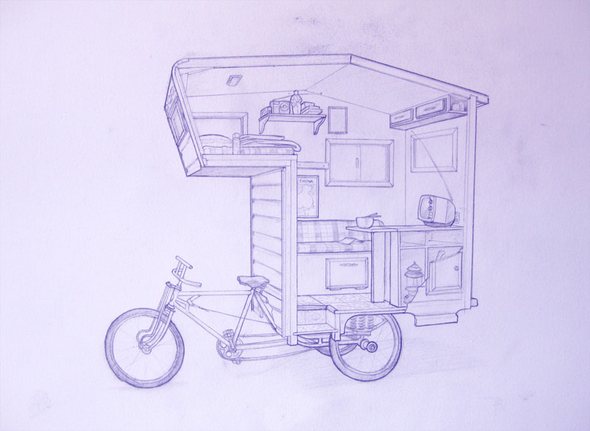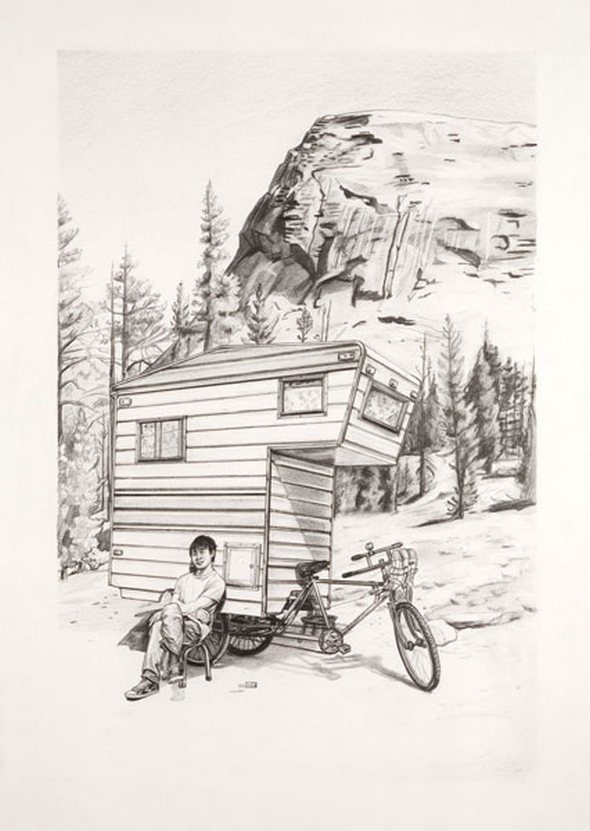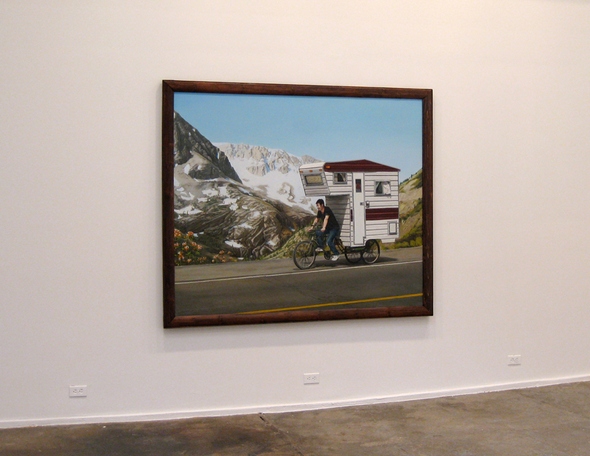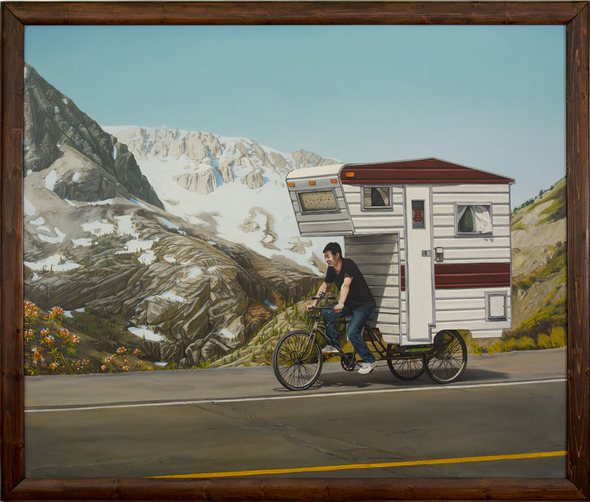 You MUST see cool photo galleries handpicked for YOU!