First World War veteran Henry Allingham, who became the world's oldest man last two month, has passed from this life into the history at the age of 113. As tributes poured in, Lord's cricket ground fell silent at the start of play in the Ashes match between England and Australia as a mark of respect for Mr Allingham, who died in his sleep early yesterday morning.
He was one of the last three surviving British veterans of the First World War, the last surviving founder member of the RAF, the last man to have witnessed the Battle of Jutland and the last surviving member of the Royal Naval Air Service.
Prime Minister Gordon Brown said: 'He was a tremendous character, one of the last representatives of a generation of tremendous characters. 'The Queen said he was 'one of the generation who sacrificed so much for us all'. A Clarence House spokesman said: 'The Prince of Wales was sad to hear of the passing of Henry Allingham. Henry belonged to that incredible generation who did so much for their country and we owe him a huge debt.'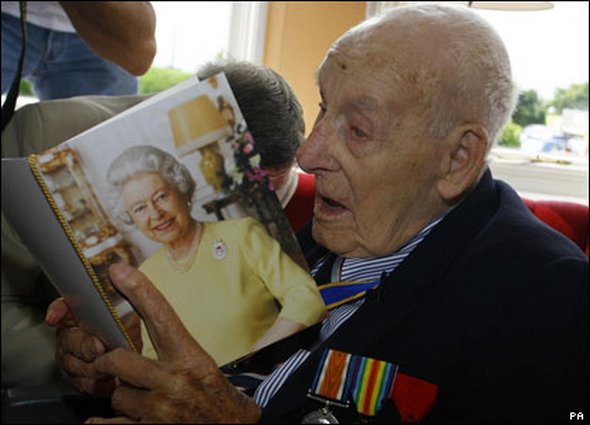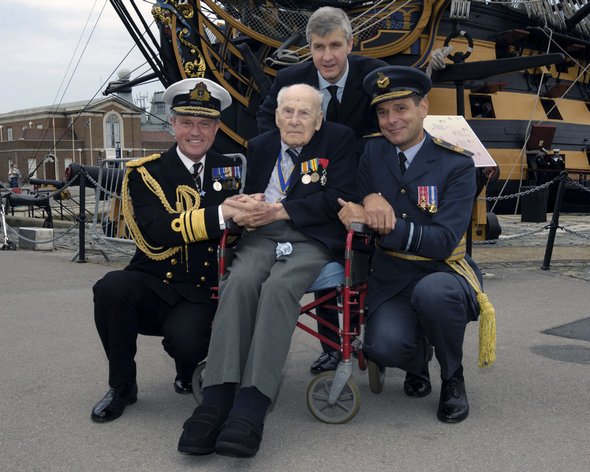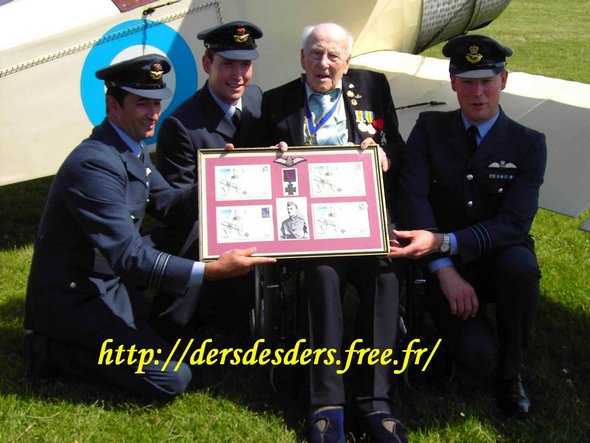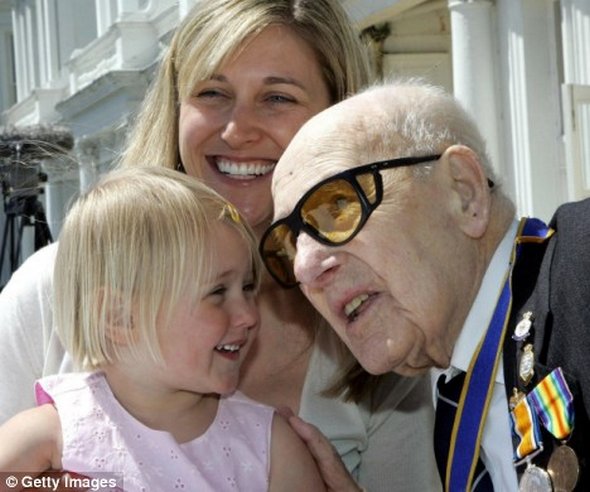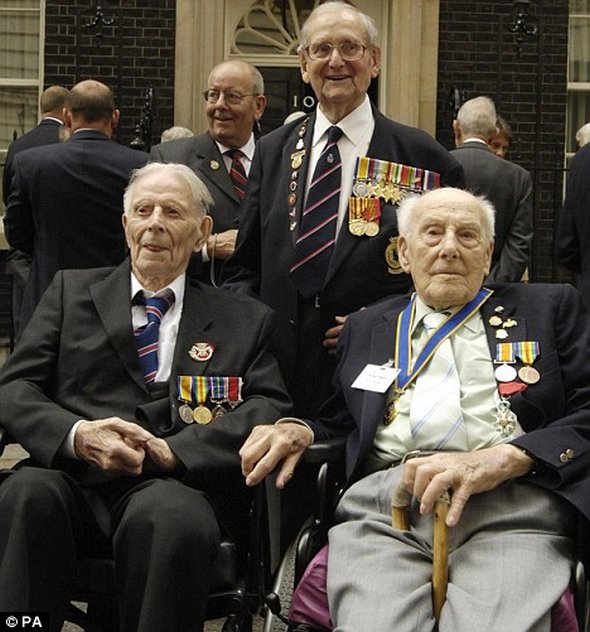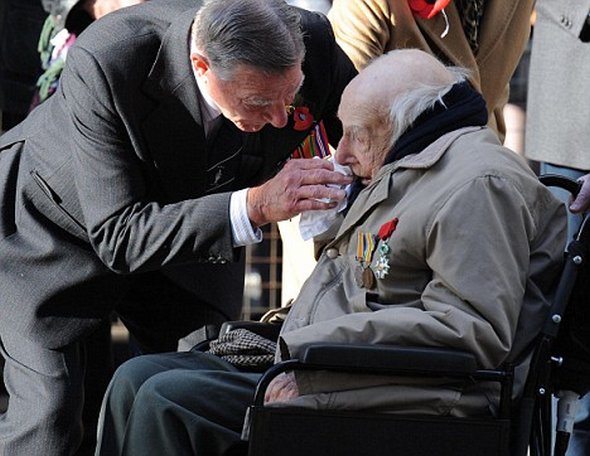 Read more
Take a deep breath before you try swimming a lap in the swimming pool at the San Alfonso del Mar resort in Chile. The San Alfonso del Mar resort is situated on Chile's southern coast, 100 km west of Santiago.
Already drawing the crowds in the South American resort of San Alfonso del Mar in Chile, this artificial lagoon and swimming pool is eight hectares in size and contains an incredible 250,000 cubic meters of water. Acknowledged by Guinness World Records as being the world's largest swimming pool, the lagoon trounces all other record holders in the category, including the Orthlieb pool in Casablanca, Morocco, itself a huge 150 meters by 100 meters – the San Alfonso pool is 1km in length.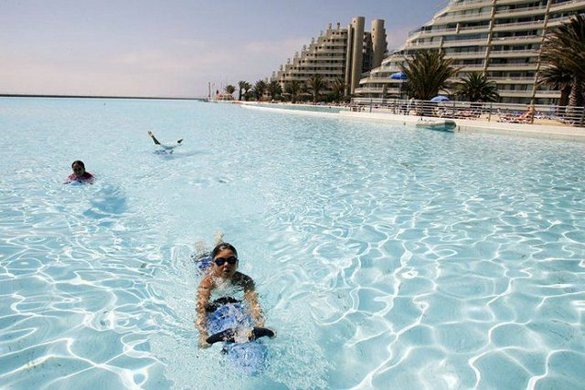 The revolutionary clear water artificial lagoons, transparent to a depth of 35 meters and unprecedented in design and construction methods, are the brainchild of Crystal Lagoons founder, biochemist and Chilean businessman Fernando Fischmann. Equivalent in size to an incredible 6,000 standard domestic pools, details of its technology are to be unveiled for the first time at Cityscape Dubai later this month.
The lagoon, cost an estimated $US1.5 billion ($1.74 billion) to build.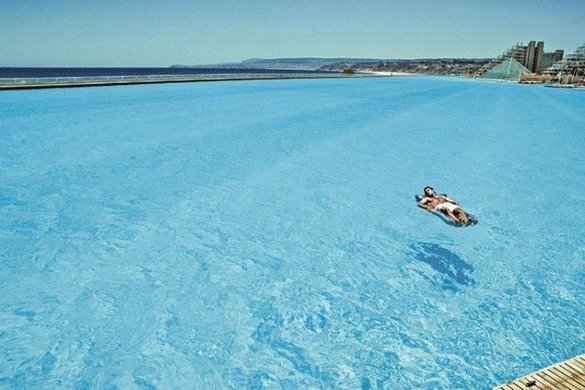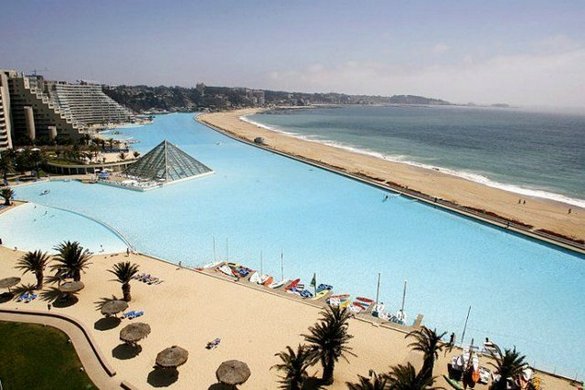 Read more
You MUST see these cool photo galleries!