It's almost time for New Year's Eve party! Every year, boys and girls go extra wild on New Year's Eve without caring what may happen to them. While it's a happy day for us to welcome the year of 2011, make sure you don't get too drunk in the party or you may end up looking like these poor victims below.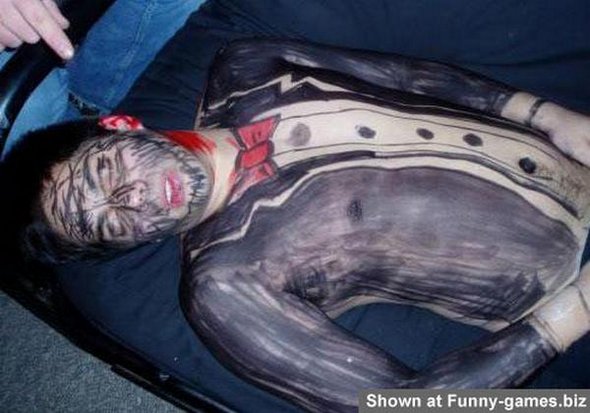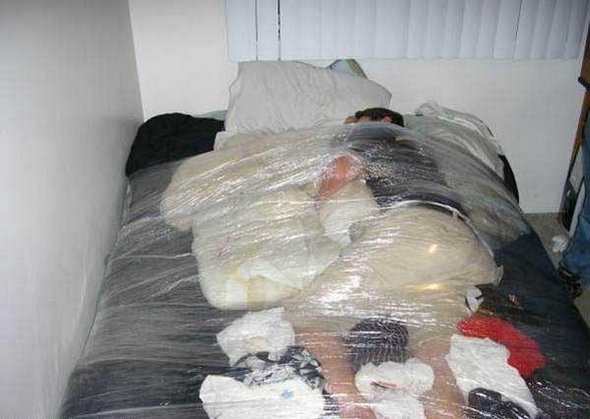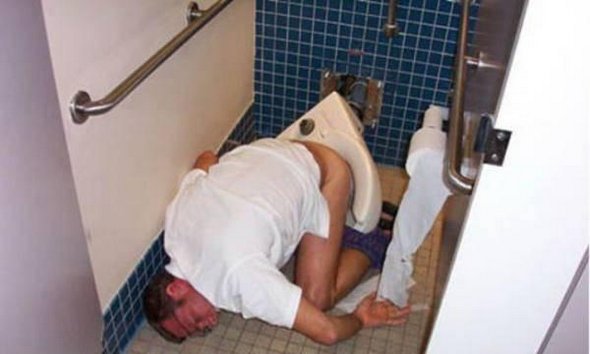 Read more
ABOUT High Speed Photography is the science of taking pictures of very fast phenomena. In 1948, the Society of Motion Picture and Television Engineers (SMPTE) defined high-speed photography as any set of photographs captured by a camera capable of 128 frames per second or greater, and of at least three consecutive frames. High speed photography can be considered to be the opposite of time-lapse photography.
In common usage, high speed photography may refer to either or both of the following meanings. The first is that the photograph itself may be taken in a way as to appear to freeze the motion, especially to reduce motion blur. The second is that a series of photographs may be taken at a high sampling frequency or frame rate. The first requires a sensor with good sensitivity and either a very good shuttering system or a very fast strobe light. The second requires some means of capturing successive frames, either with a mechanical device or by moving data off electronic sensors very quickly.
High speed photography never stops amazing people, it's pictures reveal a brave new world never seen before by our imperfect sensory organs, the eyes. So, open your eyes and see these sights for the first time in your life.
Examples:
M&Ms shot down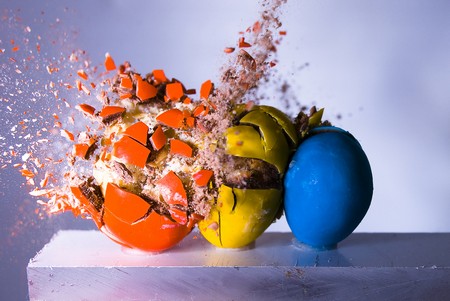 You MUST see these cool photo galleries!