Remember the ingenious and viral wedding picture idea by Quinn Miller, where the entire wedding party was chased by a terrifying Tyrannosaurus Rex? By realizing this wild vision with Katie Young and James Lowder, Quinn showed the whole world that wedding pictures don't have to be all warm and fluffy – they gotta have some character to them!
Quinn became the trendsetter, and now newlyweds all around the world are requesting wedding pictures with some kind of a disaster going on in the background. So far, wedding parties were ruined by such villains as Imperial AT-AT Walkers, Marshmallow Man from Ghostbusters, zombies, aliens and transformers. We're afraid this is just the beginning, and things may get worse. Who is it going to be next?
On the other hand, it seems that the next generation of kids will have a lot of fun competing about whose parents had a cooler and scarier attack on their wedding day. Take a look yourself – these pictures will definitely give you some great ideas for your next wedding!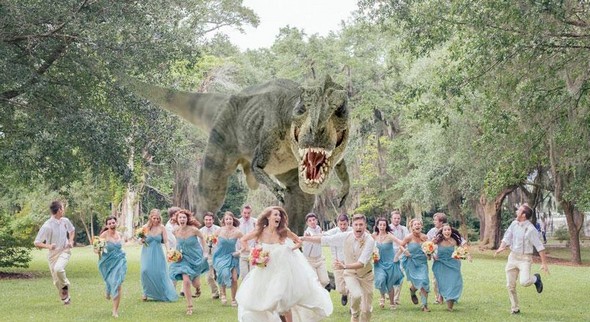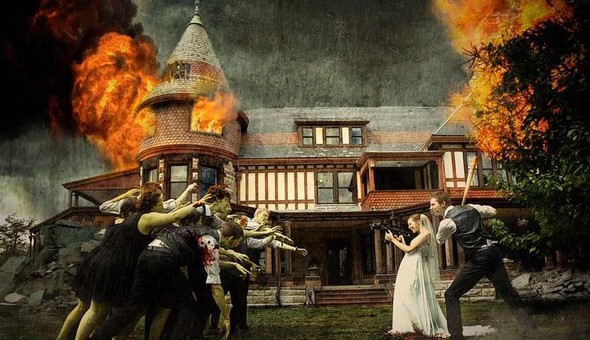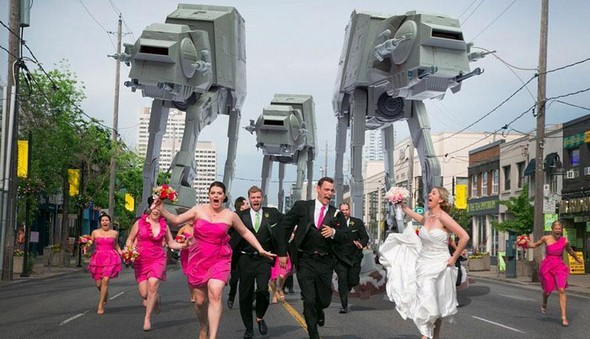 All girls dream of their wedding day to have a wedding dress of your dreams. But, would you choose this wedding? These wedding dresses are made of toilet paper. We have to admit is very witty and a good idea. Layout and production of wedding dresses are real art.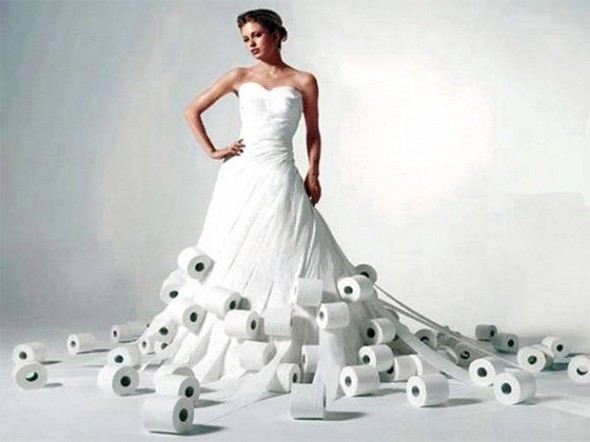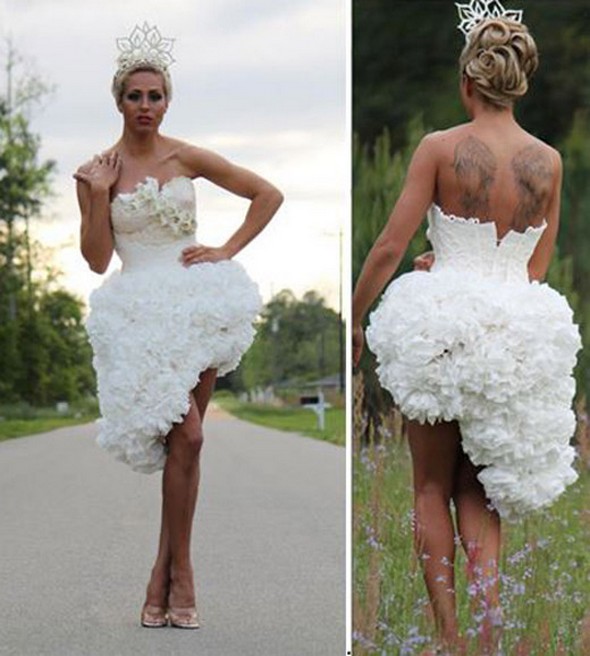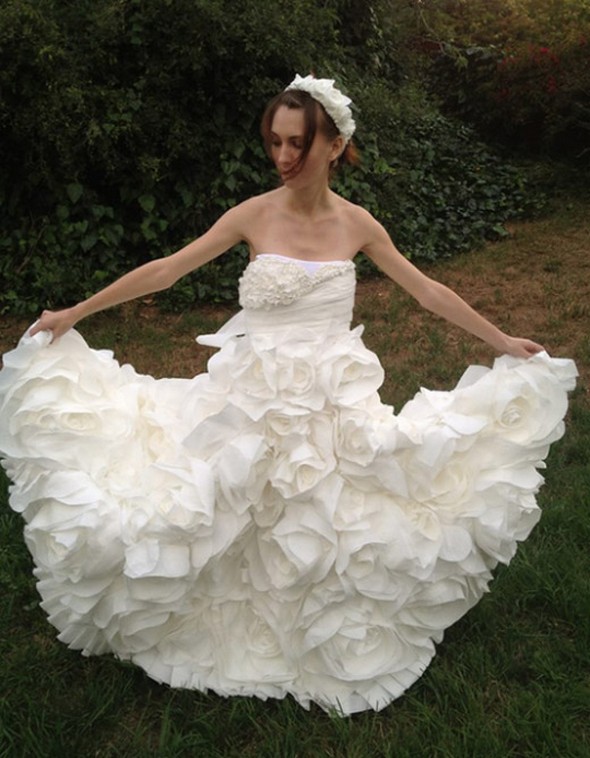 Marriage is the culmination of each connection. When two people marry, enter into a joint, family life. This is a great cause for celebration. When you're getting married, drink an occasional course. Are they drank only one? Do you celebrate or owe? Does it matter at all…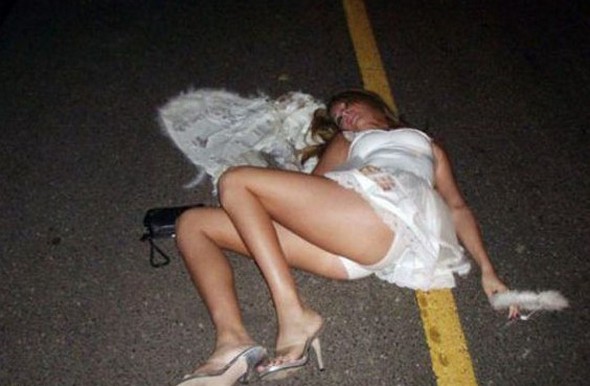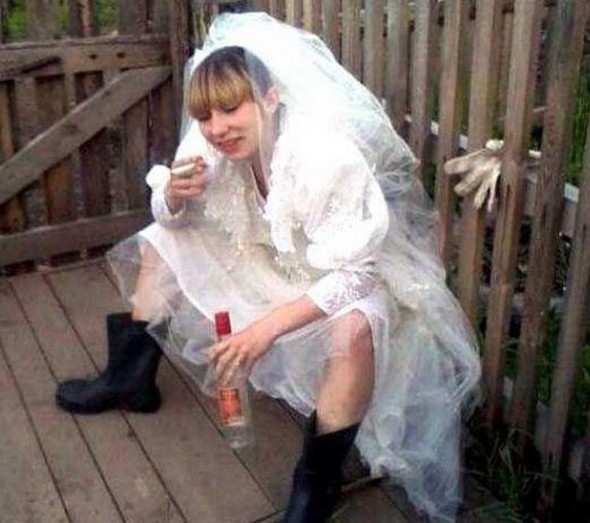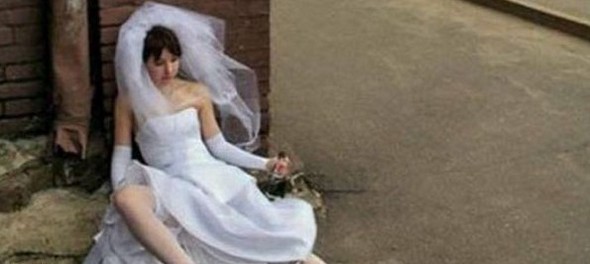 When the day comes every person in the world want to have a special wedding ceremony for themselves. It's such a special occasion in your life that you want to have fond memories of for the rest of my life. Some people do take these wedding ceremonies to extremes and come up with the most bizarre and weird ideas for their wedding day. Check out these photographs from 10 of the most freaky wedding ceremonies ever. I hope that their marriage didn't turn out to be as awkward and funny as their weddings.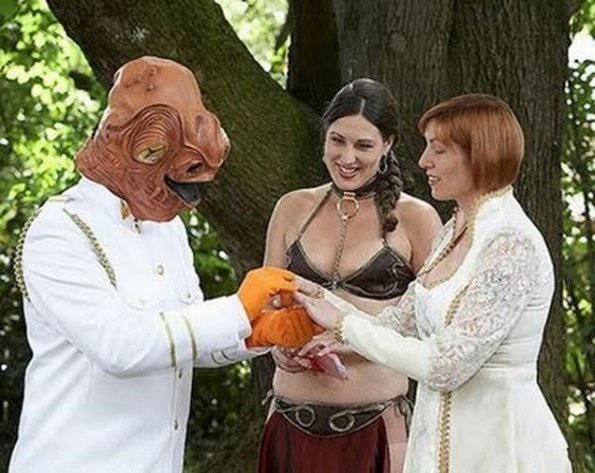 Wedding dresses as heroes from "Star Wars". And instead of a priest – Princess Leia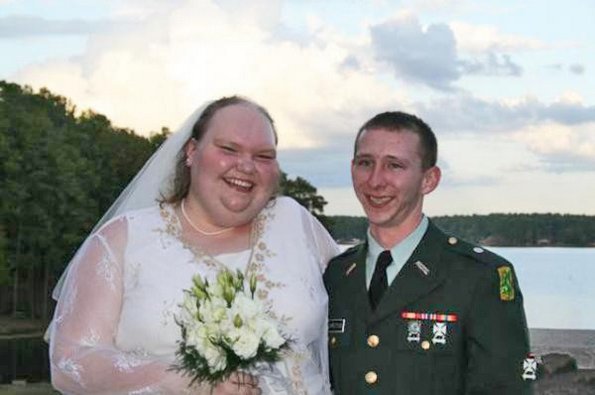 Beauty will save the world? And what beauty is – if not harmony. This couple really look very harmoniously after all?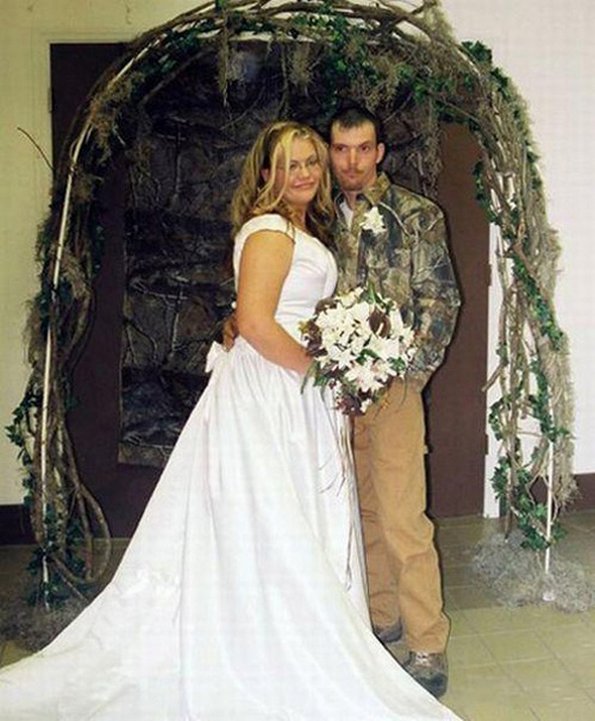 Nice shelter…Safety first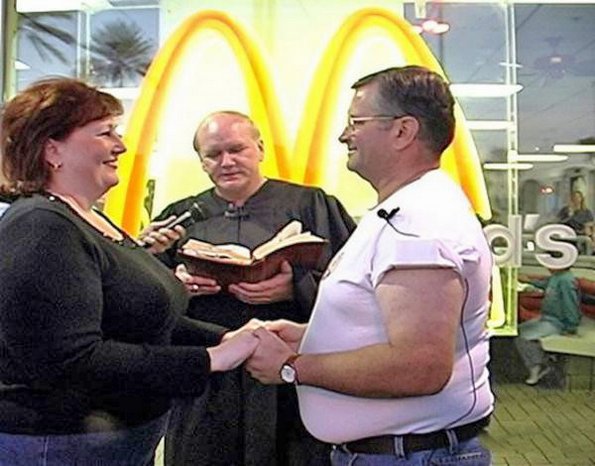 Read more
Shrek, the cartoon character has had his 'happily ever after', but would these people having their Shrek themed wedding have similar future of their relationship? Are these two trolls in love the same way the original Shrek and princess Fiona? We cannot know that for sure, but for now, the least we can do is enjoy their wedding and admire their creativity and a bit of wackiness that made them have such a wedding. I just hope that these masks do come off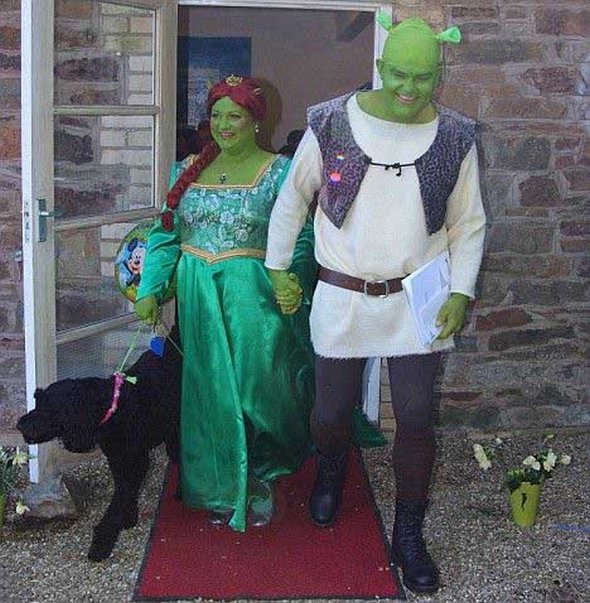 Keith Green and Christine England spent three hours in make-up to walk down the aisle looking like the cartoon characters from the hit animated films. Mr Green, 44, and his 40-year-old bride were covered in green paint and full costume and wigs and married in front of 100 guests also dressed as characters from the film, including the Donkey and the Gingerbread Man.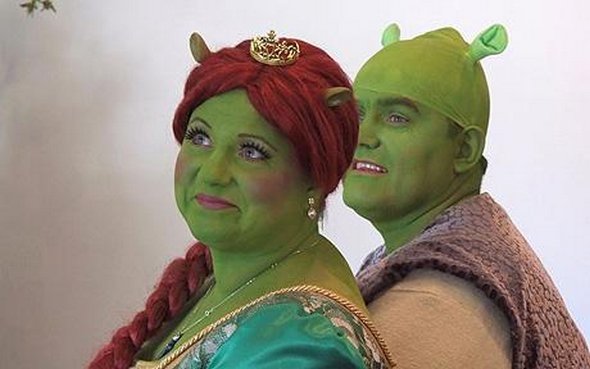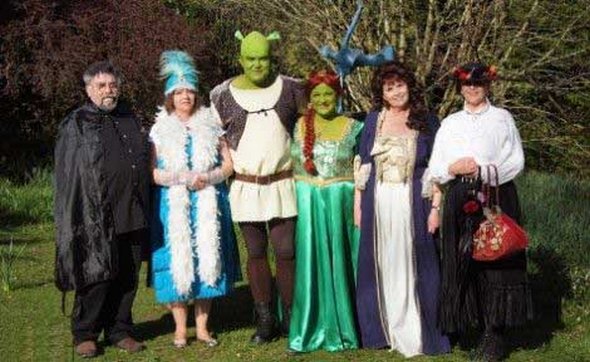 The new Mrs Green, a hospice nurse, of Barnstaple, Devon, said: "Every girl wants a fairytale wedding and I got one – with a bit of a twist. It was a real laugh." "The idea just came to me. I knew what we would go as them because Keith looks just like Shrek. It was funny because when we said our vows Keith had these green ears sprouting from the top of his head. "I tried to convince my teenage son to dress up as the Donkey but he wasn't having any of it."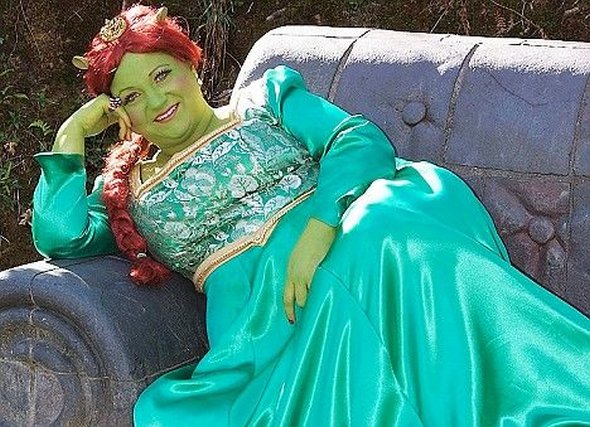 Mr Green, a builder, said: "It was a very strange experience to say the least, but a thoroughly enjoyable one. We love the films and my wife tells me I have resemblance to Shrek."
The couple hired a make-up artist to make them look like the characters – voiced by Mike Myers and Cameron Diaz – in the hit films.  The bride's mother Annette England, 66, said: "It's not necessarily how you imagine seeing your daughter get married but it was great fun."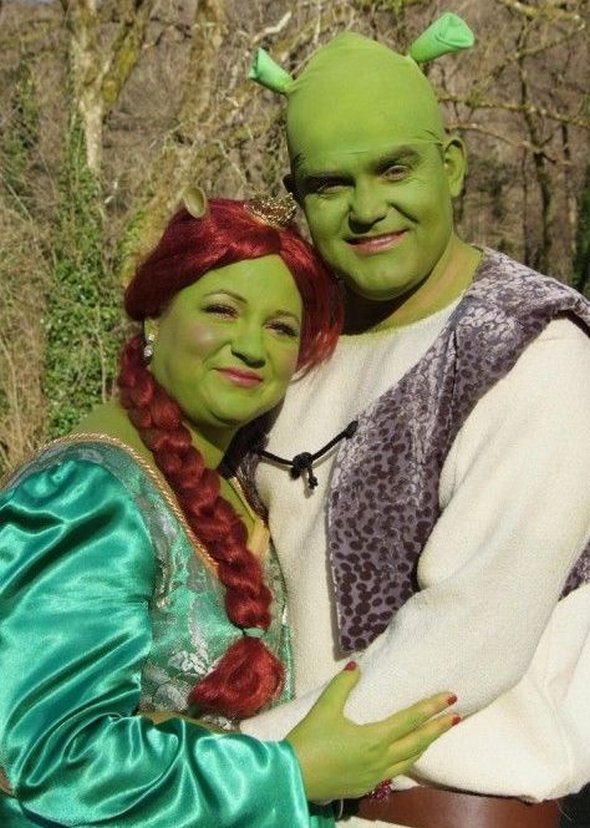 Read more
For many couples the traditional bride and groom wedding topper is a great way for them to express their love for one another on their wedding cake. However, some couples get a little more creative then that. These are a few of my personal favorites featuring some of the craziest, most unusual and original wedding toppers.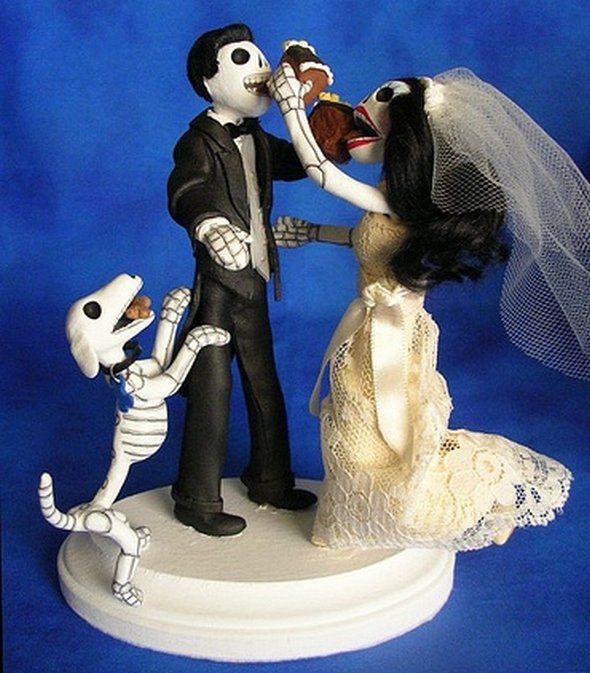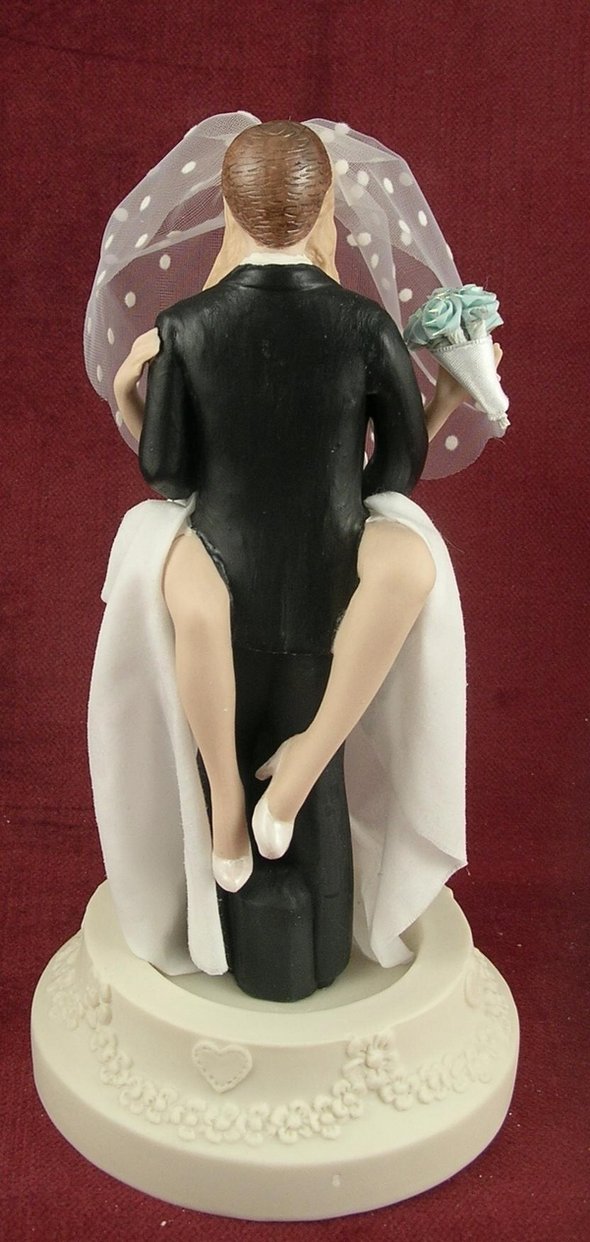 Probably, everyone  knows  how much women like dresses. Some girls like marriage and wedding day only because of wedding dresses. Most wedding dresses are standard, white, smart, romantic and long, but there are some unusual wedding dresses – strange and unique. Some of them are unique because they are very long or they were made of unusual material or they have unusual models and colors.  These are the best examples of uniqueness in wedding dresses design.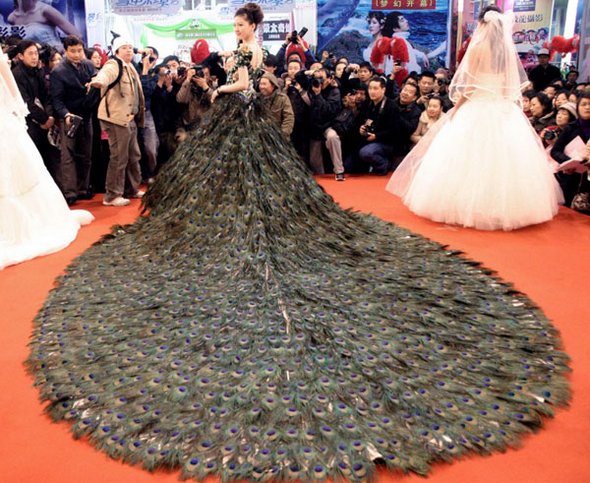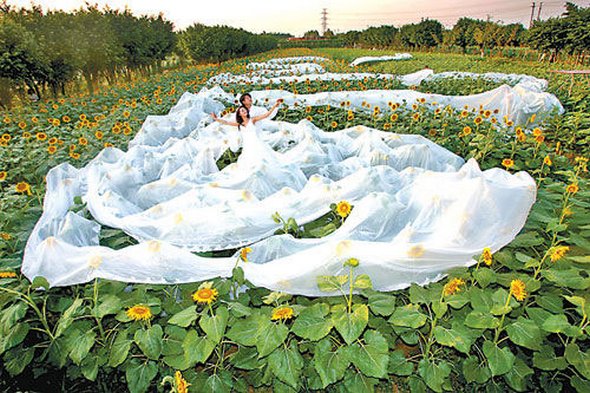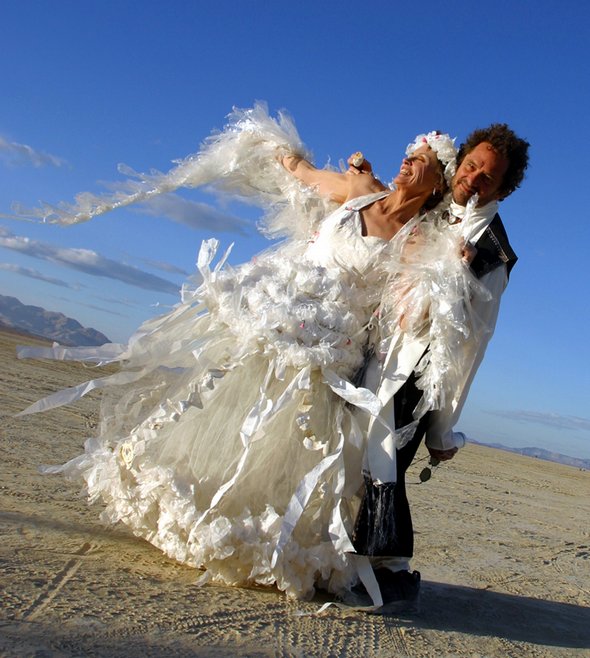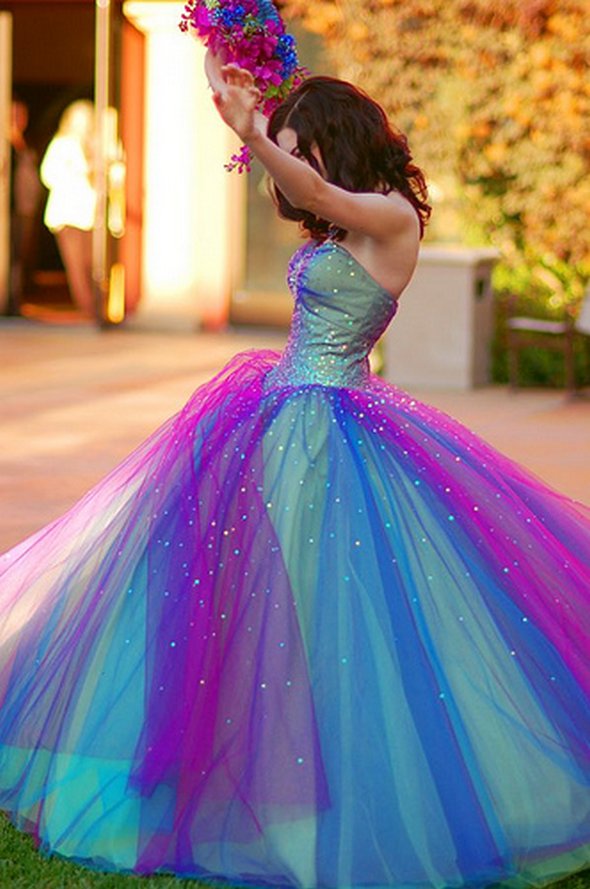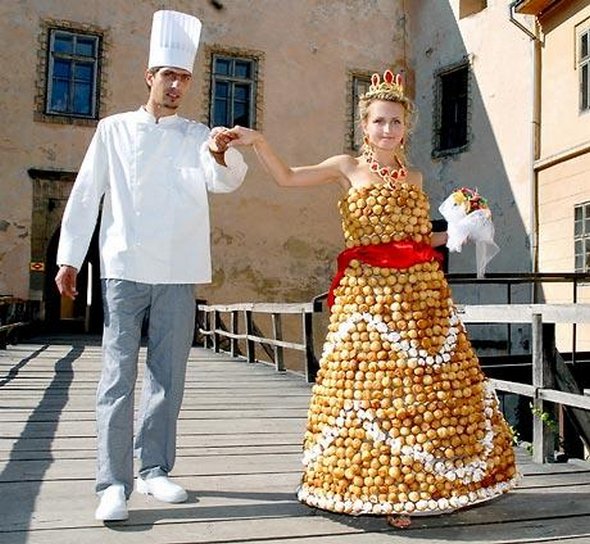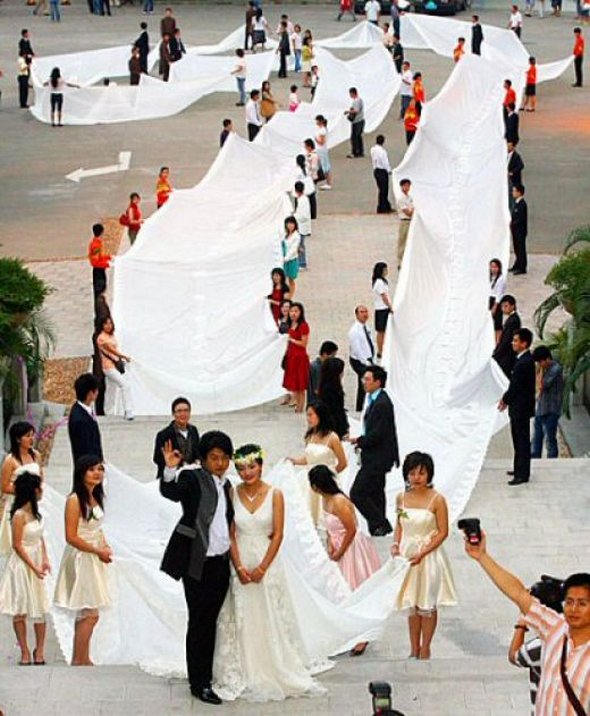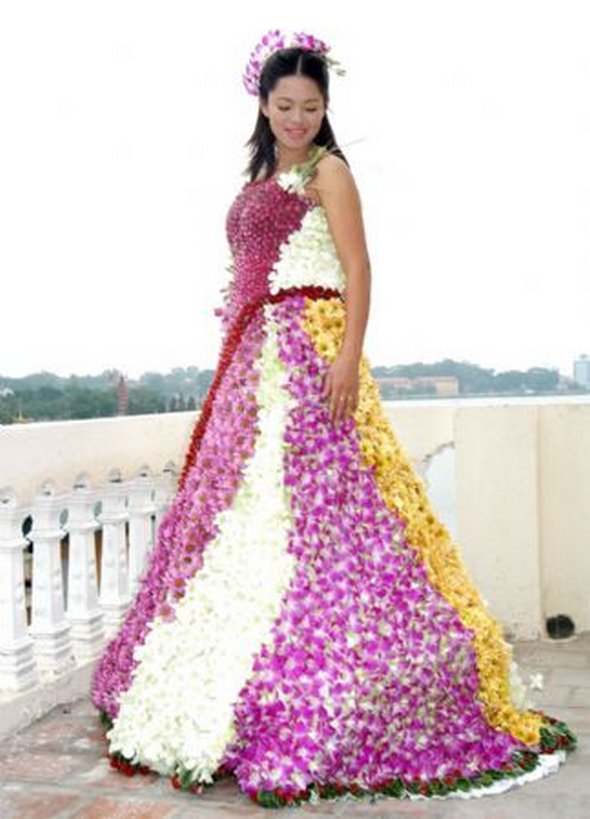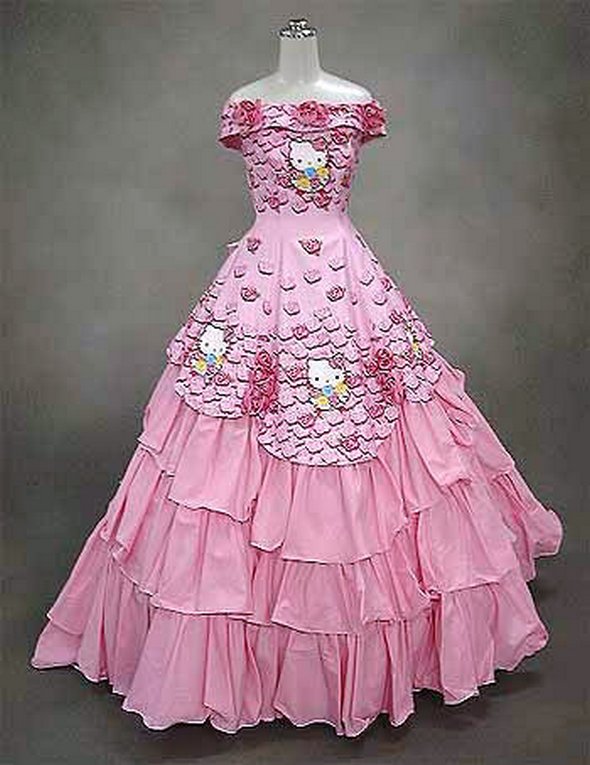 You MUST see these cool photo galleries!