A mash-up of video game characters and photographic scenes. As a kid I would become completely immersed in there crude pixel environments and they would seem very real! I thought it would be fun to try to express how gamers see these worlds. I spent many hours gaming with my siblings and friends when I was growing up and this aesthetic has really come to represent that time.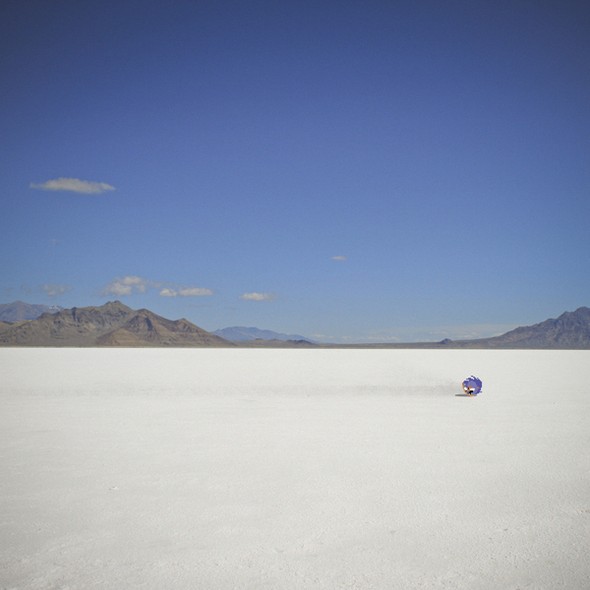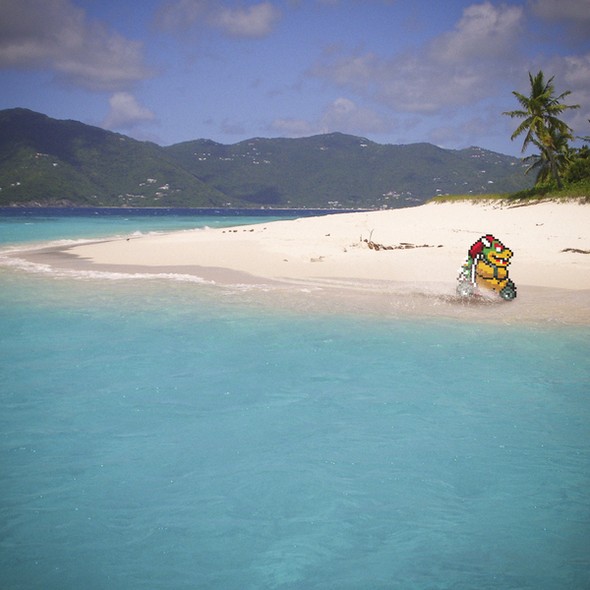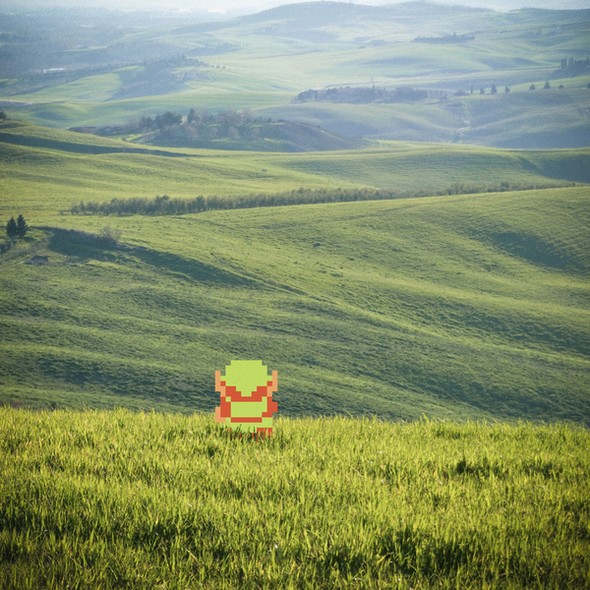 You think you're a pretty awesome at parallel parking, don't you? Well we all do really, it's in the blood, but now one kiwi male can actually lay legitimate claim to being the world's best at parallel parking.
Local hero Peter Bell has parked a Toyota Corolla in a space that's just 27 cm longer than the car, on the set of the NZ Smashes Guinness World Records TV show at the North Harbour Stadium in Auckland. He didn't just back it in nice and gentle either, Bell ripped up the handbrake and put the Corolla into a 180-degree spin into the park in one tidy piece of work.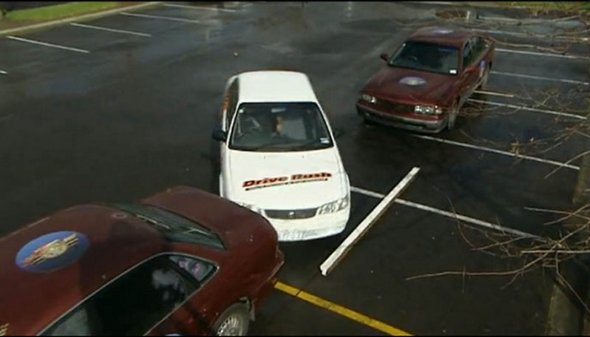 The previous record for the tightest parallel parking was held by the Chinese and it was set at 32 cm, which represents the space remaining between the parked car, and the two vehicles in the front and at the rear. Bell's first attempt took him to a new tightest parallel parking world record of 31 cm. The following attempts got him even further setting the new Guinness World Record of 27 cm.
Watch the video below to see the record breaking parking and to see the show's host Mark Ellis almost wet himself with fake excitement.
Pilot's incredible escape from a jet crash in Canada has been captured on film and in a series of dramatic photographs. This happened during an afternoon practice session for an air show at the Lethbridge County Airport, near Alberta in Canada.
As Captain Brian Bews, 36, of the Royal Canadian Air Force performed a daring low pass of an airfield yesterday, his CF-18 fighter jet suddenly stalled. With only a split second before his plane hit the ground in giant ball of flame, this air force pilot miraculously managed to eject to safety. His quick reactions and his rocket-powered ejector seat saved his life as he was catapulted out of the stricken £30 million aircraft.
Captain Bews was taken to hospital, where he remains this weekend after landing hard and getting dragged across the runway by his parachute.
'He's in the hospital,' his sister-in-law, Heather Bews, said.
'His ego's hurting pretty bad, but we don't even care. We don't care about the plane, the show… we just care about him.'
The cause of the crash is so far unknown and there were no more details on the pilot's injuries.
Pilot Capt. Brian Bews ejects as his a CF-18 fighter jet plummets to the ground during a practice flight at the Lethbridge County Airport on Friday, July 23 for the weekend airshow in Lethbridge, Alberta, Canada. "He is alive and we believe right now that his injuries are non-life-threatening," Canadian Forces Capt. Nicole Meszaros told CBC News.
Lightning reactions: Royal Canadian Airforce Captain Brian Bews ejects to safety as his fighter jet stalls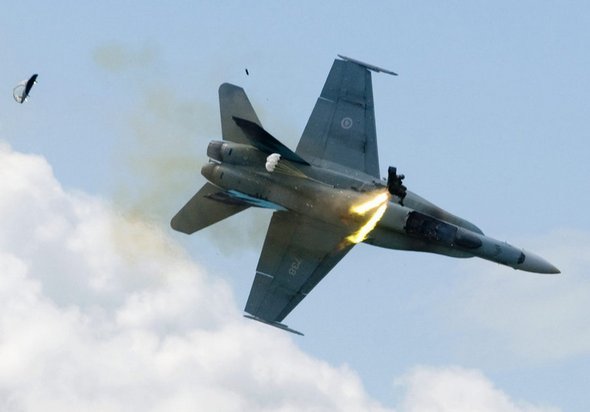 Going down: The £30m aircraft plummets to the ground at the Lethbridge County Airport, near Alberta in Canada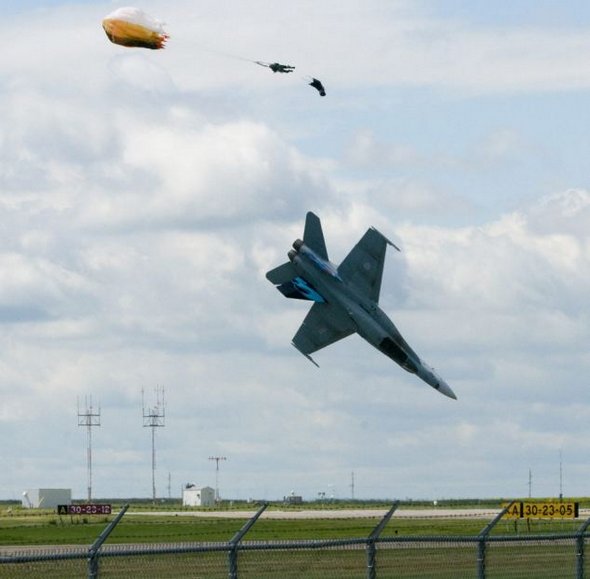 Read more
This amazing underwater base jumping video was made by the free divers Guillaume Néry, world champion free diver and Julie Gautie who wanted to show a different approach to free diving. The film shows Guilaume "jumping"  from the top and into Dean's Blue Hole. A challenge many would simply say a big "No" to. What is even more amazing about this video is the fact that it was filmed in one go by Julie Gautie with a Canon 5D Mark II. I guess both of them held their breath during the filming of this whole video clip. Truly amazing feat worthy of free diving champions.
According to its authors it has been filmed for fictional and artistic purposes.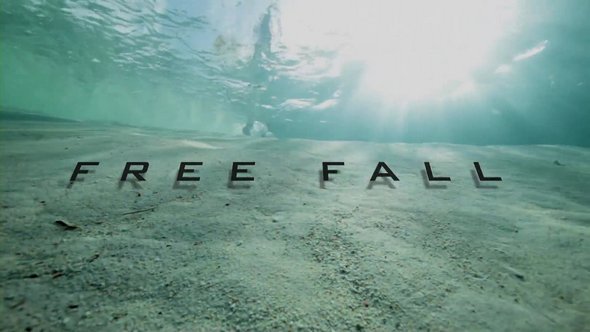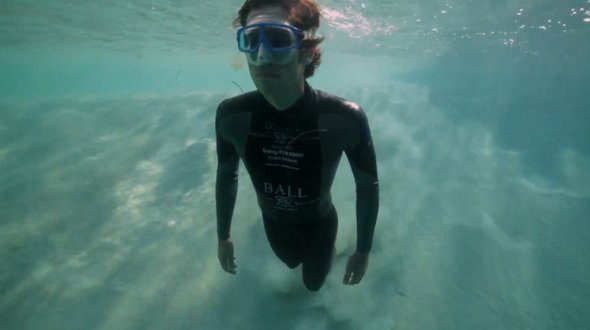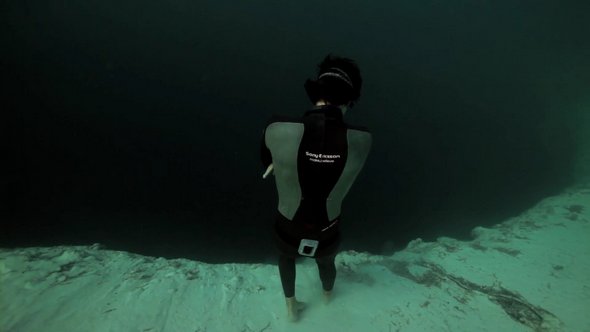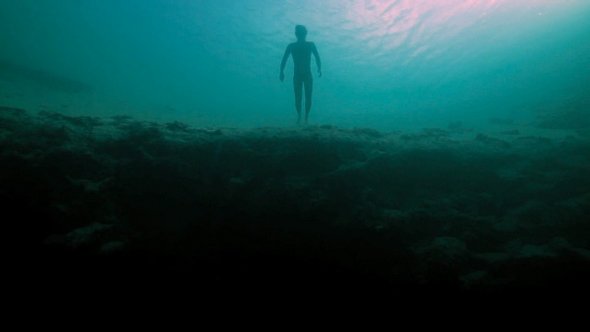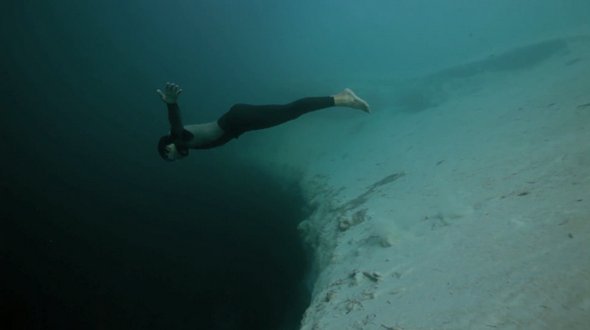 Read more
Important info to all the Tweeters out there! Your tweets are being watched and carefully monitored by the Wheat Thins team. A lot of tweeters have experienced this first hand. Tim found himself in an unlikely situation when he found out that his complaint about Wheat Thins being the loudest snack ever, was scooped of the internet and brought Wheat Thins team to his aid and a genius set of crunch-proof headphones.
Here is a couple more videos of those lucky tweeters who got a visit from Wheat Thins team. The first video featuring Tabatha, who found herself in a critical situation when she found out she was out of Wheat Thins and got a truck load of Wheat Thins to her great surprise. The second video featuring a guy named Dan who uses Wheat Thins as a guitar pick for his 'air' guitar, having loads of fun with his new pick pack.
How come this never happens to me, you wonder. Well, good things come to those who wait. So tweet away and hope for the best.
Unsuspecting Tweeter Gets Truckload of Wheat Thins
Air Guitar Jam Session FTW!
An amazing display of tennis skills showed by Andy Murray. Andy shows what can be done with a usual racket and a tennis ball walking around London and just being relaxed and hitting it away.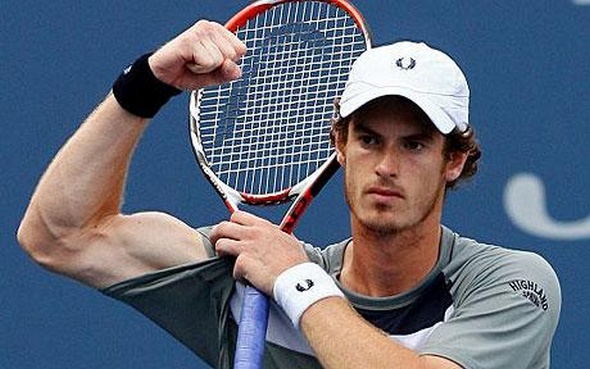 Passers-by are amazed by his tennis skills. I myself can hardily believe that this is possible. But, I guess when you are tennis super star and one of the greatest tennis players everything is possible.
What do you think? Read more
Ross and his son Tom wrestle a 20-foot anaconda under water. Can you believe this? It would be rather unbelievable event that someone would willingly put his son in the dangerous hug of anaconda in the pool of water. But this video proves otherwise.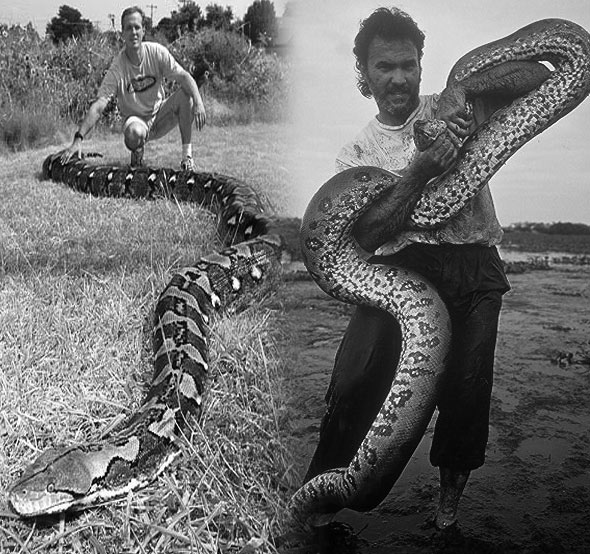 Unbelievable stunt of wrestling such massive snake is done by highly trained professionals. Obviously Ross has managed to teach Tom a lot about these magnificent wild creatures, get him to respected them for the dangerous predators they are, but at the same time, didn't put any fear into the heart of his daredevil son. This young guy manege to effectively handle the snake. This is a really stunning video. Check out the screen caps and the video itself. The video features underwater photography and was produced by Guided Tours and sponsored by Silver Springs.
Note: Scroll down, below the screen caps, for the unbelievable, rarely seen 20-foot anaconda wrestling video.
Screen Captures from Wrestling a 20-foot Anaconda under Water at Ross Allen Reptile Institute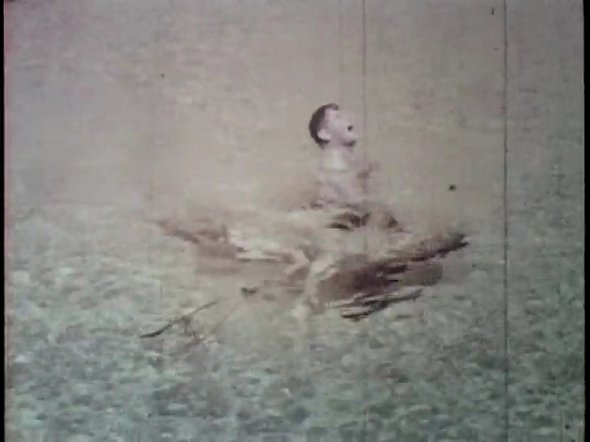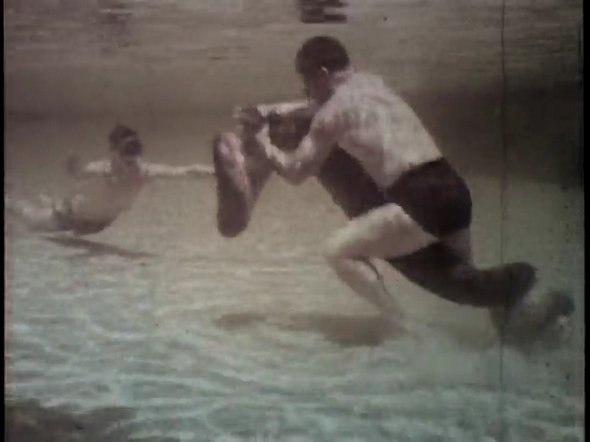 You MUST see these cool photo galleries!