Next week at New York's Raandesk Gallery of Art work by Kevin Cyr, alongside with fellow artist Jason Bryant, will be on display. Cyr is a painter and sculptor who produced two one-off vehicles you just have to love – Camper Kart and Camper Bike.
Camper Kart
Camper Kart is a pop-up camper constructed out of a shopping cart. The project investigates habitats and housing; recycling and ecology; exploration and mobility.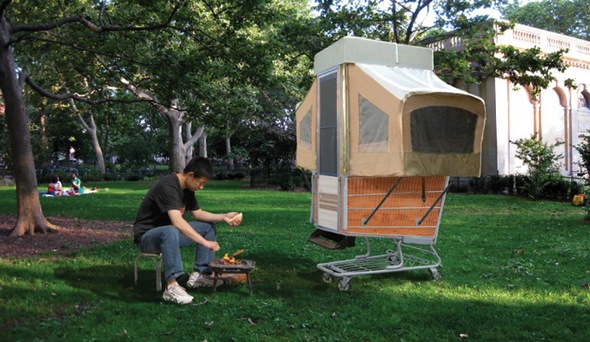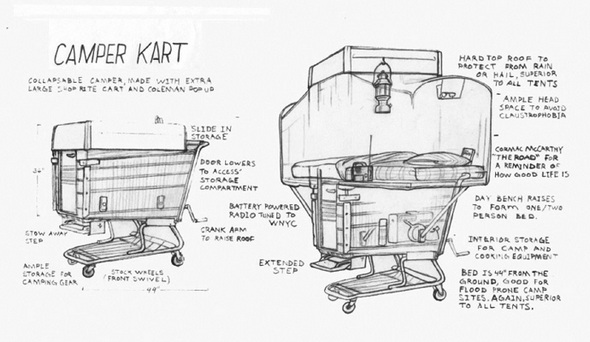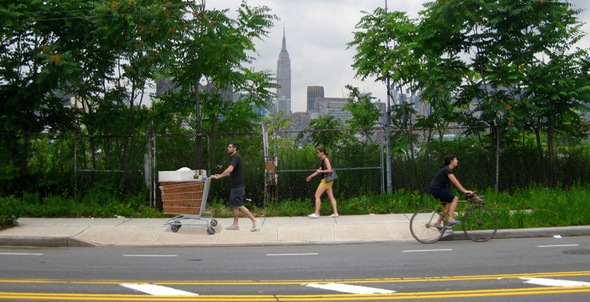 Camper Bike
Camper Bike is a functioning sculptural piece, built in April 2008. A stand alone piece and the subject of a series of paintings.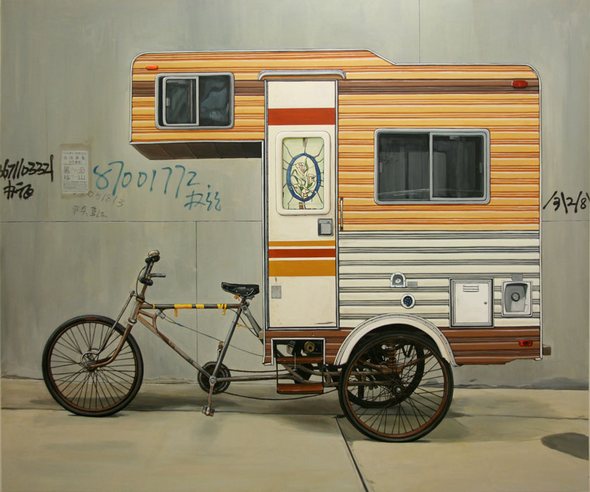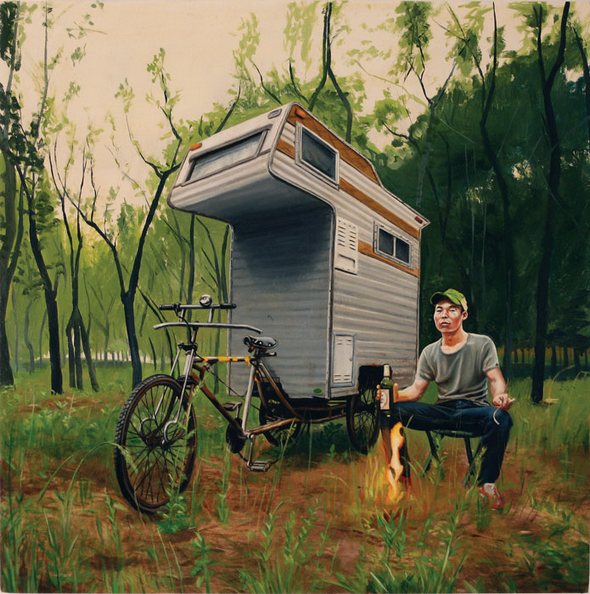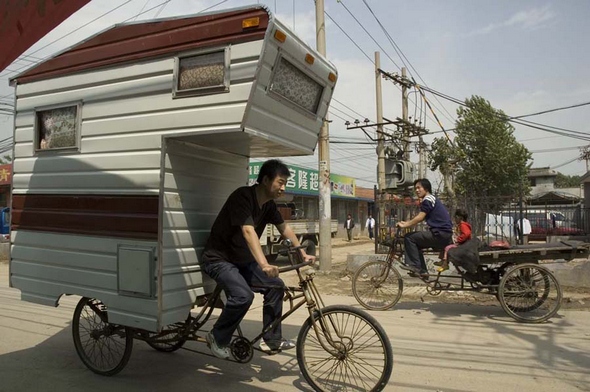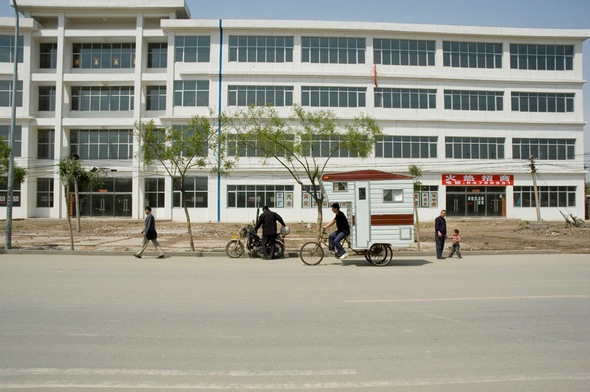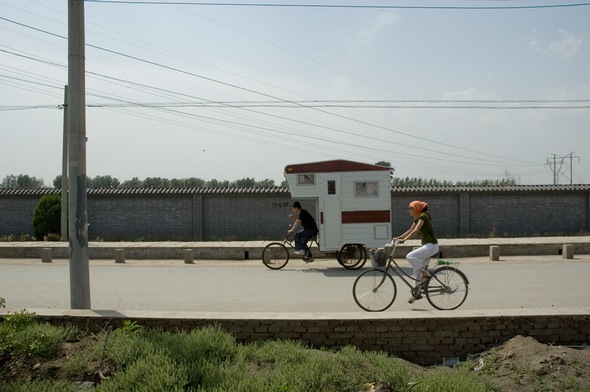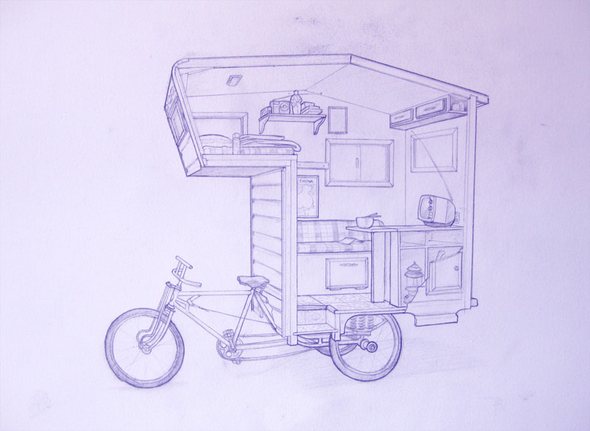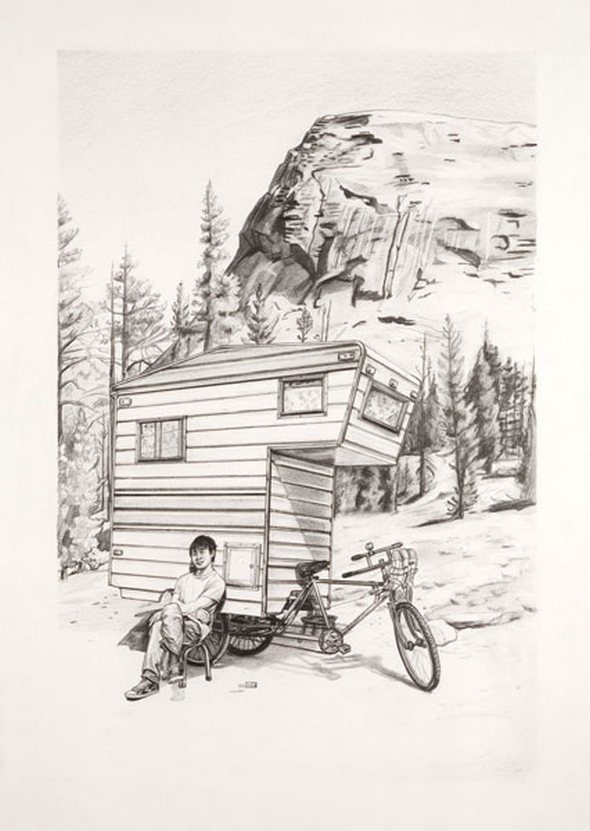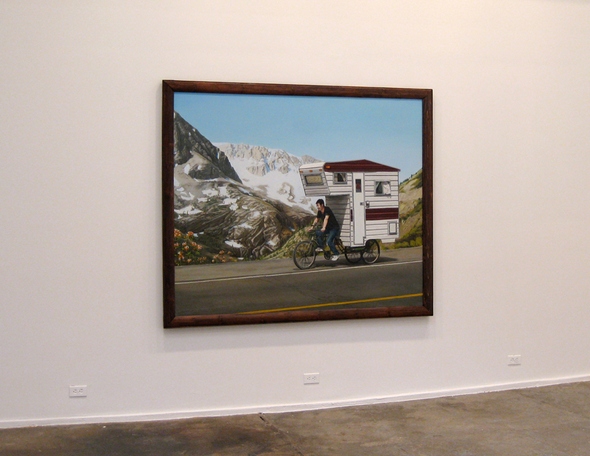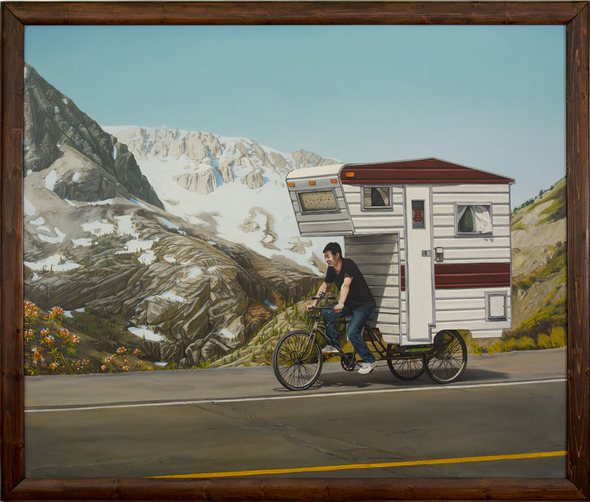 You are driving down the road, when suddenly there's a big traffic jam ahead.  The hell brakes loose on the road and you are stuck for hours, bored, tired, cold, standing in the road by your vehicle instead of being at home. You wish you could somehow navigate your way out of it, buy you are there, and it's too late to go back. Thought of this can drive most of drivers nuts.
To those who can stand it you have been warn, don't look at these pictures if you can't stand a good old rush hour traffic jam! Here you can't find the biggest traffic jams and some other types of trouble on the road.
You MUST see these cool photo galleries!