Artist Kittiwat Unarrom's father owns a bakery in Ratchaburi. To attract attention for the business he creates some of the world's more unusual breads! All of Kittiwat's creations are of human parts of the body in various stages of, shall we say, disrepair! The results are unnervingly realistic with eyes, lips and other details constructed out of cashews, raisins and the like. A lack of hair and blood-like glazes make the work all the more creepy.



Sold at his family's bakery, Thailand, he displays the parts wrapped like food in plastic and hung from meat hooks. Apparently, the art is in fact edible and tastes like regular bread.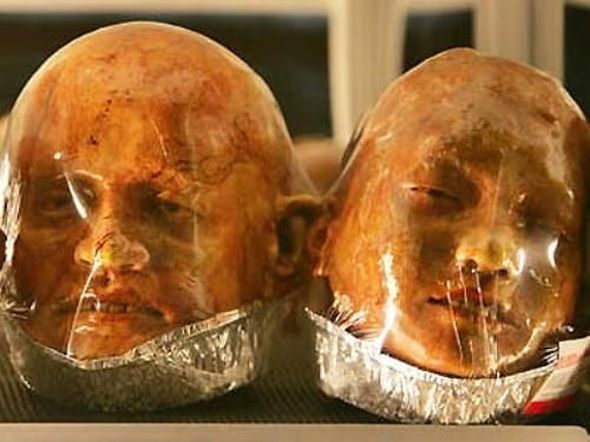 Kittiwat says that the bread heads are not designed for human consumption, but mainly to place in the window of the bakery to attract attention. The shop is in a small town in Thailand about 65 miles east of Bangcock.
It's not just head. You can buy a wide assortment of parts to, we suppose, temporarily decorate your home.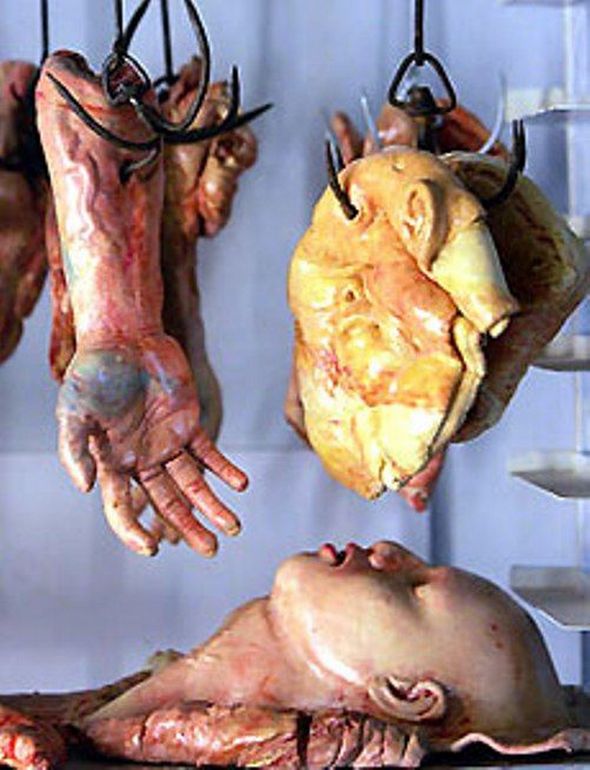 Eeewwww. I'm not even sure Tony Montana would enjoy a loaf of theis bread.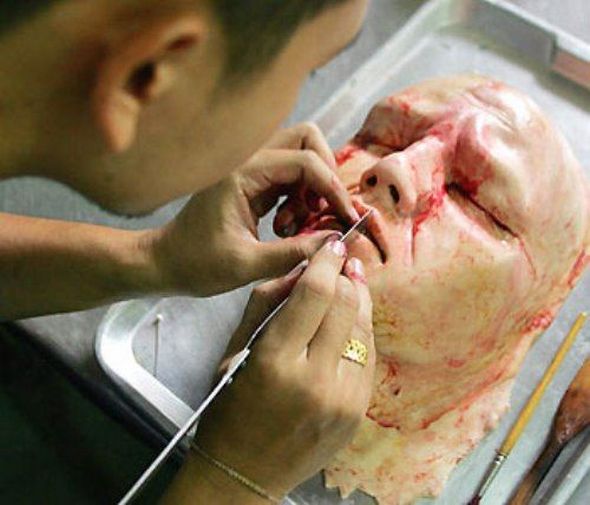 Read more
I don't think these photos requires any special comment. These are fantastic world news worthy of headlining any newspaper around the world. This creature, was found on Thailand, its strangely shaped body leaves a lot of mastery around it . The photographer has captured with his camera a truly unique and amazing moment, and got himself a fantastic photographs that make up a great story.
As all good mysteries it happens in far away from the technology wonders of the modern society in Thailand. You can see a lot of local folks in the background of these photos that seem to worship this creature they have "found". The end result is an even more absurd and even humorous scene. They managed to get me even more amazed by this baby powder and juices they brought as a tribute to this creature. They have even brought a fan to keep it well preserved for the scientists.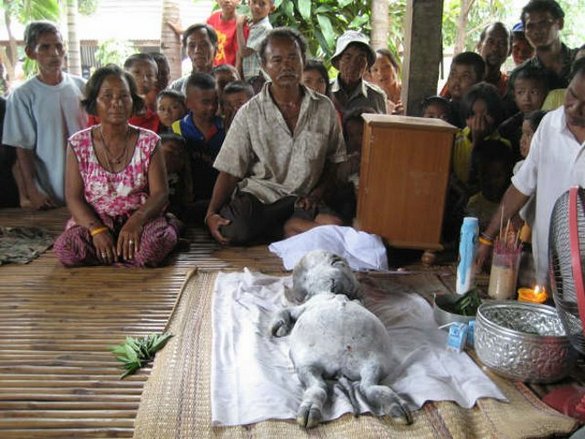 Lets turn to the main subject, or should I say object, of this photo series the fantastically colored and shaped body of the creature. There has been a lot of debates about what this creature might be and that is exactly the beauty of mystery, the inability to solve it.  It might be some kind of strange animal, it even looks like a mythical creature. Honestly I don't know what to think about this  event. These photographs do raise more questions than answers…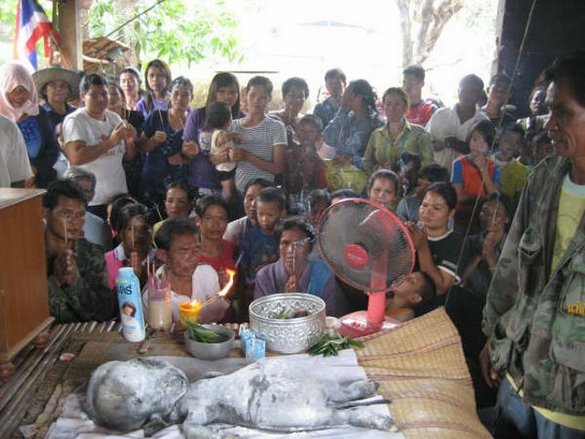 Read more
You MUST see these cool photo galleries!